17 Best Christmas Cookies to Leave Out for Santa
Need some delicious cookies for Santa or for your cookie swap this year? We've got you covered!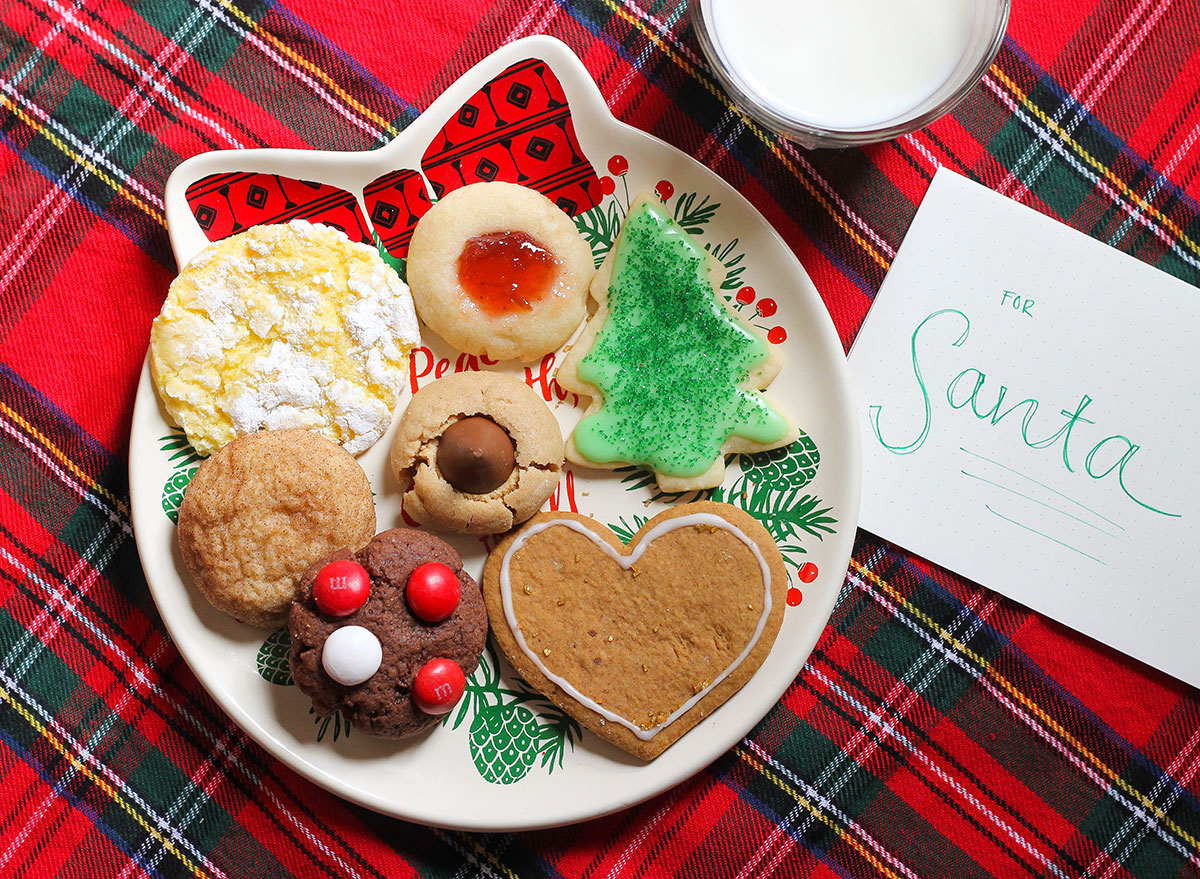 Santa's about to make that long trip around the globe to deliver presents to millions of households around the world—and he's going to need a little snack! Satisfy Santa's sweet tooth this year with these easy-to-make cookies for Santa! Even the kids are going to love making these Santa cookies, especially when they're left out with a glass of milk and a letter to the bearded man in red.
So if you're in the market for some cookies for Santa, or you're just looking for some new Christmas cookie ideas for your cookie swap, here's what you can bake this holiday season.
Sugar cookies
You can't go wrong with a classic sugar cookie! These cookies are easy to make. Plus, with a simple royal icing, you can have a cookie decorating party when making cookies for Santa with the kids.
Get our recipe for Sugar Cookies.
Gingerbread cookies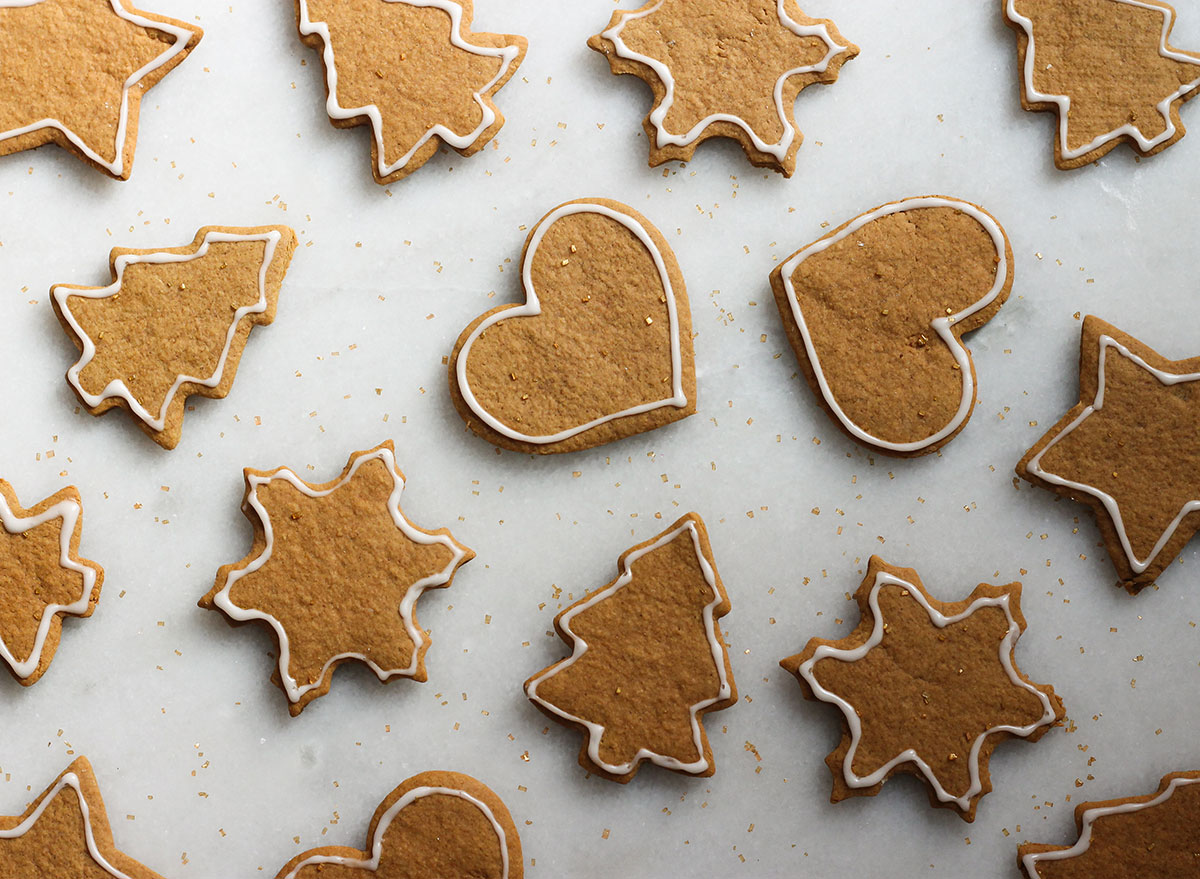 Another great recipe to make with your cookie cutters! For a classic Christmas, cookie look, trace the edges of these gingerbread cookies with white icing and sprinkle on some edible gold glitter.
Get our recipe for Gingerbread Cookies.
Peppermint chocolate cookies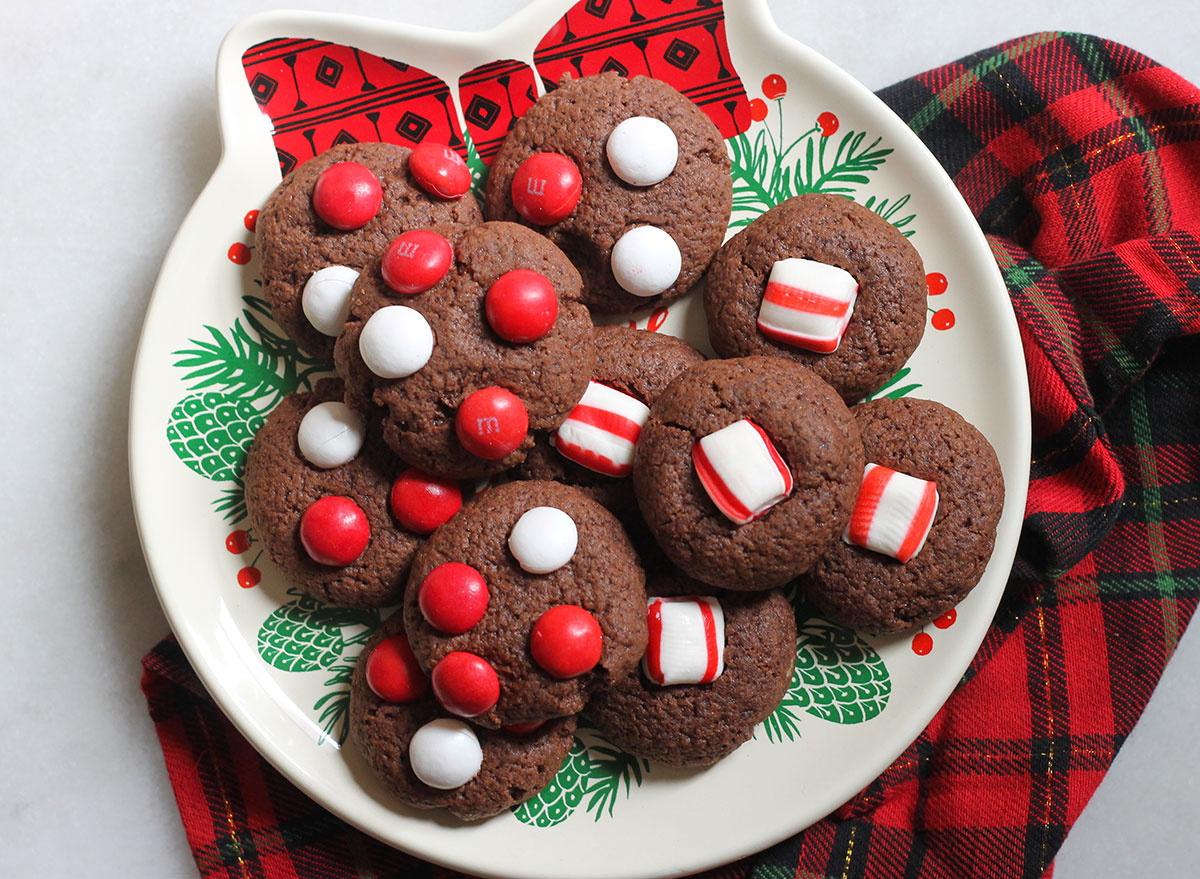 If you're a fan of the chocolate and peppermint combo, you're going to love these cookies. Topped with whatever peppermint candy you fancy, these chocolate cookies (made with extra peppermint extract) are a great match for your favorite peppermint mocha!6254a4d1642c605c54bf1cab17d50f1e
Get our recipe for Peppermint Chocolate Cookies.
Peanut butter blossoms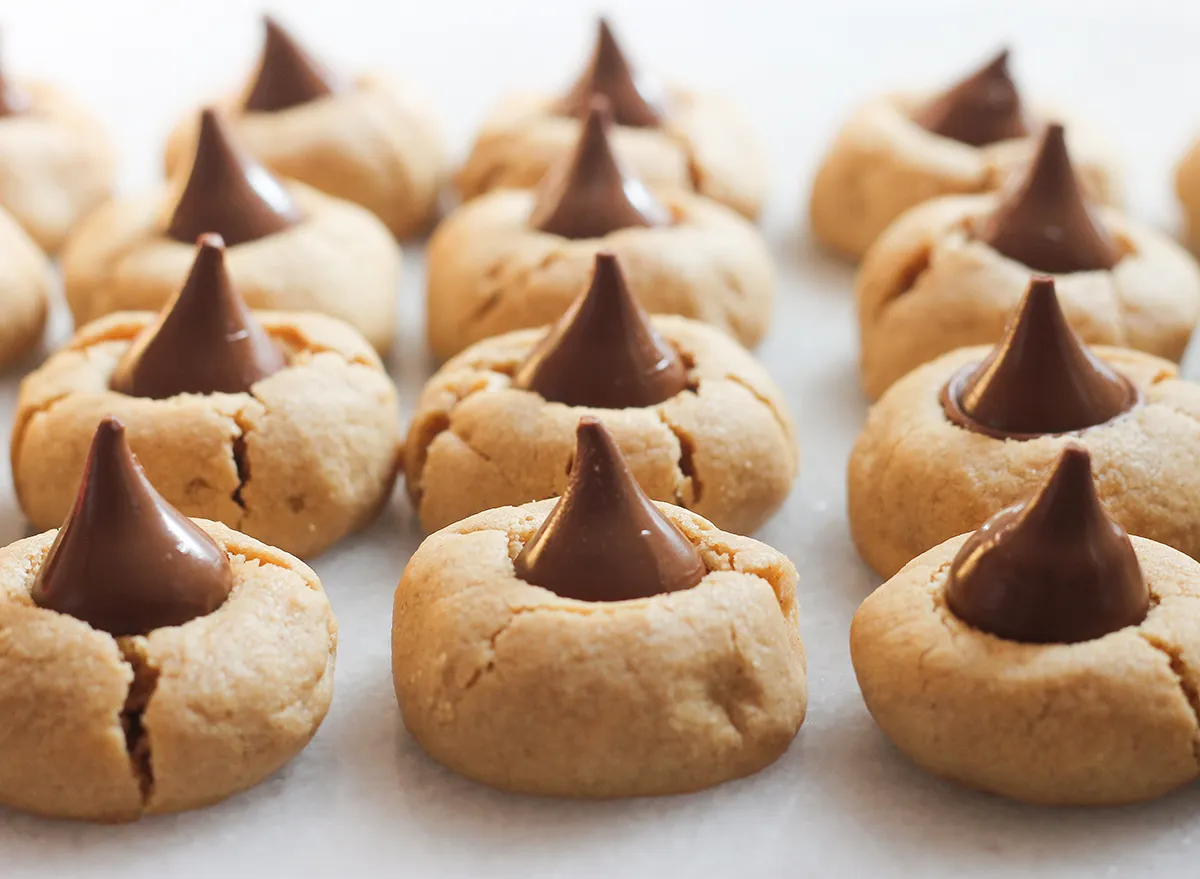 Peanut butter and chocolate are another great taste combination—especially when on a Christmas cookie! These classic peanut butter blossoms are easy to make with the kids, and thankfully for Santa, they pair perfectly with a cold glass of milk.
Get our recipe for The Easiest Peanut Butter Blossoms Cookie Recipe.
Cake cookies
Need an easy cookie to throw together? These cake cookies will do the trick! With only four simple ingredients, you can have yourself a delicious cookie ready for a cookie swap—or for Santa—in no time! You can even make this recipe with any cake mix flavor you desire.
Get our recipe for Easy Four-Ingredient Chocolate & Lemon Cake Cookies.
Snickerdoodles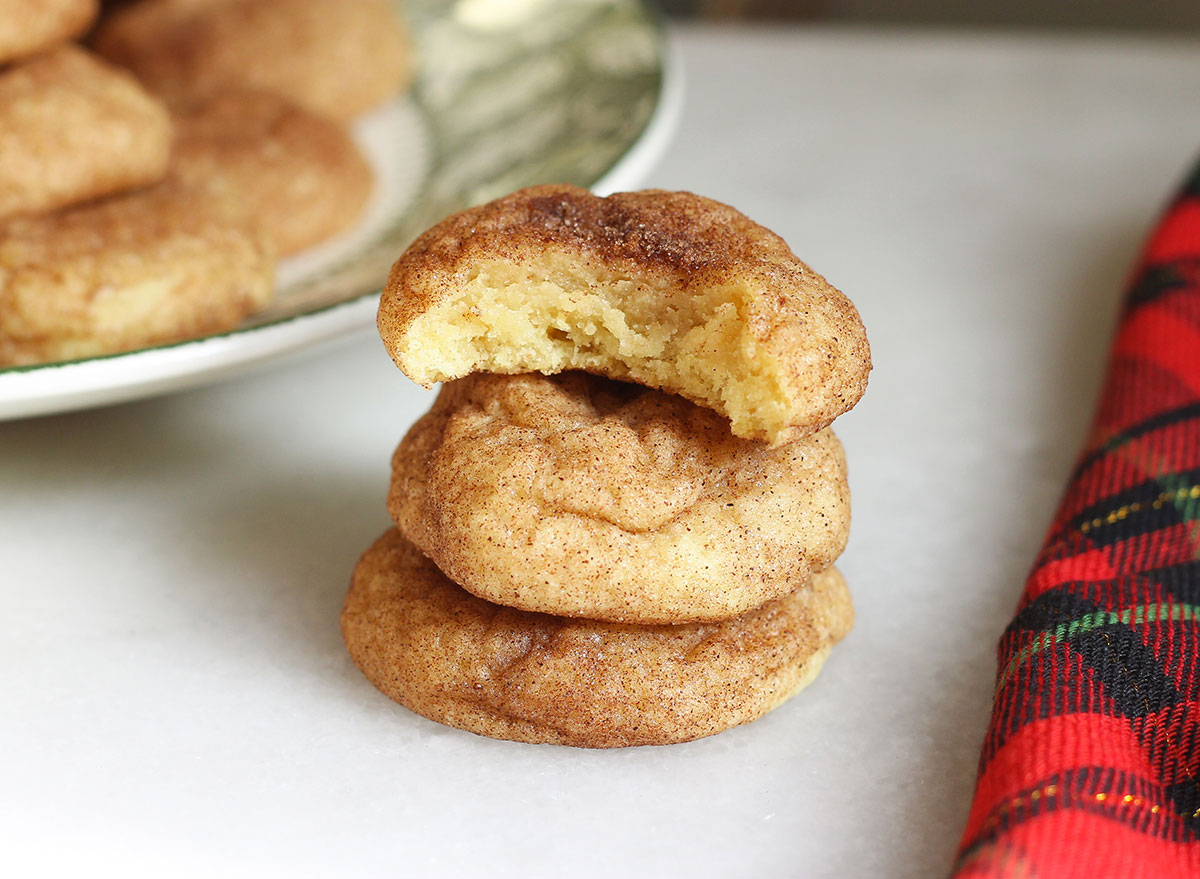 Sure these fluffy snickerdoodle cookies are a great treat for Santa to enjoy, but let's be honest, they also go really well with a morning cup of coffee. Between the pillowy dough and that cinnamon sugar goodness, these cookies are bound to be a hit this holiday season.
Get our recipe for Perfect Pillowy Snickerdoodle Cookies.
Jelly thumbprint cookies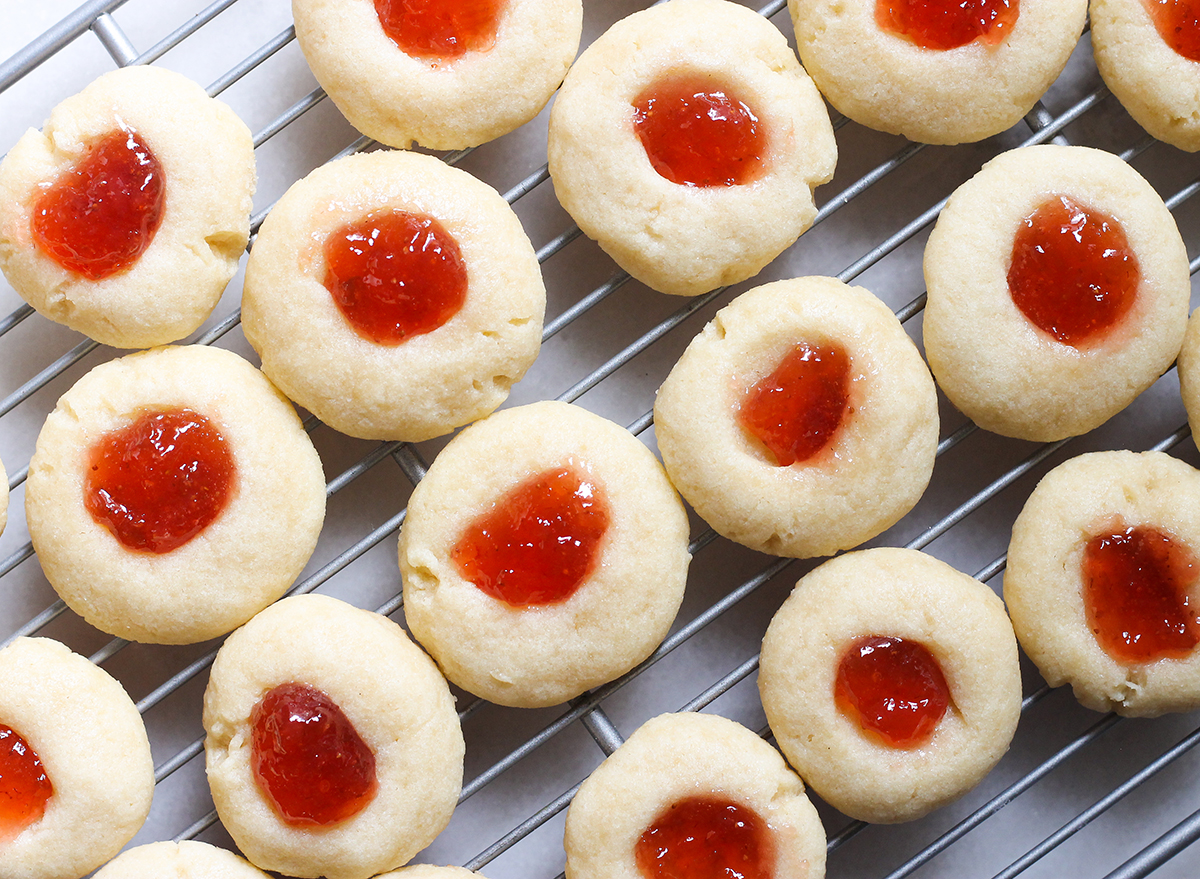 Grape, raspberry, and strawberry jam, oh my! These delicious jelly thumbprint cookies can be filled with whatever jelly or jam that you love—or simply what you have stored in the fridge. For an extra crunch, you could always dip these cookies in a bowl of chopped nuts before pressing your thumb into the dough for baking!
Get our recipe for Jelly Thumbprint Cookies.
Chewy Oatmeal Chocolate Chip Cookies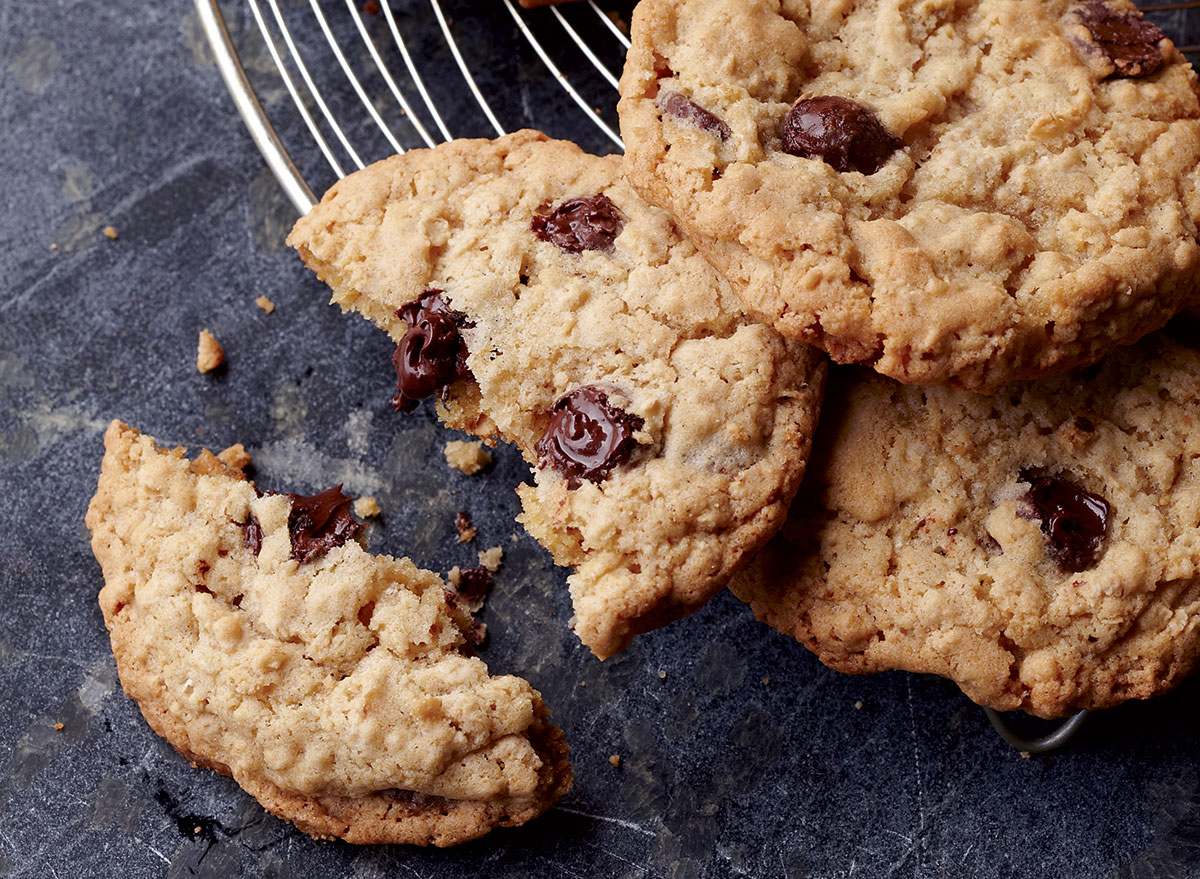 Even during the holiday season, a warm plate of classic oatmeal chocolate chip cookies can't be beaten. These delicious creations are great for dipping in milk—making them the perfect cookies for Santa!
Get our recipe for Chewy Oatmeal Chocolate Chip Cookies.
Cocoa-Coconut-Oat Cookies With Chocolate Chunks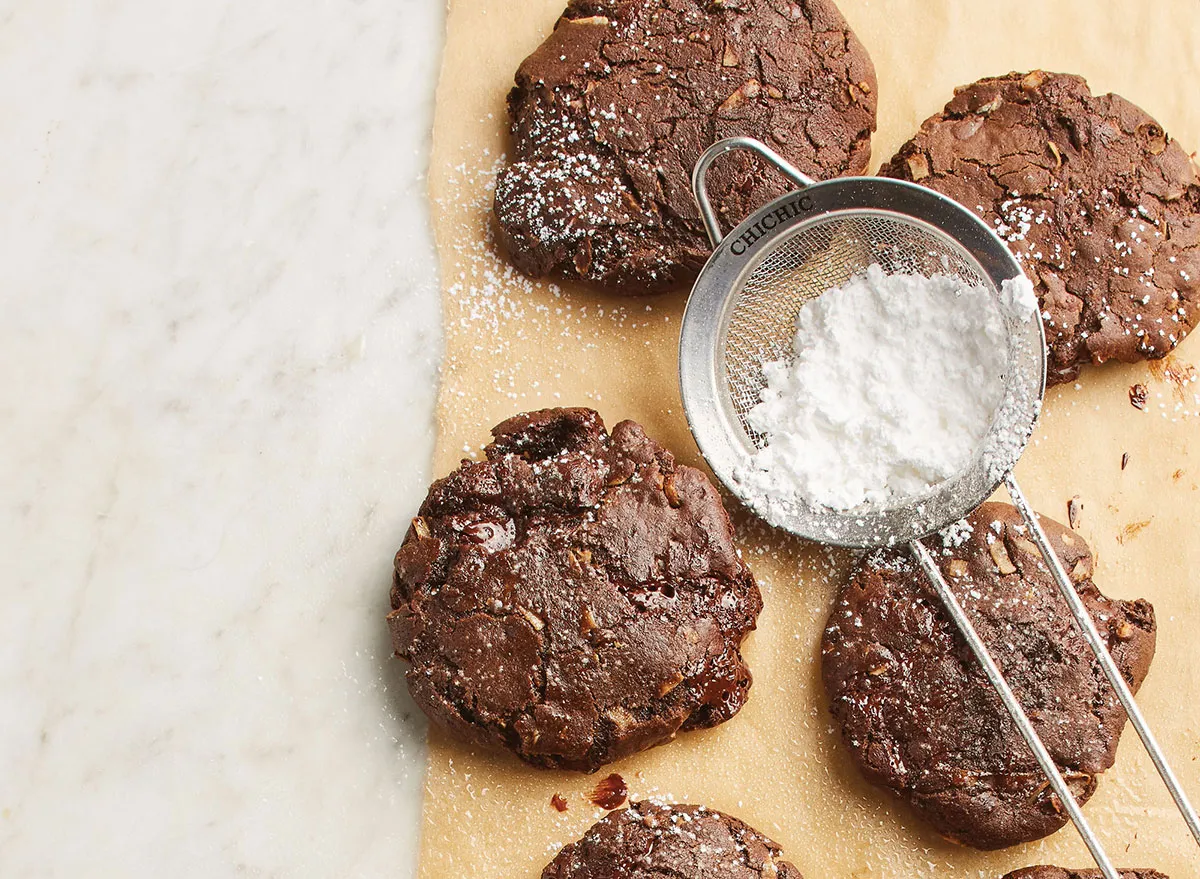 Between the chocolate, the coconut, and the oats, these cookies are bound to be a new favorite this holiday season. Topped with a generous amount of powdered sugar, these cocoa-coconut-oat cookies will be a hit at the cookie swap this year.
Get our recipe for Cocoa-Coconut-Oat Cookies With Chocolate Chunks.
Chocolate Chip Cookies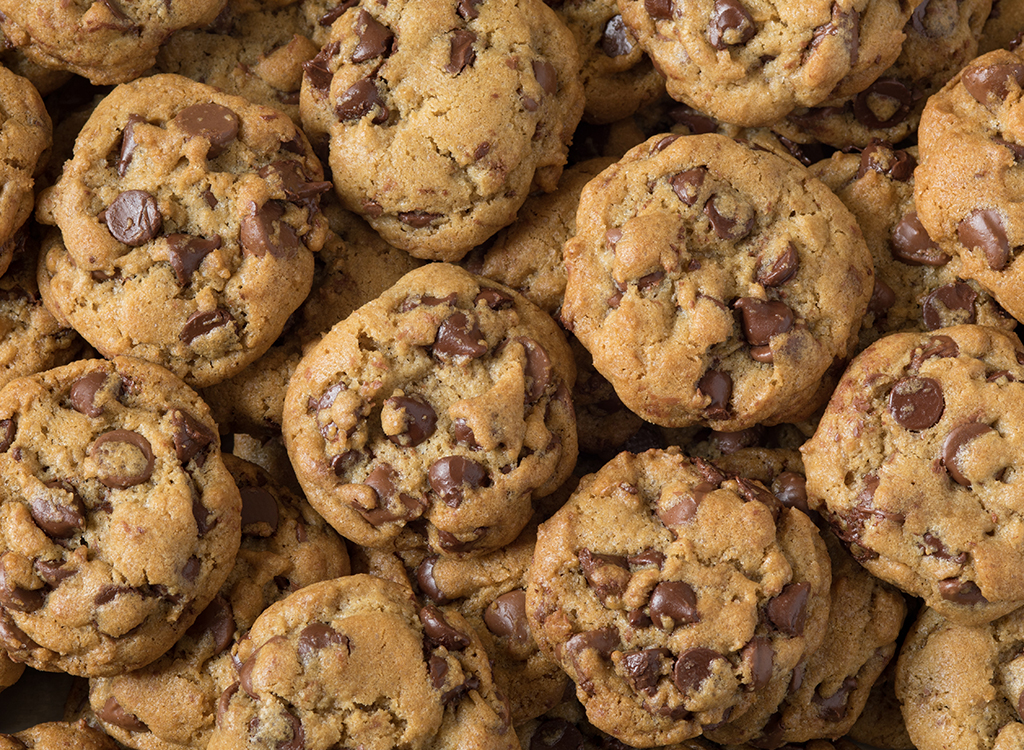 Can you go wrong with a plate of chocolate chip cookies for Santa? Absolutely not! Chocolate cookies are a staple cookie to make for the holidays, and we have a feeling Santa is going to really love these.
Get our recipe for Chocolate Chip Cookies.
Lemon Cookies With Lemon Frosting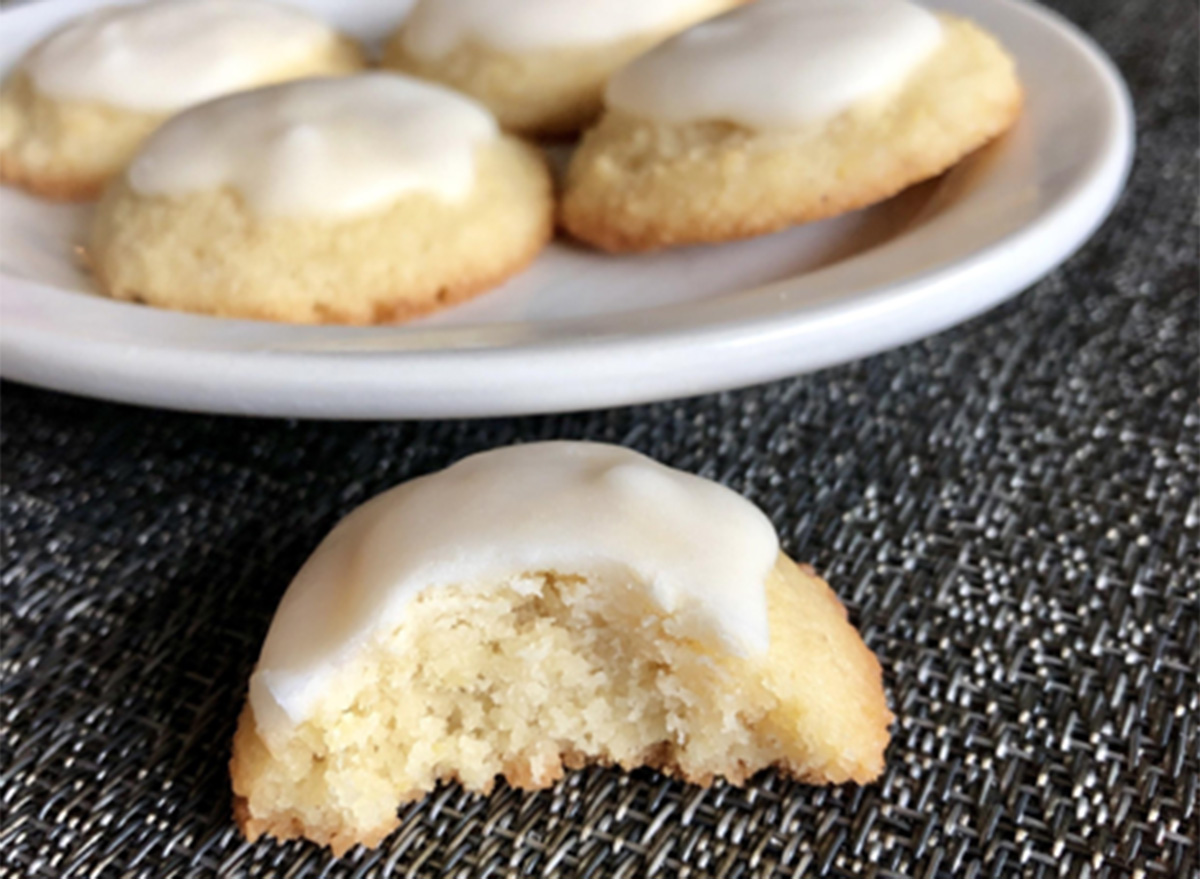 Need a break from all of those chocolate cookies? Switch it up with these crumbly lemon cookies with lemon frosting! They'll certainly be a standout cookie on the cookie plate this year.
Get our recipe for Lemon Cookies with Lemon Frosting.
Coffee and Chocolate Meringue Cookie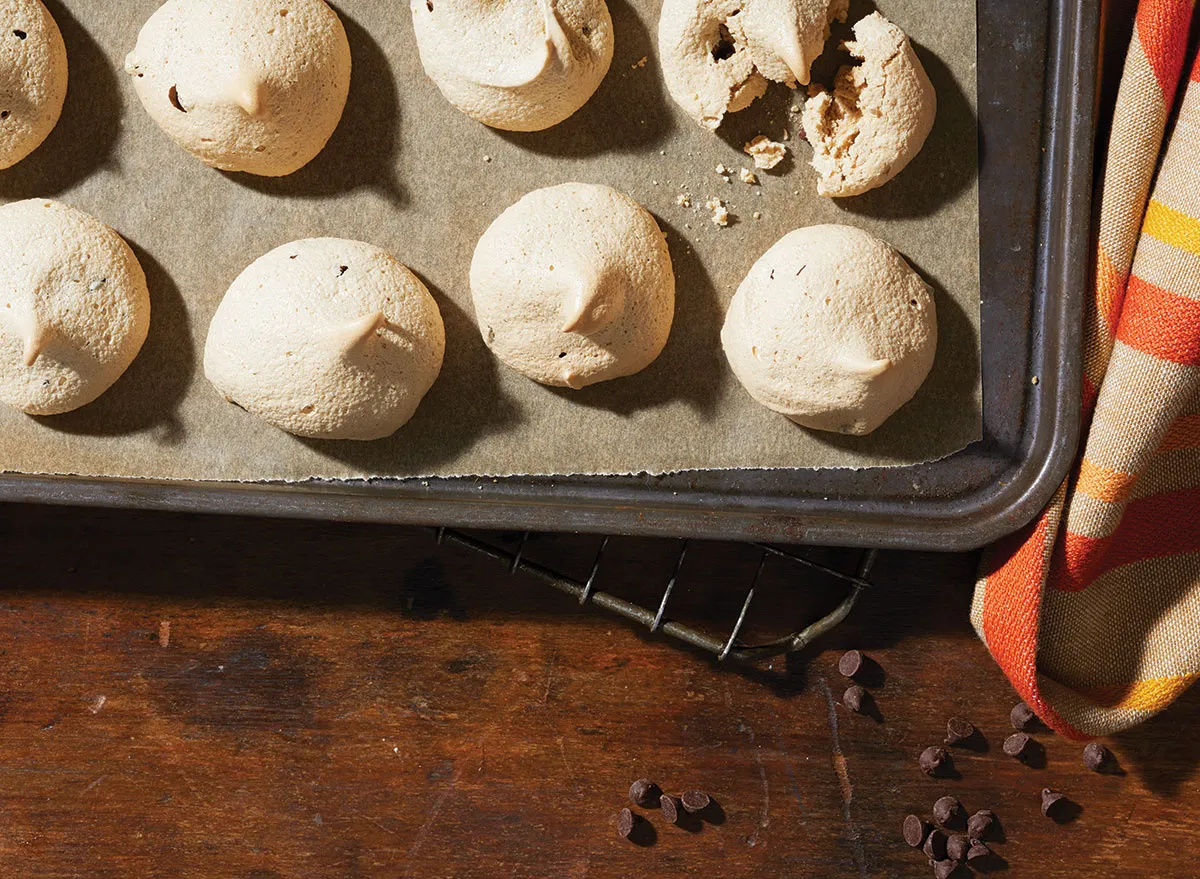 Looking for a lighter cookie to serve at the cookie swap, or to serve to Santa? Surprise your guests with these fluffy coffee and chocolate meringue cookies! They may look intimidating, but we promise, they are much easier to make than you think.
Get our recipe for Coffee and Chocolate Meringue Cookie.
Peanut Butter Cookies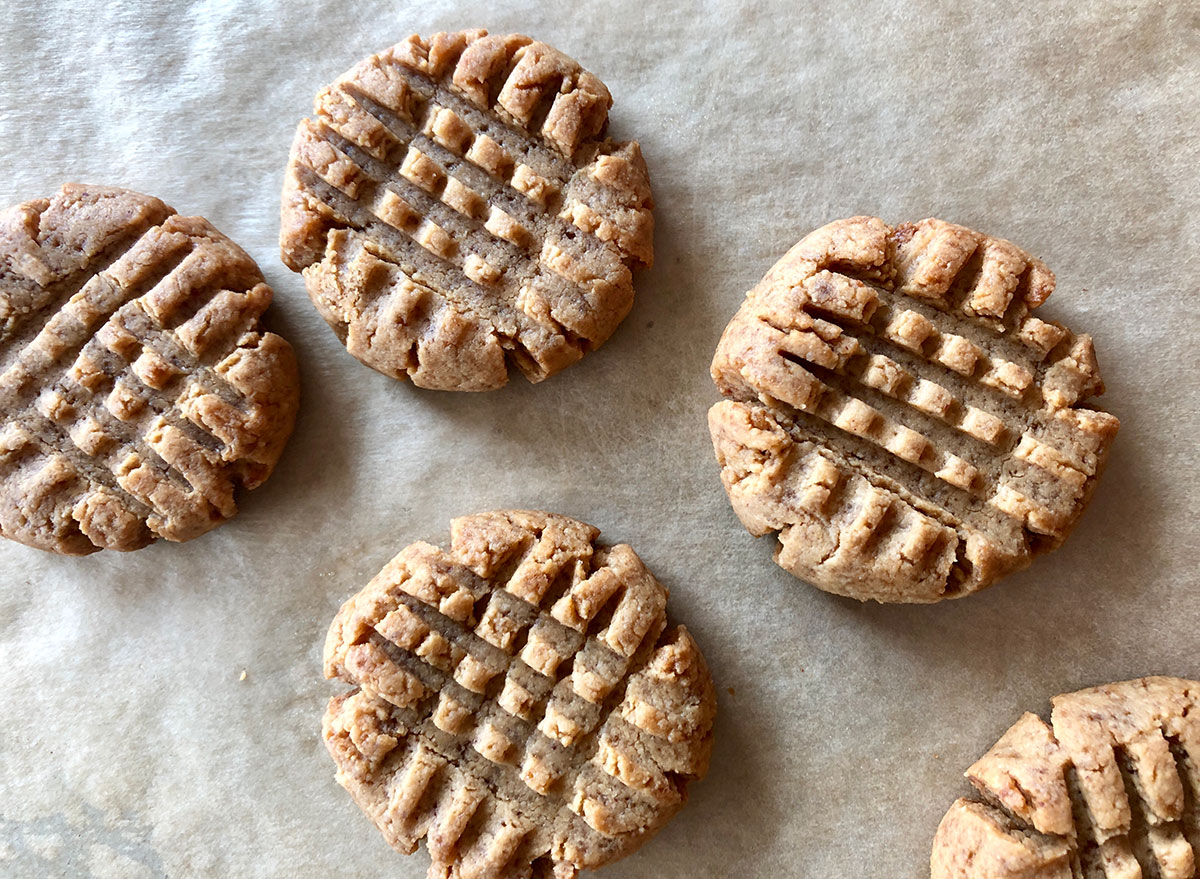 If you would rather skip the chocolate and enjoy a simple peanut butter cookie, this recipe is it! Use a fork to make the classic peanut butter cookies marks before baking them in the oven.
Get our recipe for Peanut Butter Cookies.
Melted Snowmen Oreo Balls
Who says your cookies have to be baked? These charming Oreo balls are the perfect treat for your cookie plate that requires absolutely no baking! You'll have even more time to decorate them before you gobble them up.
Try this recipe from The Girl Who Ate Everything.
Drop Style Christmas Sugar Cookies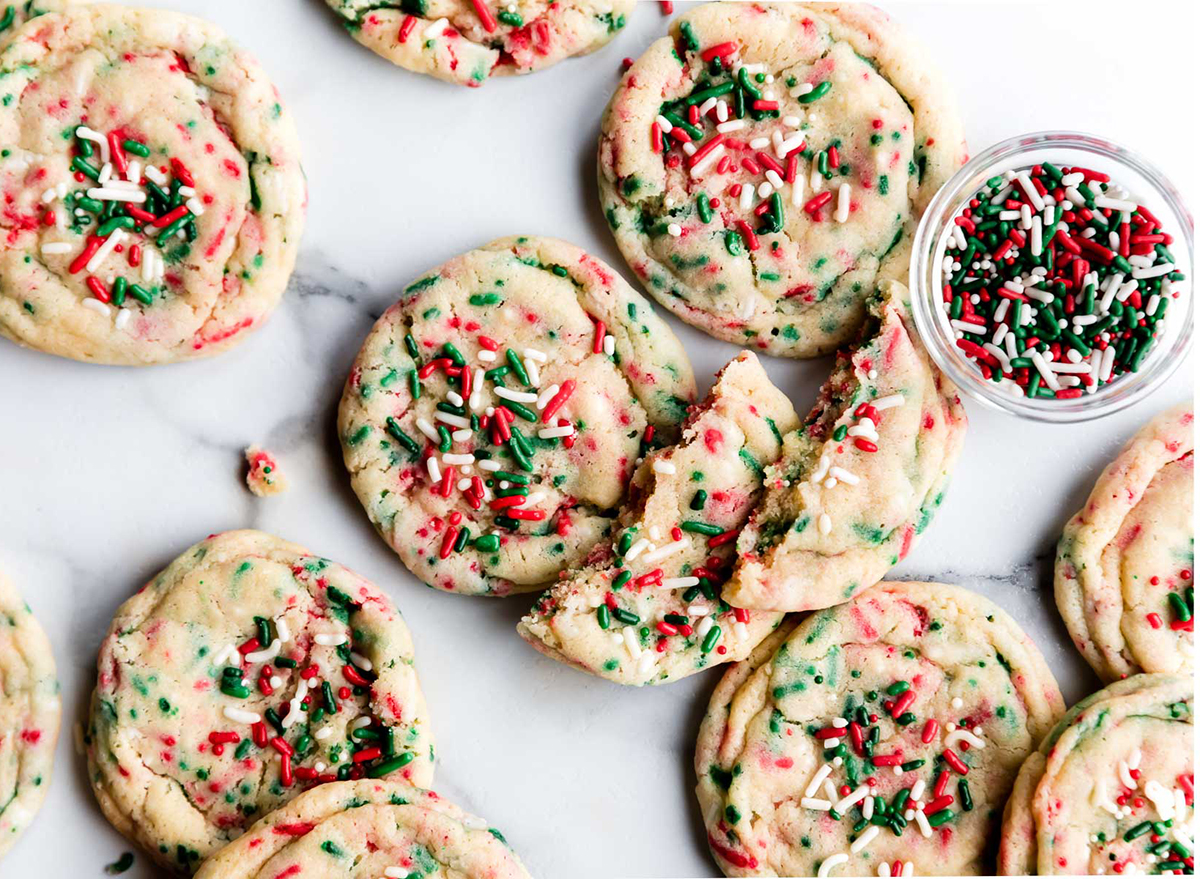 Who says you have to press your sugar cookies into shapes? These colorful Christmas cookies are mixed with festive holiday sprinkles for a simple (yet cheerful) holiday dessert!
Try this recipe from Sally's Baking Addiction.
Santa's Cookies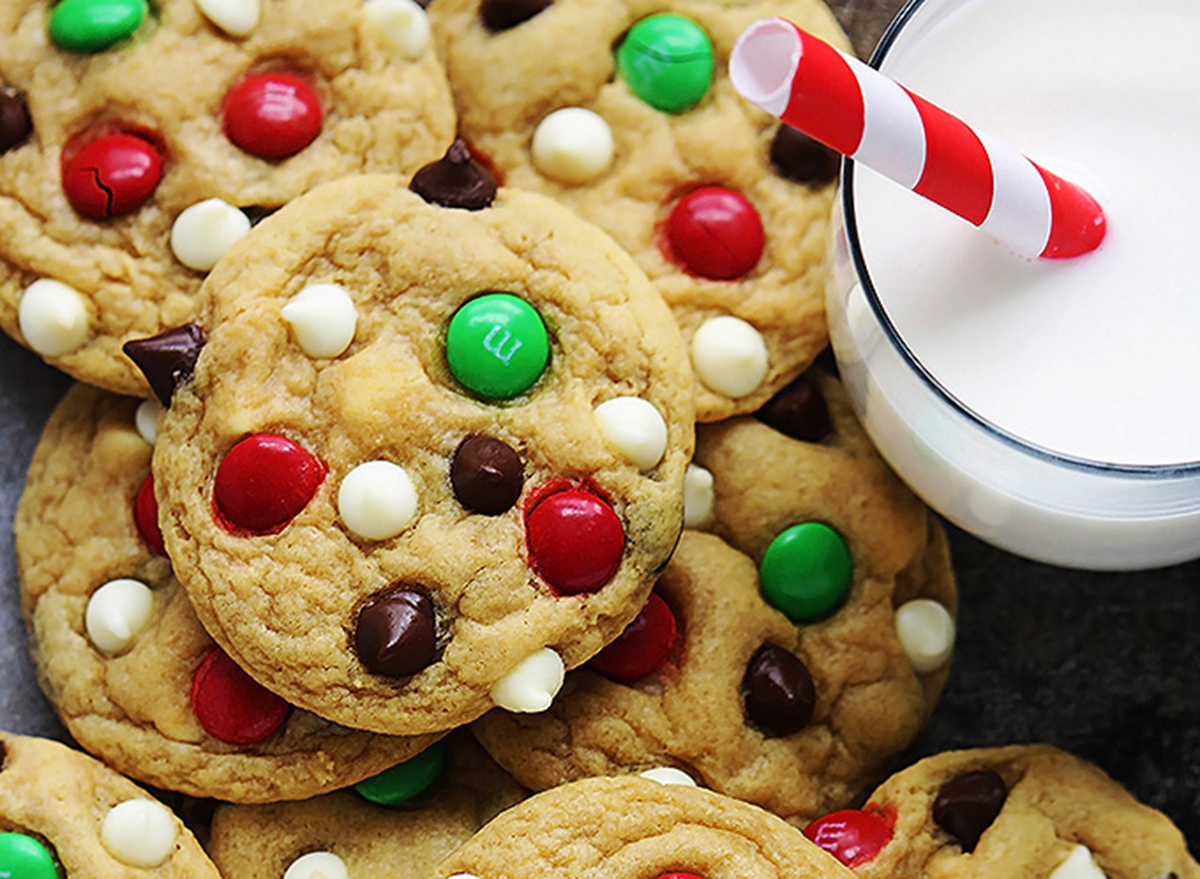 The name says it all! These cookies are a mixture between chocolate chip and M&M cookies, both of which are delicious cookies for Santa to enjoy.
Try this recipe from Creme de la Crumb.
Stained Glass Cookies
Give your cookie plate a touch of elegance with these gorgeous stained glass cookies this year, They may take a bit more time and patience to put together, but when placed on a plate with the rest of those cookies for Santa, they'll certainly stand out.
Try this recipe from Cooking Classy.