20 Holiday Party Mistakes Every Host Needs to Know
Be the host with the most and avoid these mistakes for smoother sailing this season.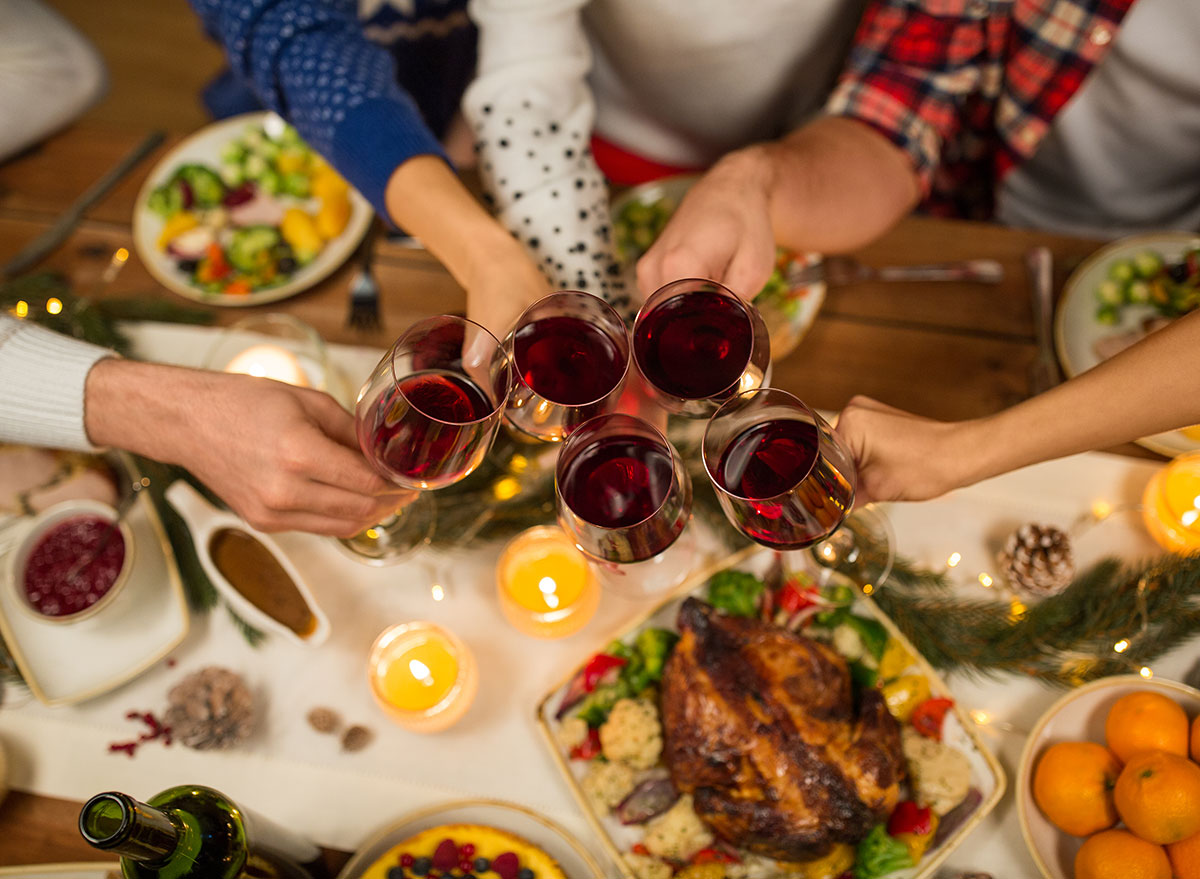 Getting a reservation at your favorite restaurant during the time-crunched weeks around Thanksgiving, Hanukkah, and Christmas isn't easy. Neither is ponying up the triple-digit (or more!) price tag of dinner—or the even higher cost of securing a private space.
So hosting at home is the perfect solution, right? You bet, as long as you avoid these common holiday party mistakes along the way. We asked three experts for the party pratfalls to look out for so you can throw a soirée that's truly merry for everyone.
You forget to schedule in advance
Last-minute is good for one-on-one brunches and snagging the final seat just before spin class. It's not such a smart strategy for larger-scale soirées, according to Edward Perotti, a global event designer based in San Francisco, California.
"In today's crazy world of calendars in the cloud and emails on your wrist, we all seem to be so busy and stretched so thin. When planning for any event, I like to give a six-week runway," he says. "By that, I mean invitations and all event planning would ideally begin six weeks before the gathering."
Once you've distributed the initial invitation via Paperless Post or Evite, set a calendar event to ping attendees with reminders three weeks out ("get excited!") and one week out ("don't forget…") to keep things top of mind.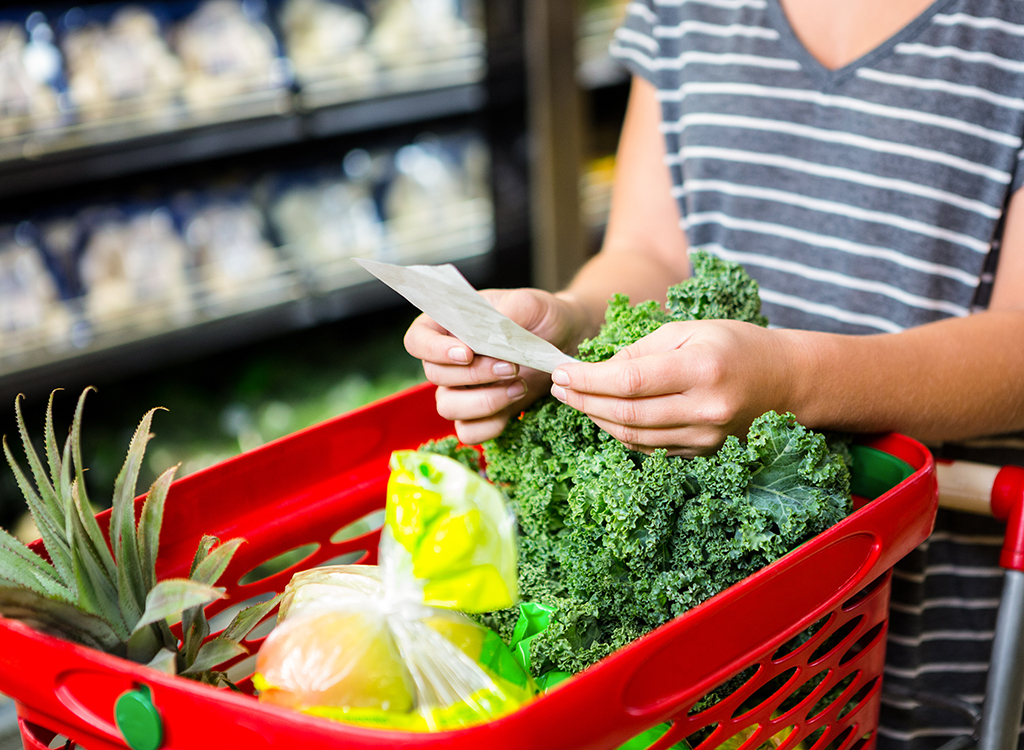 "During my more than 27 years of designing and planning events all over the world for 10 to 8,000 guests, the most stressful of events for me are the parties at my home (to be honest, it's stressful for my family, too!)," Perotti says.
Streamline the pre-event prep and avoid forgetting any important details by creating a to-do list:
Items to purchase (groceries, flowers)
Items that need to be dug out of storage or borrowed (vases, extra chairs)
Items to clean (bathrooms, serviceware)
Items to accomplish before guests arrive (lighting candles, whipping the cream)
You dismiss the easiest decorations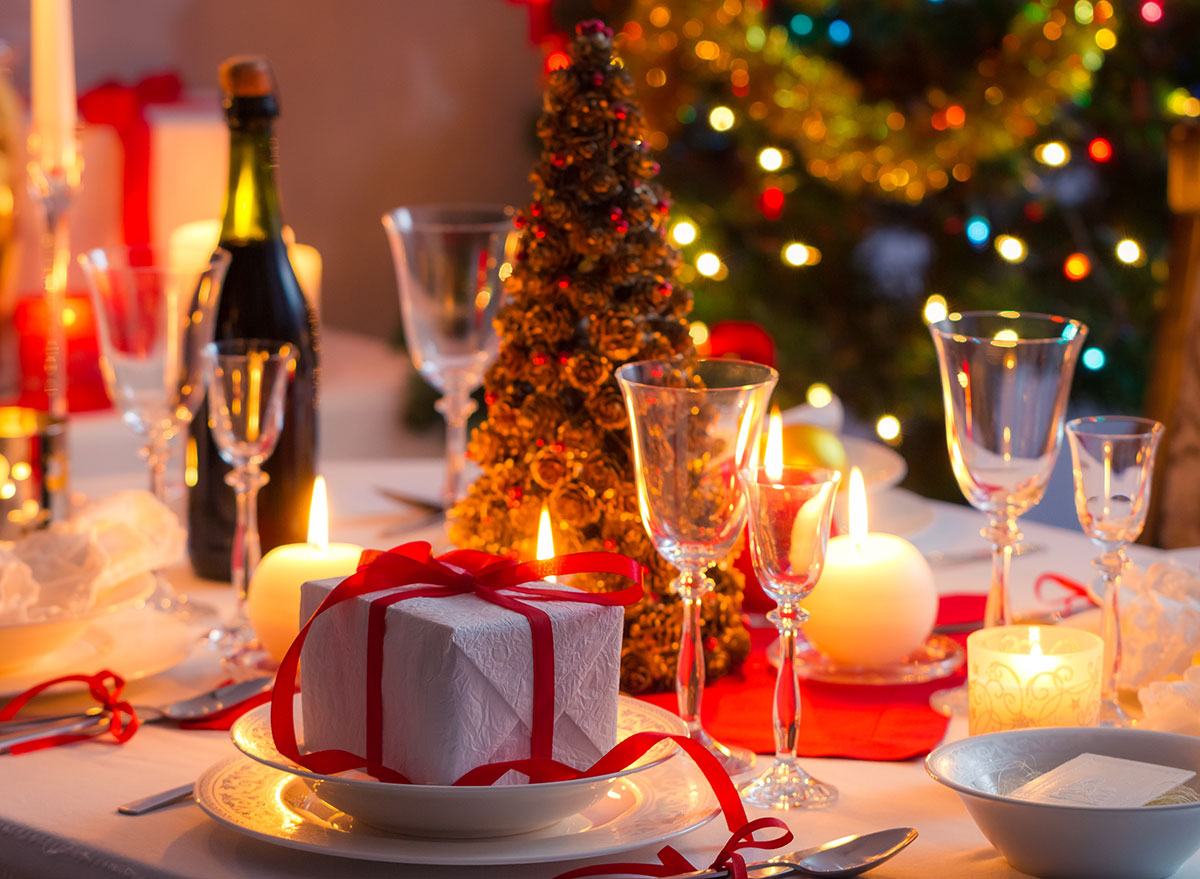 While you're digging out the "musts" from storage, keep your eyes peeled for easy, affordable accents. That's right: You don't need to drop $30+ per bouquet to dress up your space. Small details like a bowl full of ornaments or vase stuffed full of eucalyptus can make a big impact.
"Cut down on prep time and save money by choosing candles in lieu of a lot of flowers. They take less time to arrange and display as decor but they still make a splash," says Mindy Weiss, the owner of Mindy Weiss Party Consultants in Beverly Hills, California.
You discount the benefits of online shopping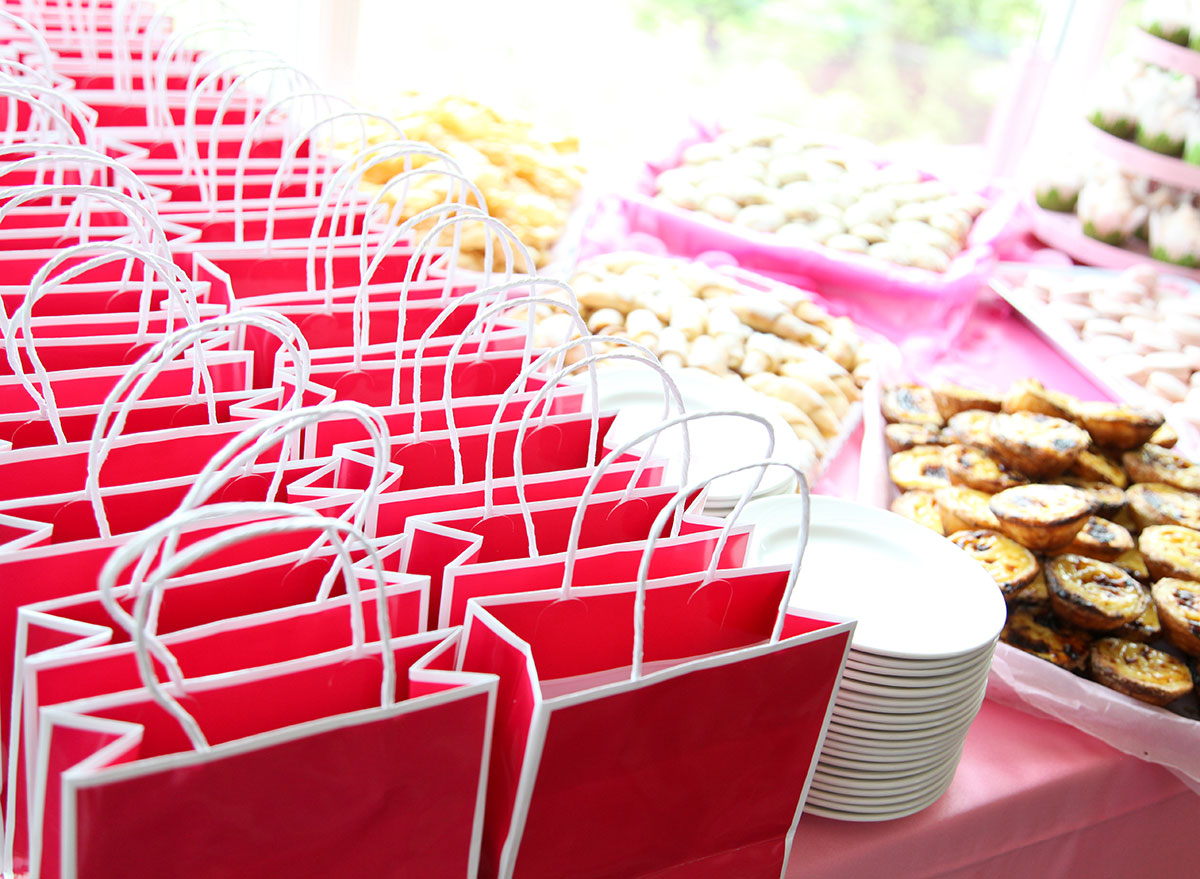 Stop schlepping bags around town and start hitting the easy "buy now" button on your laptop.
"From invitations to favors or custom pillows for the party, shopping online cuts back on time in traffic and allows for easy price comparisons. I love ordering custom party details from companies like Shutterfly. I'm also a big fan of Amazon Prime since purchases usually arrive on my doorstep within 48 hours. Talk about a time saver," Weiss says.
You don't plan ahead for drop-in guests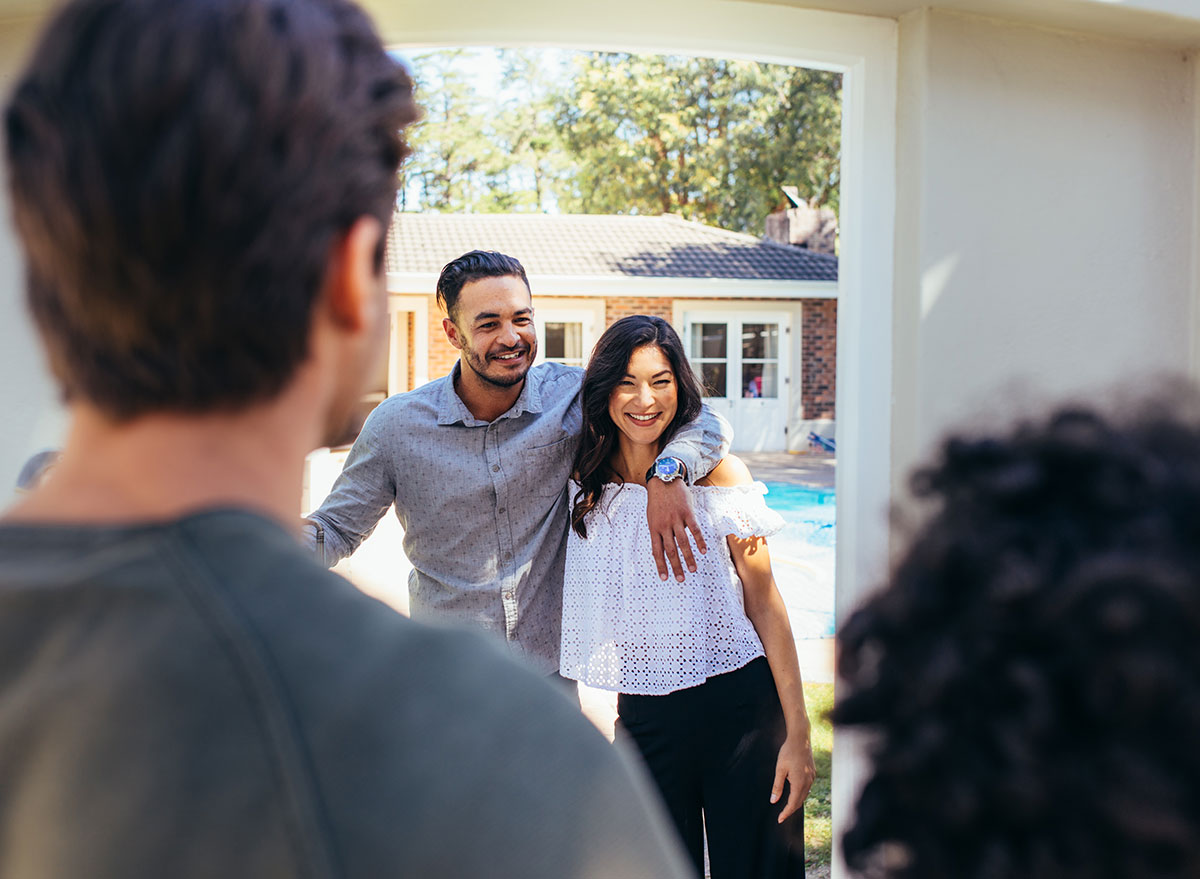 A friend of a friend who just got dumped needs a pick-me-up. A new Tinder plus-one. A random neighbor who sees the crowds piling in. An unexpected guest is almost par for the course these days, so plan ahead for a couple extra servings of everything just in case. The worst-case scenario if you have fewer or the same amount of attendees as expected? Extra leftovers for you to enjoy the next day!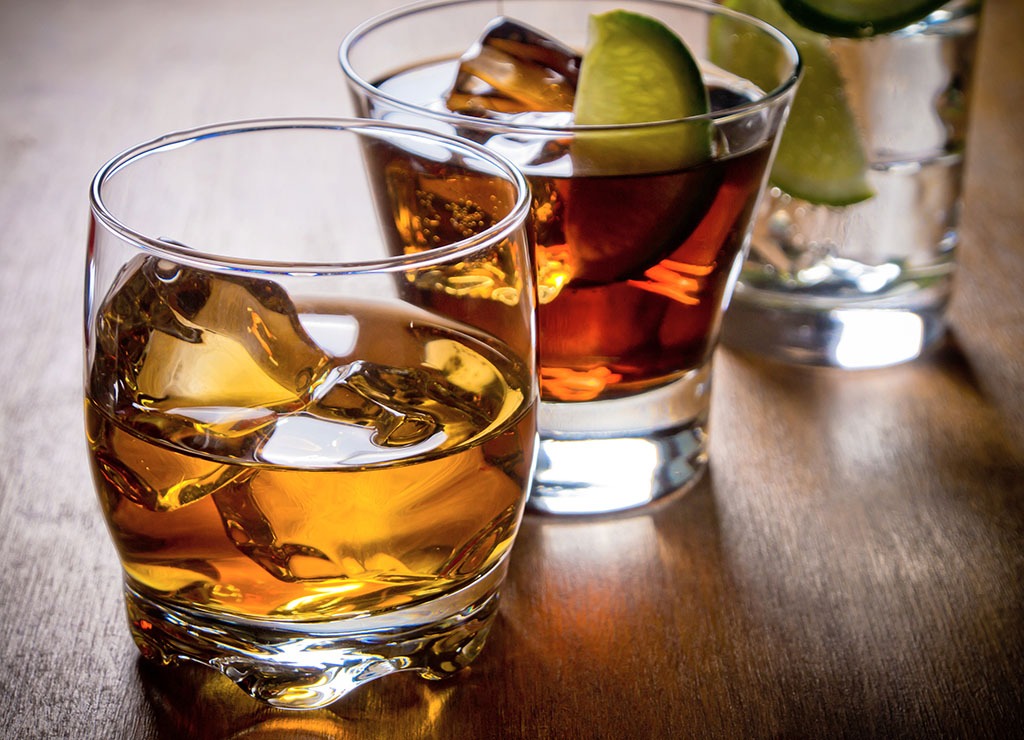 Happy hour can turn less-than-happy in a hurry if your bar runs dry.
"You know your crowd better than anyone," Perotti says. "However, in the events world, we estimate half a bottle of wine per person at a sit-down dinner and one cocktail per person per hour at less formal affairs." Calculate accordingly based on your menu and the time frame of your party.
6254a4d1642c605c54bf1cab17d50f1e
If a party is thrown during the holidays and there isn't sparkling wine involved, is it really a party? Not quite, according to Perotti. Plus, since it's fairly light on the alcohol-per-serving scale (generally about 12 percent, compared to 22 percent in a Long Island Iced Tea), it's a smart choice to bring a just-right level of cheer.
You neglect the serviceware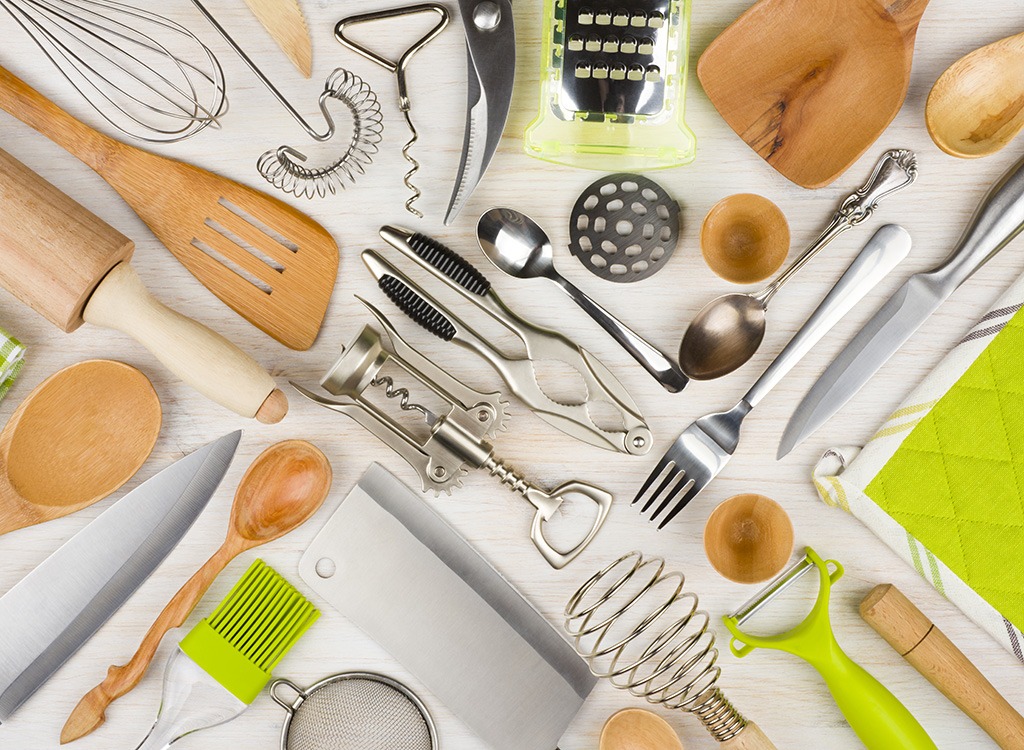 Scrambling to scrounge up that MIA set of tongs or long-lost platter adds to the already high stress level of holiday hosting. Instead of waiting until the dishes are ready to be plated or served, dig out all of the serving pieces and tools the day before, then label its purpose with a sticky note. That way, if you fall short, you can borrow from a pal or make one last run to Target.
You don't stagger your menu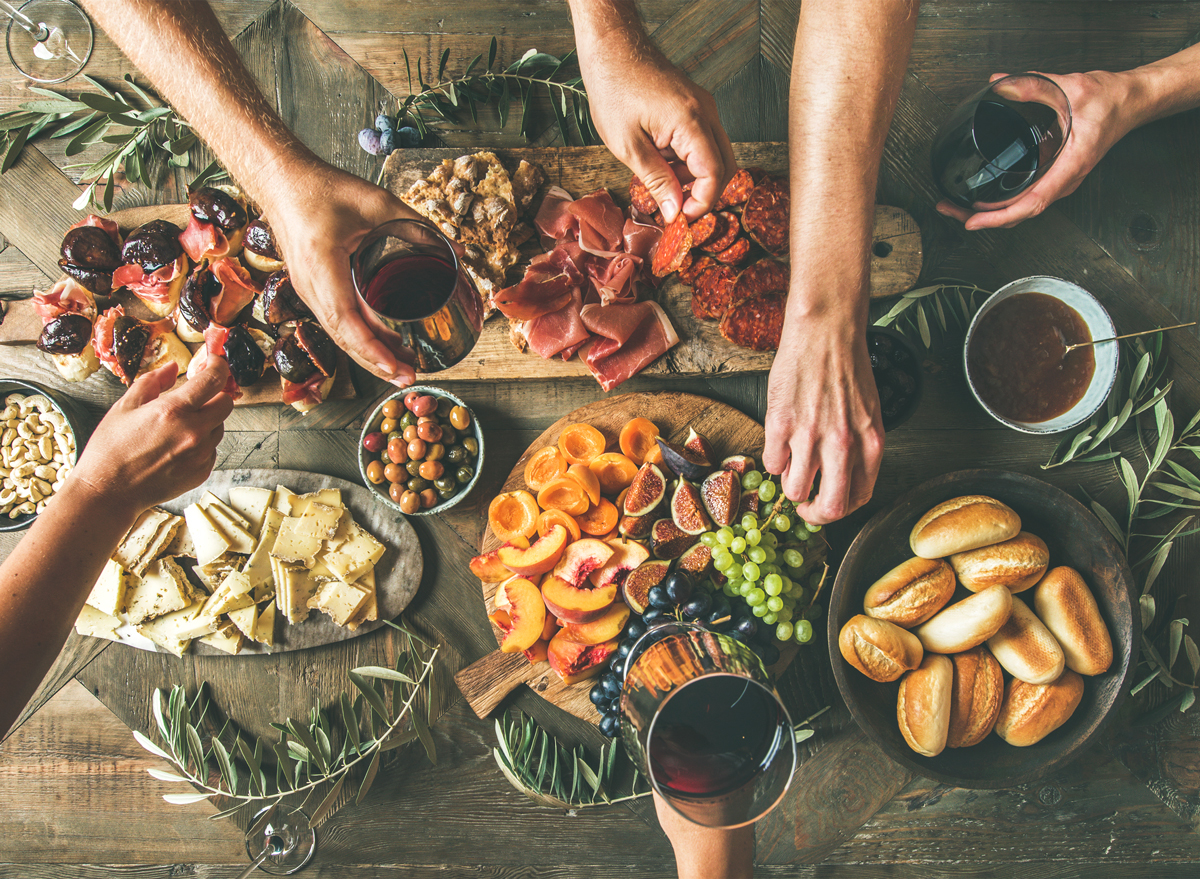 Rather than loading your menu with must-be-served-hot, last-minute-prepped recipes, design a mix of dishes that are:
Fridge-to-table
Semi-homemade
Contributed potluck-style
This will take the stress off your stove—and your shoulders—as dinner time rolls around.
You don't allow resting time for your protein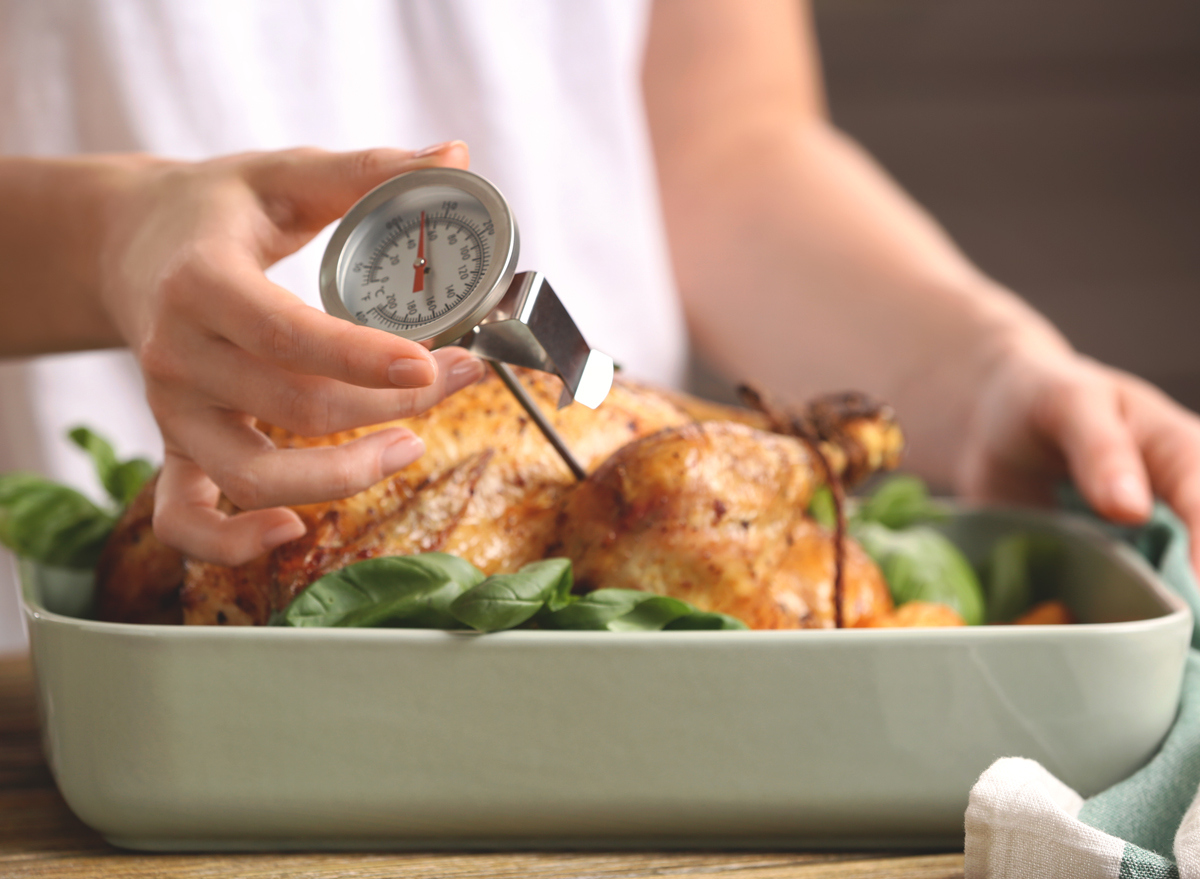 Speaking of serving temperature, remember that your centerpiece protein doesn't need to be piping hot. In fact, you'll notice more moist meat if you give it a half-hour nap under a sheet of foil and a dish towel.
"Allow roasts to rest at least 30 minutes after coming out of the oven to assure they're cool enough to handle and to give time for the juices to redistribute," says Morgan Bolling, senior editor for Cook's Country Magazine (a part of America's Test Kitchen) in Boston, Massachusetts.
You don't cook enough food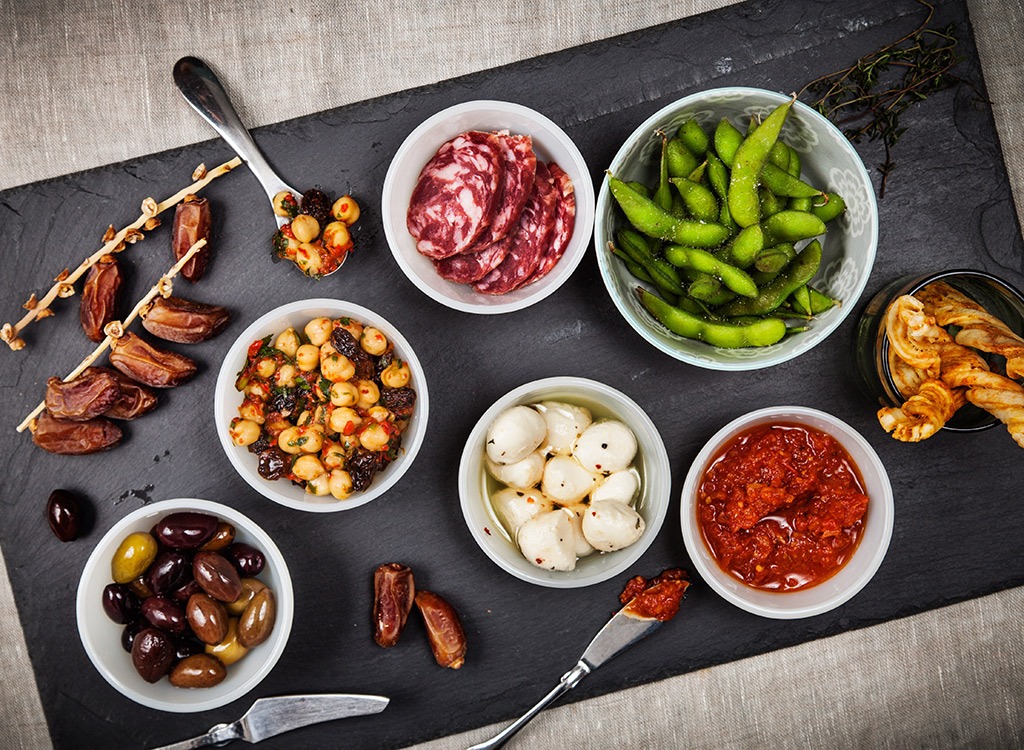 Pound for pound, people can throw down come dinnertime.
"Estimate that each adult will consume one pound of food each," Perotti says. For bone-in proteins, such as turkey, spiral ham, or pork crown roast, purchase 1 ½ pounds per person to allow for ample portions because the bones take up some of the weight, too.
You attempt a new-to-you recipe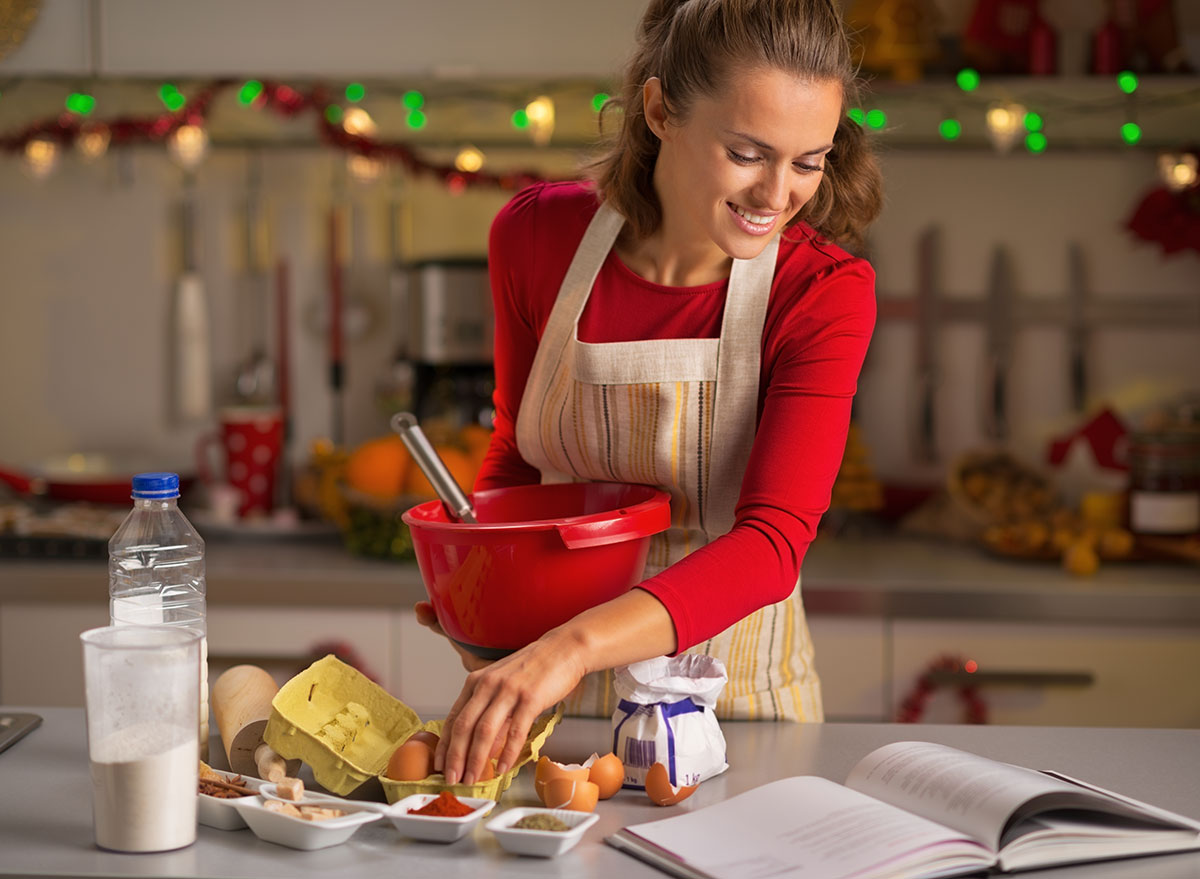 Practice, practice, practice. It can be tempting to tear out that trendy recipe from the latest glossy food magazine, but stick to tried-and-true options for larger gatherings to keep #kitchenfails to a minimum. Practice these Pinterest favorites, then add your winners to the menu.
You forget to ask about dietary restrictions
About one in five people have a food allergy or intolerance. Ensure there are eats for everyone by including a simple questionnaire with the RSVP. Feel free to keep it light-hearted so it doesn't sound like you're bothered by their bill of fare.
Try something like: "I love tailoring the menu to your taste! So check the box if you're steering clear of…
Wheat
Dairy
Meat
Anything that comes from an animal"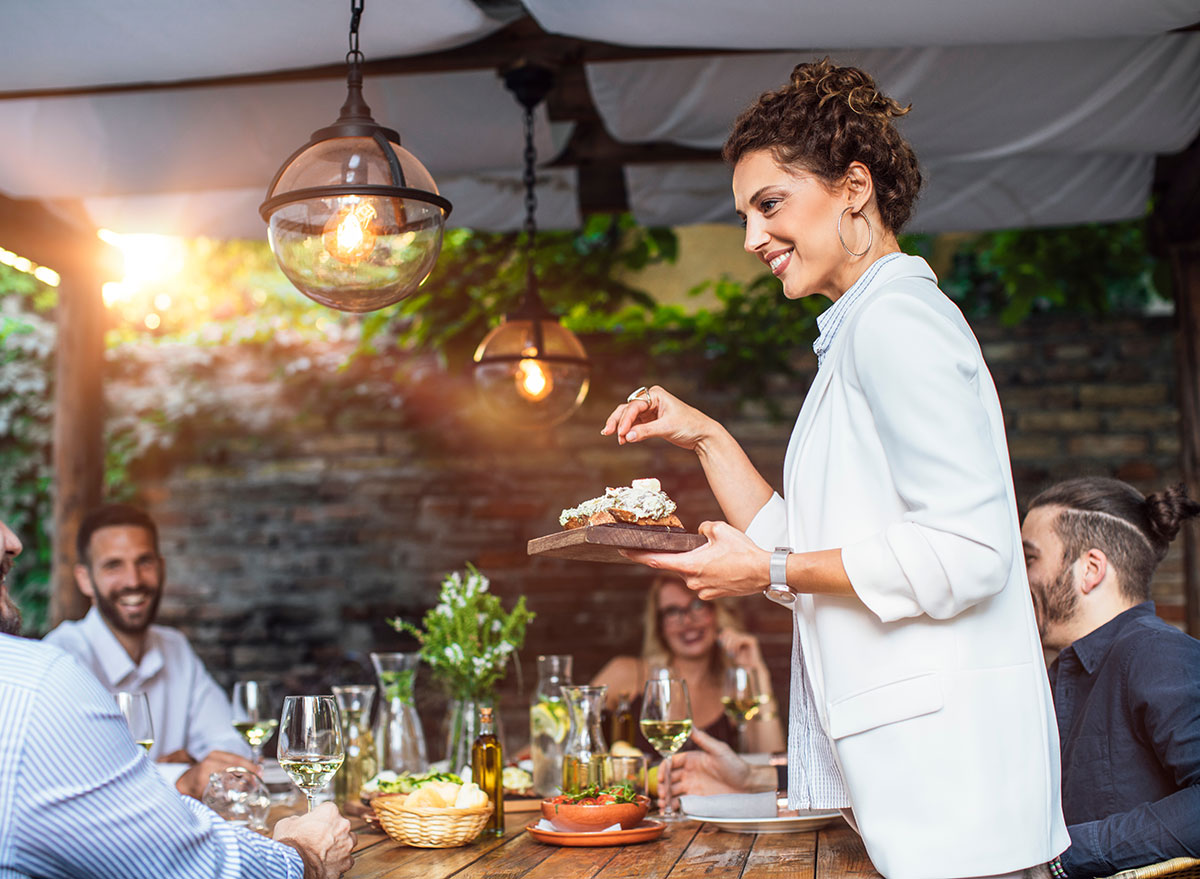 Don't go from 0 to 100 miles per hour with your party pace.
"I really enjoy spending time with my friends and family, so maximizing catch-up time is crucial. I love having about an hour or so of cocktails and appetizers at the beginning to give everyone plenty of time to get in from the cold, get comfortable with the mix of guests, and begin to let their hair down," Perotti says.
Your idea of a party is too strict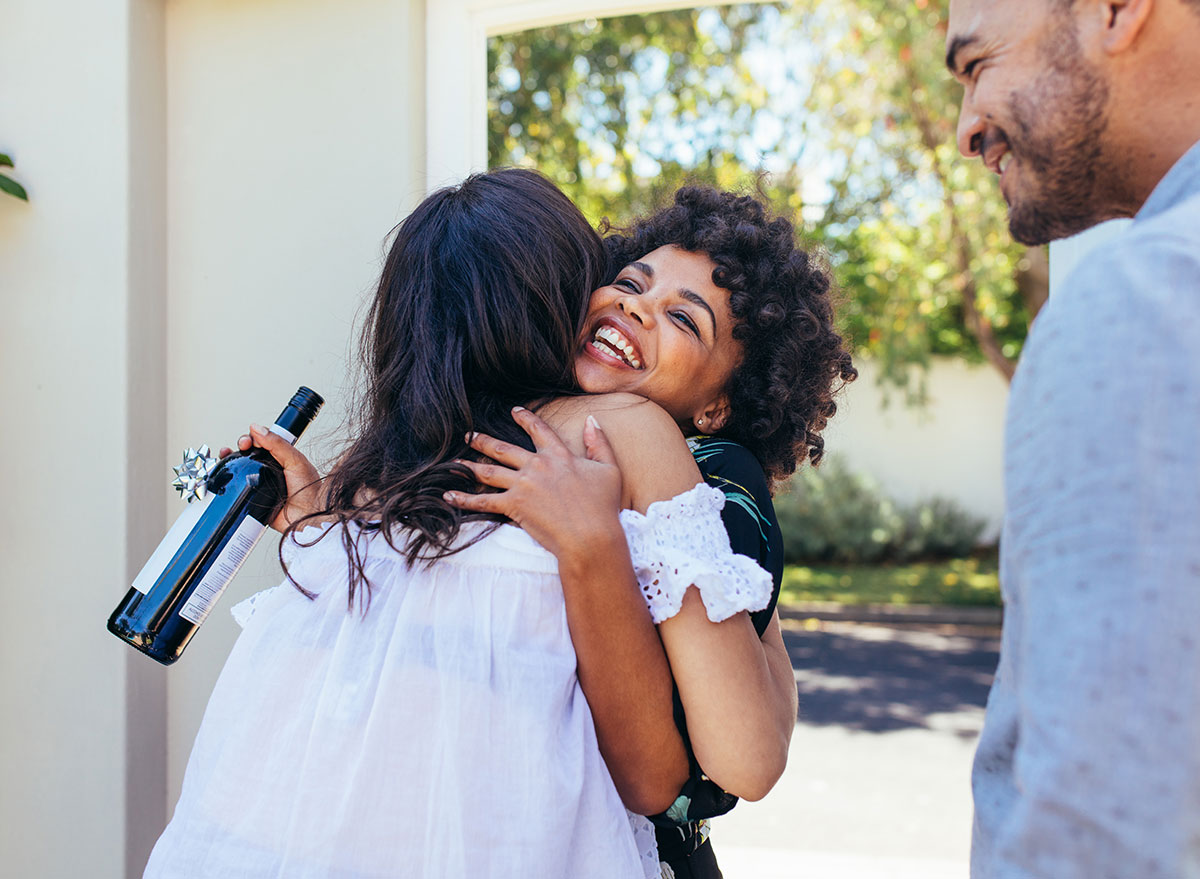 In lieu of a scheduled supper, try an open house for a conversation-sparking, best-for-busy-season format. That way guests can avoid uncomfortable run-ins by dropping in at a time they know they can avoid their ex—and you can abstain from fussing over stylish centerpieces and perfectly plated meals. Assemble buffet or snack stations and list a time range on the invitation (for example, "Stop by for my open house any time from 5-9 p.m.!"). Voilà: A casual, comfortable party for all that allows you to easily escort guests to the door at the end without having to press play on "Closing Time."
You ignore the vibe for the seating arrangements
The way you set the spread sets the pace for the formality level of your feast.
"I'm often asked, 'Do you assign seats or not?' That depends on the meal you are serving. For a formal sit down, I would suggest place cards so there are no questions," Perotti says, and so you can avoid any awkward ex run-ins or heated political debates. "For a less formal, family-style meal, don't assign seats, but let it be organic."
You make the entire meal a seated affair
A start-to-finish seated dinner can get stale. And sore on everyone's backsides! Liven things up for the final course, Perotti recommends.
"For the perfect end, I will set up desserts around the living room and serve coffee, tea, and cordials, and create a relaxed dessert 'happy hour,'" he says. This makes it less awkward if anyone needs to freshen up in the restroom or sneak out early, too.
You prep outside of the kitchen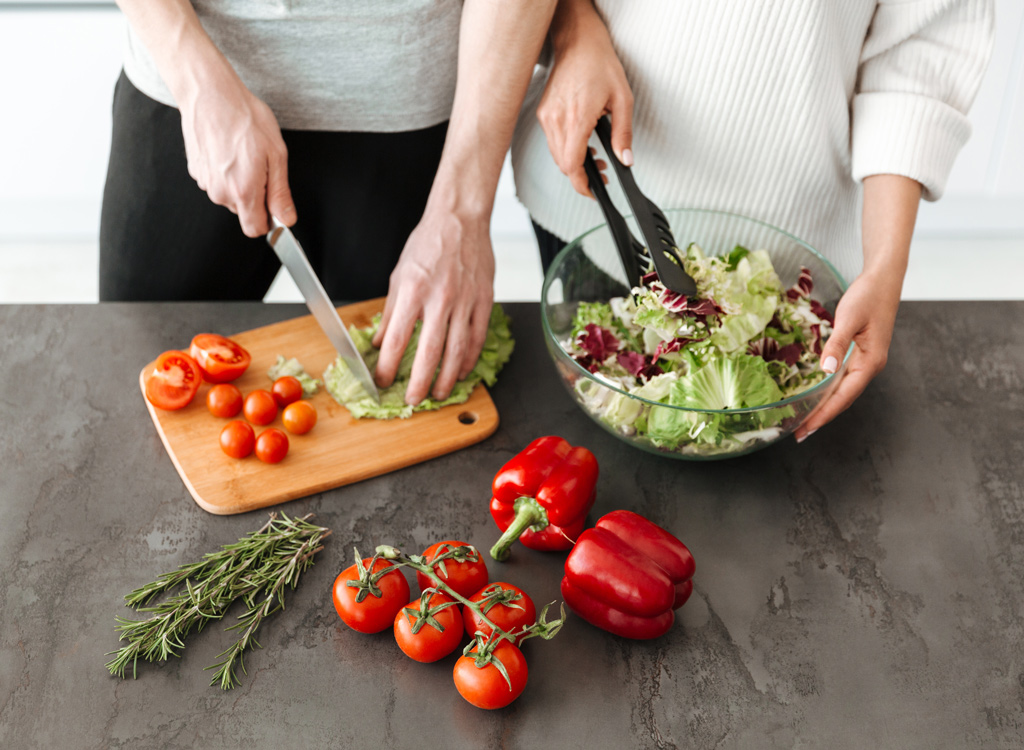 Tableside guac and Caesar salads are fun for restaurant dining. Not so fun for holiday hosting. If you like, allow guests to parade through the kitchen just as the full roasted turkey exits the oven. From there, ask them to refill their glasses and take a seat at the table as you carve and plate. This strategy allows you to show off your handiwork while avoiding the dining room mess, Bolling suggests.
Candles trigger a cozy vibe, but their aroma usually stays corralled within a room or two. Pipe seasonal scents throughout your whole home (in an all-natural, affordable way) by filling a stock pot with water and these kitchen staples:
Mint Candy: Vanilla beans + peppermint essential oil
Apple Pie: Apples + cinnamon sticks + lemons
Pumpkin Spice Latte: Vanilla beans + pumpkin pie spice + espresso powder
Fresh and Festive: Rosemary + cranberries + oranges
You don't know your limits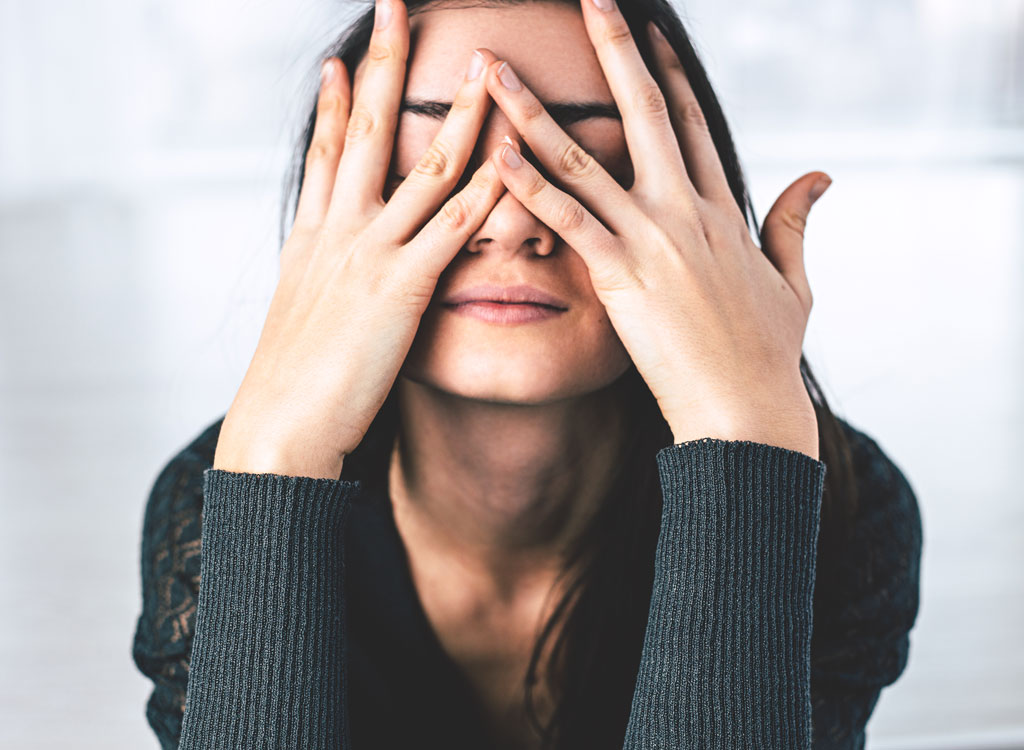 So what if your table decor doesn't look Martha Stewart–fancy or your turkey wouldn't fit the classic Norman Rockwell scene. Keep the end goal in mind.
"Remember that entertaining is just that: entertainment. You should enjoy it as much as your guests," Perotti says. "Don't take on more than you can, and do what feels authentic. Your friends and family will be impressed with whatever you plan. And if they aren't, then don't invite them back! Kidding. Kind of."
Karla Walsh
Karla Walsh is a freelance writer, editor and restaurant brand manager based in Des Moines, Iowa, where she reports on fitness trends, wellness research, psychology, and healthy recipes.
Read more about Karla