11 Best Snack Subscription Boxes
Stock up your snack pantry (every month) with just a single click.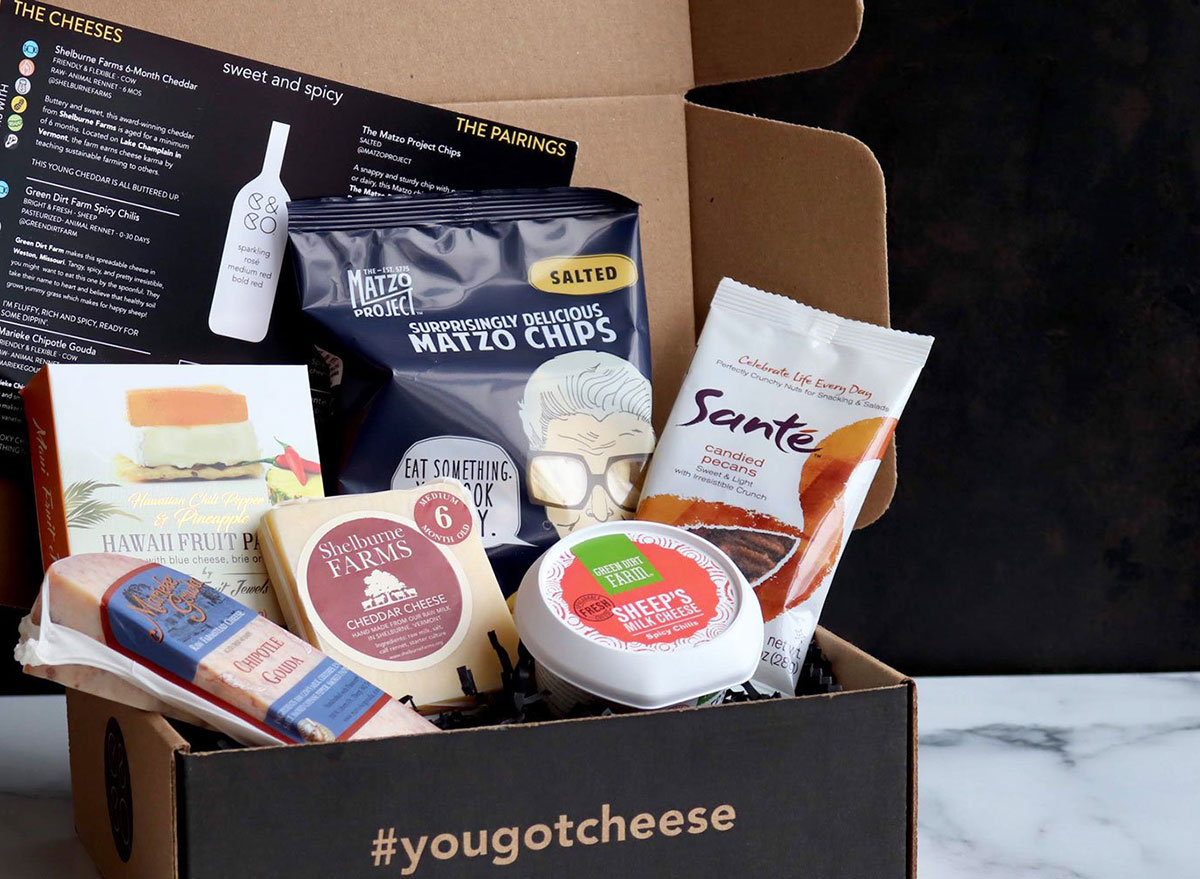 This post contains affiliate links. If you use these links to buy something, we may earn a commission.
It's your third time grocery shopping this week. You're not just running out of essentials when the entire family is eating at home—it's also snacks. Lots and lots of snacks. While you can make excuses for making another trip to the store to get chicken for dinner or milk for baking, it's a bit harder to make that same argument for a bag of chips. Next time, save yourself the trip and invest in a snack subscription box.
Not only do these snack subscription boxes remove the headache of running out to the grocery store to buy midday treats, but they also can help introduce you to entirely new foods that will end up being life-long pantry staples. There's a snack subscription box for everyone on this list, from vegans to keto dieters to sweet tooths.
Stock up on snacks with a single click by ordering any of the 11 snack subscription services below. And for more food news, sign up for our newsletter to get daily recipes and food news in your inbox!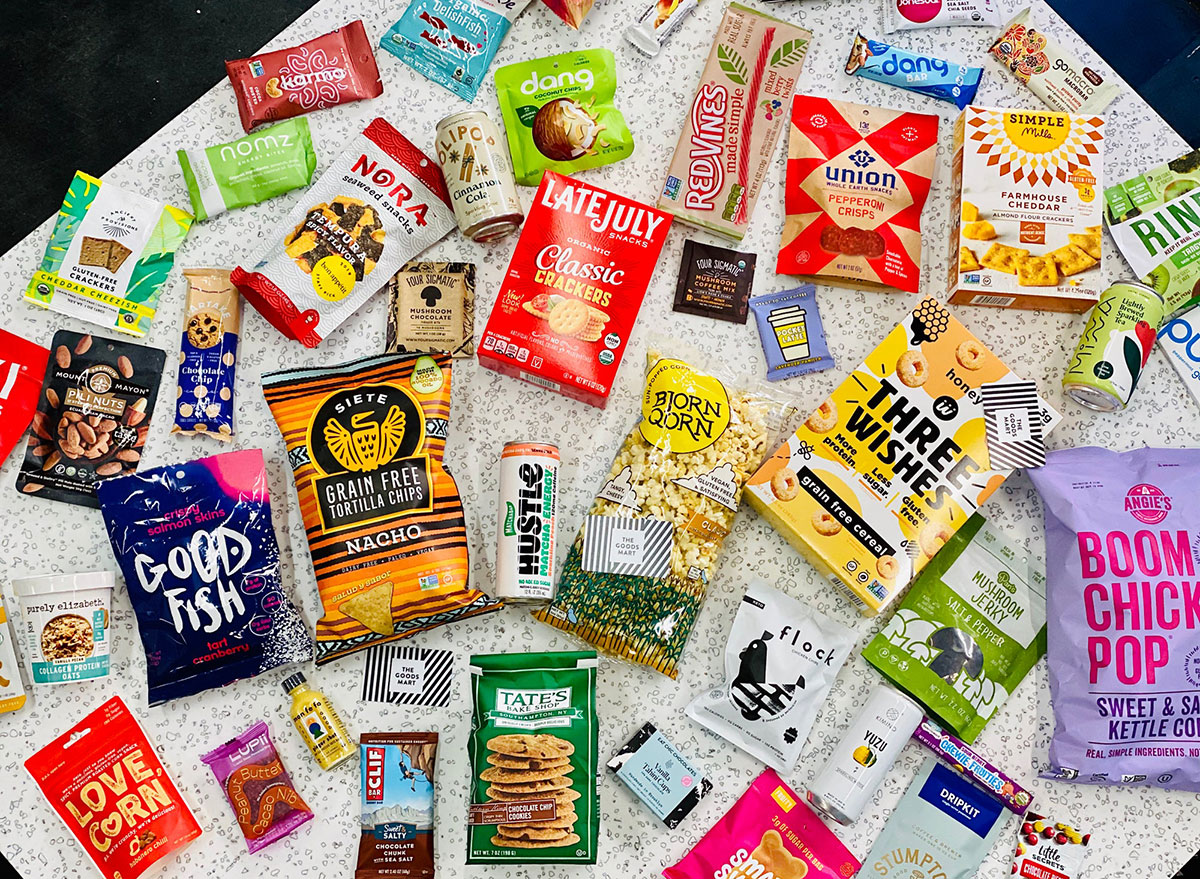 A snack subscription box filled with snacks you'll actually enjoy? Yes, it does exist! The Goods Surprise Snack Box makes it easy to stock up on healthy, better-for-you snacks and find new favorites. Choose a box ($20, $40, or $60 depending on the size) and The Goods Mart will fill it with our favorite snacks. You have the power to choose the box that fits your dietary needs: select from vegan, gluten-free, paleo/low sugar, or "anything goes!" If you're looking for snacks for weight loss, you can also shop our list: The 50 Best Healthy Snacks to Buy for Weight Loss.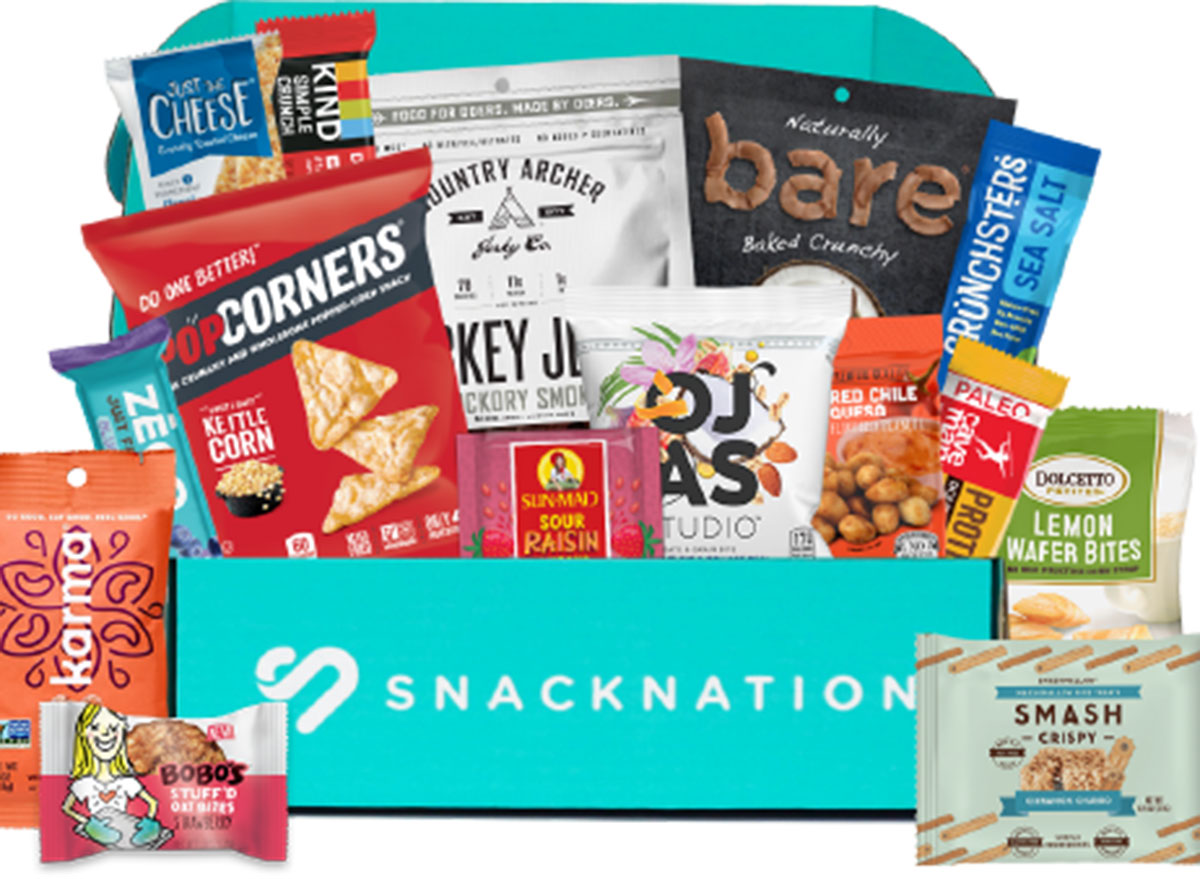 Snack Nation is a snack subscription service that was initially intended for stocking offices with healthy snacks, but that doesn't mean you can't enjoy these good eats at home. The company curates boxes for remote employees, in-office employees, and families. Boxes come in two main sizes—15 snacks and 30 snacks—and there's also a 12-snack option that comes with coffee. Each box contains a rotating variety of bars, chips, sweets, and more from over 5,000 brands.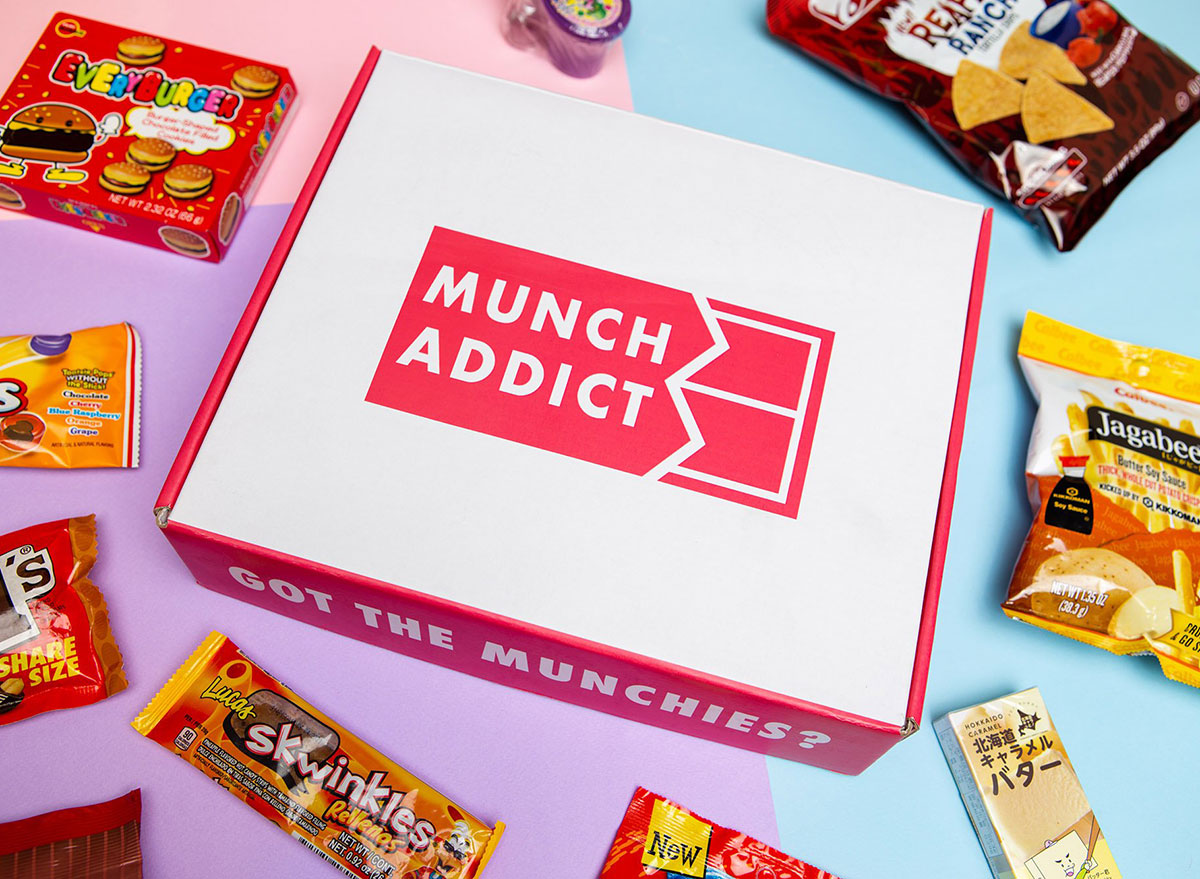 This mystery box features everything from classic candies to creative chips. They come from all over the world—from Vienna to Japan to Mexico. If you just want to get your toes wet with snack subscription boxes, this would be a great service to start with. The cheapest box you can order is just $10 and comes with five full-size snacks. The larger Deluxe Box is $30 with 15 snacks.
Fit Snack Fitness Nutrition Box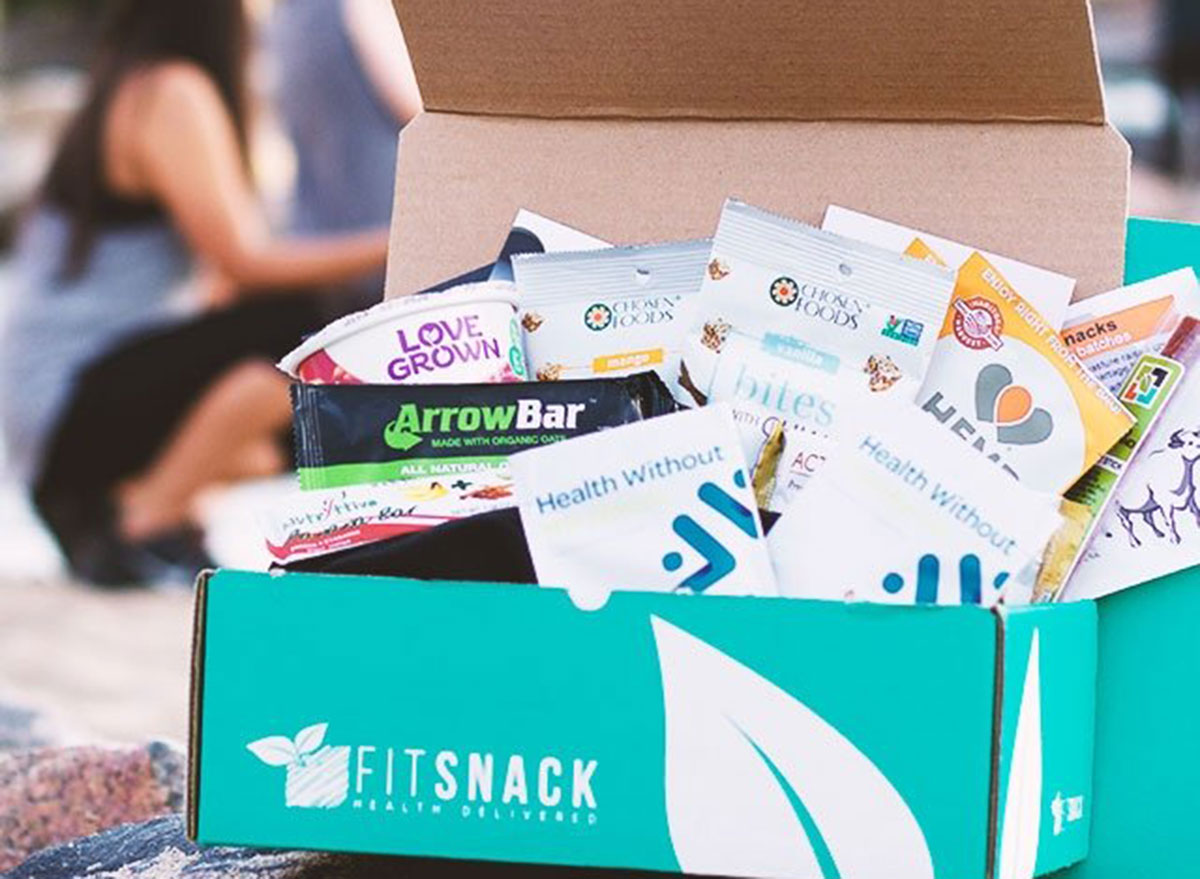 This is more than just a snack box. Fit Snack sends you healthy snacks from the highest-quality brands along with nutrition tips and exclusive workouts created by a professional trainer. Snacks meet a rigorous qualifying process. Each snack is hand-selected by Fit Snack's in-house nutritionist and must contain two or more of the following criteria: non-GMO, high-protein, low-sugar, gluten-free, organic, and more. Prices start at $28 a box.
Shop Fit Snack Fitness Nutrition Box here.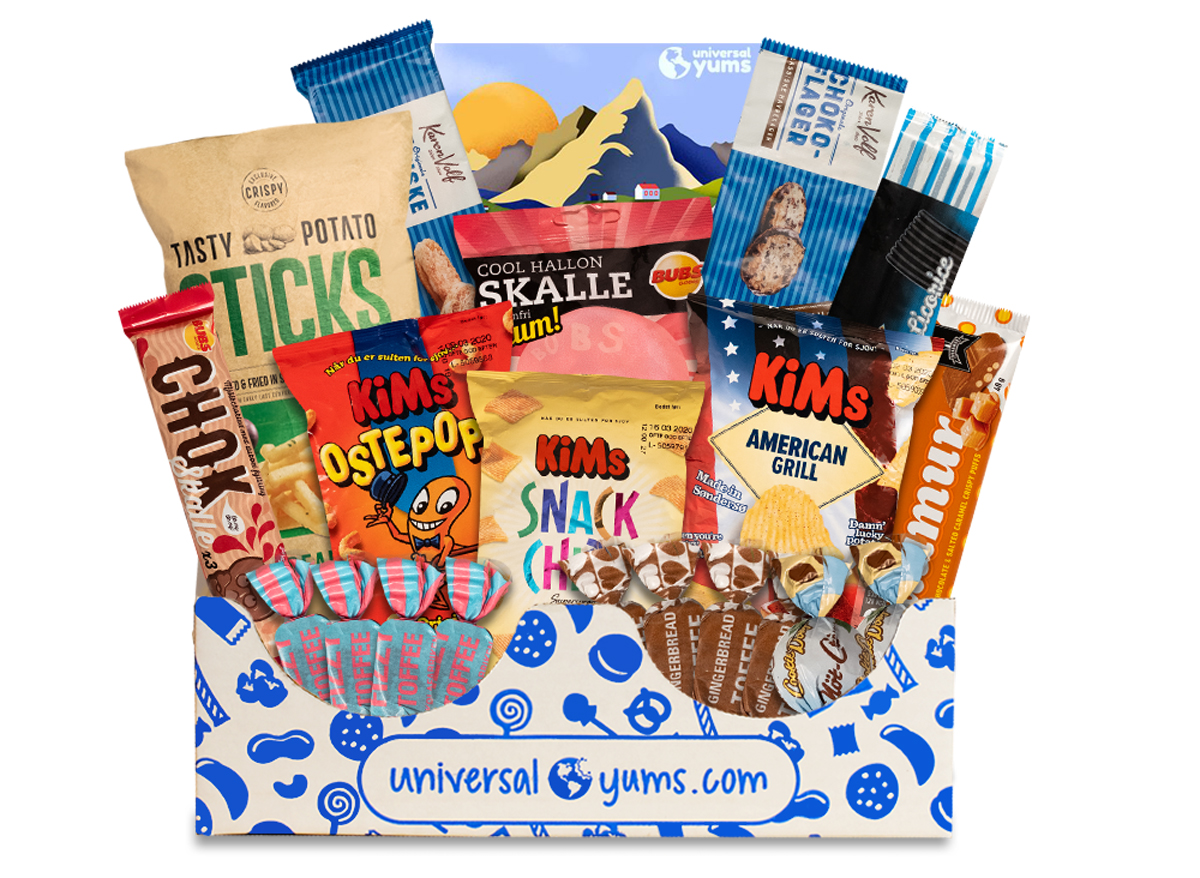 Universal Yums sends snacks and candy from a different country every month. You'll have fun learning about new cultures through the lens of their favorite foods. Each box comes with a guide book filled with recipes, activities, and more so you can munch and learn.
Yes, you can make your own keto snack recipes, but all keto dieters know that when you get a craving, you need food—and quickly—so that you don't cheat and mess up your ketosis. To stay on track, invest (for just $39 per month) in a Keto Krate. Each box comes with 10 keto-friendly, shelf-stable snacks that all have less than five grams of net carbs per serving.
Keeping track of everything that is and isn't healthy for your kids is tiring and, not to mention, stressful. Offload some of the responsibility to Kid Snack Box. This dietitian-approved snack box has a nutrition advisor who helps curate healthy snacks for kids. For $15 a month, you get a different variety of five to eight hand-selected kid-friendly snacks. See what your little one likes, and then you can branch out from there!6254a4d1642c605c54bf1cab17d50f1e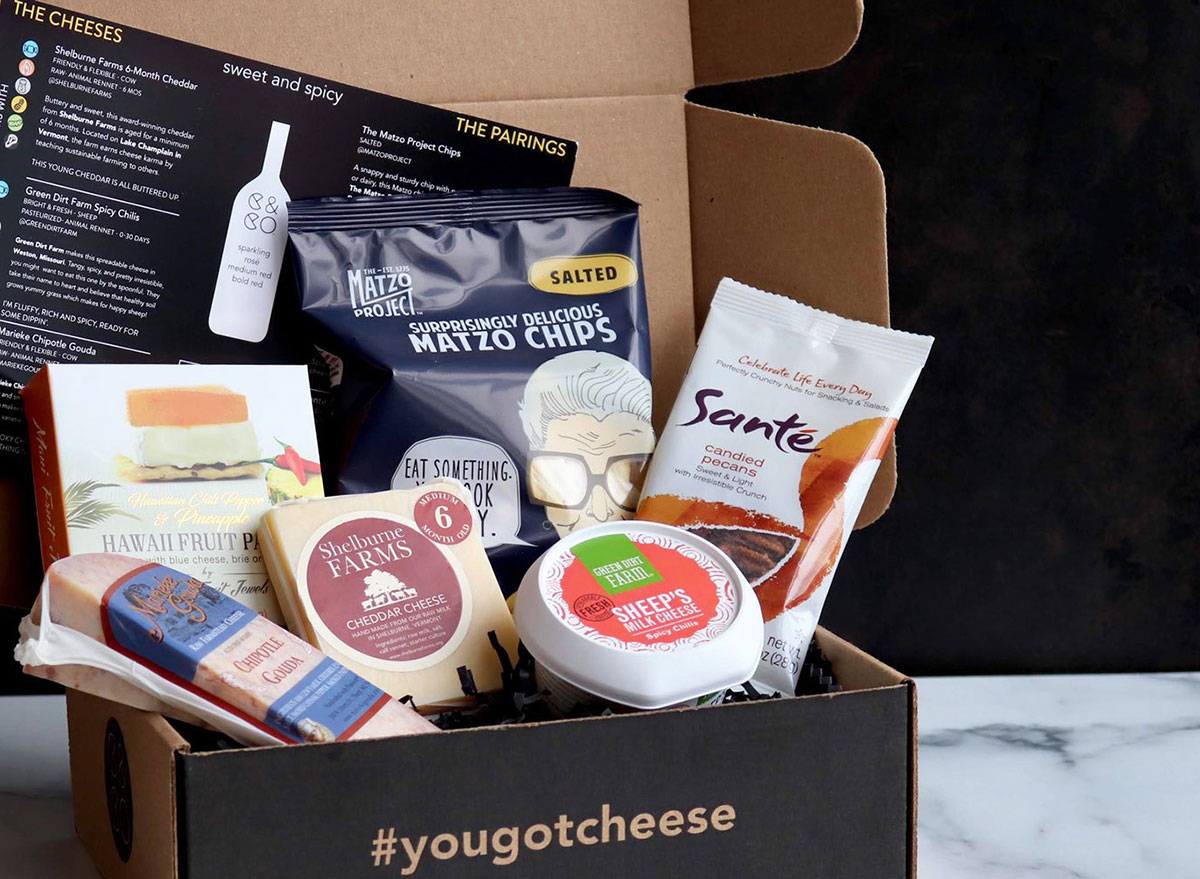 Who doesn't love the perfectly plated cheese board? If you don't have time to go to your local cheesemonger (or don't have a good excuse to put together an entire cheeseboard), let the cheese come to you with Curdbox. For $49.95 a month, you get three artisan cheeses and three perfectly-paired snacks along with everything you need for a cheese night: Spotify playlist, video, podcast, and pairing card info.
The Candy Club works with small artisans and famed candy producers to fill your box with a thoughtfully curated selection of delectable candies every month. Purchase a box of six 6-ounce containers for $29.99 or a box of six 13-ounce containers for $39.99.
Surprise a pregnant friend or pickle lover with a subscription to PickleBox. For $60 a month, you get a collection of pickled everything, from cucumbers to tomatoes to carrots.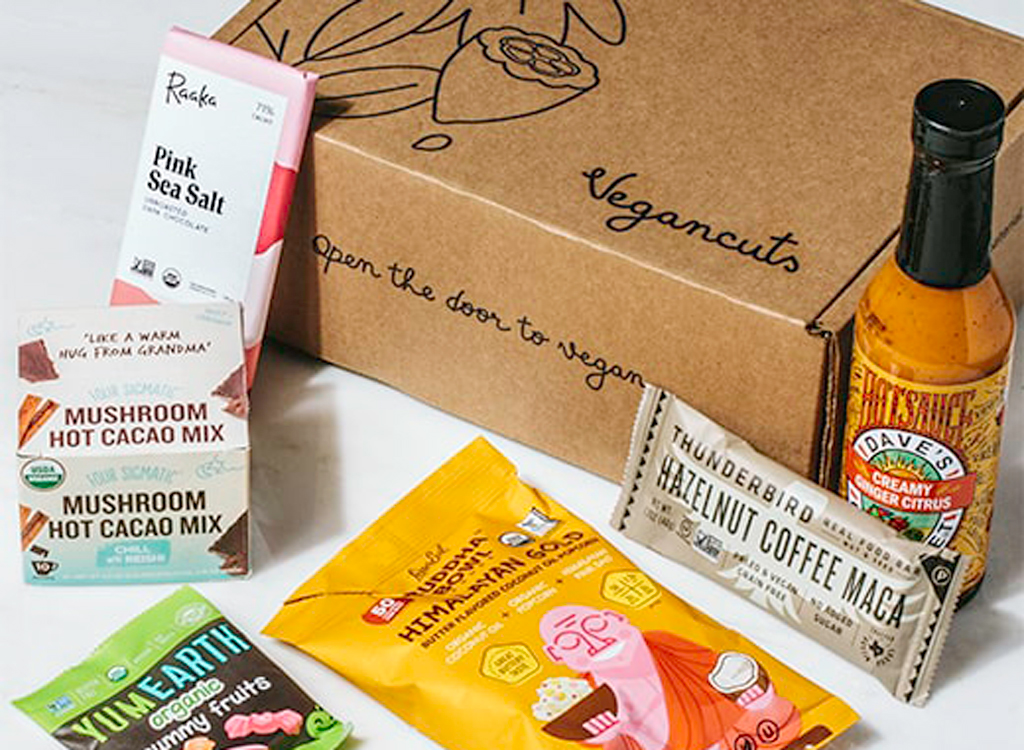 From vegan hot sauce to vegan chocolate, to vegan gummies, the Vegancuts Snack Box is your monthly delivery of the best vegan snacks, meal starters, and drinks on the market. The 10 vegan snacks you get each month are curated to fit a certain theme, like "Clever Classics," to make vegan living easier than ever before for just $24.95 a month.
Olivia Tarantino
Olivia Tarantino is the Managing Editor of Eat This, Not That!, specializing in nutrition, health, and food product coverage.
Read more about Olivia