20 Best Southern Restaurants You Have to Visit
It's time to indulge in the art of down-home cooking, one buttermilk biscuit at a time.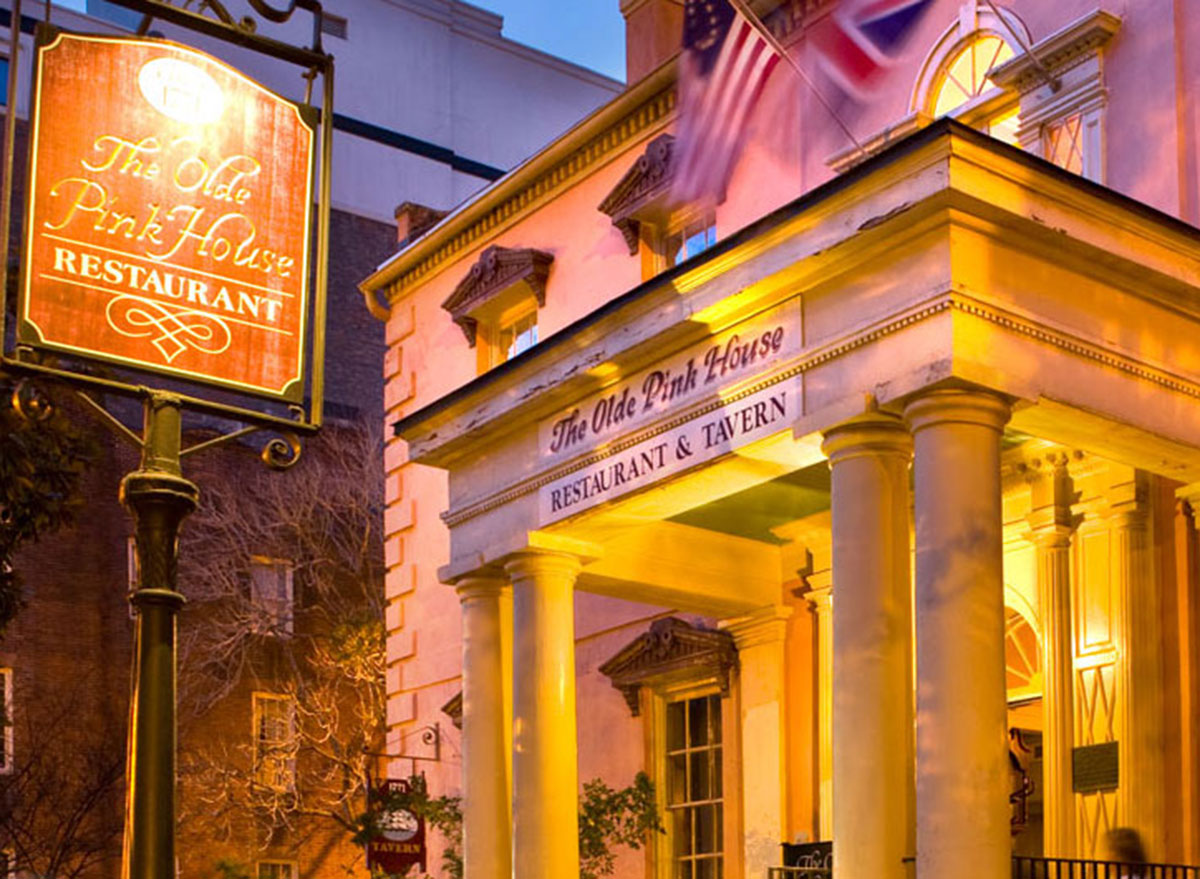 The South has always been all about food. In the lowest part of the U.S., food is used to bring families together, to honor special guests, and to comfort those in need of some uplifting. Over the years, Southerners have honed their culinary craft, mastering the art of down-home cooking, one buttermilk biscuit at a time. So you can bet visiting Southern restaurants is always a treat, but which are the best spots to stop in and dine at?
The South offers so many different types of cuisine, from the salty oysters of the South Carolina coast to the Creole creations of New Orleans. So next time you're traveling around America's Southern region, try these following 20 Southern restaurants, which range from the fancy to the fun, and from the unassuming to the legendary. But they all have one thing in common: They're just too good to miss.
And for more, don't miss these 15 Classic American Desserts That Deserve a Comeback.
Mrs. Wilkes Dining Room (Savannah, Georgia)
When it opened in 1943, Mrs. Wilkes Dining Room served the workmen and women of Savannah. Now run by Mrs. Wilkes' granddaughter, the restaurant's tabletops are constantly crowded with homestyle food passed around by those lucky to get a seat inside. Eager diners line up outside before Mrs. Wilkes even opens at 11 a.m., often wrapping around the block!
The menu is constantly in flux, but it's always distinctly Southern—as is the vibe. The family-style seating will have you sharing hot platters of fried chicken, cornbread dressing, rutabagas, macaroni and cheese, okra gumbo, corn muffins, and biscuits with strangers and friends alike. Even former President Barack Obama stopped here for lunch in 2010.
Squat and Gobble (Bluffton, South Carolina)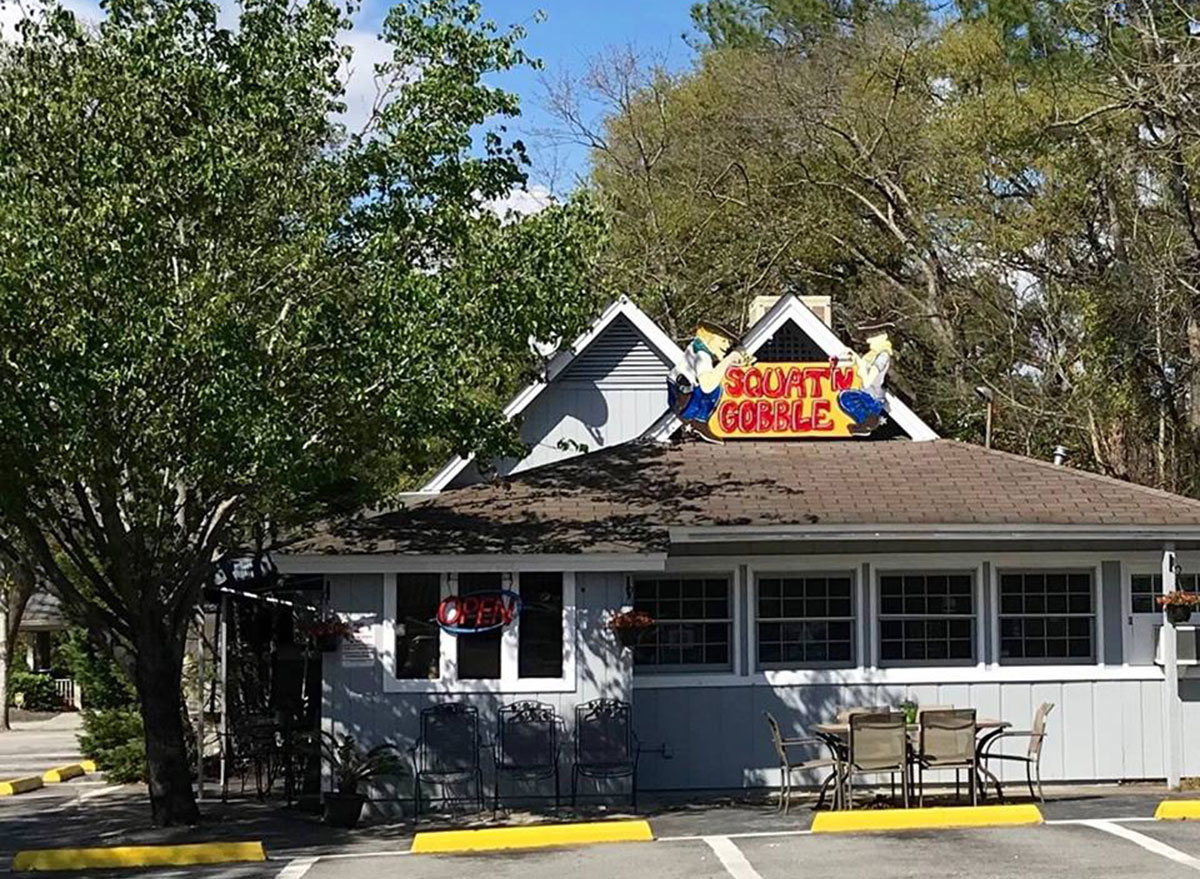 The Squat, as locals call it, is famous for its breakfast: a full-scale smorgasbord of Southern delights. It'll be hard to choose between the Hangover Cure (a substantial bowl of grits, bacon, sausage, home fries, cheese, tomatoes, eggs, and toast) and Grits on a Shingle (an open-faced biscuit topped with grits, sausage patties, and cheddar). You also can't go wrong with The Squat's take on shrimp and grits, a creamy, savory combo that will delight any Southern-loving palate.
Magnolia's (Charleston, South Carolina)
Charleston hosts a bustling culinary scene with innovative restaurants on every corner. But amid all the hubbub, Magnolia's has been a mainstay serving delicious Southern goodness since 1990.
The restaurant has created unique combinations like the Down South Egg Roll, which is stuffed with collard greens, chicken, and tasso ham; and the Boiled Peanut Hummus, topped with okra and corn relish.
Magnolia's menu also includes many selections from Charleston's own waters. The Lowcountry Bouillabaisse should not be missed—shrimp, scallops, mussels, seasonal fish, andouille sausage, potatoes, corn, okra, and bell peppers served in a shellfish potlikker with grilled bread.
Chef & the Farmer (Kinston, North Carolina)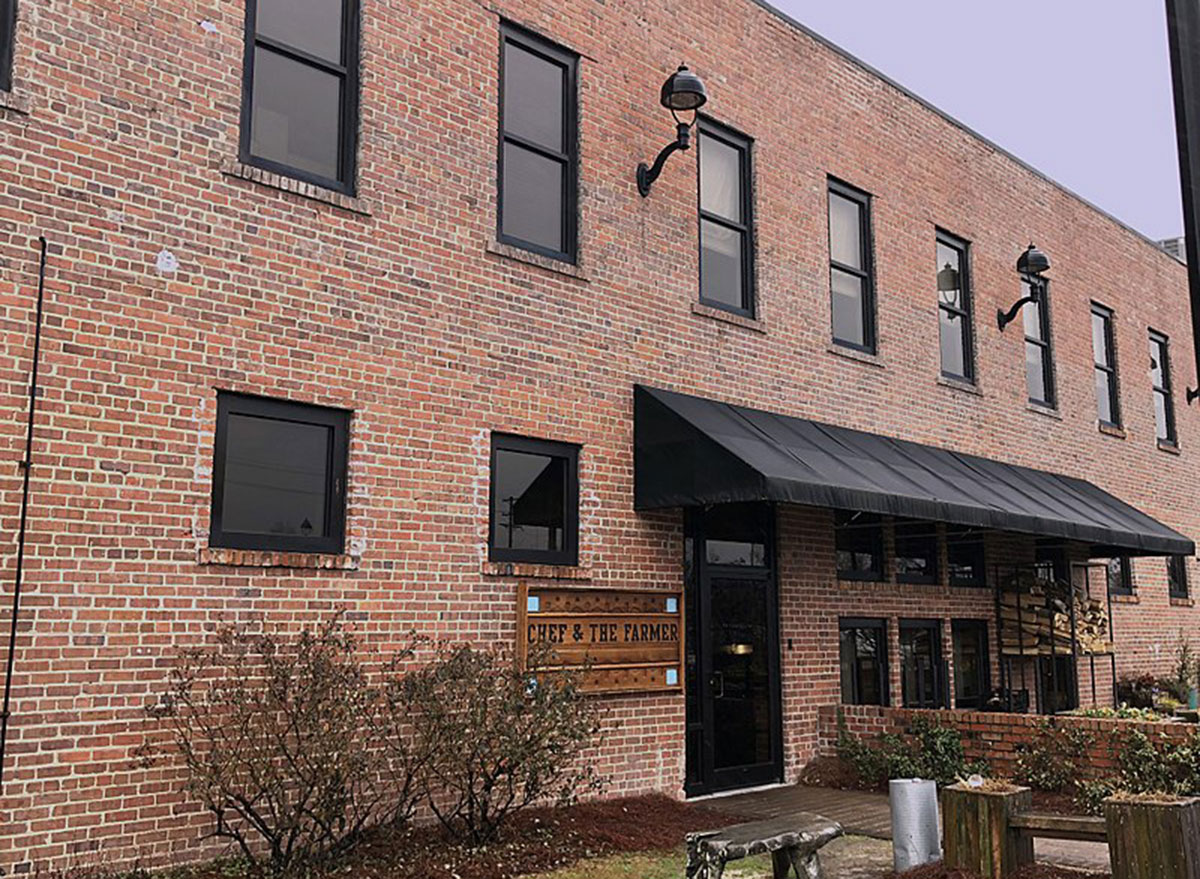 Chef Vivian Howard, host of the Emmy-winning PBS series A Chef's Life, serves up some serious attention to detail in her restaurant in Eastern North Carolina. The menu at Howard's Chef & the Farmer focuses on farm-to-table foods. While you're there, you must try the flash-fried collard greens, simply adorned with sea salt (and simply scrumptious at that).
Georgia Brown's (Alexandria, Virginia)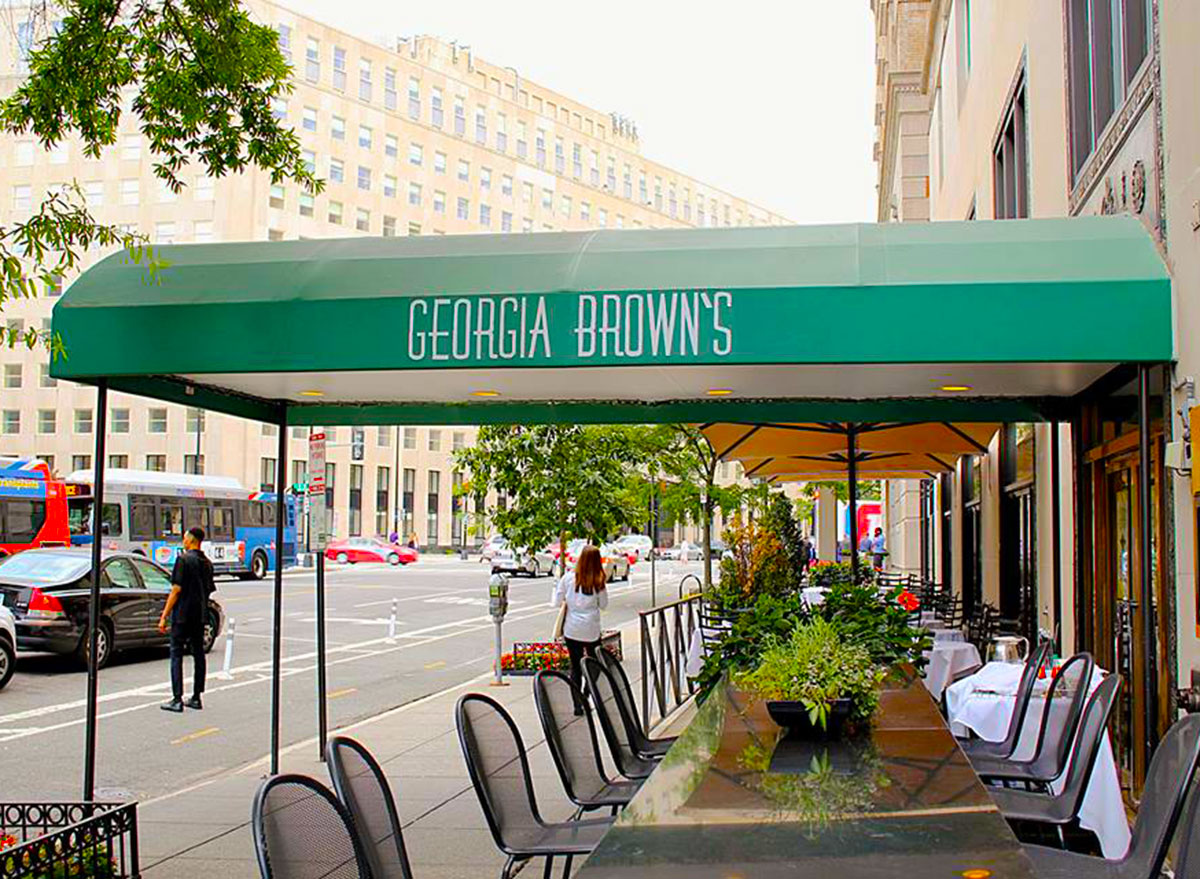 Two blocks from the White House, Georgia Brown's Lowcountry cuisine and live jazz music are loved by tourists and locals alike. The restaurant's Sunday Jazz Brunch is one of the best, with Southern touches even oozing out of the cocktails (like a Georgia Peach Martini or a Lowcountry Bloody Mary topped with a jumbo shrimp).
The bountiful buffet is hearty—full of peel-and-eat shrimp, Virginia ham, and jambalaya. You can also order a la carte, say, if you find yourself tempted by Ma Brown's meatloaf, made from three different meats and served with collards, mashed potatoes, and rich homemade gravy.
Tupelo Honey (Asheville, North Carolina)
Downtown Asheville is a wonderful spot for a stroll, filled with art galleries, shops, and tons of great restaurants. But they don't come any better than Tupelo Honey, with its ideal location on College Street and its made-from-scratch Southern fare, including 24-hour brined fried chicken and fish and chips with corn jalapeño hush puppies.
There are some lighter options, too—like an Appalachian spinach salad with sweet potato puree, fresh blueberries, goat cheese, spiced pecans, and a maple syrup vinaigrette. But where Tupelo Honey truly shines is in its drink menu. Mixologist Tyler Alford combines local products and classic techniques to craft his Southern cocktails, like his Lavender & Honeysuckle Lemondrop, or the five (yes, five) different varieties of mimosas.
Prince's Hot Chicken Shack (Nashville, Tennessee)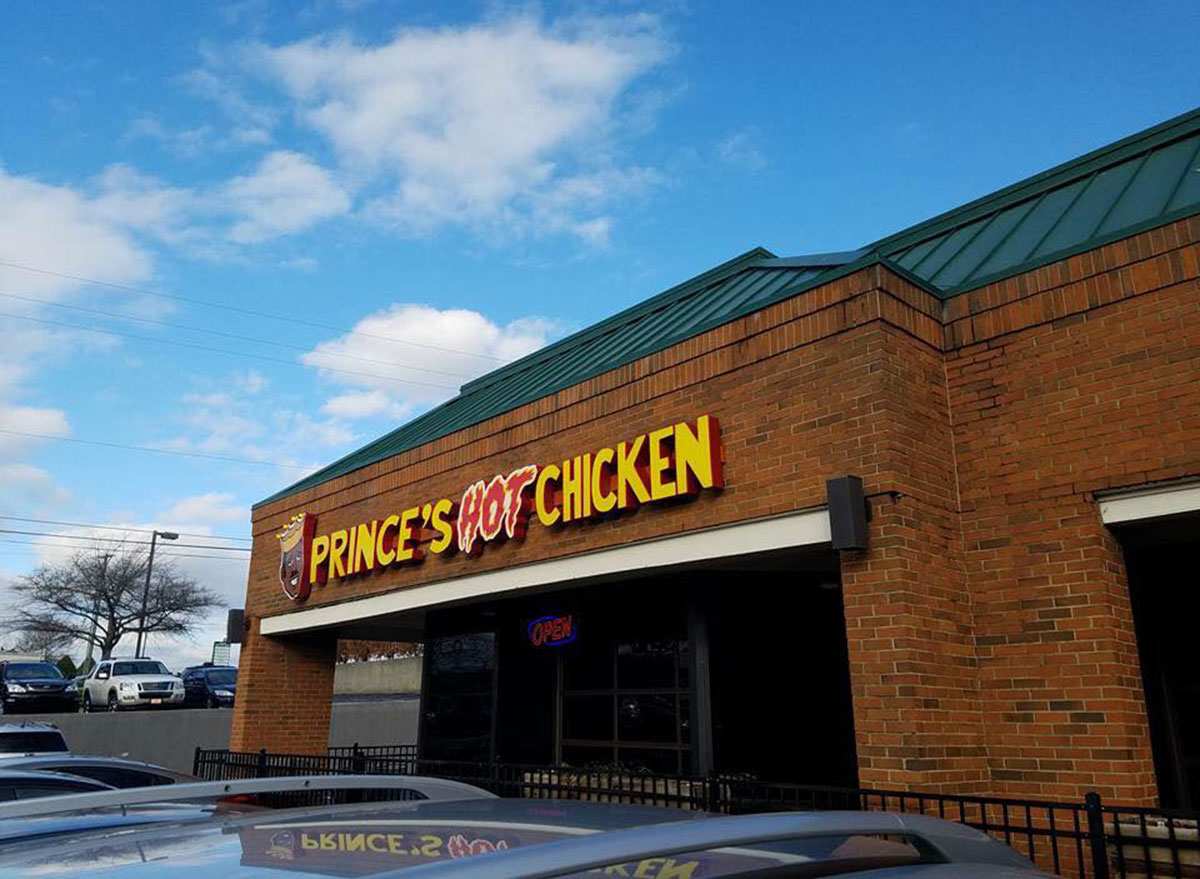 6254a4d1642c605c54bf1cab17d50f1e
A visit to Nashville wouldn't be complete without some hot chicken (i.e. fried chicken coated in often nuclear levels of tangy sauce). As the story goes, notorious womanizer Thornton Prince's jilted lover served him this hot and spicy dish as punishment for his wandering eyes, but the revenge dish turned out to be a hit.
In 1945, Prince opened Prince's Hot Chicken in Nashville, which is still run by his great-niece. The restaurant has a hot sauce for every level of intensity, starting with plain and going all the way up to XXX Hot.
Bourbon Raw (Louisville, Kentucky)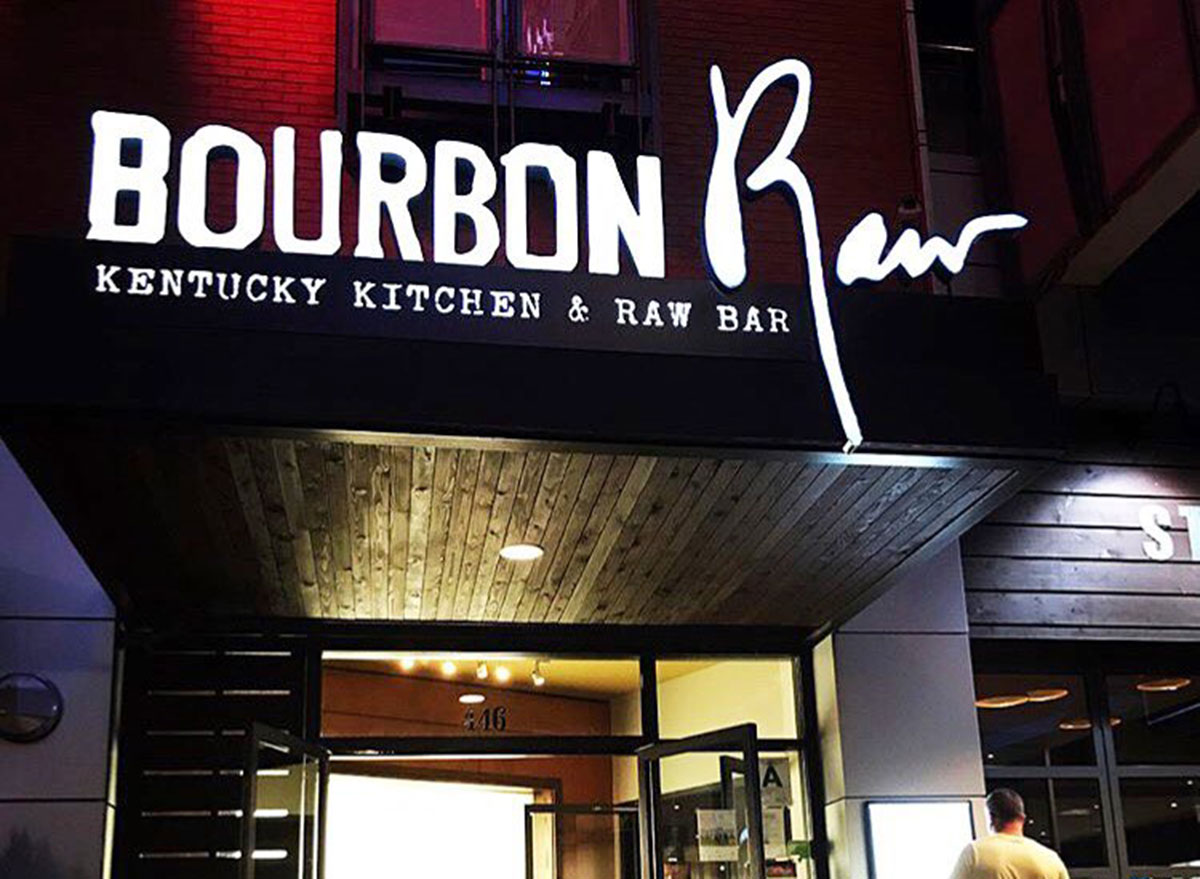 If you are looking to sample Kentucky's famous spirits, Bourbon Raw is the place to do it. The restaurant has more than 100 versions of local, rare, and standard bourbon. You'll want to sample light and spicy Old Grand Dad, formulated with extra rye. Also, Bourbon Raw's syrups are hand-crafted and their juices are pressed in-house for the freshest cocktails.
The restaurant also serves Kentucky's most iconic dish for lunch and dinner, the hot brown sandwich, a sizzling combination of turkey breast, smoked bacon, and tomato over bourbon-dipped Texas toast, all topped with mornay sauce. It's sure to fill you up.
NOTE: Bourbon Raw is temporarily closed.
Central BBQ (Memphis, Tennessee)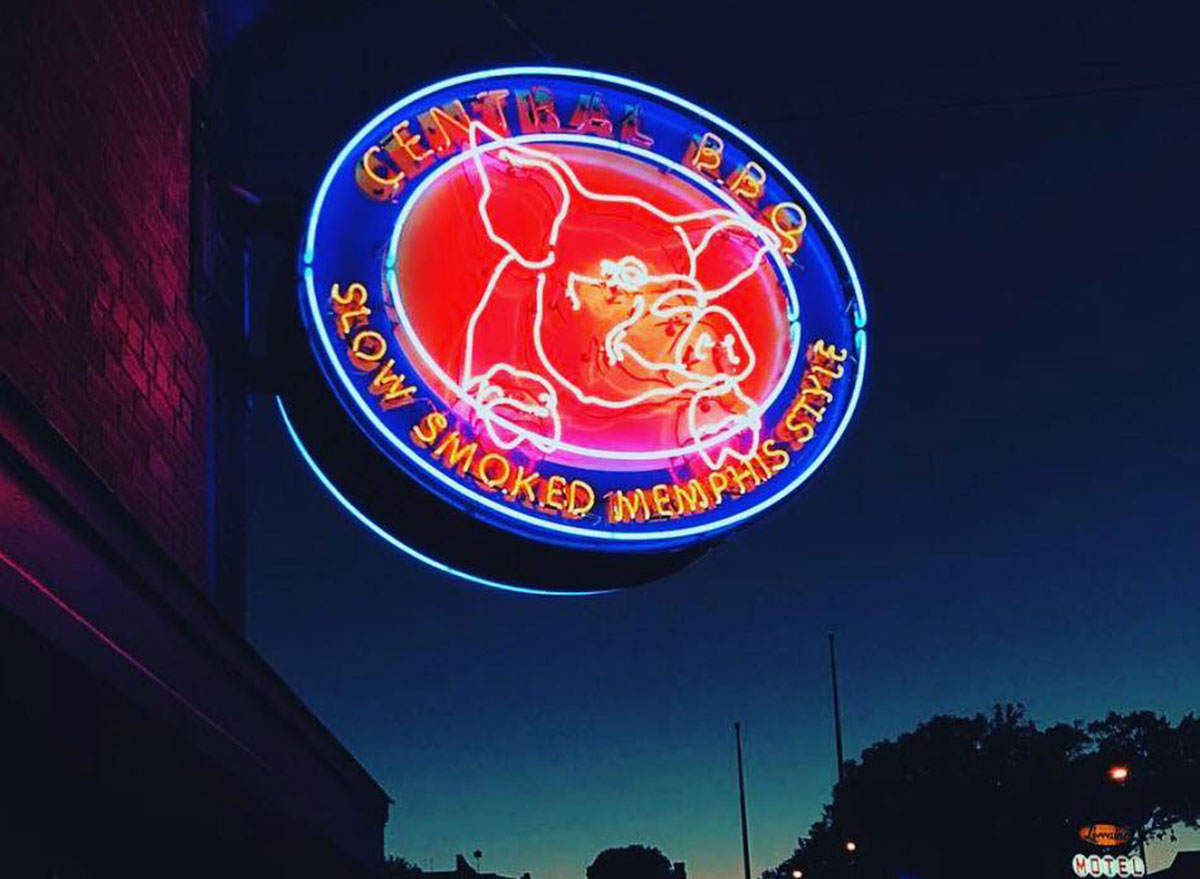 Central BBQ has consistently been praised for serving up some of Memphis's best pit offerings since it joined the city's barbecue scene in 2002. The restaurant's pork is slow smoked with hickory and pecan hardwoods, then dry rubbed with secret ingredients. And as you eat it, it'll fall off the bone, providing a flavor explosion with or without sauce.
Central BBQ has grown to four locations, serving their famous pork via BBQ nachos, ribs, and chopped or pulled in plates and sandwiches. But they also cater to the vegetarian crowd with a grilled portabella mushroom sandwich topped with gouda.
Pittypat's Porch (Atlanta, Georgia)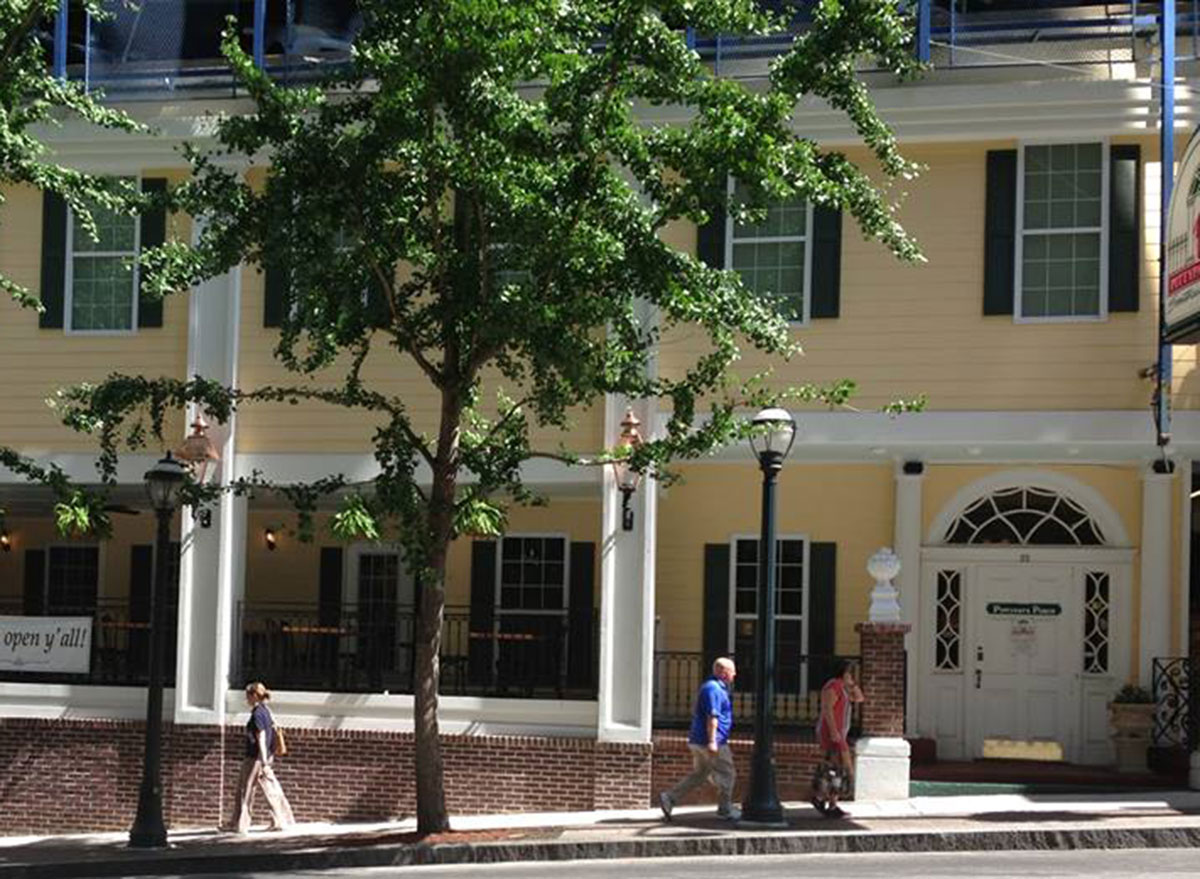 In bustling downtown Atlanta, Pittypat's Porch provides a much-needed slower-paced Southern atmosphere. Whether rocking in the chairs on the restaurant's eponymous porch appreciating the antiques adorning the interior, Pittypat's welcomes you like a long lost relative. When you enter, you'll descend a gracious staircase to the dining room below.
The menu selections, which are printed on a fan, include unique but familiar foods, like black-eyed pea cakes and pork chops with curried peanut sauce. But be sure to save room for dessert. Pittypat's Pie has a chocolate crust with rum and chocolate custard topped with vanilla whipped cream. And the restaurant also offers an authentic Georgia peach cobbler with local Greenwood's Cinnamon Ice Cream to make the flavors pop.
NOTE: Pittypat's Porch is temporarily closed.
Brennan's (New Orleans, Louisiana)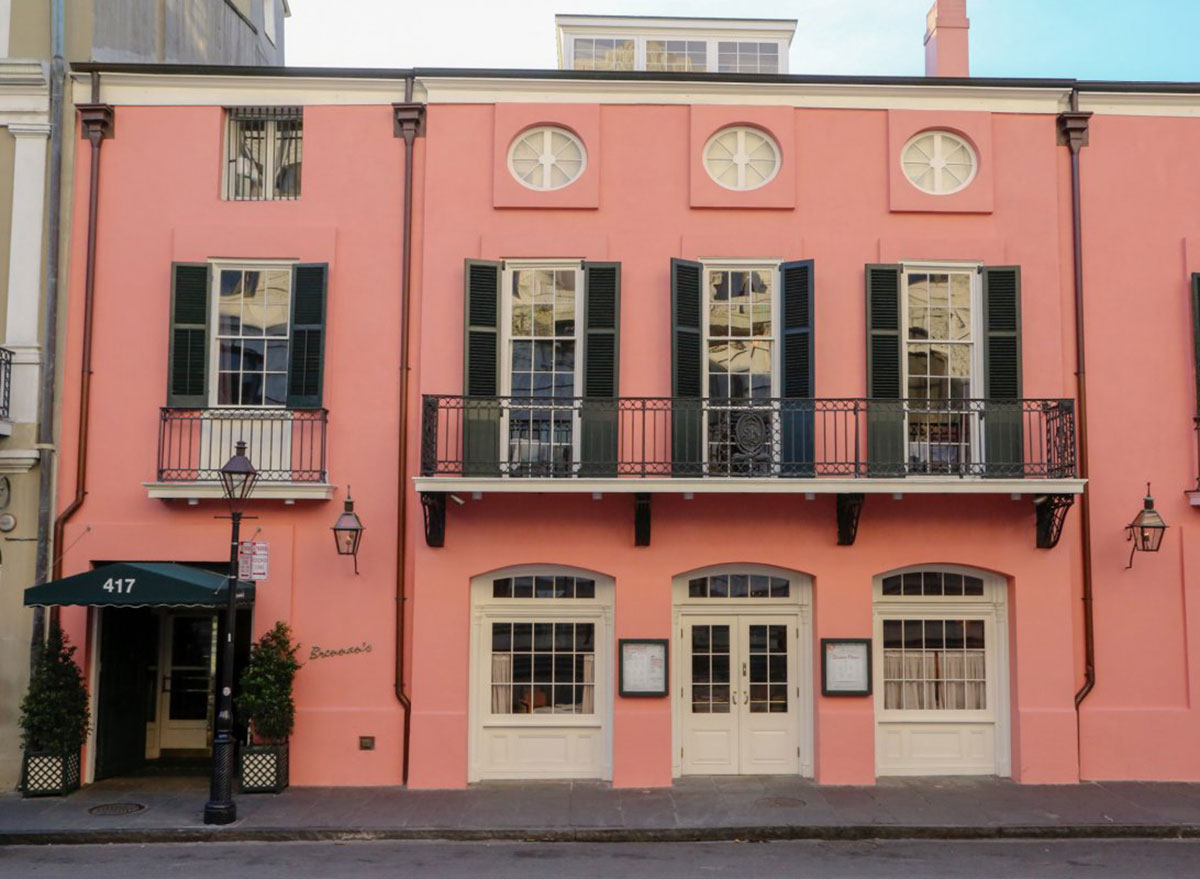 A New Orlean's icon since 1946, Brennan's boasts the Creole dishes that helped define the restaurant scene in the Big Easy. The Louisiana seafood filé gumbo is a flavorful combination of gulf shrimp, oysters, and andouille sausage with just the right touch of spice from the sassafras filé. And Brennan's roasted pheasant is perfectly accompanied by a collard green roll, cumin glazed carrots, cauliflower puree, and berbere-spiced jus.
But a trip to Brennan's wouldn't be complete without some Bananas Foster, which literally originated at the restaurant in the 1950s. At the time, New Orleans was a major port for banana shipments arriving from South and Central America. Owen Brennan, the owner of Brennan's, challenged his chef, Paul Blange, to come up with a new recipe using the bounty of bananas the restaurant had on hand. And that's how Bananas Foster was born.
Cochon Butcher (New Orleans, Louisiana)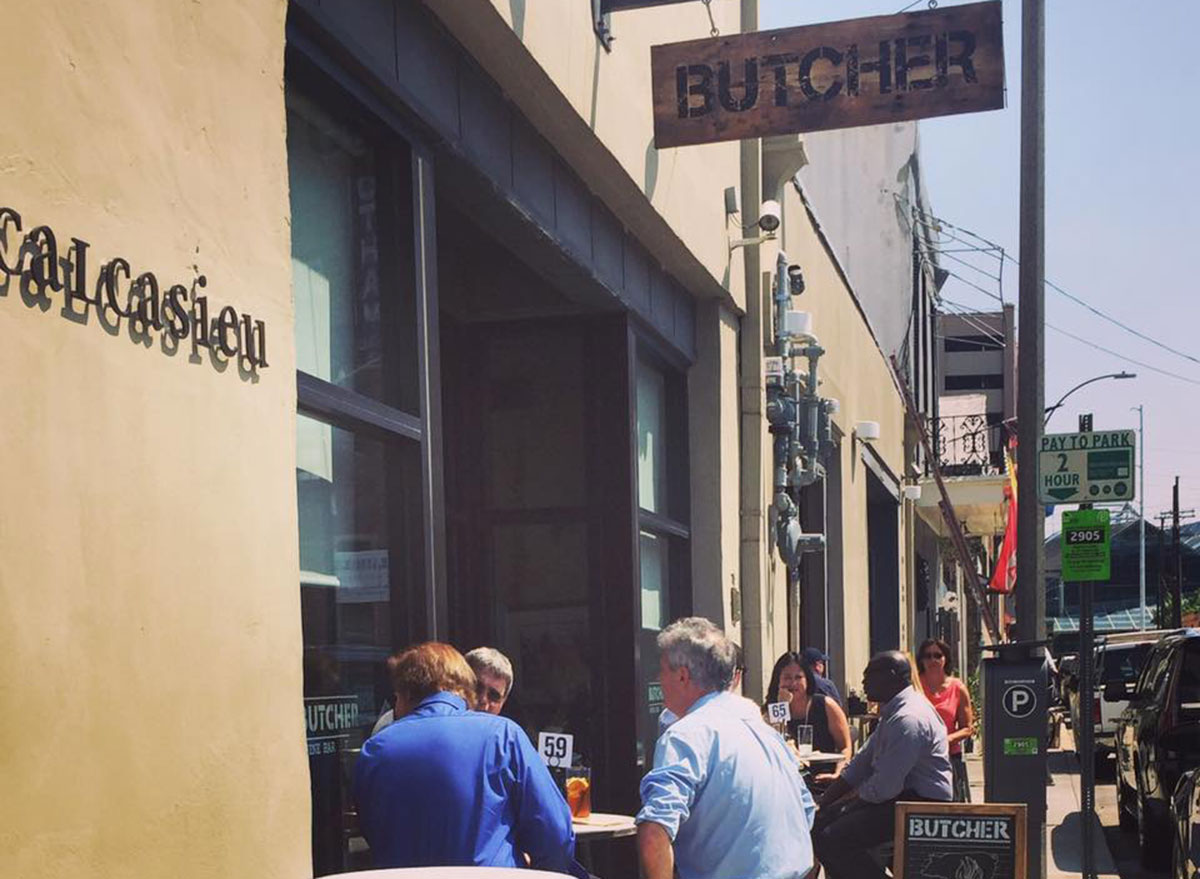 While the city of New Orleans is known for its famed Creole cuisine, you'd be remiss not to check out the Cajun culture that dates back to the Acadian settlers of Southern Louisiana. Crawfish, andouille sausage, and shrimp are staples in these dishes, along with rice and locally sourced vegetables.
And you can try it all at Cochon Butcher, a Cajun-style charcuterie that uses hand-cured meats in their hot boudin and muffuletta. Try the head cheese side with chow-chow and mustard, or (if you're there on a Tuesday) the beer beef dumplings served with tomatoes and lima beans. Finish with the pastry chef's selection of cookies, pies, and cakes, or continue to get your meat on with the bacon pralines.
Weidmann's (Meridian, Mississippi)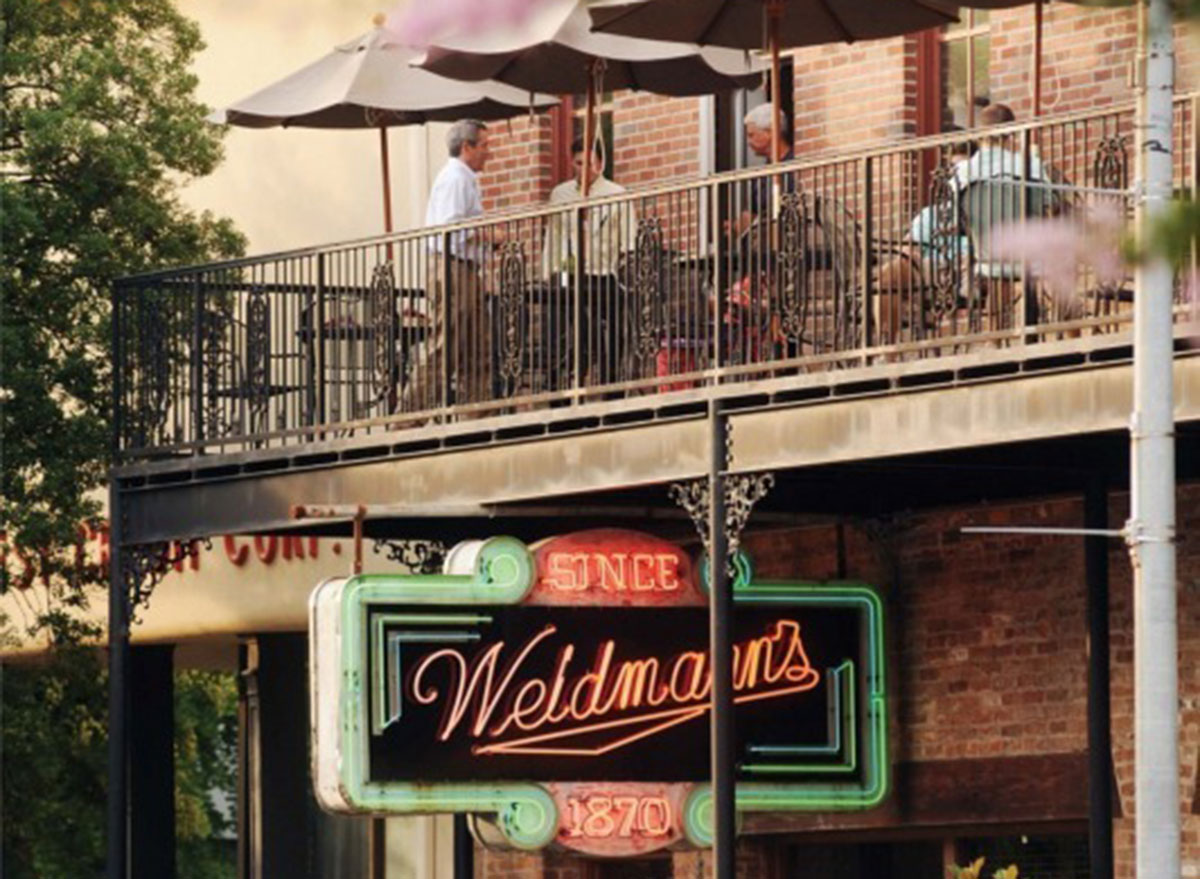 When a restaurant has been open for 150 years, it has to be good. And Weidmann's, which has been serving comfort food since 1870, certainly is.
As an appetizer, each table at the Mississippi restaurant gets their own peanut butter crock, handmade by local artists, with crackers to serve themselves. After that, choose the fried green tomato topped with a fresh crab cake, or the buttery shrimp scampi with toasted French bread. Entrée offerings are elegant but approachable—a prime rib po' boy covered with flash-fried onion rings, or Catfish Belvedere, grilled catfish topped with crabmeat and finished with a light cream sauce and parmesan cheese.
And if you're traveling with little ones, they'll have a blast. Weidmann's has special children's selections from the "treasure chest menu." If children clean their plate, the "treasure chest" will open up and they receive a prize.
Dreamland Bar-B-Que (Tuscaloosa, Alabama)
Dreamland Bar-B-Que is Tuscaloosa's can't-miss spot for ribs. In the business since 1958, Dreamland now has 10 locations in Florida, Alabama, and Georgia, including a spot inside University of Georgia's Sanford Stadium.
Dreamland's hickory grilled slab of ribs are served with plain white bread to help soak up the secret BBQ sauce, and your meal wouldn't be complete without some delicious, homemade banana pudding. Dreamland definitely lives up to its motto: "Ain't nothin' like them nowhere."
The Olde Pink House (Savannah, Georgia)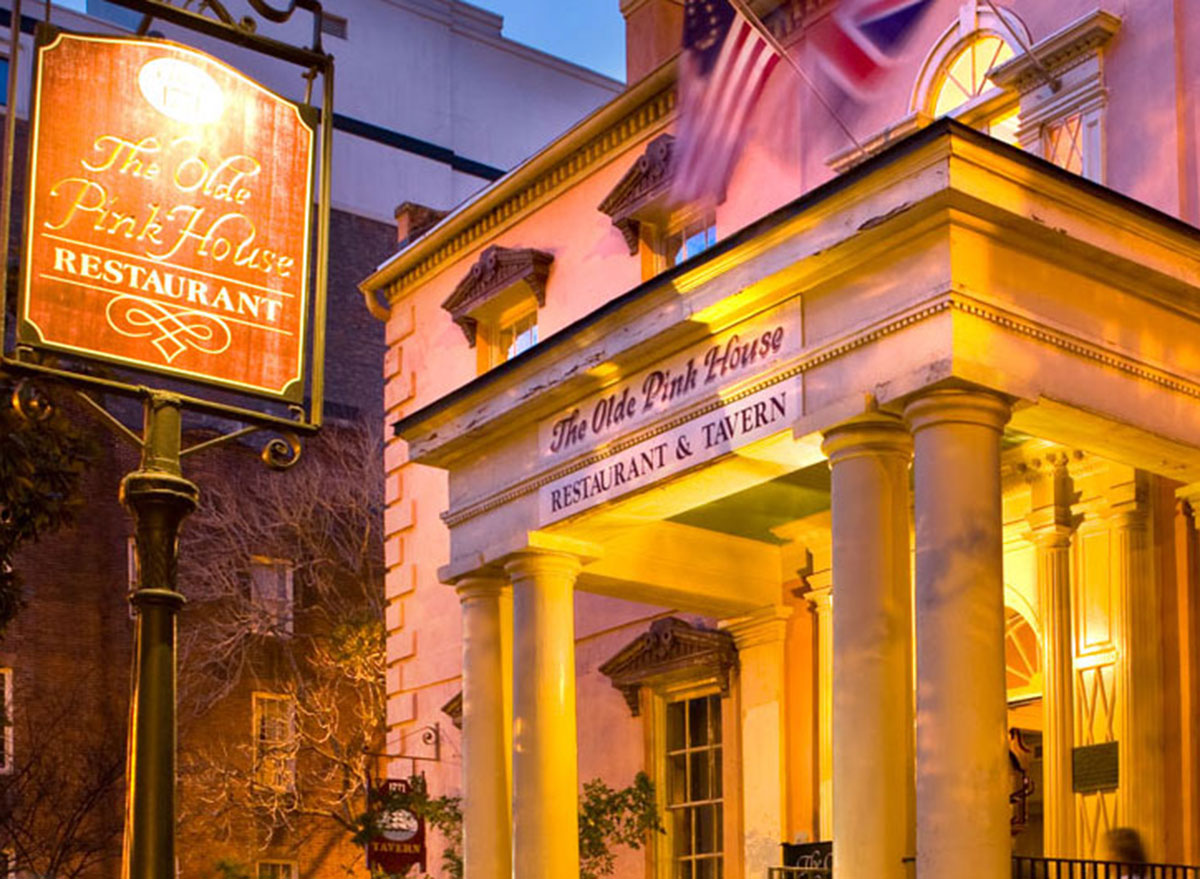 A long-time standard for tourists and locals alike, The Olde Pink House is situated in an 18th-century mansion of the color in its name. The interior is dripping with ornate crystal chandeliers and elegant antiques, as well as a few ghosts that reportedly pay diners a visit every now and then.
Before you get spooked, start with delicate Lowcountry She Crab soup, a cheese plate with a Savannah Bee Company honeycomb, or Southern sushi (smoked shrimp and grits rolled in coconut-crusted nori). One of their best main dishes is the crispy flounder with an apricot-shallot glaze.
Franklin Barbecue (Austin, Texas)
Another state responsible for barbecue innovation is Texas—and it has its own style. And in Austin, the embodiment of it is Franklin Barbecue, the winner of Bon Appetit's Best Barbecue Joint in America.
Barbecue lovers line up daily for Chef Aaron Franklin's melt-in-your-mouth brisket. The only sides are potato salad, slaw, and pinto beans, while sweet treats like lemon chess pie and pecan pie are the perfect way to end your meal.
Yardbird Southern Table & Bar (Miami, Florida)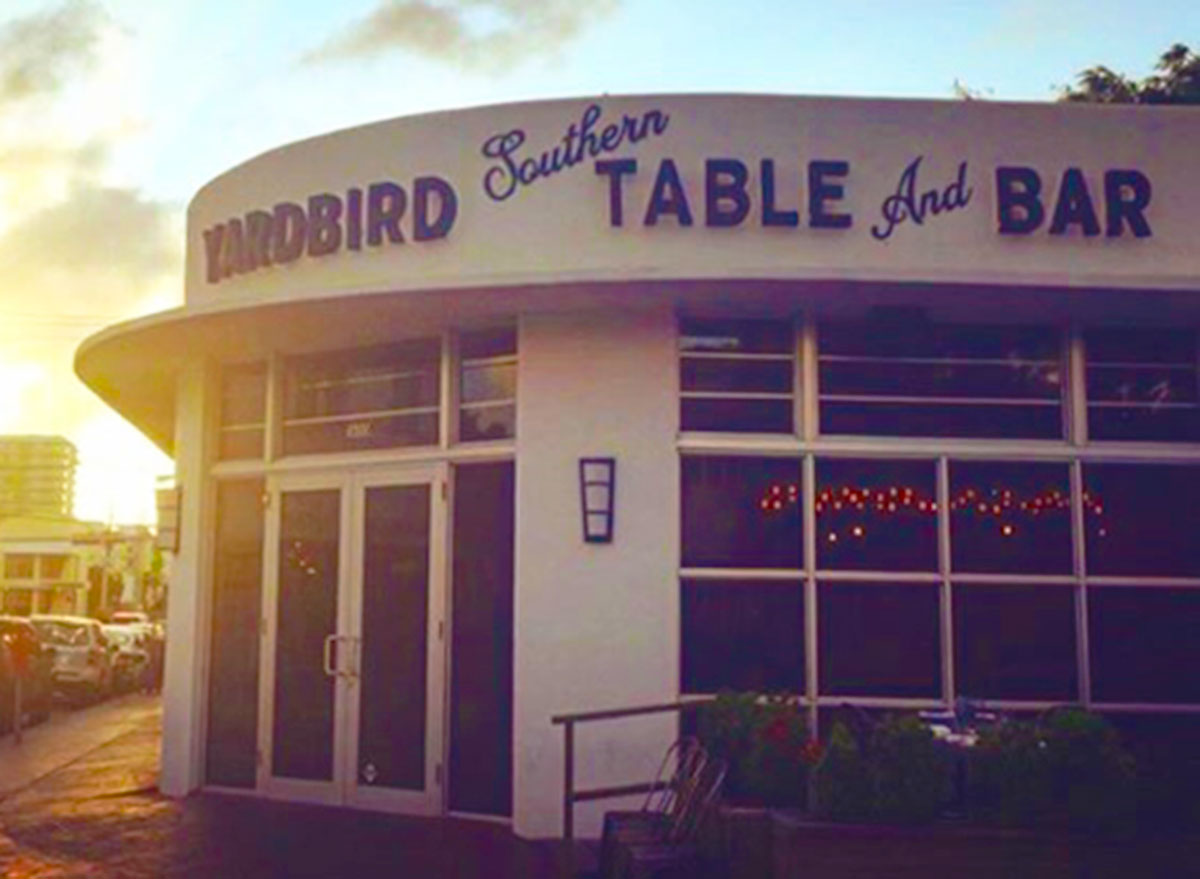 Despite being a mecca for all things Cuban, Miami also boasts Yardbird, one of the best Southern restaurants in the Sunshine State. This restaurant doesn't limit itself to a single type of Southern cuisine—it's the best of all Southern fare.
The menu puts a gourmet spin on favorites. Sweet corn hush puppies are served with Creole remoulade; chicken and cheddar cheese waffles come with chilled spiced watermelon; deviled eggs are accompanied by smoked trout roe; and then, of course, comes the Nutella-filled beignets. Think of it as a tour of all things Southern, in one perfect little spot.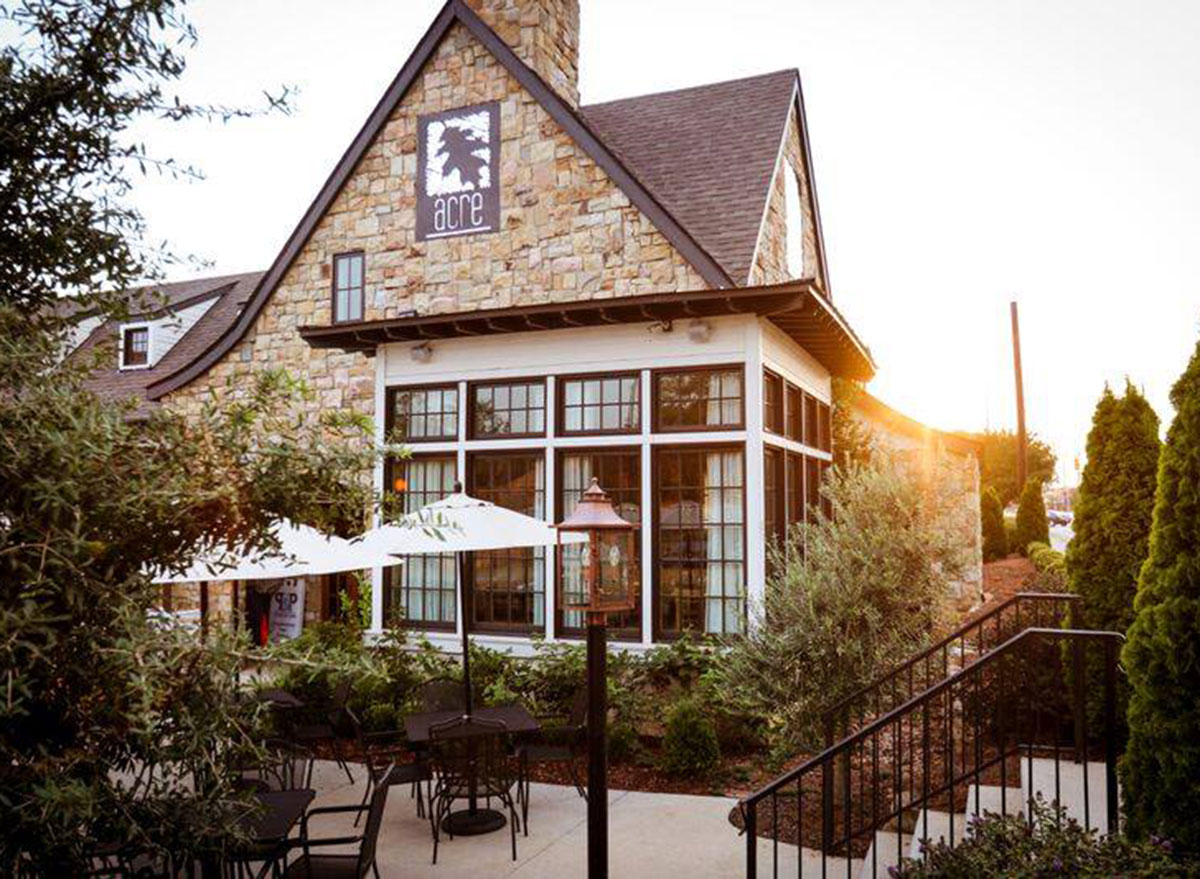 Acre uses fresh vegetables and herbs from the land surrounding the restaurant in all of its food. Their approach to sustainability not only makes the restaurant unique, but it also adds value to their already incredible menu.
And just reading the offerings at Acre is bound to make you hungry. Baked sweet potatoes smothered with white cheddar gravy, duck breast served with goat cheese risotto, and a fresh brisket burger ground by hand and topped with bacon and caramelized onion jam.
Ida Claire (Dallas, Texas)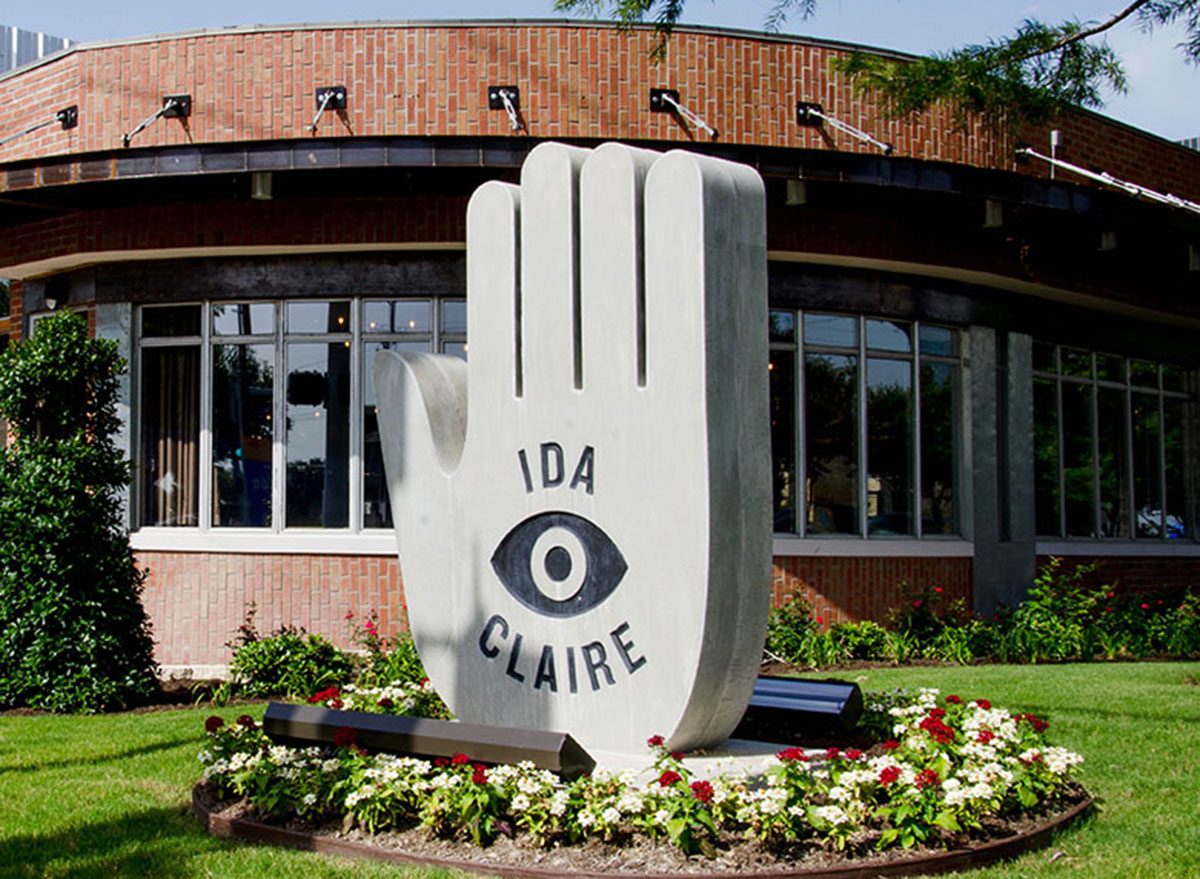 Ida Claire is more than just a clever name. This slow-paced restaurant is a relaxing break from the hustle of the big city. Believing in building community and food prepared with love, the restaurant hosts a vinyl hour every weekday, playing their favorite records or ones brought by guests.
For breakfast, nosh on a pork belly biscuit, an open-faced buttermilk delight with braised pork belly, black pepper aioli, spinach, tomatoes, egg, and Tabasco hollandaise. And the sides at lunch and dinner are hearty enough to be a meal all their own, like the pimiento and pig mac and cheese, or the corn and lardon succotash.
But at Ida Claire, dessert is the real star. The restaurant's own Vice Cake—a stout cake with a tobacco-infused simple syrup and coffee buttercream, layered with ganache and candied bacon—is a must-try.
Circa 1886 (Charleston, South Carolina)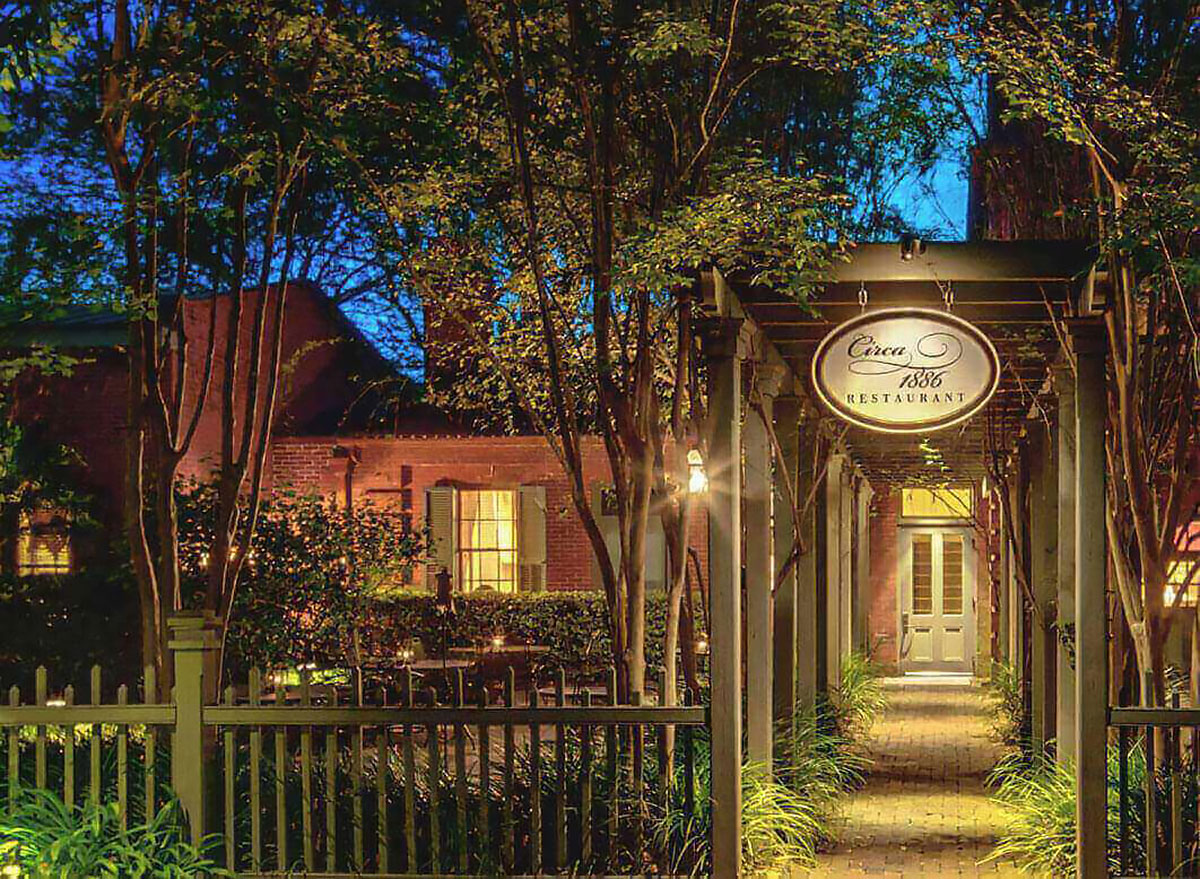 Nestled into the carriage house of the Wentworth Mansion in downtown Charleston, Circa 1886 provides the perfect setting for a romantic dinner or special occasion meal.
With its elegant atmosphere and a menu heavy on game that reflects the region's hunting history, guests of Circa are in for a treat. The menu changes seasonally, but some recent standouts have been the Charleston hot quail appetizer, served with Carolina Gold rice grits and sweet-n-sour pears. And for an entrée, there was the antelope loin with lavender polenta, Brussels sprouts, baby beets, and sun-dried blueberry bordelaise. Dessert, of course, has a Southern flair. Recent favorites have been the sweet potato creme brûlée and the apple walnut cake with local honey ice cream.