51 Best Farm-to-Table Restaurants in America
Farm-to-table dining is a nationwide phenomenon, but its roots date back to our ancestry.
Prior to World War II, food was harvested, hunted, fished, or gathered from nature's bounty. It wasn't frozen and shipped from another country or genetically modified and sprayed with harmful chemicals. We understood that nature alone could sustain us.
But then something changed. Microwaves replaced ovens, fast food chains replaced "mom and pop" restaurants, factory farms replaced local farms, and dining no longer meant sitting down after a long day and spending intimate time with your family or community.
Unfortunately, we live in a world where you accumulate toxins nearly every time you bite into a meal or sip from a glass. Not only are these toxins harmful to your health, but eating them is easily one of the most common habits that can make you sick and fat. Thankfully, farm-to-table restaurants have answered our call for help and they're one of the biggest food trends in years. With that in mind, we curated some of our favorite farm-to-fork restaurants, with a don't-miss spot from every state. Each one strives to bring our history to the modern world through the use of local and organic ingredients, and community. Click through to see which one is near you—and find out what makes them some of the hottest restaurants in America!
Spring House
Alexander City
Food is simple and honest at Alabama's Spring House. From salad, wings and stew to tuna and pork chops, Chef McDaniel takes a fresh and seasonal spin on traditional Southern food. Sit back and enjoy the breathtaking view of the stables, pastures, and forests overlooking Lake Martin. We promise you won't forget a single, scenic bite.
Orso
Anchorage
Never traveled to Alaska? Orso just might give you a reason to. Unlike many of the inland states, Alaska's garden is the Pacific ocean—which is why Orso's seafood selection is one of a kind. Whether you fancy salmon, halibut, or cod, you can take comfort in knowing that your dinner was not pumped with harmful chemicals and dyes, and it's bursting with nutrients. In fact, wild Alaskan salmon is an omega-3 goldmine; just 3 ounces provide 1,253 mg of the stuff and just 114 mg of omega-6s.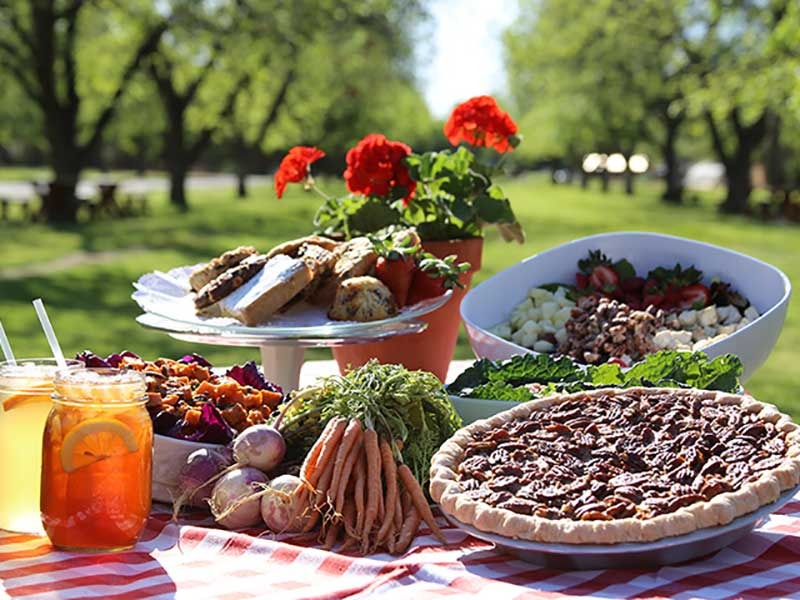 Quiessence Restaurant
Phoenix
Quiessence is a wino and health foodie oasis. The Farm at South Mountain hosts a rustic menu of local produce, meat, and wine, along with a vast assortment of cheeses, artisan breads, and handcrafted pasta. If your waistband is expanding at just the thought of such an exquisite menu, you'll be happy to know a study published in the Journal of Biological Chemistry revealed that a compound found in red wine can actually block the growth of fat cells. Yes, there are sometimes some surprising health benefits of alcohol!
Four Corners Kitchen
Fayetteville
Open for just shy of a year, Four Corners Kitchen aims "to bring handmade food with top quality ingredients and flavor to the community while creating a warm and comfortable atmosphere for everyone to enjoy." And ask your waiter where any of the superfoods on the menu come from, and you'll get a straight-forward answer. No sketchy places of origin here!
Spruce
San Francisco
Every community has a place of gathering—-one that often involves food. For Presidio Heights in San Francisco, that place is Spruce. Although they do not adhere to a completely farm-to-fork menu, a whopping 80 percent of the restaurant's produce comes from an SMIP ranch, which produces crops exclusively for a family of restaurants (Spruce being one of them). So, if the inviting atmosphere was not enough, the close relationship Spruce has established with ranchers and farmers ensures that your meal is made with the best possible ingredients.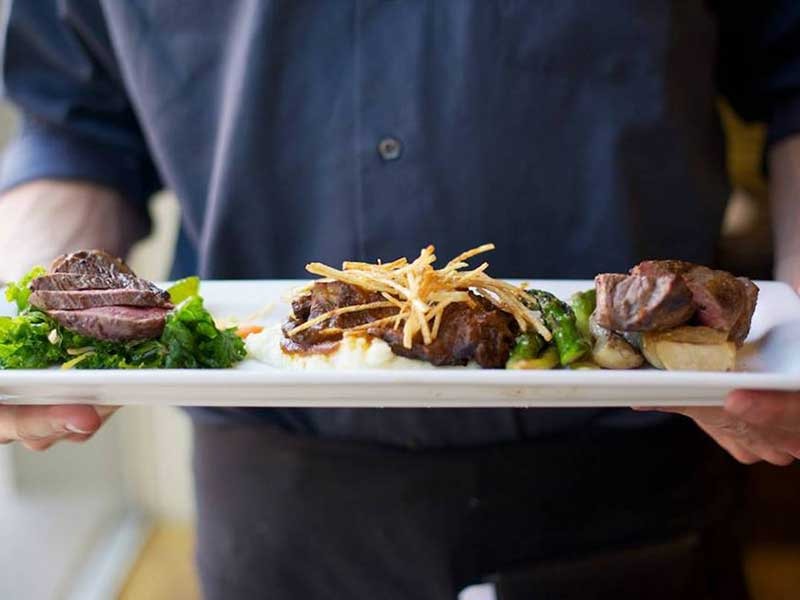 Salt the Bistro
Boulder
Salt might be a dirty word right now, but when we saw the menu for Salt the Bistro, we fell in love. From grass-fed beef burgers (which are naturally leaner) and beet salad to wild Alaskan salmon and organic blue corn tacos, there's a little bit of something for everyone. Not to mention Salt's kitchen is 99 percent GMO-free.
The Golden Lamb Buttery
Brooklyn
If you're looking for a memorable dining experience, look no further. The Golden Lamb Buttery was created in 1963 and is currently run by the original owner's granddaughter. Guests are invited to treat themselves to an evening drink in front of the pond or on a hayride around the property, and then to sit back and enjoy a freshly prepared course "until the candles burn down." This is far from your typical meal out.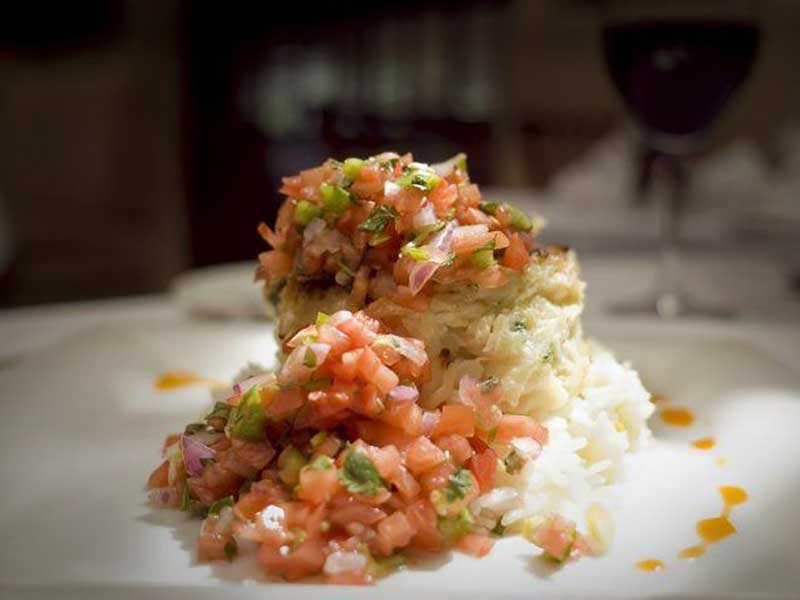 Back Burner
Hockessin
When the Back Burner opened in 1980, it only served lunch two days a week. Two locations and thirty years later, Back Burner serves up a lot more than that. Their menu offers a unique spin on American cuisine, including entrees such as Pumpkin Mushroom Soup and Seared Natural Lancaster Duck Breast. Fun fact: In 1990, the Back Burner was the first restaurant in Delaware to become smoke-free. Love the idea of Pumpkin Mushroom Soup, but live a plane ride from Delaware? Check out these 20 Healthy Pumpkin Recipes for Weight Loss!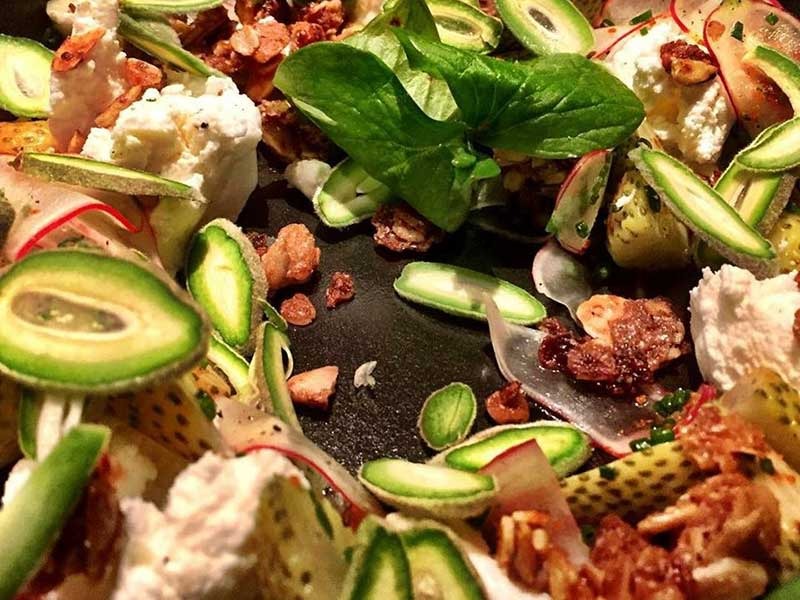 Blue Duck Tavern
D.C.
Blue Duck Tavern's inviting rustic ambiance and open kitchen make it a forefront in modern dining. The origin of all meats, seafood and produce can be found on the menu listed beside the entree they're found in. Including lean proteins like the tavern's Elysian Fields Rack of Lamb is a part of a balanced diet and helps you achieve your body goals. However, they're not the only slimming sources of protein. Check out The 20 Best Proteins For a Flat Belly.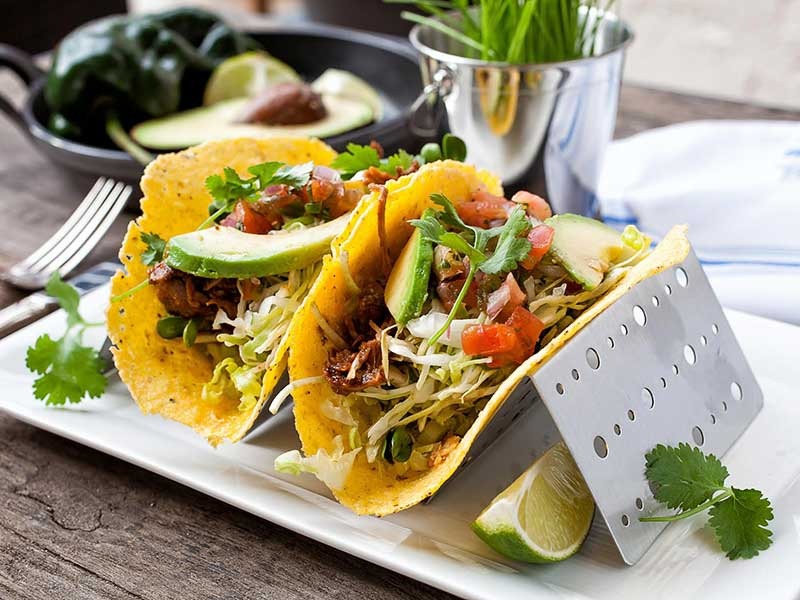 Farmer's Table
Boca Raton
Aside from supporting local farms and using chemical, hormone, pesticide and antibiotic-free protein, the Farmer's Table earned a spot on this list because they go the extra mile to ensure their you're eating "the best our planet has to offer." They never cook with cream or butter, deep fry or microwave, and they use two-thirds less salt than other restaurants! According to two studies conducted by Deakin University in Australia, consuming too much sodium can lead to fatty foods cravings and binges, which can definitely cause weight gain.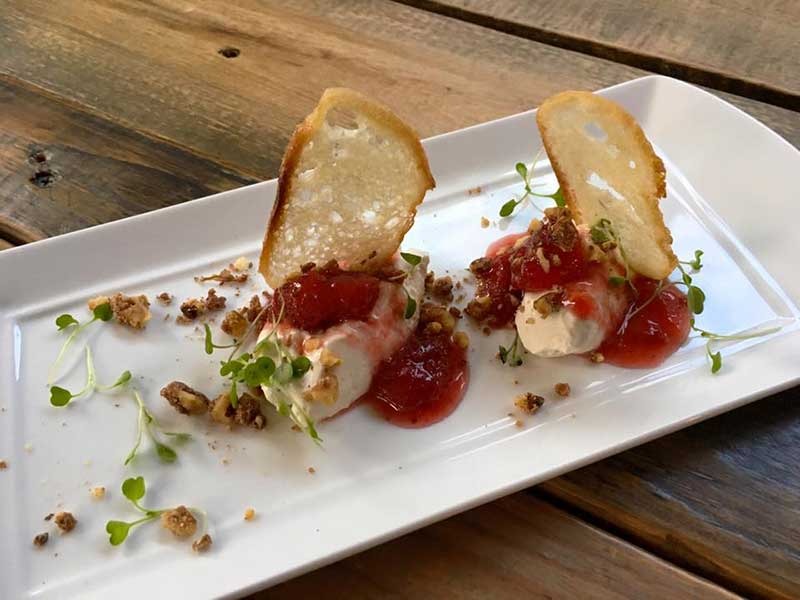 6254a4d1642c605c54bf1cab17d50f1e
Buttermilk Kitchen
Atlanta
We love chef Suzanne Vizethann philosophy of never letting anything go to waste, which inspired the first part of the kitchen's name—"buttermilk," or the liquid remaining after butter is churned. At BK, you'll find a menu made in-house, from scratch with local, sustainable ingredients. The restaurant's website offers a list of the vendors Vizethann works with so you know exactly where the food on your plate comes from.
The Mill House Maui
Waikapu
While the concept of farm-to-table dining is buzzing all over America, "malama aina" or "caring for the land" has been a Hawaiian belief for generations. For this reason, you will find that most dining experiences on the island support this nutritional dining "phenomenon." The Mill House of Maui is particularly exceptional, offering you the opportunity to explore the Maui Tropical Plantation ground beneath the stars. Whether you are looking for a romantic evening with your partner or a culturally unique family dinner, you'll get the opportunity to watch each of the seven wholesome courses be prepared before your eyes. Planning a vacation to the tropical oasis? Get ready with these 20 weight loss secrets from Insanity Trainer Shaun T.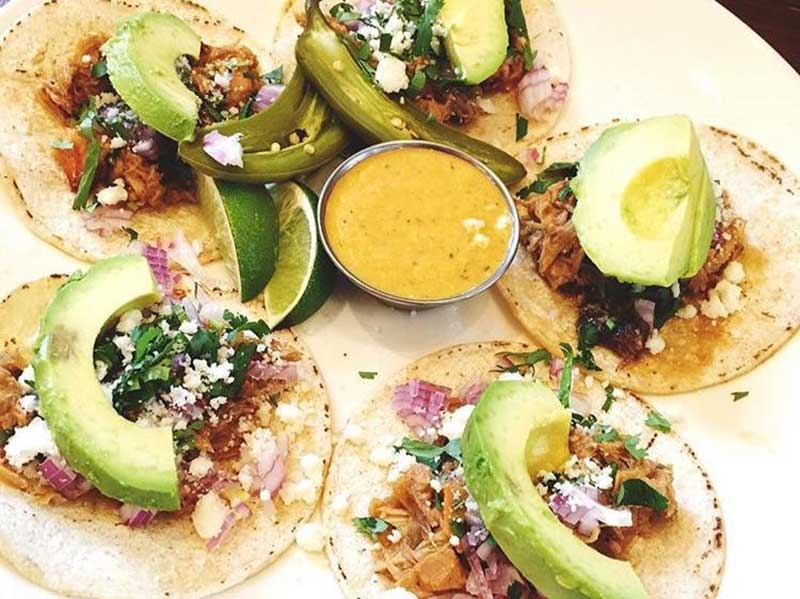 Fork
Boise
Like every other contender on this list, the owners of Fork—Cameron and Amanda Lumsden—made a commitment to source their key ingredients from neighboring farmers, ranchers, bakers, brewers, cheese makers, etc. However, Cameron and Amanda made an actual "Loyal to Local" pledge. From bread pudding and cobbler to halibut and regional wines, the menu is truly "surprising as it is familiar." Plus, it offers wide array of gluten-free options for those who cannot break down the storage proteins found in grains.
Prasino
La Grange
From the food to the kitchen facilities, everything at Prasino is green—and it's only fitting considering Prasino means "green" in Greek. Looking to stop belly bloat? Order the Mediterranean salad with chicken.
Joseph Decuis
Roanoke
When we look at the traditions of our ancestors, they, like Joseph Decuis, ate food that traveled from farms, bodies of water, and forests to tables. Meals were consumed with good company over several hours. Many generations later, Joseph Decuis' restaurant honors this tradition. Take a break from the fast-paced modern world, sink your fork into real food and reconnect with your heritage.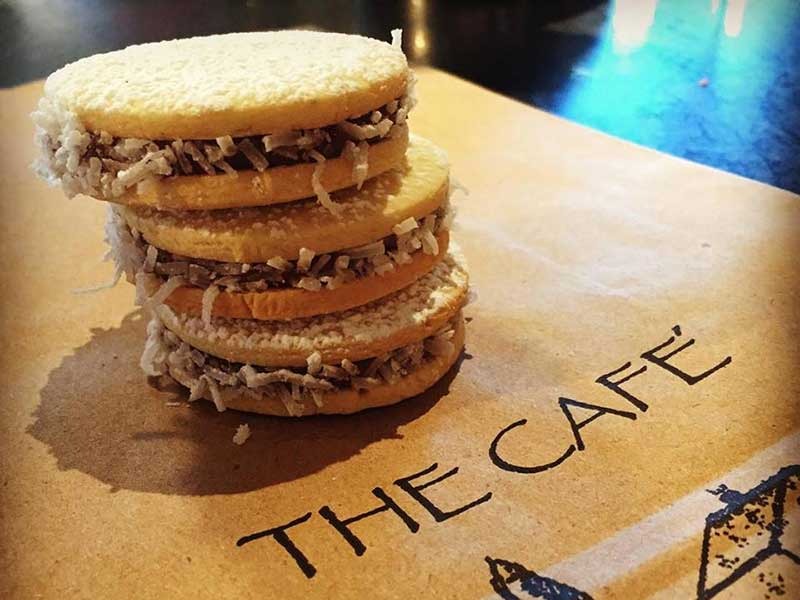 The Cafe
Ames
If you're on of those people who always orders the most unique thing on the menu, The Cafe's inviting plates range from basic to exotic. But it you want something you've never had before, order the Sloppy RAJ. We doubt you've been served curried cauliflower, pea, and potato, onion, green pepper, cilantro, and sweet and spicy ketchup sandwiched between a poppy seed bun. You won't find this one at Chipotle.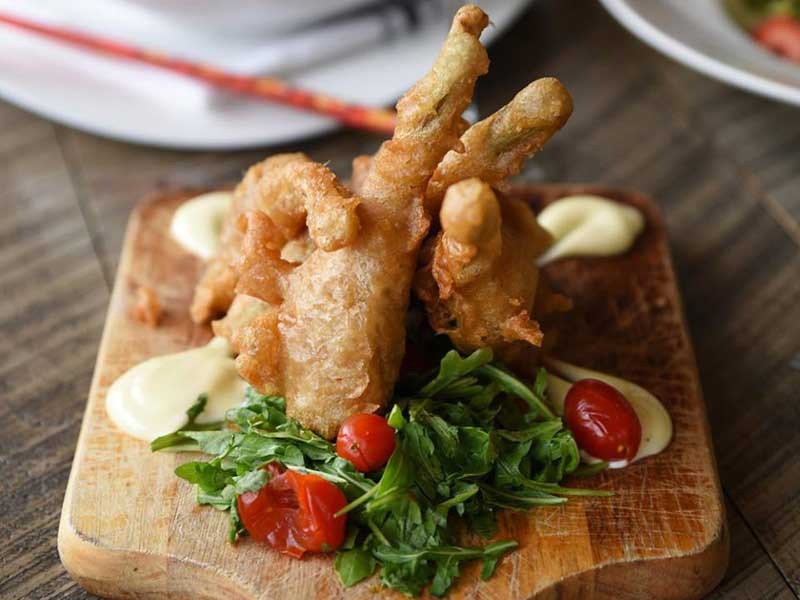 Urban Table
Prairie Village
These beer-battered artichokes with truffle aioli and pickled tomato have our mouths watering and we can't even smell the divine creation. Pair it with a tall glass of Farmhouse Ale on tap. From everyday eats and happy hour to date night, Urban Table's got you covered.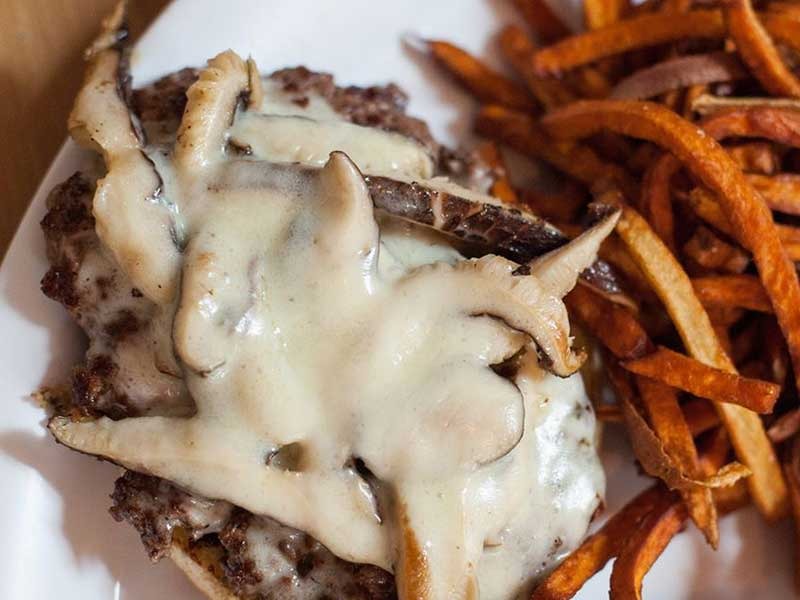 Red River RockHouse
Campton
Recognized in 2014 by the Appalachian Regional Council as being one of the top farm-to-table cafes in the Appalachia regions, Red River Rockhouse is the creme de la creme of local eats in Kentucky. Stop in for breakfast and order the breakfast tacos stuffed with farm fresh eggs, onions, kale and avocado. The building fixtures are made of recycled and reused materials, from the trim to the tables and counters.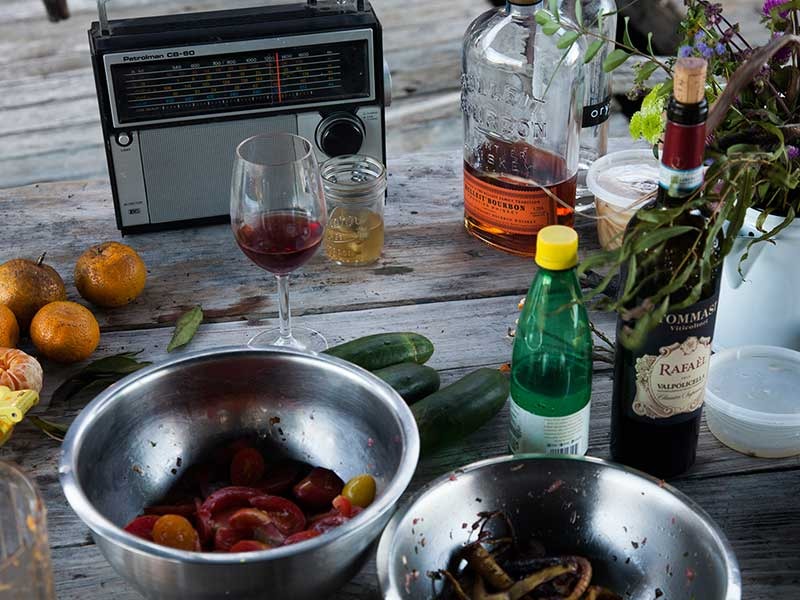 Mosquito Supper Club
New Orleans
Easily one of our favorite farm-to-table spots, the Mosquito Supper Club offers an amazing opportunity to spend the day with Chef Melissa on the Mosquito Supper Club's houseboat. Cook a cajun meal from scratch with local ingredients and sit down enjoy it family style afterward, take time to fish, kayak, or bird watch, and bring your dancing shoes. This is truly a remarkable experience.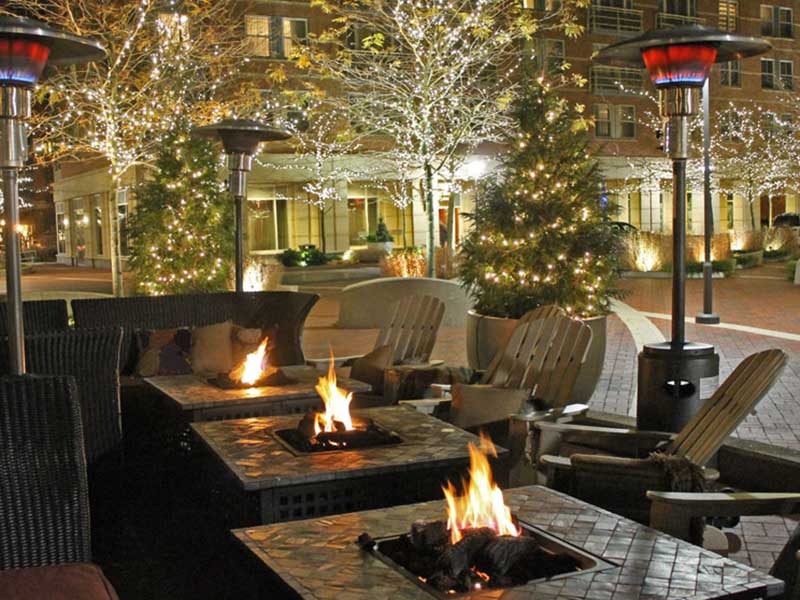 Aragosta
Sedgwick
When in Maine, order the lobster. When at Aragosta, order the lobster ravioli—the chef's signature dish. About half the catch of cold water lobster in North America comes from Maine. And at just 65 calories per 3 oz serving and 14 grams of satiating protein, the fish fits flawlessly with into any weight loss
plan. We can't comment on the ravioli, but we're betting it's worth the splurge.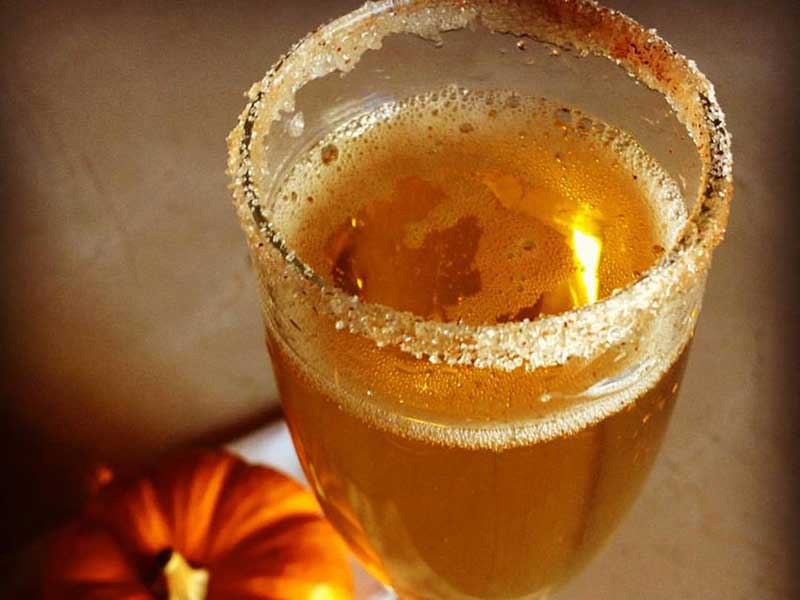 Rumor Mill
Historic Ellicott City
Rumor Mill's tapas-style menu allows you to sample a variety of tastes and textures in a single visit. The menu changes with the seasons, keeping your palate happy, your food fresh and your interest peaked.
Ten Tables
Jamaica Plain
Ten Tables uses seasonal ingredients in their cocktails. Both their wine and beer lists constantly evolve, as they aim to share varieties from small organic vineyards and breweries that flawlessly pair with the menu.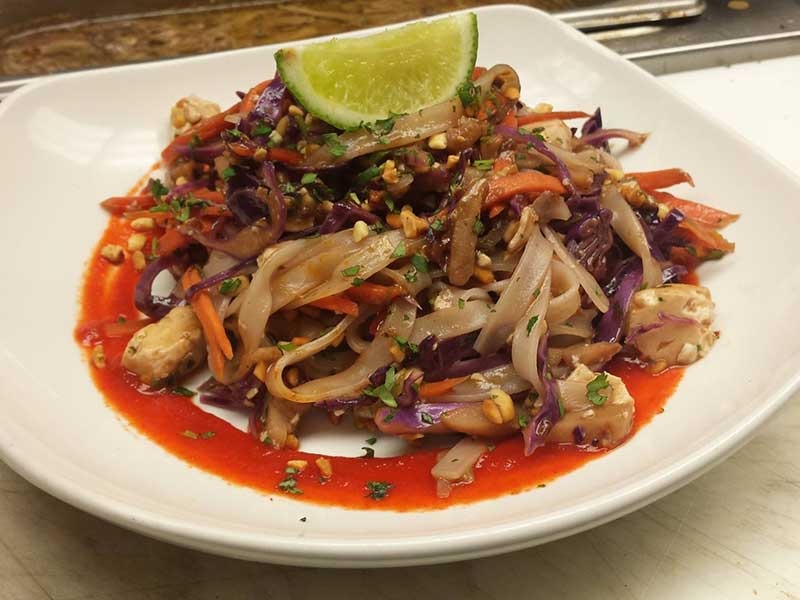 Graydon's Crossing
Grand Rapids
Unlike most pubs, Graydon's Crossing offers globally inspired flavorful dishes along with the traditional pub stuff. Every made dish is made with the freshest ingredients and paired with a beer from their unmatched inventory. And like Aviram Turgeman, a cicerone (like a sommelier of beer) at Cafe D'Alsace in New York City says, "good food can make good beer taste better, and vice versa."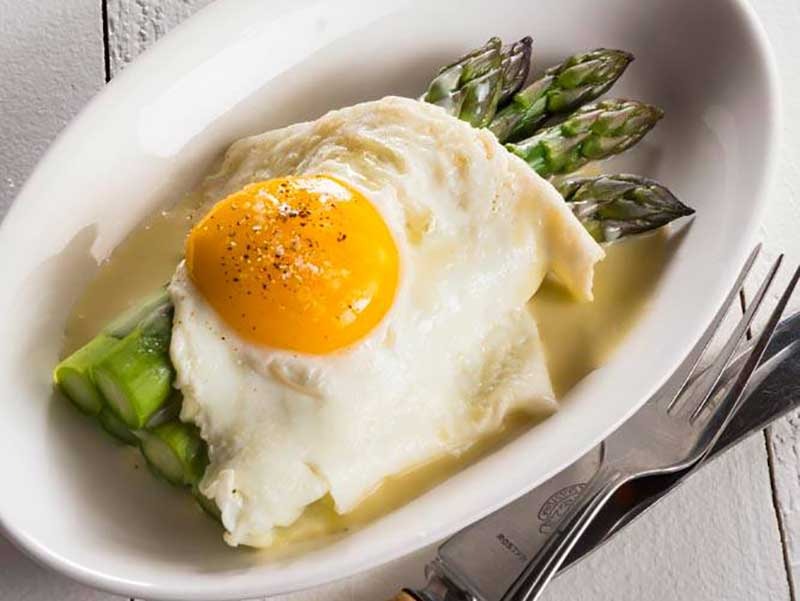 Heartland
Saint Paul
It doesn't get much more farm-to-fork than Heartland. In 2010, chef and owner, Lenny Russo, decided that he needed to be able to have "indigenous and cultivated" ingredients at his fingertips, relocating the restaurant to accommodate an on-site farmers market. Heartland's menus reflect just that, changing nightly and with the seasons. Farmers markets, like Russo's, are home to the best nature has to offer our bodies. Check out these 20 Weight-Loss Superfoods You're Not Eating!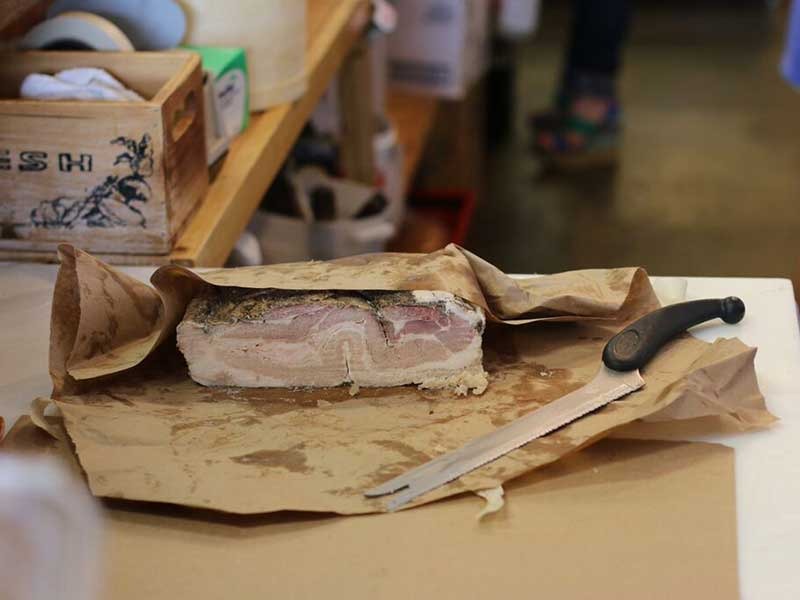 The Neon Pig
Tupelo
Gone are the days of the old-school butcher shops—until you visit the Neon Pig. This Mississippi staple breaks down local animals in its shop. Their meats and seafood are never frozen and their menu incorporates local ingredients. Pull up a stool at the food bar, sip on a craft beer and enjoy meat as it should be.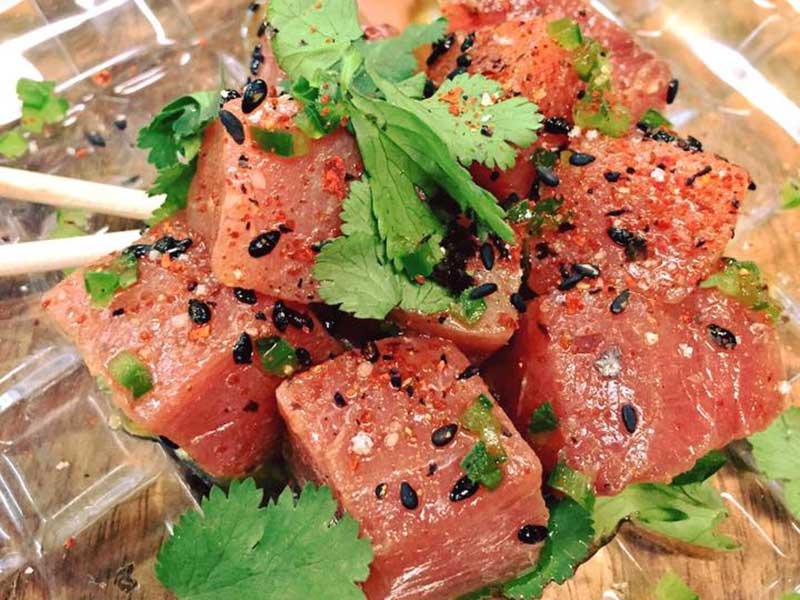 Farmhaus
Saint Louis
Stop at Farmhaus and try their Maple Leaf Duck or Cherrywood Smoked Bacon Wrapped Meatloaf. Want to try multiple entrees? The Chef's tasting menu allows you to sample Farmhaus' most prized dishes and comes with flawless wine pairings. You won't find soup and salad on this roster.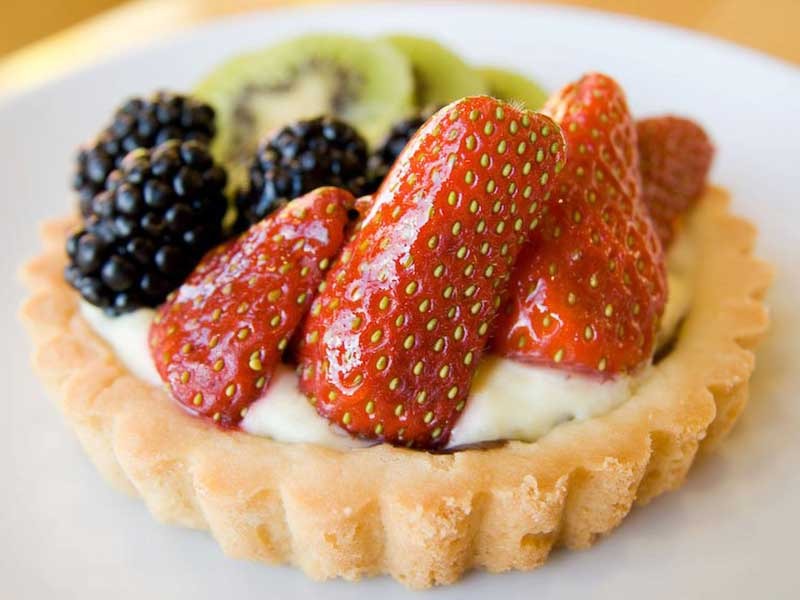 Sola Café
**Bozeman
As members of the Farm to Restaurant Campaign, Sola Café aims to "reflect the changing needs of our times" by encouraging customers purchase local, sustainable foods and live in an environmentally friendly manner. Stop in for Mini Egg Slider or the Chicken and Goat Cheese Enchiladas on Friday.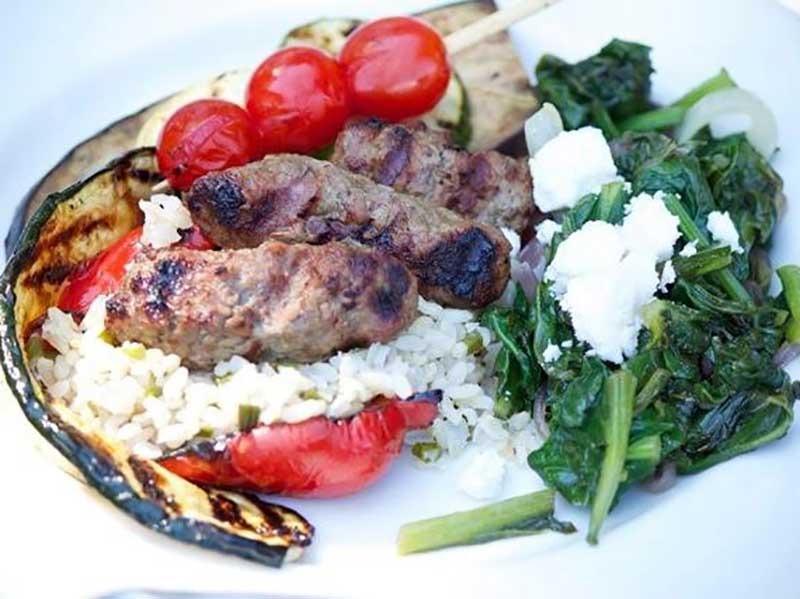 Prairie Plate Restaurant
Waverly
Prairie Plate emphasizes the direct relationship between the environment and the plants and animals that thrive there. Nebraska's extreme weather and dry soil leads to very specific breeds of livestock and produce. Thus, their kitchen is in "close harmony with the producer and seasons," and their weekly changing menu reflects that. Each week offers four first and second course options, along with two desserts. P.S. You can lose weight and indulge occasionally with these 8 Dessert Survival Strategies!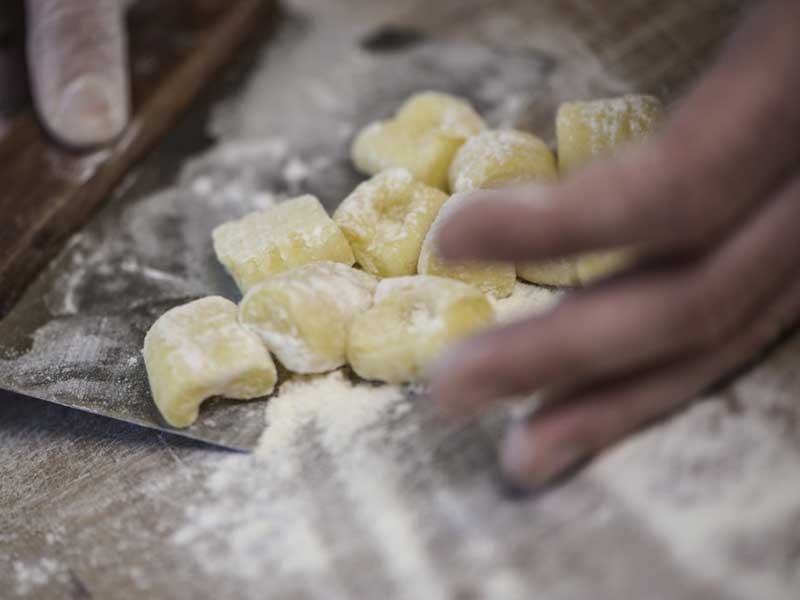 Campo Reno
Reno
Campo Reno was born out of owner and head chef, Mark Estee's desire to bring people together. From handmade pasta to farm-fresh produce, it's all about community at Campo Reno. Perhaps most authentic is Campo Reno's pizza menu. Order the Skinny Nikki Pizza made with cauliflower, lemon, mozzarella, al's bees honey, and arugula or the Local Ham and Egg with peas, ricotta, chile flakes, and pea shoots.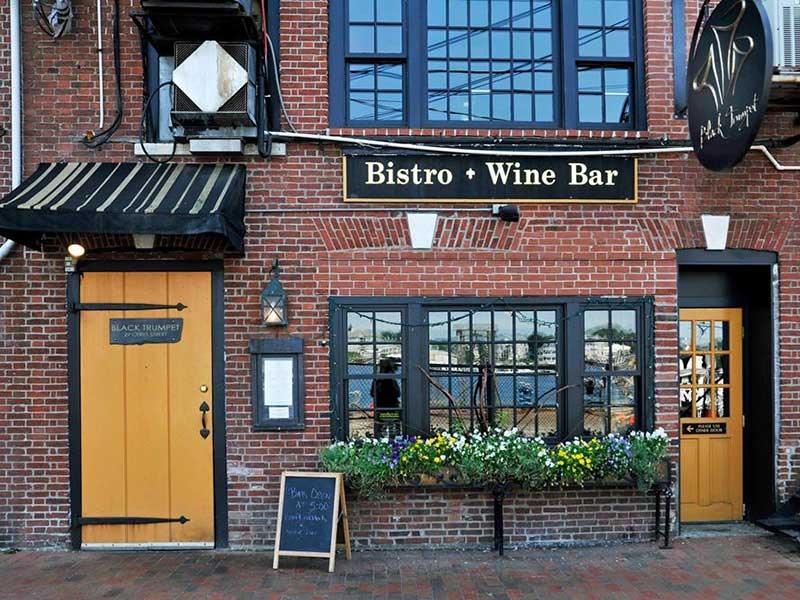 Black Trumpet
Portsmouth
Every year Black Trumpet hosts two events as part of the Heirloom Harvest Project. The aim is to familiarize the community with locally raised produce, meats, and seafood and to connect farmers, chefs, and consumers. Whether you attend Farm-a-Q, The Barn Dinner or simply stop by Black Trumpet and explore their exquisite menu, you're sure to leave with a new appreciation for your sustainable heritage foods.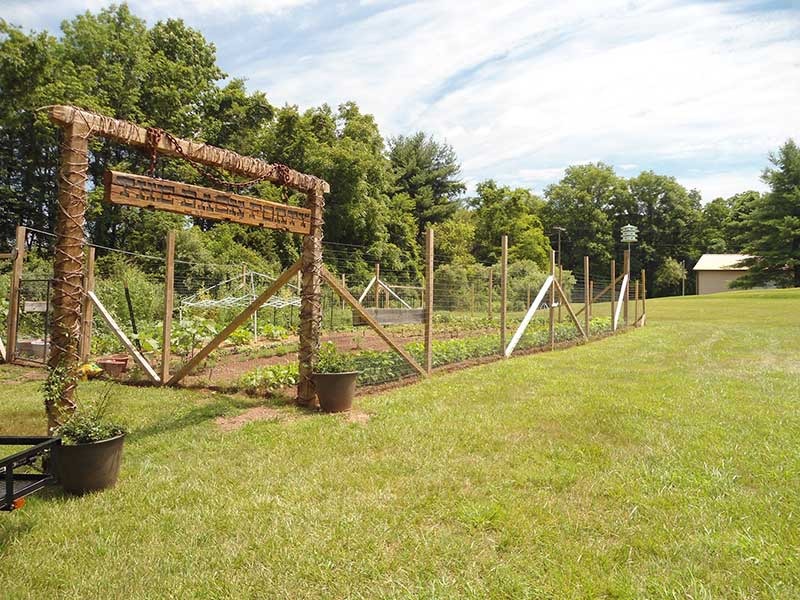 The Farmhouse at Grand Colonial
Hampton
Farmhouse's menu is designed completely around their "Back Forty" heirloom garden. From non-GMO tomatoes and squash to herbs and beans, they harvest unique varieties with first-rate flavor. However, we were most impressed with Farmhouse's presence in the community through partnerships with local schools, ongoing events, and catering opportunities. P.S. Their spring menu has just arrived featuring items such as Marinated Grilled Octopus Salad, Steak Torta, and Sesame Crusted Ahi Tuna! We promise you won't be disappointed.
Editor's note: In a previous version, the restaurant name and location was mistakenly listed as the Farmhouse Cafe and Eatery in Cresskill. We apologize for the error. But good news! This Creskill restaurant also has some delicious-looking dishes and a nice outdoor area, too.
Farm & Table
Albuquerque
Valuing local food, respect, hospitality and community, Farm & Table encourages you to "come find your place at the table." From tri-color baby carrots and Easter egg radishes to sunchokes, New Mexico's spring harvest is health foodie heaven—and so is Farm & Table's menu.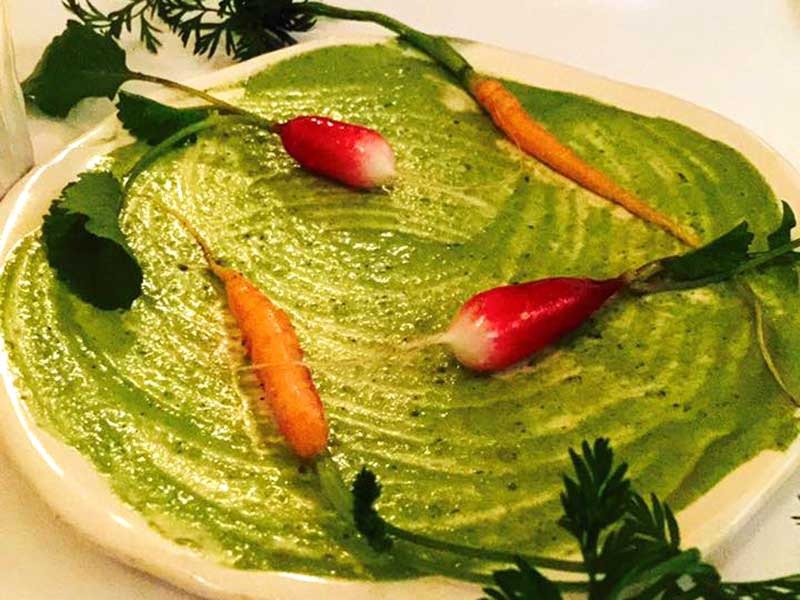 Blue Hill
New York City
Blue Hill's menu offers it's guests just two options: a four course "Tasting Menu," or a six course "Farmer's Feast," inspired by the week's harvest—both hardly counting as cheat meals. They can choose to enjoy their chosen meal in the main dining room or sit in the garden. And at just forty-fives minutes from New York City, it's an experience worth traveling for.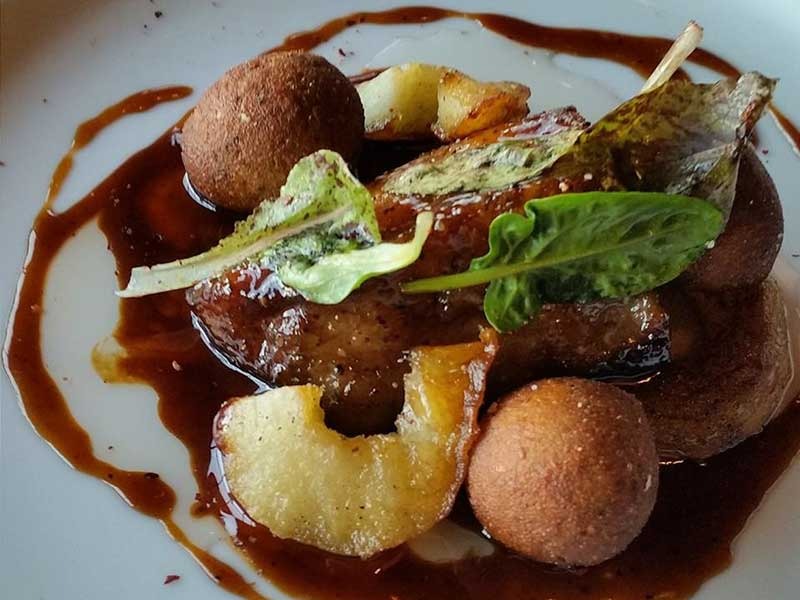 Highland Avenue
Hickory
Their promise is that "on any given day, farmers and purveyors are walking through the back door, arms loaded down with produce, cheese and meats from their North Carolina farms." Does it get more farm-to-fork than that?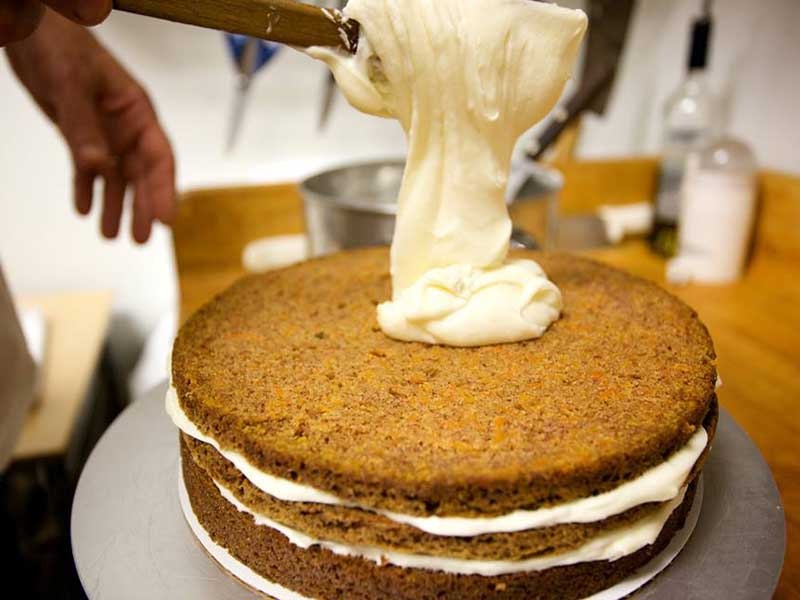 Pirogue Grille
Bismarck
Aside from their main entrees and decadent desserts, Pirogue Grille's chefs make their own ice creams, stocks, sauces, and breads from scratch. All five of your senses will be stimulated as you watch the kitchen staff prepare through a grand archway, hear the sound of a bustling kitchen, smell the appetizing food, taste the rich flavors and feel the foods melt on your tongue. From farm to kitchen to fork, Pirogue Grille is nothing short of exceptional. And if you leave inspired, check out these 40 Things Healthy Cooks Always Have in Their Kitchen!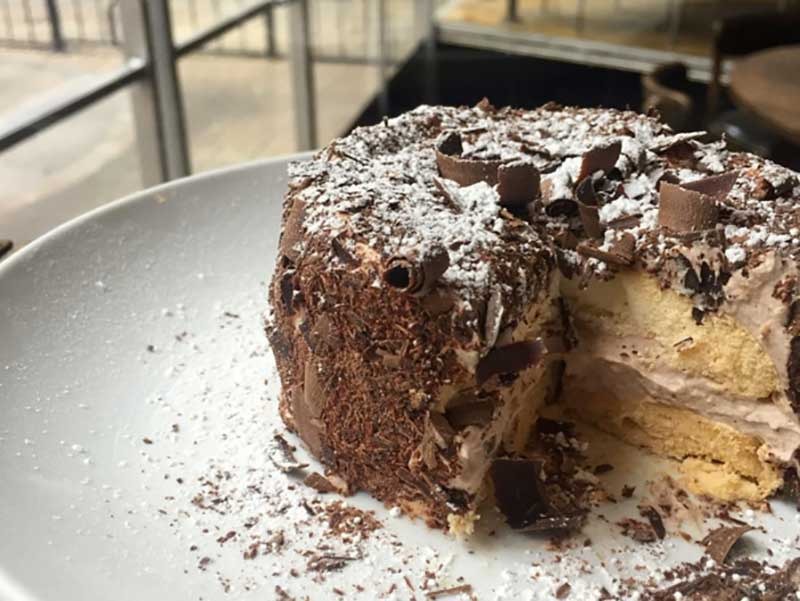 The Greenhouse Tavern
Cleveland
If you've got a serious sweet tooth, The Greenhouse Tavern is your playground. From Apple Chai Cake and Strawberry Daifuku to Buttered Popcorn Pot Du Creme, the tavern will have you like an unsupervised child in a candy store all over again—especially when you consider the ingredients are full of additives, preservatives, and high fructose corn syrup. Check out these 23 Worst Food Additives in America.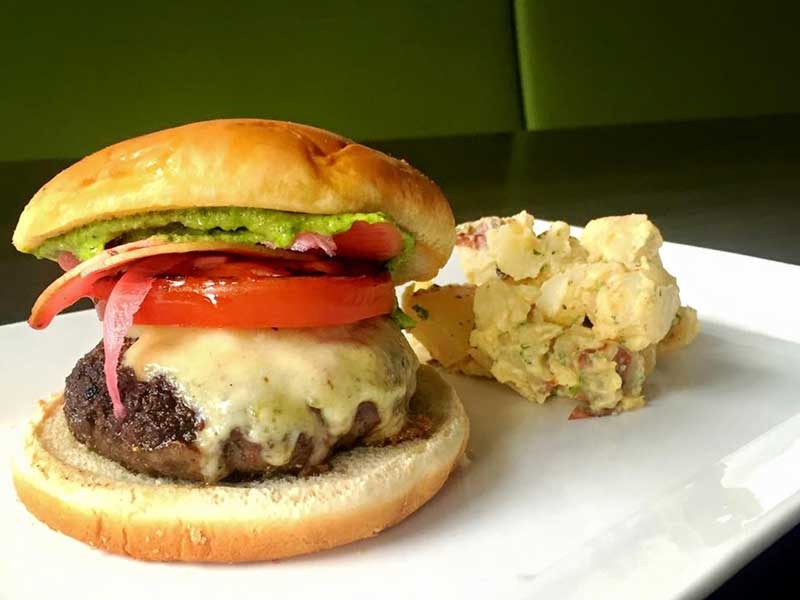 Ludivine
Oklahoma City
Ludivine owners and chefs, Jonathon Stranger and Russ Johnson, make flavor their number one priority. Their daily altering menu reflects the ripest harvest of neighboring farms and ranches. Ludivine is home away from, where you can always find a new meal to satisfy your hunger and nourish your body.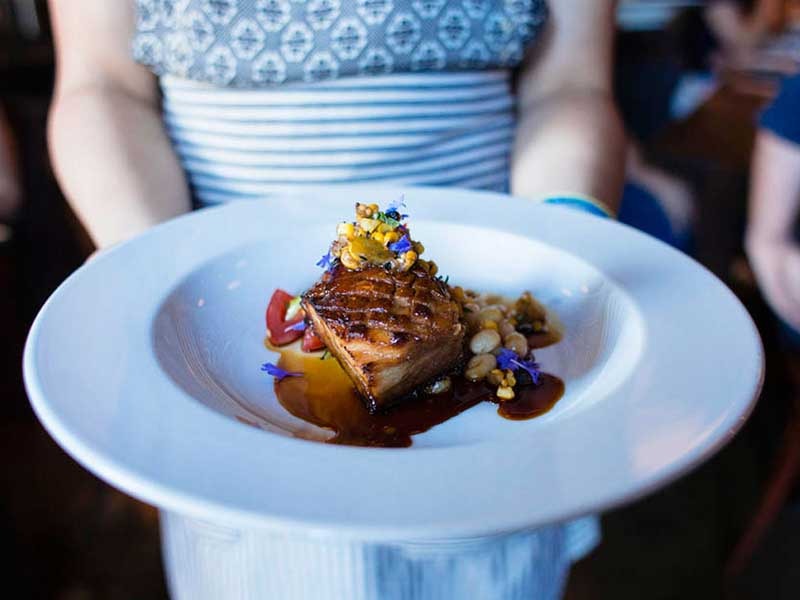 Beast
Portland
Every week, the two women who own it create a six course menu, inspired by what they find in the market. Although the menu is, as the name implies, heavy with meat, Beast offers an occasional vegetarian menu. New to the vegetarian world? Check out these 12 Vegetarian Foods That Surprisingly Aren't.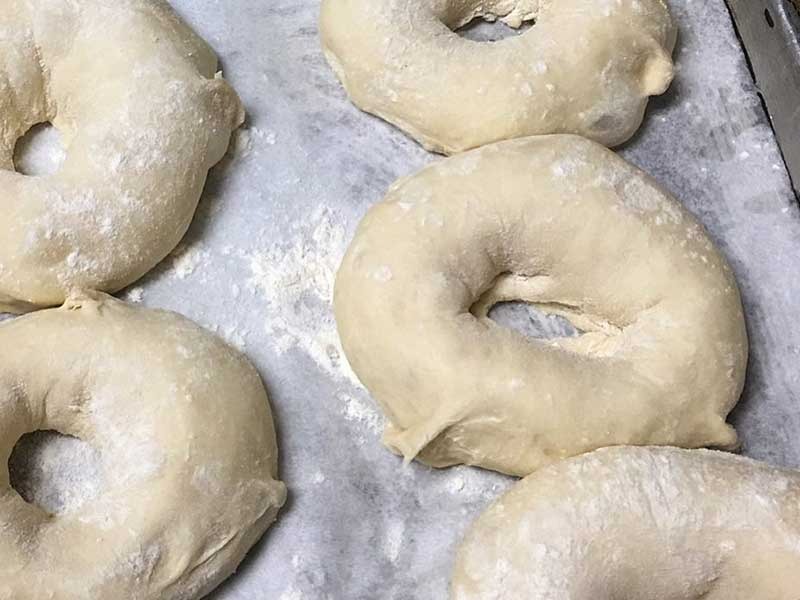 Bolete Restaurant
Bethlehem
Husband and wife, Erin and Lee created Bolete to be an escape from the hustle and bustle of everyday life, claiming, "we do not rush what we do and we don't want you to rush through your dining experience with us." Chose Bolete because from field to preparation to final product, there are no shortcuts.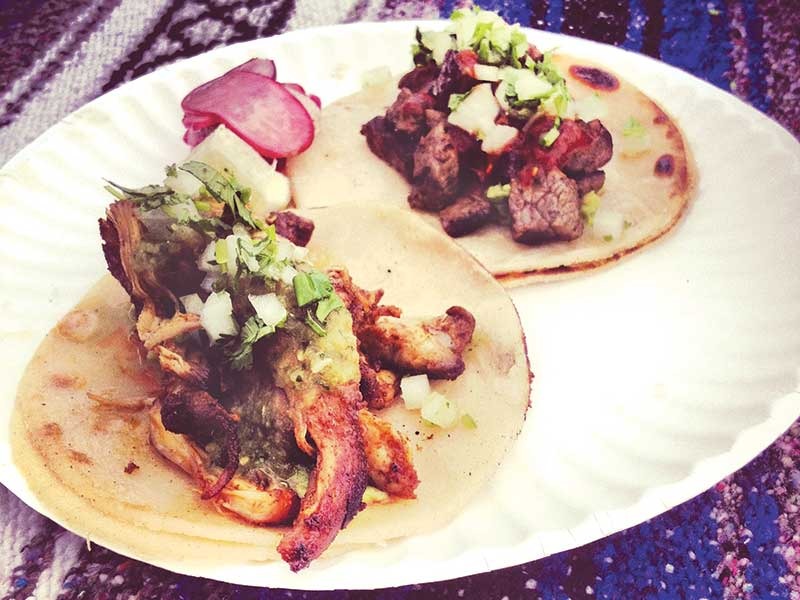 Tallulah on Thames
Newport
Tucked away in a beautiful seaside town in New England, Tallulah on Thames dishes up farm-driven fare with a touch of class. And if you have a thing for tacos, you don't want to miss Tallulah's Taco Cart.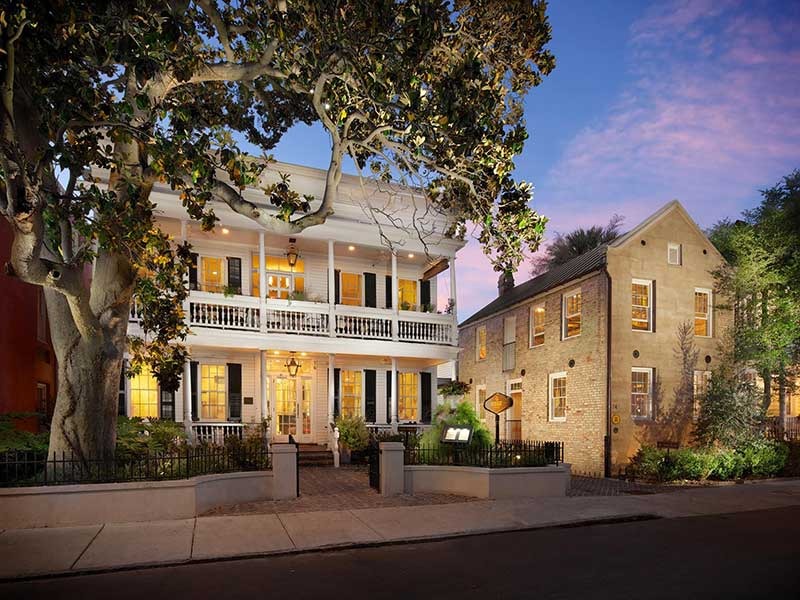 The Husk
Charleston
From the cutting board to the frying pan to your plate, you see it all at The Husk. The chefs work hard to create a daily menu that reflects Southern cooking with the ripest ingredients. And they personally deliver their steaming plates of perfection to your table. From Cornbread Purée and Greasy Beans to Fried Chicken Skins, Husk is an innovative taste of the South.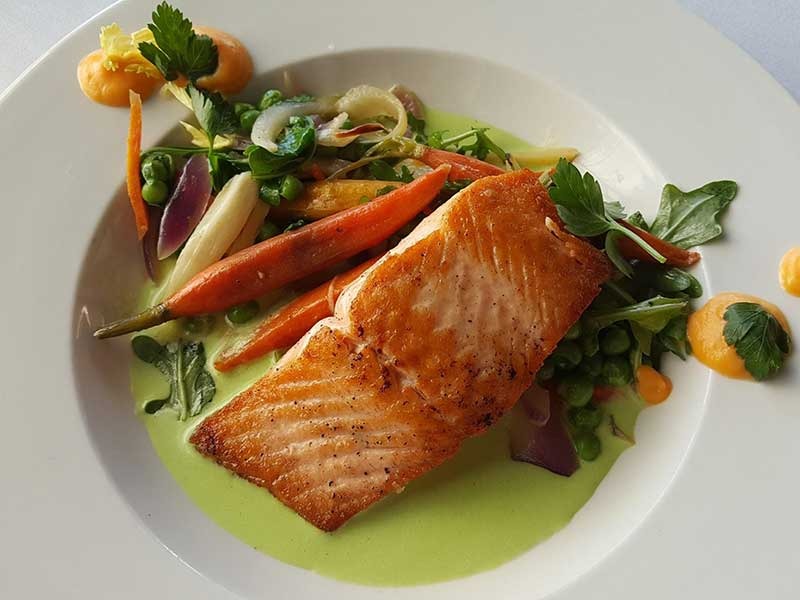 Parker's Bistro
Sioux Falls
Open for dinner seven days a week, Parker's Bistro has earned an unreputable exquisite dining reputation in Sioux Falls. With local and organic ingredients, they craft entrees like Bison Meatloaf, Bacon Jam, and Chili Kalettes. Did we mention kale is one of our 25 Best Foods for a Toned Body?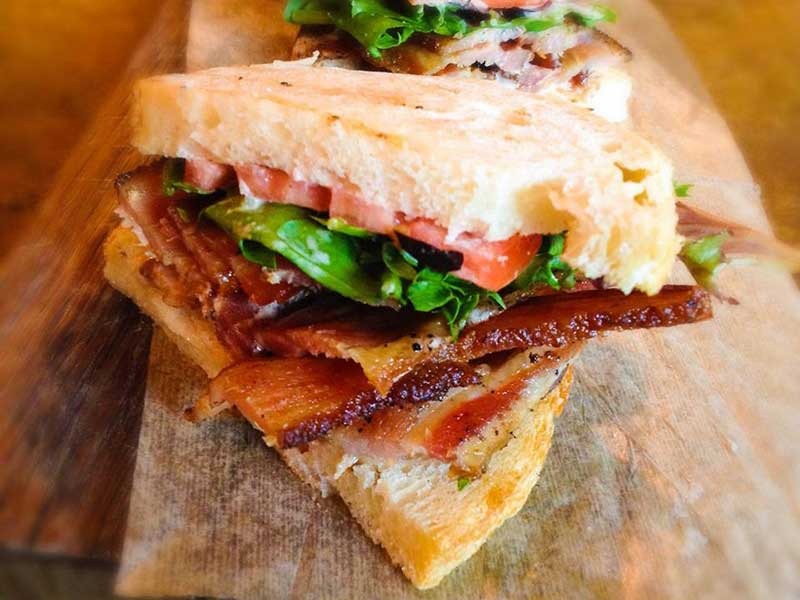 The Farm House
Nashville
At The Farm House, much like in life, it's all about the company you keep. Which is why Chef and entrepreneur, Trey Cioccia, turns to farmers, ranchers, and fishermen who share his values for cultivation like Wedge Oak Farms, Triple L Ranch, Gammon Family Dairy, and Bear Creek Farm. And of course, he tends his own garden, in true farm-to-table fashion.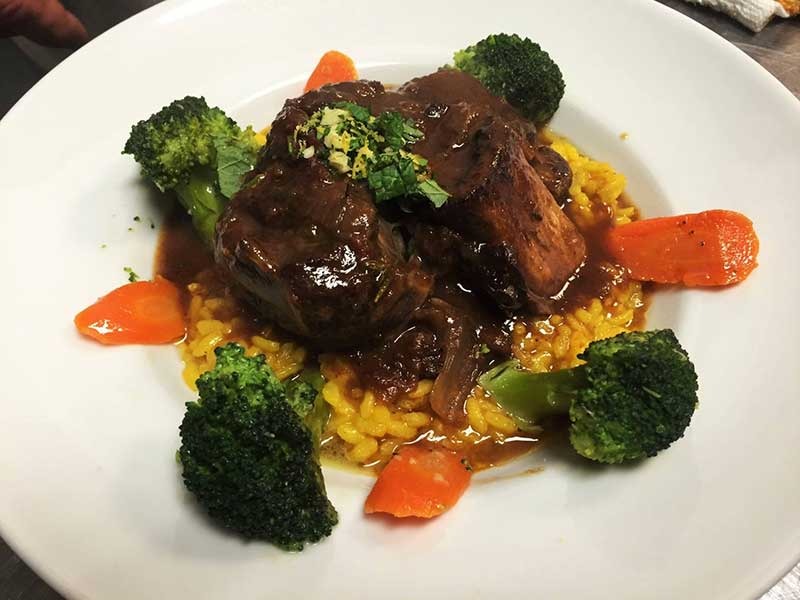 Valeria Farm to Table
Boerne
At Valeria, "life is too short to eat bad food or drink bad wine." They take great pleasure in knowing exactly where their high-quality ingredients—GMO, trans fat, additive and preservative- free—and vino come from. We'll toast to that.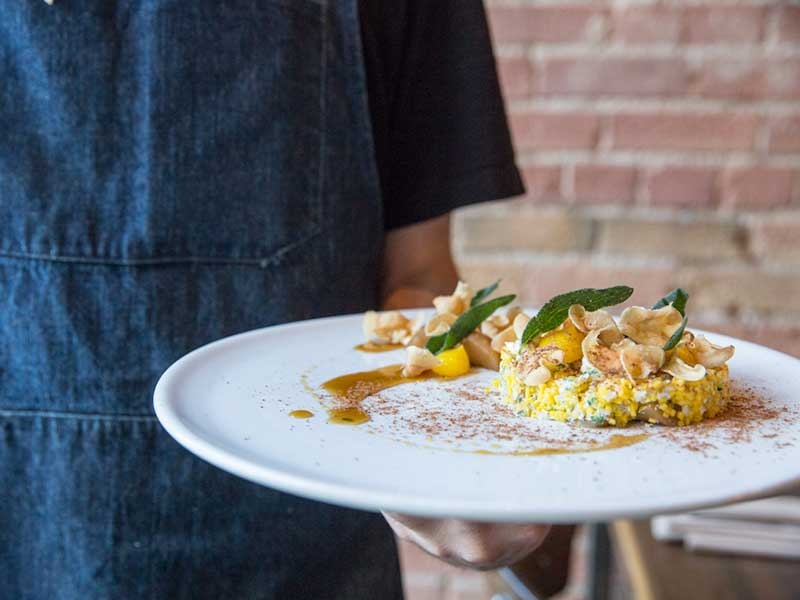 Pago
Salt Lake City
While Pago is not an exceptional vineyard, it is exceptional restaurant. Like the Vino de Pago (VP)—a Spaniard vineyard that only uses their own grapes—Pago strives to deliver the best quality food from local purveyors. The dining experience in intimate and charming, as it should be.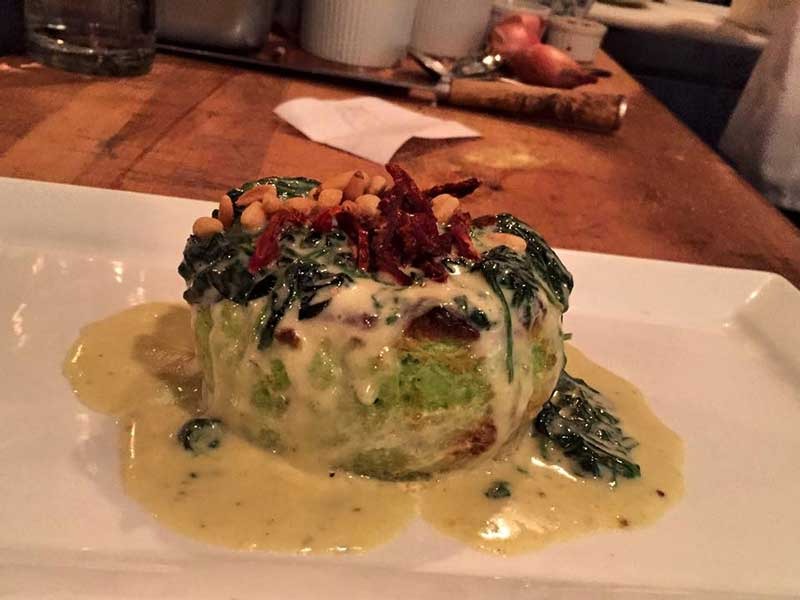 Plate
Stowe
Check out the new soufflé…… Spinach and sun dried tomato.
Plate marries "local Vermont flavors, with the healthy food style of California." There is a dish for everyone—whether you're gluten-free, vegan or a meat lover. The atmosphere is welcoming and full of life. And if you've got a party of four, Plate offers an intimate experience with the faces behind their menu at the chef's counter. Reserve your seats now!
Pasture
Richmond
An under-the-radar foodie heaven, Richmond's growing restaurant scene is one that the locals take seriously—and it shows. But one look at Pasture's menu and one word comes to mind: simple. In a world that is constantly trying to overwhelm our senses, their minimalist approach is both unique and refreshing.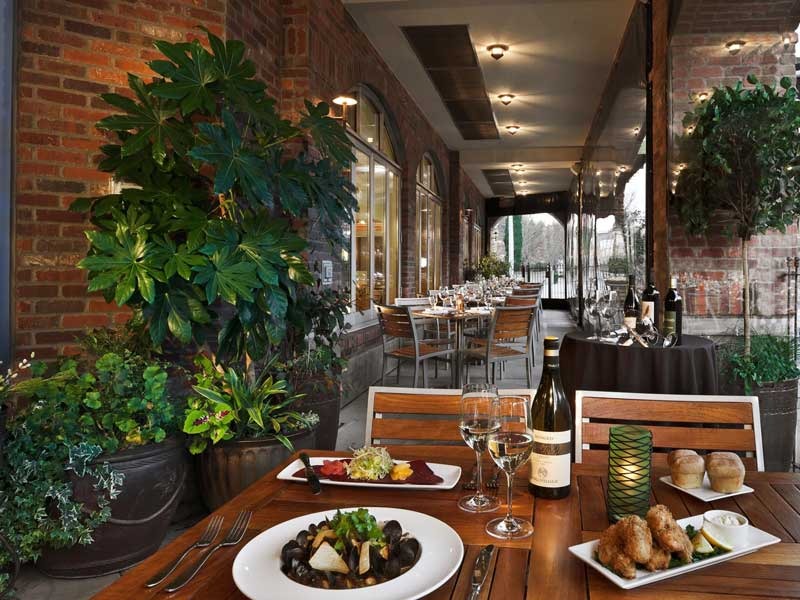 Trellis
Kirkland
The 18-acre farm is planted with the Trellis menu in mind, eventually culminating in rustic-elegant dishes at Executive Chef Brian Scheehser's restaurant. And from brunch to afternoon tea to happy hour to dessert, the seasonal menu will make your mouth water at any given point during the day.
Domestic
Shepherdstown
We love that Domestic tells it's guests "come as you are." When we think of the word domestic, we think of a home or household or a family. In other words, a place where you are always welcome. Along with weekly items that reflect the seasons and climate, the menu features comfort food dishes that will bring you back to childhood.
Graze
*Madison
When you come to Graze, you're expected to do just that: graze. The menus offer a variety of small dishes inspired by the producers who grew it and the land it came from. Whether you try the Pickle Board or the Bibimbap, Graze will keep you curious and satisfied.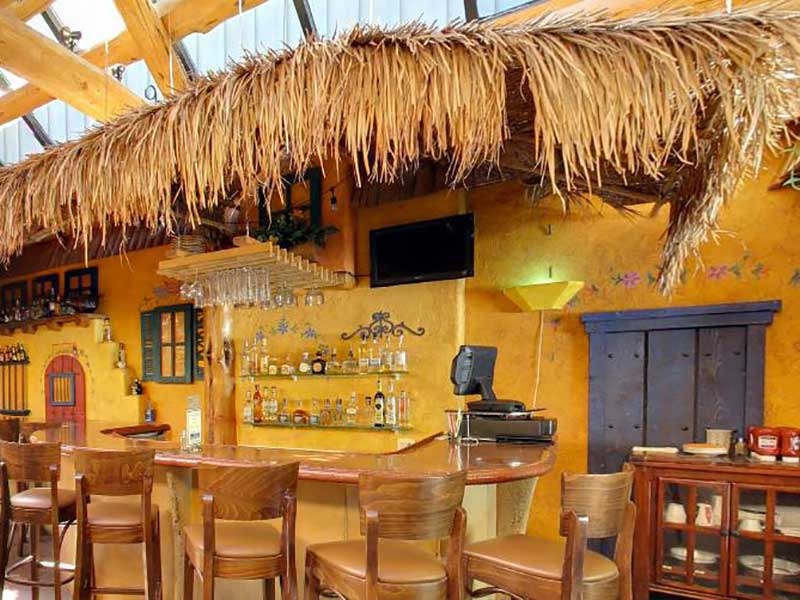 Merry Piglets
Jacksonhole
Established in 1969, Merry Piglets has more to offer besides locally grown ingredients—It has history. What better way to reconnect with your roots then to sit down and enjoy an award winning Tex Mex meal and one of more than 30 specialty tequilas? Annnnnd you can actually widdle your waist while doing it. That's right, research suggests that the agavins, or natural sugars, found in this Mexican liquor can lead to weight loss by lowering glucose levels and keeping you fuller longer. Cheers!