Best Supplements for Your Hair, According to Dietitians
Several nutrients support healthy hair, and it's easy to get them in both food and supplement form.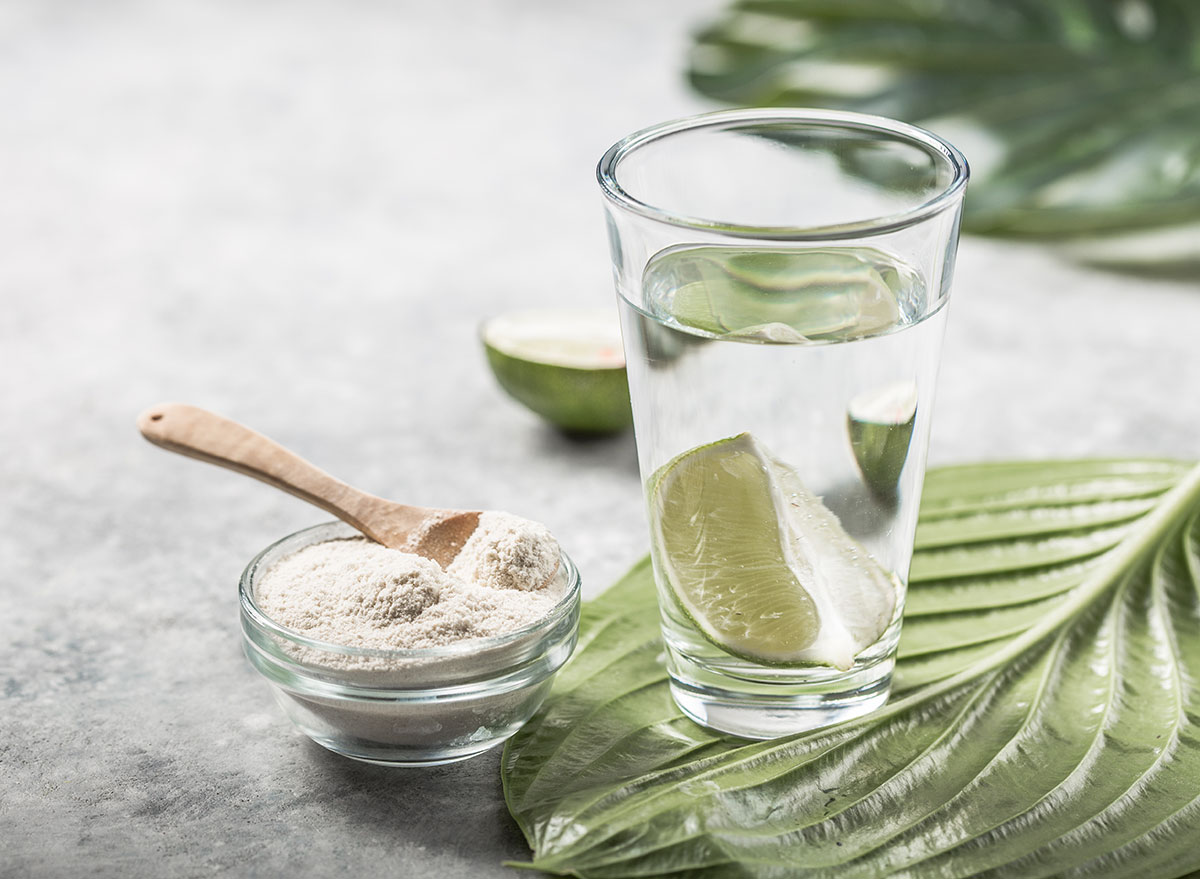 This post contains affiliate links. If you use these links to buy something, we may earn a commission.
Lackluster, brittle hair is no fun. Neither is hair loss. Thankfully, several nutrients may help preserve and enhance your hair, and for some people, taking them in supplement form may be the easiest way to ensure they're getting enough of the good stuff they need.
"While supplements may help enhance the quality of your hair, skin, and nails (in addition to your general overall health), it is preferable for your nutrient needs to be met through a healthy balanced diet," cautions Kristin Gillespie, MS, RD, LD, advisor for Exercisewithstyle.com. "Nutrients found in foods are more bioavailable and better absorbed than those found in supplements."
Nevertheless, if after talking with your doctor or nutritionist you determine a supplement to support hair health may be for you, here are registered dietitians' top picks. Read on to get hair ready to shine like you're in a shampoo commercial, and for more on how to eat healthy, don't miss 7 Healthiest Foods to Eat Right Now.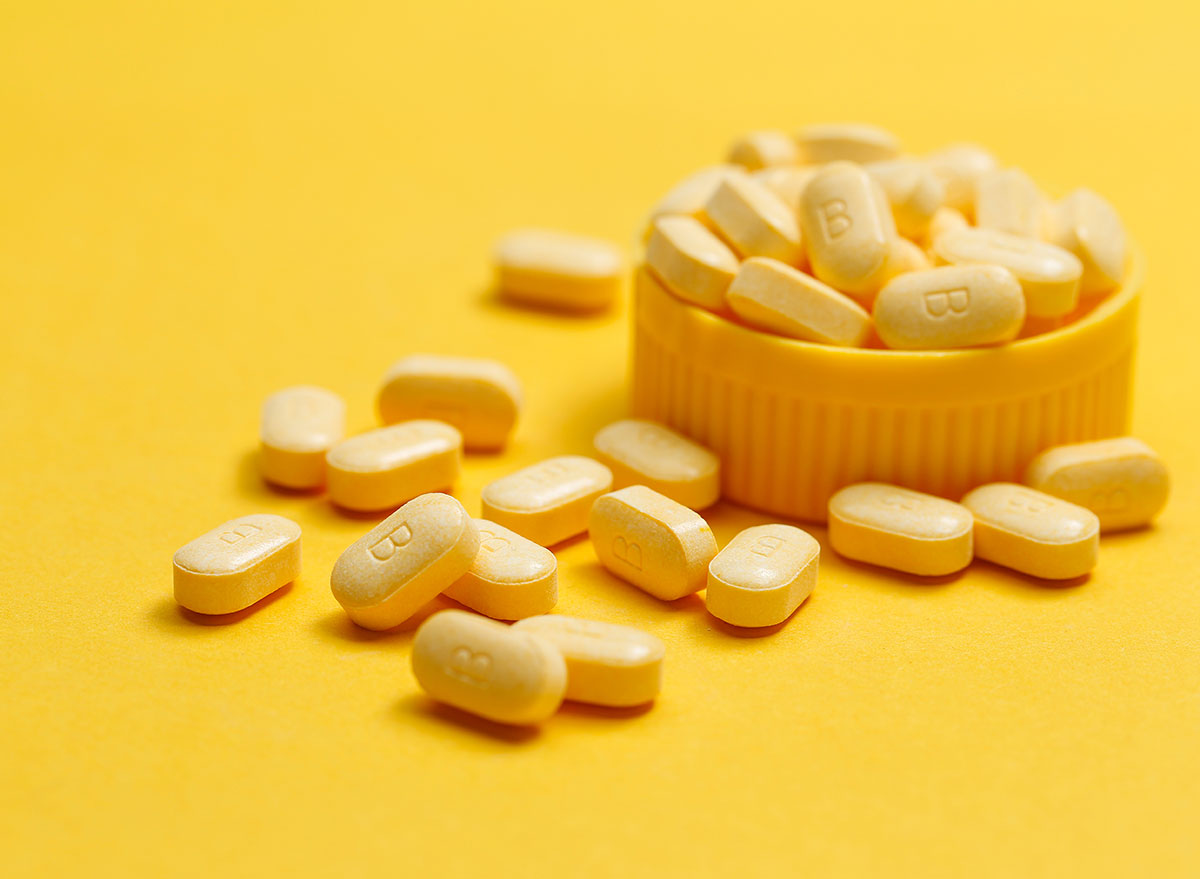 Bring on the Bs. "Of the B vitamins, biotin, in particular, is great for hair health," says Gillespie. "Studies have demonstrated a link between biotin deficiency and hair loss. In addition to biotin, several of the other B vitamins are felt to play a role in hair growth and overall health by regulating the transportation of oxygen and important nutrients to the scalp and hair follicles."
Gillespie says Pure Encapsulations makes a great B-complex vitamin supplement that contains all of the B vitamins in highly absorbable forms.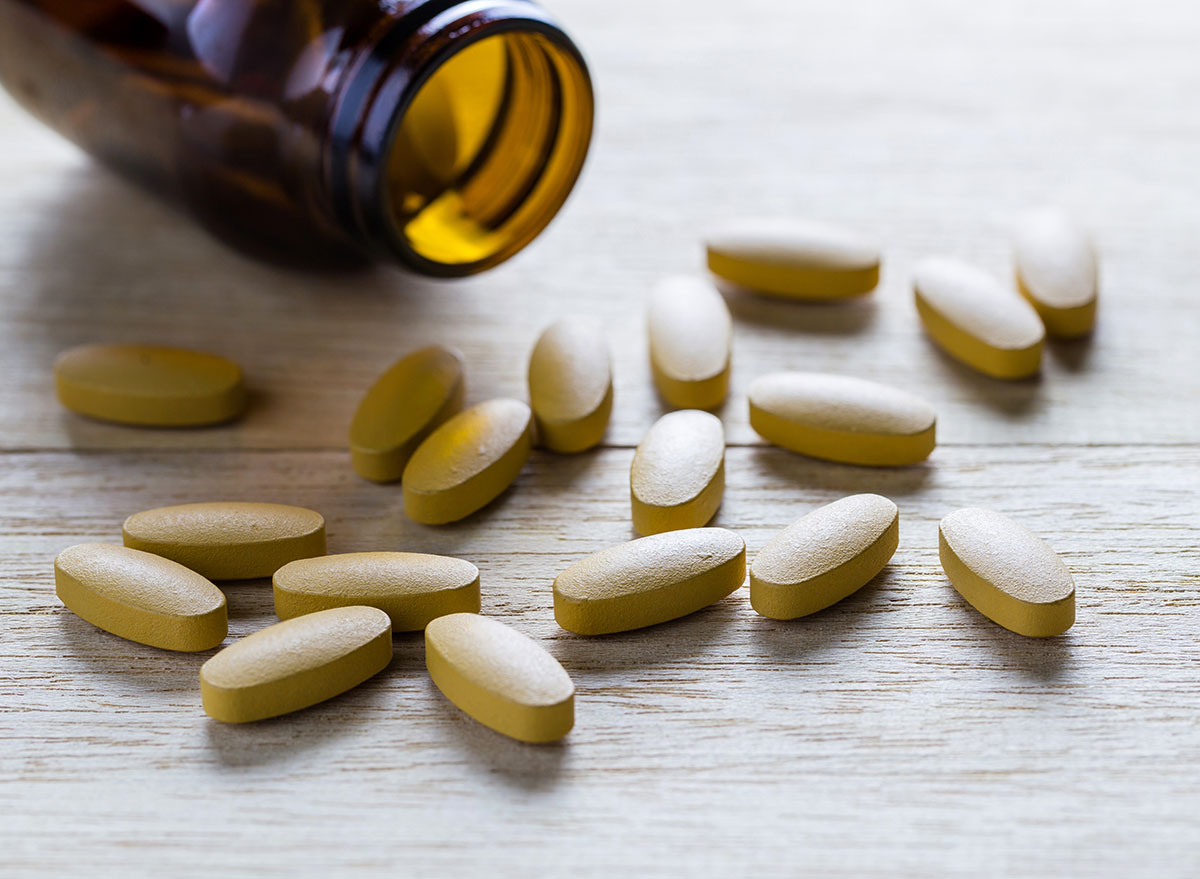 Vitamin C does so many amazing things for your body. It's perhaps no surprise that vitamin C is also effective in keeping your locks healthy, too, as Gillespie shares. "Its strong antioxidant properties enable vitamin C to prevent free radical damage associated with aging, inflammation, and unhealthy skin/hair," she comments. "Additionally, vitamin C plays a role in collagen production, which is critical to hair structure."
Gillespie likes Amazon Elements' vitamin C supplement that doesn't contain artificial colors, flavors, or preservatives.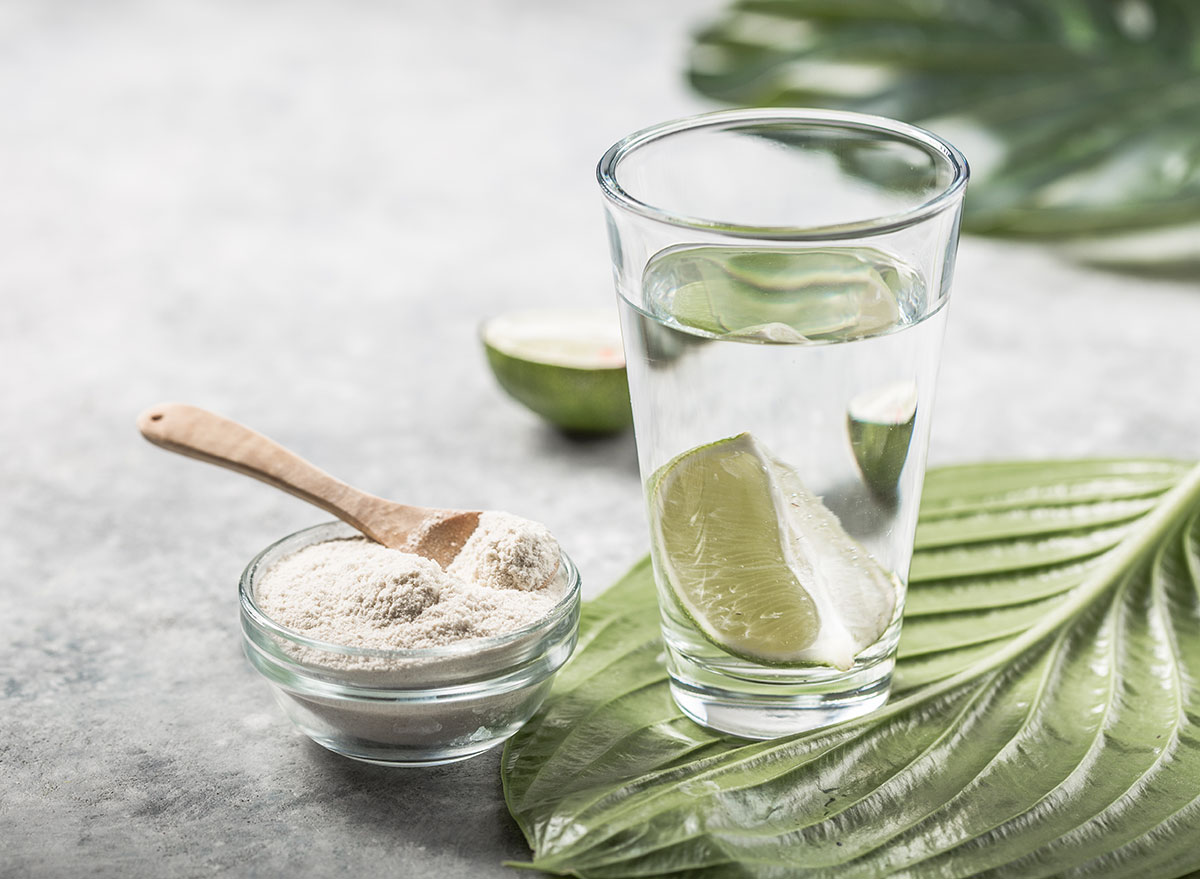 "While supplements can never outweigh diet when it comes to hair health, there is no harm in incorporating a few high-quality supplements in addition to your daily eating regimen for an added boost," says Kylene Bogden, RDN, a functional dietitian and ambassador for Love Wellness.
She's a fan of collagen since it may help improve hair's thickness. "Call Me Collagen by Love Wellness is an amazing product for those hoping to improve hair, skin, and nails. These portable collagen packets contain highly bioavailable peptides, thus making it easy for your body to digest and absorb," she says.
READ MORE: Best Supplements to Take Every Day, According to a Dietitian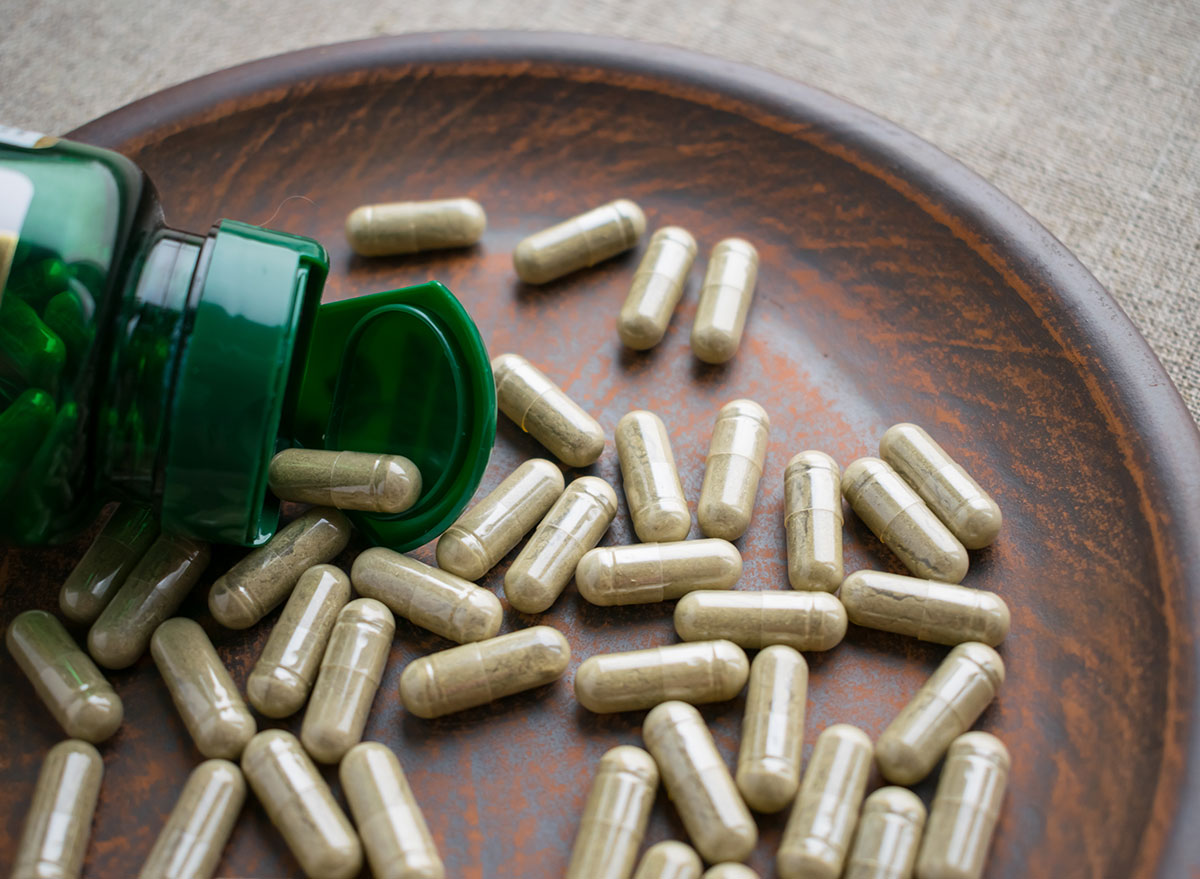 Lauren Manaker, MS, RDN, LD, who works as the registered dietitian for Zhou Nutrition and is a member of the Eat This, Not That! Medical Expert Board, notes that biotin supplementation may help people who are suffering from hair loss or thinning hair if they have a deficiency. "Taking enough biotin that replenishes what is needed by the body may offer some benefit," she says.
Echoing that, Bogden adds that the nutrient is also known as B7 and is "great for hair growth as it can stimulate keratin production in hair and even increase the rate of follicle growth." She urges consumers to always choose a third-party tested supplement brand when purchasing biotin.
Manaker recommends Zhou Nutrition's Hairfluence, which contains biotin as well as many other hair growth-supporting nutrients, such as vitamin A, which "plays a role in the maintenance of healthy hair, and deficiency has been linked to unhealthy hair-related outcomes. This vitamin helps moisturize the hair too and helps the hair appear healthy."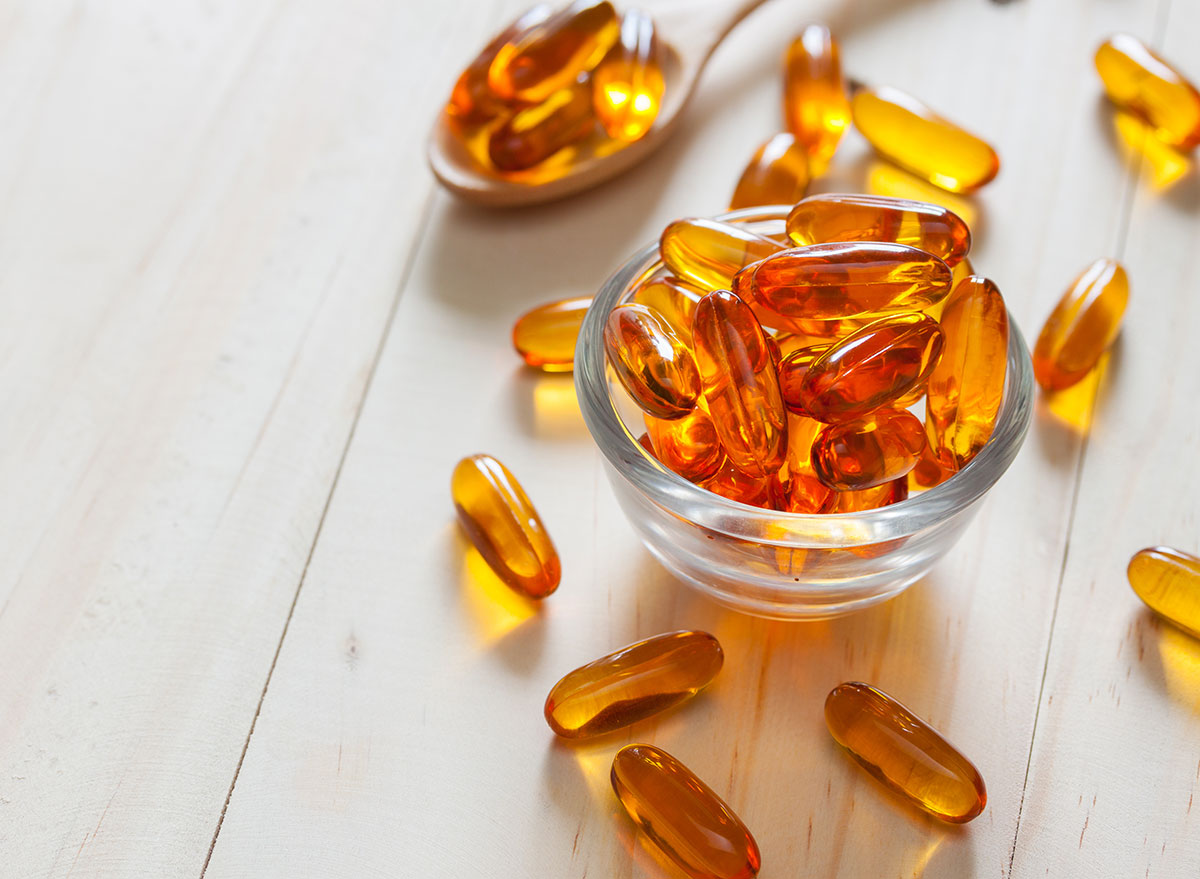 "Vitamin D deficiency is known to be associated with hair loss, although the exact mechanism by which vitamin D promotes hair growth/health is unknown," says Gillespie. (For more on vitamin D supplements, check out this guide to what you should know before taking this supplement.)
"Vital Choice makes a good vitamin D supplement that contains salmon oil; not only does salmon oil contain omega-3 fatty acids that your body needs, but these fatty acids also help enhance vitamin D absorption given its classification as a fat-soluble vitamin," she adds.
Yep, this macronutrient that helps you build muscle also keeps your hair in great shape. "Adequate protein intake is more important than many other nutrients when it comes to hair growth," says Bogden. "Sadly, so many of us are not consuming enough to support optimal health. A great way to tackle this obstacle is to incorporate a high quality protein powder each day," she continues, adding that certain studies have shown that protein deficiency may decrease hair growth and even lead to hair loss.
Bogden likes grass-fed whey options, such as Stronger Faster Healthier or 100% plant-based protein powders like those from Garden of Life.
Or, try supplements geared towards skin health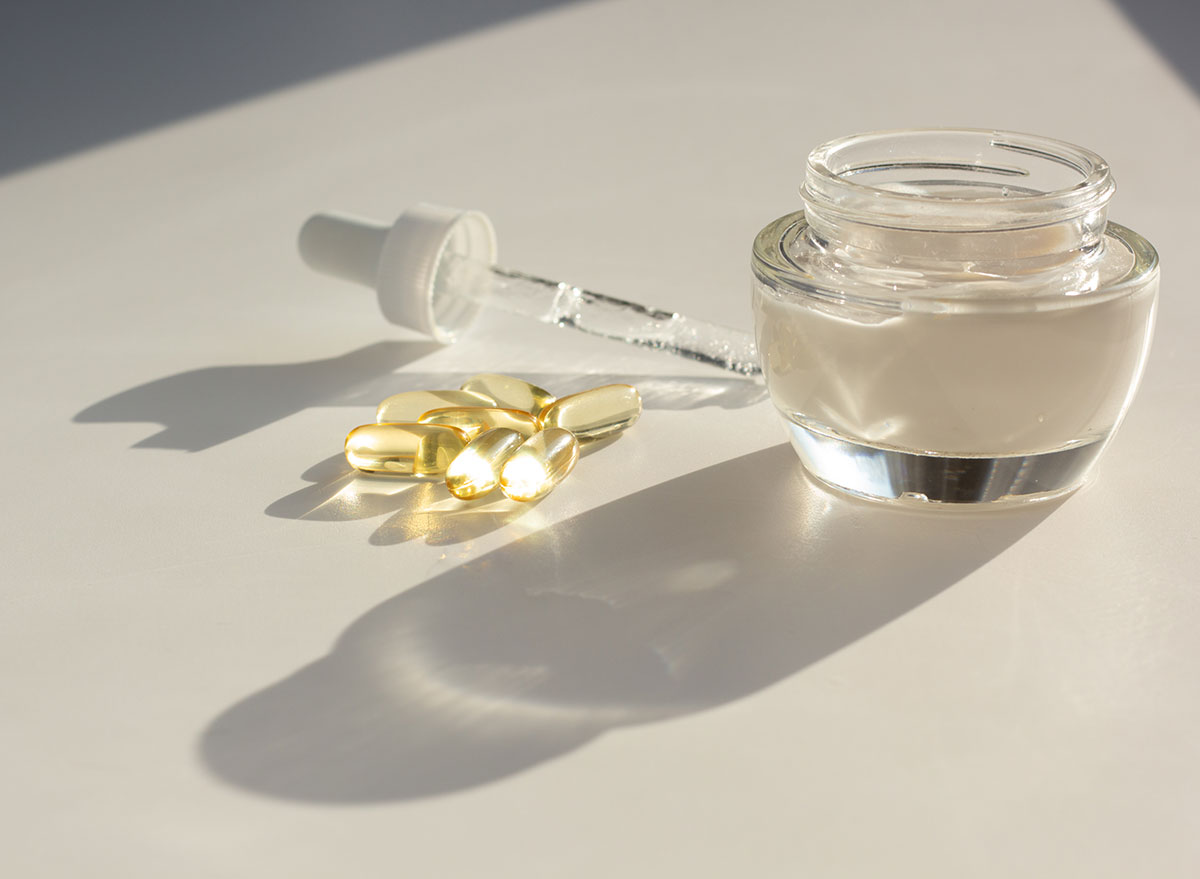 Nutrients that support skin health can help the quality of your hair, too. "A nutritional imbalance can appear in hair loss or breakage of hair. At times, you may require additional support from nutritional supplements for optimal hair health," says Mina Patel, RD, a chiropractor and head of nutritional science at BestOfU. "Focus on foods or supplementation rich in protein, omega-3 fatty acids, B-complex vitamins, fat-soluble vitamins, vitamin C, and iron for proper nourishment for your hair."6254a4d1642c605c54bf1cab17d50f1e
Her go-to recommendation? Thorne's skin health bundle, which is targeted to help your skin, hair, and nails, and includes their Biotin-8, Omega Plus, and vitamin C with flavonoids.
Read this next: