The Best Place to Order a Mother's Day Feast in Every State
Support local businesses and make Mom's day!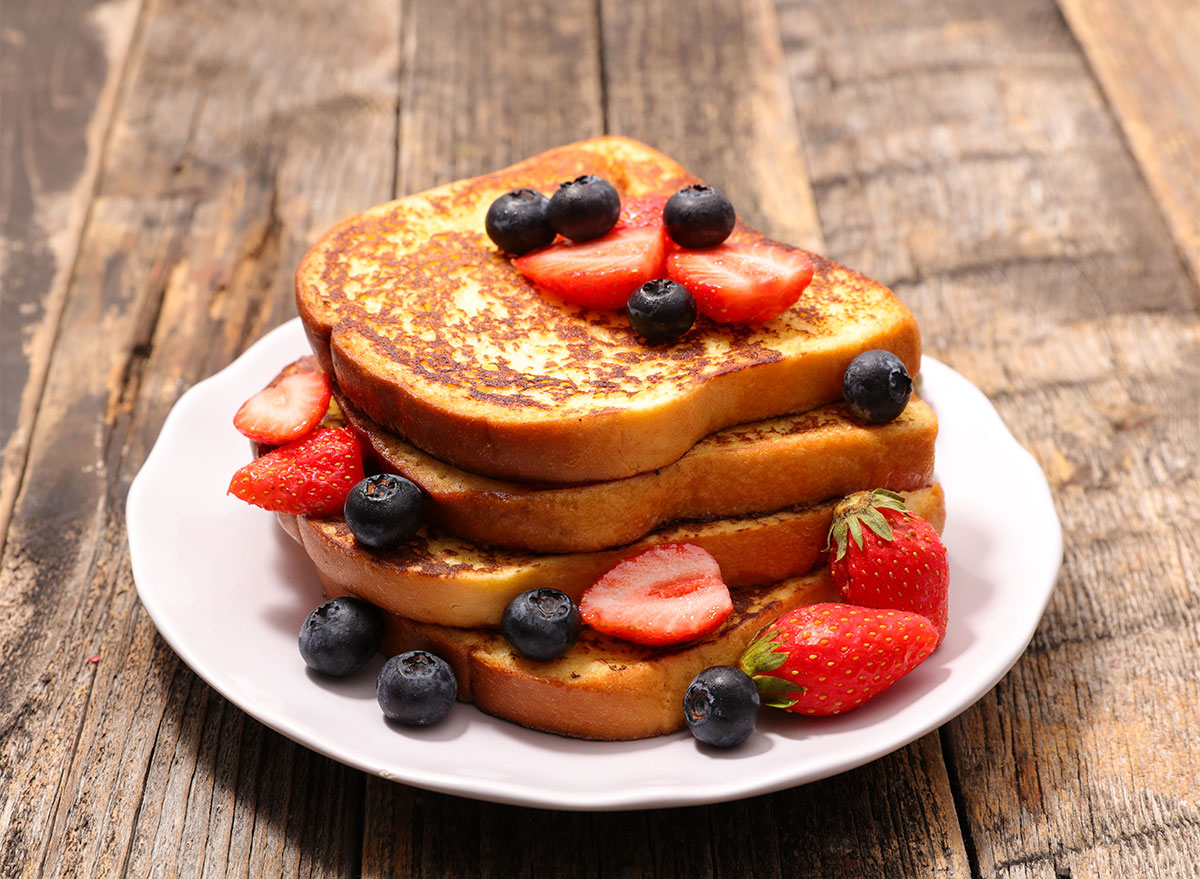 Mother's Day is almost here—and while spending the holiday in quarantine isn't ideal, there are still plenty of ways to make the day special. Our friends at Yelp have rounded up the best places to get Mother's Day takeout or delivery in every state, so you can treat Mom to a special meal at home. (No, it's not quite the same as going to a restaurant, but everyone's doing the best they can in these uncertain times.)
Whether you bring Mom breakfast in bed or just enjoy the takeout food on your back porch, these meals are sure to make this Mother's Day weekend a little bit more special. From family-style dishes everyone can share to cocktails you can takeout and enjoy at home, these restaurants' offerings are sure to delight.
ALABAMA: The Lab Bar & Kitchen in Birmingham
If Mom loves to pick at fun snacks, then she's going to love what's offered at The Lab Bar and Kitchen in Birmingham, Alabama. Order the bacon-wrapped shrimp, the lump crab cakes, or the fried green tomatoes for a fun, tapas-style happy hour on her special day.
ALASKA: The Red Chair Cafe in Anchorage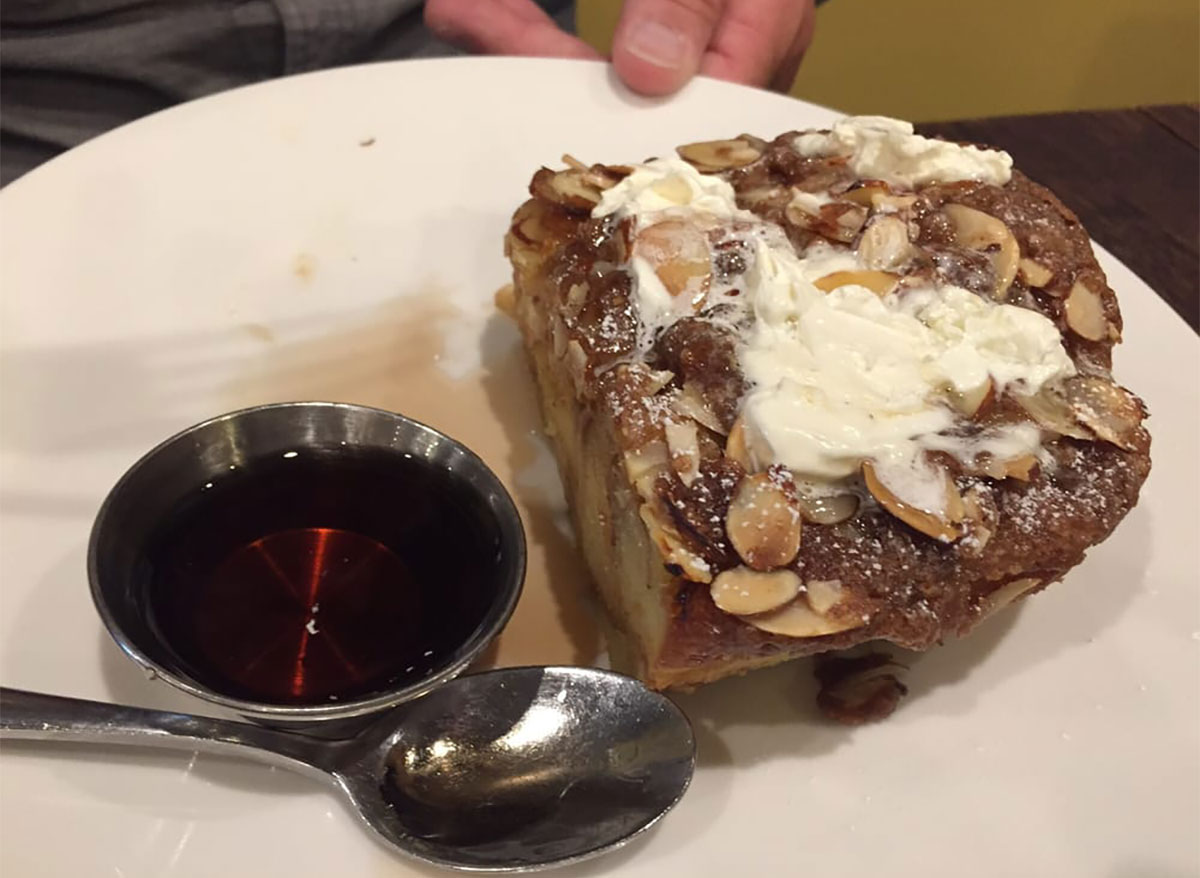 Just because you can't go out doesn't mean you can't treat mom to brunch! Grab brunch takeout from The Red Chair Cafe in Anchorage and order the customer favorite: Toasted Almond French Toast. Served with whipped honey butter, it's bound to please mom's brunch craving.
Always wondered how to make French toast at home? Here's How to Make the Best French Toast.
ARIZONA: O.H.S.O. Brewery & Distillery in Gilbert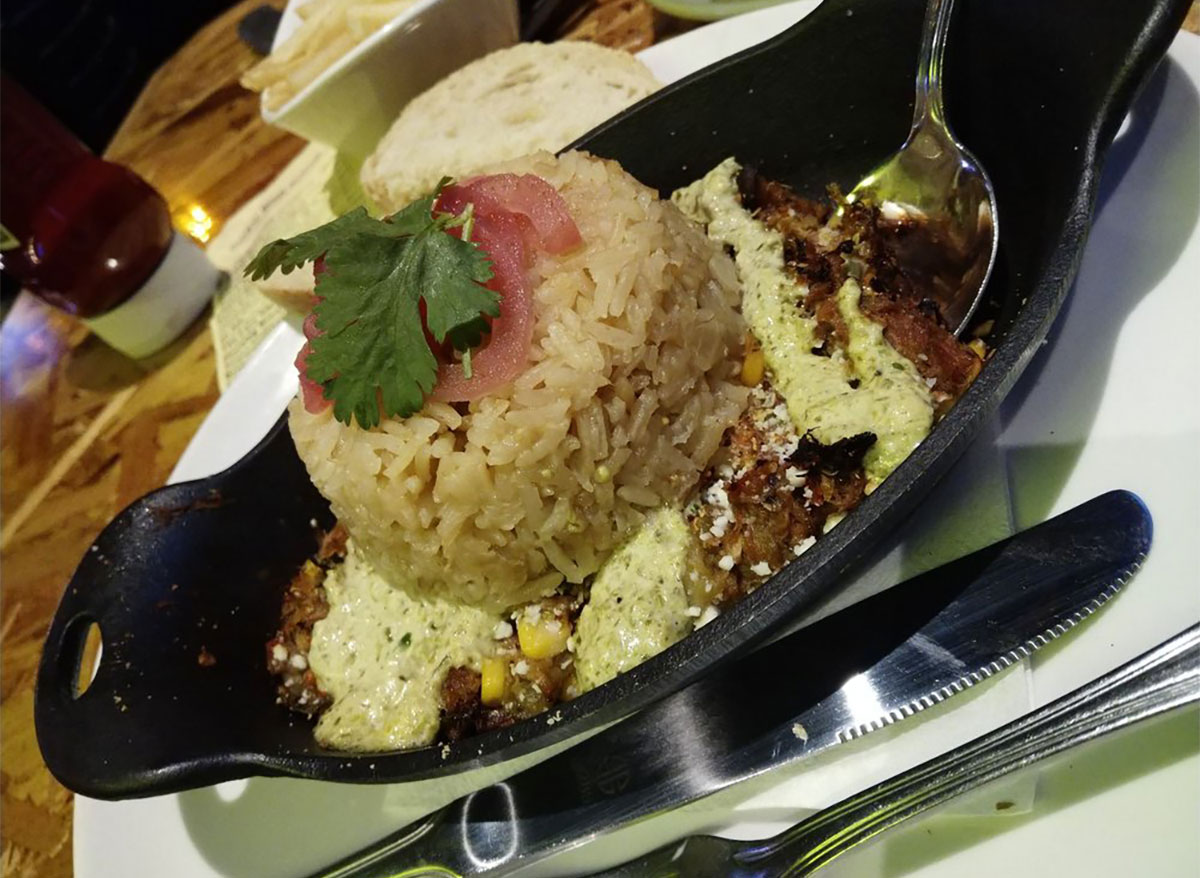 If pub food and a cold glass of beer are more of mom's style, then she's going to love takeout from O.H.S.O Brewery & Distillery in Gilbert, Arizona. Snag a plate of the french fries with green chili pork sauce and pair it with her favorite beer.
ARKANSAS: Cathead's Diner in Little Rock
Does mom love brunch and barbecue? Then Cathead's Diner is the place to order from this Mother's Day! If you decide to order, do not skip on snagging a few Cathead Biscuits with your meal—especially if you're ordering their mouth-watering brisket.
CALIFORNIA: SOL Mexican Cocina in Newport Beach
If you're in the Newport Beach area for Mother's Day, you have to order mom some grub from SOL Mexican Cocina. Some top picks from Yelp reviewers include the carne asada taco platter, the ceviche, and their famous Taco Vampiro.
COLORADO: Cranelli's Italian in Lone Tree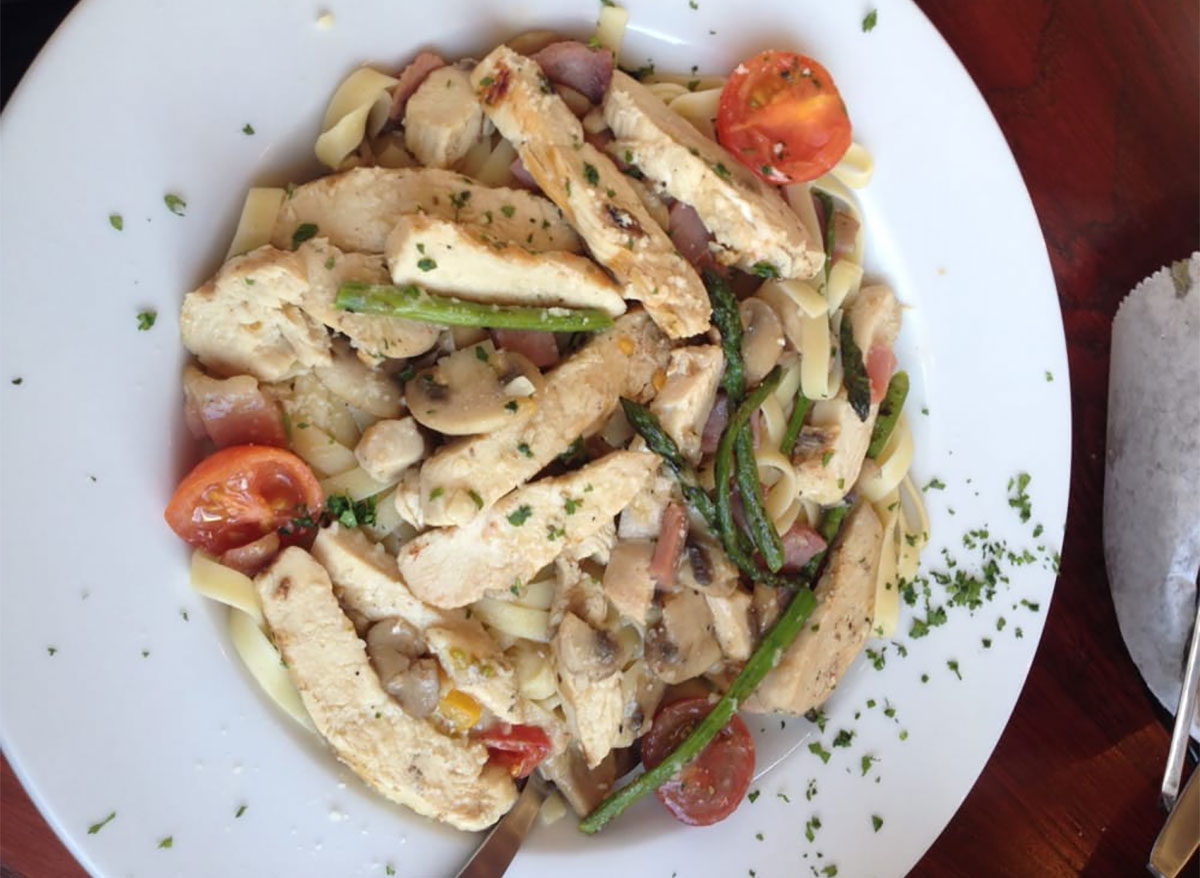 Treat mom to a lavish Italian dinner from Cranelli's for Mother's Day this year! Their Chicken Marsala and Bolognese are always good choices, especially if you pair them with mom's favorite bottle of red wine.
Choose a wine to grab mom with our list of The 25 Best Wines to Give—All Under $25.
CONNECTICUT: La Zingara in Bethel
You may not be able to take mom out for a fancy evening, but you sure can enjoy one at home! La Zingara will turn your average night into an elegant event by ordering the Burrata and Duck Prosciutto appetizer and the Tagliatelle Alla Zingara pasta for dinner. Or if she'd rather keep it casual, order a few of their wood-fired pizzas!
DELAWARE: Big Fish Grill in Rehoboth Beach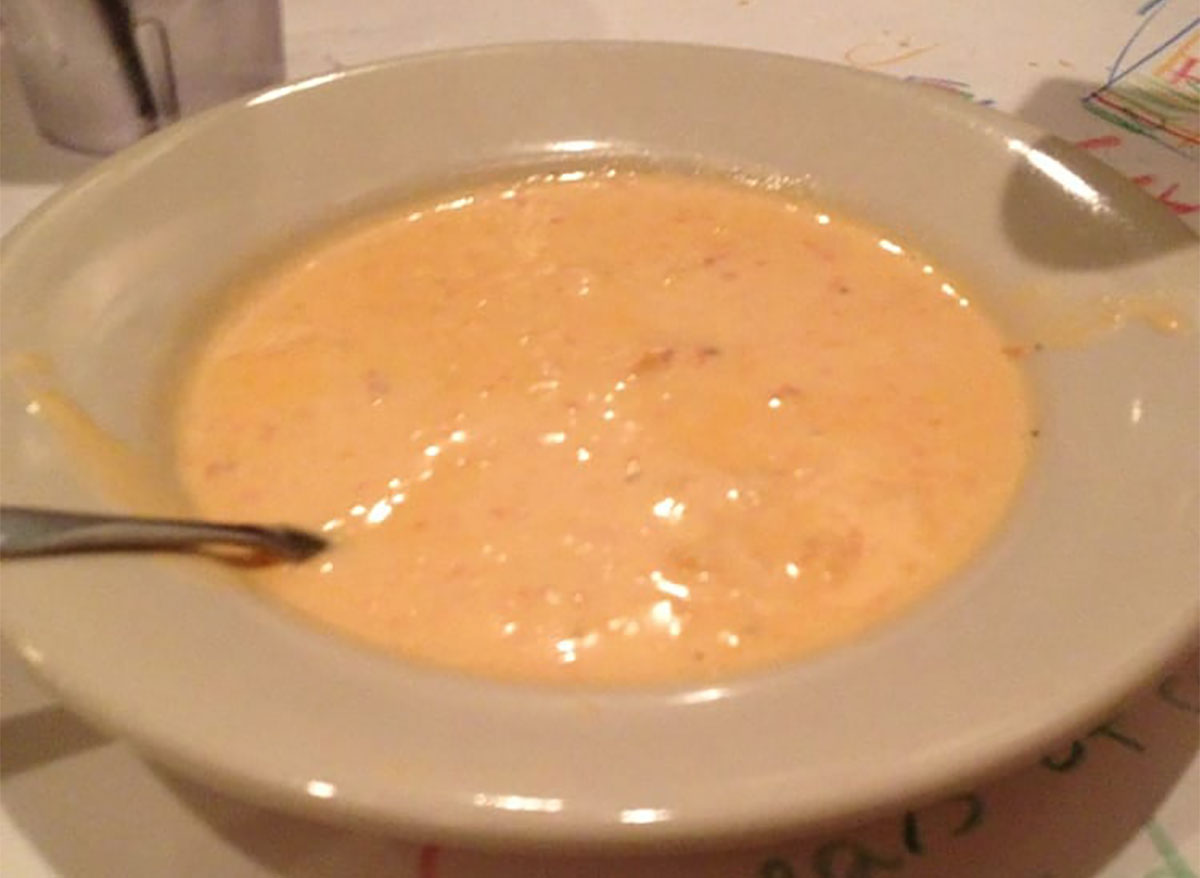 You can't go wrong with a seafood dinner, especially if it involves delectable crab cakes and lobster bisque from Big Fish Grill. This Rehoboth Beach staple is offering all of their favorite menu items for takeout, including their sushi bar menu and a selection of desserts!
FLORIDA: Restaurant Orsay in Jacksonville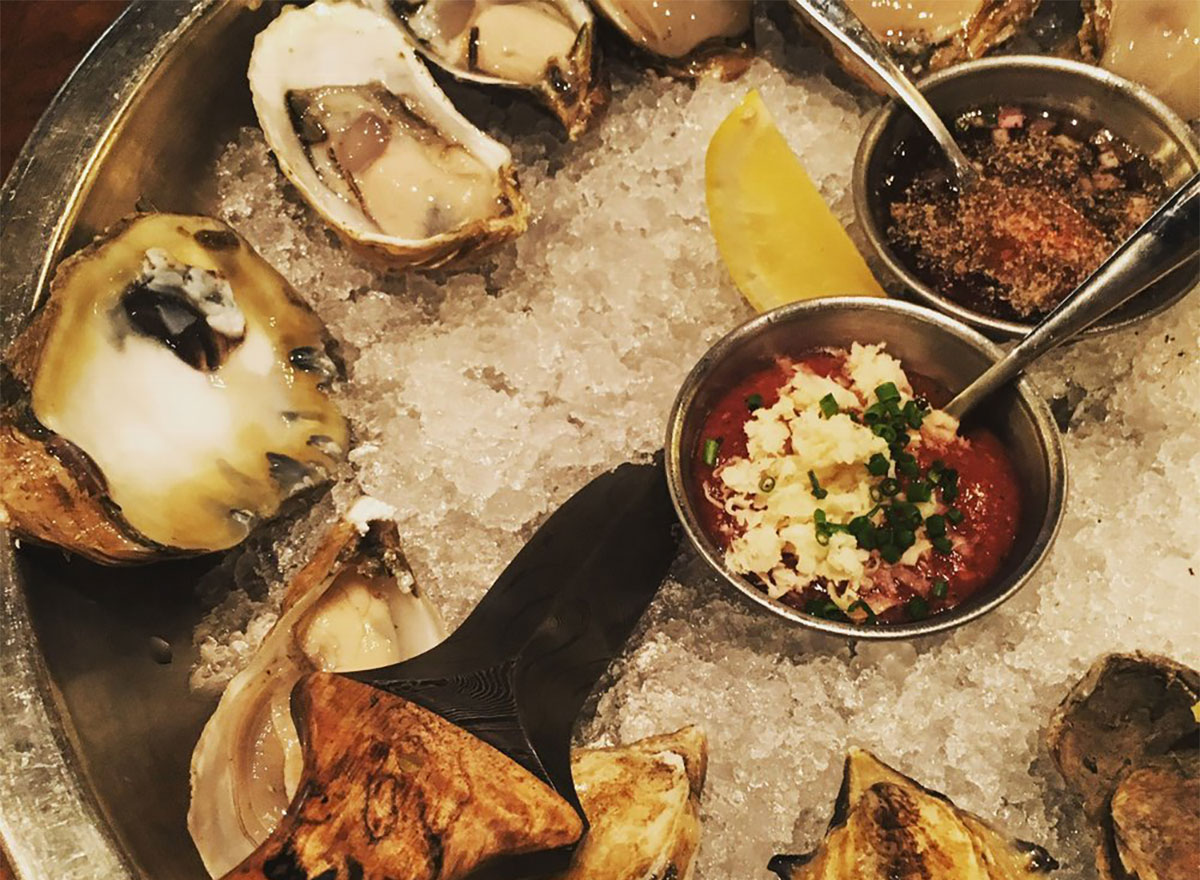 Oysters in quarantine? Restaurant Orsay is making it possible! You may not be able to take mom out for a night on the town, but you sure can have a party at home thanks to the incredible selection of curbside pick-up. And don't forget to snag mom a cocktail, too!
STAY INFORMED: Sign up for our newsletter to get the latest coronavirus foods news delivered straight to your inbox.
GEORGIA: Ray's in the City in Atlanta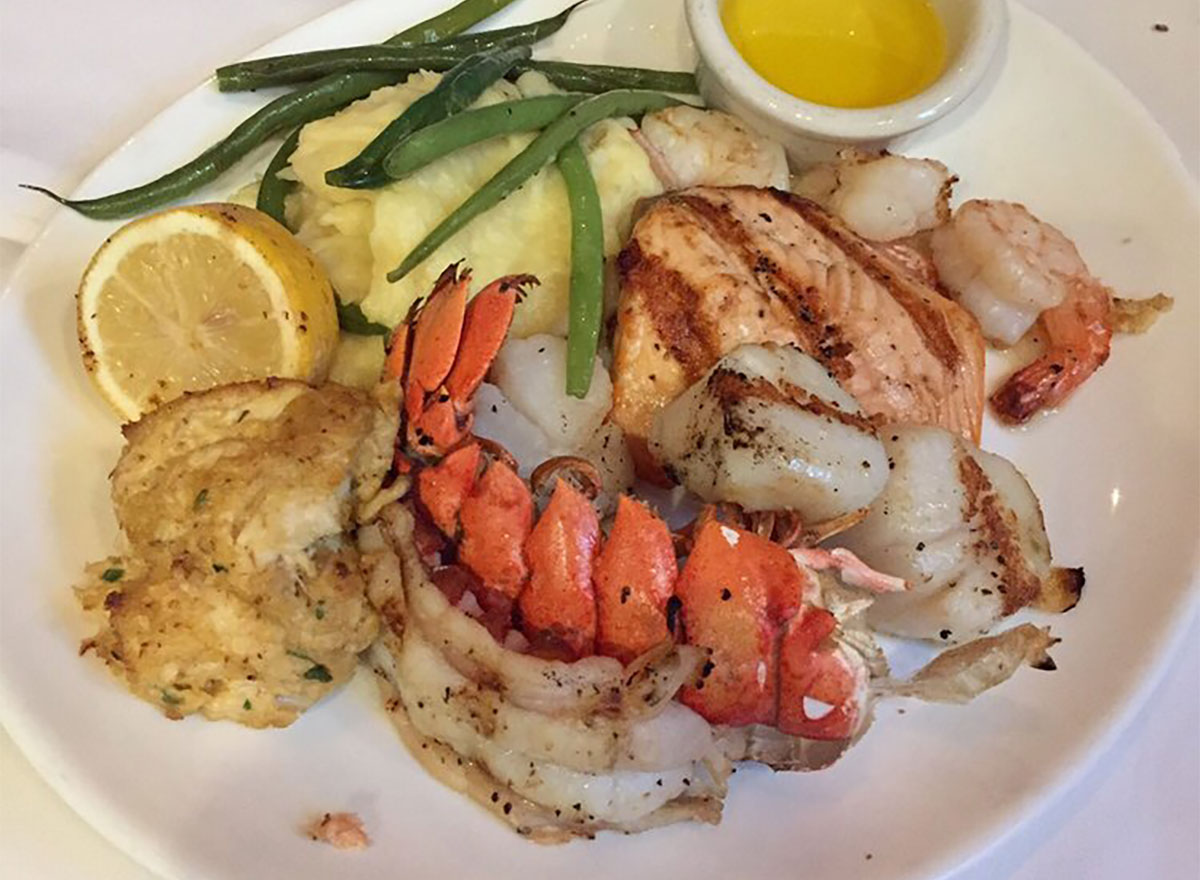 It may not be the same to take mom out for a dinner in downtown Atlanta, but Ray's in the City is making it special no matter where you are. Enjoy from a fine selection of items on the restaurant's takeout menu, including the Mother's Day Brunch To-Go options. A mimosa kit for the whole family? Yes, please!
Or set up your own mimosa bar at home! Here are The Best Cheap Champagnes & Sparkling Wines Under $30.
HAWAII: Basalt in Honolulu
Want Mom to feel extra-special this Mother's Day? Basalt is offering long-stemmed roses with any delivery or takeout order, with three roses for $6.50 and six for $12.
IDAHO: Joe Momma's Breakfast Eatery in Meridian
Joe Momma's is offering a special Mother's Day menu for delivery and takeout, complete with family-style brunch entrees like scrambled eggs, bacon, and potatoes. And cinnamon rolls. Always cinnamon rolls.
ILLINOIS: Yolk—South Loop in Chicago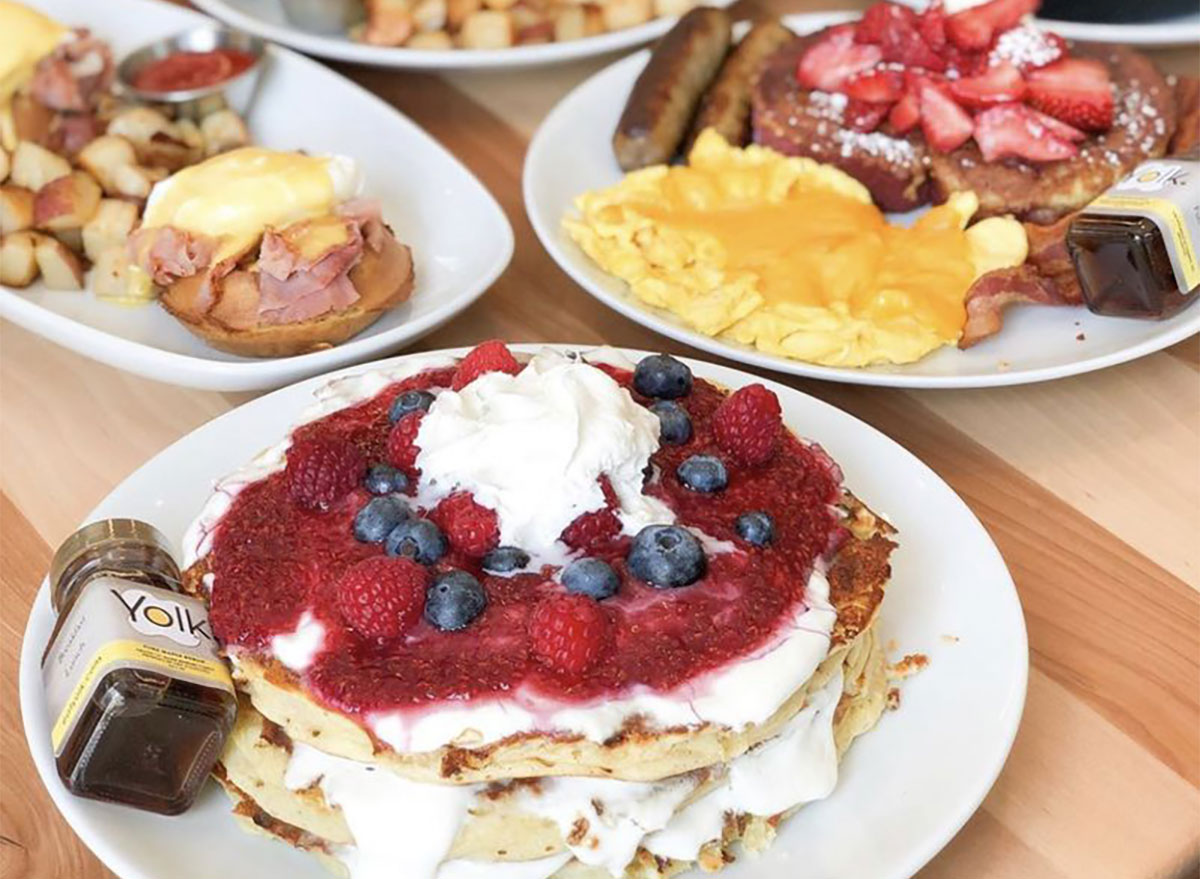 Yolk offers so many delicious brunch options, from breakfast burritos to red velvet French toast. Whatever you choose for your at-home festivities, Mom is sure to love it.
INDIANA: Rosie's Place in Zionsville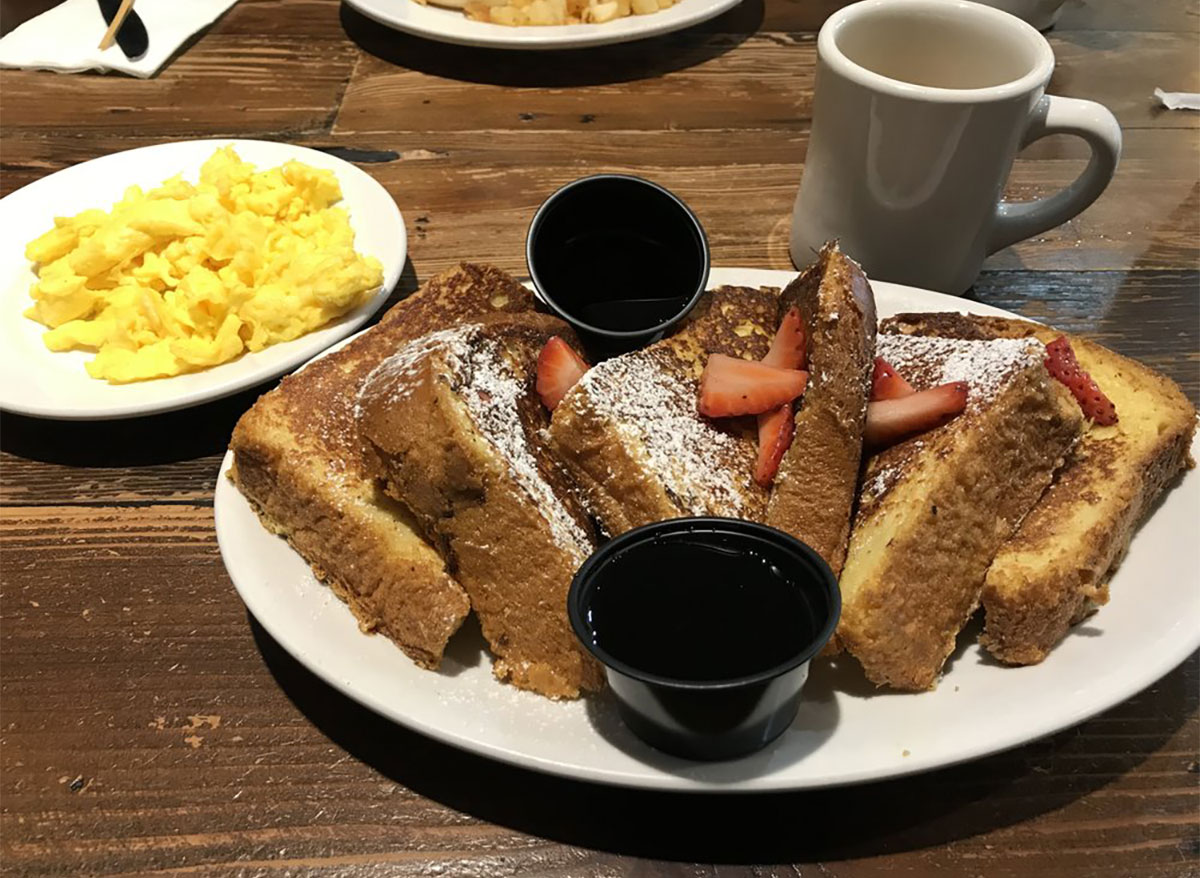 In addition to offering food for pickup and delivery, Rosie's Place is also selling Mother's Day care packages, like this coffee kit that's perfect for new moms.
IOWA: Main Street Cafe & Bakery in Ankeny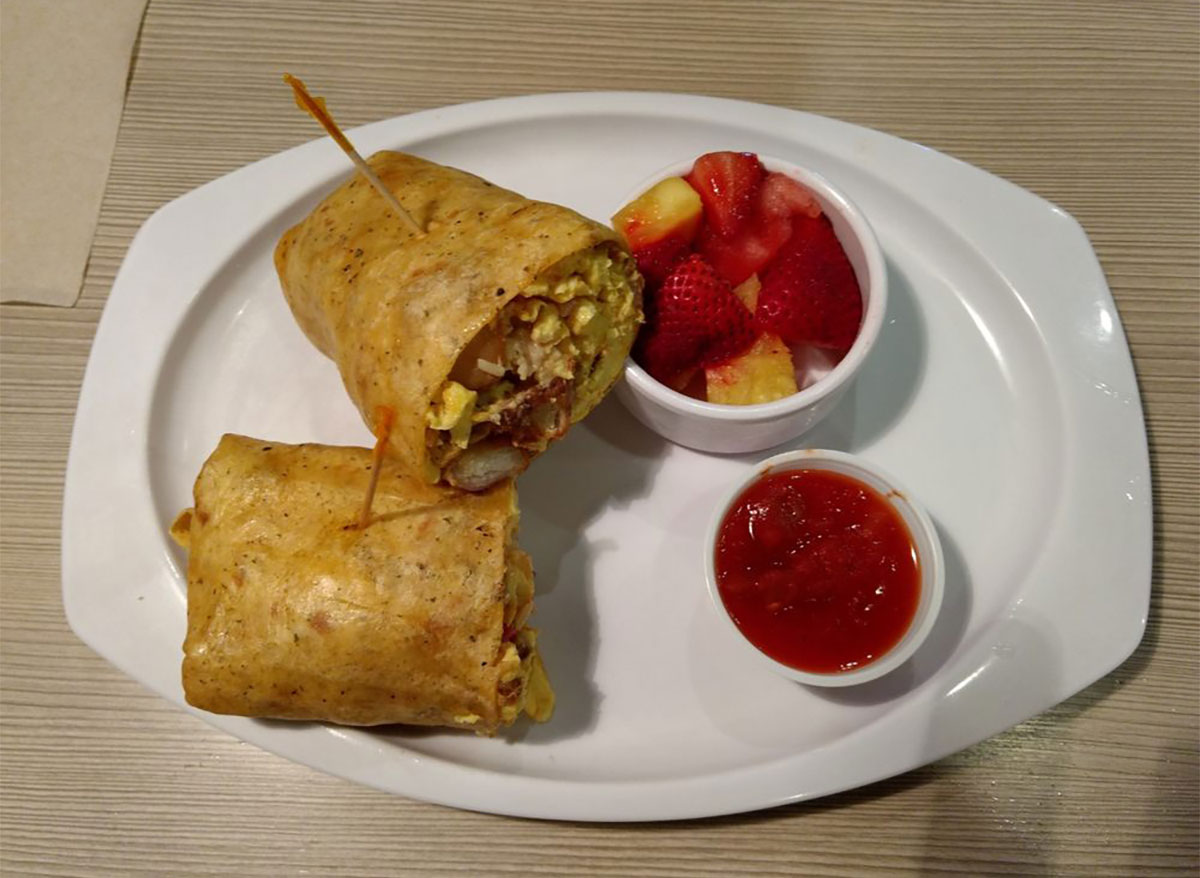 Main Street Cafe & Bakery's menu has everything you could want for a Mother's Day brunch or lunch. Treat mom to a sandwich, burger, or a delicious bowl of buffalo chicken mac and cheese.
KANSAS: Newport Grill in Wichita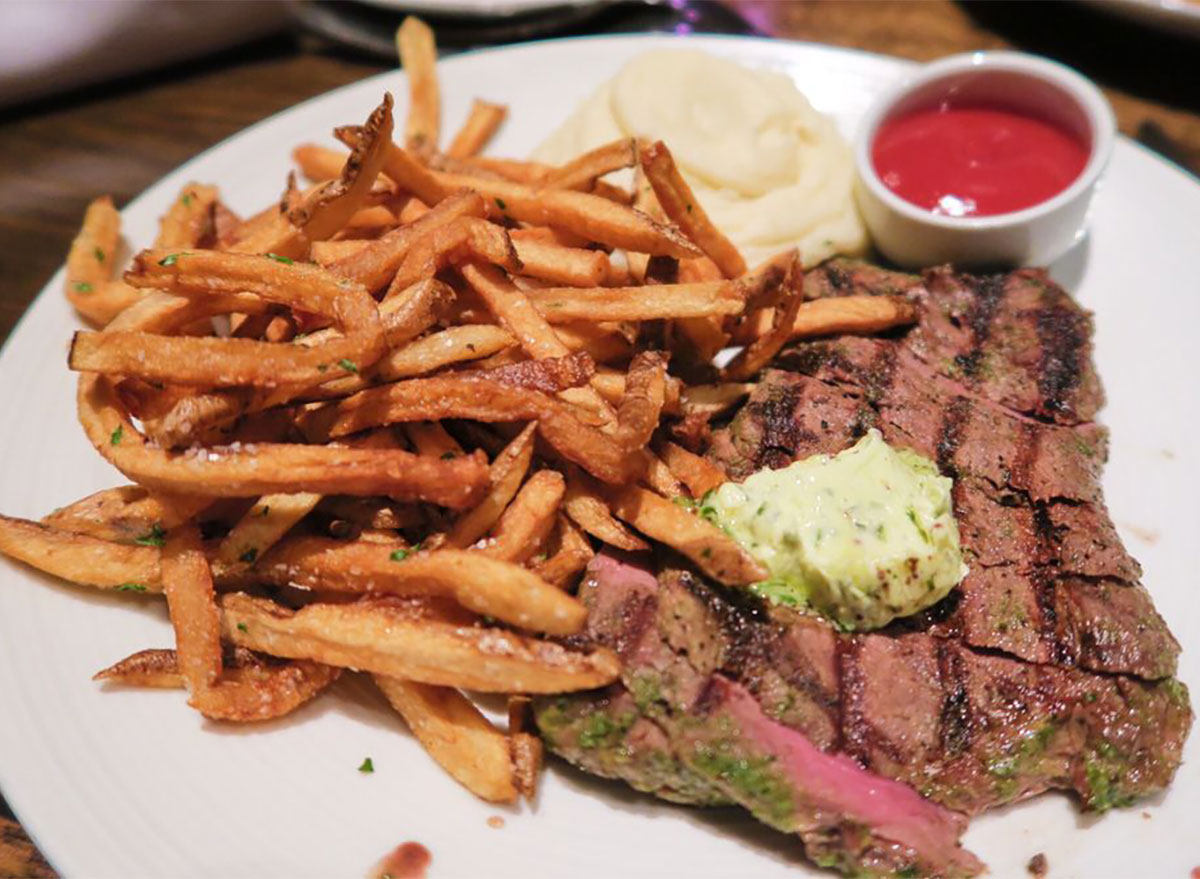 Newport Grill is offering family-style meals for Mother's Day takeout and delivery. Try the salmon or the beef bourguignon, each of which will feed four to six people.
KENTUCKY: Butchertown Grocery in Louisville
With a menu that includes everything from escargot to gnocchi, Butchertown Grocery is the perfect place to grab Mother's Day lunch or dinner. Don't forget to add a side of biscuits and gravy!
LOUISIANA: Cochon in New Orleans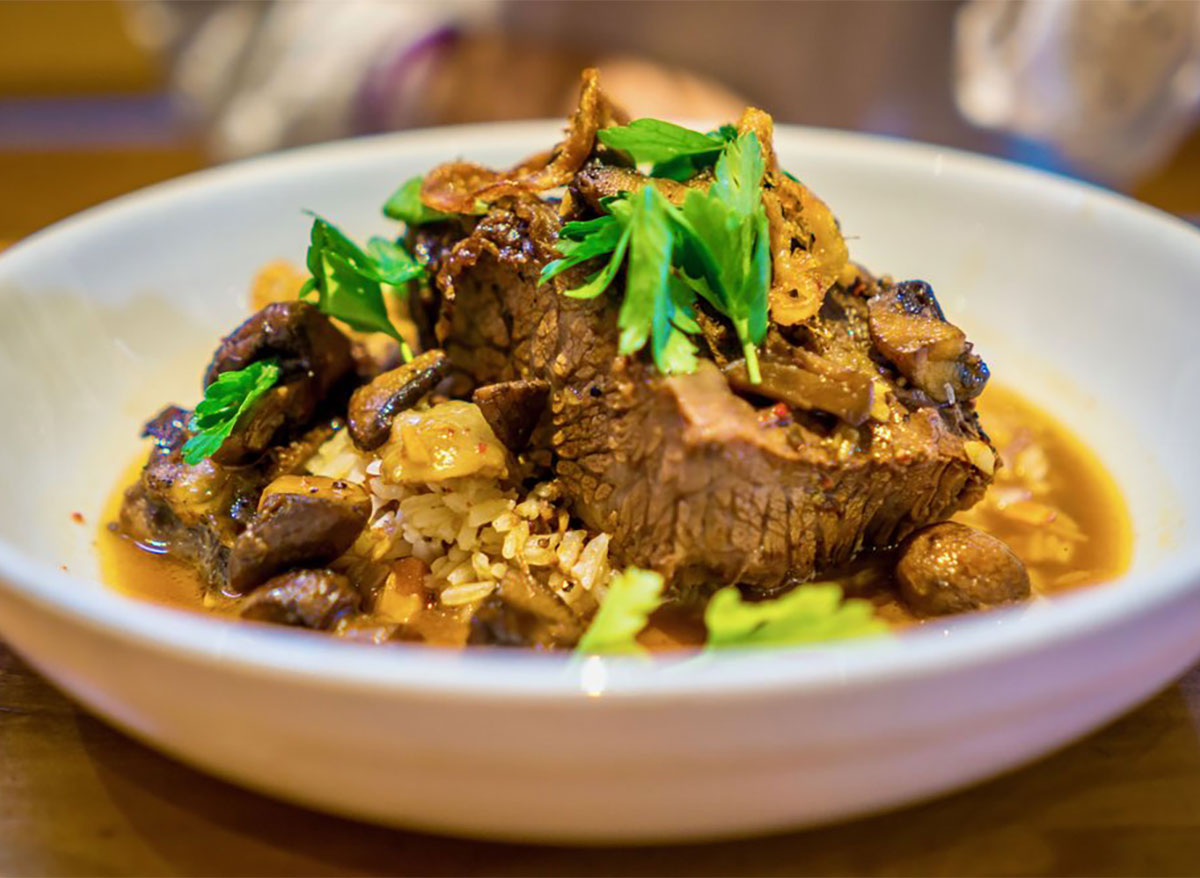 Want to treat Mom to some authentic Cajun cooking? You can't go wrong with takeout or delivery from Cochon in New Orleans. Try one of the restaurant's innovative dishes like rabbit and dumplings or an oyster and bacon sandwich.
MAINE: Royal River Grill House in Yarmouth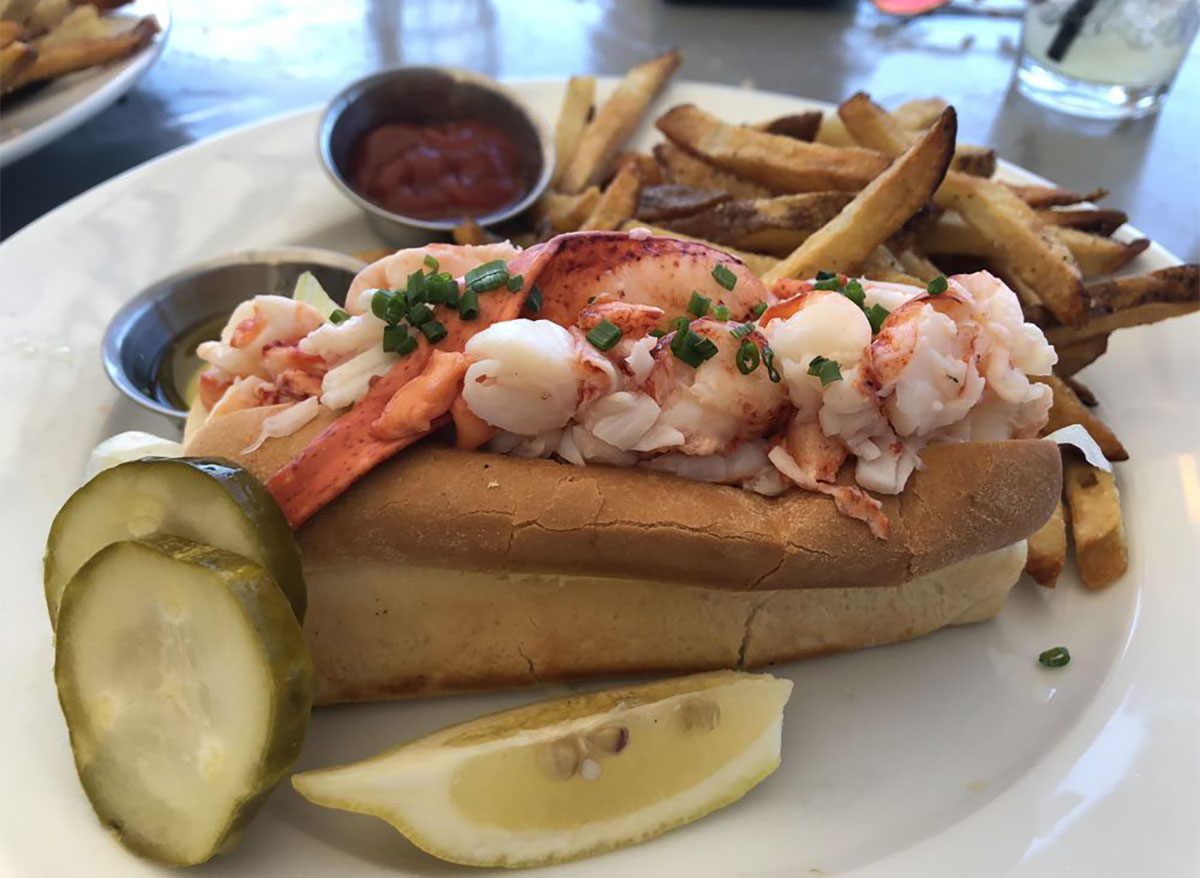 Royal River Grill House is offering a special Mother's Day menu, with scrumptious options like a lobster bake dinner for four people and a Mother's Day Bloody Mary kit. If your mom loves seafood, takeout from this restaurant is sure to be a delight.
MARYLAND: Miss Shirley's Cafe in Baltimore
You can't go wrong with the delicious Southern food from Miss Shirley's! Try the fried green tomatoes, deviled eggs, and shrimp and grits for an out-of-this-world brunch experience.
MASSACHUSETTS: Moonstones in Chelmsford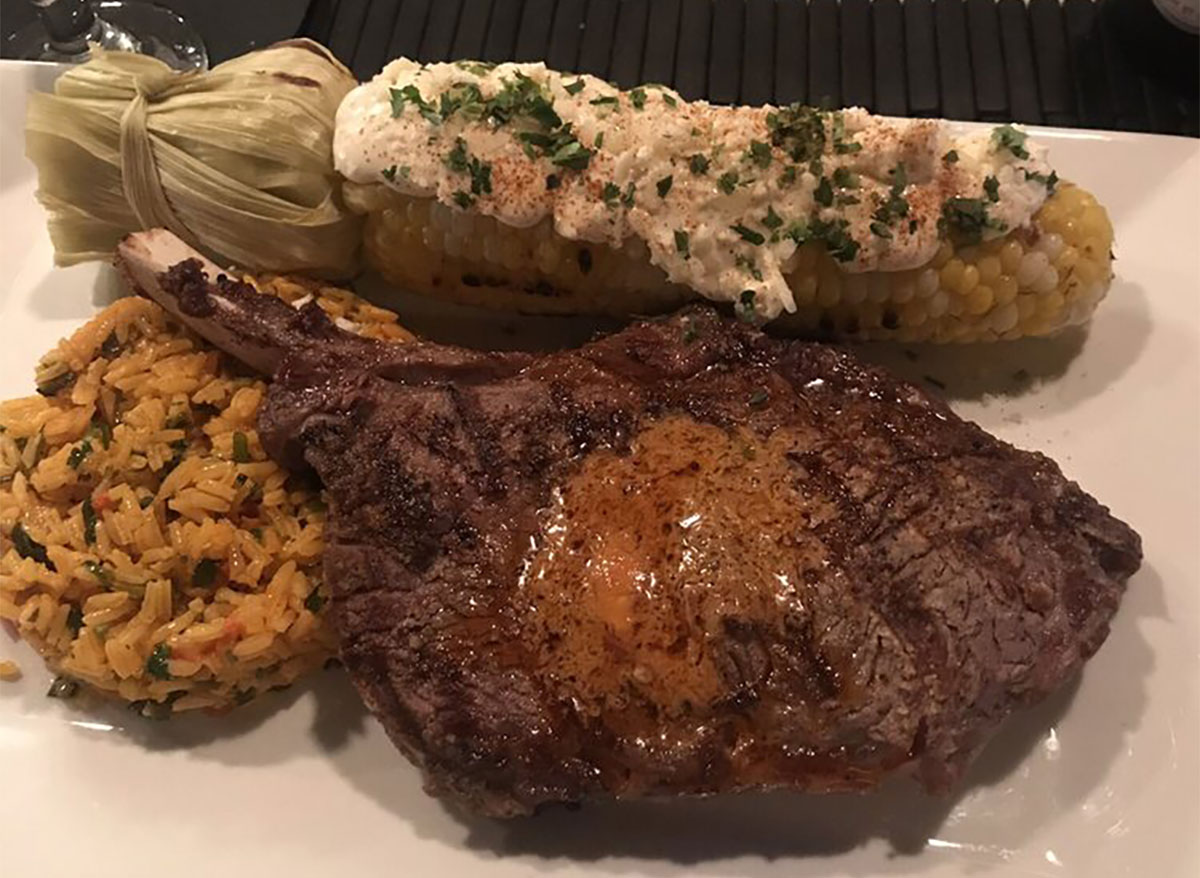 Preorders for Mother's Day feasts are now available on the Moonstones website. Treat Mom to prime rib, roast chicken, shrimp cocktail, and even a local flower arrangement.
MICHIGAN: Nico & Vali Italian Eatery in Plymouth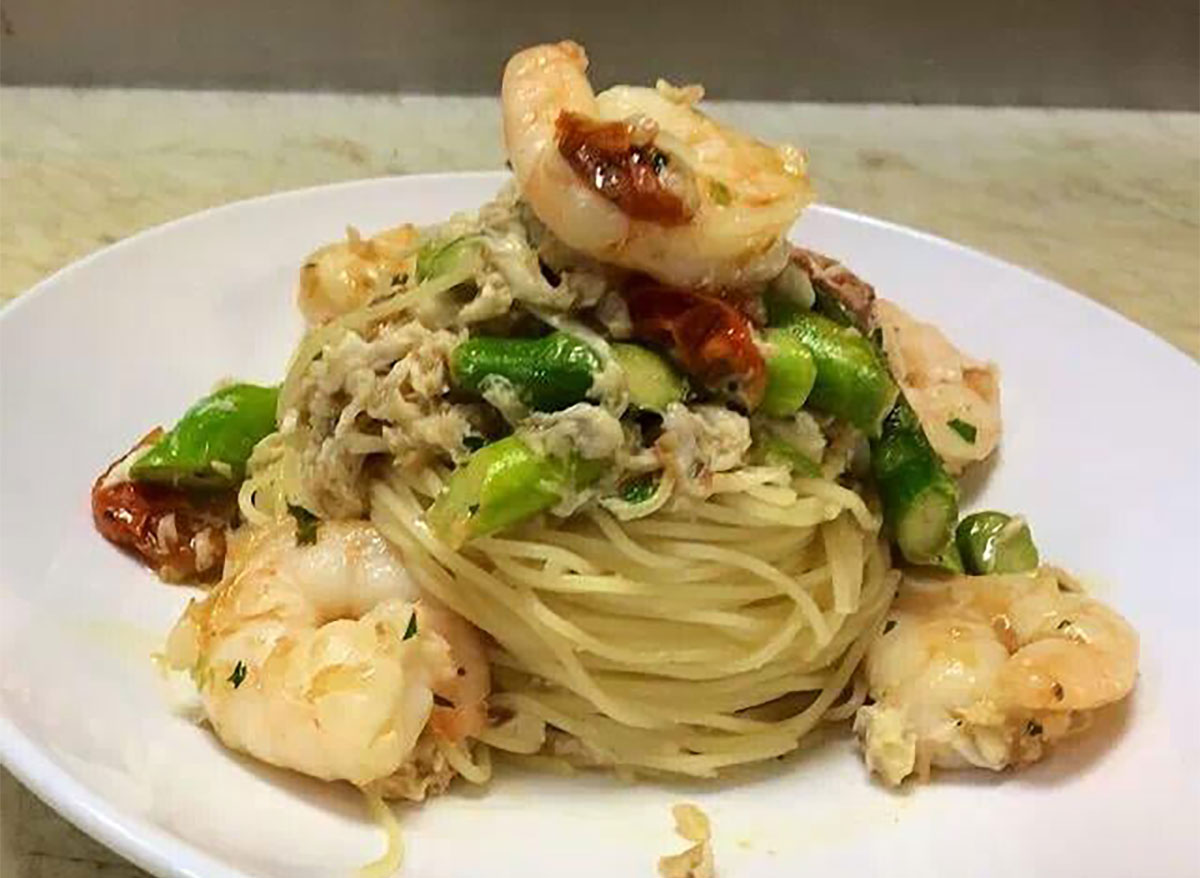 Offering delicious Italian food for lunch and dinner, Nicol & Vali is open for pickup and delivery. Treat Mom to pasta, steak, or even veal.
MINNESOTA: Birchwood Cafe in Minneapolis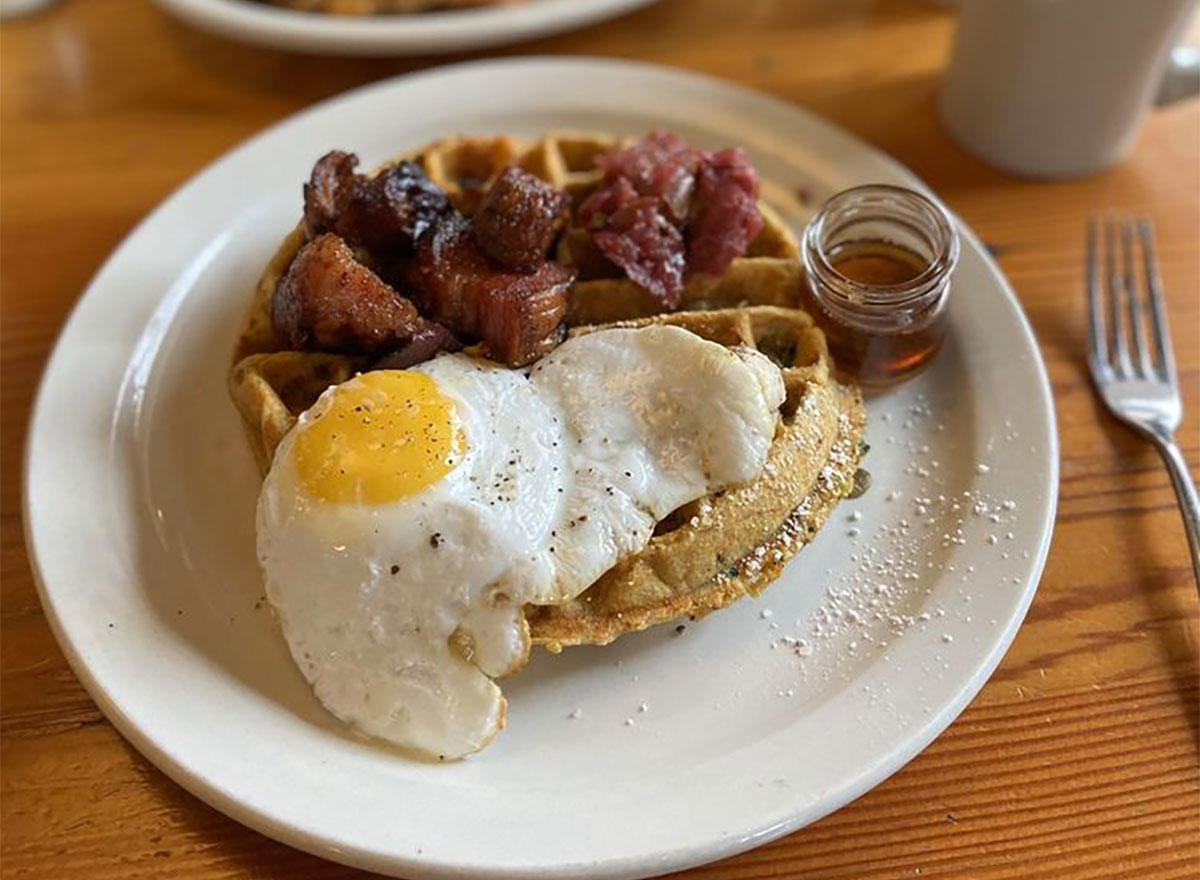 Birchwood Cafe is offering a special Mother's Day brunch menu, with delectable offerings like at-home mimosa kits to go with your waffles and eggs. The restaurant is even selling reusable face masks, with 100 percent of proceeds from the masks going to charity.
MISSISSIPPI: The Rustler in Meridian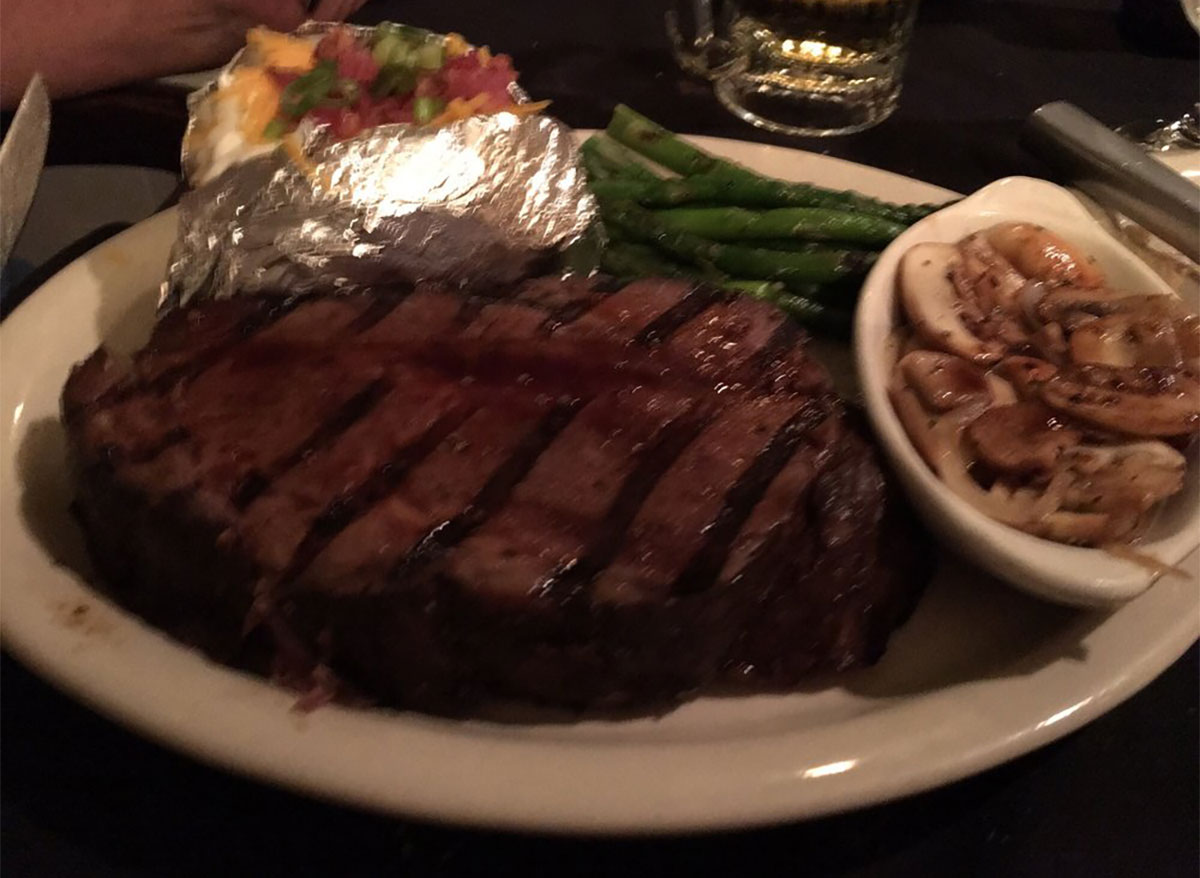 Treat Mom to a luxury meal from this steakhouse! With menu items like bacon-wrapped scallops, prime rib, and bread pudding, The Rustler's takeout options will make Mother's Day feel extra special, even at home.
MISSOURI: Salt + Smoke in Saint Charles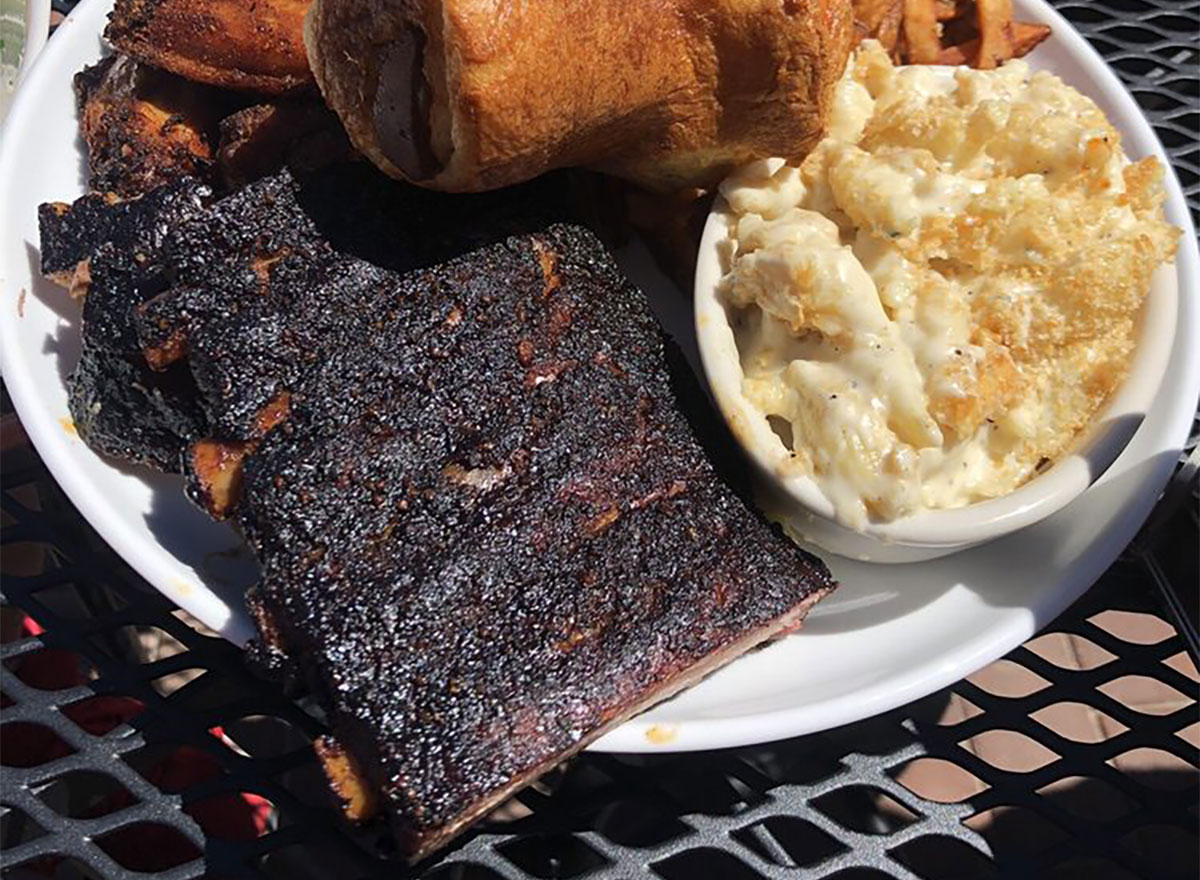 Does Mom love slow-smoked barbecue? Treat her to ribs, pulled pork, or brisket from this casual joint. They even have "beef fat fries" as a side dish!
MONTANA: Walkers in Billings
Walkers has something for everyone, so the takeout menu is sure to be a Mother's Day hit. From the spicy cauliflower appetizer to the Bourbon Street pasta, Walkers' entire menu sounds like a delight. You can even add on one of the restaurant's "spirit kits" to make your own Mother's Day cocktails at home.
NEBRASKA: Early Bird in Omaha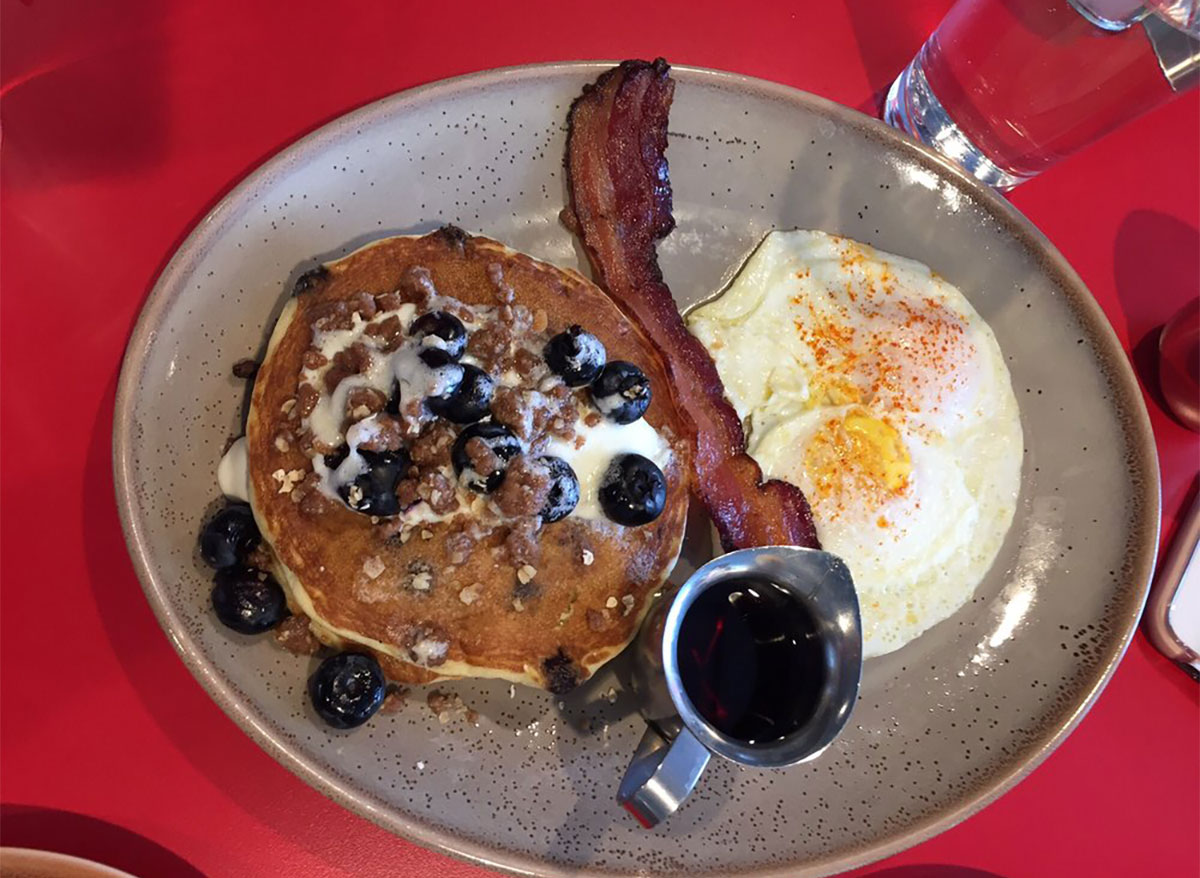 You can't go wrong with a Mother's Day brunch from Early Bird! Try the Chicken & Donut or one of the restaurant's many delicious pancake options. (How many places serve PB&J pancakes?)
NEVADA: Lazy Dog Restaurant & Bar in Las Vegas
You can't hit up the casinos, but you can order delivery and takeout from this local favorite eatery. Treat your mom to freshly made donut holes, avocado toast, and a DIY mimosa bar.
NEW HAMPSHIRE: Poor Boy's Diner in Londonderry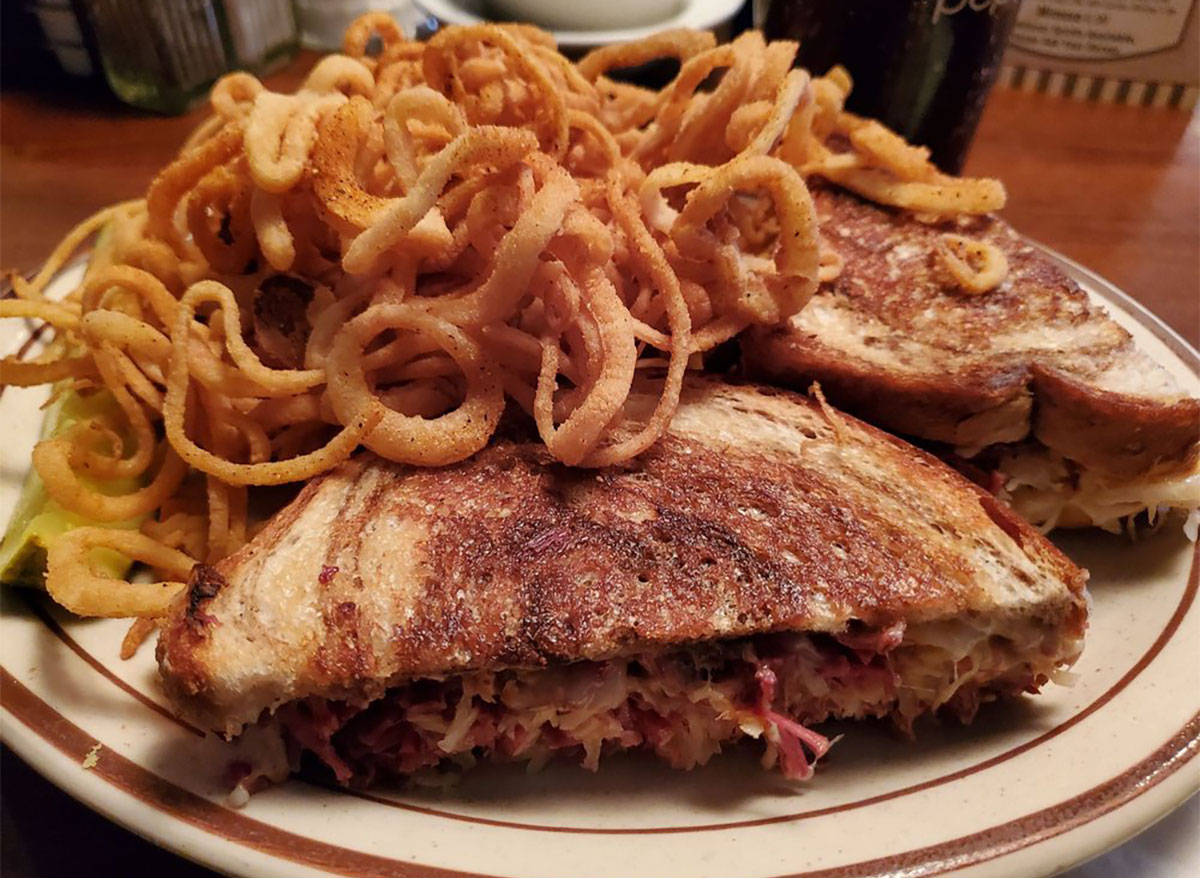 Looking for some good old-fashioned diner food? Poor Boy's Diner should be your go-to! Treat Mom to comfort classics like a burger or a Reuben sandwich.
NEW JERSEY: MK Valencia in Ridgefield Park
MK Valencia has a Mother's Day brunch special you won't want to miss. Just $50 will get you brunch for two that includes shrimp cocktail, steak and eggs, salmon, and more. Plus mimosas, of course.
Prefer cooking at home? Try one of these 17 Perfect Mother's Day Brunch Recipes.
NEW MEXICO: Sixty Six Acres in Albuquerque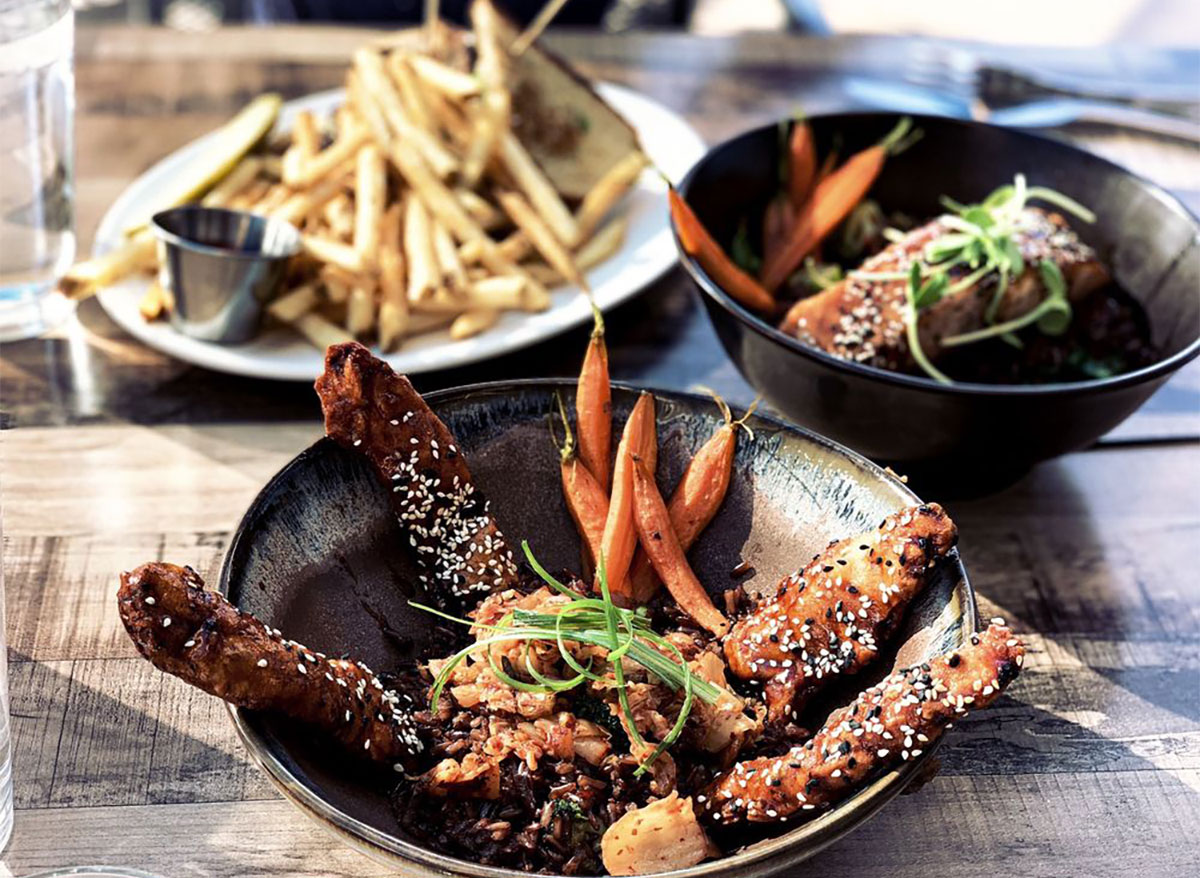 Whether Mom wants a pork belly Banh Mi sandwich or the New Mexico Shrimp and Grits, Sixty Six Acres is here for the win.
NEW YORK: The Smith in New York City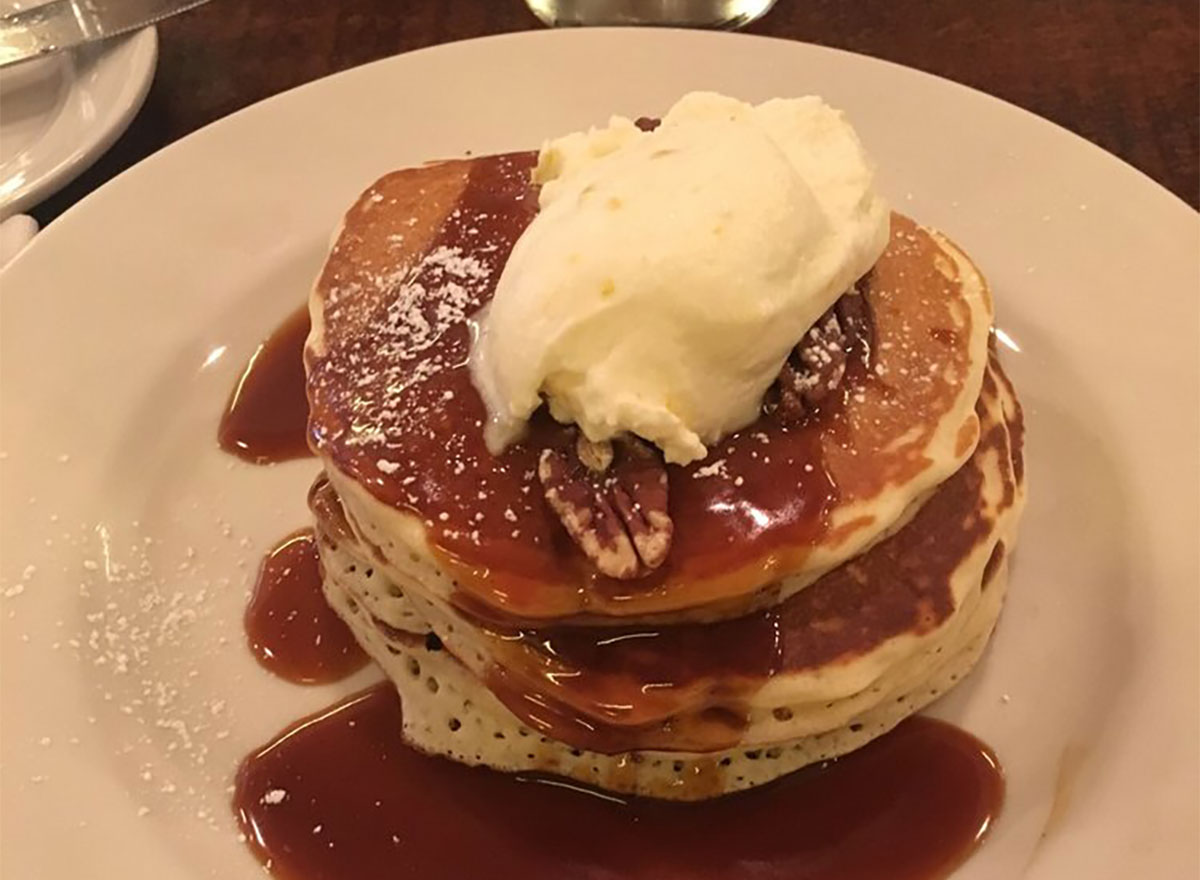 With multiple locations across Manhattan (as well as in Chicago and Washington, D.C.), The Smith is a classic brunch destination. You can still enjoy delivery from the restaurant, and treat Mom to meals like vanilla bean French toast and ricotta gnocchi.
NORTH CAROLINA: Soca Raleigh in Raleigh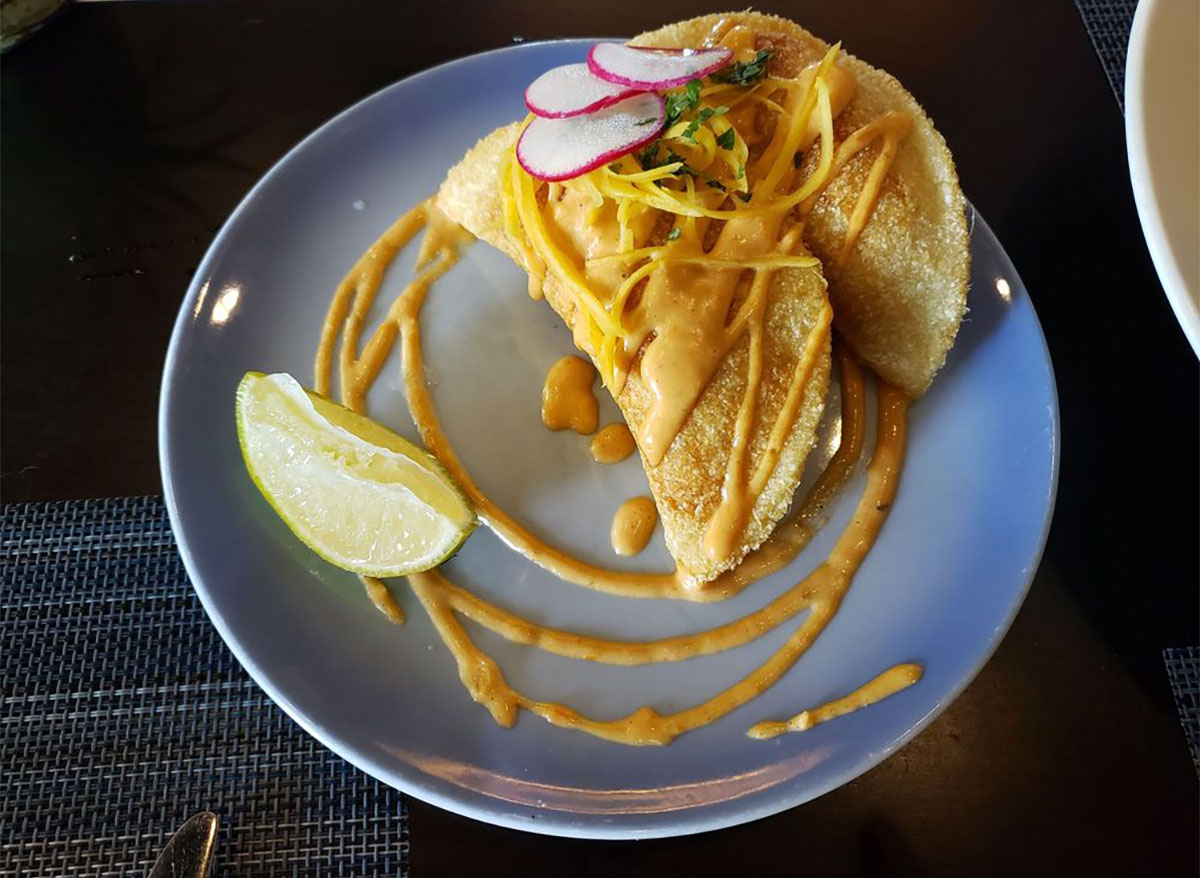 Treat Mom right with food from this Latin-American restaurant. You can't go wrong with the empanadas or Jamaican lamb patties.
NORTH DAKOTA: Maxwells Restaurant & Bar in West Fargo
If you want a luxury feast this Mother's Day, Maxwells is the place to order from. With menu items like lobster fettuccine and beef tenderloin, Maxwells menu has all the makings for a delicious meal.
OHIO: Northside Yacht Club in Cincinnati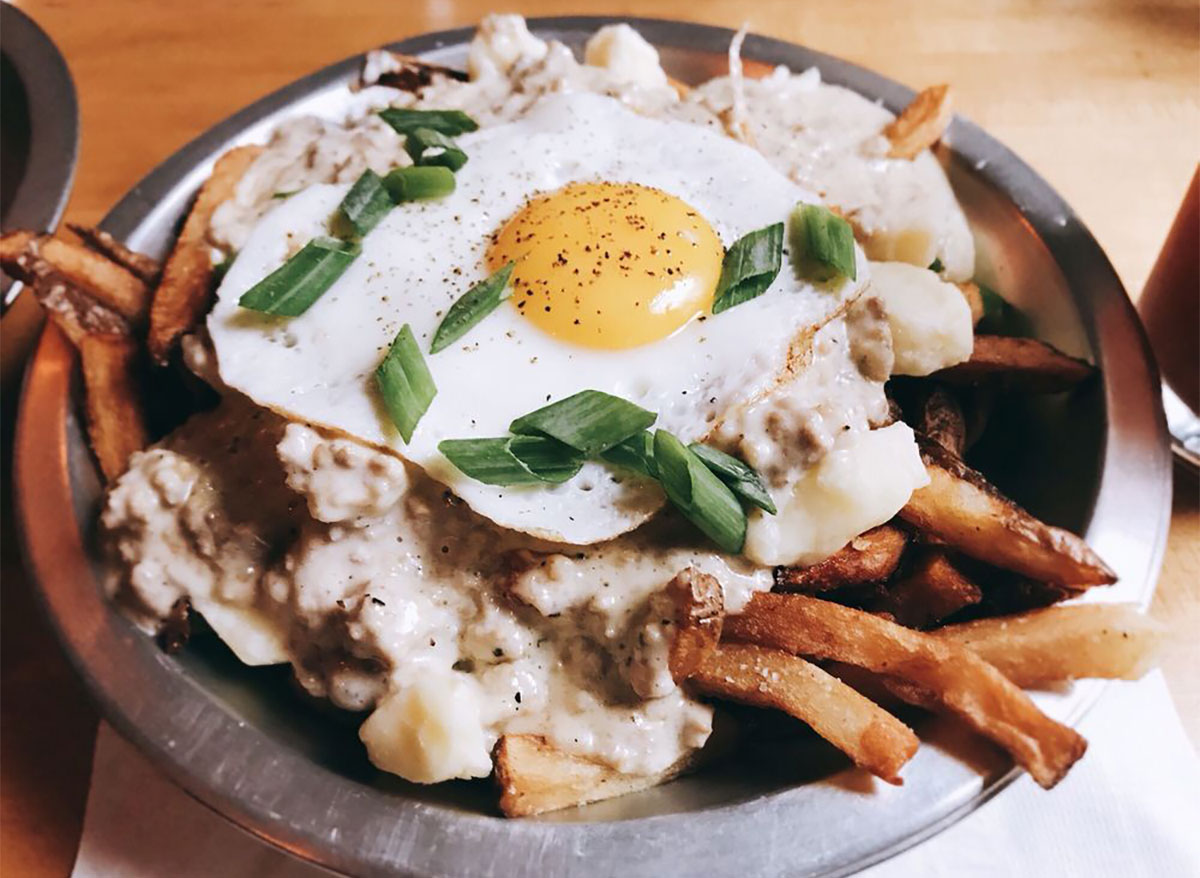 You don't have to be nautically inclined to order carryout food from this Ohio hotspot. Treat Mom to "Cincinnati poutine" and a burger, and be sure to order a to-go cocktail, too.
OKLAHOMA: Stitch in West Village, Oklahoma City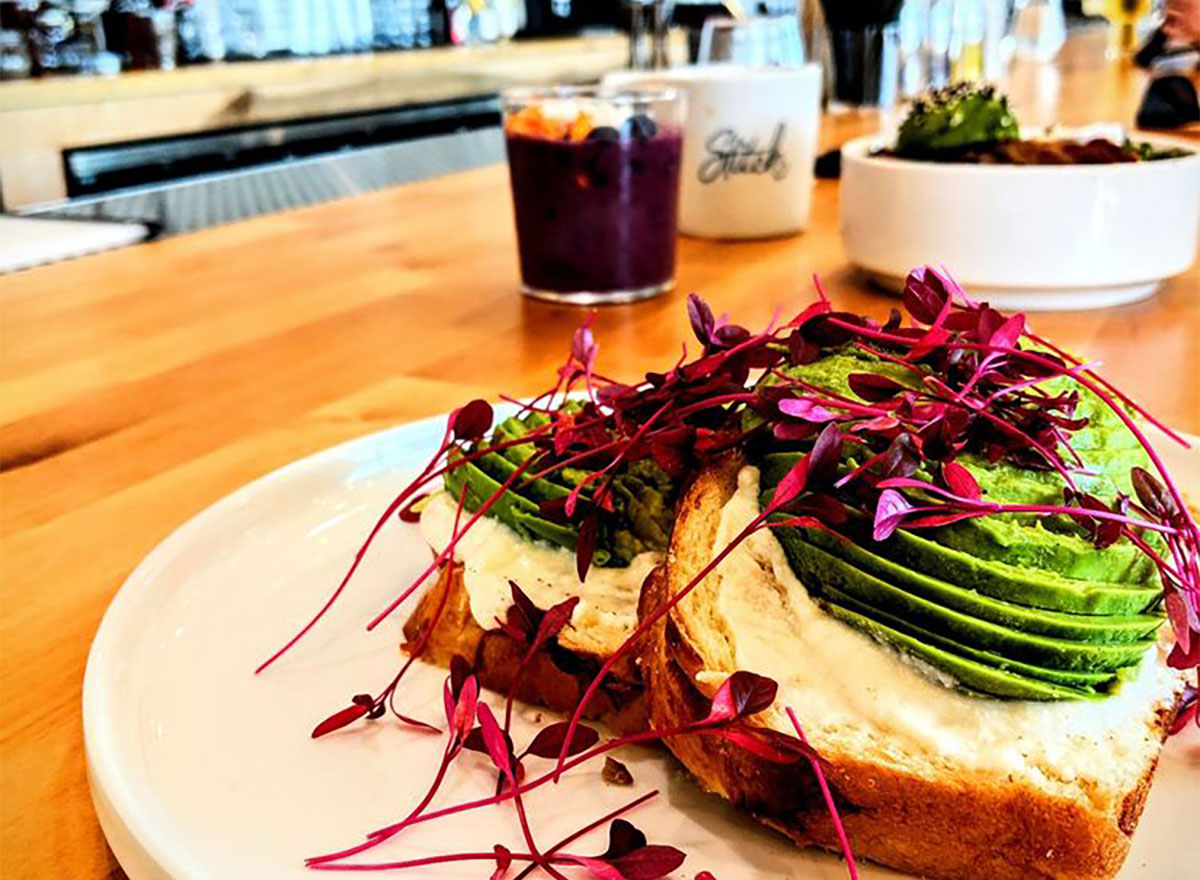 Fried catfish, tacos, and delicious espresso drinks? You can find all of them at Stitch in Oklahoma City. Brunch at home just got a serious upgrade.
OREGON: The Sparrow Bakery in Bend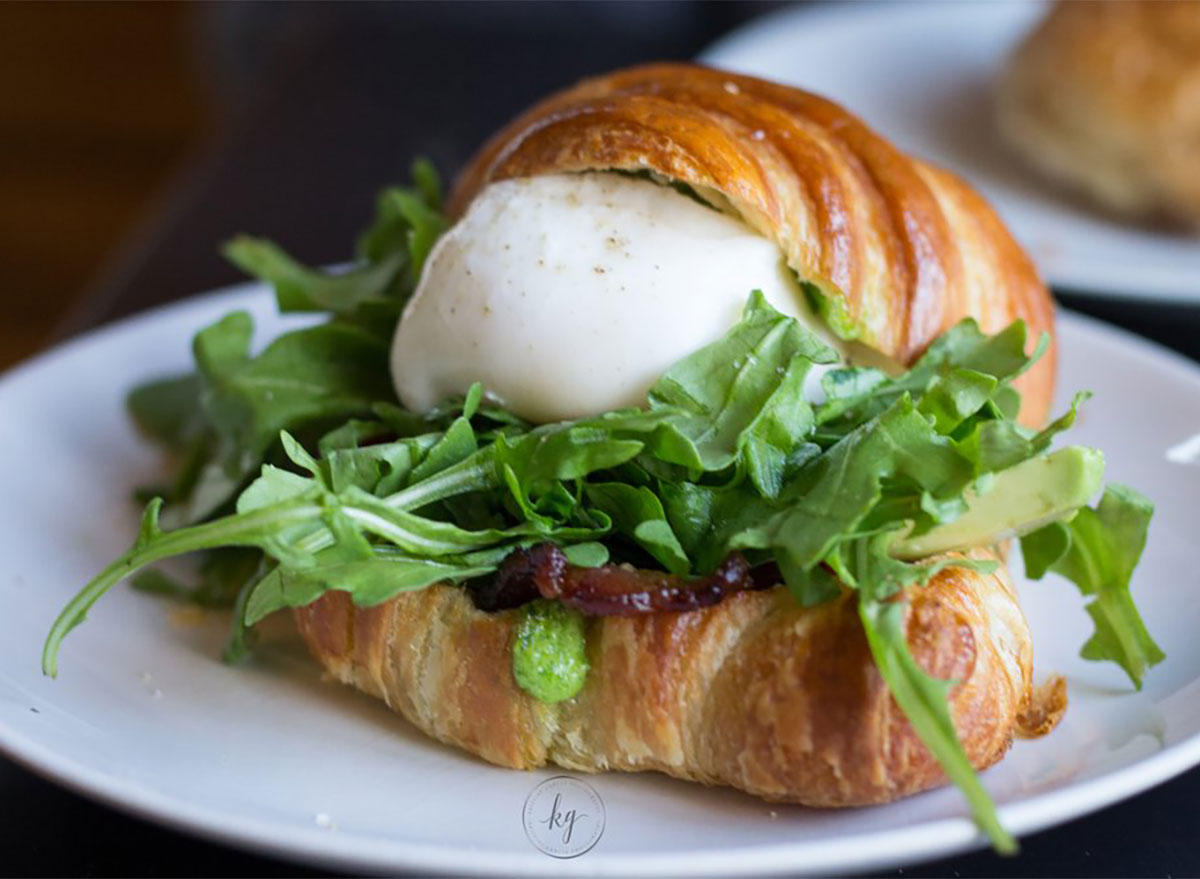 If Mom loves breakfast sandwiches, treat her to a delicious one from The Sparrow Bakery. Bonus points if you bring home some fresh croissants, too!
PENNSYLVANIA: A Taste of Britain in Wayne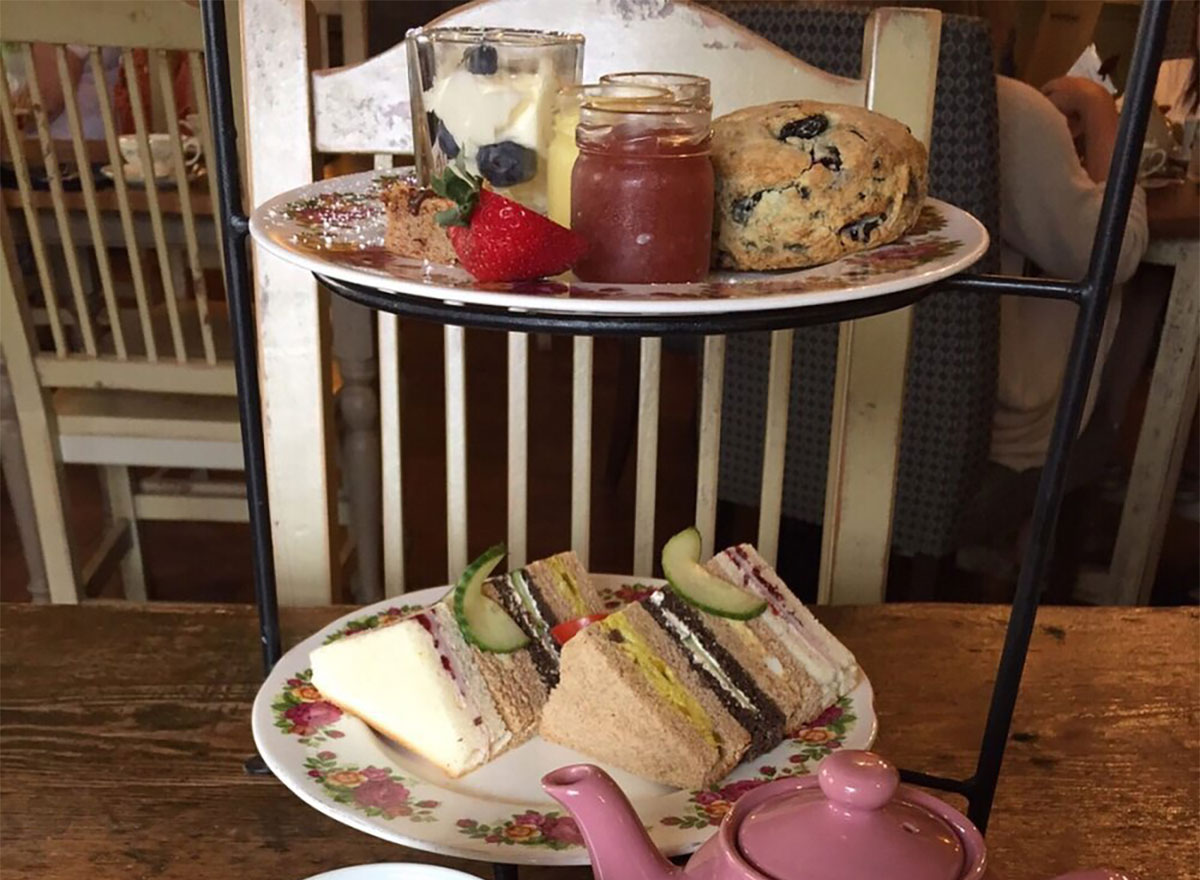 If Mom loves teatime, treat her to a traditional English meal from A Taste of Britain. The restaurant is offering a special to-go afternoon tea for Mother's Day, as well as favorites like steak and ale pie.
RHODE ISLAND: Bucktown in Providence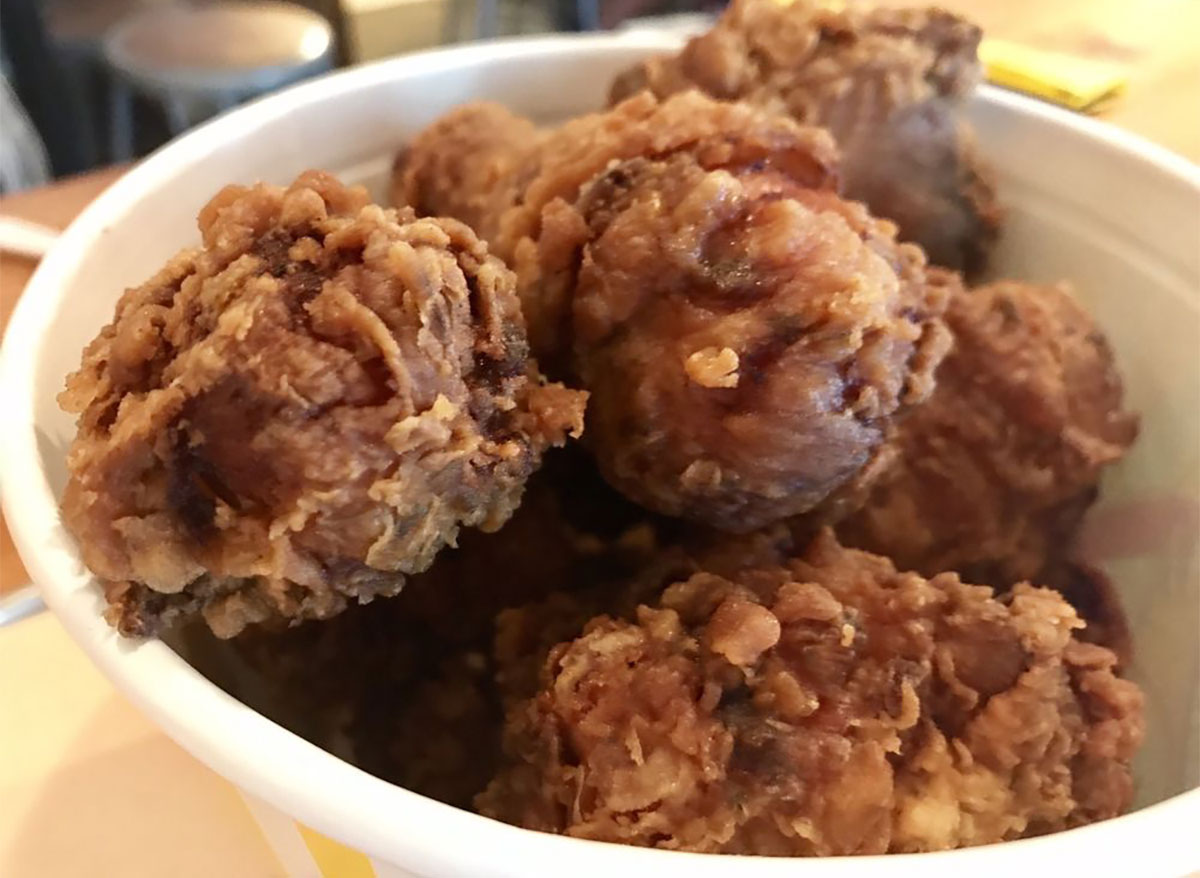 Southern comfort is the name of the game at Bucktown. From fried chicken to collard greens to banana pudding, this menu is sure to satisfy any quarantine cravings.
SOUTH CAROLINA: The Macintosh in Charleston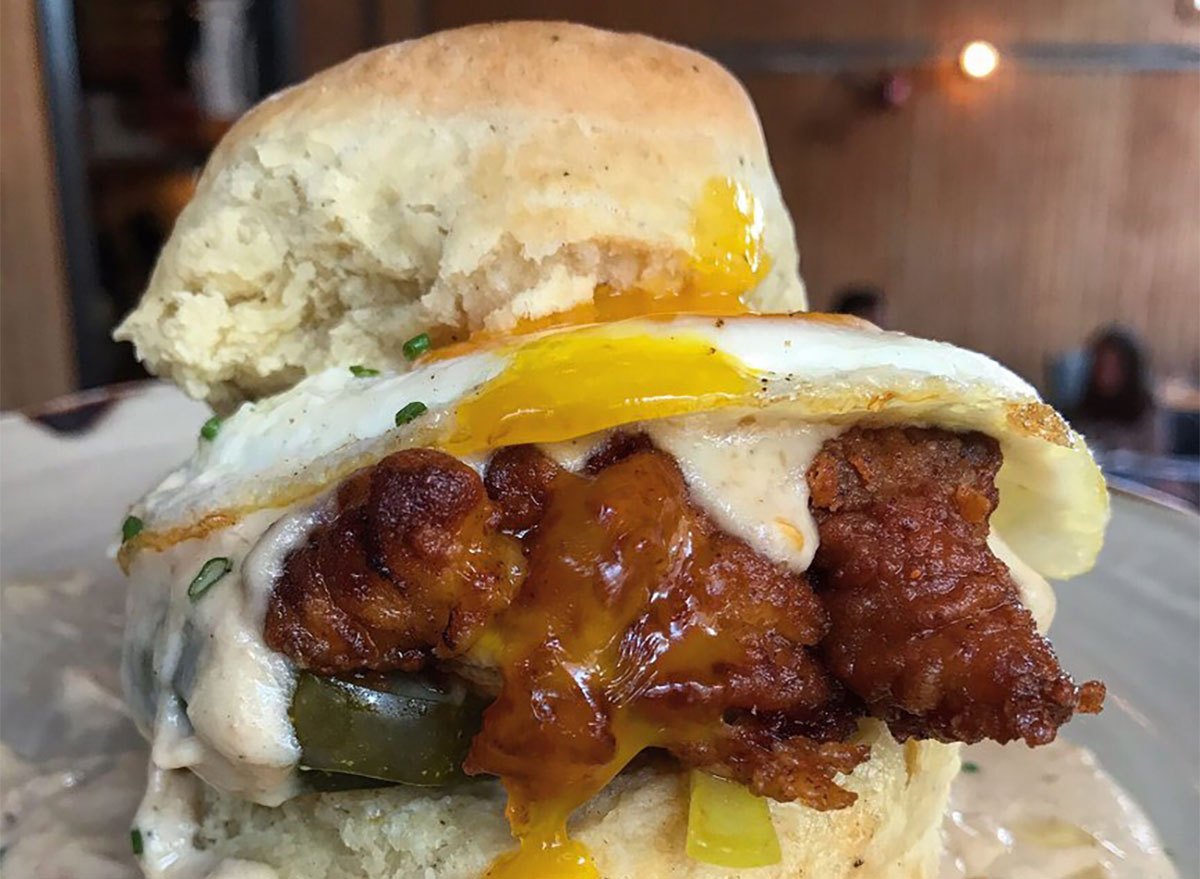 With classic brunch items like fried chicken and steak and eggs, The Macintosh is the perfect place to order brunch food to eat at home. Add on some biscuits and honey butter to round out the meal!
SOUTH DAKOTA: Lao Szechuan in Sioux Falls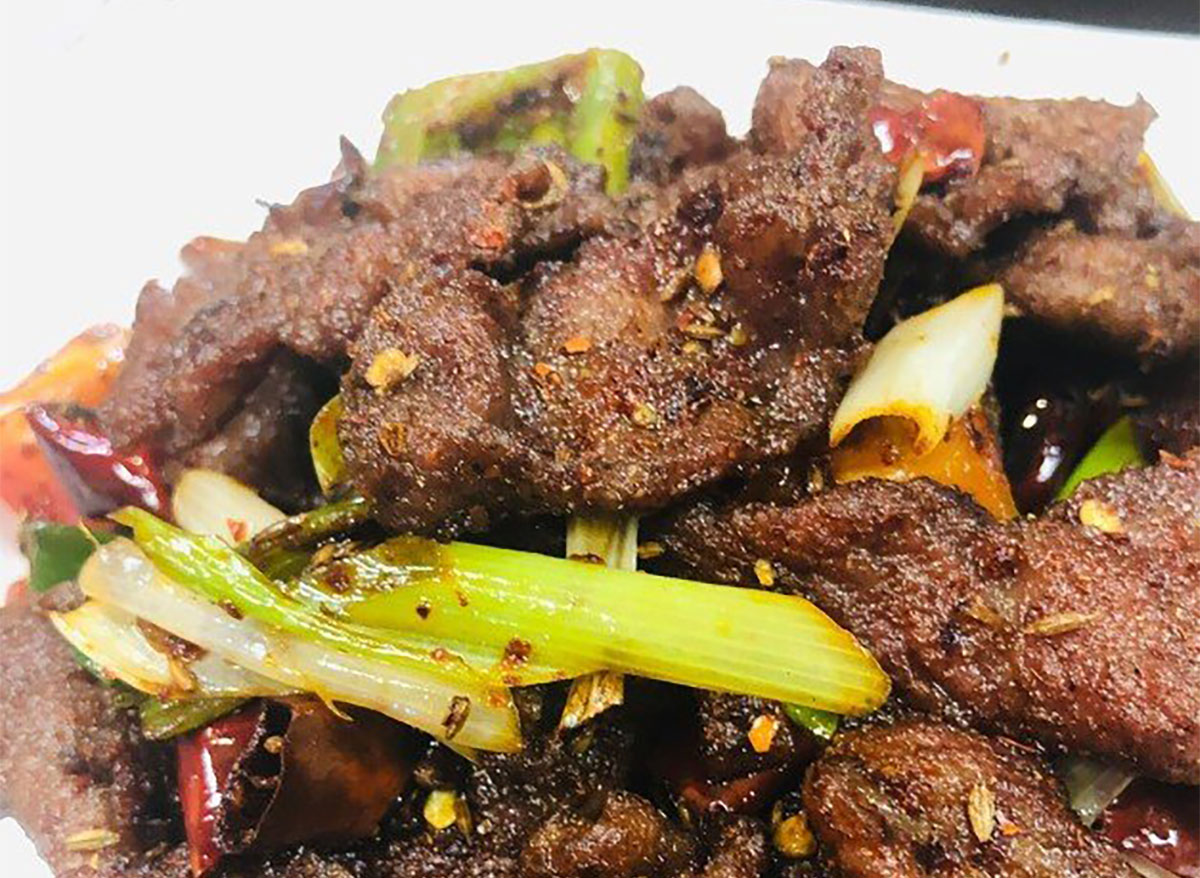 Nothing beats eating hot pot in person, but when you can't do that, bringing Chinese food home is the next best thing. Lao Szechuan offers classics like lo mein and fried rice, as well as beef and shrimp dishes and plenty of appetizers.
TENNESSEE: Adele's in Nashville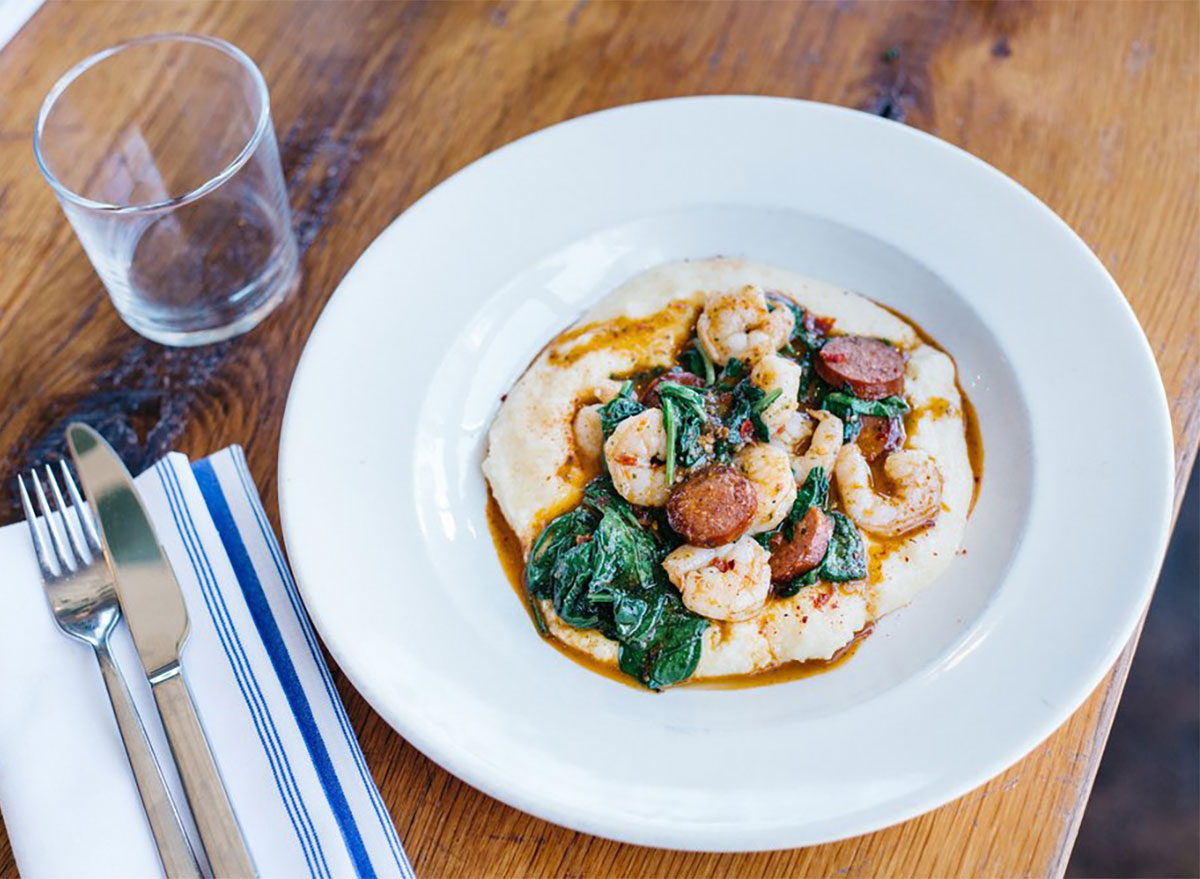 Adele's is offering pre-orders for both brunch and dinner specials this Mother's Day. Choose from options like breakfast enchiladas and shrimp and grits, and don't forget the banana pudding for dessert.6254a4d1642c605c54bf1cab17d50f1e
TEXAS: La Griglia in Houston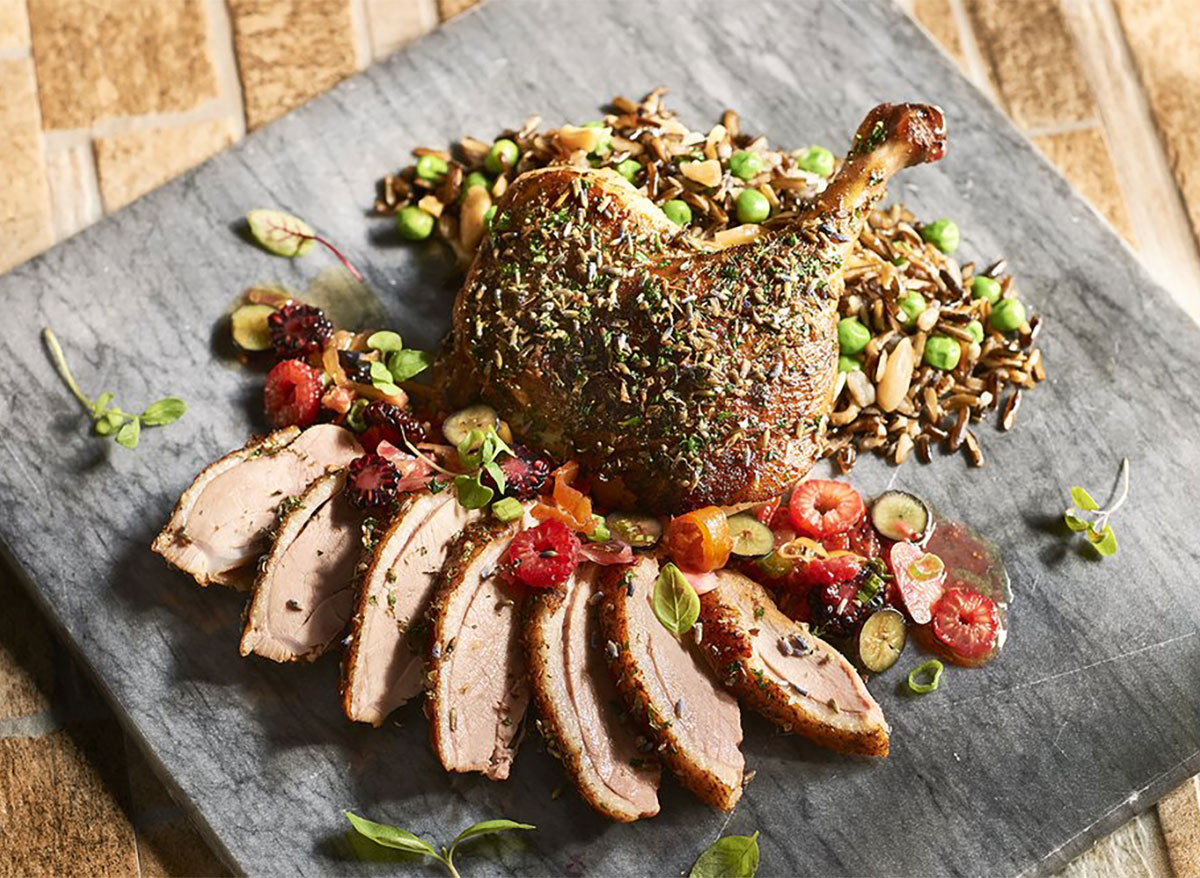 La Griglia's to-go Mother's Day menu includes everything from lasagna Bolognese to a whole rotisserie chicken. If you're looking for a hearty, family-style meal, this should be your go-to.
UTAH: Cafe Niche in Salt Lake City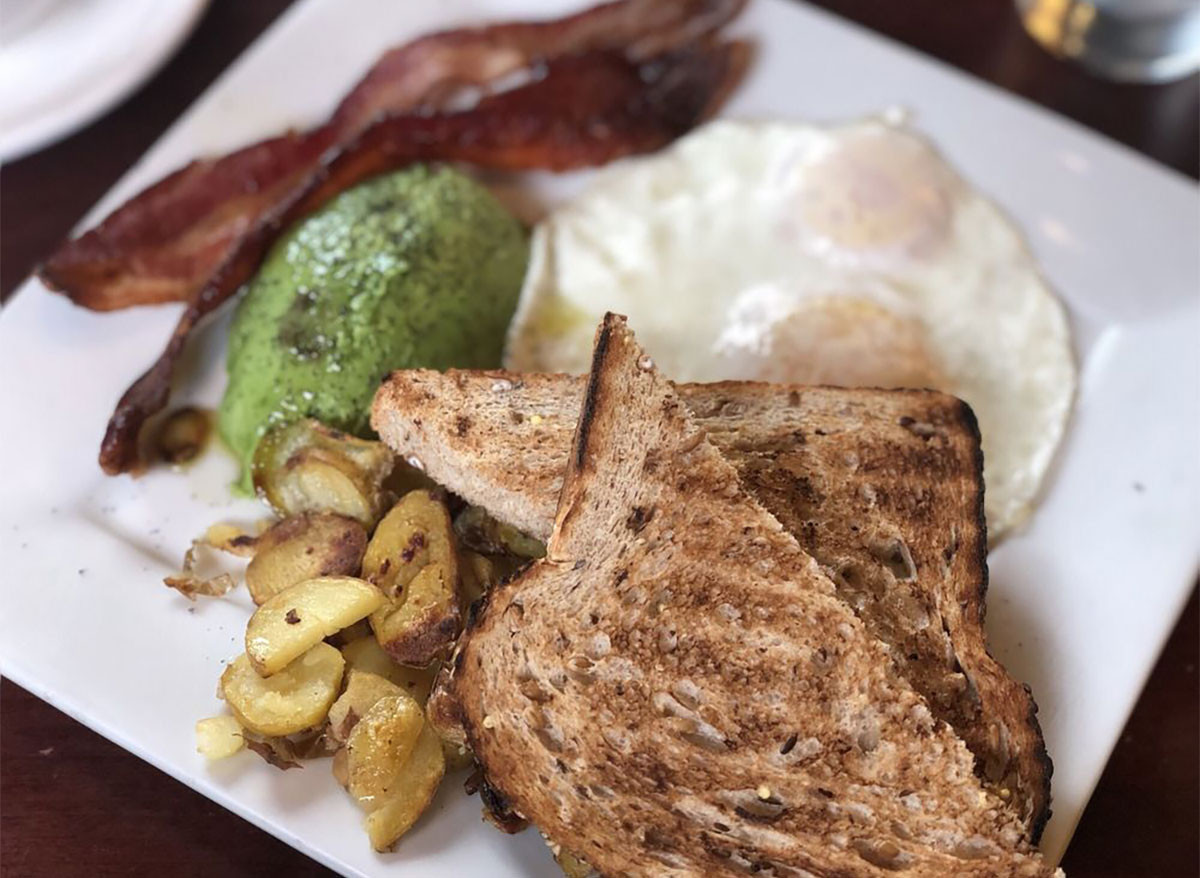 From Wagyu meatloaf to berry bread pudding, the menu at Cafe Niche promises a delicious meal from start to finish.
VERMONT: Stone's Throw in Fairfax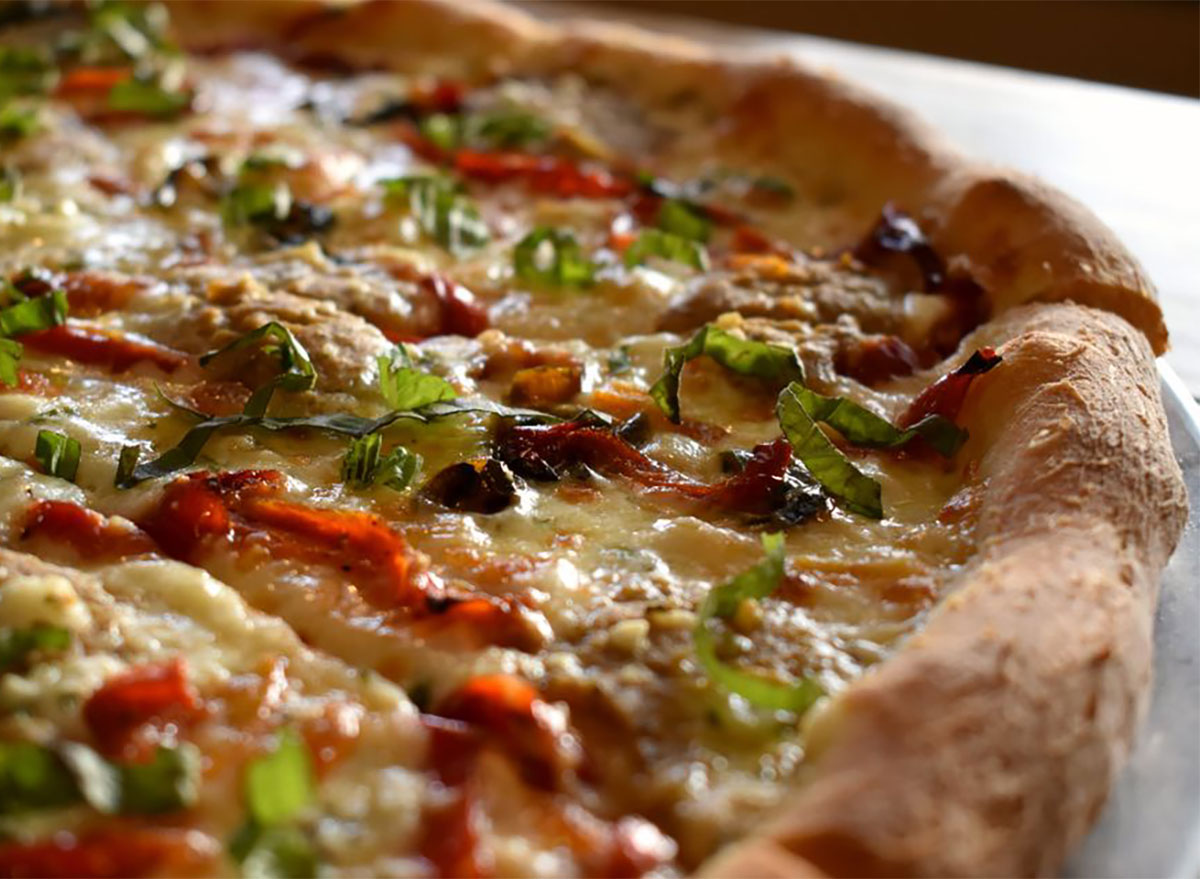 If your mom wants to keep things casual, celebrate Mother's Day with a delicious pizza pie from Stone's Throw. The chain even has vegan mozzarella, making it a great option for anyone with dietary restrictions.
VIRGINIA: Kimen Ramen Izakaya in Annandale
Sometimes, you just need a bowl of noodles that are bathing in a tasty broth. Yes, we're talking about classic ramen, and that's what you're in for when you order from Kimen Ramen Izakaya. Be sure to add on an order of their tasty takoyaki, too.
WASHINGTON: The Oyster & Thistle in La Conner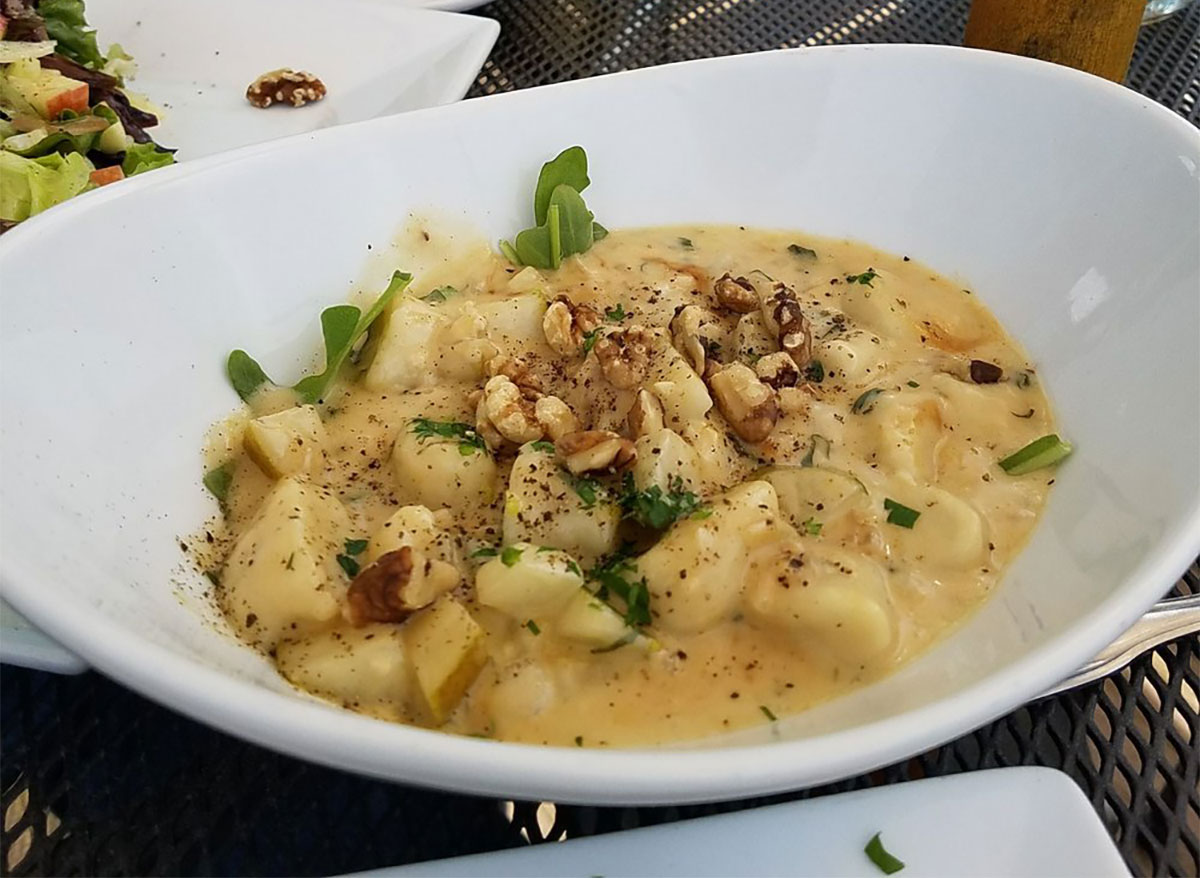 If you're in the mood for some hand-rolled gnocchi, then you're in luck, as that is a part of The Oyster & Thistle's takeout menu. Yelp reviewers have also raved about the duck here too, so if mom is really feeling fancy, placing an order of the smoked duck carbonara for her would be a lovely treat. There's nothing wrong with pasta for brunch!
WEST VIRGINIA: Main Street Grill in Romney
There really is something for everyone at Main Street Grill—seriously, the menu is large. But if Mom is craving a steak, the country fried sirloin is the way to go. One Yelp reviewer said it's possibly the best they ever had!
WISCONSIN: Grizzly's Wood-Fired Grill in Eau Claire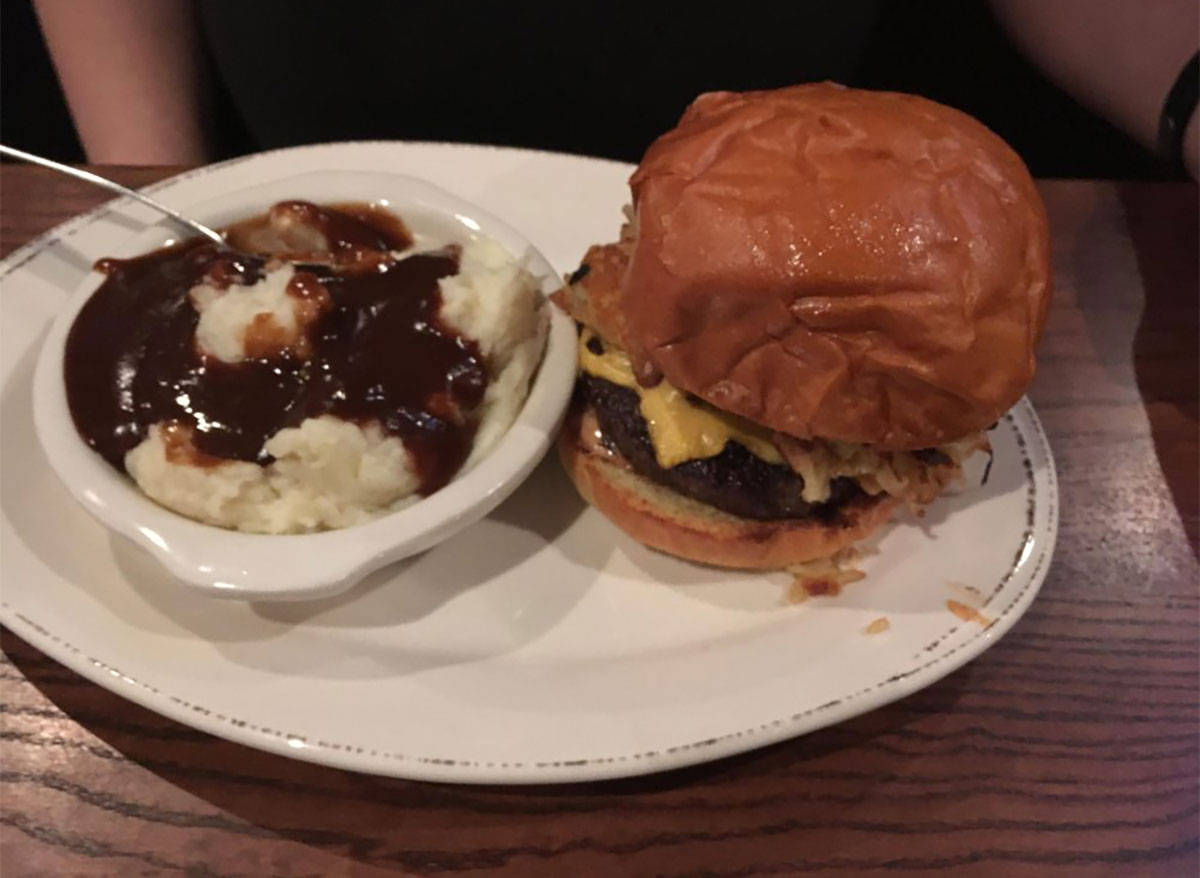 When in doubt, ordering a classic burger is never a bad choice, and from Grizzly's Wood-Fired Grill, you're in for a solid burger. Be sure to get mom an order of the smashed potatoes, as many Yelp reviewers agree it's a stand-out side dish on the menu.
Sometimes you're just simply in the mood for a juicy burger. Check out The Single Greatest Burger in Every State to uncover where to find the best.
WYOMING: Cafe Genevieve in Jackson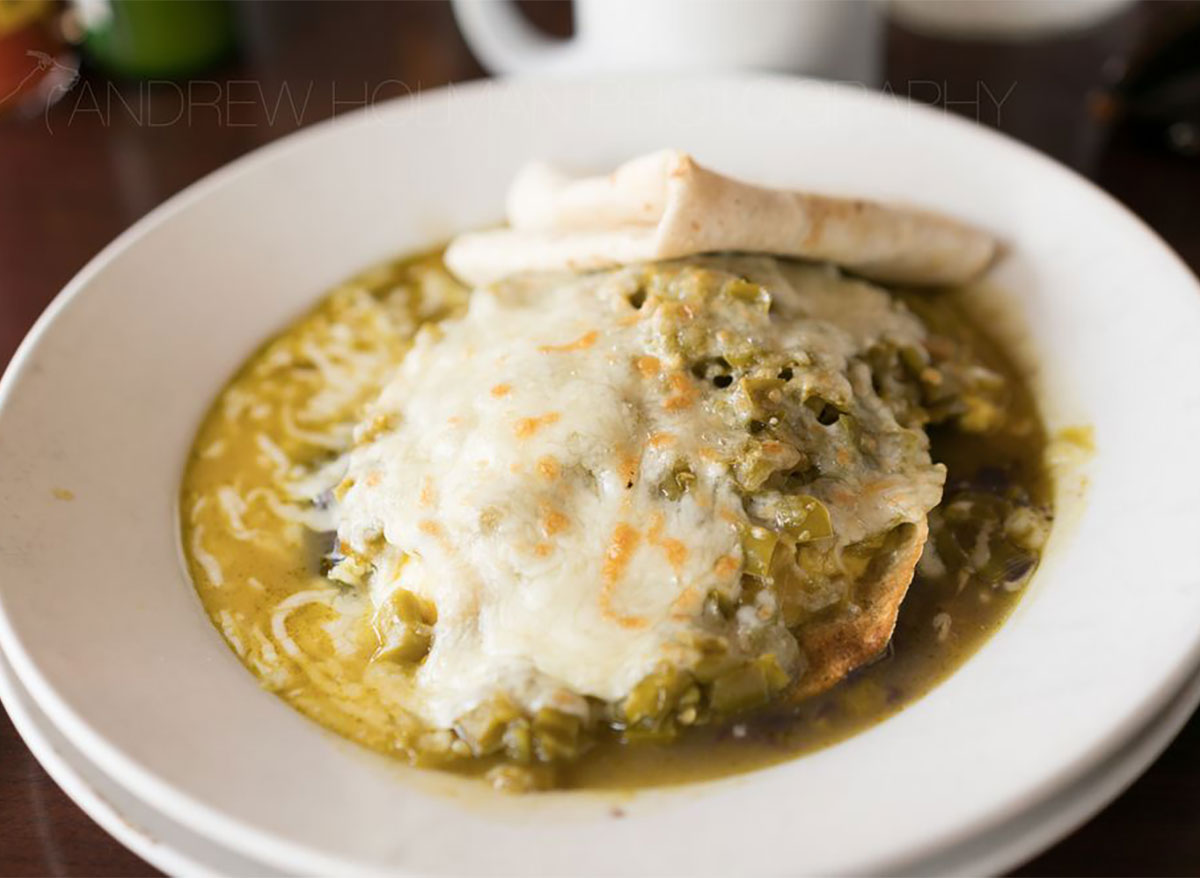 If there's one meal you need to order from Cafe Genevieve, it's the huevos con chili verde. One Yelp reviewer called the dish "hypnotic that we found ourselves all licking the plate." If that doesn't sound like the most perfect brunch, we don't know what does!
Eat This, Not That!
Inspired by The New York Times best-selling book series, Eat This, Not That! is a brand that's comprised of an award-winning team of journalists and board-certified experts, doctors, nutritionists, chefs, personal trainers, and dietitians who work together to bring you accurate, timely, informative, and actionable content on food, nutrition, dieting, weight loss, health, wellness, and more.
Read more about Eat This