We Tasted 7 Almond Milks, and This Is the Best One!
Trying to cut back on dairy? This almond milk brand is just as delicious.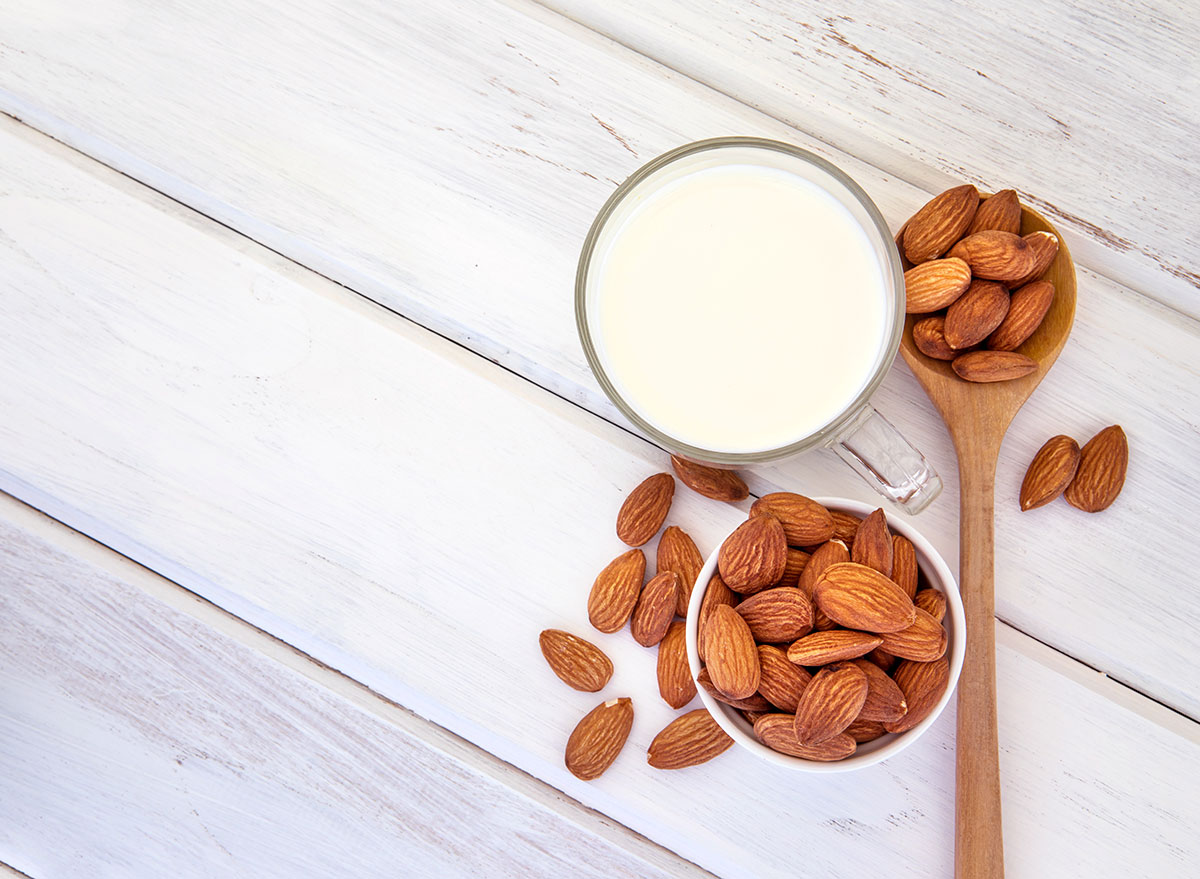 This post contains affiliate links. If you use these links to buy something, we may earn a commission.
Cereal is one of my favorite breakfast foods and snacks, but my stomach doesn't react well to either dairy or soy, so I haven't eaten much of it over the past few years. After several people recommended that I give almond milk a try, I picked up my favorite cereal brands and sampled them with seven different brands of almond milk.
I was pleasantly surprised to realize that I actually like almond milk and that it pairs well with cereal, so it looks like I can add it back to my breakfast food rotation (hallelujah!). That said, I didn't love every brand of almond milk, so I'm glad I sampled a variety. I tried seven different almond milk brands (all unsweetened) with my cereal; here's how they rank, listed from worst to best based on taste.
And for more, check out these 15 Classic American Desserts That Deserve a Comeback.
Califia Farms Unsweetened Almond Milk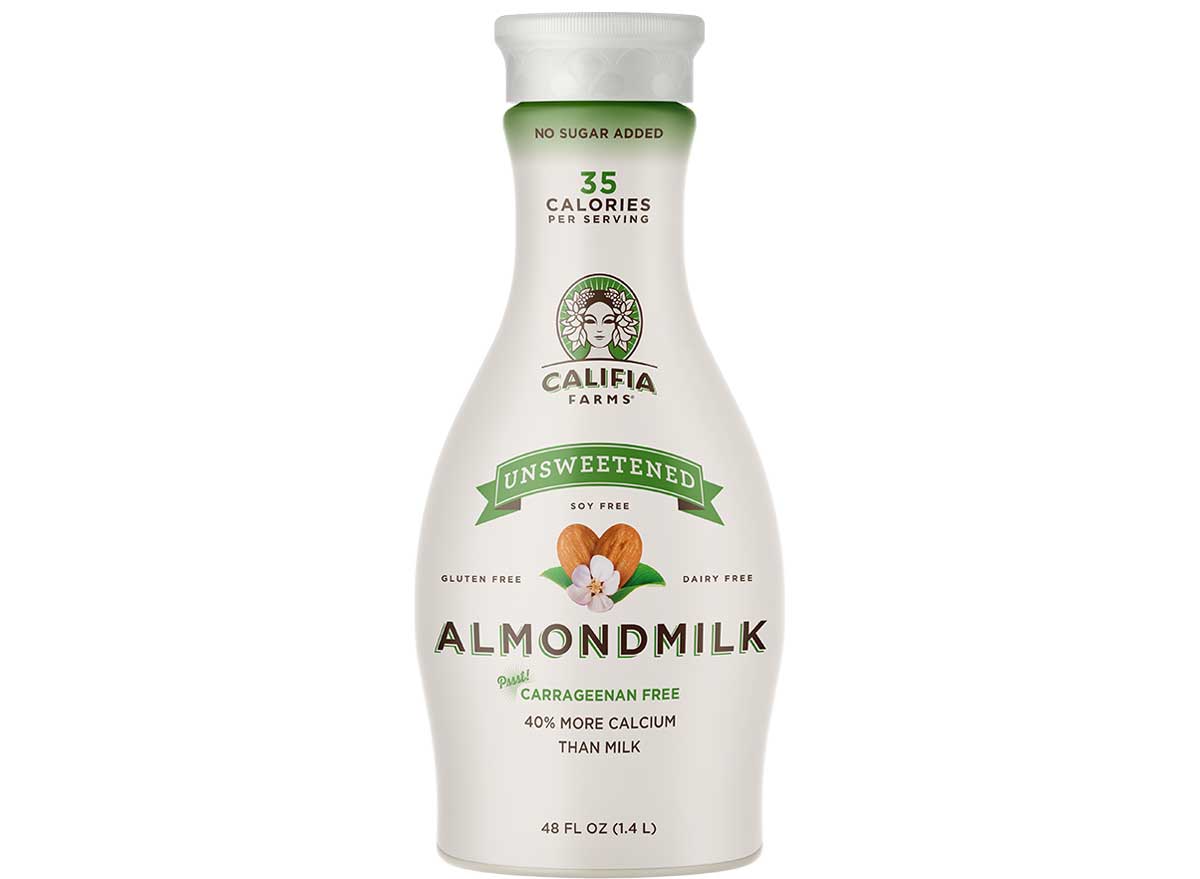 I had several issues with this brand. It had no flavor except for an unpleasant, plastic-like taste, and the texture was also strange. Not only was it not smooth, but I also noticed that the almond milk separated into chunks when I opened it even though it was nowhere near its expiration date. It also got moldy well before the expiration date, so this isn't a brand I'll be buying again.6254a4d1642c605c54bf1cab17d50f1e
Pacific Foods Unsweetened Original Almond Milk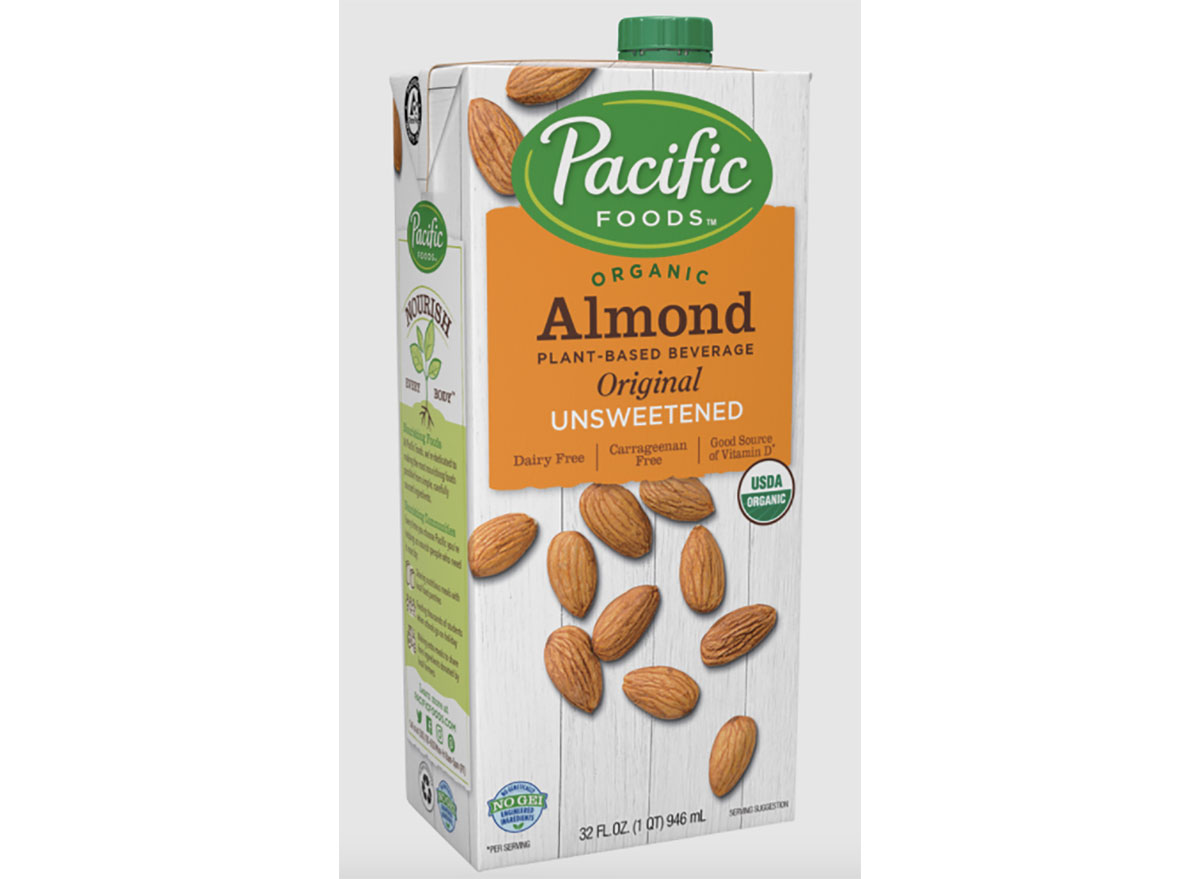 The texture was thinner and more watery than the other brands I tried, and I prefer a thicker, smooth texture with my cereal, so I wasn't a fan. This brand also had a strange taste to it, and it left a funny aftertaste.
Open Nature Unsweetened Almond Beverage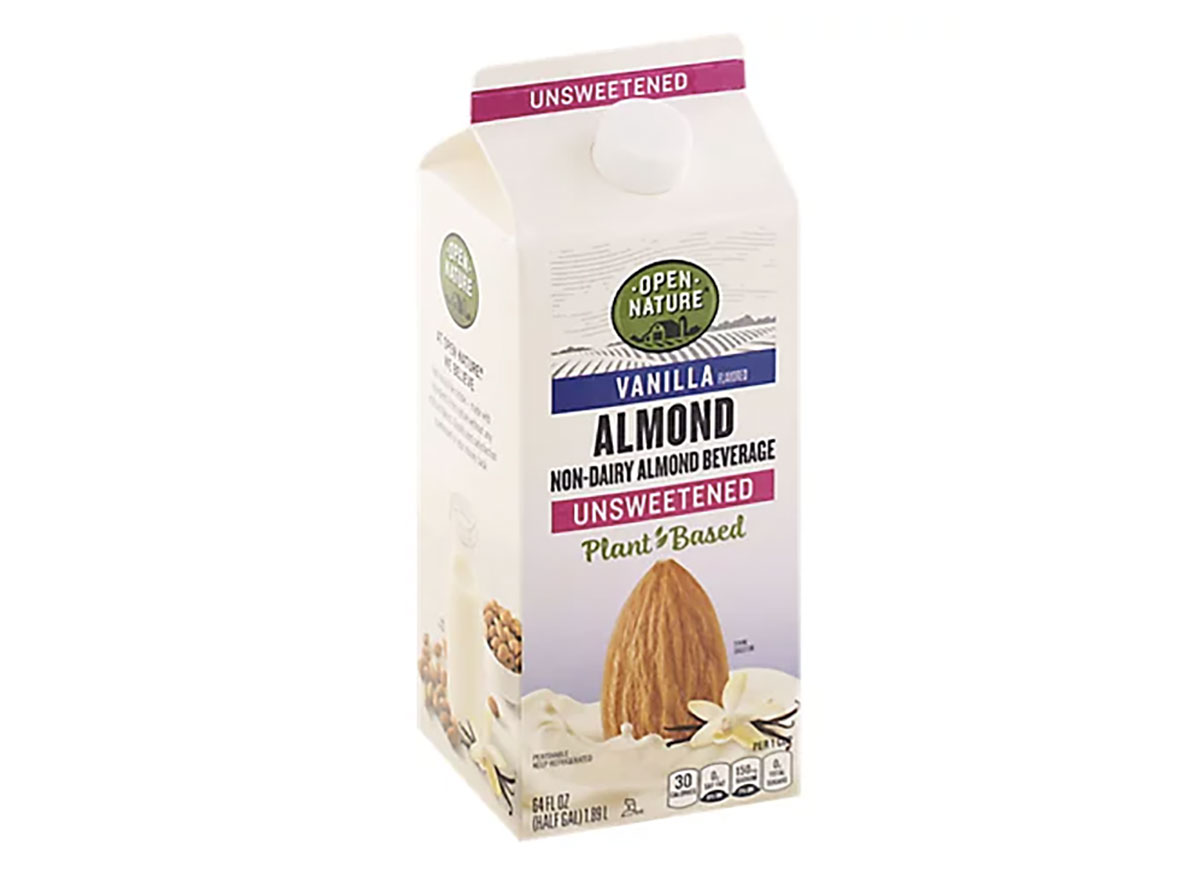 Open Nature was a huge improvement compared to Califia Farms and Pacific Foods. However, I found that it had a bit of a salty taste that didn't pair well with my cereal, so it wasn't one of my favorites.
Good & Gather Unsweetened Original Almond Milk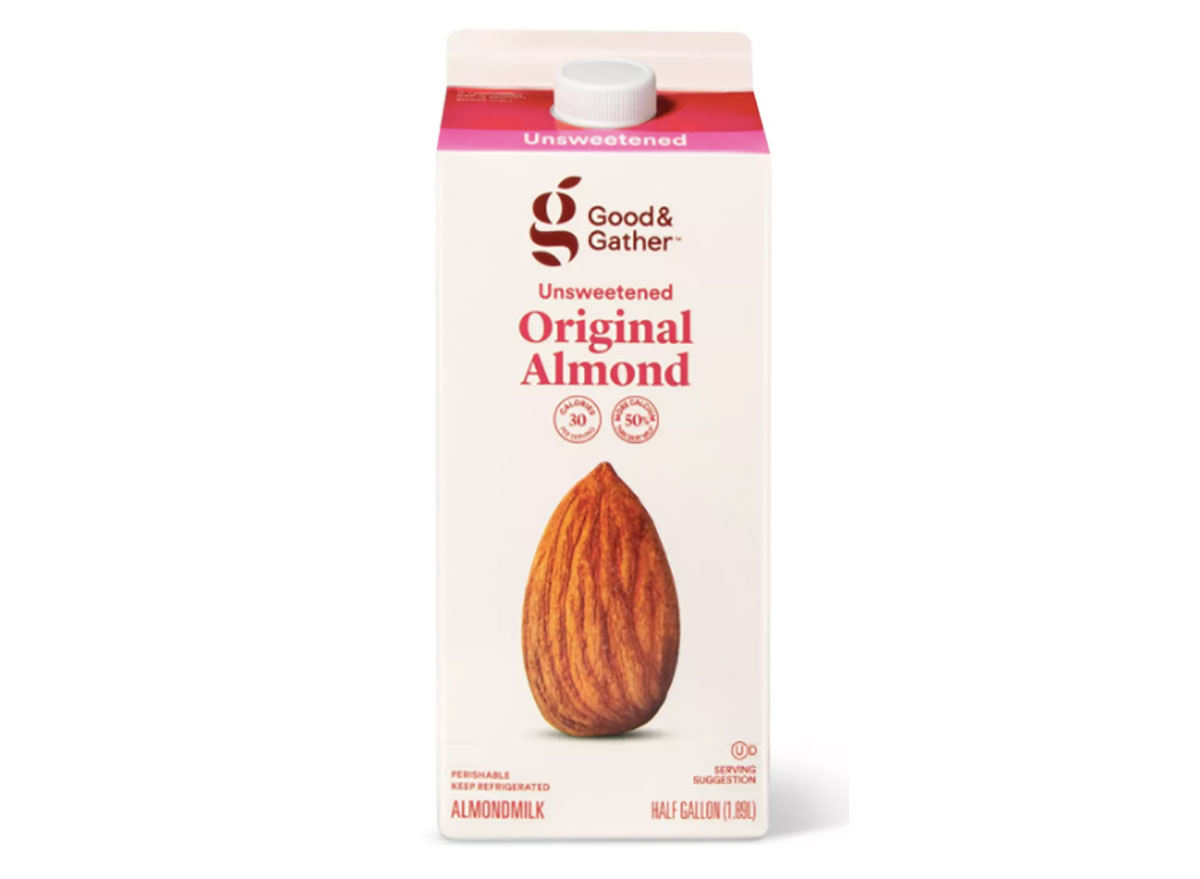 Target's almond milk is a great deal, which gives it a few bonus points in my book. The texture was perfect; it was really smooth and had a creamy consistency. It has more of an almond taste to it than the other brands, but I found the flavor to be quite pleasant and a nice change. But of course, if you're not a fan of almonds and you're looking for the closest to a milk substitute in terms of taste, this probably isn't the brand for you.
Trader Joe's Unsweetened Organic Almond Beverage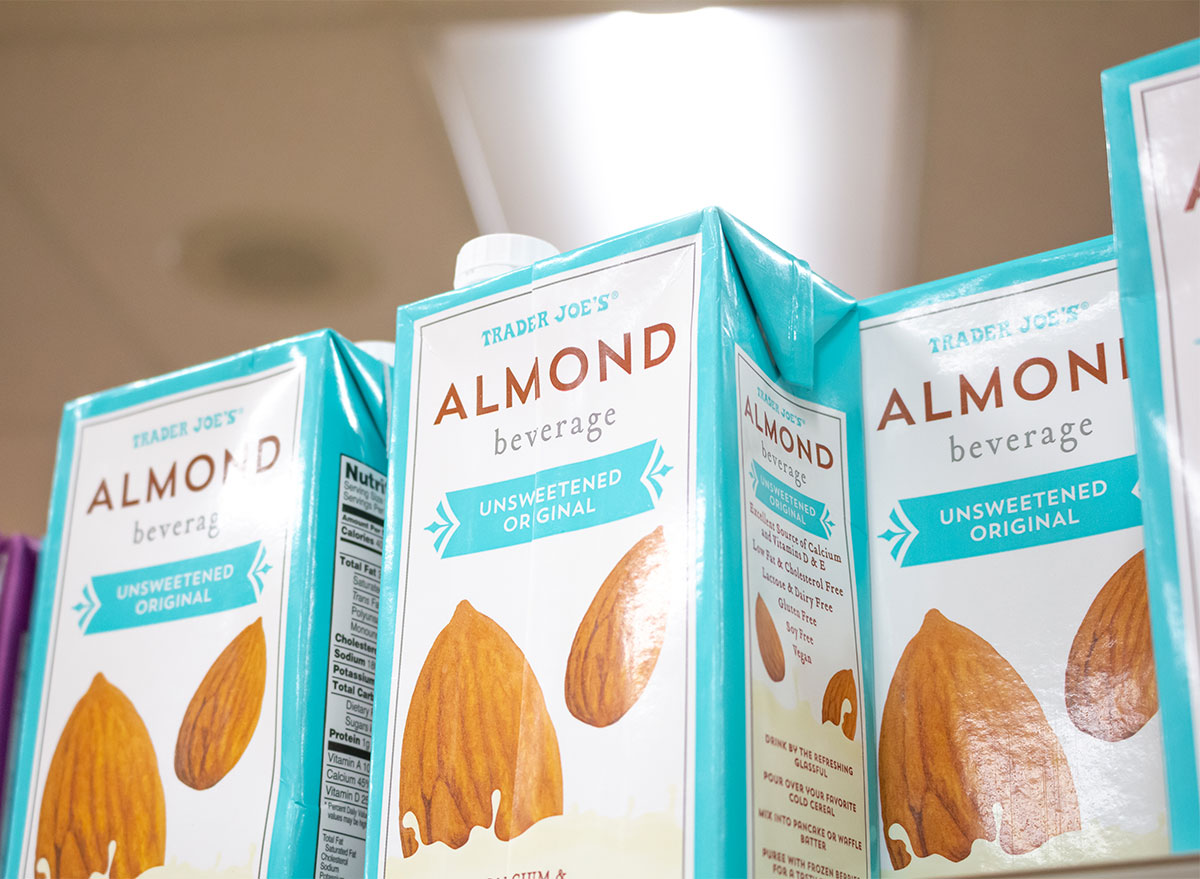 It was no surprise that trusty Trader Joe's had high-quality almond milk. The texture was smooth, and it didn't have a strong taste or aftertaste so it paired well with all my cereals.
Silk Almond Unsweetened Original Almond Milk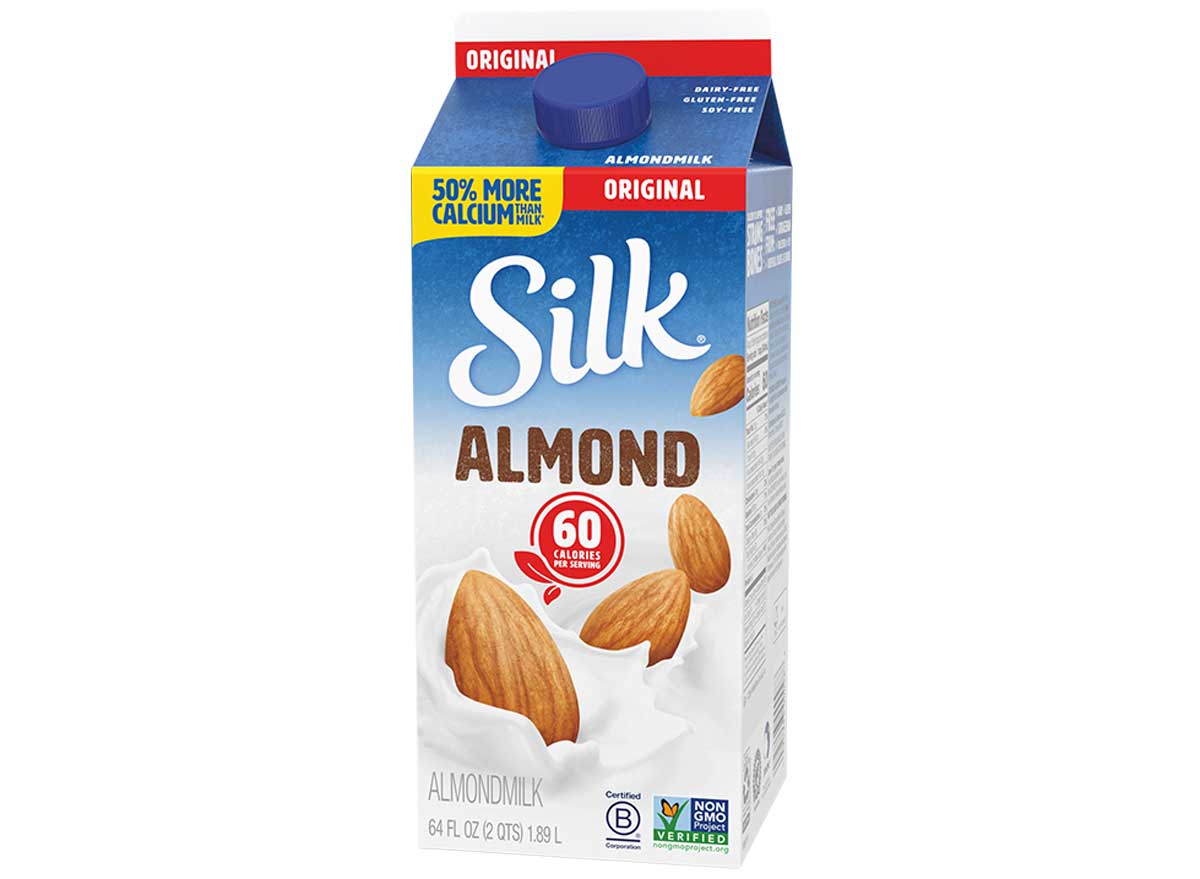 Out of all the almond milk I sampled, Silk's tasted the most similar to regular milk. It had a really smooth texture, and it was perfect to put in cereal because it added just a little extra flavor and made my breakfast tastier. What more can you ask for when starting your day?
Blue Diamond Almond Breeze Unsweetened Original
I absolutely loved Blue Diamond's almond milk, and I'll be keeping this one on hand going forward. It had a creamy texture and smooth consistency that tasted just perfect with cereal. It's also a healthy choice, and I really liked the taste. It had just the tiniest hint of almond, and there was nothing artificial about the flavor. Five stars!
Caitlin Flynn
Caitlin Flynn is an award-winning writer and reporter who experienced early age corporate burnout in 2015 and traded New York City for the misty air and superior coffee of Seattle.
Read more about Caitlin