We Tried 5 Chain Restaurants' Chicken Wings & These Are the Best
You can't go wrong with this national chain.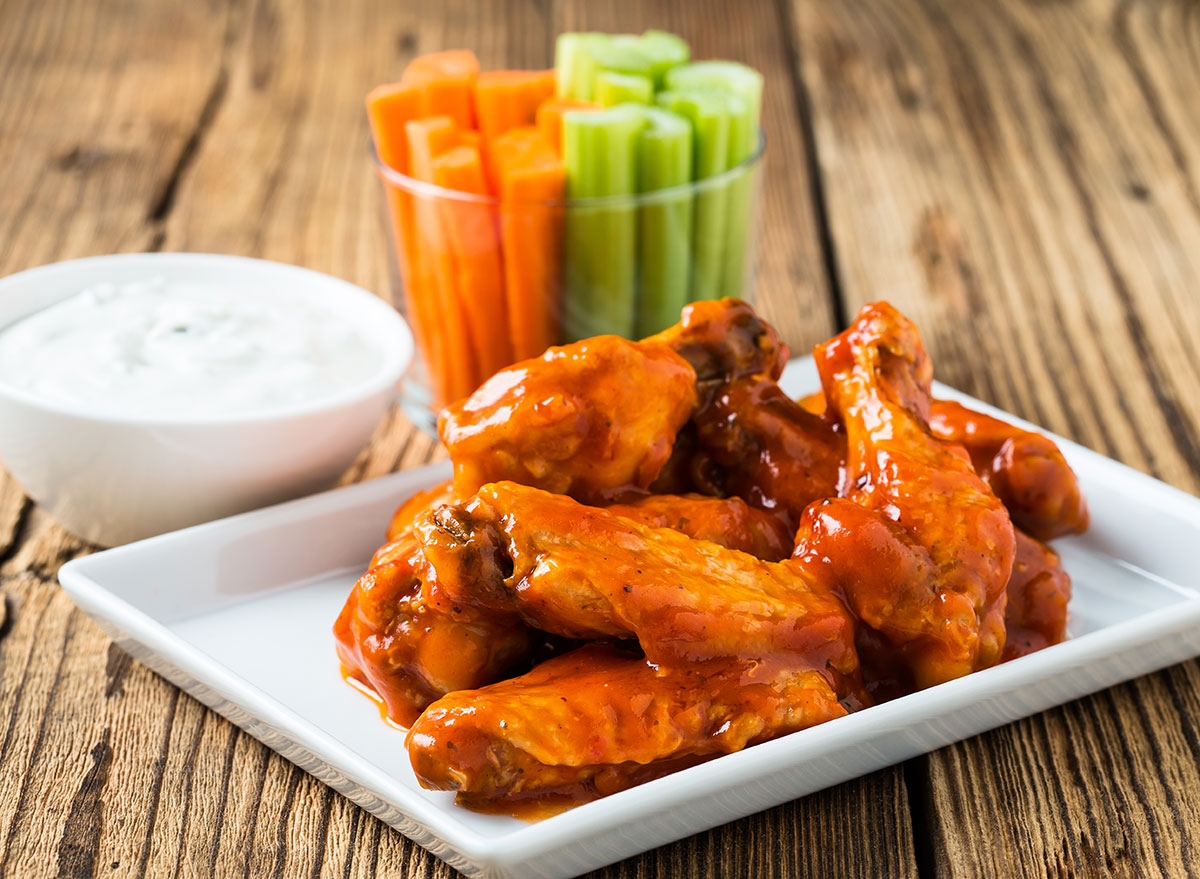 I order chicken wings pretty much every time I set foot in a sports bar. They're just so delicious, and as someone who absolutely loves condiments, I love trying new dipping sauces in addition to my tried-and-true favorites like ranch. Chicken wings are an American staple, so it's no surprise that they appear on the menus of many chain restaurants and there are even some chains dedicated solely to wings.
Of course, not all chicken wings are created equal, and there's nothing more disappointing than ordering this fabulous dish only to receive subpar—or, in some cases, downright bad—wings. I sampled wings from five chain restaurants to see how they stacked up. Here's how they rank, listed from worst to best solely on taste.
And for more, don't miss We Tasted 5 Chain Restaurant Burgers & This Is the Best!
I don't often eat at chain restaurants, but Chili's is an exception. Whenever I had a bad day as a teenager, my mom knew we needed to make a pit stop there on the way home so I could get my comfort food, a Quesadilla Explosion Salad. But until this taste test, I'd never sampled the chain's wings. As much as it pains me to put Chili's last on any list, it's the hard truth. Although the chicken was tender, it had very little taste.
When I tasted a wing without sauce, it was pretty flavorless and when I added the buffalo sauce, all I could taste was the sauce. As much as I love condiments, they're meant to complement food, not overpower its taste. (I love buffalo sauce, but there's a reason I don't eat it by the spoonful.) I still love Chili's, but for appetizers, I'd recommend sticking with queso and guacamole. Wings clearly aren't Chili's area of expertise.
For more food news, sign up for our newsletter to get daily recipes and food news in your inbox!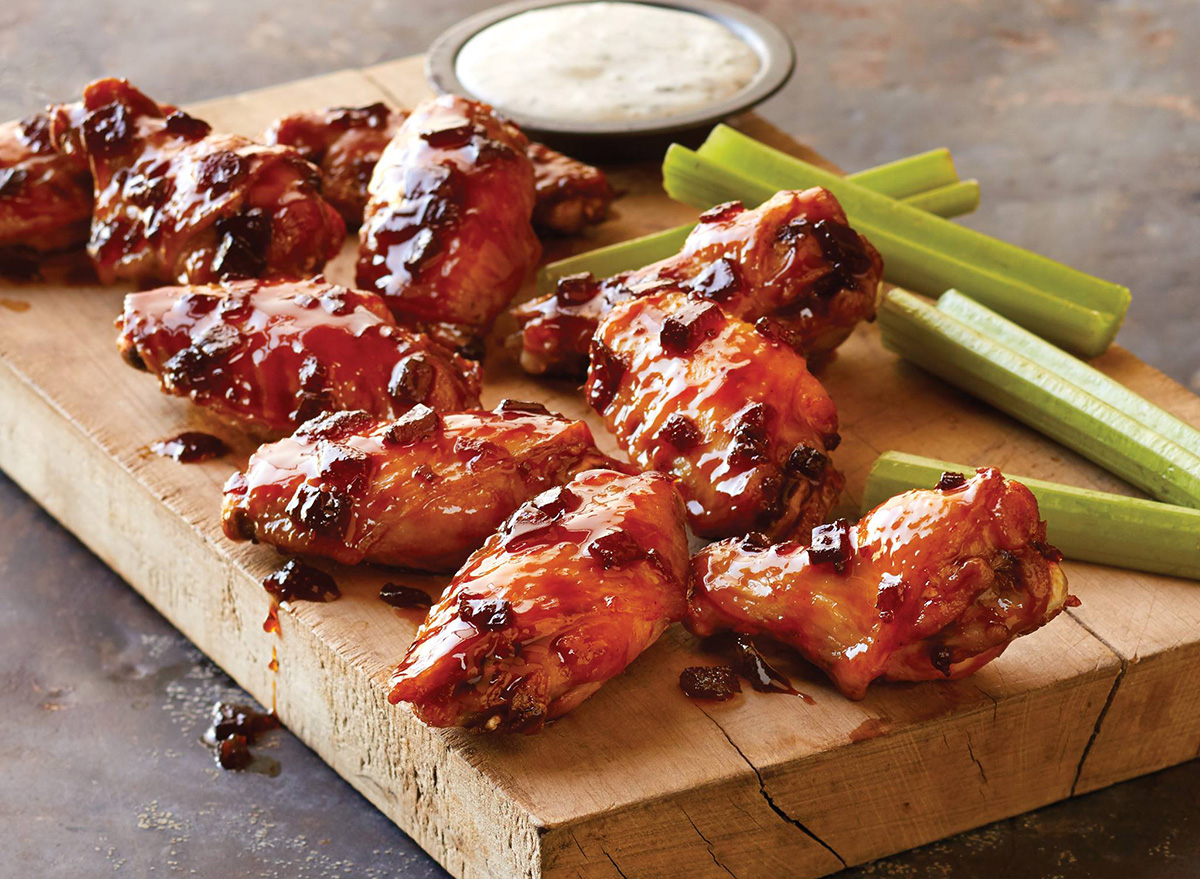 Because TGI Friday's specializes in casual American fare, I had high hopes for these wings. Unfortunately, they were a disappointment. The texture was really tough, which is never a good thing, and they tasted dry. The wings were still plenty hot when I arrived at home and dug in, but the dry, almost stale taste made me wonder if they'd been sitting out and then popped in a microwave before I picked up my order.
The buffalo sauce was decent, but the ranch was much too thin and just not the right texture for a wing sauce. Overall, the texture was the biggest problem with every aspect of this dish.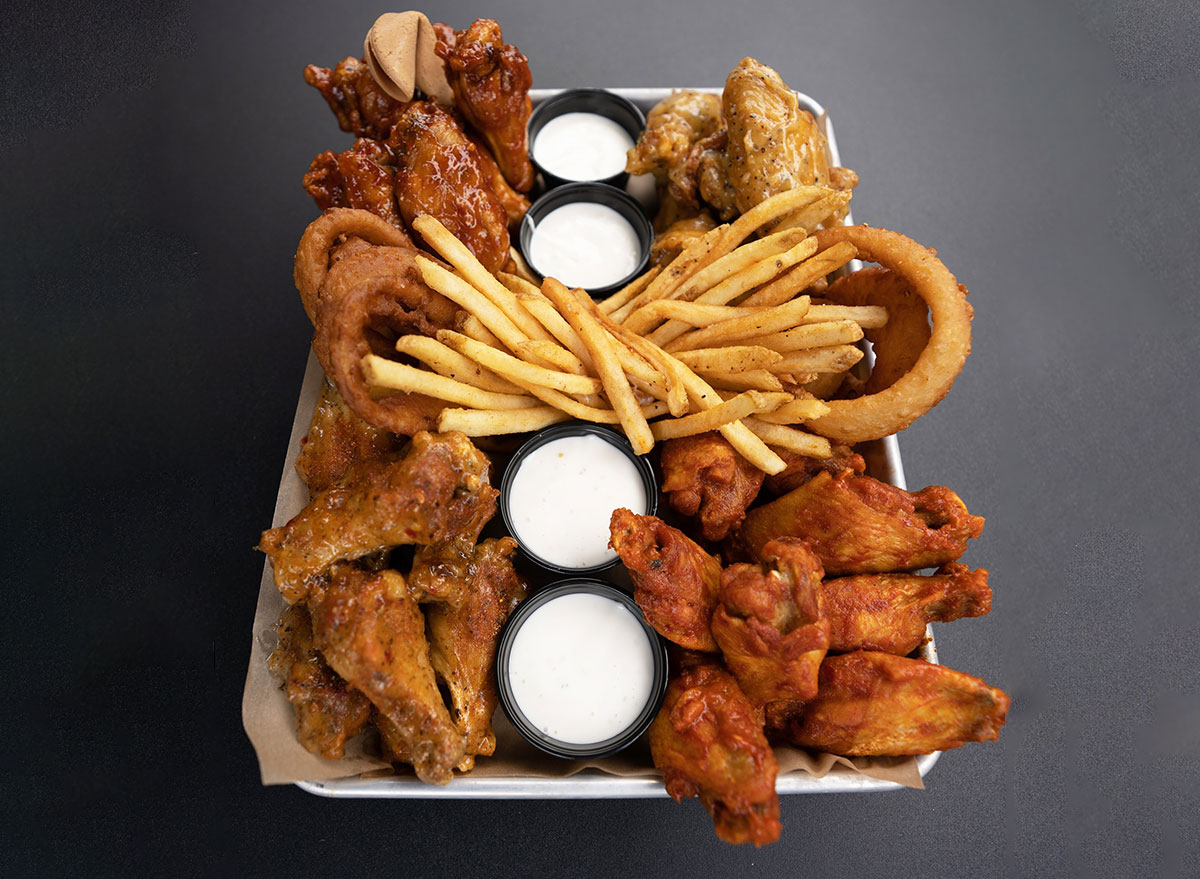 I'd eaten at Buffalo Wild Wings a few times, and I remembered thinking the wings were pretty good but not incredible. When I ate the wings for this ranking, I reached the same conclusion. I'd rate both the texture and flavor as somewhere between "good" and "very good," and I was enamored with the wide array of sauce options. I usually stick with ranch and buffalo, but Buffalo Wild Wings has a lot of fun, tasty options like sweet BBQ, teriyaki, smoky adobo, and mango habanero.6254a4d1642c605c54bf1cab17d50f1e
If I were to order wings to serve to guests, I'd probably pick Buffalo Wild Wings. The wings are solid, and there's a sauce to suit every palate.
I wavered between whether Applebee's or Buffalo Wild Wings should get the silver medal because I enjoyed both my orders equally. But when it comes to the quality of the wings themselves, Applebee's has the edge. When I tried them without sauce, they were flavorful and juicy. Plus, they're just the right amount of crispy which makes them even more enjoyable. I opted for a blue cheese sauce, which complemented the wings perfectly. As much as I love Buffalo Wild Wings' array of sauces, Applebee's wings have superior flavor and texture.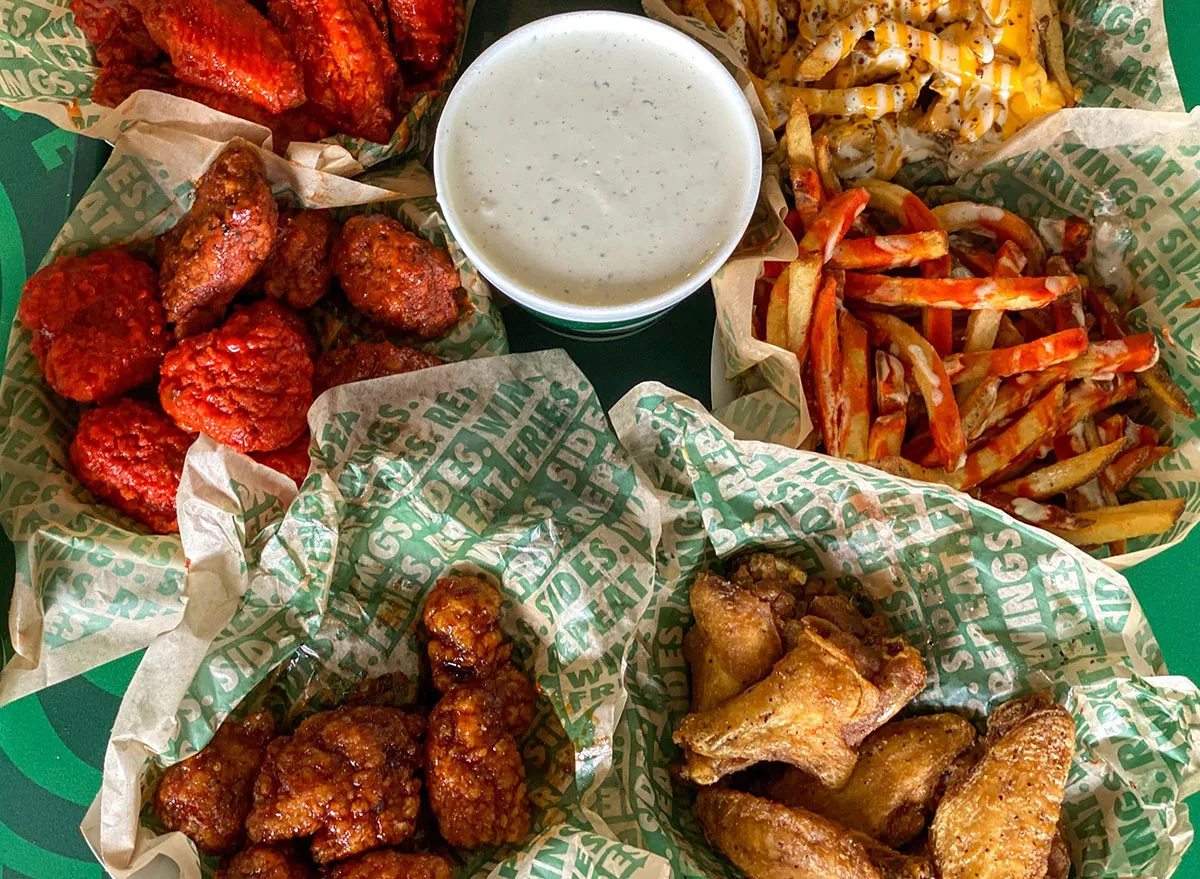 I'd heard great things about Wingstop, and it certainly lived up to the hype. The major thing that set these wings apart from the others I tried is that the chicken tasted really fresh, which is probably why they win hands-down in the flavor department. They're also tender on the inside and crispy on the outside, so the texture was on point, too.
The other thing I really liked about Wingstop is that the wings felt a bit lighter (and definitely less greasy) than the others I tried. So, even though I was quite generous with the ranch sauce, I didn't feel overly stuffed or have a fast-food hangover after eating about eight wings in one sitting. You can't go wrong with wings from this chain!
If you're looking for local wings, check out The Best Chicken Wings in Every State.
Caitlin Flynn
Caitlin Flynn is an award-winning writer and reporter who experienced early age corporate burnout in 2015 and traded New York City for the misty air and superior coffee of Seattle.
Read more about Caitlin