6 Restaurant Chains That Are Raking In Sales Right Now
Business is booming at these popular restaurants.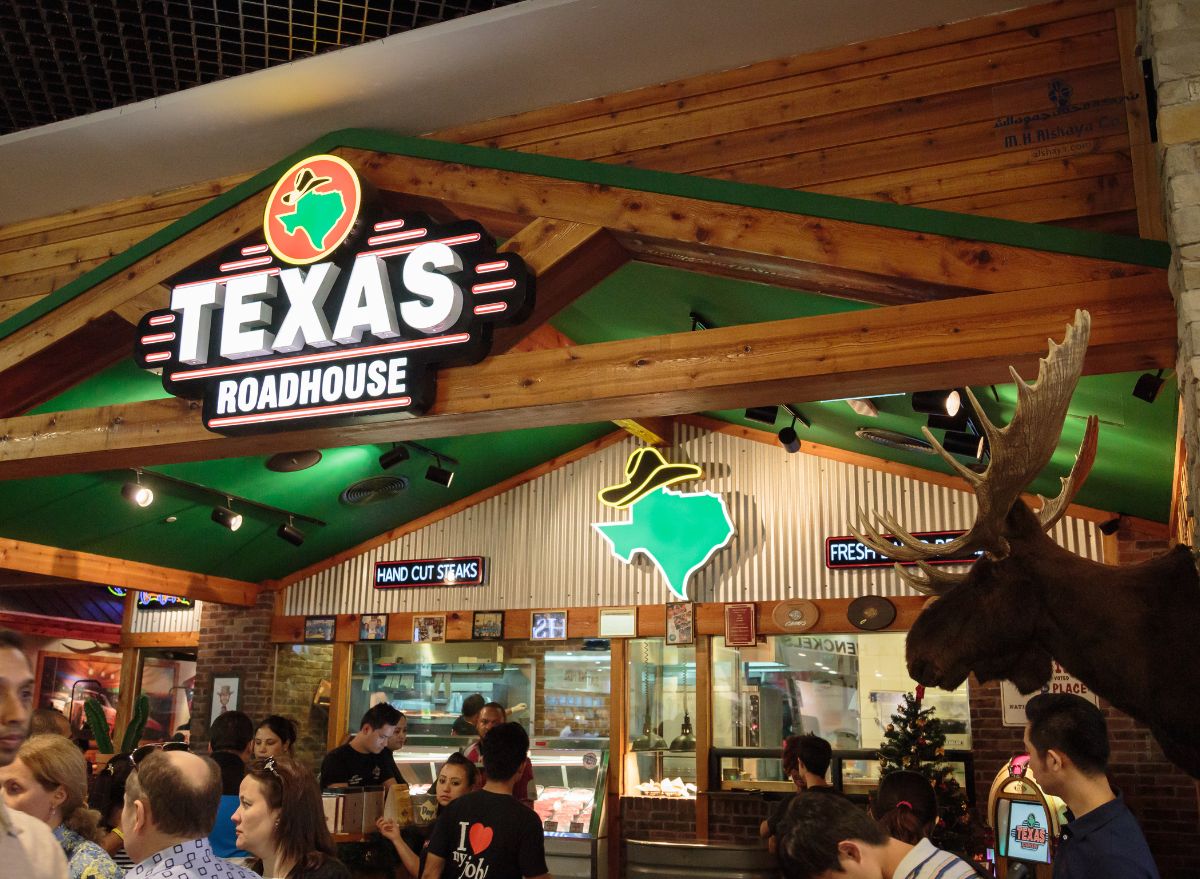 We're quickly approaching the halfway mark of 2023, and it's already proven to be a pivotal year for the restaurant industry. Inflation continues to wreak havoc on household budgets all over the country, and customers just aren't as willing as they once were to dine out.
Beginning around the end of last year, restaurant chains of all kinds and sizes saw a pattern emerge. Many consumers began "trading down," or exploring lower-priced dining options than they normally would. While this trend generally bodes well for more affordable quick-service options like McDonald's, even an industry leader like beloved the fast-food chain is beginning to feel the financial strain on a global scale.
During McDonald's most recent earnings call CEO Chris Kempczinski noted that customers weren't adding as many extras to their orders. "So, things like did someone add fries to their order, how many items are they buying per order, we're seeing that go down in most of our markets around the world slightly, but it's still going down," he said.
Meanwhile, the average consumer has never been more keen on taking advantage of a discount. New data from Circana reports an 8% year-over-year increase in the use of deals at restaurants during the beginning of 2023. Considering the U.S. Bureau of Labor Statistics recently reported that menu prices are 8.2% higher compared to last year at quick-service restaurants, it's easy to understand why many are looking to save some money. On a related note, loyalty rewards/points redeemed at restaurants increased by 26% year-over-year (!) in the first few months of 2023.
No one can predict how the rest of 2023 will play out for the greater restaurant industry, but there are already concerns that sales may dip lower before they improve for many brands. Some restaurant chains, however, have weathered the inflationary storm of 2023 remarkably well, reporting especially strong sales and store traffic. Let's take a look at 6 restaurant chains raking in sales this year.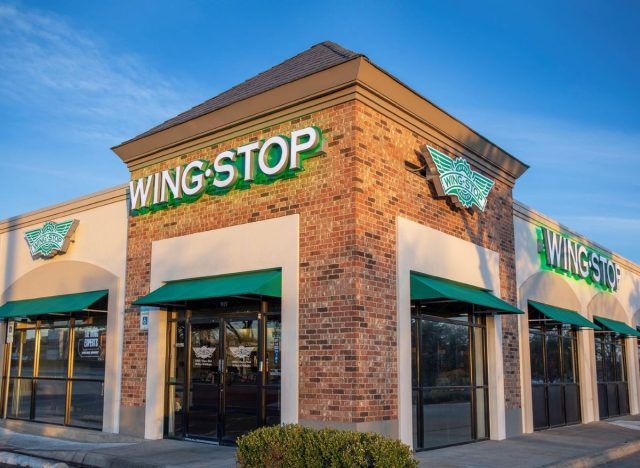 Wingstop has always been on the cutting edge of the chicken market (the chain launched a new chicken sandwich in 2022 which quickly sold out), but the brand's sales have been scorching hot to start the year. The Texas-based, 1,900-unit strong chain reported an over 20% increase in domestic same-store sales for the first few months of 2023, and an over 30% jump in system-wide sales ($821.6 million). Digital purchases now account for 65% of all Wingstop sales.6254a4d1642c605c54bf1cab17d50f1e
"Our strong first quarter results reflect the continued momentum and strength of the Wingstop brand as we delivered 20.1% domestic same-store sales growth, driven by transaction growth," said Michael Skipworth, president and chief executive officer, in a press release. "With this underlying strength, we believe that our strategies we are executing against can deliver our 20th consecutive year of same-store sales growth and another record year of unit growth for Wingstop."
The chicken chain is also pursuing expansion aggressively, having opened 37 new locations during just the first quarter of the year. Longterm, Wingstop is planning on adding up to 1,200 new restaurants in the years to come.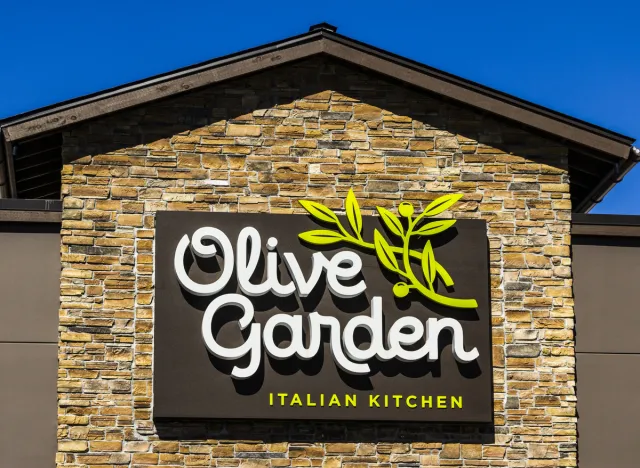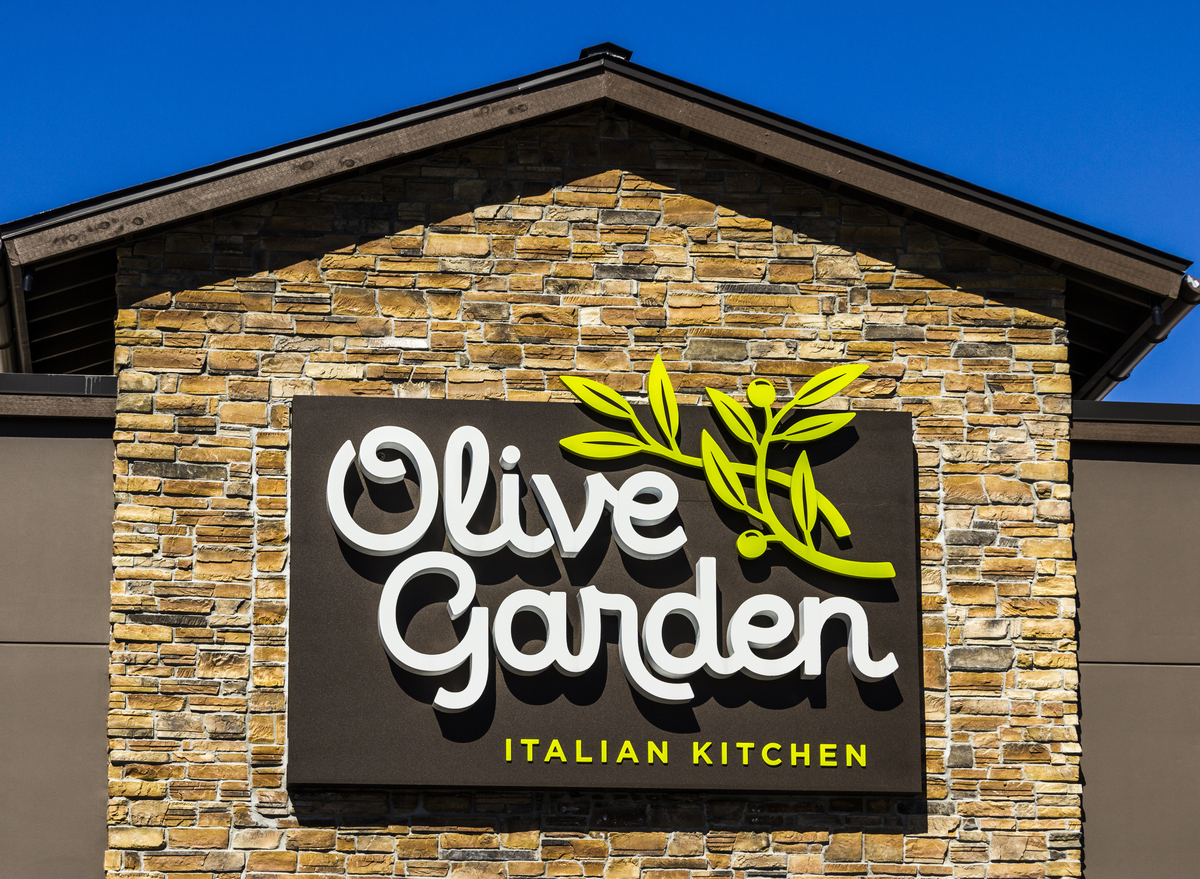 Like a neverending plate of breadsticks, the quintessential Italian casual dining chain's "family" of customers keeps growing. Olive Garden's parent company Darden Restaurants reported strong sales growth during its latest fiscal quarter, largely led by the Olive Garden brand (same-store sales increased by 12.3%). The Italian chain proved to be a hit with couples as well, setting an all-time weekly sales record during the week of Valentine's Day 2023.
So what's behind the Italian brand's recent success? Darden CEO Rick Cardenas points out Darden's strategy of pricing below inflationary trends. While prices at Darden brands have increased somewhat over the past year or so, the company has avoided steep price hikes.
"Now there is a tension between what people want and what they can afford," Cardenas said during an earnings call. "Consumers continue to seek value, which is not about low prices. Consumers are making spending trade-offs. And food-away-from-home is one of the most difficult expenses to give up, because going out to a restaurant is still an affordable luxury for them."
"Peak pricing for us on an annual basis is behind us," added CFO Raj Vennam. "Unless something dramatically changes, we see pricing coming down."
Texas Roadhouse had an incredible 2022, crossing the $4 billion threshold in sales for the first time ever, but 2023 may actually turn out even better for the brand. The steakhouse chain is in the midst of a major sales boom, averaging more customers over the first two months or so of this year than in any other period of its 30-year history!
During the first few months of 2023, Texas Roadhouse saw a sizable 7.6% increase in traffic year-over-year, effectively putting the steakhouse on pace to surpass its record revenues last year.
"Our guest volumes tell us people still want to be at a Roadhouse," commented Head of Investor Relations Michael Bailen during the Q1 earnings call. "Our mixing is still extremely positive relative to pre-pandemic levels."
"We are seeing growth seven days a week, we are seeing it early in the day, we are seeing it late at night, we are seeing it during our power hours," he added. "Really strong growth throughout all days of the week and very pleased to see that it's coming across the board."
2022 was a tough year for pizza chains. After spending two years cooped up at home ordering delivery, tons of people flocked back to restaurant dining rooms last year, leaving many delivery-dependent pizza brands reeling.
Unlike some of its competitors, however, Pizza Hut has enjoyed a surge in sales so far this year. The chain reported last month that domestic same-store sales had increased by 8% in Q1. Besides just representing Pizza Hut's best sales quarter in two years, if we put the pandemic aside, those sales numbers are the best Pizza Hut has performed in the United States in 13 years!
Pizza Hut has looked to bring major value to its menu in recent months. Last October saw the introduction of Melts, or two slices of pizza baked and folded together, available for just $6.99, and earlier this year the brand brought back its XL 16-inch Big New Yorker Pizza from the 1990s, starting at $13.99.
"The menu innovation machine is alive and well with the Melts we introduced in Q4 that continued through Q1," Yum! Brands CFO Chris Turner told Nation's Restaurant News. "A number of our strategies are working at Pizza Hut."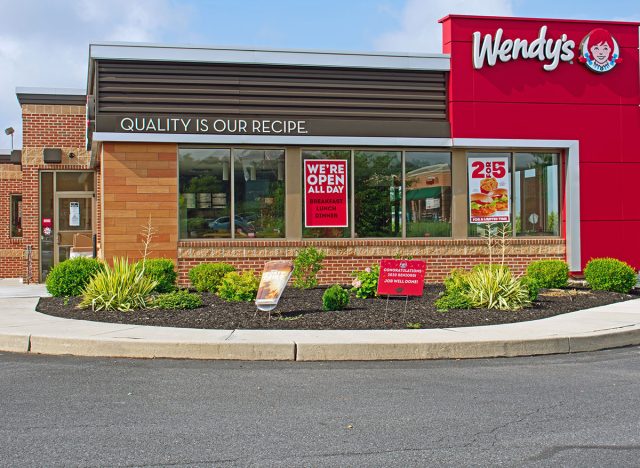 One of the biggest burger brands in the world, Wendy's found success last year via an unexpected new menu item: French Toast Sticks. After being released last summer, the French Toast Sticks quickly became Wendy's hottest breakfast seller. All in all, 2022 turned out to be fantastic for the seminal burger chain, as it generated over $2 billion in revenue (over $535 million during just Q4 2022). Fast forward to this year, and Wendy's is still red hot in terms of sales.
On the latest earnings call CEO and President Todd Penegor highlighted same-restaurant sales growth of 7.2% which he credited to "strategic pricing actions alongside year-over-year customer count growth each month of the quarter."
Wendy's also opened 39 new locations during the first few months of 2023 (20 domestic, 19 international), and announced ambitious plans last year to overhaul its standard restaurant design in favor of a more modern, streamlined approach to dining, delivery, and pick-up. New units will feature a mobile order pick-up window inside and specialized parking for delivery drivers outside. The first of these newly designed restaurants is set to open this year in Ohio.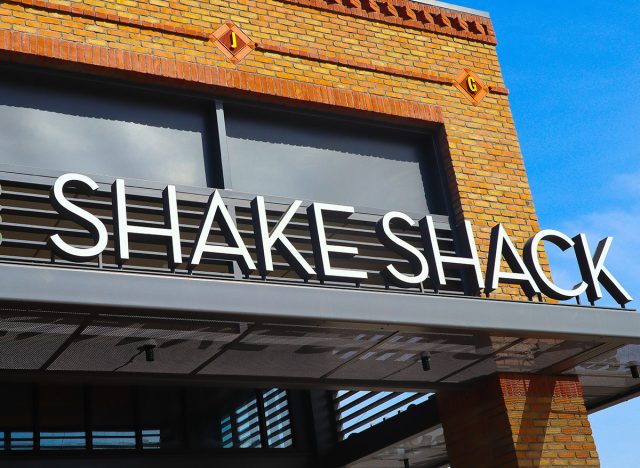 Shake Shack is another burger brand investing heavily in modernizing its restaurants. By the end of this year, the chain plans to have digital ordering kiosks installed across all 460 of its restaurants, and that digital channel is already the brand's most profitable.
"When a guest goes to our kiosks and they see the visual merchandising of our menu, we see  that they have a higher check than a traditional cashier order," Shake Shack CFO Katie Fogertey said last month. "We see that they add on more premium and higher-margin items, and so that together really makes that our highest-margin channel."
So far, sales this year have exceeded both analysts' and the chain's projections. Revenue for the first quarter of 2023 increased by 24.5% year-over-year ($253.3 million). Meanwhile, total systemwide sales came in at $394.7 million, representing a 27.5% year-over-year jump, and traffic increased by 4.8%.
John Anderer
John Anderer is a writer who specializes in science, health, and lifestyle topics.
Read more about John