We Tasted 5 Frozen Burritos & This Is the Best
One familiar brand stood out from the competition.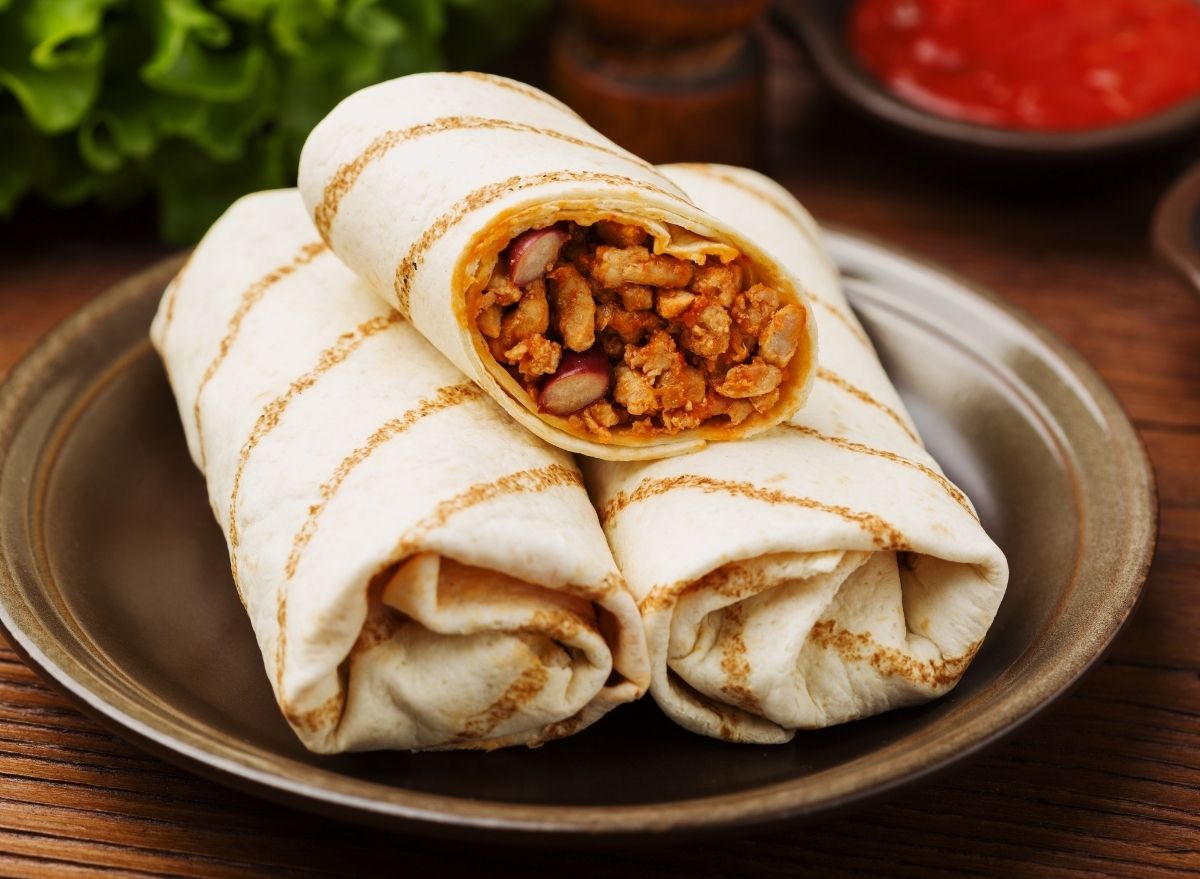 Frozen food is quick and easy—that's why so many people love it. While it may not be the best for us, that doesn't take away from the fact that it involves very little preparation and is done in seconds. After all, who really wants to cook when they don't have to? Not me. With that said, there are many different types of frozen meals like burritos and pasta to choose from, and it can be difficult to find the right one.
For those lovers of Mexican cuisine, sometimes there simply isn't the time to go to your favorite restaurant (no, Chipotle doesn't count) or enough money to order in. However, that doesn't mean you can't enjoy frozen Mexican food. I know what you're thinking: Is there really such a thing?
The answer is yes. I went to the grocery store and taste-tested five different burritos to see which one was the best. Based on taste, texture, and flavor, here's how the frozen burritos ranked, listed here from worst to best.
And for more, check out these We Tried the Most Popular Fast-Food Burritos & This Is the Best!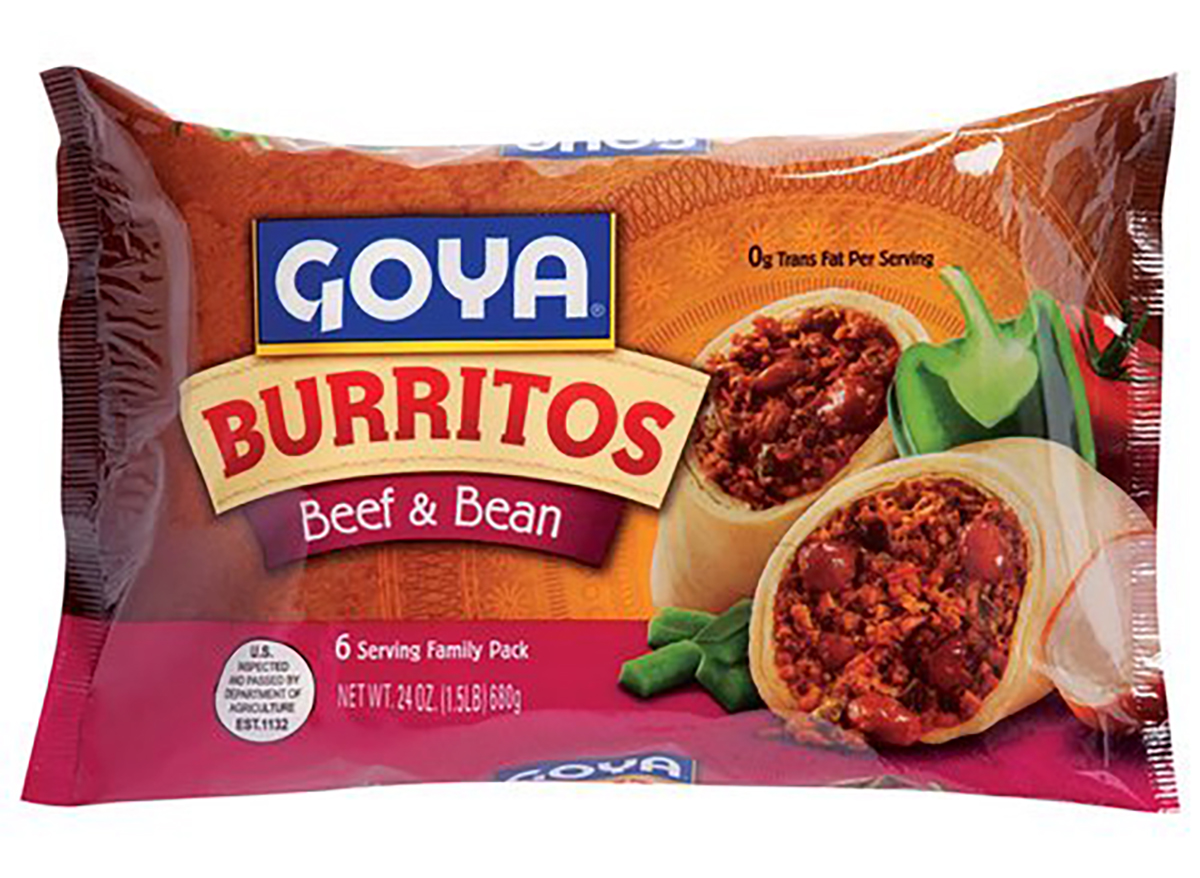 I've had Goya beans before and have really enjoyed them, so I was very disappointed with this burrito. I don't even know if I can really call it that. While it had beef, beans, and rice, it was just flavorless. Not only was it dry, but it was also bland. The beans were the only part of this burrito that really made an impression, and that's not by much. Next time, I'd add some Mexican seasoning to this burrito or dunk it in sour cream because it did not hit the spot.
The Alpha Burrito, Philly
I don't follow a vegan diet, but I'm always interested in trying meatless options. However, I made a mistake with this frozen burrito. If you've ever had "meatless" meat before, then you might recognize the cat-food-looking beef-style crumbles. I was not a fan of the texture or consistency of the meat, but the cheese was a different story. For cheese lovers, the melted vegan provolone cheese was rich and hit the spot. The grilled peppers, onions, and mushrooms added the familiar flavor of a Philly cheesesteak which helped ease the "meatless" taste.
I also appreciated that this burrito is packed with 11 grams of plant-based protein to keep you feeling satisfied, as that's not a quality often found in frozen food.
Tina's Red Hot Beef Burrito
When I think of burritos, usually a bit of spice comes to mind. I'm not a fan of super spicy food, but a tiny kick can make a huge difference. This was definitely the case for this frozen burrito from Tina's. While the spice from the red peppers was nice, I can't say I tasted any of the seasoned ground beef in this burrito because the mushy pinto beans took center stage. This burrito was not my favorite, but I'd eat it again because the flavor was there.
Amy's Cheddar Cheese, Beans, and Rice Burrito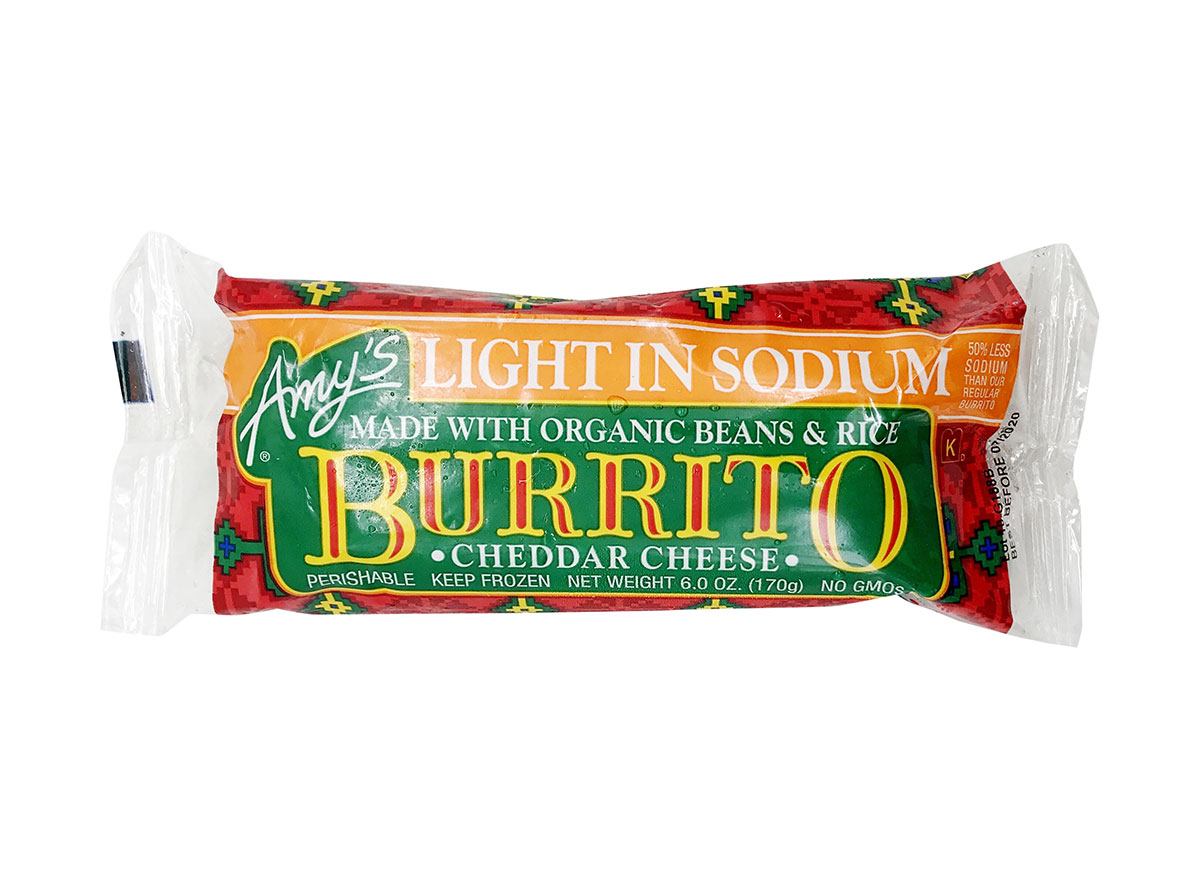 6254a4d1642c605c54bf1cab17d50f1e
I've had Amy's products before, but never a frozen burrito. As someone who likes to eat on the healthier side, I immediately gravitated to this cheddar cheese, bean, and rice burrito in the freezer. While the previous three burritos didn't have a tortilla that stood out, this one did. The thick tortilla worked well to keep all the ingredients contained while remaining soft and fluffy. I could not get enough of the cheese in this burrito, which was mixed in with the rice and beans. The mild Mexican-style sauce was non-existent to my taste buds, but I appreciated that because it would have detracted if there was too much spice. Add a dollop of sour cream on the side, and you're all set with this burrito.
Jose Ole Beef & Cheese Chimichanga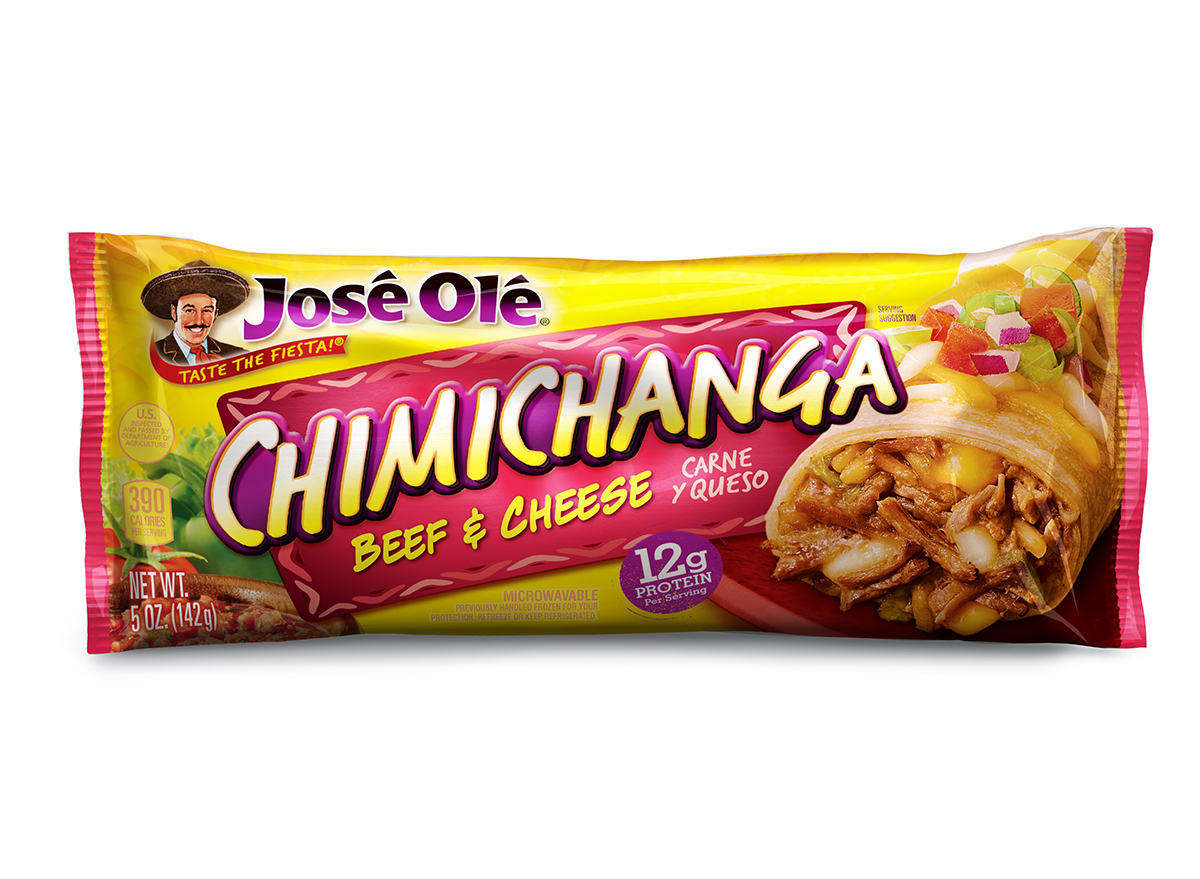 Technically, my favorite frozen burrito is classified as a chimichanga. If you don't know what a chimichanga is, it's a deep-fried burrito. This beef and cheese burrito was a cheese lover's dream. There was not a bite where the rich Monterey Jack cheese wasn't present, which was a bonus. This burrito did not fall apart as I ate it, which was a plus, because there's nothing more annoying than having your whole meal disappear right in front of your eyes.
This burrito receives five stars in my book and will definitely be in my shopping cart during my next trip to the grocery store.
Check out more of our exclusive taste tests:
We Tasted 8 Hot Dog Brands & This Is the Best
We Tasted 7 Microwave Popcorns & This Is the Best!
Casey Clark
Casey Clark is a current journalism student at Hofstra University with a passion for food, beauty, and entertainment.
Read more about Casey