The Groceries You Should Be Buying at Walmart Right Now, Says Dietitian
Here are some seasonal picks to add to your cart the next time you go shopping.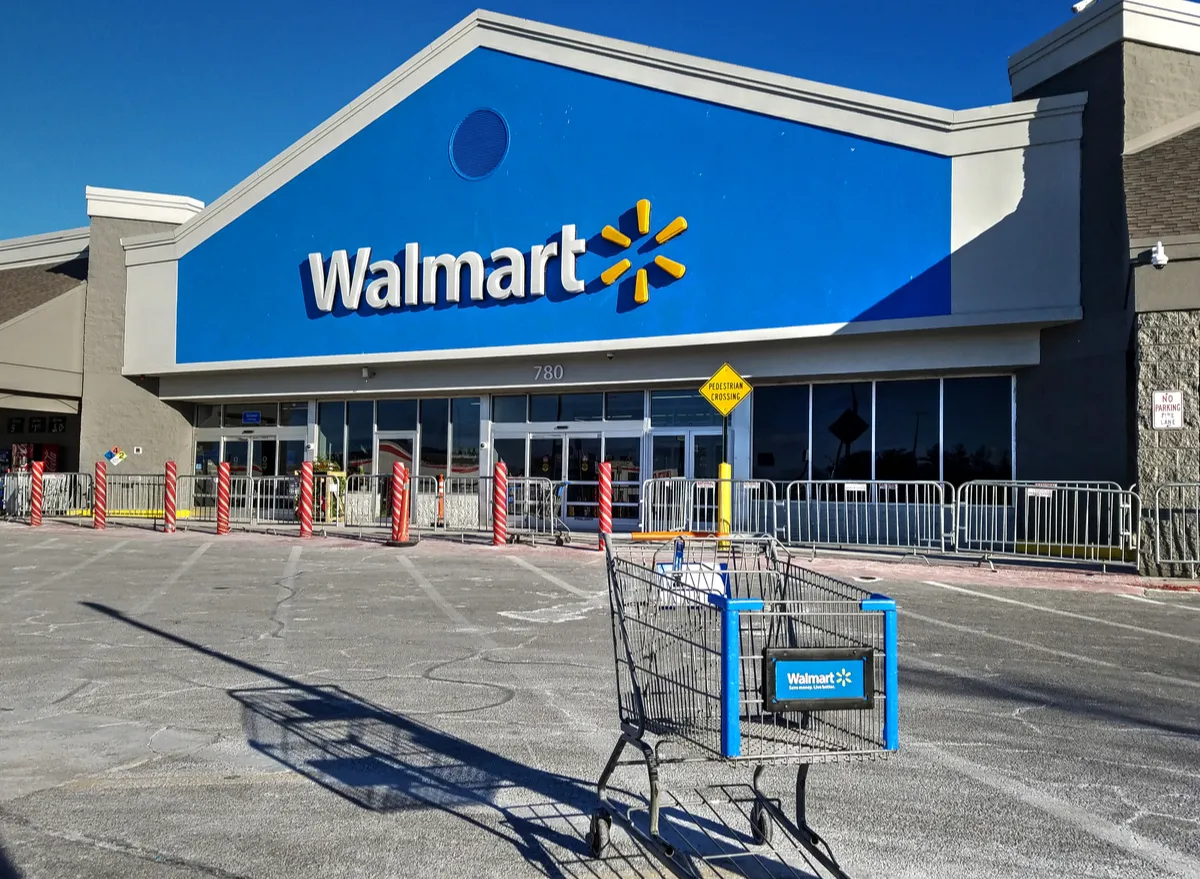 Many of us lean on Walmart for household items like toilet paper, toys, and baby supplies. But along with those ho-hum items, Walmart also has a surprisingly impressive grocery section that even this registered dietitian can get carried away with.
While Walmart does offer the expected high-sugar baked goods and pre-packaged salty snacks, this superstore also has some pretty impressive and nutritious foods that are certainly worth exploring.
As a registered dietitian, I am always glad to find good-for-you and delicious groceries no matter where I am. But if these said groceries are available at the same store I am running into anyways to grab my laundry detergent and new socks for my daughter? Even better.
Among the aisles and aisles of groceries available at Walmart, here are my top-picks that find their way in my grocery cart almost every time I run into the store for "just one thing." Read on, and for more on how to eat healthy, don't miss 7 Healthiest Foods to Eat Right Now.
HIPPEAS Vegan White Cheddar Puffs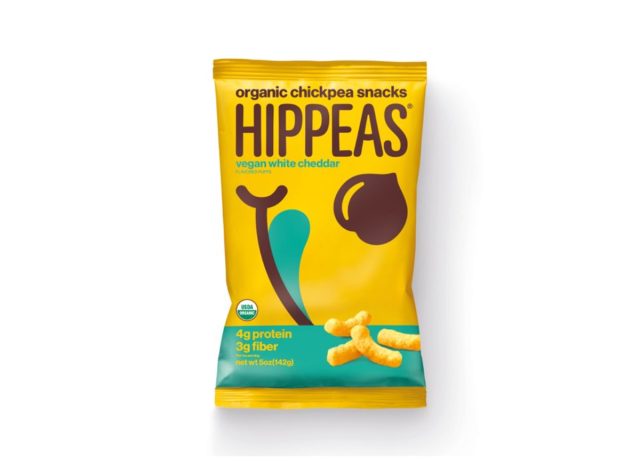 HIPPEAS Organic Chickpea Puffs are made from the humble, but mighty legume baked into a light and crunchy puff. I love the Vegan White Cheddar flavor because they taste delicious and at just 130 calories, 4 grams of plant protein, and 3 grams of fiber per 1-ounce serving. The organic puffs are also vegan, gluten-free, and don't contain peanuts, tree nuts or soy.
Uncle Matt's Organic Ultimate Immune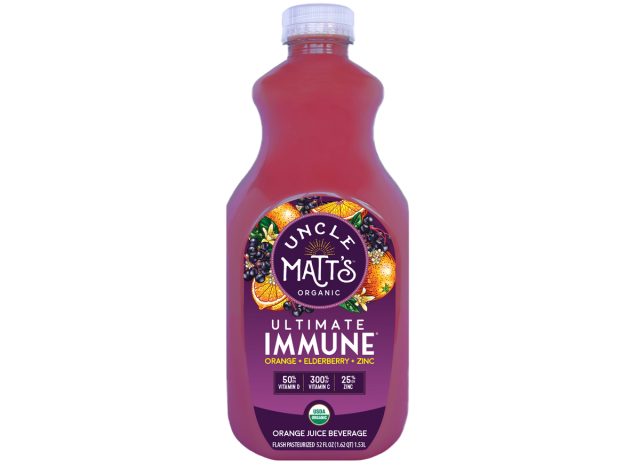 Uncle Matt's Ultimate Immune Orange Juice Beverage is an immune support powerhouse made with organic orange juice, black elderberry, 300% of your daily dose of vitamin C, 50% vitamin D, and 25% Zinc. This trifecta of vitamins – vitamin C, vitamin D, and zinc — together with the antioxidant black elderberry is the 'ultimate' in immunity support.
Bob's Red Mill Bars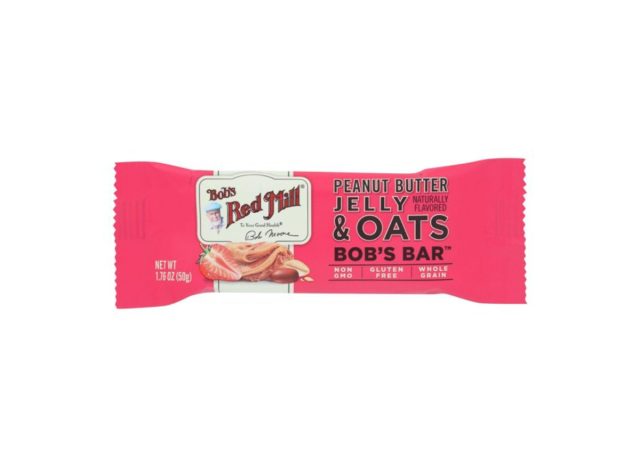 Who doesn't love the taste of the classic peanut butter and jelly combo? Having a snack bar that provides this craveable flavor while providing a boost of whole grains at your fingertips is key when the hunger pangs strike. Bob's Red Mill Bars are a perfect snack to keep in your gym bag or purse whenever you are on the go and you need a nourishing snack that actually tastes good.
POM Wonderful 100% Pomegranate Juice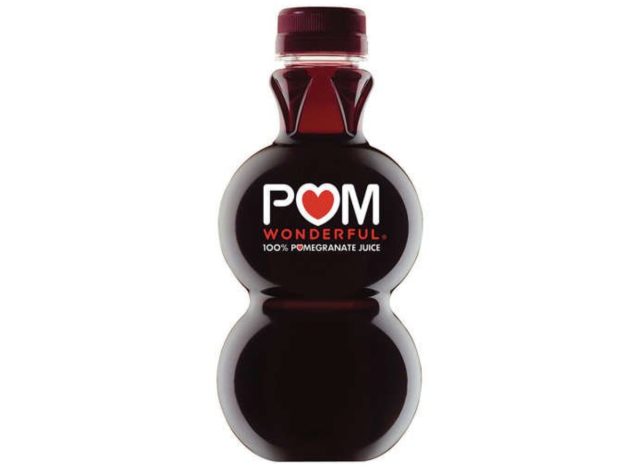 POM Wonderful 100-percent pomegranate juice is a healthy fridge staple and a simple, delicious way to fuel your body with antioxidants. In fact, there are 700 milligrams of polyphenol antioxidants in every 8 ounces of POM Wonderful 100-percent pomegranate juice — that's a lot of antioxidants! I like to use POM wonderful 100-percent pomegranate juice in my mocktail recipes, my smoothie concoctions, and as an ingredient in homemade sauces.
Wyman's Just Fruit and Banana Bites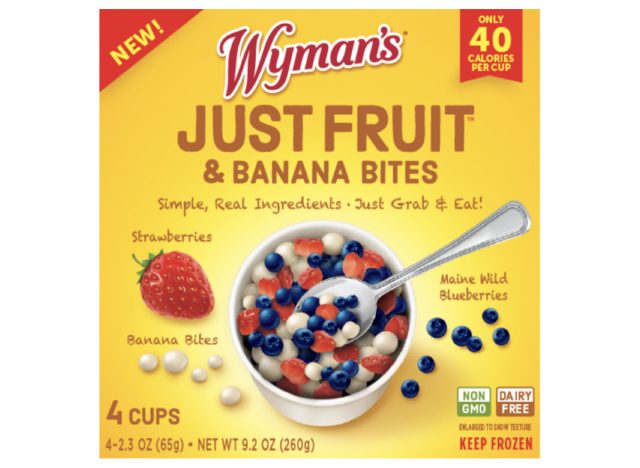 Wyman's Just Fruit and Banana Bites are made with real frozen fruit, making for a satisfying frozen treat that is only 40 calories and is packed with antioxidants. The wild blueberries in this snack are especially rich in anthocyanin, a flavonoid with some major antioxidant capacity. And when compared with other blueberries, the wild variety provides 33% more anthocyanins.
Eggland's Best Eggs
Eggs are one of the most nutritious foods in the world, and they are a refrigerator staple for good reason. Snagging a carton of Eggland's Best eggs is a must when my egg supply starts running low because Eggland's Best eggs contain 6 times more vitamin D, 10 times more vitamin E, and 25% less saturated fat when compared with ordinary eggs.6254a4d1642c605c54bf1cab17d50f1e
Carnation Breakfast Essentials – Kellogg's Fruit Loops Flavor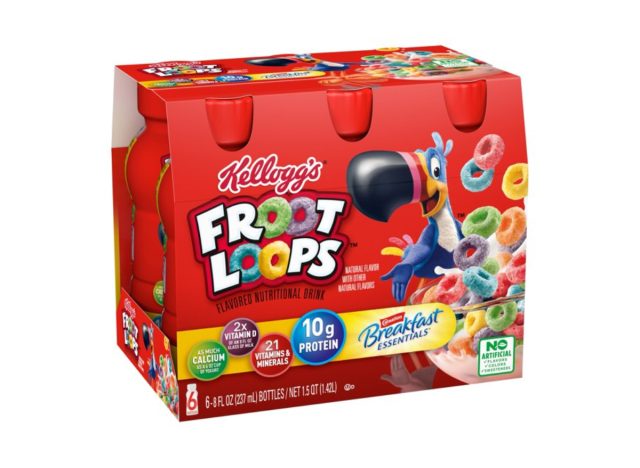 Sometimes, mornings can be hectic (to say the least). And cooking up a traditional breakfast is just not happening. But I know I have to get some nutrition in my young daughter's belly before she goes to school or else she will have a hard time focusing.
Carnation Breakfast Essentials – Kellogg's Fruit Loops Flavor is the perfect grab-and-go drink that my daughter loves to sip on before school, thanks to the classic flavor that she is already familiar with. I love that this nutritional drink has no artificial colors or flavors, contains 10 grams of protein per serving, and boasts 21 essential vitamins and minerals.
Fresh Mushrooms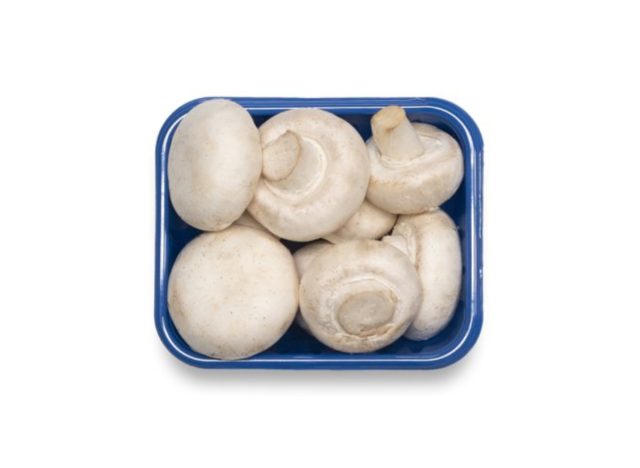 From stir fries to burgers to meatless taco night, mushrooms are added to many dishes in my home for multiple reasons. Since my family and I try to embrace more plant-based meals in our home, leaning on the "meaty" texture of mushrooms helps us stay satisfied while enjoying veggie-packed meals. Plus, mushrooms are jam-packed with nutrients like riboflavin, niacin, and copper. Plus, these veggies are the leading source of the nutrient selenium in the produce aisle, helping support the body's immune system.
Barilla Penne Pasta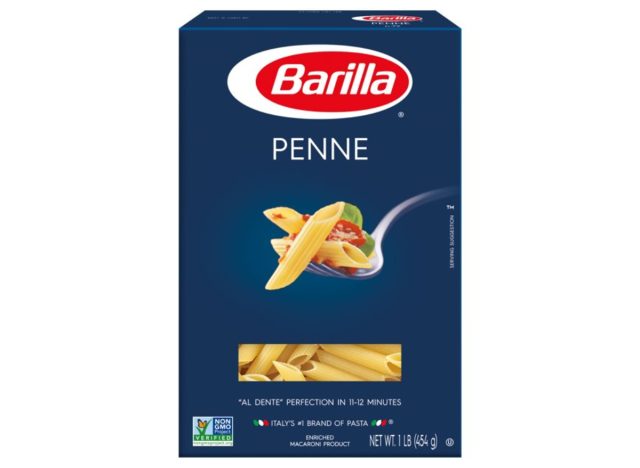 Pasta is a staple food that boasts 7 grams of protein per serving along with b vitamins, iron, and fiber. I love keeping a stash of pasta in my pantry for busy weeknights for a filling and super-simple meal. I top my pasta with some fresh veggies and a lean protein like chicken for a quick and healthy dinner that is on the table in minutes.
Bella Sun Luci Sun Dried Tomatoes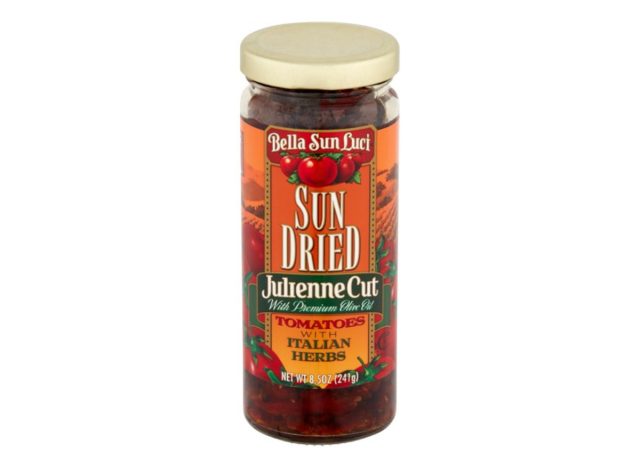 Sun dried tomatoes are delicious and a great source of lycopene, a powerful antioxidant that has been shown to protect against many diseases, including cancer, stroke, and diabetes. Dried tomatoes and cooked tomatoes are especially rich in lycopene and the perfect choice- especially when tomatoes are out of season. The reason I like this brand so much is because, unlike other brands, Bella Sun Luci packs their California made, sun-dried tomatoes in real olive oil, which adds an additional hit of nutrients. The tomatoes are incredibly versatile and then, I love using the olive oil in homemade salad dressings and pasta dishes!
Healthy Choice Simply Steamers Chicken and Vegetable Stir Fry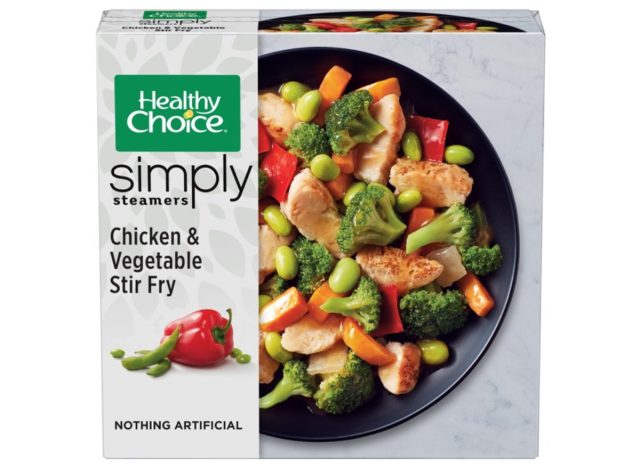 On days where there is simply no time to cook lunch, having Healthy Choice Simply Steamers on-hand comes to the rescue. Made with real veggies and chicken, these frozen meals help round out a balanced meal without having to mess up any pots or pans.
Great Value Walnuts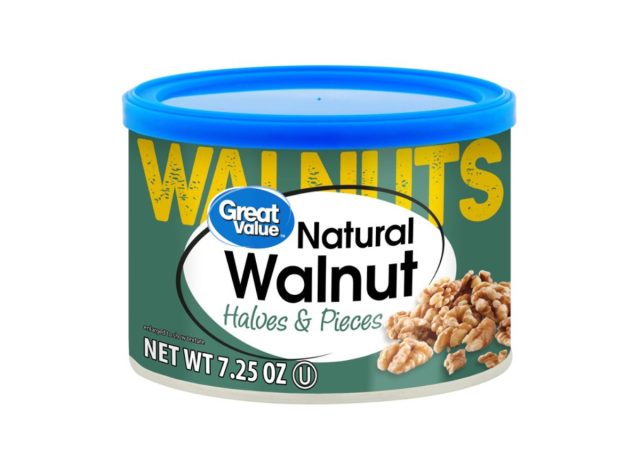 Walnuts are one of my favorite snacks to combine with a fresh piece of fruit for some healthy fats, plant-based protein, and fiber for some staying power. Eating walnuts is linked to a slew of health benefits, including quite literally supporting a longer life expectancy at age 60 when comparing people who eat walnuts more than 5 servings/week compared to non-consumers.
Joolie's Organic Medjool Dates
To tame even the fiercest sweet tooth, Joolie's dates fit the bill. These glyphosate-free organic fruits are naturally sweet with no added sugars, making for a great addition to smoothies, energy ball recipes, and granola bars.
Frozen Salmon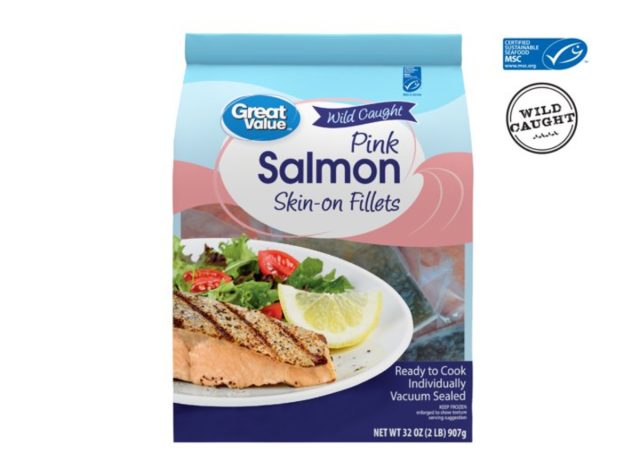 The Dietary Guidelines for Americans recommends at least 8 ounces of seafood per week (around 2 servings). Frozen fish, like salmon, is just as packed with important nutrients like DHA omega-3 fatty acids, selenium, and high-quality protein, as their fresh counterparts. And choosing options that are pre-portioned before being frozen makes whipping up a seafood meal mid-week incredibly simple to do — no visit to the fish market required.
Read this next:
Walmart Just Announced Its Highly-Anticipated Black Friday Deals
Lauren Manaker MS, RDN, LD, CLEC
Lauren Manaker is an award-winning registered dietitian, book author, and recipe developer who has been in practice for almost 20 years.
Read more about Lauren