30 Foods That Taste so Much Better Grilled
Whether you typically eat these foods raw, sautéed, fried, or even baked, grilling can supersede it all.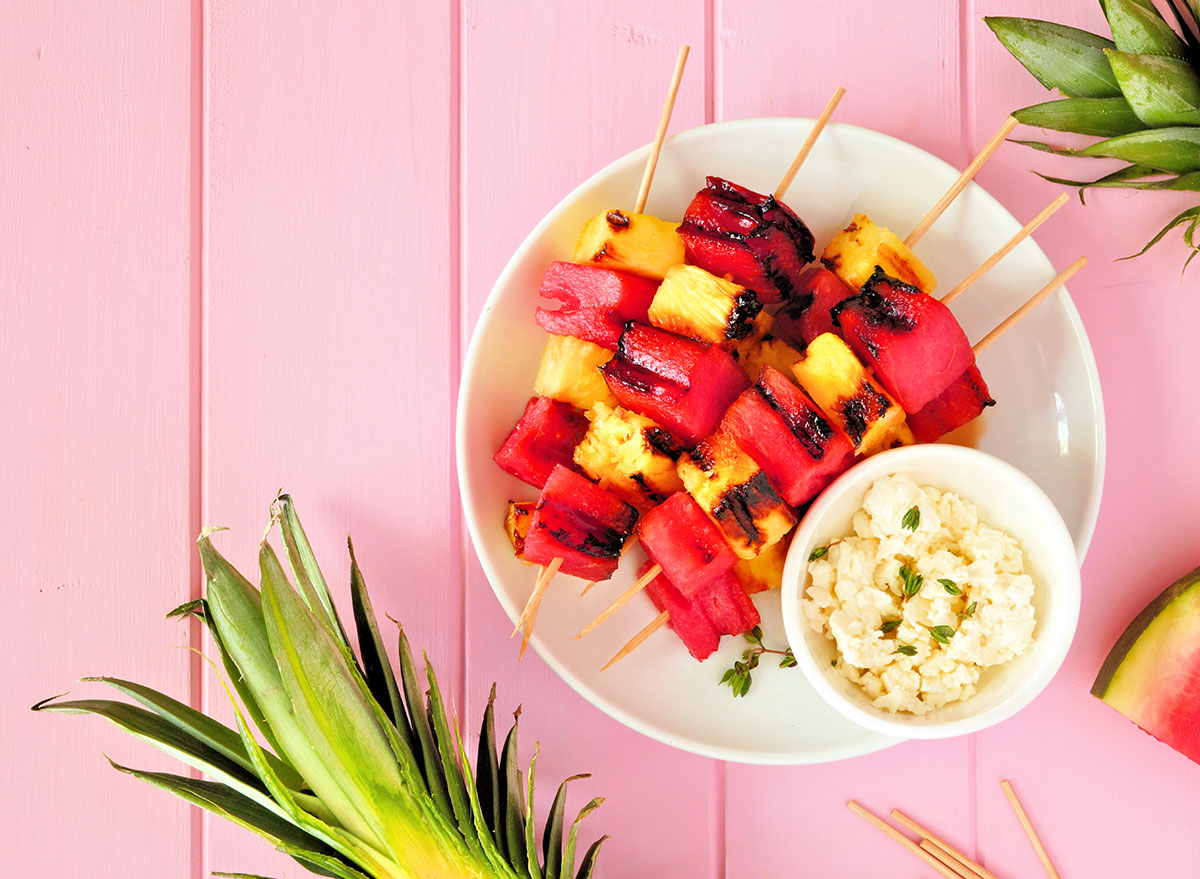 Depending on where you live, grilling season may vary from just a few months out of the year when summer rolls around to all year round. Regardless of whether you get to fire up the grill whenever you please or have to wait patiently for warmer weather to arrive, grilling gives just about any food—not just meat—a boost in flavor.
Grilling fruit over the fire, for example, allows the naturally occurring sugar (fructose) in fruit to caramelize, something that only the grill can emulate. See which surprising foods take on an amplified flavor once they hit the grill, and, well, simply taste better when they're grilled!
And if you love cooking, sign up for our newsletter to get daily recipes and food news in your inbox!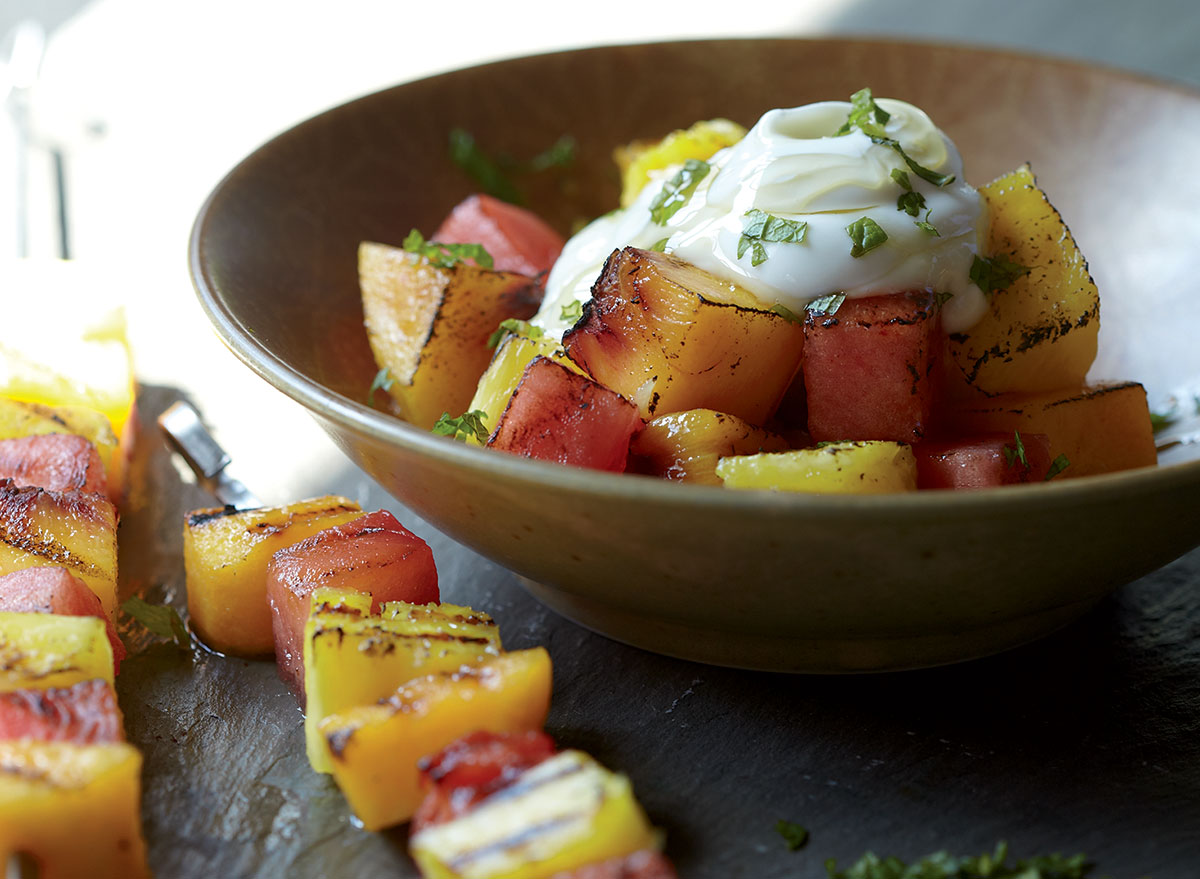 There's nothing quite like sinking your teeth into a cold piece of watermelon, which is why grilling such a refreshing fruit may seem a bit counterproductive. Well, it's not—trust us. In fact, grilled watermelon pairs very well with feta cheese and balsamic vinegar. Or, you could grill cubes of the fruit and make our Savory-Sweet Grilled Fruit Kebabs With Yogurt and Honey.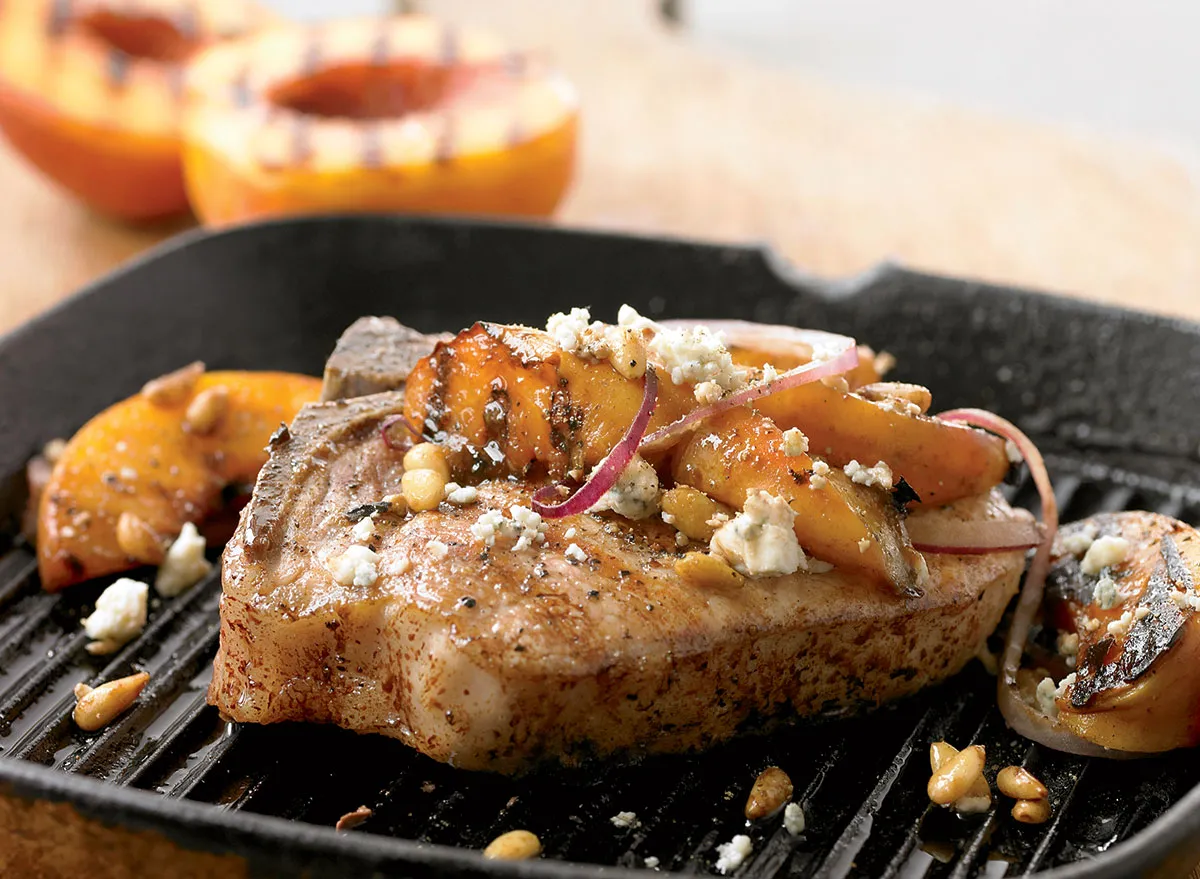 Chef Patrick Ochs, Corporate Executive Chef at Pubblica Italiana and Dalia at The Celino Hotel, says that grilling a peach is a great way to get the best of both worlds: sweet and savory. It's really simple to do, too. First, cut the peach in half and remove the pit. Next, grill the open sides of the fruit on high heat until grill marks appear. "Chop and add to a salad, or as a complement to any grilled meat dish for a sweet and savory flavor kick," says Ochs.
Try putting the fruit to good use in our Savory and Sweet Grilled Pork Chops and Peaches Recipe.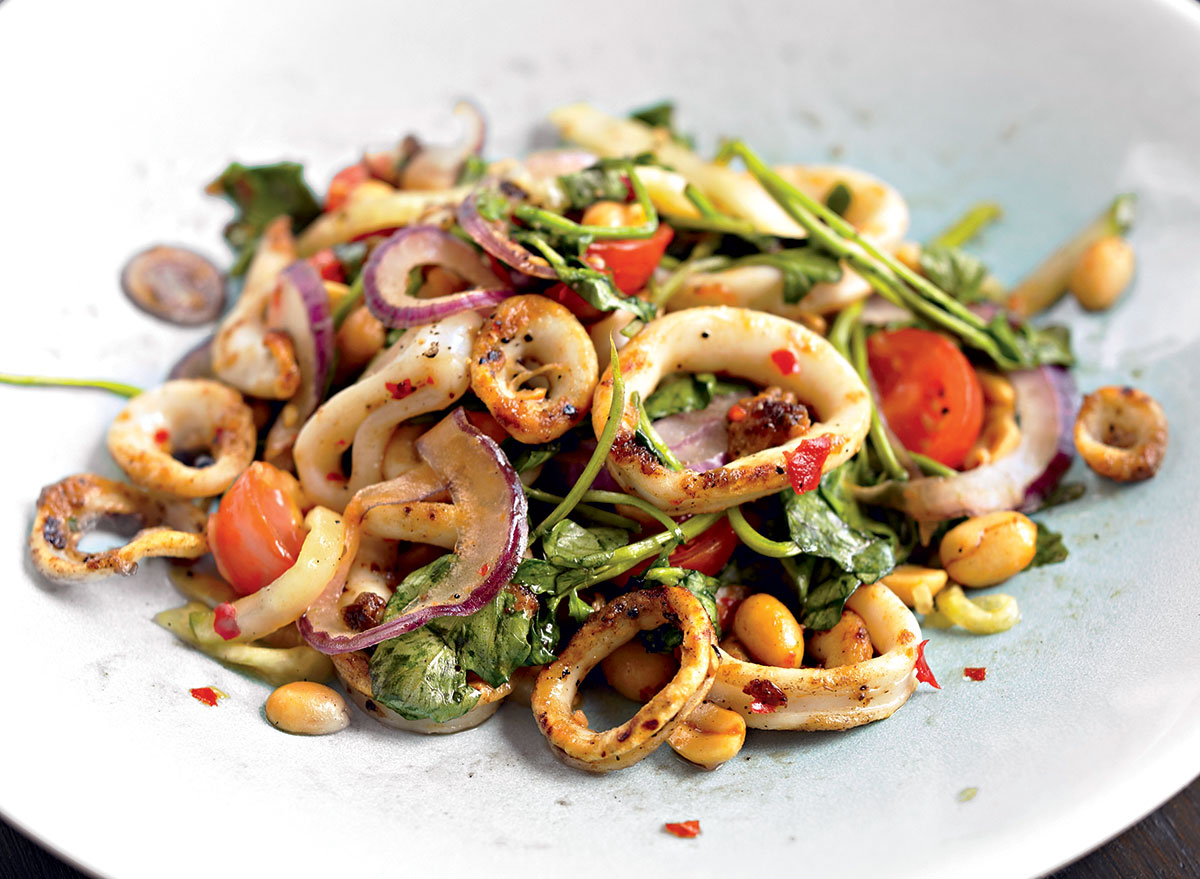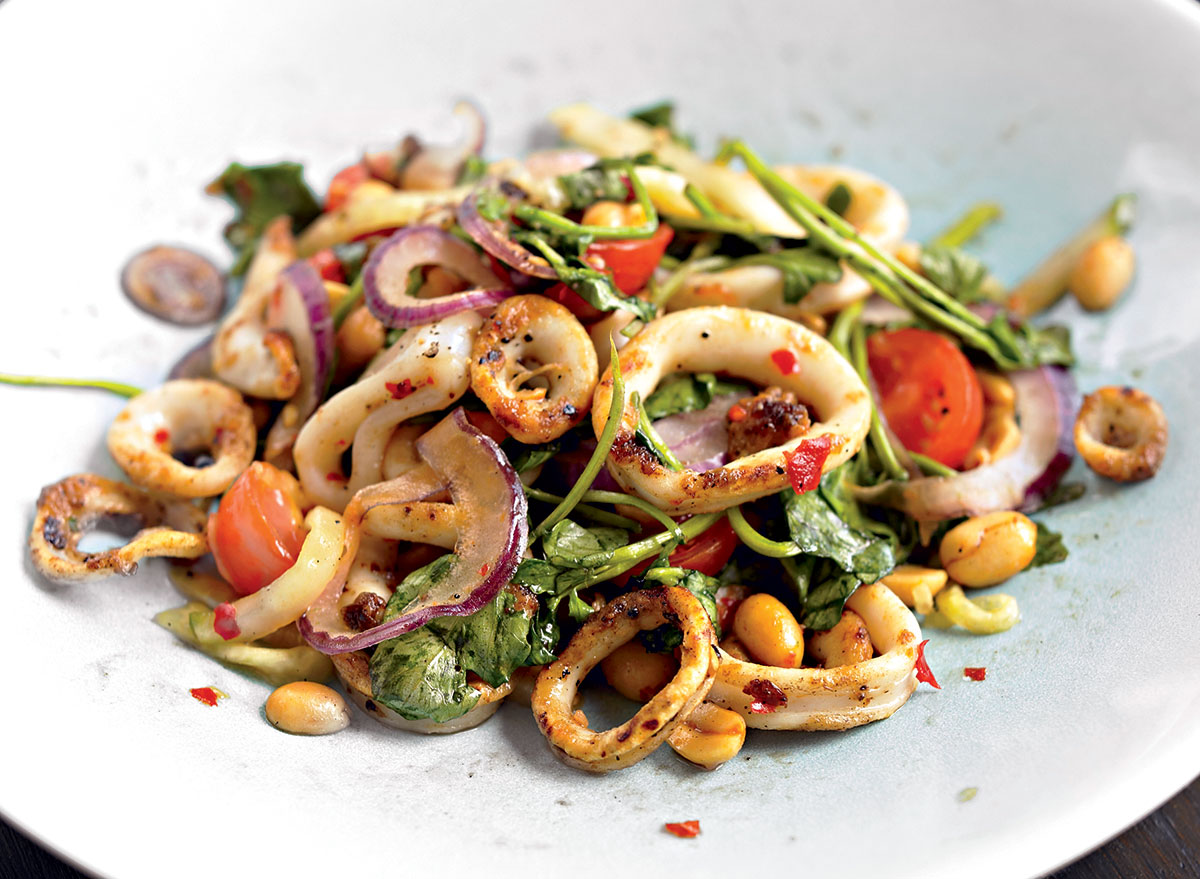 Grilling calamari is the surprising alternative to its traditional fried counterpart. Try tossing the squid into a salad—as we did in this Spicy Grilled Calamari Salad Recipe—and serve as an appetizer at your next dinner party!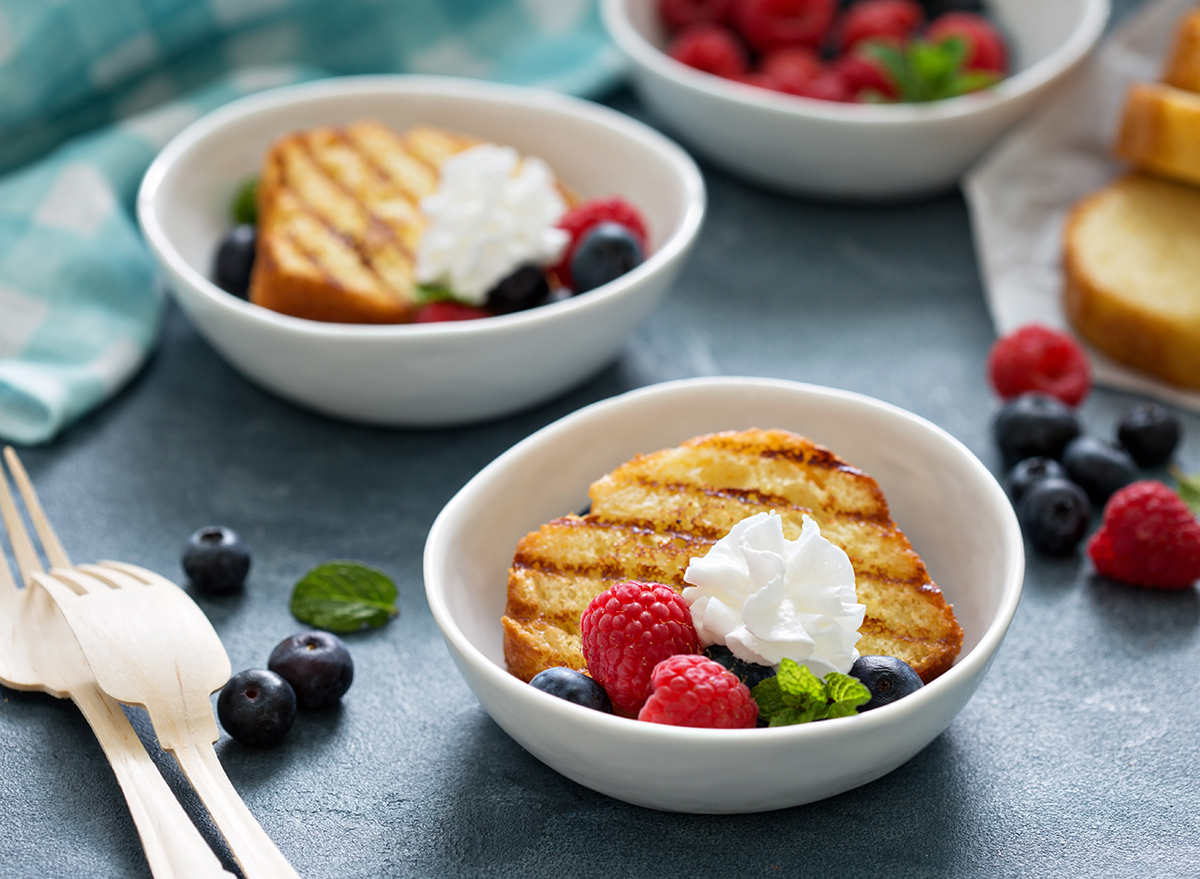 You could warm up a few slices of sweet pound cake in the oven or microwave, but why not take the dessert to the next level presentation-wise by plopping it on the grill? Top the slice of pound cake with berries and a dollop of whipped cream, and you're likely to impress your guests even more. Plus, how pretty do those grill marks look?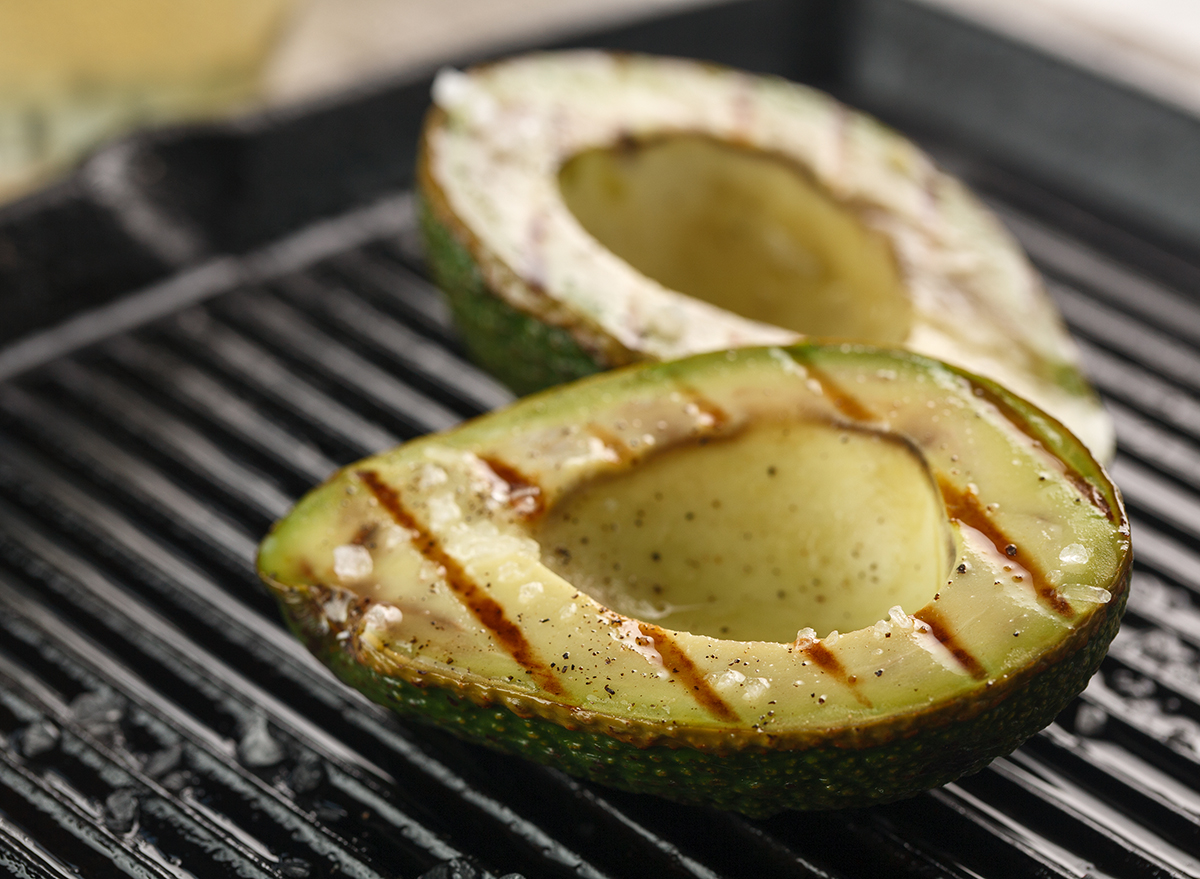 This creamy fruit may be delicious as-is, but grilling it inevitably gifts this source of healthy fats a smoky flavor. Not to mention, grilling helps to speed up the ripening process, which is convenient if you bought an unripe avocado for a recipe that you're making that day! And the next time you're at the store, here are 7 Secrets for Buying the Perfect Avocado.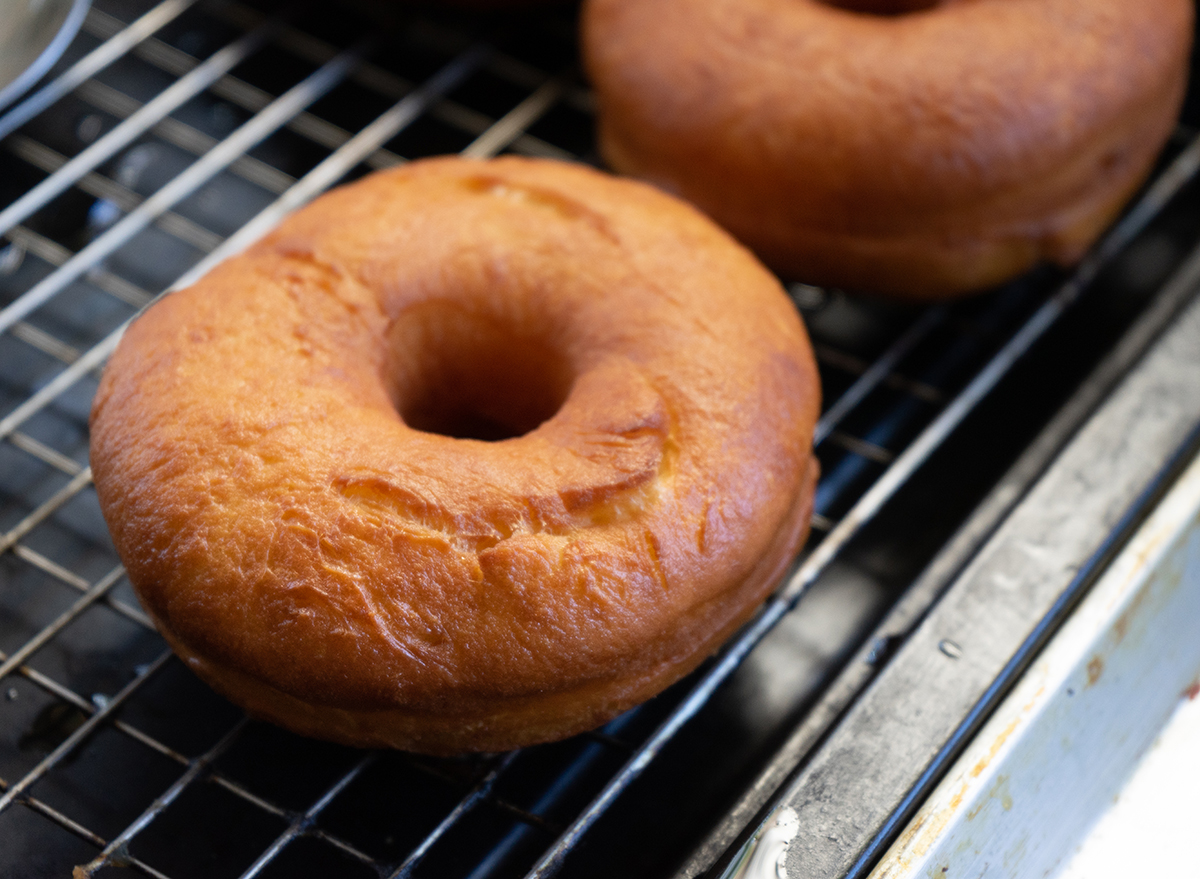 As if donuts weren't irresistible in their fried (and sometimes baked) state, grilling them apparently enhances their flavor even more. Grab a dozen of Krispy Kreme donuts, slice them in half, and then place them on the grill. If you're really looking for a splurge, you can even make a fruit sauce from blueberries, Chombard, butter, and sugar to drizzle atop your grilled donut masterpiece.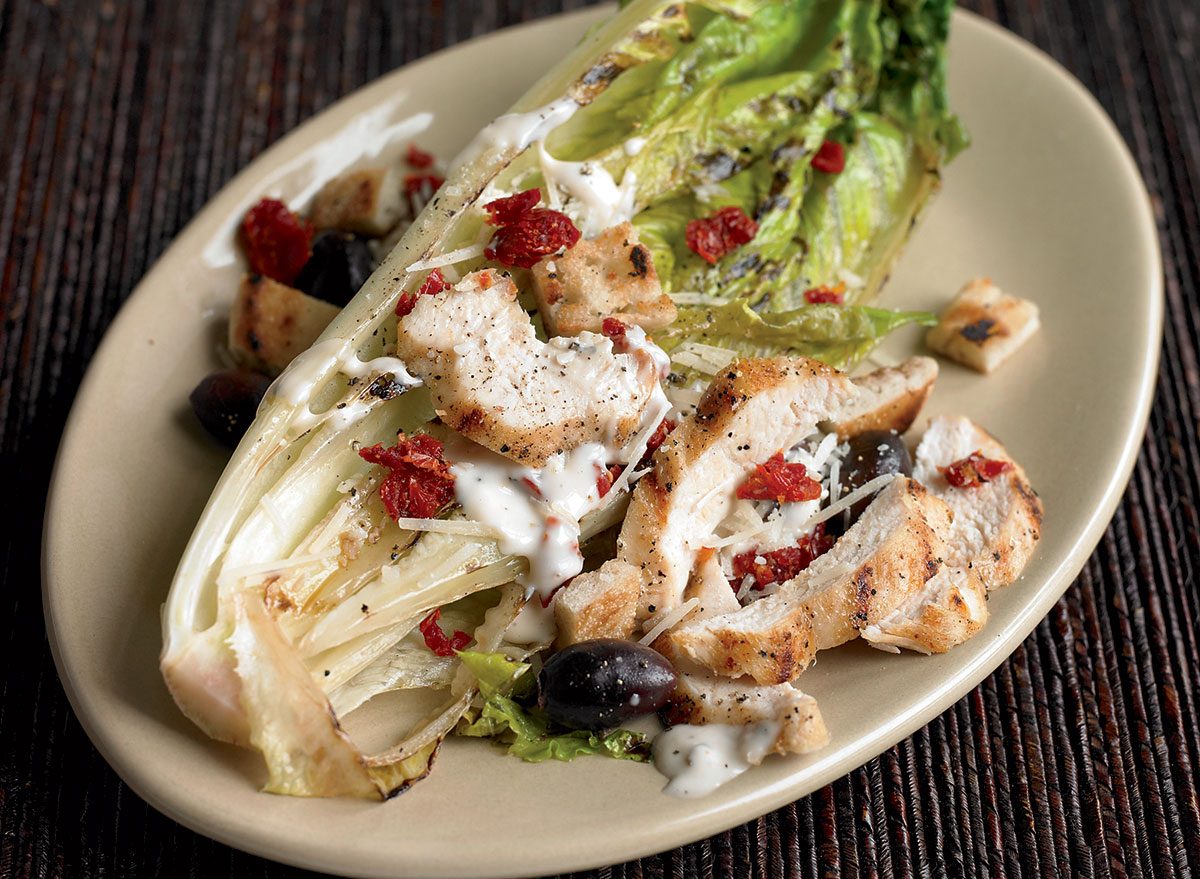 Instead of chopping up that romaine immediately after washing it, try putting in on the grill. Not sure where to start? Try our Healthier Grilled Caesar Salad Recipe.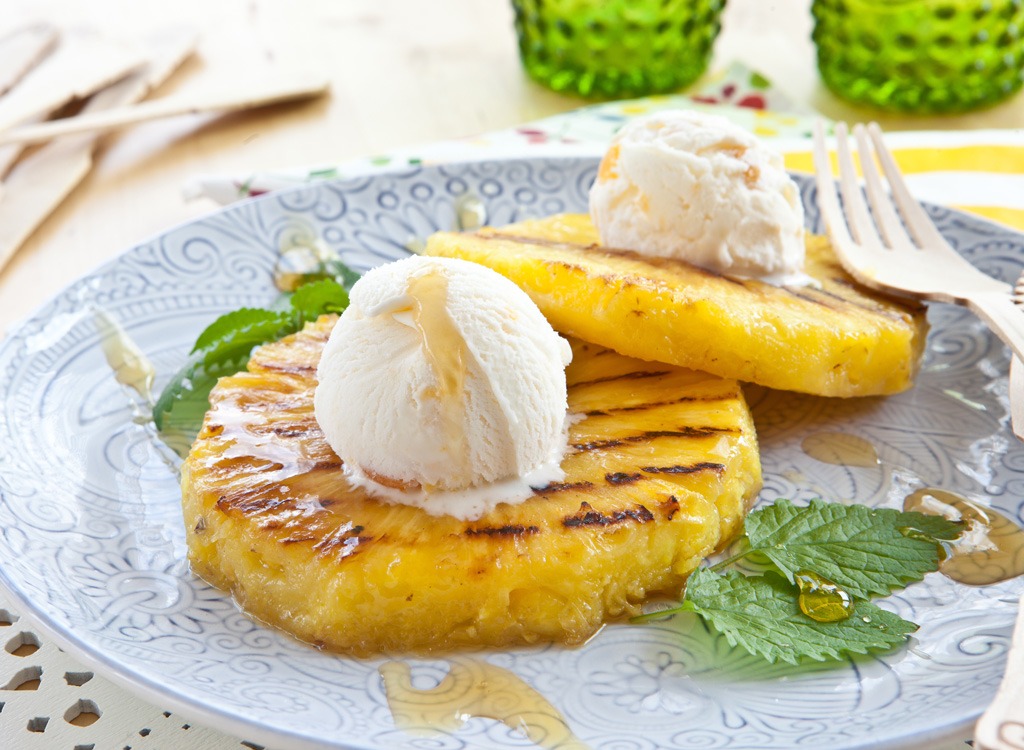 Pineapples pack a lot of juice, which may be one of the main reasons you enjoy it so much. However, grilling the fruit allows for that excess juice to drip off, which may result in a less messy experience. Grill rings of pineapple for a sundae or place them on top of burger patties to add some sweetness to a savory dish.
Banana splits are timeless, but have you ever tried a grilled banana split? Grilling a banana gives it a caramelized flavor, which marries well with something sweet and chilled such as a scoop of vanilla bean ice cream. You can't go wrong with our Grilled Banana Split Recipe.
Grilled grapefruit is a paleo-friendly snack anyone will love. Caramelize the fruit half with one teaspoon of honey and one tablespoon of coconut oil. Sprinkle cinnamon or nutmeg on top for some extra, natural flavor—and skip the sugar.
Raw oysters are a great go-to happy hour order, but have you ever tried them grilled? Blend butter with fresh garlic and top with an herb or even hot sauce for a delicious snack. Fun fact: oysters are loaded in omega-3s, which is an important component for staving off a stroke.
Scallions aren't eaten by themselves, but rather chopped and added to dishes as a garnish. Chef Ochs recommends seasoning the green onion with salt and oil. "Adding grilled scallions to a dish can add the perfect addition of impeccable flavor, and can also be used chopped and mixed in a vinaigrette or puree," he says.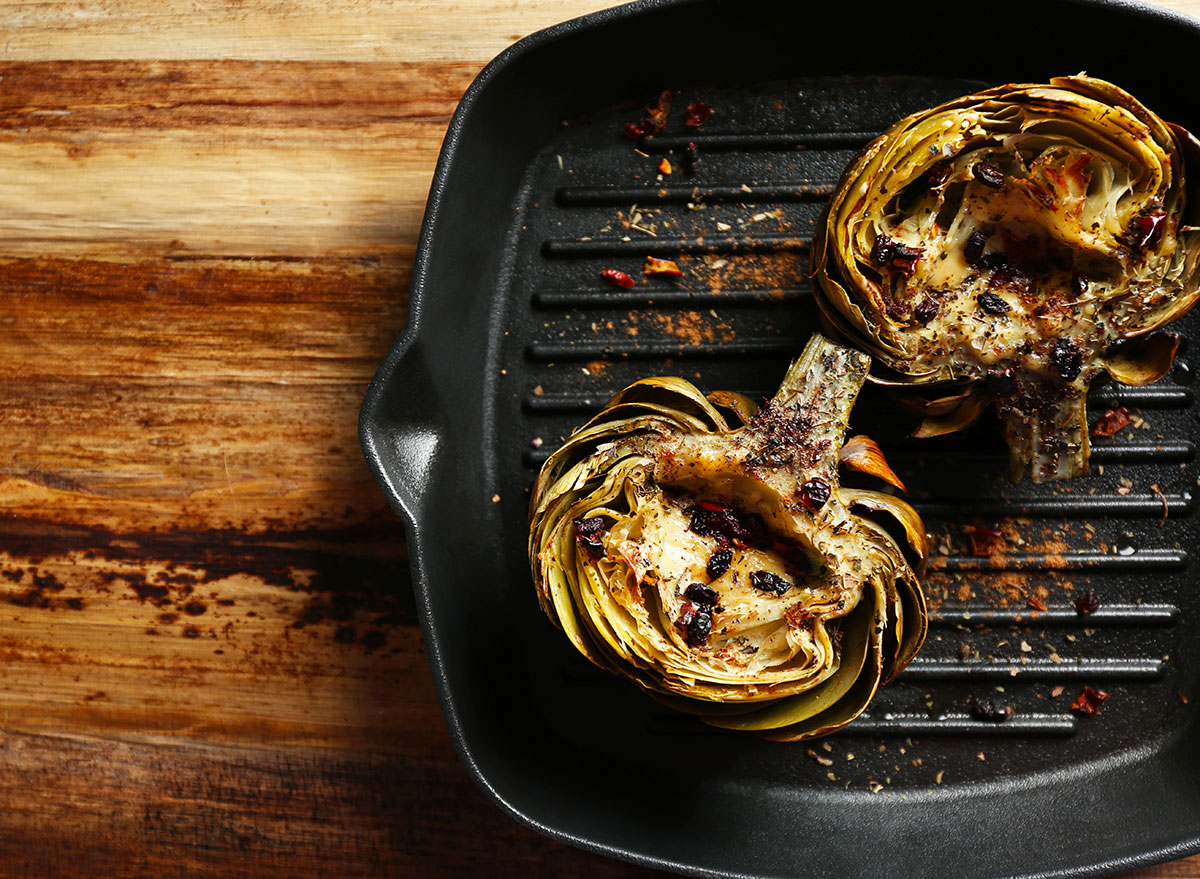 Artichokes aren't often one the most desired vegetables…that is, unless it's added in a spinach artichoke dip. The vegetable is a good source of vitamin C, an important antioxidant that supports immune function and fends off illness. Try grilling artichokes with lemon and garlic for a special treat.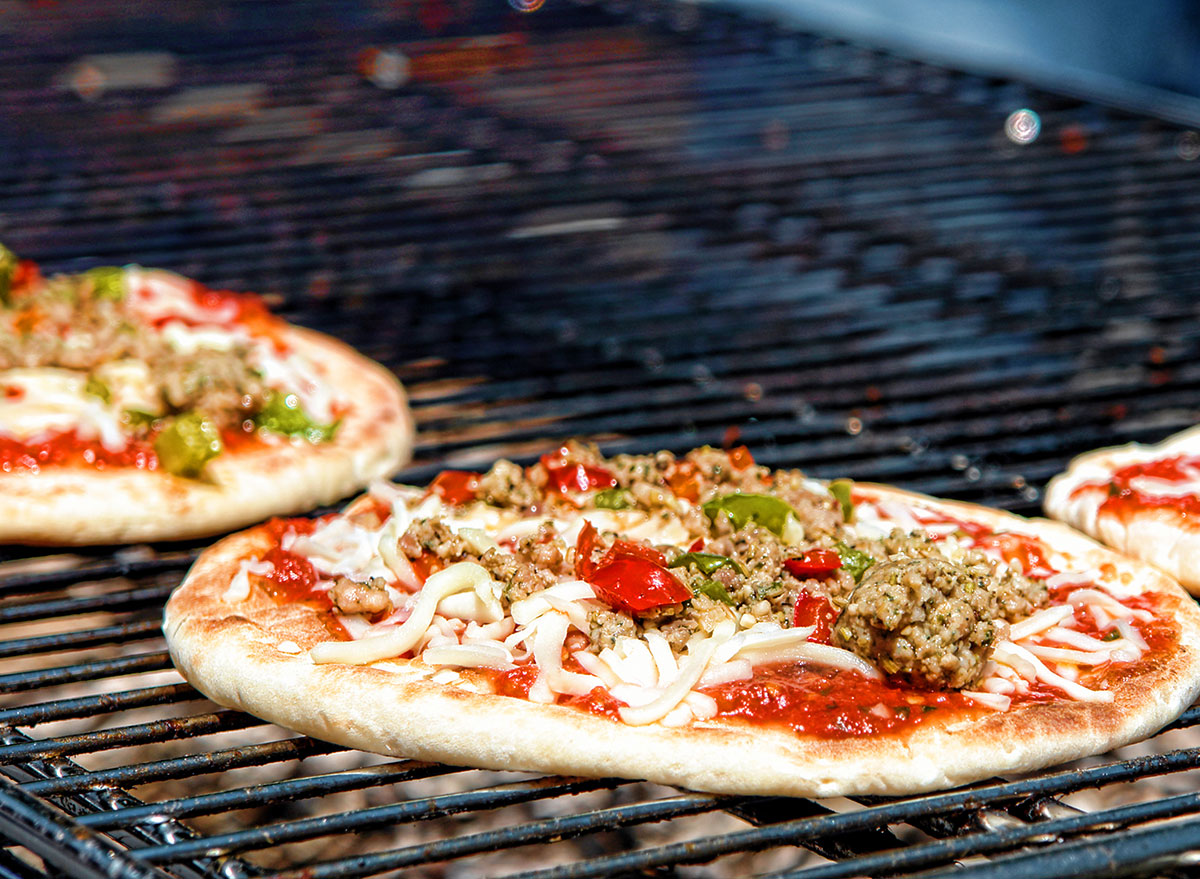 Ditch the oven and fire up the grill—it's time to start experimenting with cooking a pizza pie atop an open fire. Slide a ceramic pizza stone under the dough to help balance the intensity of the flames from the grill.
Do you see a recurring theme here? Grilling fruit takes the flavor to the next level. Pair these apples with low-sugar Greek yogurt for a healthful, protein-packed snack, or add them to a grilled cheese and Brie sandwich for an extra special treat.
"One of the best cheeses to grill," says Ochs. "Halloumi cheese actually has a very high melting point, that allows you to get extremely nice grill marks. Add to any salad or burger, and voilà!"
Rarely do you nosh on asparagus in its raw form—it's more palatable once it's been sautéed, especially with another savory element such as a shallot. Try grilling the vegetable for an added smoky savor.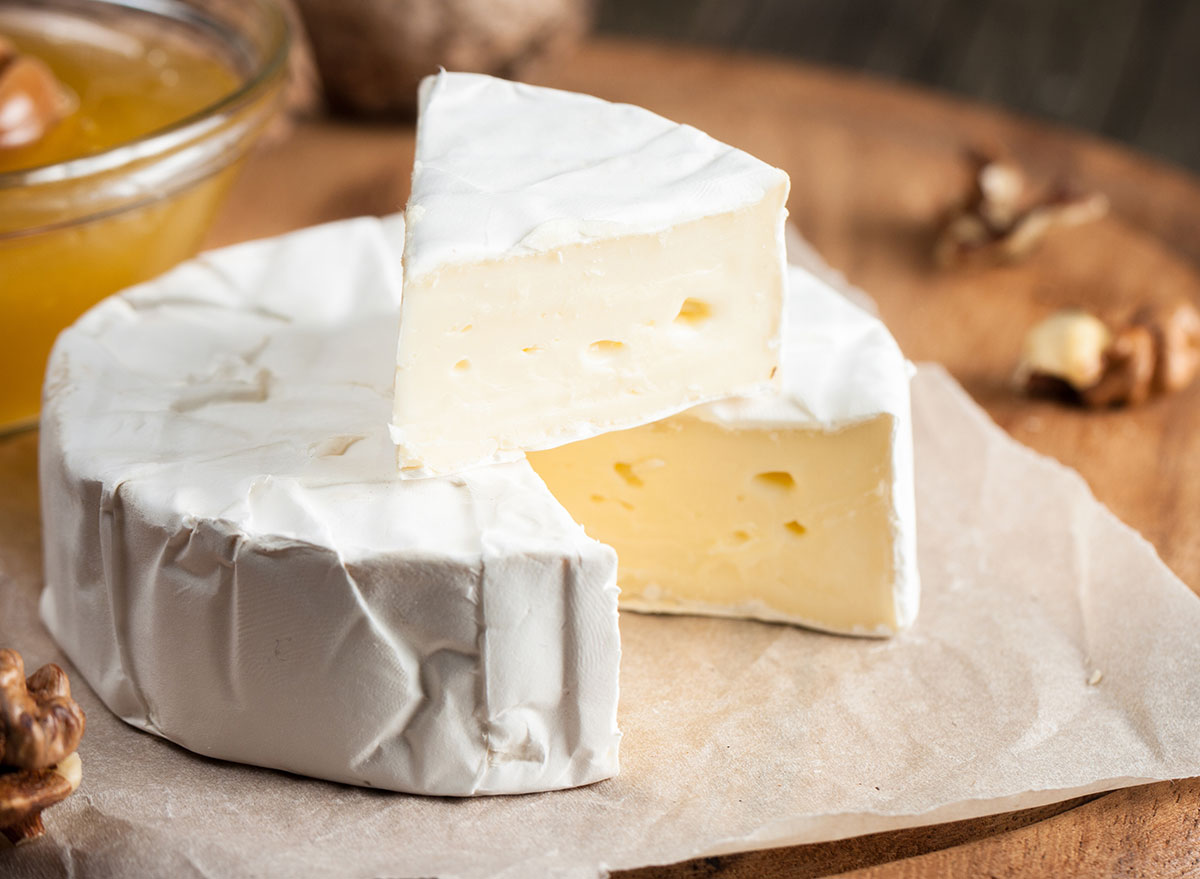 Cheese and crackers, anyone? Brie is an intense cheese, but applying heat to this potent cheese can potentially make this pungent cheese that much more appetizing. Serve with crackers and maybe even drizzle a balsamic reduction on top.
Tired of having to dispose of the bacon grease from the skillet? Ditch the stove-top method and, instead, fire up the ol' grill outside. This way you won't have to worry about clogging your drain or causing the whole house to reek of bacon.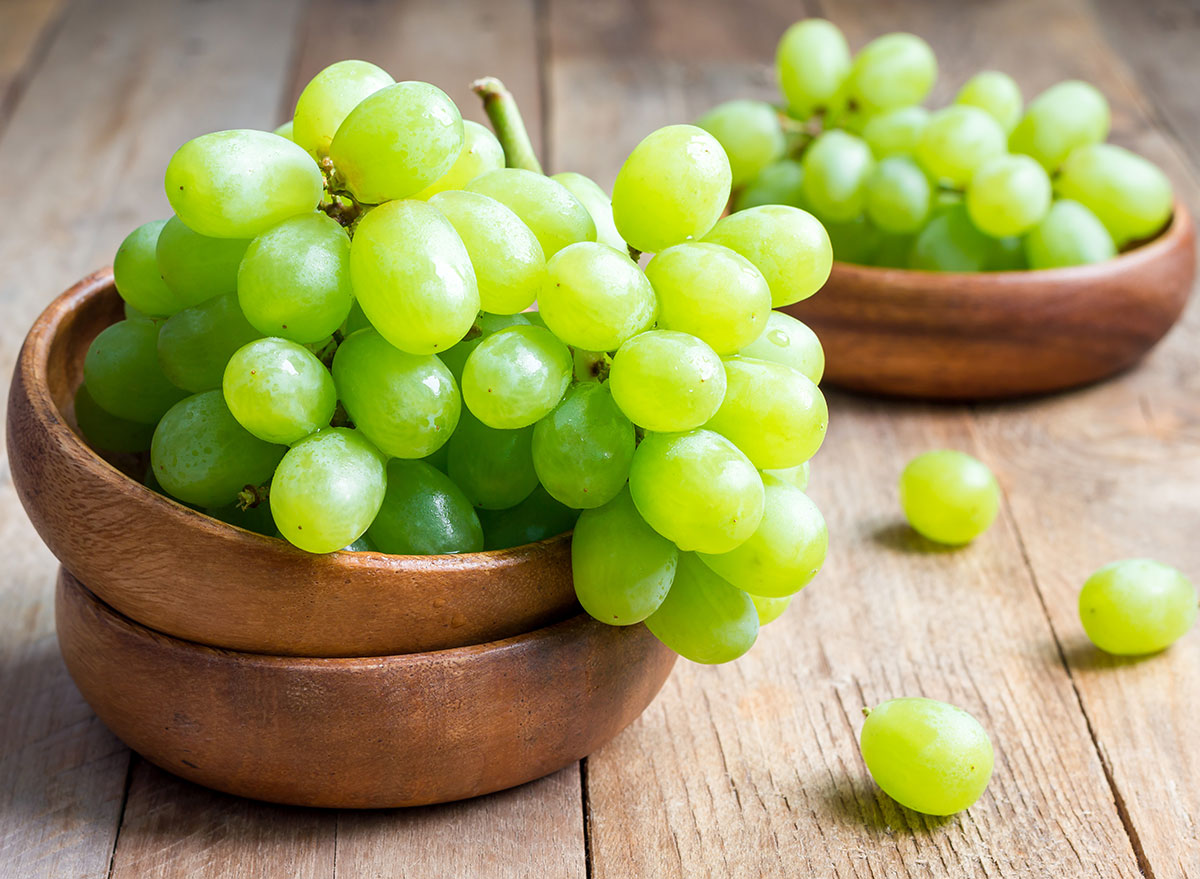 Marinade red seedless grapes for a day in vinegar, olive oil, brown sugar, and crushed garlic. Then, slide them onto skewers and grill. Pair with a delicate and mild cheese such as fresh burrata.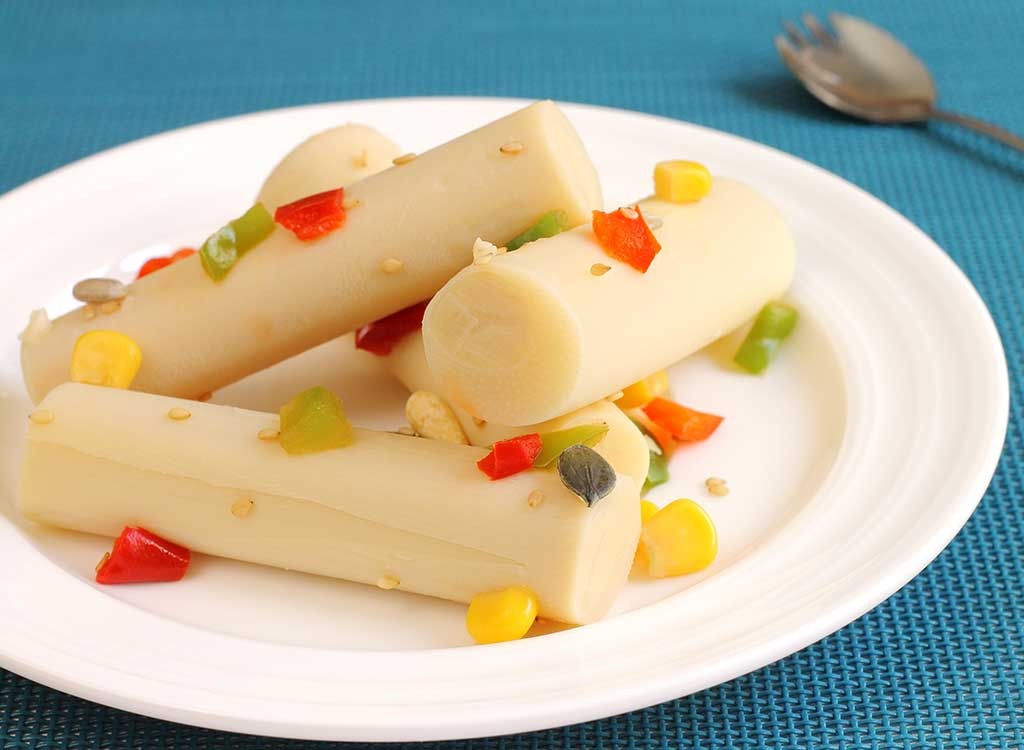 "I love grilled hearts of palm," says Julian Garriga, executive chef at the upcoming Seawell Fish N' Oyster, opening this summer in Miami Beach. "They are great in salads, but even better chopped up in a pasta, baked mac n' cheese or a vegetarian taco. It adds a great smoky and crunch factor."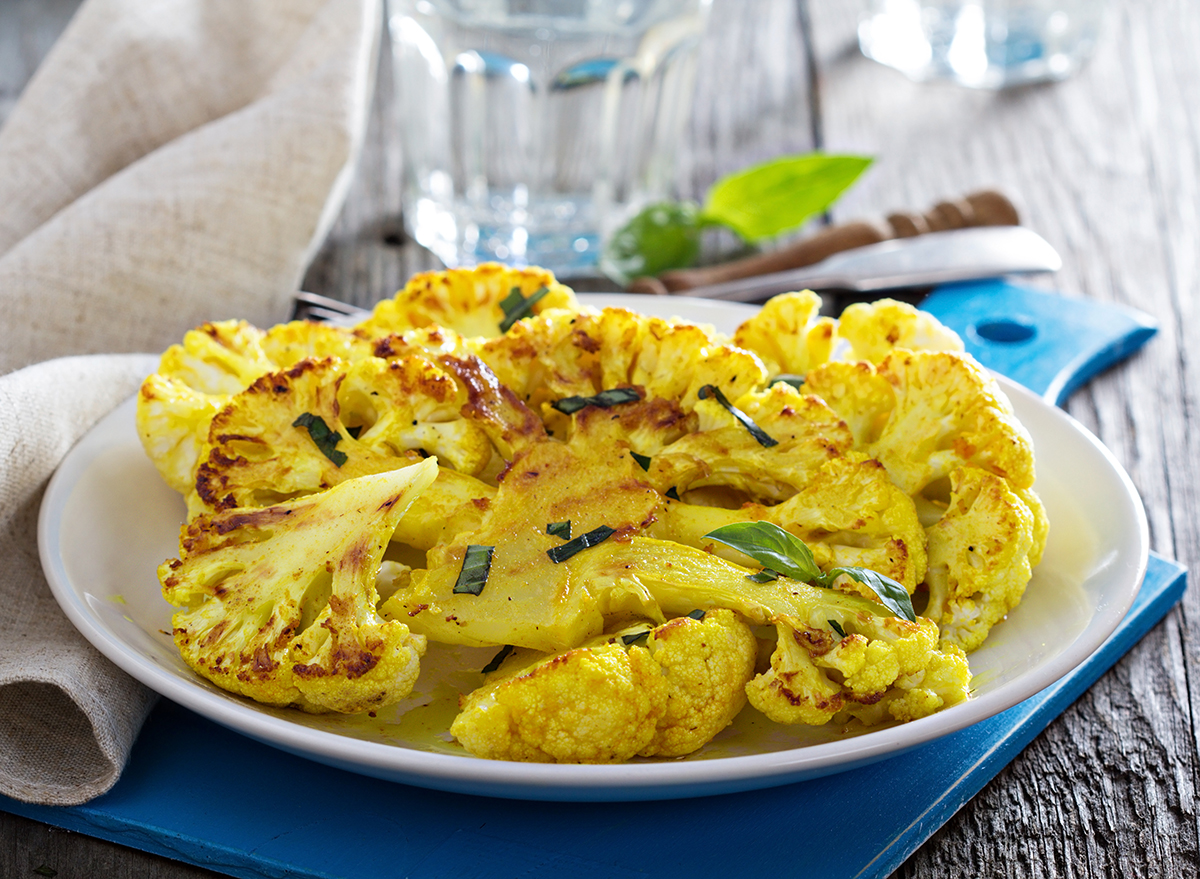 Often, fried cauliflower is served as an appetizer with ranch. But if you're trying to watch your waistline, it may be time to nix the fried version of this vegetable and opt for a healthier alternative. Chef Ochs says to slice the cauliflower into large steak-like portions and to grill at low heat until the cruciferous vegetable becomes tender. Then, "put on high heat to get a nice char out of it," he says. Garnish the grilled cauliflower with herbs like cilantro or parsley if you wish!
Plantains are much tastier to eat once they have been cooked, and grilling inevitably lends the starchy food a charred flavor. Glaze the unsweet plantain with a mixture of butter, brown sugar, and vinegar so that it caramelizes on the grill.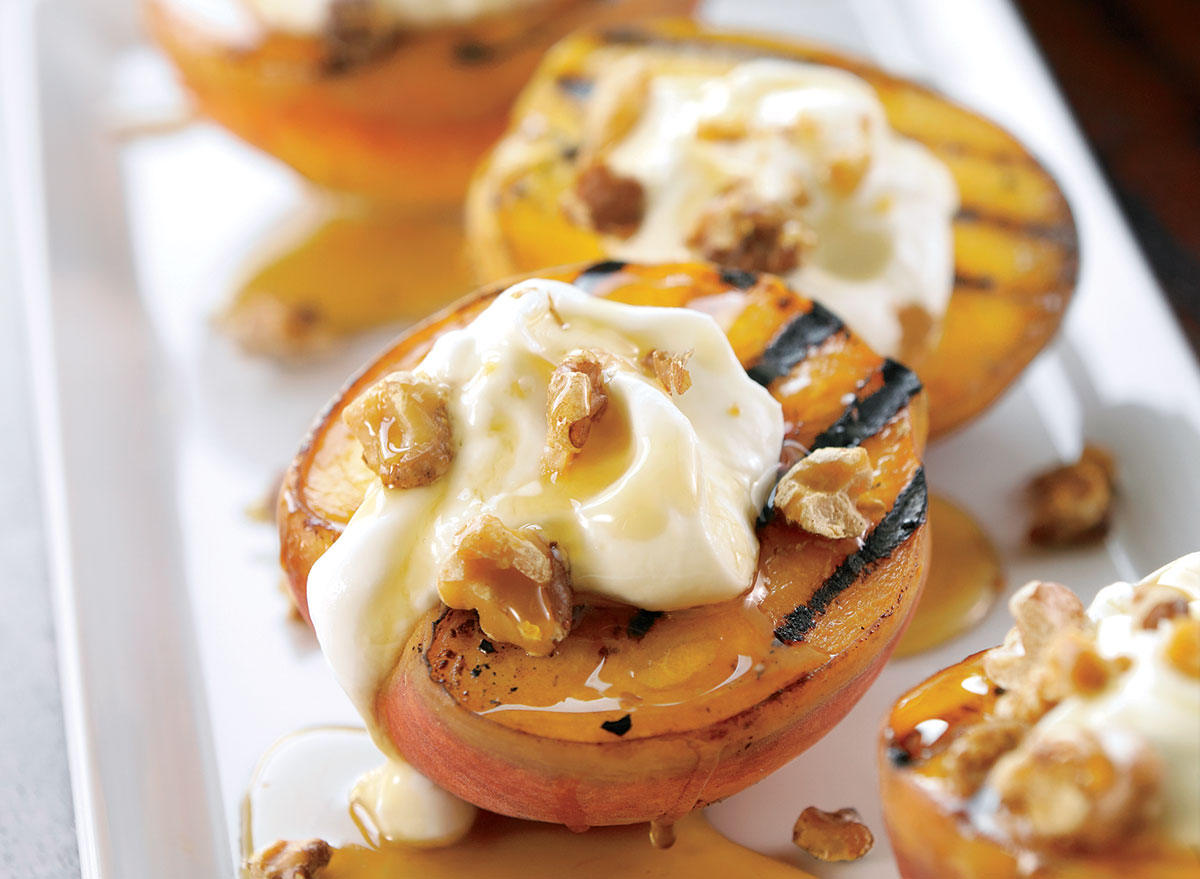 If you enjoy munching on dried apricots as a snack, there's a good chance you'll be a fan of apricots in their fresh form, too! For a healthy dessert, try grilling the fruit and adding Greek yogurt to the center where the pit originally was. Then, drizzle maple syrup and sprinkle chopped, toasted walnuts to the top of the fruit once plated. You can't go wrong with our Easy Grilled Apricots Recipe!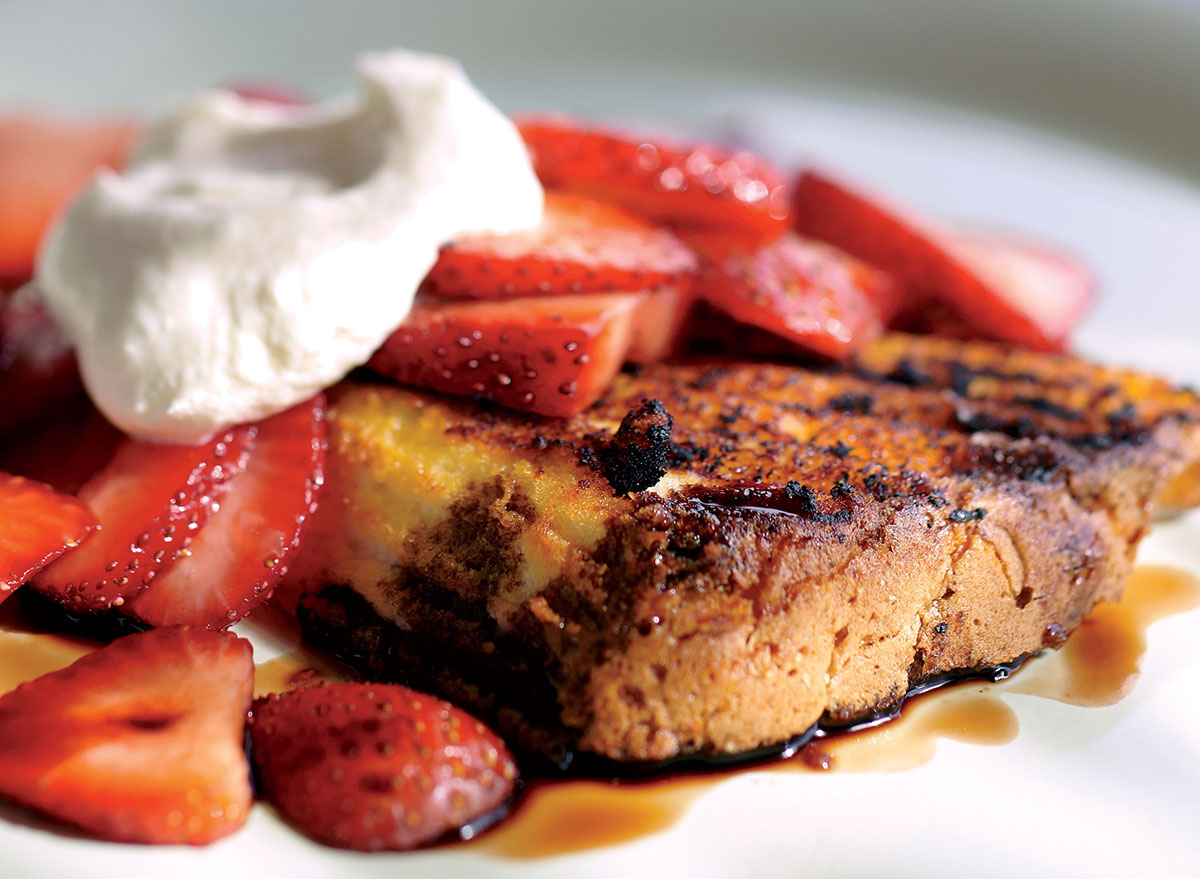 As if shortcake wasn't mouthwatering without the grill, the flavor becomes even more prevalent with grill marks. Seriously—see for yourself with our Grilled Strawberry Shortcake with Balsamic Recipe.6254a4d1642c605c54bf1cab17d50f1e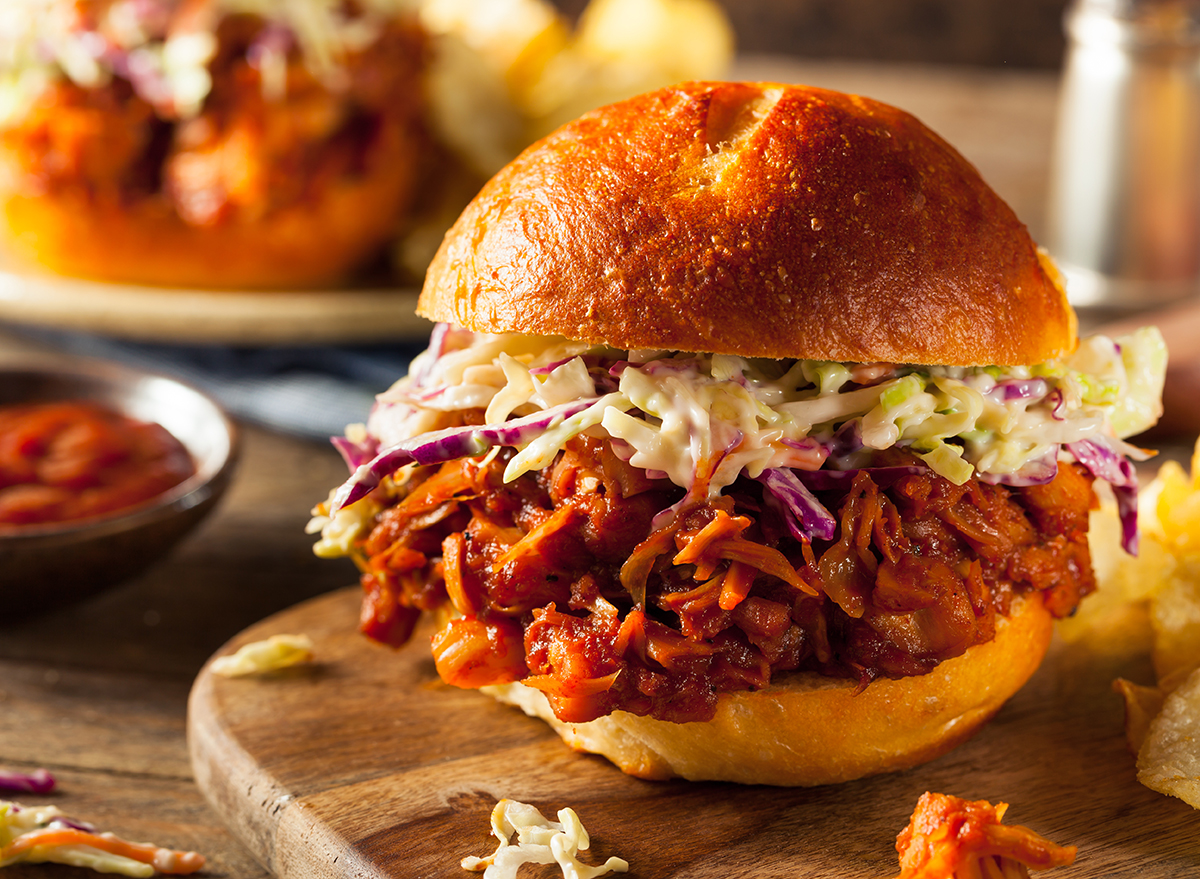 Calling all vegans and vegetarians: this mock BBQ sandwich is super delicious and meatless! Grill jackfruit and drench the stuff in your favorite BBQ sauce as a pork alternative.
Either eat grilled mango as-is or use it to make a homemade chutney.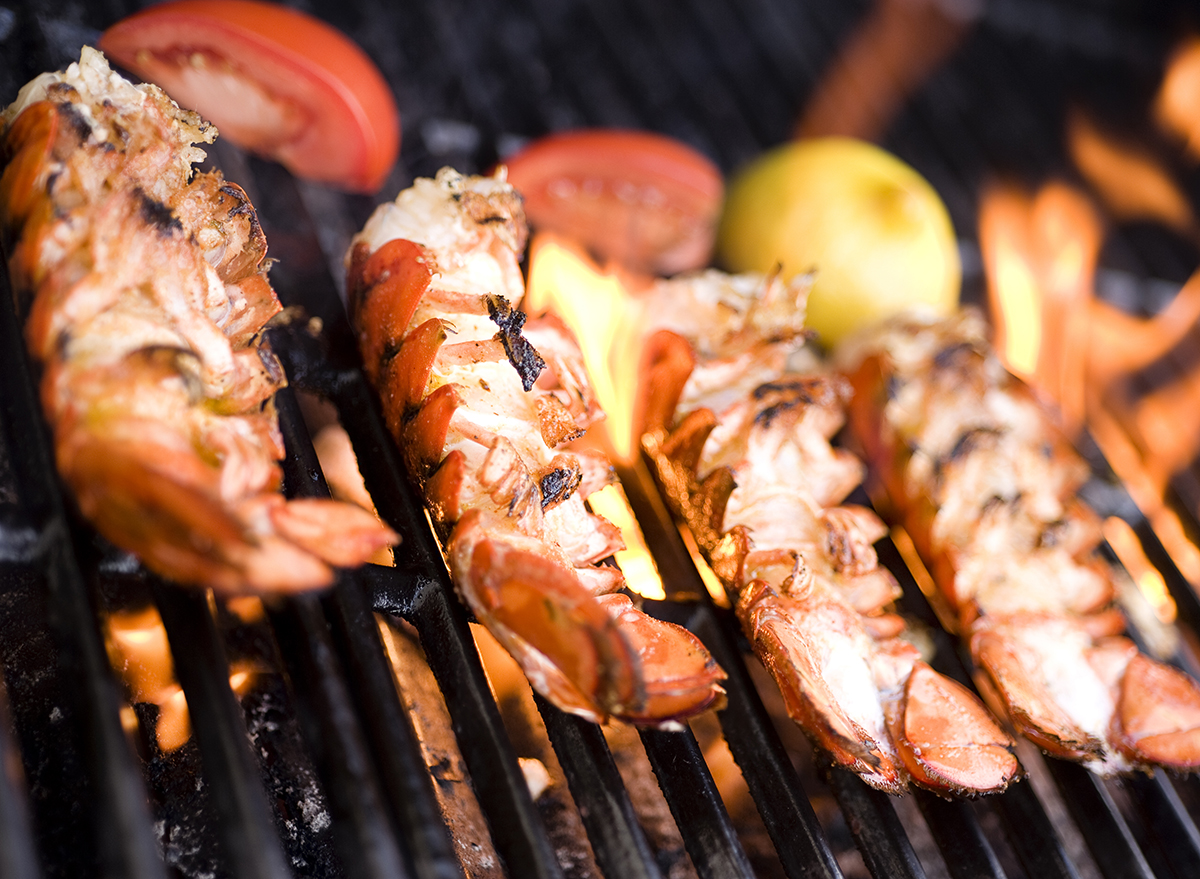 Fire-roasted lobster sounds like a delicious endeavor to us! Make sure to grill the lobster with lemon because, according to Chef Ochs, "grilling a lemon lightly caramelizes it, makes it a bit sweeter, and adds a charred flavor. It's great to add layer and depth in flavor to any dish!"
Why buy fried clam strips when you can grill buttery clams in the comfort of your own backyard?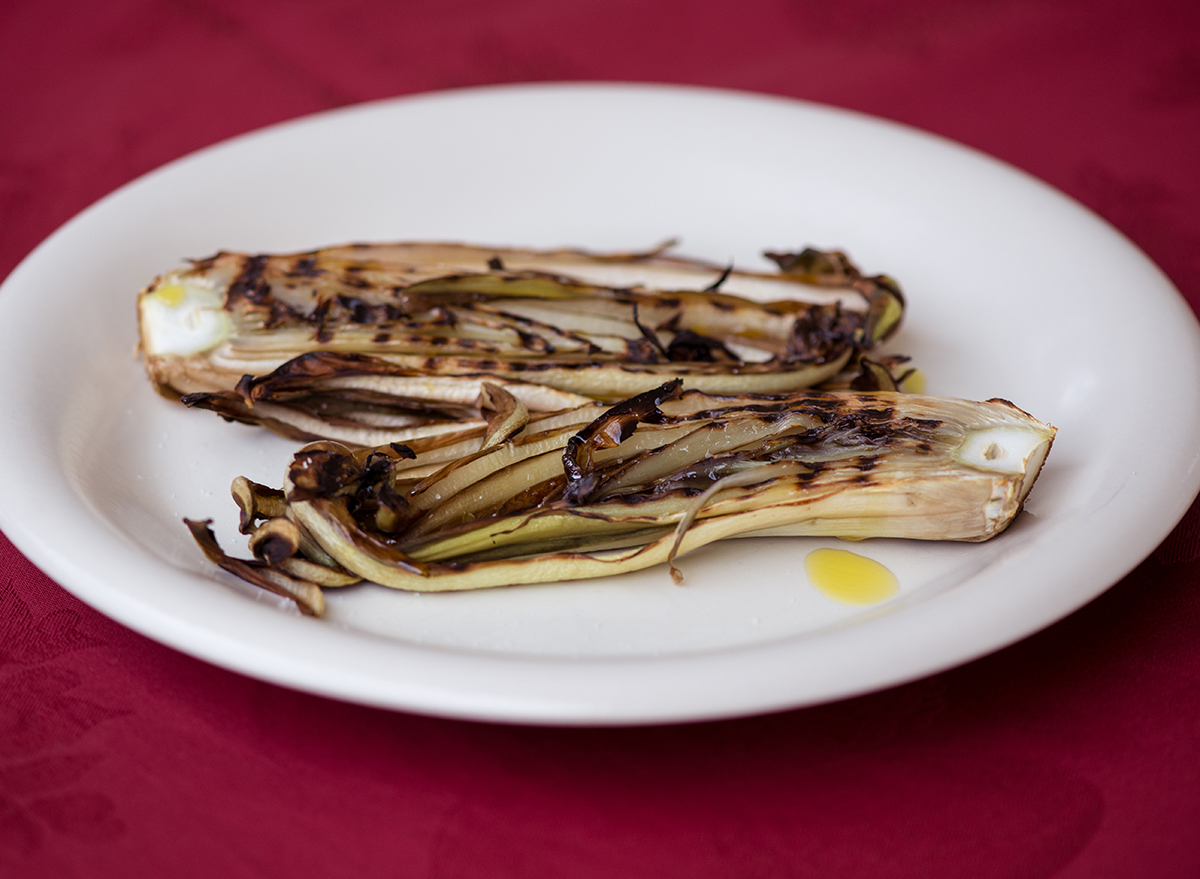 "Great for a quick grilled salad," says Ochs. "Season with salt and pepper, brush with olive oil, and grill until lightly charred. Finish with a touch of aged balsamic and shaved Parmesan cheese."
And if you're looking to become a master griller, make sure you check out these 24 Essential Grilling Tips From Top Chefs!