We Tried Every Burger at Wendy's & This Is the Best
These are the ones we'd buy again—and the ones we'd avoid at all costs.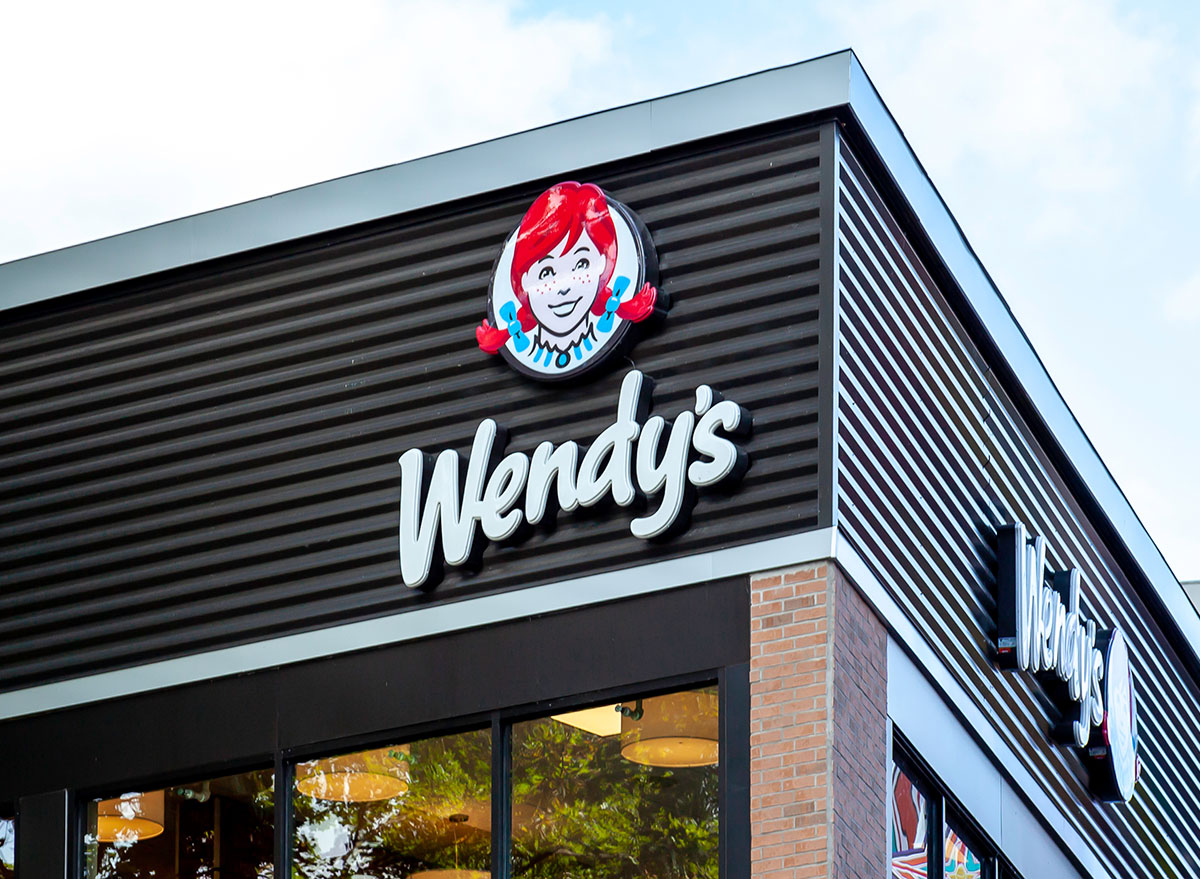 Wendy's has long been the red-headed stepchild of fast-food burger joints. Without the ubiquity of McDonald's and the cult following of Burger King, Wendy's has always wafted somewhere in the middle. Are these signature square burgers severely under-appreciated, or are they simply nothing to write home about? Wonder no more, because I tried every burger at Wendy's. Here's how they stacked up, ranked by taste from worst to best.
Plus, check out We Tried Every Burger at McDonald's & This Is the Best
Pretzel Bacon Pub Burger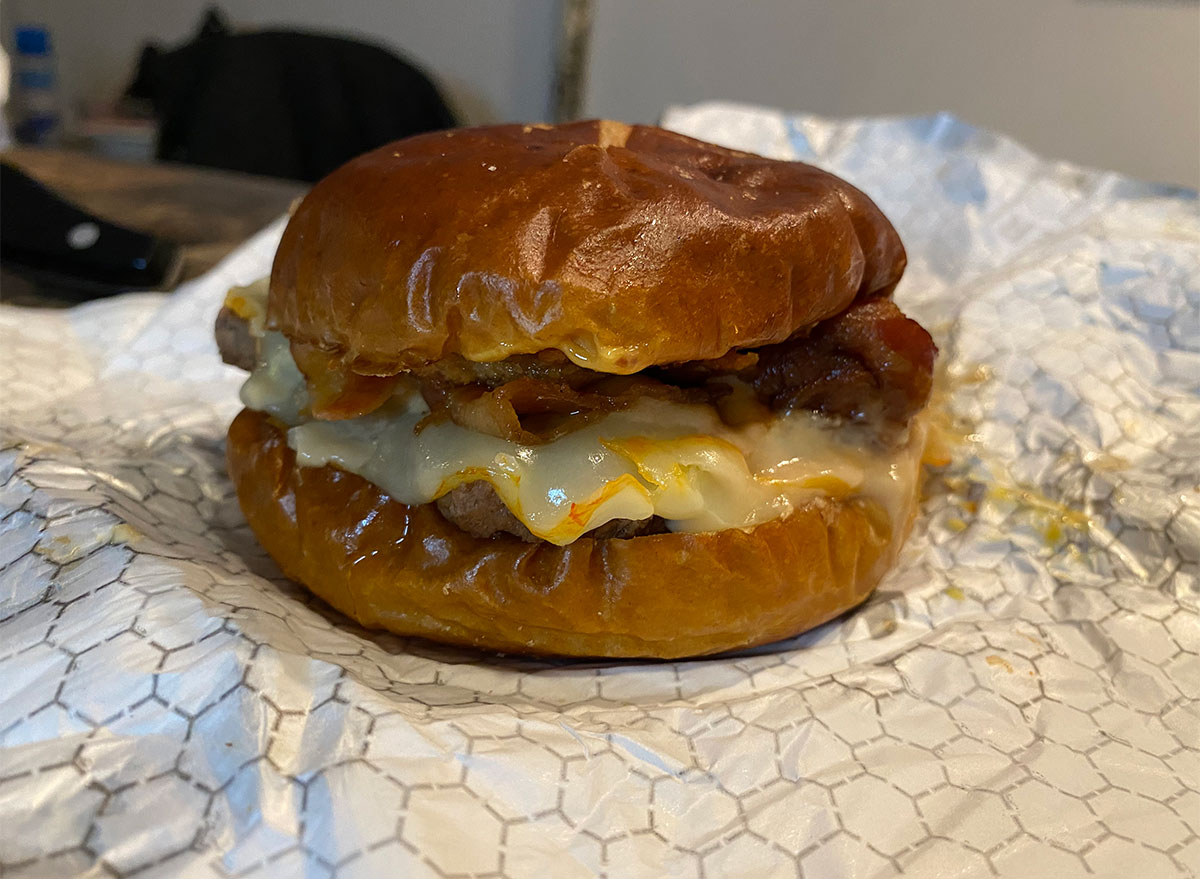 Wendy's set out to create a fast-food version of a fancy burger, and this attempt tastes like a poor imitation. There's a lot going on with this burger, and sadly, none of it is good. The beer cheese sauce tastes like straight hand sanitizer, the Muenster cheese was meh, and the "crispy" fried onions were not crispy at all. The pretzel bun is this burger's only redeeming quality.
And if you love food, sign up for our newsletter to get daily recipes and food news in your inbox!
Jr. Cheeseburger Deluxe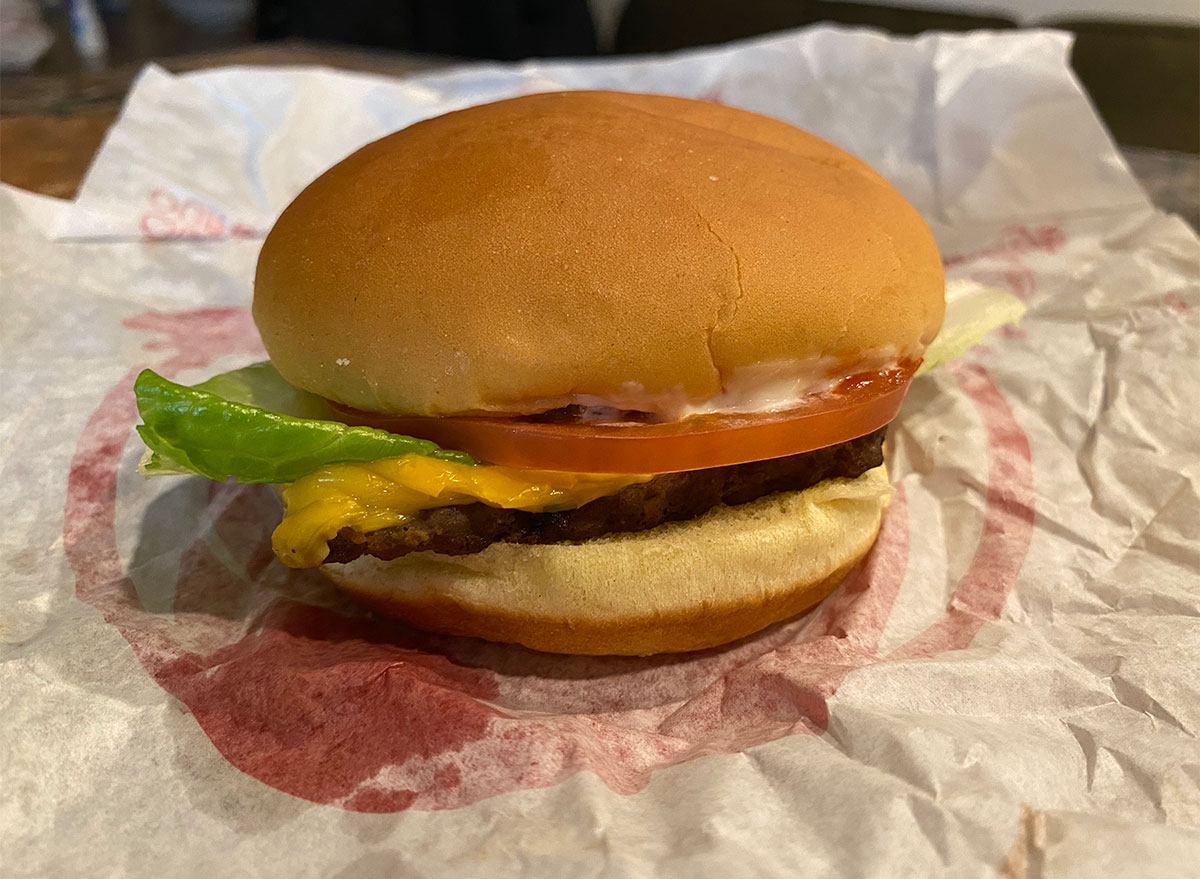 This is your standard value menu cheeseburger with lettuce, tomato, and onion. The patty is tiny. The bun looks like Play-Doh. It's exactly what you would expect from a $2 cheeseburger.6254a4d1642c605c54bf1cab17d50f1e
Dave's Single
Dave's Single is the Jr. Cheeseburger Deluxe with a larger, quarter-pound patty and a better bun. That said, it's still nothing memorable. When ranking the burgers, I kept forgetting about this one. Sorry, Dave.
Big Bacon Classic
The Big Bacon Classic is a deluxe cheeseburger with a quarter-pound patty and, obviously, bacon. But on our burger, the little bit of bacon was hardly noticeable. The sandwich is serviceable, but at $6.49, you'd be better off getting the next burger on our list.
Double Stack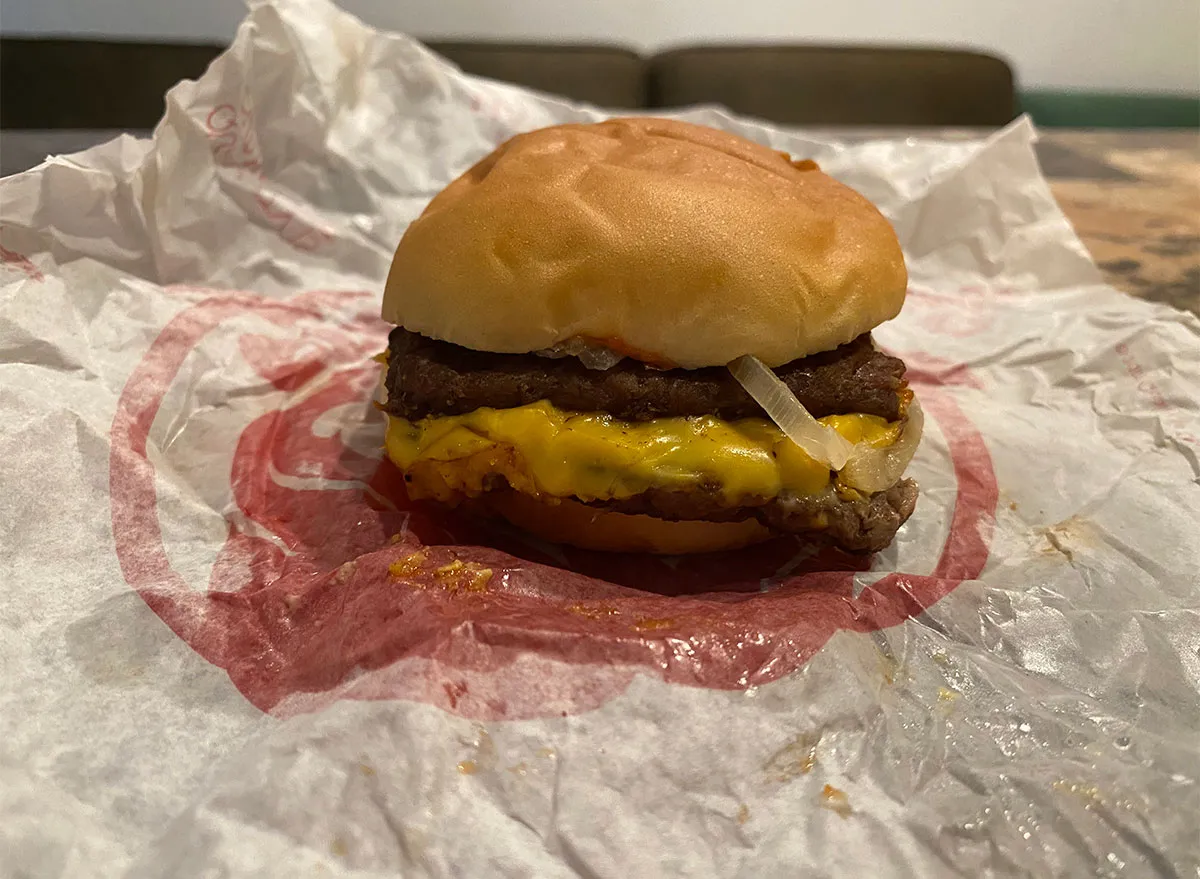 This is the double-patty version of the Jr. Cheeseburger, and that extra patty makes all the difference. Even though the patties are smaller, this burger packed more flavor and was overall more satisfying than most of its more expensive siblings. It costs less than half the price of the Big Bacon Classic, and I liked it much better.
Baconator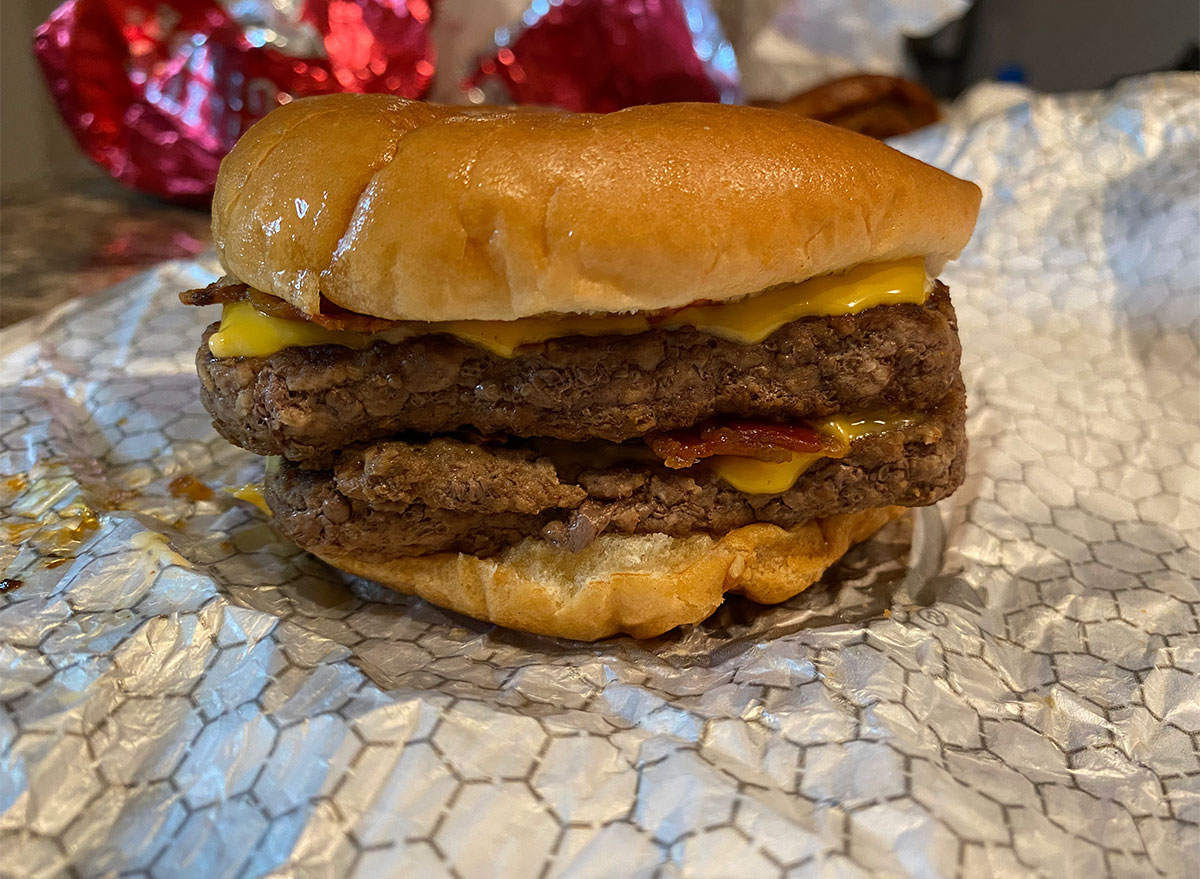 The Baconator, Wendy's answer to the Big Mac and the Whopper, is not for the faint of heart—literally. Thanks to the two quarter-pound patties layered with cheese and six slices of bacon, biting into a Baconator tastes like biting into a salt mine. It's an impressive bacon cheeseburger, but between the jumbo patties and all the bacon, it feels like overkill. Is it delicious? Yes. But could I eat it more frequently than once every six months? Probably not.
Son of Baconator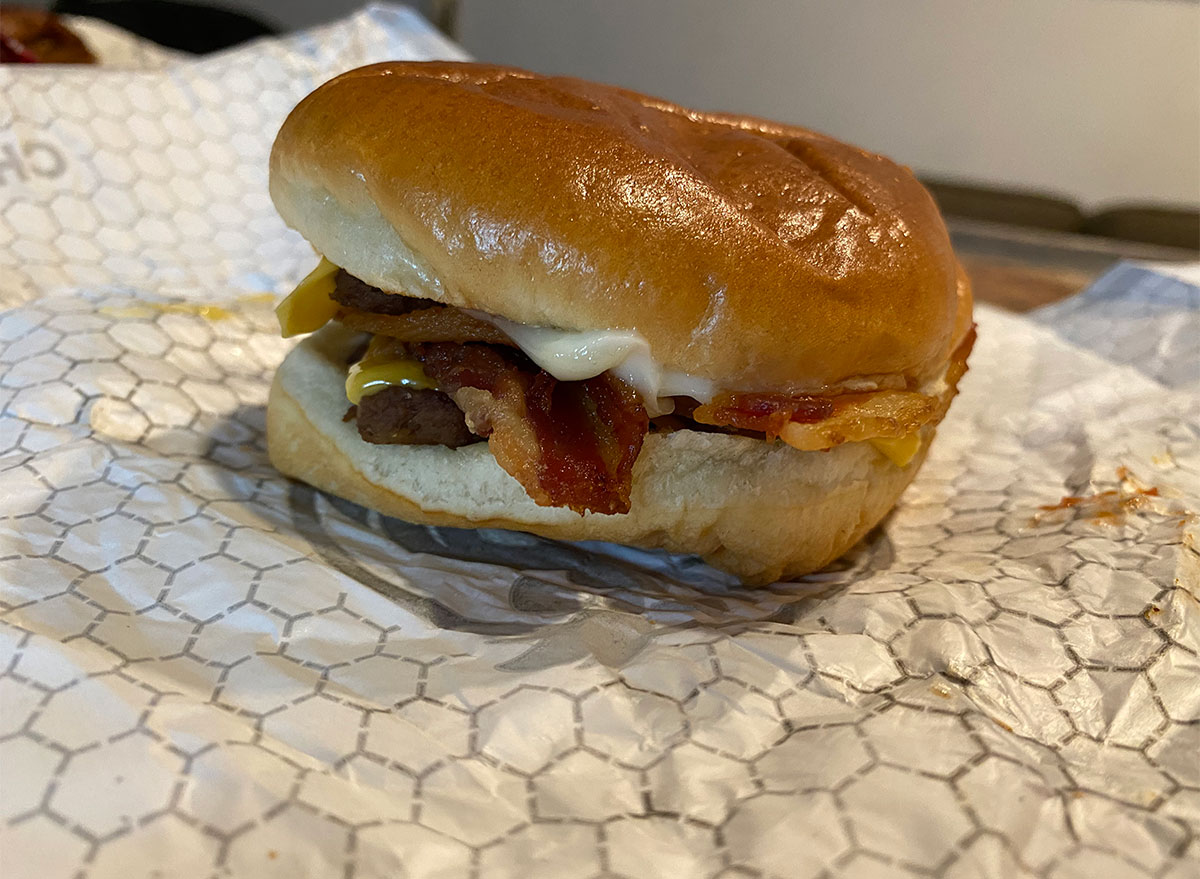 The Son of Baconator is a burger that would make papa proud. It's got all the greasy goodness from the original Baconator but with smaller patties that are easier on both your taste buds (and your coronary arteries). Plus, it's $2.50 cheaper than the bigger Baconator. A true win-win.
Read more about your favorite fast-food restaurants:
We Tried 7 Fast-Food Cheeseburgers & This Is the Best
7 Fast Food Logos With Hidden Messages
Luke Gralia
Luke Gralia is a food and lifestyle writer by day and a stand-up comedian by night in New York City.
Read more about Luke