10 Best & Worst Menu Items At Panera
The popular sandwich and salad chain has healthy options, but not everything on the menu is Eat This!-approved.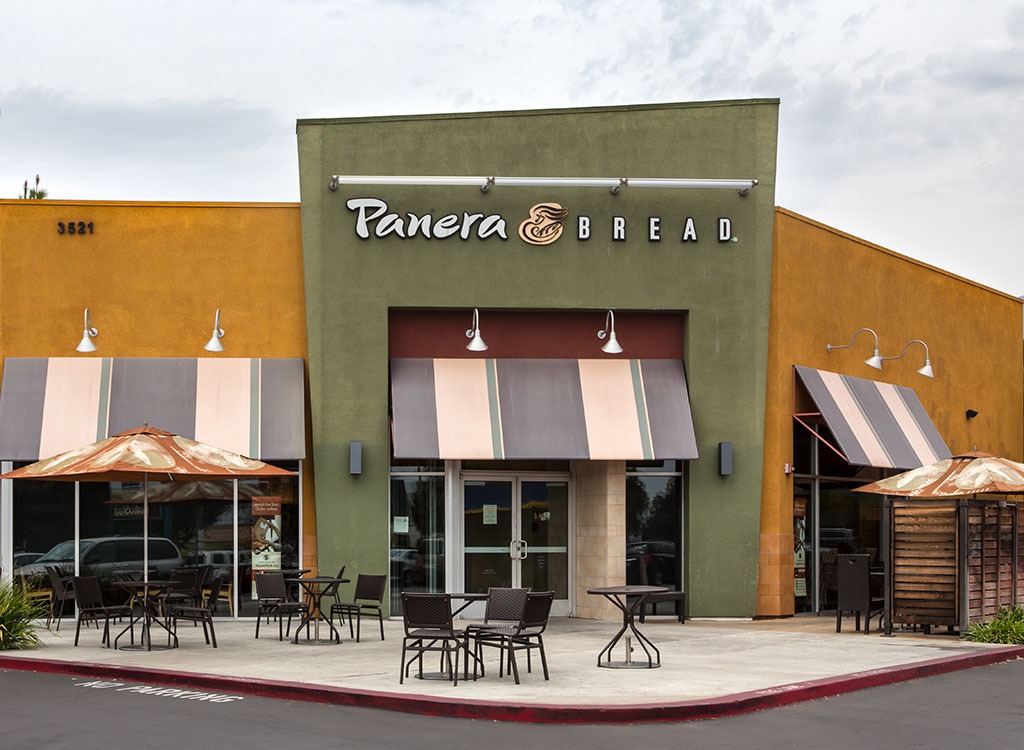 With zero artificial preservatives, sweeteners, and colors, it's easy to convince yourself that any choice is a good choice when it comes to the Panera Bread menu. They were one of the first chains to remove trans fat from their foods, and they recently started labeling the added sugars in every beverage they sell.
But while we'll admit they've got more wholesome options than the average restaurant chain, all of that good stuff can actually make it harder to pick out the bad. Hiding amidst all the fresh, heart-healthy eats are some sodium-soaked, fat-laden calorie bombs you'd be better off without. Use our guide to avoid ordering blind—and ordering bad. Then read up on The #1 Worst Menu Option At 41 Popular Restaurants to keep yourself from making the same mistake elsewhere.
Is your favorite Panera item deceiving you? Don't let the promise of a 100% clean menu keep you from digging a little deeper.
Fuji Apple Salad With Chicken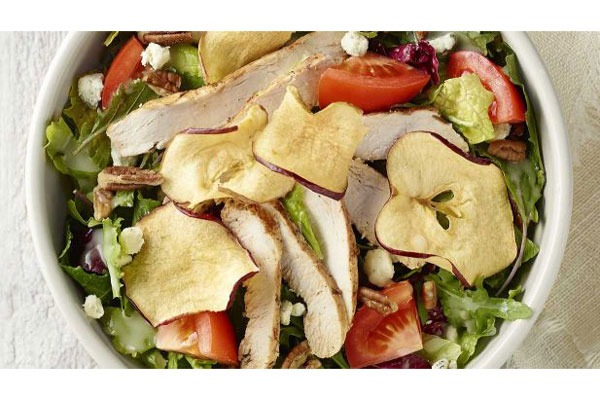 Per 1 whole salad: 570 calories, 34 g fat (7 g saturated fat), 580 mg sodium, 36 g carbs (7 g fiber, 20 g sugar), 29 g protein
While we love that the chicken in this salad was raised without antibiotics, there's something sketchy about a salad sneaking 20 grams of sugar and over 30 grams of fat by you. Not to mention 7 grams of the saturated stuff, which is more than half of what the American Heart Association recommends eating all day! Order a half-size to do better by your body. Or check out Every Item At Chick-Fil-A—Ranked! to satisfy your white meat wants elsewhere.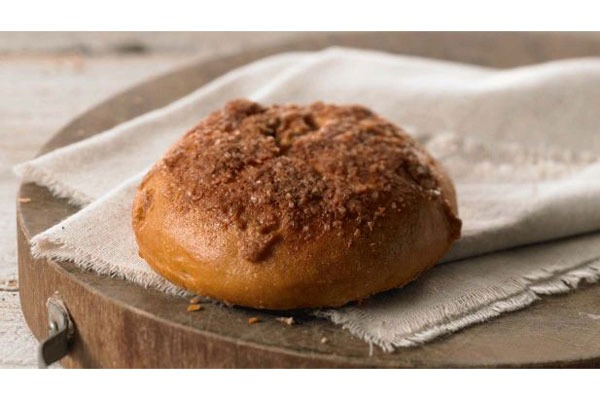 Per 1 bagel: 430 calories, 7 g fat (4.5 g saturated fat), 380 mg sodium, 82 g carbs (2 g fiber, 32 g sugar), 10 g protein
You didn't really think a cinnamon crunch bagel was a good choice, did you? But while this is one of the obvious waist wideners on the menu, you might be surprised at just how bad its nutrition label reads. With over 400 calories and 80 grams of carbs even before any cream cheese has been swiped on, we wouldn't be fans of this breakfast buy even if it didn't contain a shocking 32 grams of sugar. Biting into that is like shoveling 8 teaspoons of sugar into your mouth—or three glazed Krispy Kreme donuts!
The Italian On A Hoagie Roll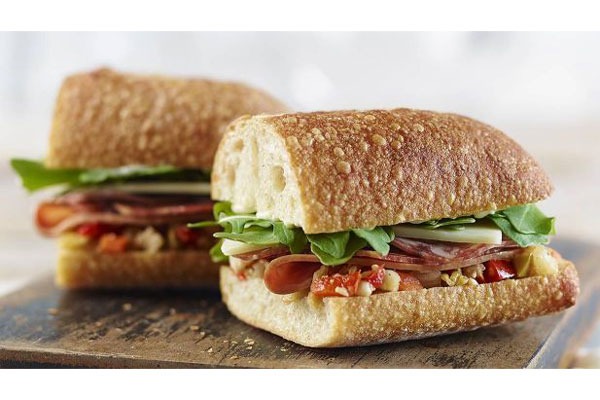 Per 1 whole sandwich: 880 calories, 47 g fat (15 g saturated fat), 2,530 mg sodium, 75 g carbs (4 g fiber, 4 g sugar), 38 g protein
Ham, salami, sopressa, and provolone combine in this Panera sandwich to knock out your daily sodium intake in one sitting—and then some! According to Queen Mary University researchers, every extra gram of salt consumed in a day pushes your obesity risk up by 25 percent, so avoid this sandwich at all costs. Even if we forget about those 2,530 milligrams for a second, the 880 calories in this roll, as well as the 47 grams of fat, are enough reason to order something else.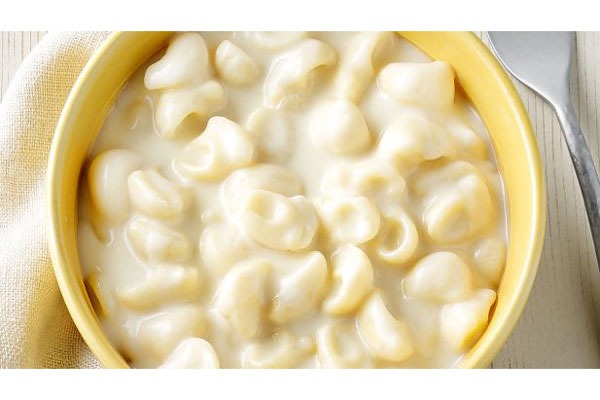 Per 1 large (2 cups): 950 calories, 61 g fat (34 g saturated fat), 2,450 mg sodium, 71 g carbs (2 g fiber, 15 g sugar), 33 g protein
Just because its ingredients are 100% clean doesn't mean this mac and cheese dish is a guilt-free option. Ordering a large bowl will fill you with almost 1,000 calories, more sodium than you should have all day, 15 grams of sugar, and a whopping 61 grams of fat. No amount of protein—or cheesy, rich taste—is worth a nutrition label like that! Unfortunately, pastas like this aren't just hiding on the Panera menu, but in your local grocery store as well, according to our list of the 25 Best & Worst Boxed Mac And Cheese.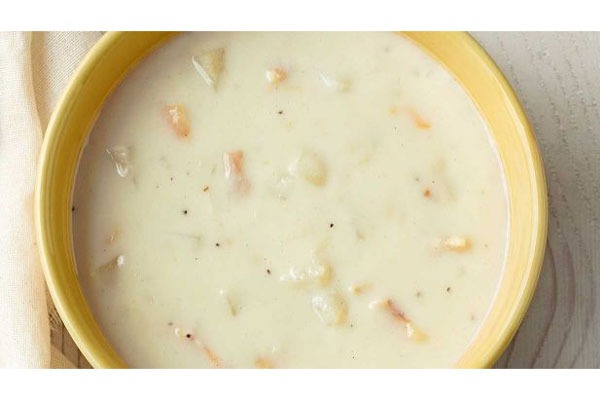 Per 1 bread bowl: 1,040 calories, 30 g fat (16 g saturated fat), 1,840 mg sodium, 157 g carbs (7 g fiber, 4 g sugar), 36 g protein
A bread bowl is always a bad idea no matter how you slice it, but it's even worse when you pour Panera's clam chowder into it. Besides the quadruple-digits in both calories and sodium, you'll end up consuming 157 grams of carbs if you manage to finish this off. Yes, we need carbs for energy, but we don't need that many carbs during dinner. Luckily, this entree is only served on Fridays, so you'll just need to resist temptation one day a week.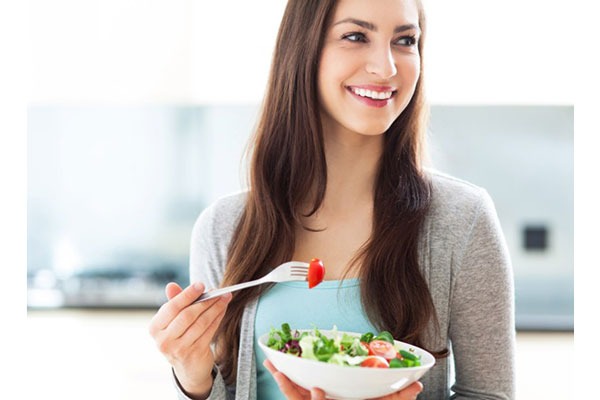 We hope we haven't turned you off of this chain altogether because Panera's got much more to offer you! There's a reason we gave it an A grade when we ranked popular chain restaurants.
Low-Fat Chicken Noodle Soup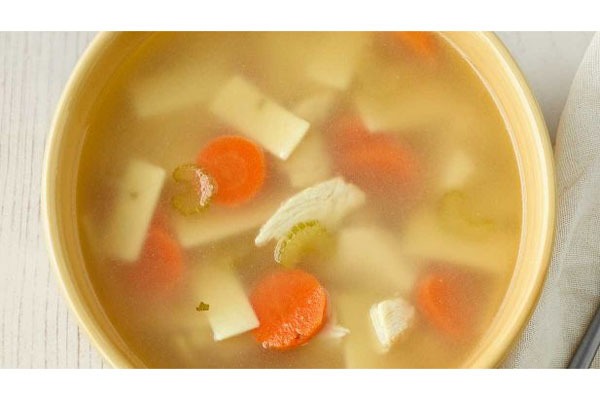 Per 1 bowl (1.5 cups): 160 calories, 5 g fat (1.5 g saturated fat), 1,400 mg sodium, 19 g carbs (3 g fiber, 2 g sugar), 14 g protein
If you're feeling like something less filling, swing for soup next time you're ordering at Panera. Even though their chicken noodle option is up there in sodium, it's low-cal and low-fat, not to mention high in protein. You really can't go wrong with a brothy bowl of fresh veggies, chicken breast, and egg noodles.
Sprouted Grain Bagel Flat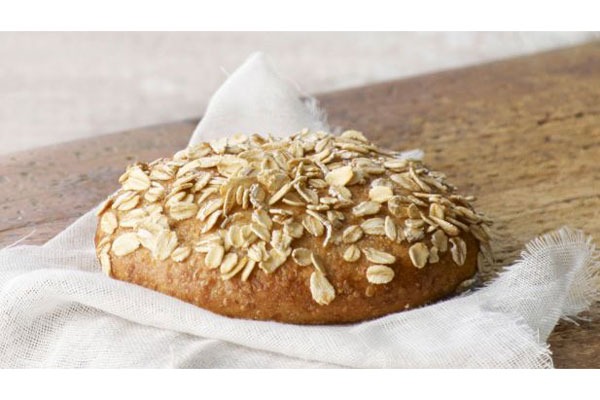 Per 1 bagel: 240 calories, 1.5 g fat (0 g saturated fat), 300 mg sodium, 48 g carbs (5 g fiber,4 g sugar), 8 g protein
Do breakfast better with a bagel that isn't just under 50 grams of carbs and low in calories, but also packing 8 grams of protein. With a wholesome base like this, you can feel better about spreading on some cream cheese (in moderation) or topping it with eggs and cheese for a healthy morning munch. But if you need to grab something even quicker than this in the a.m., don't miss any of these 12 Fast-Food Breakfasts Under 360 Calories.
Bacon Turkey Bravo Sandwich On Tomato Basil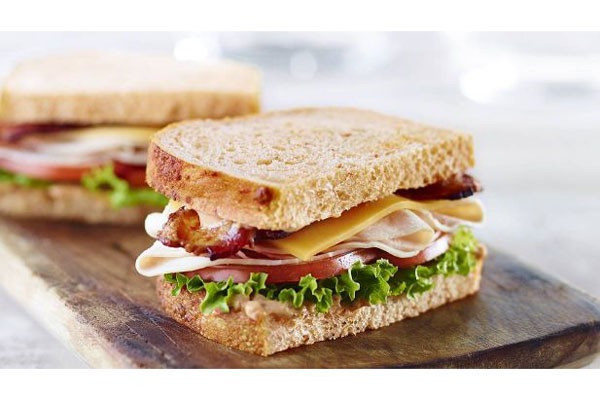 6254a4d1642c605c54bf1cab17d50f1e
Per 1 half sandwich: 320 calories, 12 g fat (4.5 g saturated fat), 810 mg sodium, 29 g carbs (2 g fiber, 3 g sugar), 19 g protein
Before you go for that whole sandwich, try out a half. You might be surprised at how much it fills you up. According to Lisa Hayim, registered dietitian and founder of The WellNecessities, "Studies show that energy from protein is more satiating than that that comes from carbohydrate and fat." That's why we love all the protein that's packed in this bacon, turkey breast, and Gouda sandwich. And just because the menu features tomato basil bread doesn't mean you can't pick a better option to bookend those ingredients. Whole grain, anyone?
Steak And Arugula On Sourdough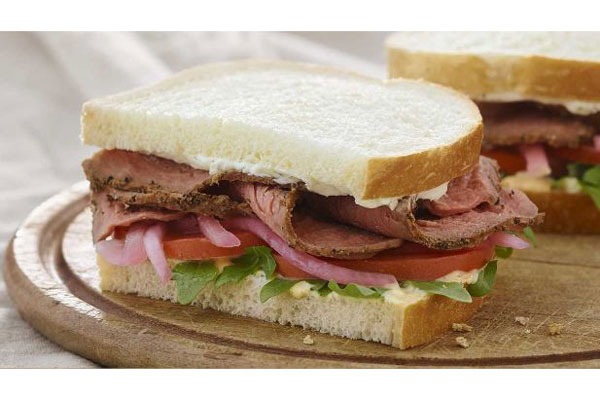 Per 1 half sandwich: 250 calories, 9 g fat (4 g saturated fat), 430 mg sodium, 25 g carbs (2 g fiber, 4 g sugar), 12 g protein
For another smart sandwich choice, order the satiating steak and arugula option. Even with garlic and herb cream cheese spread and horseradish sauce, the half sandwich clocks in at only 250 calories, 9 grams of fat, and 430 milligrams of sodium. With a choice like that, you can even feel good about treating yourself to a little something sweet on your way out.
Asian Sesame Salad With Chicken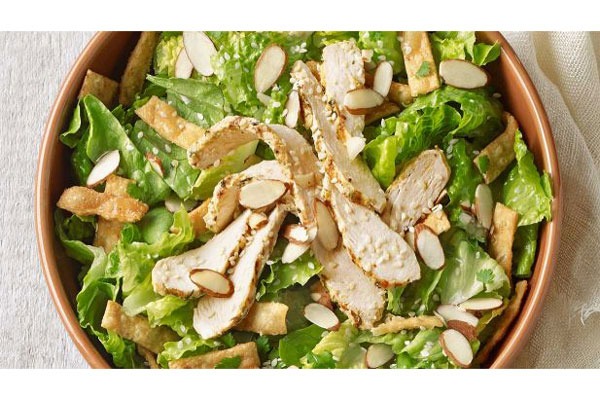 Per 1 half salad: 200 calories, 10 g fat (1.5 g saturated fat), 270 mg sodium, 14 g carbs (3 g fiber, 3 g sugar), 13 g protein
Slim down with Panera's sesame salad, full of antibiotic-free chicken, romaine, toasted almonds, and a sesame vinaigrette. It's not often that you can go out to eat and find a meal that barely makes a dent in your calorie budget, while still giving you a protein boost. Hungry for even more healthy choices? Check out What 8 Diet Experts Eat At Panera.
More content from
Restaurants