5 Big Changes You'll See at Wendy's This Year
The brand has its eye towards increasing growth, visibility, and profits.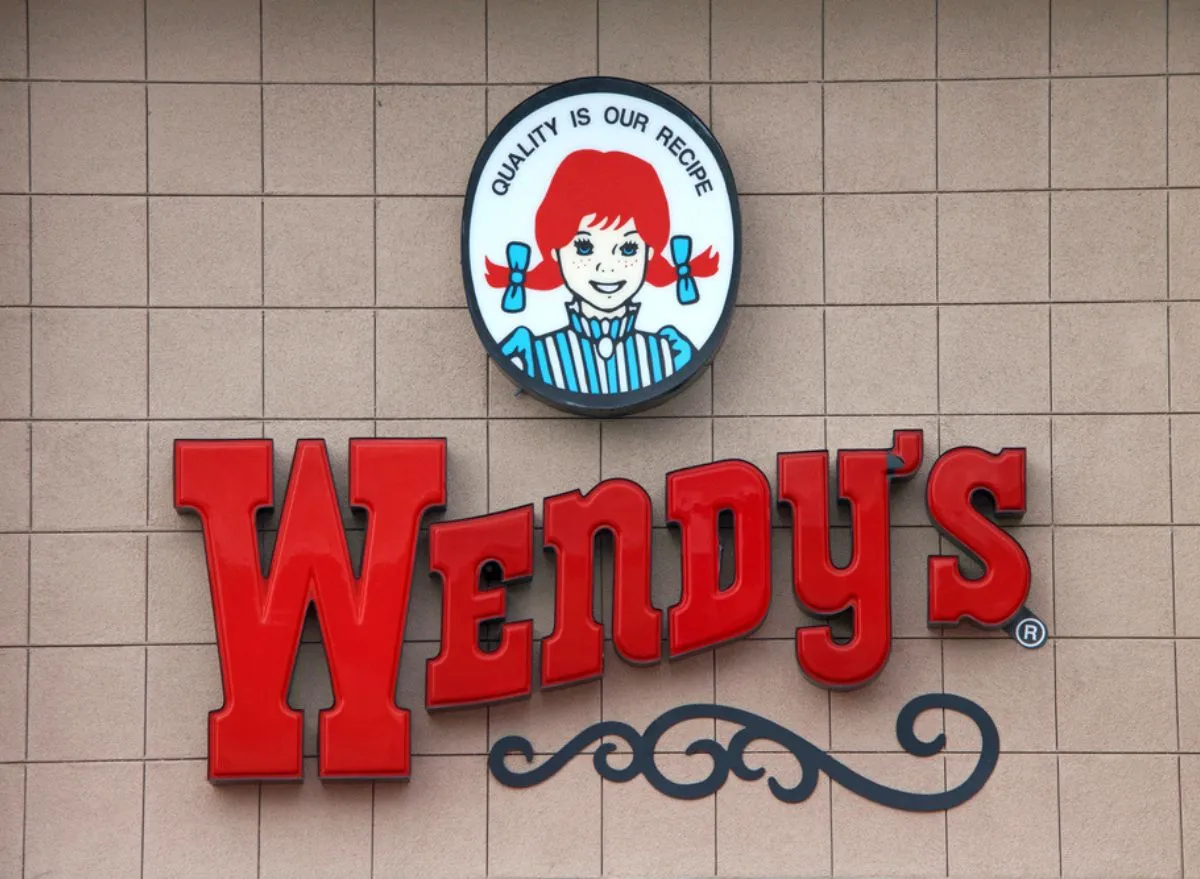 One of the most iconic burger brands ever, Wendy's has come a long way since founder Dave Thomas opened the very first location in 1969. Thomas decided to name the restaurant after his daughter Melinda Lou, or "Wendy" for short, and the rest as they say is history.
Today the Wendy's brand is instantly recognizable all over the world thanks to its iconic logo depicting a young pig-tailed Wendy Thomas. Of course, there's more to Wendy's success than just great branding. The chain has been serving up delicious burgers and sides to hungry customers for over six decades.
Consistently placing within the top 3 most profitable burger chains in the U.S., behind top dog McDonald's and usual runner-up Burger King, Wendy's has even occasionally dethroned BK for the #2 spot. It happened once in 2012, and as recently as in 2021. Last year was especially strong for Wendy's. The fast food chain ended 2022 with over $2 billion in revenue and over 7,000 restaurants.
"Our strong 2022 results and the progress we made against our strategic growth pillars have laid the foundation for continued growth for years to come," Wendy's President and Chief Executive Officer Todd Penegor said during the Q4 earnings call. "In the fourth quarter, our breakfast sales accelerated while our global digital business reached record highs, and over the course of the year we opened over 275 restaurants across the globe despite a difficult operating environment."
The burger chain generated over $535 million in revenue during just Q4 2022, representing a 13.4% uptick in comparison to Q4 2021 ($473.2 million). Looking ahead to 2023, the chain expects global system-wide sales to grow by roughly 6-8%.6254a4d1642c605c54bf1cab17d50f1e
"We anticipate our significant business momentum and the sound execution of our key priorities will deliver a new gear of efficient, accelerated growth for the next several years. I am confident that Wendy's best days are yet to come, and we will continue to make meaningful progress towards achieving our vision of becoming the world's most thriving and beloved restaurant brand," Penegor continued.
Indeed, Wendy's is primed to make some major moves in 2023 with an eye toward increased growth, visibility, and profits. Let's take a look at five big changes you'll see at Wendy's this year.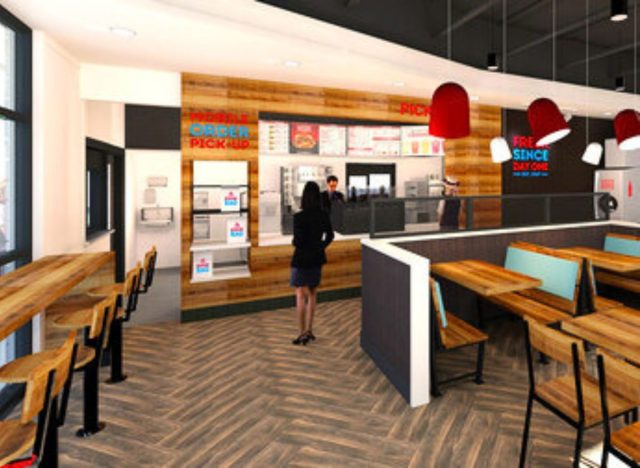 In August 2022, Wendy's unveiled its vision for the future of brick-and-mortar fast-food restaurants. Dubbed "Global Next Gen," the new design is all about streamlining every aspect of the fast food experience; from the latest ordering technologies to a new galley-style kitchen layout.
Among a variety of improvements and updates, newly designed units will feature a delivery pick-up window and specialized parking for delivery drivers, mobile order pick-up shelving, and improved infrastructure to help lower energy costs.
"As the first restaurant brand to offer a modern pick-up window more than 50 years ago, Wendy's continues its legacy of design and innovation with Global Next Gen," Penegor said at the time. "Our new global restaurant standard unlocks opportunities at the intersection of innovative design and technology, bringing us one step closer to our vision of becoming the world's most thriving and beloved restaurant brand."
The first Global Next Gen Wendy's restaurant is set to open in New Albany, Ohio in Spring 2023.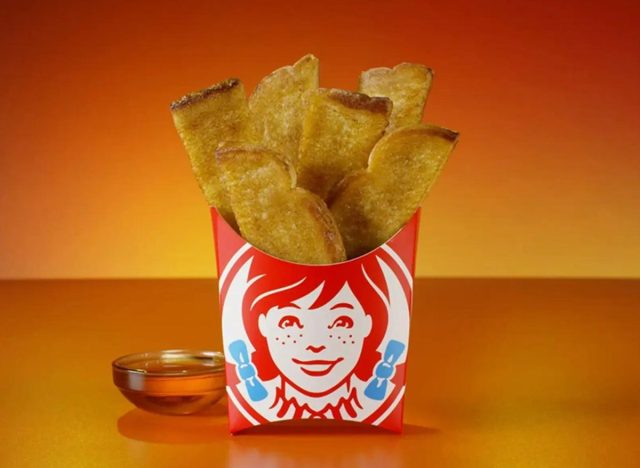 When Wendy's launched its new French Toast Sticks in 2022, the innovative product quickly became the chain's hottest-selling breakfast item. Wendy's has only been serving breakfast for three years, but the brand is looking to make morning sales a major aspect of its success moving forward.
"We are extremely proud of the profitable sales layer our U.S. breakfast business has become over the last three years," Penegor explained during the last earnings call. "Continuing to grow our breakfast daypart will remain an area of focus for us as we move forward and will be one of the many levers we will utilize to deliver global growth."
Meanwhile, Wendy's recently announced the return of the fan-favorite $3 breakfast deal at participating restaurants nationwide until June 2023. Customers can get a Wendy's Bacon or Sausage, Egg & Swiss Croissant, and a small order of crispy Seasoned Potatoes for the low price of just $3.
Domestic & international expansion plans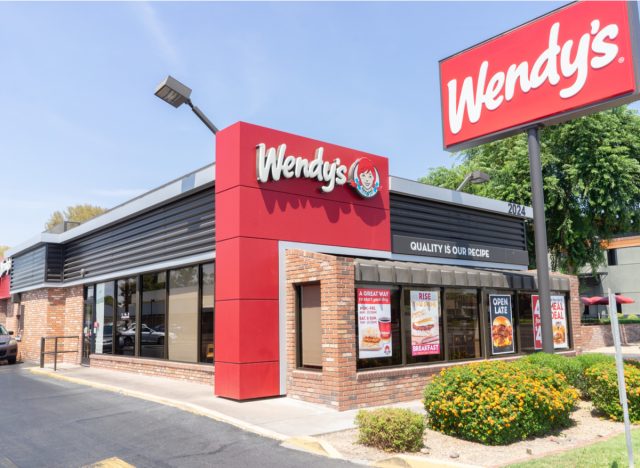 Wendy's already boasts over 5,000 locations in the U.S. and over 7,000 in total, but the chain isn't planning on slowing down expansion efforts anytime soon. In CEO Todd Penegor's own words, the burger brand is actually "underpenetrated with thousands of potential trade areas that sit untapped and without a Wendy's."
Internationally, Wendy's is extending its footprint all over the world. Across the pond, the chain returned to the U.K. after more than two decades in 2021. Fast forward to 2023 and there are now over two dozen Wendy's locations in the United Kingdom. The brand also has plans to enter the Irish and Spanish markets by 2024.
"Our results have never been stronger across many markets in our Latin American region, and we plan to leverage this momentum to accelerate unit development over the coming years," Penegor added. "We are particularly focused on growing our footprint in Mexico, where we have a strong track record of sales growth and an outstanding brand reputation for quality."
Earlier this year Wendy's President Abigail Pringle revealed to the Australian press that the chain is exploring starting up business in the land down under—and we're not just talking about one or two restaurants. "We think that the Australian market could be hundreds of restaurants," she said.
AI is the talk of 2023, and the fast food industry isn't immune. Countless chains continue to experiment with various forms of AI and automation in an effort to improve experiences for customers and employees alike, and Wendy's is leading the pack. In late 2021 Wendy's partnered with Google Cloud to develop voice-recognition AI for taking drive-thru orders.
"We are laser-focused on partnering with world-class technology companies to enhance the entire customer, crew, and delivery driver journey. This includes building digital into the DNA of what we do every day at our restaurants through our global next-gen design and continuing to build our one-to-one marketing capabilities to drive truly personalized relationships with our loyalty members," Penegor said during the Q4 earnings call. "We are also leaning in by testing emerging technologies, like voice and vision AI, to reduce friction throughout the ordering experience."
Wendy's expects to generate roughly $1.5 billion in digital sales this year, but the chain's push toward newer technologies isn't just limited to customers. Employees at over 1,000 Wendy's locations are now using the latest DSG 2.0 grills, capable of cooking burgers in about half the time it would take an older model.
"Everything we're doing to try to push folks into mobile ordering, the more we can take order and payment out of the restaurant, that's a huge efficiency for us. And with our partnership on Google, you know, we are doing a lot of testing on both voice and vision AI," he continued.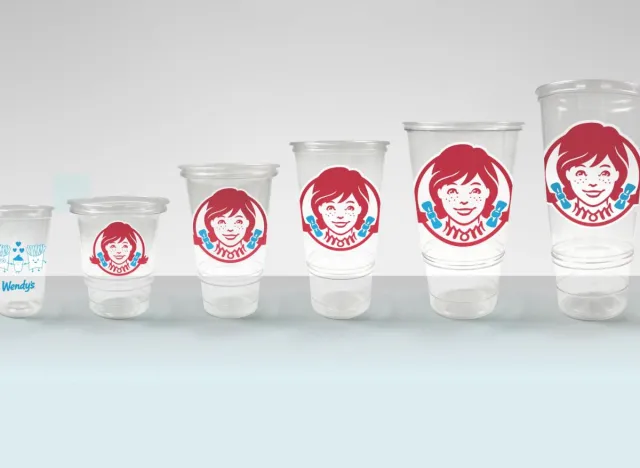 Two years ago Wendy's pledged to develop and validate a science-backed target for reducing its Scope 1, 2, and 3 greenhouse gas emissions by the end of 2023. For reference, Scope 1 refers to emissions directly attributable to a business (company vehicles, buildings, etc), while Scopes 2 and 3 are more indirect emissions linked to goods or services purchased by a business.
As promised, earlier this year the burger chain announced an official emissions reduction target, aiming to reduce Scope 1, 2, and 3 greenhouse gas emissions by 47% by the end of this decade (2030).
Now that the target has been set, Wendy's is already actively working on creating a more climate-friendly company infrastructure, according to Wendy's Chief Corporate Affairs and Sustainability Officer Liliana Esposito. To start, the brand is focusing on improving energy efficiency.
"And that's good news for a restaurant because if you're using less energy, less electricity, it's going to cost you less," she told Restaurant Business. "And so, there's a number of efficiency-related projects related to equipment, related to lighting, our overall new restaurant design, which we call the Global Next Gen."
John Anderer
John Anderer is a writer who specializes in science, health, and lifestyle topics.
Read more about John