5 Burger Chains That Are Growing Rapidly in 2023
Soon there could be a location on every corner...if there isn't already!
No dish is quite as synonymous with Americans as a good old-fashioned hamburger. Served across the country in eateries of all shapes and sizes, from small-town diners to high-class restaurants, the hamburger is ubiquitous in modern eating thanks in large part to its customizability. And while the neighborhood bar is a great place to get a burger, many of us resort to one of the many national burger chains, a few of which will be growing massively in 2023.
Nowadays it feels like there's a burger out there for every occasion, and the array of possible toppings and ingredients available to consumers is as long as it is tasty. All of those burgers mean big business; the average American eats roughly 60 burgers annually! That works out to around four of five burgers per month.
That's a lot of beef, which translates to a whole lot of dollars for burger chains. If anyone doubts the burger's profitability, look no further than the number one burger brand in the world: McDonald's. The home of the Big Mac generated over $13 billion in profits last year.
Of course, Mickey D's is far from the only major player in the burger biz. Let's take a look at 5 burger chains poised to make major waves in 2023.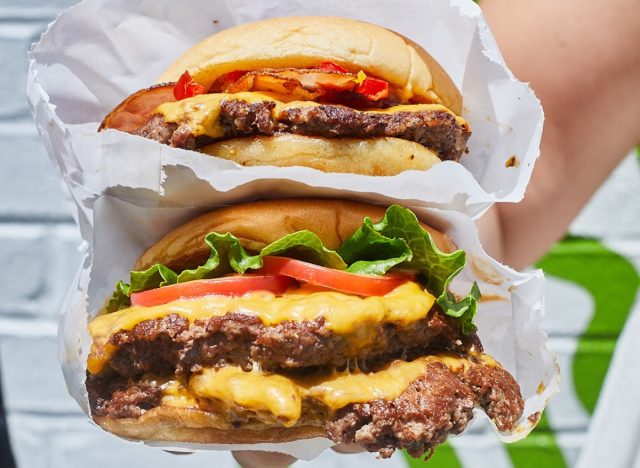 NYC-based Shack Shack has offered hungry customers a more refined burger for nearly two decades, growing from a single hot dog cart in Madison Square Park into a publicly-traded company. The burger brand opened 36 new domestic units and 33 new licensed locations last year, ending 2022 boasting an impressive 436 restaurants.
Looking ahead to 2023, Shake Shack expects 40 more new locations this year, with 6 expected in the first quarter. Per CEO Randy Garutti, the brand also anticipates "probably 10 to 15 more drive-thrus" this year as well.
Meanwhile, Shack Shack reported a 5.1% increase in "same-Shack" sales for Q4 2022. The chain had to raise prices in 2022 due to inflation, but also enjoyed a boost in customer traffic. Even better, that positive momentum appears to have carried over into this year; comparable sales were up 17% in January 2023. In light of these positive developments, company officials are now predicting sales somewhere between $232 million and $237 million for Q1 2023.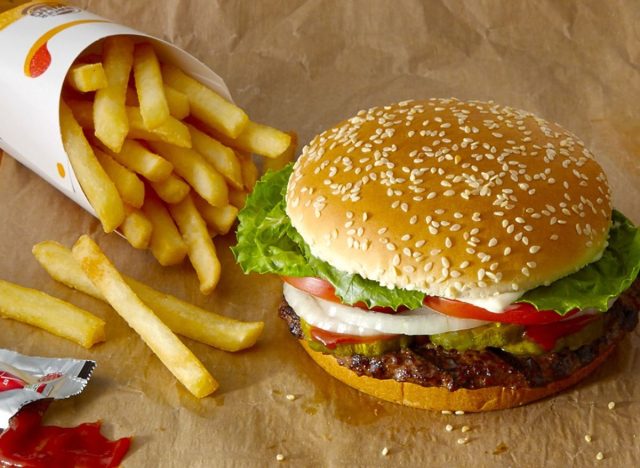 The pandemic was not kind to the Burger King brand. The home of the Whopper closed around 250 domestic locations between 2020 and 2021, and saw its sales fall mightily in comparison to competitors. Wendy's even "dethroned" BK to become the number two domestic burger chain by sales.
The beleaguered burger chain recognized there was a problem, and announced the ambitious Reclaim the Flame campaign late last year. BK set out to spend $400 billion on righting the burger brand across all aspects; with $150 million earmarked for marketing and advertising (Fuel the Flame) and another $250 billion intended to revitalize restaurant technology, kitchen equipment, and other building remodels/upgrades (Royal Reset).
The new plan already appears to be working. Burger King's new commercial jingle has turned into a viral hit, and the burger chain even dropped an EP on Spotify last month that garnered over 50,000 listens. Meanwhile, in Q4 2022 consolidated same-store sales increased by 8.4%, and the last three months of 2022 saw 11.8% system-wide sales growth.
"To better capitalize on the momentum we're seeing in the business, we've decided to accelerate our timeline and now expect to deploy the majority of our announced $50 million Royal Refresh spend in 2023," incoming chief operating officer of RBI (BK's parent company) Joshua Kobza said on the last earnings call.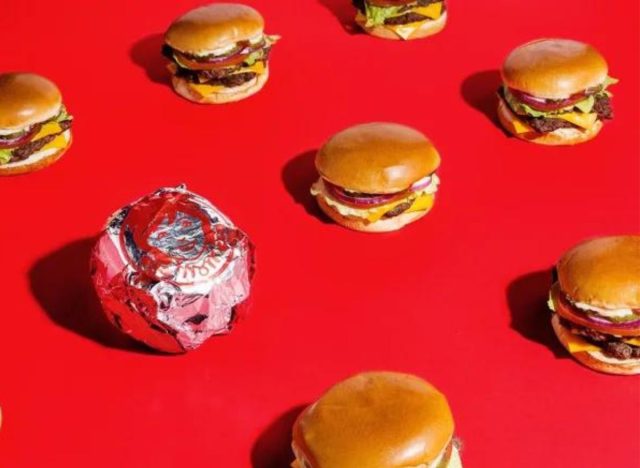 Wendy's, known far and wide for its red-headed namesake and logo, enjoyed a very strong second half of 2022. Driven in large part by the breakfast boost provided by their new French Toast Sticks introduced in Q3 2022, Wendy's ended last year with over $2 billion in revenue.
"In the fourth quarter, our breakfast sales accelerated while our global digital business reached record highs, and over the course of the year we opened over 275 restaurants across the globe despite a difficult operating environment. We anticipate our significant business momentum and the sound execution of our key priorities will deliver a new gear of efficient, accelerated growth for the next several years," commented Wendy's CEO Todd Penegor during the Q4 earnings call.
Looking ahead, Wendy's is prioritizing expansion. Earlier this year it was revealed the chain is exploring branching out into the Australian market in a major way. "We think that the Australian market could be hundreds of restaurants," Abigail Pringle, the president of Wendy's, recently told the Australian press.
Even stateside, Wendy's is all about upping its restaurant count, having just announced new plans to incentivize franchisees by offering a lower royalty rate and reduced startup fees. "In the U.S., we continue to be underpenetrated," Penegor said earlier this month, adding that there are "thousands of trade areas that sit untapped and without a Wendy's."
San Antonio-based Whataburger has been a fast food favorite among Texans ever since it was founded way back in 1950 by Paul Burton and Harmon Dobson. Whataburger remained family-owned and operated by the Dobsons until 2019, when the chain was sold to a Chicago investment firm named BDT Capital Partners. At the time, expansion beyond the U.S. South was cited as a major motivator of the sale.6254a4d1642c605c54bf1cab17d50f1e
Since then, BDT has certainly kept true to its word, with new Whataburger locations opening throughout the country. At the end of last year the very first of 50 planned locations in Atlanta, Georgia opened its doors. The second opened in January 2023. Meanwhile, at least a dozen restaurants are planned in Northeast Florida, with the first slated for this summer.
Kansas City Chiefs Quarterback, Patrick Mahomes, is even part of an investor group bringing Whataburger to the Kansas City area for the first time ever. The first location opened in late 2021, but the franchise group has plans to open 30 locations in the area.
All in all, Whataburger has seen incredible growth in recent years, increasing its unit count from 828 to 923 between 2019 and 2022.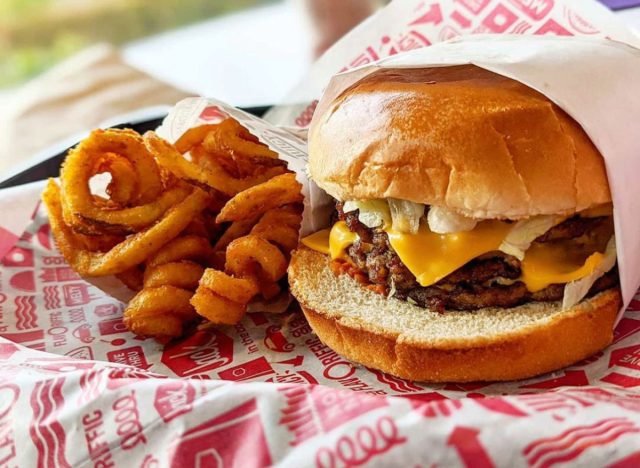 A West Coast staple, Jack in the Box is another long-standing burger chain, serving customers since 1951. Fast forward to 2023, and the brand is still making history all these years later, recently announcing new expansion plans into Arkansas for the first time ever and Florida for the first time in over three decades. More specifically, 14 new locations are expected in the Orlando, Florida area.
Right now there are about 2,200 Jack in the Box restaurants in the U.S., but chief development officer Tim Linderman recently said there is potential for up to 6,000 domestic locations. Add in the classic burger chain's merger with Del Taco last year, and a strong Q4 2022 earnings report, and the future is very bright for Jack in the Box.
"We are thrilled that, in just a short couple of years, Jack in the Box is expected to take its first major step in recognizing our growth potential by turning net unit growth positive for the first time in four years," CEO Darin Harris said in a press release. "Through rebuilding franchisee relationships, and pairing franchise and company resources to enter new markets in a position of strength, we are starting to see results—and I couldn't be more excited about our future as a growth brand. This is only the beginning."
John Anderer
John Anderer is a writer who specializes in science, health, and lifestyle topics.
Read more about John