9 Biggest Food Recalls To Know About Right Now
Contaminated foods are lurking at the grocery store and the drive-thru.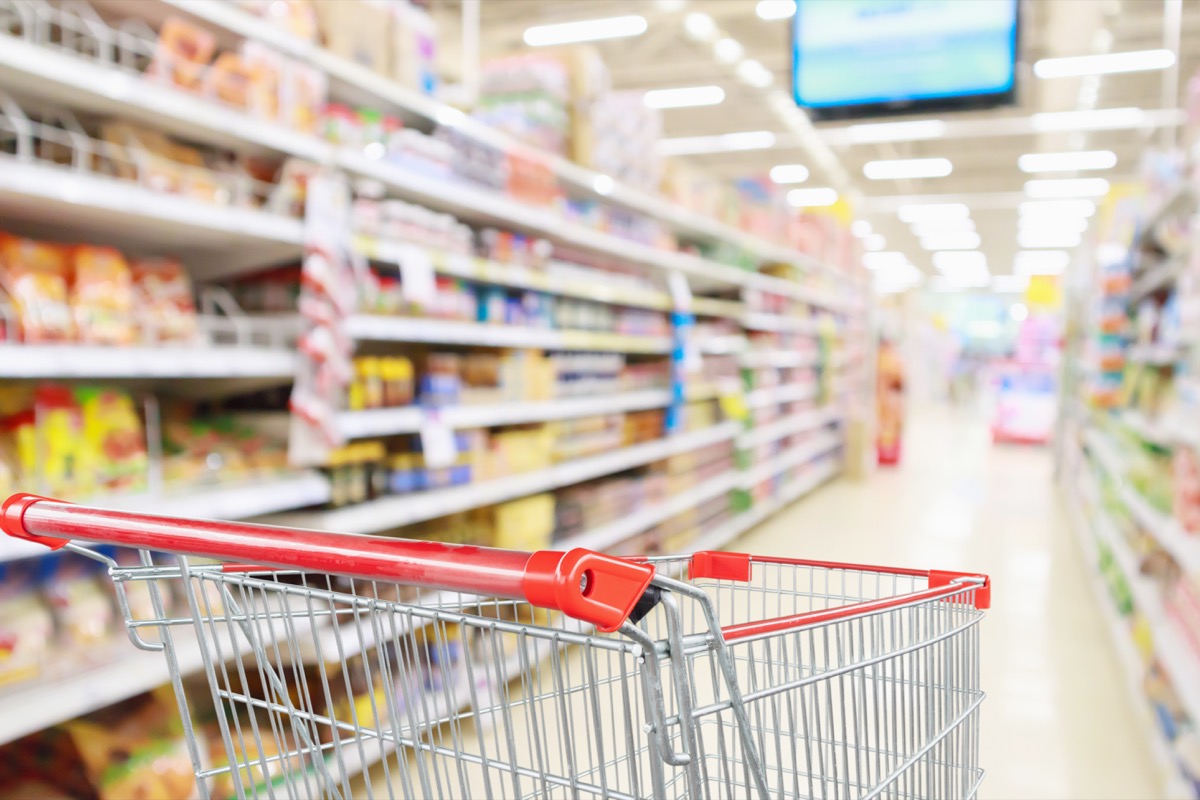 Right now, consumers should be carefully watching what they eat—and not to avoid calories but something potentially much worse. In the last several weeks, a slew of new food recalls and food safety issues impacted both grocery stores and popular restaurant chains nationwide.
Dangers such as Salmonella, E. coli, Listeria, and even foreign non-food substances have recently been identified in food products across nearly every aisle. Additionally, some of America's biggest fast-food joints have been serving up a few iffy ingredients.
Check out the following roundup of the most recent, and most widespread, food-related hazards to stay informed and protect your family from harm.
Home Run Inn Chicago's Frozen Pizza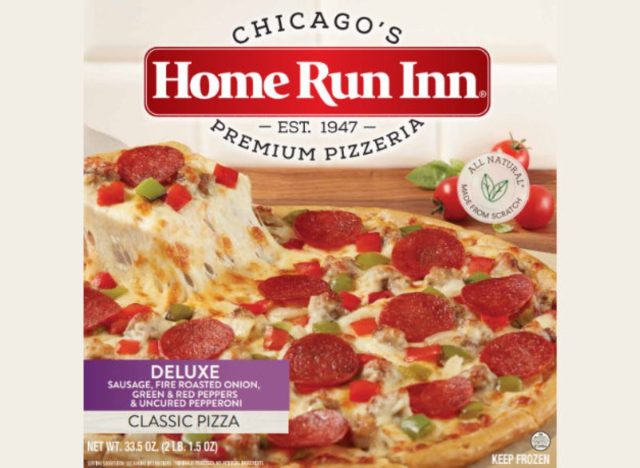 In mid-August, Home Run Inn Frozen Foods issued a massive recall of its frozen Chicago's Premium Pizzeria Deluxe Sausage Classic Pizza, after receiving customer complaints of metal found in the product. The pizzas were produced on June 6, 2022 and were distributed to various retailers in Illinois.
The tainted products come in 33.5-ounce boxes and are marked with a best-by date of 12/03/22, as well as an establishment number EST. 18498-A inside the USDA mark of inspection.
Wild Cherry Capri Sun Pouches
Double check your little one's lunch box as you send them back to school. Kraft Heinz recently recalled 5,760 cases of its Wild Cherry flavored Capri Sun pouches because of potential contamination from cleaning fluid.
"The voluntary recall comes after diluted cleaning solution, which is used on food processing equipment, was inadvertently introduced into a production line at one of our factories," the company said in its statement. The Capri Sun cases were sold at Walmart locations across 10 states and have the best-by date of 6/25/23 and a UPC of 876840040900.
Lyons Magnus Beverages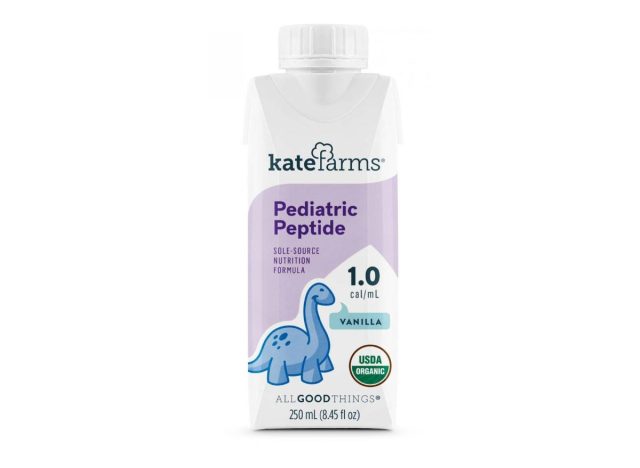 Additionally, in the beverage aisle, consumers should be wary of Lyons Magnus products. After an initial recall of 53 different drinks at the end of July, the company released updated information in August, adding 36 more beverages to the recall list. Cronobacter sakazakii and Clostridium botulinum—both dangerous, illness-causing bacteria—could be present in the now nearly 90 products.
Many of the affected SKUs are ready-to-drink beverages such as cold brew coffees and protein shakes and were sold at various retailers across the country, including Costco. A full list of Lyons Magnus drinks included in the recall are available on FDA's website.
Perdue Frozen Chicken Breast Tenders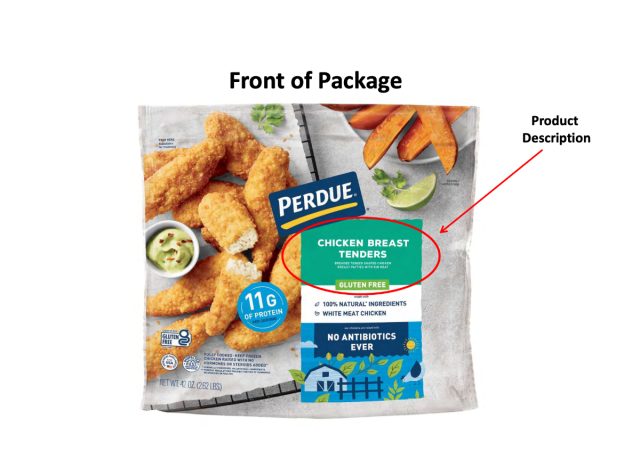 BJ's Wholesale Club shoppers will want to listen up for this one. The U.S. Department of Agriculture's Food Safety and Inspection Service (FSIS) recently issued a public health alert for a Perdue brand of frozen chicken tenders sold at the store's retail locations nationwide. This came after a customer reported finding both blue dye and a piece of plastic inside the product.
The tenders came in 42-ounce bags and were additionally labeled as "Gluten-Free." BJ's customers can also identify the product by its specific best-by date of July 7, 2023, lot number of 2193 above the date, and an establishment number of P-33944 directly below the best-by date.
Great Value Chopped Walnuts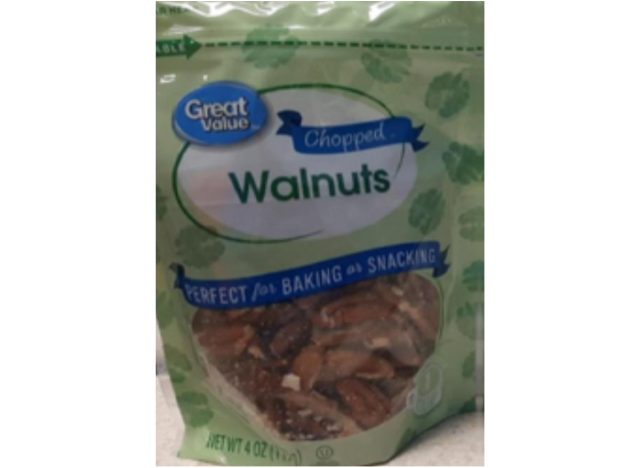 Walmart's Great Value 4-ounce bag of chopped walnuts–made by South Georgia Pecan Co.–was recently recalled due to mislabeling. The pouches, containing a lot number of 29329 and a best-by date of April 29, 2023, actually contain pieces of pecans instead of walnuts.
Walmart shoppers in Florida, North Carolina, and South Carolina should check their cupboards to avoid any potential adverse allergic reactions.
Mighty Sesame Co. Organic Tahini
Walmart stores nationwide, along with other retailers in New York, New Jersey, and Connecticut, recently pulled squeezable 10.9-ounce bottles of Mighty Sesame Co. Organic Tahini from their shelves. Rushdi Food Industries voluntarily recalled the item after the FDA and West Virginia Department of Health found the potential presence of Salmonella in the specific lot of bottles with an expiration date of 3/28/23 and UPC number of 858313006208.6254a4d1642c605c54bf1cab17d50f1e
"Salmonella is an organism which can cause serious and sometimes fatal infections in young children, frail or elderly people, and others with weakened immune systems. Healthy persons infected with Salmonella often experience fever, diarrhea (which may be bloody), nausea, vomiting and abdominal pain," warns the FDA statement.
Market Pantry White Fudge Animal Cookies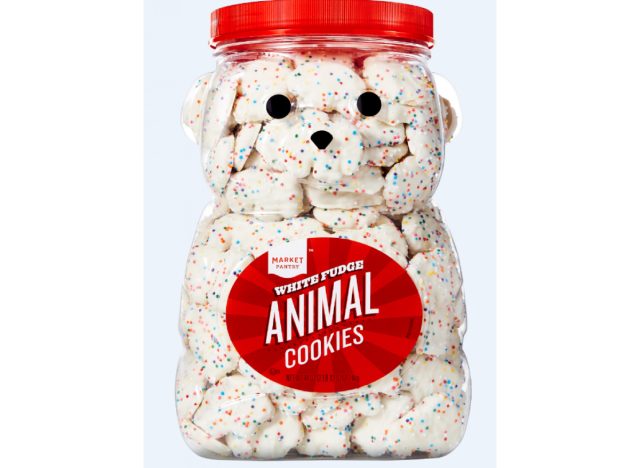 Market Pantry's recognizable and charming bear-shaped jugs may currently contain more than just delicious, frosted animal cookies. Metal wire was recently discovered in one of the 44-ounce containers, leading to the voluntary recall of the product by manufacturer D.F. Stauffer Biscuit Co. Inc.
The cookies were sold at Target stores across the country and contain a best-by date of February 21, 2023, as well as the UPC code 085239817698. The FDA statement advises consumers who purchased the specific jugs to "stop consuming the product and return it to the place of purchase for a full refund."
Wendy's Sandwiches Containing Lettuce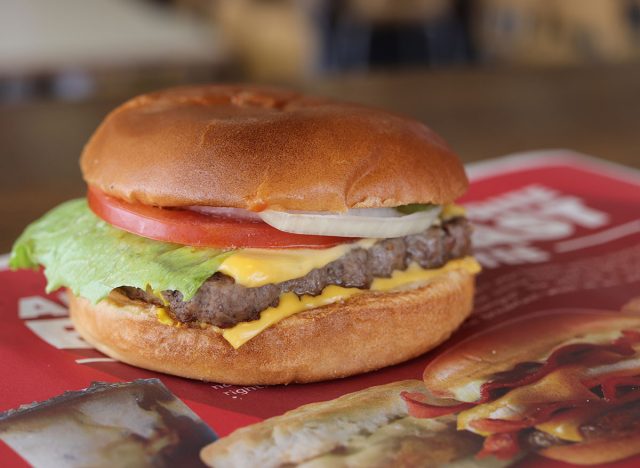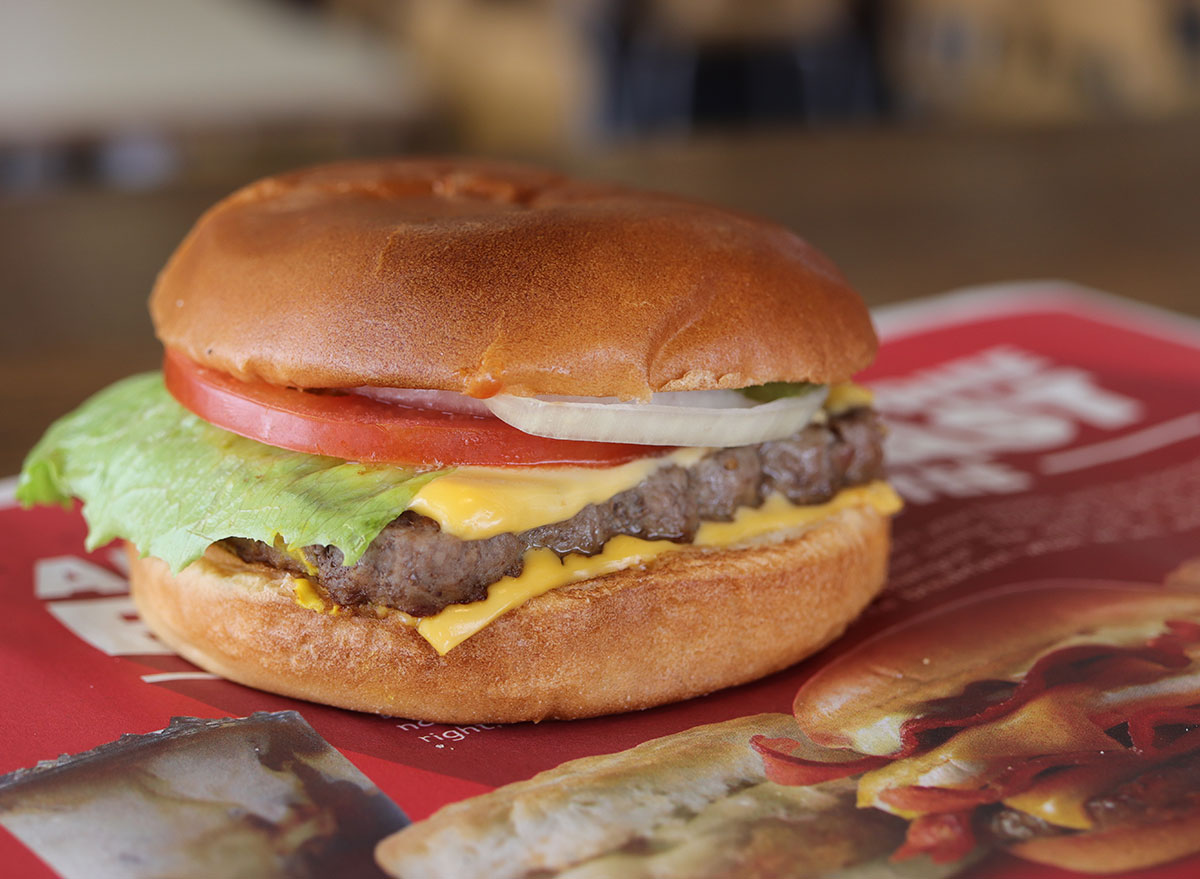 America's second-largest burger chain is currently dealing with a serious public health concern of its own. A recent E. coli outbreak—linked back to the romaine lettuce used on Wendy's burgers and sandwiches—has reportedly sickened over 100 people across Ohio, Michigan, Pennsylvania, and Indiana.
At least 43 hospitalizations have also been confirmed. And, according to more recent developments, lawsuits are beginning to trickle in from victims in both Michigan and Ohio. In the meantime, the chain is refraining from using lettuce on its sandwiches in the affected regions and assures that the lettuce used in its salads is a different type.
Chick-fil-A Grilled Chicken Nuggets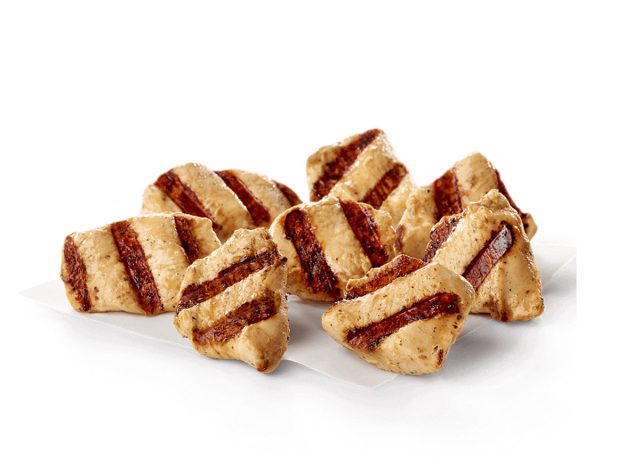 Chick-fil-A recently informed customers of a potentially dangerous slip-up by its supplier. It turns out an undeclared dairy allergen had unintentionally made its way into the recipe for both the chain's grilled filets and grilled nuggets–a mistake which could have severe repercussions for those with specific allergies to dairy.
Chick-fil-A is currently working with its supplier to remove the allergen. And, to protect consumers until a larger change is made, the chain has added warnings and signage both in stores and online.