5 Biggest Restaurant Changes You'll See Soon
From dining in to ordering takeout, here's what you can expect to see in the new year.
The restaurant industry faced a whirlwind of challenges this year and it forced establishments across the world to get creative with how they operate. Many of your favorite spots were able to stay in business, largely because of their swift reactions to the new restrictions imposed by local authorities. These modifications will undoubtedly carry into the new year as the country keeps toeing the line of limitations and re-openings.
According to Yelp's 2021 Trend Forecast, which analyzed more than 21 million reviews posted in 2020, these are the five major changes you should expect to see in restaurants everywhere very soon.
Then, to reminisce on a few cherished restaurants that are no longer around, be sure to read The Saddest Restaurant Closures In Your State.
New restaurant technology will be prevalent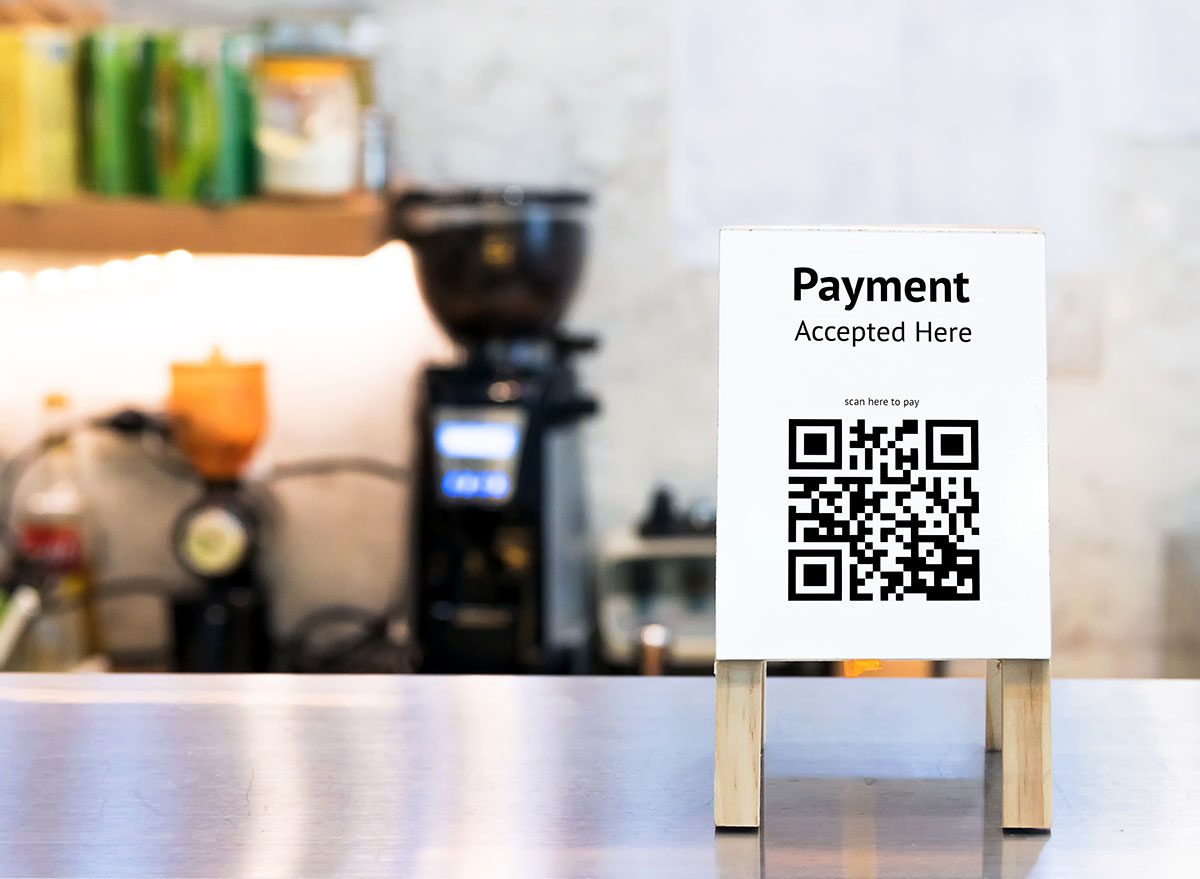 When you visited a restaurant this year, whether for indoor or outdoor dining, did you notice any new tech advancements? For example, several restaurants started taping QR codes to tabletops, enabling customers to easily scan them and access digital menus. This feature not only eliminated physical menus, but for some establishments, it also removed the server from the equation. Some of these QR codes let you plug in your order right on your phone, via platforms such as Toast Tab.6254a4d1642c605c54bf1cab17d50f1e
Additionally, more restaurants began offering curbside pickup and takeout options and even employed Yelp Waitlist—a feature that allows you to join the restaurant's waitlist right from home so you can avoid standing in a line. Expect to see more of these advancements throughout the U.S. in 2021.
More restaurants will sell groceries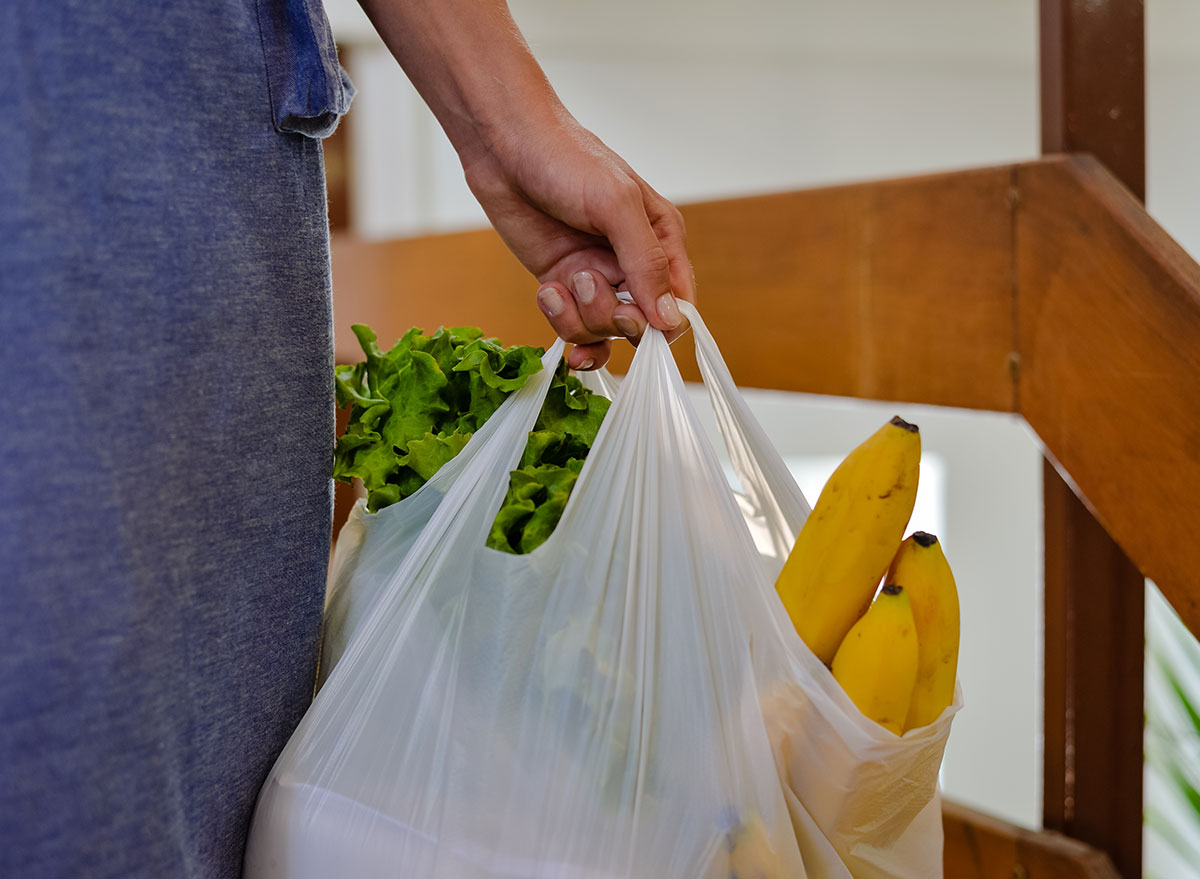 During the initial lockdown in the spring, many local restaurants—and even chains like Panera—turned their dining rooms into small food markets. Some even managed to sell toilet paper amid the nationwide shortage. Yelp predicts that restaurants will continue adopting "unconventional takeout opportunities" that allow consumers to shop for anything from staple ingredients to bottles of wine. (Related: This Grocery Chain Was Named Best For Wine Selection.)
Restaurant meal kit options will multiply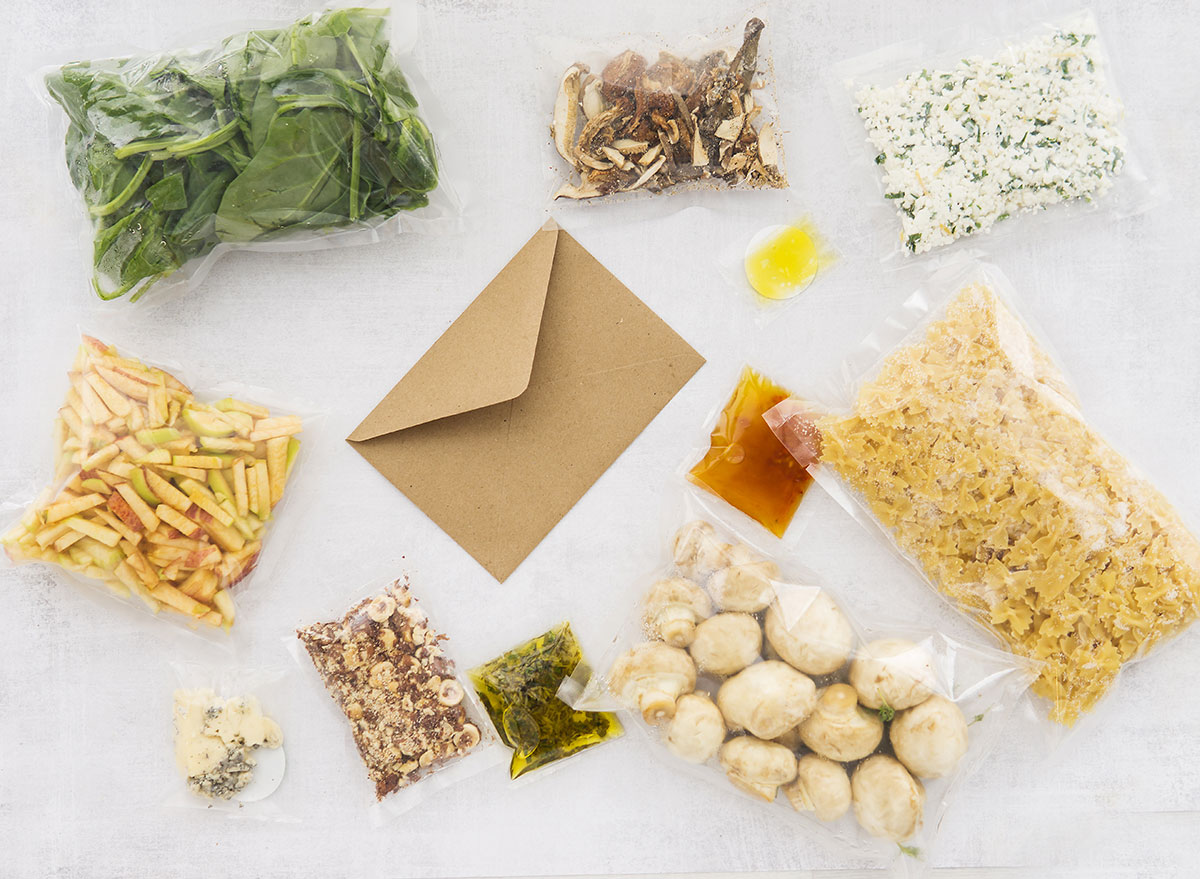 Meal kits also fall under the "unconventional takeout opportunities" that restaurants employed this year, especially when indoor dining was prohibited. What better way to enjoy your favorite restaurant meal than to make it yourself, and in the comfort of your own home? Meal kits allow customers to dodge delivery fees as well as wait times by giving them the freedom to prepare the meal at their own convenience. According to Yelp's report, the rate of review mentions of meal kits increased 60 times this year, and the trend is predicted to progress into the new year.
Takeout will keep getting "fresher"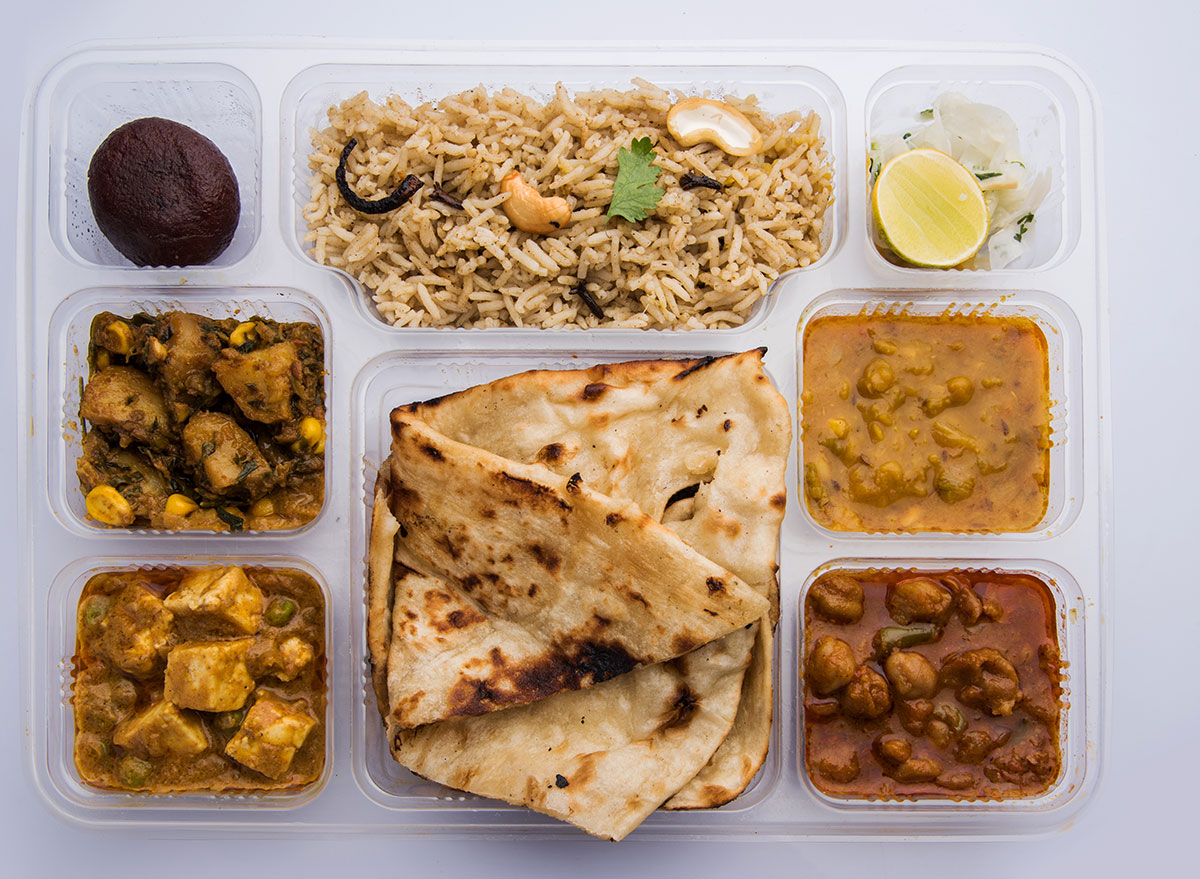 Takeout as we know it has changed forever. In major cities, third party food delivery services such as Uber Eats, Grubhub, Seamless, and DoorDash have already opened up a world of possibilities when it comes to food options. But this year, the number of participating restaurants has grown drastically across the country.
Aside from pizza and burgers, the team at Yelp witnessed an increase in Indian and Thai food orders. For example, Thai food increased by 15% in popularity this year, and overall interest in takeout and delivery surged. Some restaurants also offered fun add-ons, such as a turmeric cocktail or Vietnamese iced coffee.
We'll continue being grateful for restaurants
The COVID-19 pandemic has in many ways changed humanity for the better. One interesting trend that popped up in Yelp's data was an increase in expressions of gratitude and thankfulness for restaurants that kept their doors open through the pandemic. Users were also trying their best to support local businesses by posting positive reviews, with the usage of words like "gratitude" up by 32%, and the average rating among Elite users rising to 4.12 stars.
"We expect Yelpers to continue to show their appreciation for the restaurant industry," said the report.
For more, be sure to sign up for our newsletter.