7 Breakfast Chains That Use the Highest Quality Ingredients
These chains don't skimp on quality for the most important meal of the day.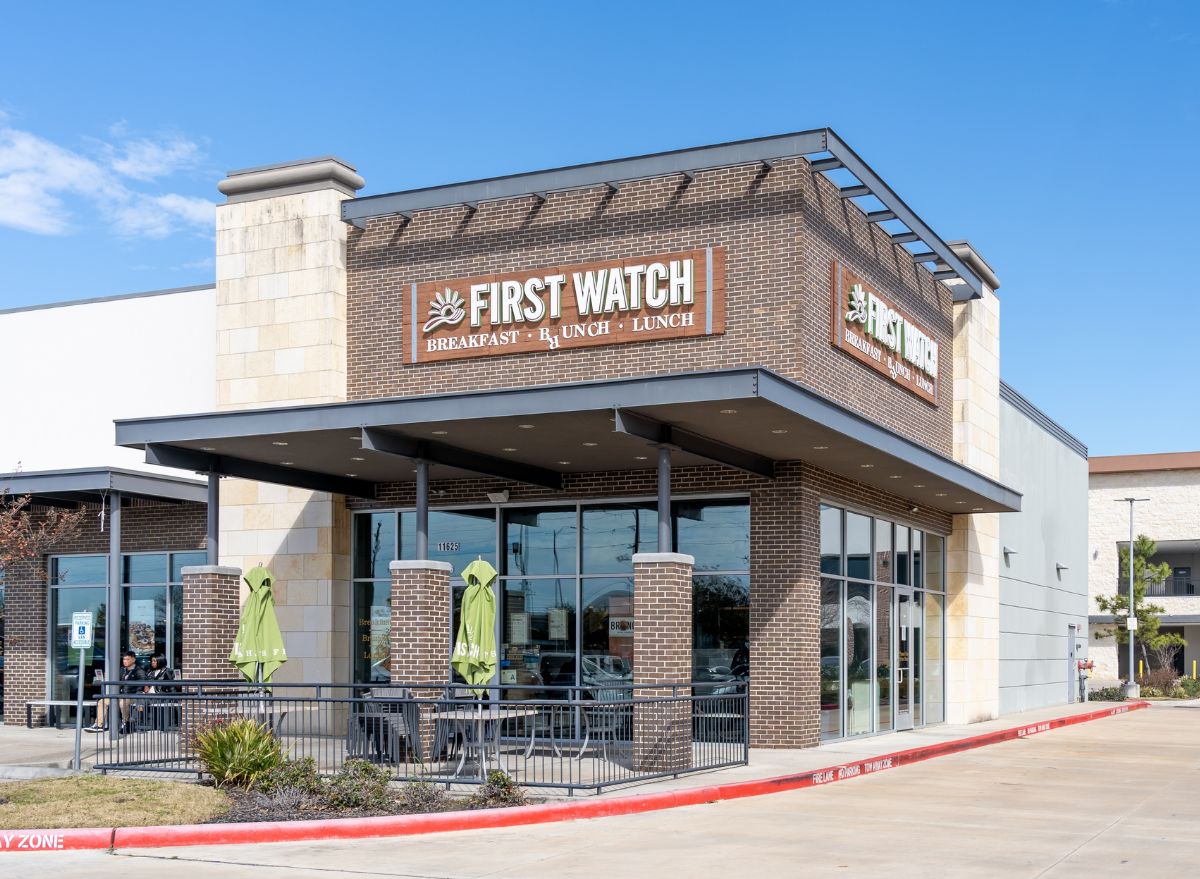 The product recommendations in this post are recommendations by the writer and/or expert(s) interviewed and do not contain affiliate links. Meaning: If you use these links to buy something, we will not earn a commission.
There's one philosophy about morning meals that seems to be completely ubiquitous: breakfast is the most important meal of the day.
If your childhood was anything like mine, you probably grew up with parents, doctors, teachers, and peers repeatedly stressing the necessity of eating a balanced breakfast. And while the common phrase has been burned into my brain from sheer repetition over the years, there's no denying that breakfast can be both delicious and rejuvenating any day of the year.
Cooking breakfast yourself is one of the most surefire ways to get a tasty and high-quality morning meal, but it certainly can be hard to muster up the motivation after rolling out of bed on some days. Luckily, there are some standout breakfast chains throughout the country that prioritize using top-notch ingredients so you don't have to sacrifice quality when you dine out in the morning.
Sure, you can probably get a tasty and satisfying breakfast at any of the major chains in the United States. But some chains go above and beyond to serve ingredients that are thoughtfully sourced, in season, sustainable, all-natural, organic, and fresh, in order to give their customers the absolute best start to their days.
From regional gems to national brands, here are seven breakfast chains that use the highest-quality ingredients.
Biscuitville
Biscuitville's ranking as the top fast-food breakfast chain in 2023 makes plenty of sense when you realize just how much thought and care it puts into its food.
According to the company, its scratch-made biscuits are still made with an original family recipe that calls for only locally milled flour, buttermilk, and shortening. But the southern chain doesn't only go above and beyond when crafting its signature biscuits. Biscuitville maintains high-quality standards across the whole menu by sourcing ingredients from local and family suppliers.
Walk into any Biscuitville restaurant and you'll find signage listing many of its food suppliers. In other words, transparency about Biscuitville's ingredient sourcing is built right into the actual restaurants.
First Watch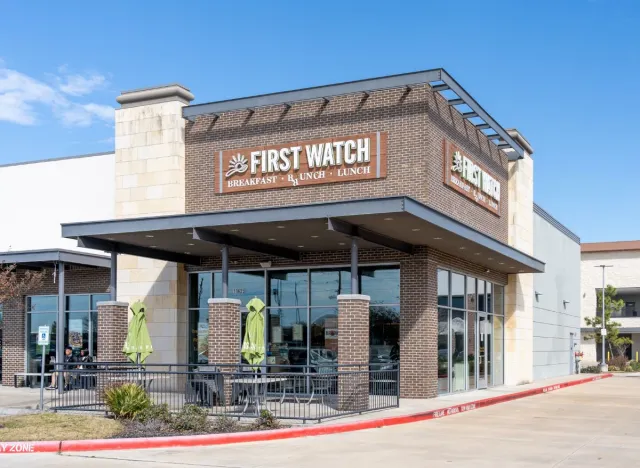 First Watch means business about only using ingredients that are the best of the best. A key aspect of its food philosophy is highlighting ingredients and flavors that are in season and, of course, delicious.
"Just as we greet each morning with the sunrise, we welcome each season into the First Watch menu with ingredients and flavors inspired by the position of the sun," First Watch explains on its website. "That's why on our menu you'll find vibrant, green California-grown asparagus in April, or the most refreshing Florida watermelon in July, or tender, sweet yellow corn from the midwest in August."
First Watch also has high quality standards for the most important breakfast drink of all: coffee. The chain sources its coffee from female farmers in Colombia who ensure "only the best beans make their way to First Watch," per the website.
Egg Harbor Cafe
Egg Harbor Cafe may not ring any bells for people outside the Midwest and South since it currently operates 21 locations in Illinois, Georgia, and Wisconsin. But if you refuse to settle for anything less than the highest quality breakfast, this is a name you should know.6254a4d1642c605c54bf1cab17d50f1e
The family-owned company specializes in high-quality, carefully-sourced food that's often organic and all-natural as well, according to the chain's website. This means that Egg Harbor's eggs are cage-free and 100% certified humane. The coffee is fair trade and sourced from small family growers. And the food is completely devoid of any high fructose corn syrup.
Egg Harbor transforms all of those high-quality ingredients into a plethora of traditional, trendy, and seasonal breakfast options, from avocado toast to omelettes.
Cracker Barrel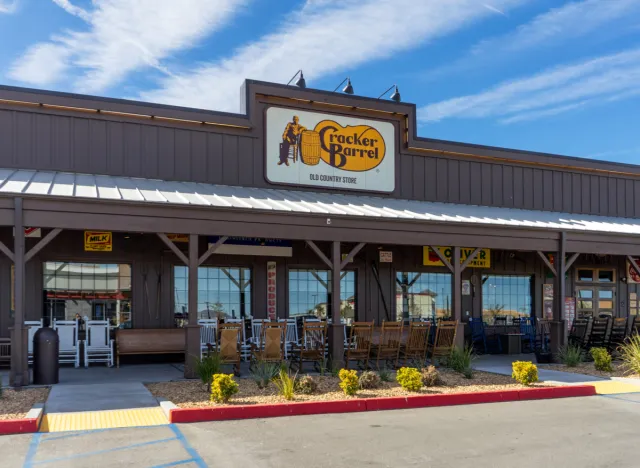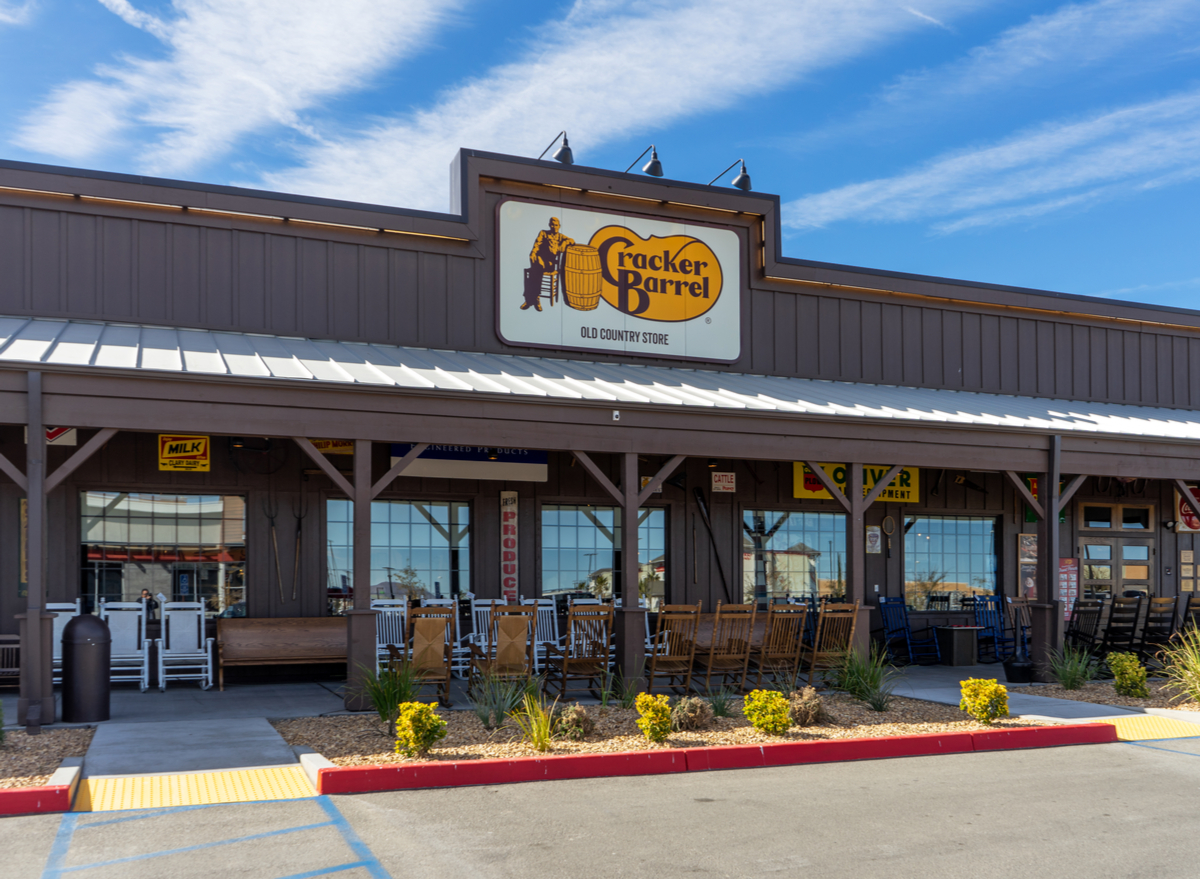 Sourcing the vast majority of its fresh ingredients domestically is only one aspect of Cracker Barrel's commitment to serving high-quality fare. The country-themed chain's biggest quality standard of all might be only sourcing its beef, pork, poultry, dairy, and egg products from suppliers who "meet or exceed our standards for animal care, quality, and food safety," per the website.
Cracker Barrel has also committed to making its egg supply 100% cage-free by the end of 2026 and serves chicken from flocks that are USDA-certified as "not having received medically important antibiotics." To top it all off, one of its most important breakfast ingredients of all—the maple syrup—is all-natural and contains no artificial ingredients and preservatives.
Cracker Barrel customers can chow down on these high-quality eats at almost any hour since it serves breakfast all day. But if you want to branch out, the chain's quality standards also extend to its dinner menu. It sources its macaroni noodles, for example, from a Brooklyn family and serves wild-caught cod that comes from 100% sustainable fisheries.
The Original Pancake House
The Original Pancake House's menu is pretty vast between the dozens of waffles, omelettes, crepes, and, of course, pancakes. But no matter what you choose at one of the chain's 100-plus locations across the country, just know that a staunch commitment to quality binds the whole menu together.
The breakfast franchise serves up recipes that "demand only the very finest of ingredients," according to its website. The eggs are always fresh and grade AA, the highest quality classification that the USDA can bestow. The butter is 93 score, or grade AA, which means that the staple dairy product also boasts the highest commercial grade possible. Better yet, all of the batters and sauces are made right in the pancake chain's kitchens, so you can always count on getting something fresh and crafted with high-quality ingredients at the Original Pancake House.
Tim Hortons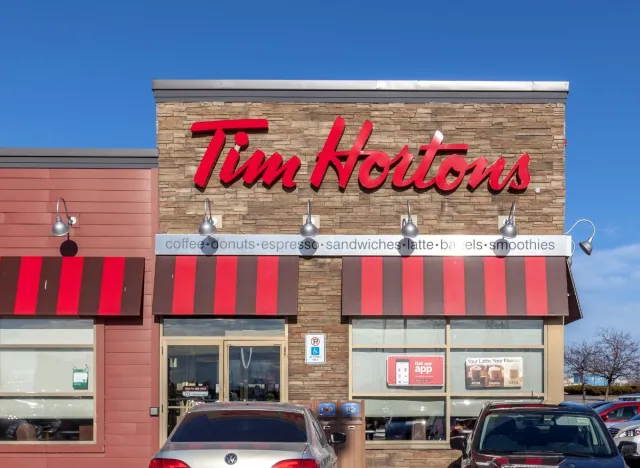 Good quality is a priority across Tim Hortons' entire food and drink lineup, but the chain's famous coffee might be the biggest hallmark of this rule.
It uses 100% premium arabica coffee beans that are expertly roasted, balanced, and smooth, according to its website. No matter when you stop by a Tim Hortons, you'll also never have to worry about getting a stale or burnt cup of joe. The chain's eateries make sure to brew a fresh pot of its original coffee blend every 20 minutes.
Tim Hortons also proudly highlights the quality of its food menu. Think freshly cracked eggs, made-to-order breakfast sandwiches with naturally hickory-smoked bacon, and bread that's baked fresh in-house daily.
Le Pain Quotidien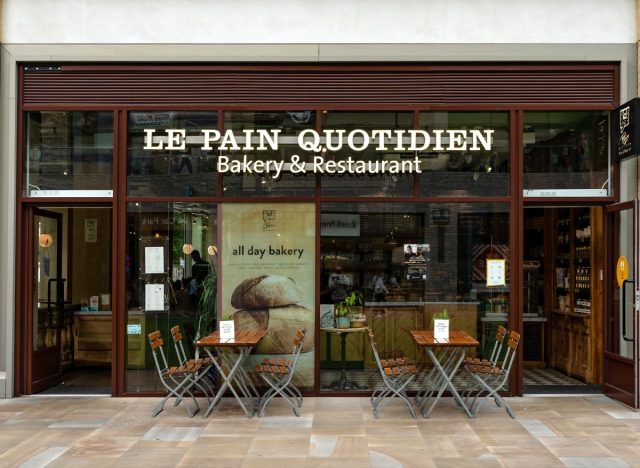 Despite operating restaurants all across the world, Le Pain Quotidien refuses to sacrifice ingredient quality. This rule is especially true when it comes to the bakery chain's signature organic bread.
Its bakers use a straightforward blend of organic stone-ground flour, sea salt, water, and a wild yeast levain starter to craft their hand-kneaded dough. Once baked, that special bread "serves as the canvas for a myriad of organic and seasonal ingredients," according to the Le Pain Quotidien website.
The organic egg dishes, for example, are served with artisanal bread. Le Pain Quotidien's sourdough wheat bread also serves as the base for its tartines, or open-faced sandwiches. Pair one of its tantalizing breakfast dishes with a cup of organic coffee, a pastry, or both for a top-quality morning meal.
Zoe Strozewski
Zoe Strozewski is a News Writer for Eat This, Not That! A Chicago native who now lives in New Jersey, she graduated from Kean University in 2020 with a bachelor's degree in journalism.
Read more about Zoe