Burger King Just Made a Big Change to This Beloved Menu Item
And a big change for the planet, too!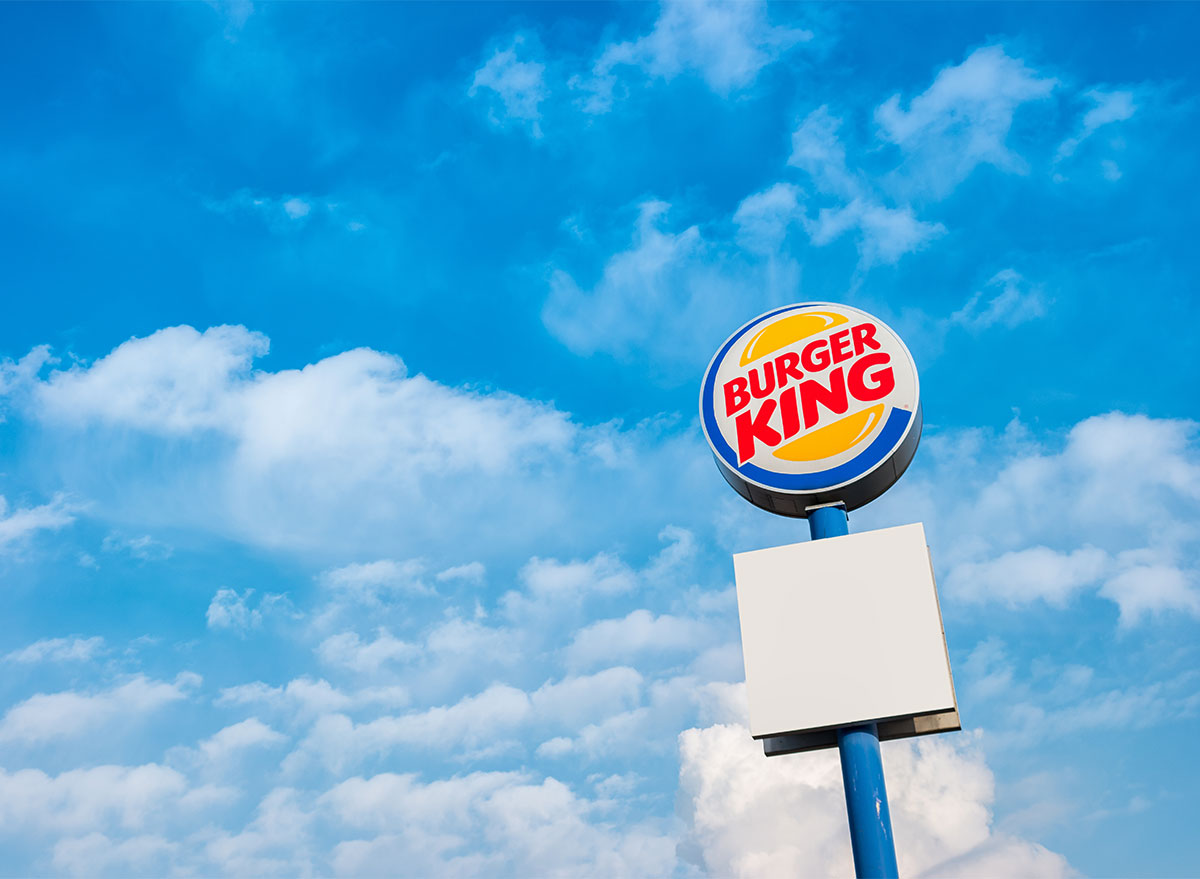 Fans of the Whopper, you're going to love this! Don't worry, your beloved Burger King menu item isn't going to change a bit. It's still going to be the indulgent cheeseburger you know and love. However, Burger King announced a recent environmental initiative that will make a difference in the production of the Whopper, and will even help to make a difference for global warming.6254a4d1642c605c54bf1cab17d50f1e
The difference is in the cow's feed.
Did you know that when cows fart or burp, they release methane gases? Methane gases are actually harmful to the environment and contribute to global warming. According to the United Nations Food and Agriculture Organization, livestock is responsible for about 14.5% of global greenhouse gas emissions. Methane occurs when cows digest their food. So in order to reduce the amount of methane in the air, Burger King made a change in the cow's diets.
According to this Burger King initiative, by adding lemongrass to the cow's feed, they are able to reduce their emissions by 33%. While the change seems small, it can make a significant difference over time, especially if it's reducing the number of emissions this company is already creating.
Burger King has already made the diet change for their cows and will start selling a Reduced Methane Emissions Beef Whopper on Tuesday, July 14. A campaign was even created and blasted on Twitter, featuring the infamous Walmart Yodeling Kid in a music video singing about the changes that Burger King recently made.
Speaking of wild Burger King advertisements, Burger King Is Proudly Advertising a Moldy Whopper—Here's Why.
This is part of an overall sustainability initiative.
The change in cow's feed—and reduction of overall emissions being produced—is part of Burger King's "Restaurant Brands for Good" plan. It's through Restaurant Brands International, which owns three popular chains you know and love: Burger King, Popeyes, and Tim Hortons.
"We're committed to the simple principle of doing what's right," says Restaurant Brands International on their website. "As one of the largest restaurant companies in the world, it is both our responsibility and opportunity to advance the issue of sustainability in the food service industry."
This initiative focuses on three pillars: Food, Planet, and People & Communities. This specific change to the cow's diet makes your Whopper environmentally friendly, and makes a difference as a company overall for the planet.
Restaurant Brands International made the long-term commitment to support the achievements of the UN's Sustainable Development Goals for 2030, and will do so in their own work. This one particular change will reduce emissions by quite a bit, and it's only the start of what we are sure to be many more positive changes to come.
For more restaurant news, be sure to sign up for our newsletter!