The Biggest Food Secrets Chick-fil-A Doesn't Want You to Know
Get a peek inside what really goes on at the popular fast-food chicken chain.
When it comes to fast food, one of the most popular spots to grab a truly delicious fast-food meal is none other than is Chick-fil-A. Fans of the southern (but now expanding!) chain can't seem to get enough of the waffle fries, lemonade, and savory chicken sandwiches. While we all know that Chick-fil-A's cookies are an actual culinary dream to get in the drive-thru, employees of the restaurant are spilling secrets about what it's like to work there, menu hacks, and general things that the brand might not way you to know.
So we rounded up some of the best-kept Chick-fil-A secrets. Prepare for your mind to be blown! And for more, check out these 15 Classic American Desserts That Deserve a Comeback.
Any drink can be a frosted beverage.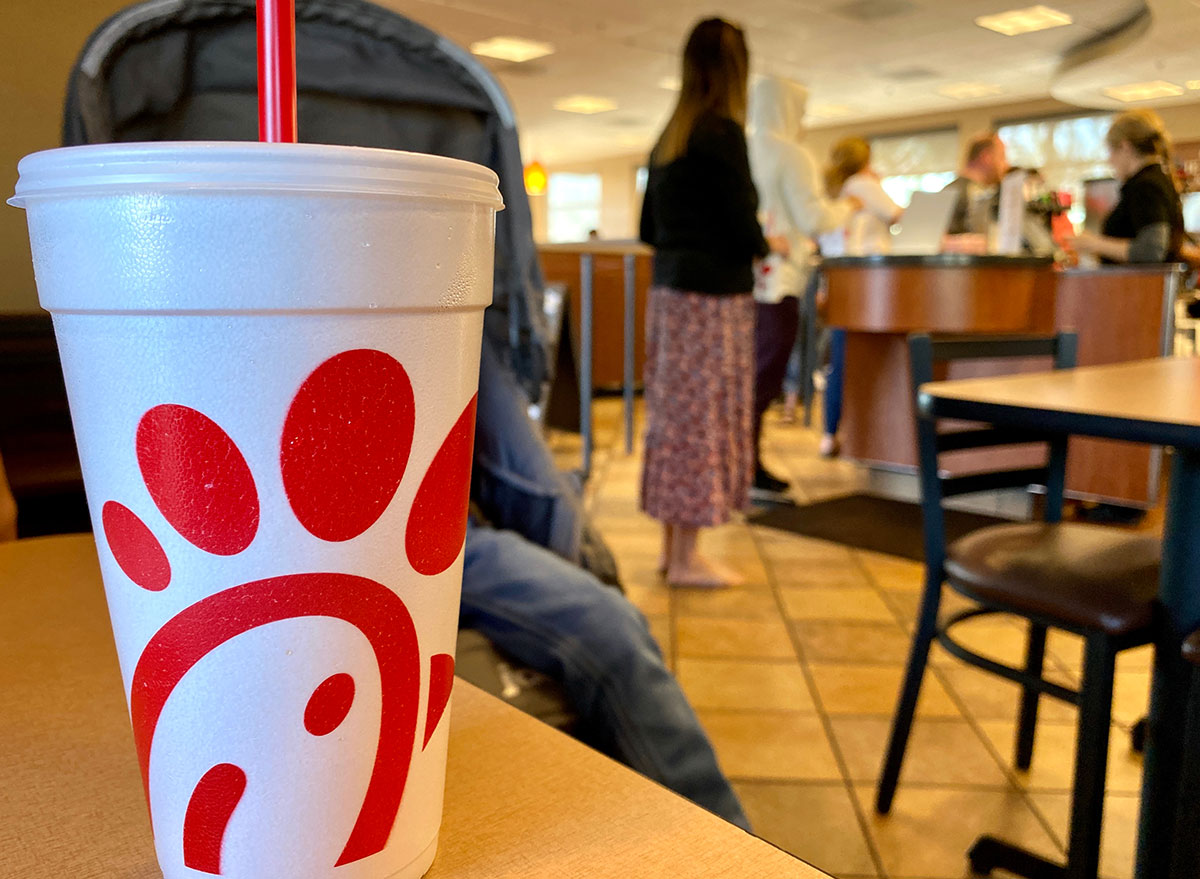 According to Brooke Anderson's TikTok account, @brooke_lynn7, any drink at Chick-fil-A can be made into a frosted beverage. So what exactly does that mean? Well, a regular drink and Chick-fil-A IceDream are blended together. Just think of the possibilities from frosted root beer (hello amazing root beer float alternative!) to Powerade that will keep you wired for hours.
There's sometimes a survey at the bottom of your receipt for free food.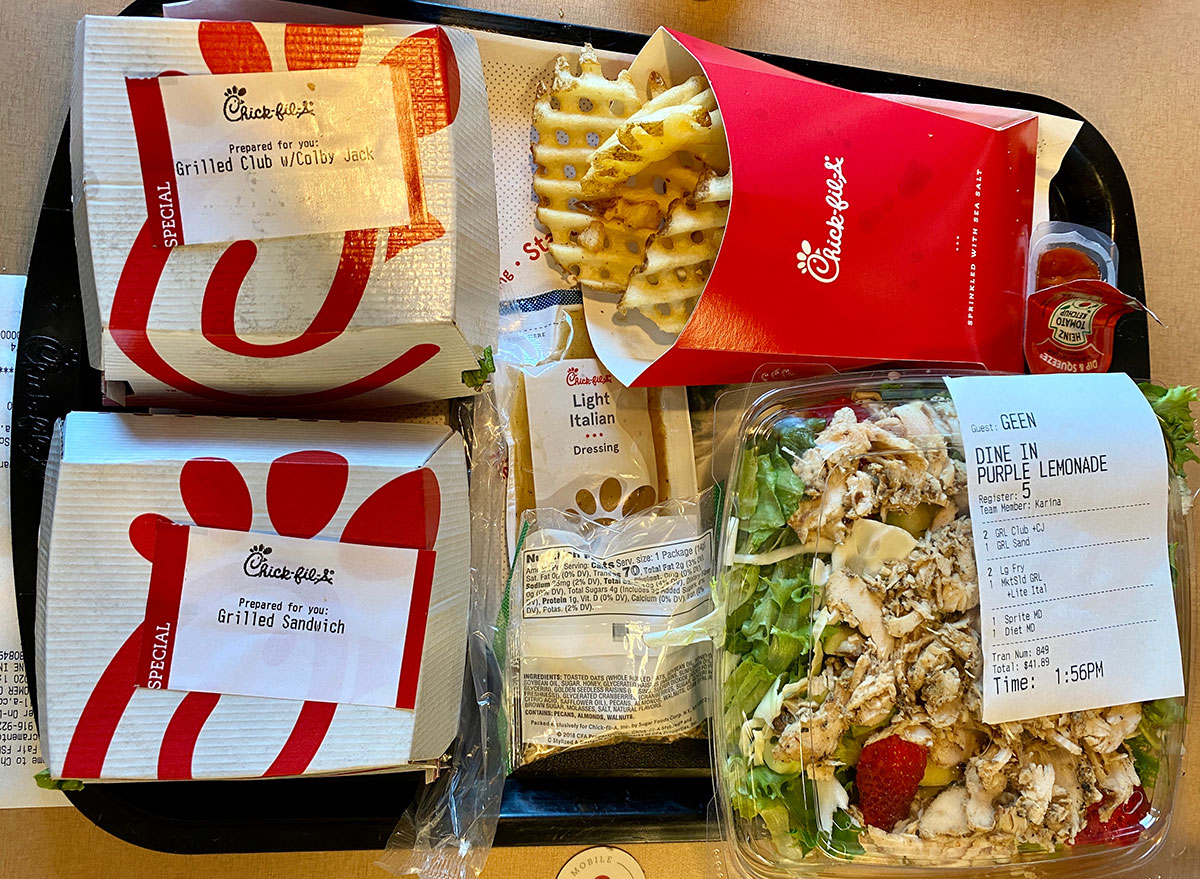 Rosemary Boucher let TikTok know that there are often surveys at the bottom of Chick-fil-A receipts. When you fill the survey out, you can get a free chicken sandwich. You can also stack as many free sandwiches as high as you want and there's no purchase necessary. That's definitely a secret way to feed a carload of hungry friends!
There's a conveyor belt moving your food.
Some Chick-fil-A restaurants use an overhead conveyor belt to move your food from the kitchen to the drive-thru window in a more efficient and faster manner. Your entire meal is bagged up and clipped to the belt before it goes whizzing across the restaurant.6254a4d1642c605c54bf1cab17d50f1e
Seasonal drinks can be modified.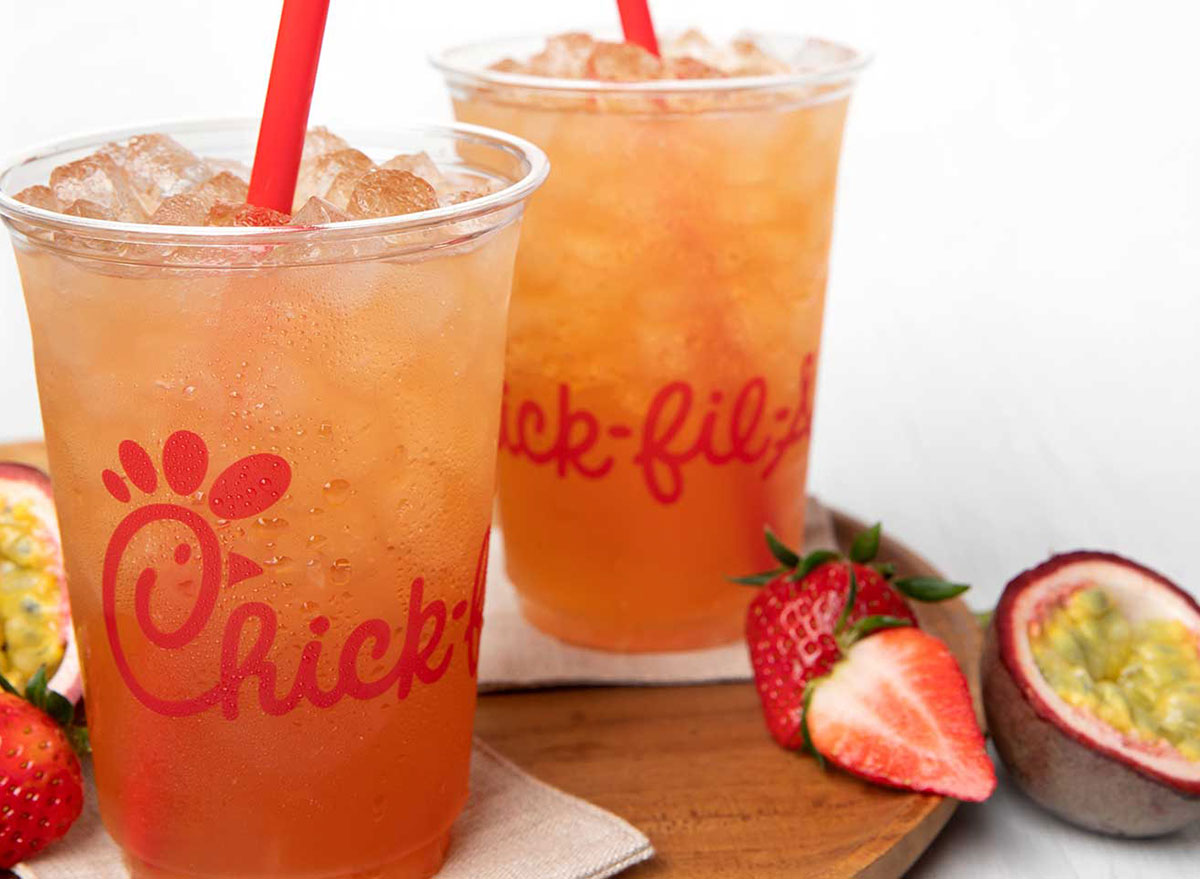 According to anasteeezy, a former Chick-fil-A employee, seasonal drinks like the Mango Passionfruit Tea can be modified, and ultimately save you money. Her tip is to order an Arnold Palmer, which is a tea and lemonade mix, then add in four pumps of mango. This hack will give you double the tea for the same price.
You can get two chicken sandwiches for the price of one.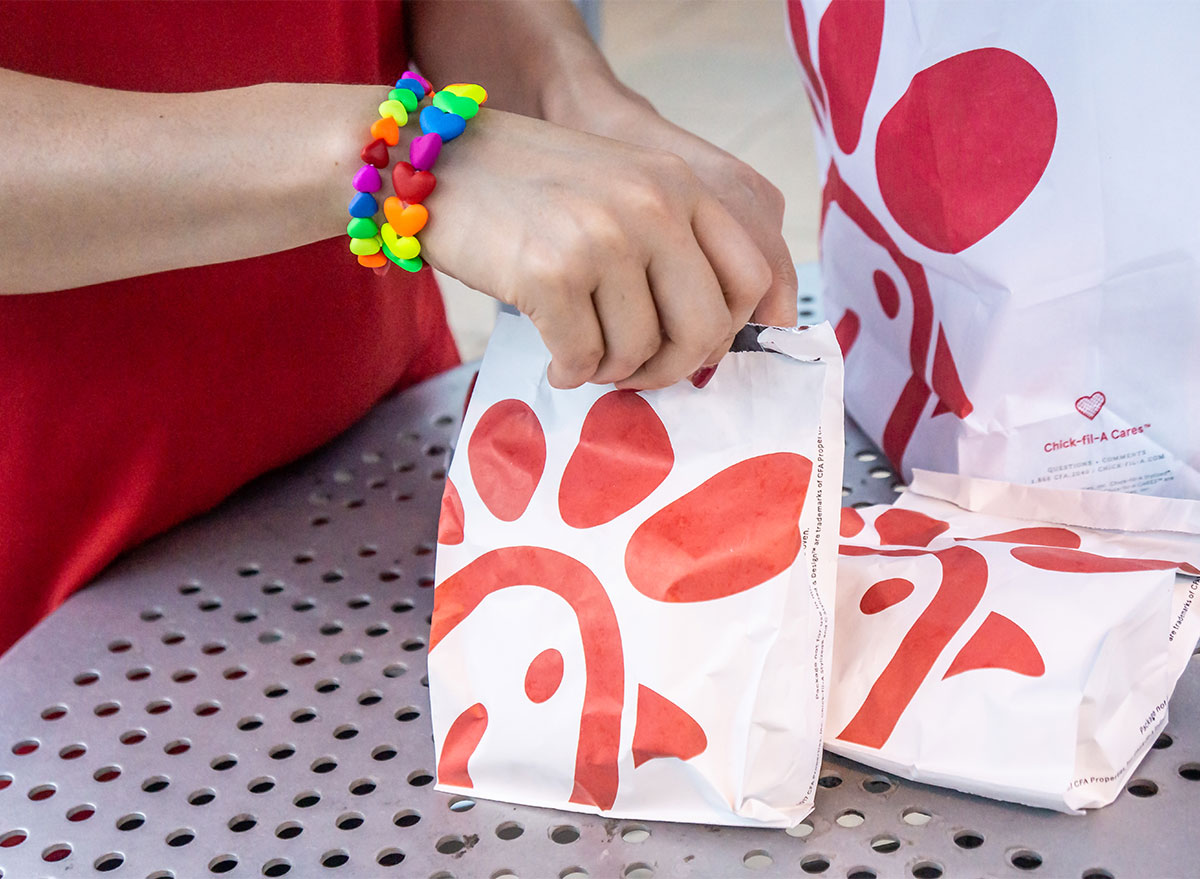 TikTok user anasteeezy also claimed that you can get two chicken sandwiches for the price of one. How so? Well, you just have to ask for an order of the four-count chicken strips and two buns. When you get your food just build the sandwich yourself and feed two people for half the cost.
Each box of nuggets is made into culinary magic.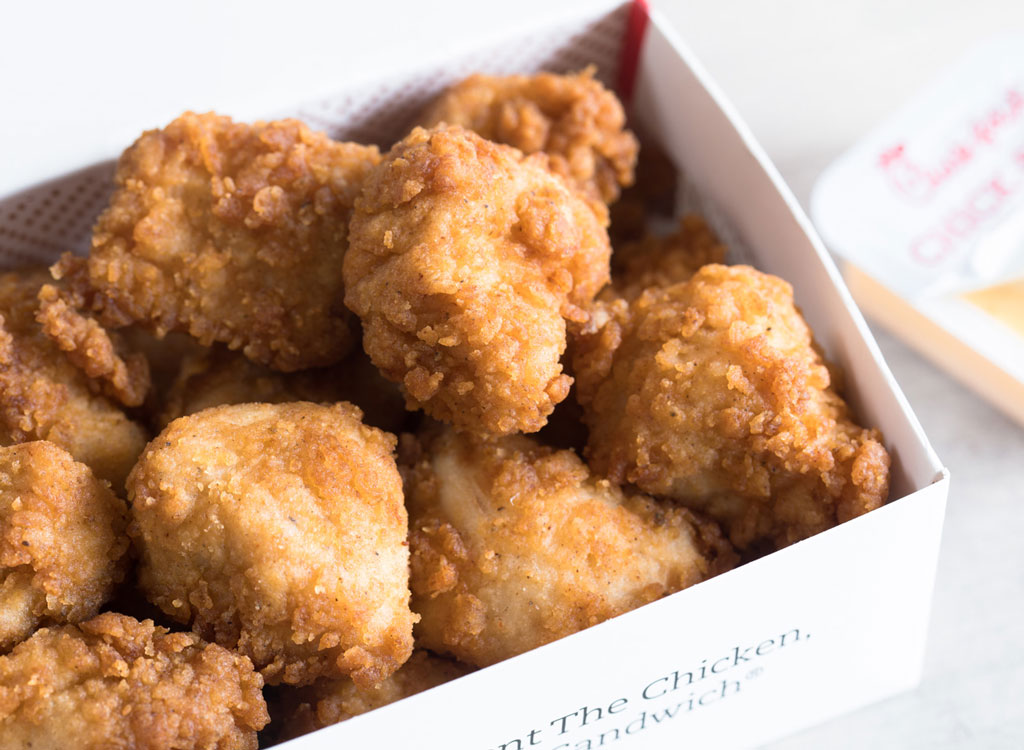 This TikTok video shows exactly how Chick-fil-A nuggets are made. They start out as fresh pieces of chicken that are pre-seasoned. They go into a milk bath, then into the seasoned coating, and sifted to get the excess off before being dropped into the fryer. All of this is done by hand, and no chicken nuggets are pre-cooked before arriving at the restaurant.
Chick-fil-A employees get free meals and family discounts on food.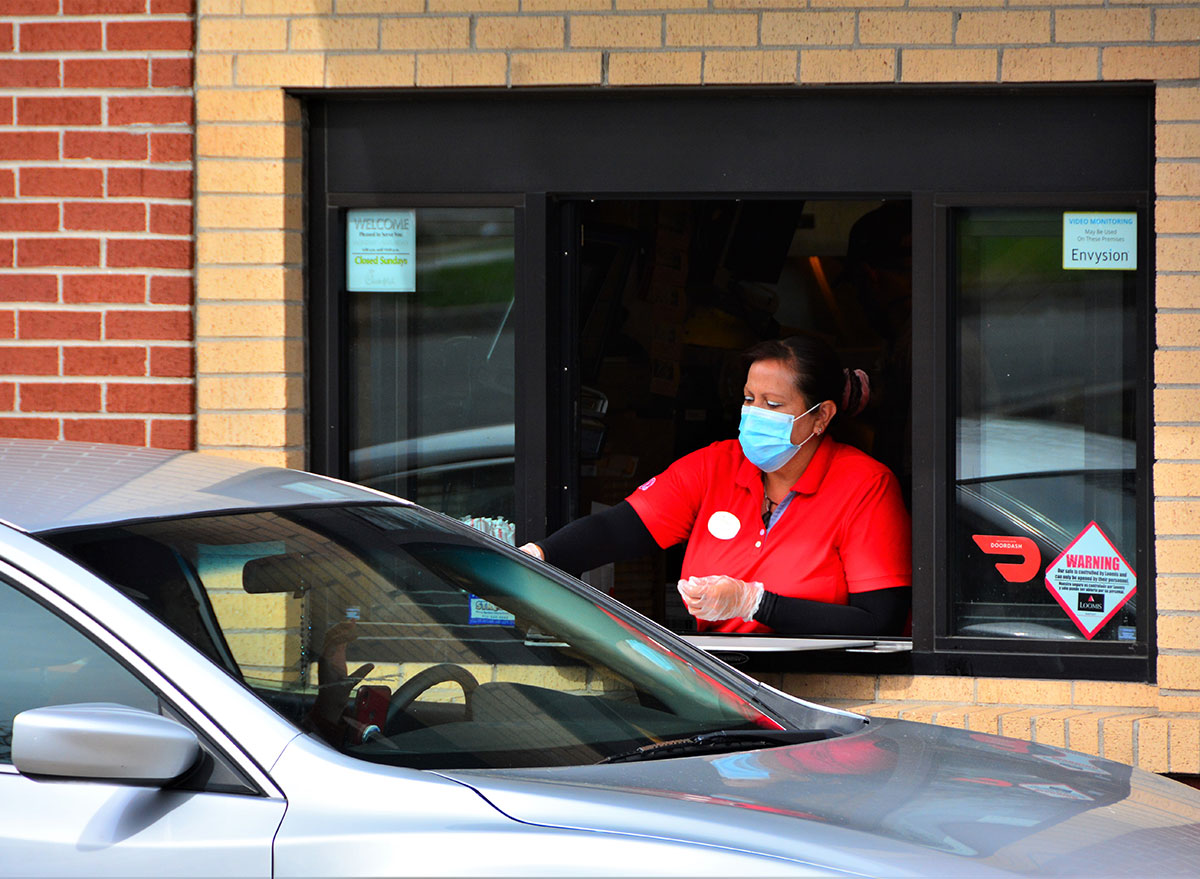 A Reddit user said they worked at the fast-food chain for over two years and at the time, the location they worked at gave employees a free meal for every shift they worked, no matter how long it was. Sounds like there was no need to pack lunch for work when the food was that good!
Megan duBois
Megan duBois is a travel and lifestyle journalist with bylines across the internet and in print at Delish, Conde Nast Traveler, Travel + Leisure, Yahoo Lifestyle, and more.
Read more about Megan