The #1 Food Chris Evans Swears by To Look Amazing in His 40s
We can't help but marvel at how good he looks.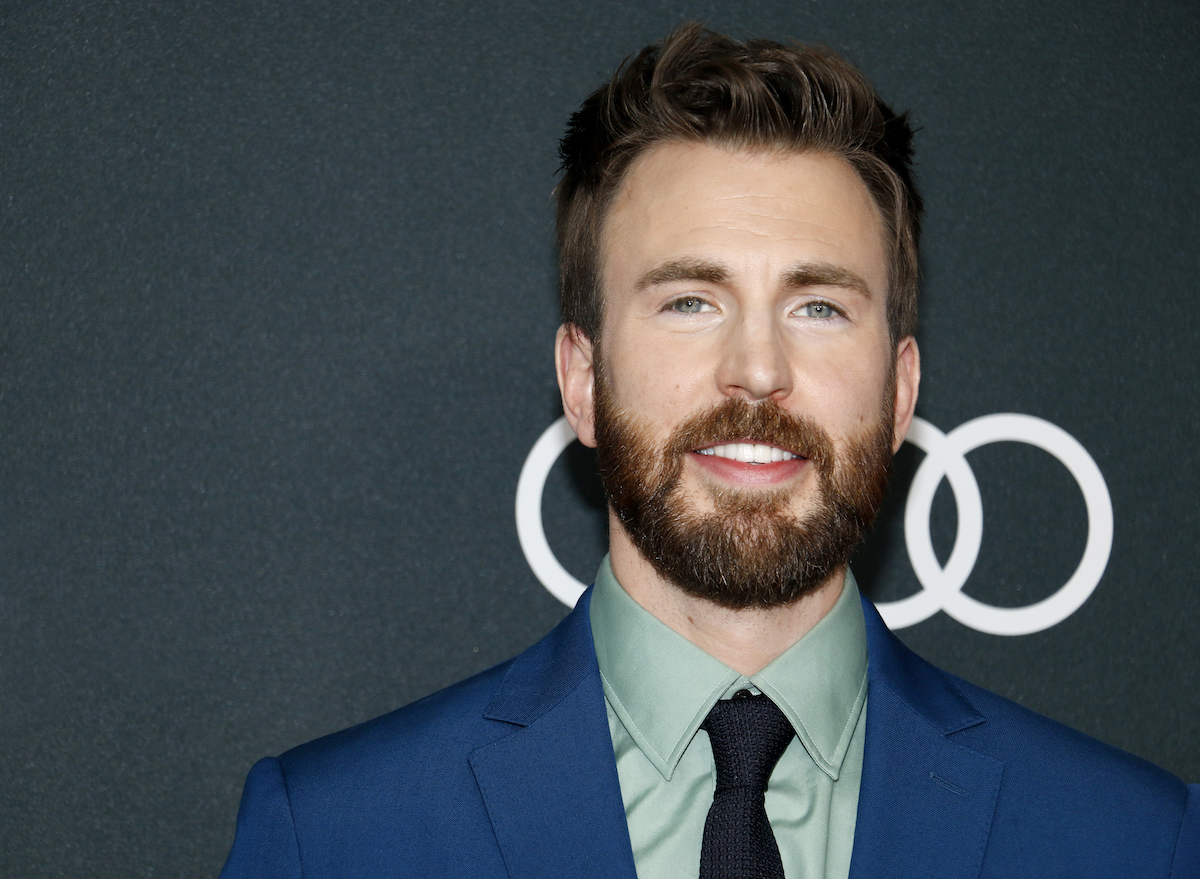 Although he's famous in the celebrity world for his stellar acting career, Chris Evans enjoys being a down-to-earth guy who adventures beyond the world of glitz and glam. Known for his role as Captain America in the Avengers, (amongst countless other roles he's played in his career), he's now taking on two new roles: the Disney space hero, Buzz Lightyear, in Lightyear, and a new action movie, The Gray Man.
With all the acting roles Evans has done, he continues to stay in his best shape possible through a mixture of exercise routines and healthy eating habits. His laid-back lifestyle allows him to figure out his everyday routine for himself. Although he admits to being not much of a cook, there is one food in particular that he enjoys making. According to Men's Journal, Chris Evans enjoys whipping up pesto eggs.
"I really cook a good plate of pesto eggs," he says in the video interview. "I don't know if you've ever had pesto eggs, but if you haven't, you're missing out."
Pesto eggs are derived from a food trend. Essentially, all you have to do is swap out the usual cooking oil you use when cooking your eggs. Instead, coat the pan using pesto. The pesto keeps your eggs from sticking to the pan.
Typically, a classic pesto sauce is made from basil, garlic, pine nuts, olive oil, and Parmesan cheese. Basil has its own amount of benefits that can provide benefits to your next meal. For instance, a study found that the naturally occurring compound in basil, fenchol, may help protect against Alzheimer's disease.6254a4d1642c605c54bf1cab17d50f1e
Basil also provides a wide variety of antioxidants, which is good for eliminating free radicals from the body, which could've eventually led to cell damage or potential diseases. The antioxidants have also protected against skin aging (which clearly benefits Chris Evans). It's also been known to reduce high blood sugar and support cardiovascular health.
As for the eggs, they provide a hearty amount of protein, which helps Chris Evans through his favorite workout: shoulder workouts. Eating eggs every day can also help aid in fat loss, as well as lower inflammation levels, help build lean muscle, and support skin and hair health…all things that make Chris Evans model material. Or in this case, superhero material.
Even with a lack of cooking skills, Chris Evans manages to still live his best life and enjoy a good glass of beer, which he admits to being his favorite drink.
"That has to stop. I'm too old," he jokes in the interview.
Although often linked to a beer belly, beer may not be all bad. In fact, one woman lived to be 112 and drank 3 beers a day. In moderation, beer can also help bone formation for those who lack vitamin D and can increase bone density in men.
RELATED: Michael B. Jordan Reveals the Workout That Gave Him Superhero Abs
Kayla Garritano
Kayla Garritano graduated from Hofstra University, where she majored in Journalism and double minored in Marketing and Creative Writing.
Read more about Kayla