8 Best Inexpensive Wines at Costco, According to Customers
You don't have to sacrifice quality to get an affordable Costco wine.
The product recommendations in this post are recommendations by the writer and/or expert(s) interviewed and do not contain affiliate links. Meaning: If you use these links to buy something, we will not earn a commission.
For the price-conscious consumer, choosing a wine is all about balance. Some of the absolute best wines come with a price tag that's just a little too high for the typical consumer to spend on a regular basis. However, opting for one of the cheaper options can sometimes be a step down in taste and quality. So customers may find themselves on the hunt for wines that are the perfect middle ground between price and quality, or inexpensive wines that are surprisingly good for their price.
Costco is well known for its tantalizing deals on different grocery items, and that rule extends to its wine selection. Luckily for any Costco shoppers seeking affordable options to sip on, Costco shoppers recently weighed in on their favorite inexpensive wines in a Reddit thread that racked up dozens of comments. We've rounded up some of the most highly praised, affordable finds, all of which just happened to be from Costco's popular Kirkland Signature house brand.
We've included prices for each wine from Costco's website to give customers an idea of how much they'll pay. However, availability and prices for each wine may vary depending on the location. In-person shoppers will also likely pay less than the prices listed on Costco's website since the retailer tends to charge more for its products online.
Here are the eight best inexpensive wines at Costco right now, according to customers.
Kirkland Signature Cabernet Sauvignon Box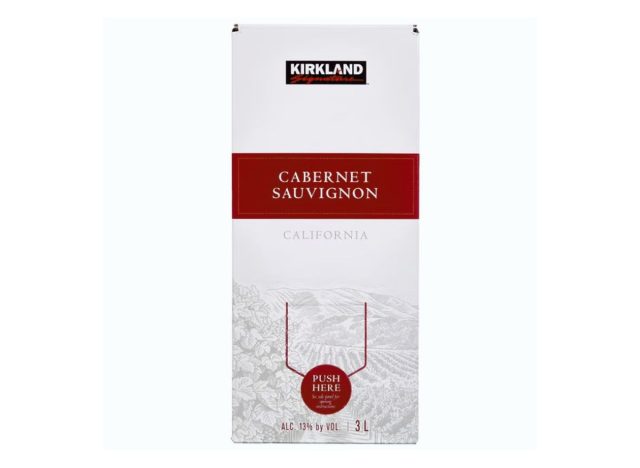 Wine purists may balk at box wines, but Costco shoppers say the Kirkland Signature Cabernet Sauvignon Box is really solid for the price. The wine features the "juicy flavors of dark and red fruit with a soft finish." Three-liter boxes, equivalent to four 750 milliliter bottles of wine, are currently priced at $15.69 online. But customers have reported paying as little as $14.99 for these sizable boxes at the warehouse.
"For $14.99 it's really good and my go to wine," a customer wrote of the wine on Reddit.
Kirkland Signature Moscato D'Asti
While fans of robust red wines can opt for the affordable cab in a box, wine drinkers who prefer sweeter options should consider the Kirkland Signature Moscato D'Asti. It was one of the most frequently mentioned options in the Reddit thread where shoppers weighed in on their favorite affordable Costco wines.
Bottles are currently listed online for $9.09 apiece, but Costco shoppers have reported paying as low as $7 or $8 at their local warehouses.
"Last time we went we bought a whole box, but at $7.99 a bottle you really can't beat it," a Redditor said of the Kirkland moscato. "It's very light and fruity."
Kirkland Signature Sauvignon Blanc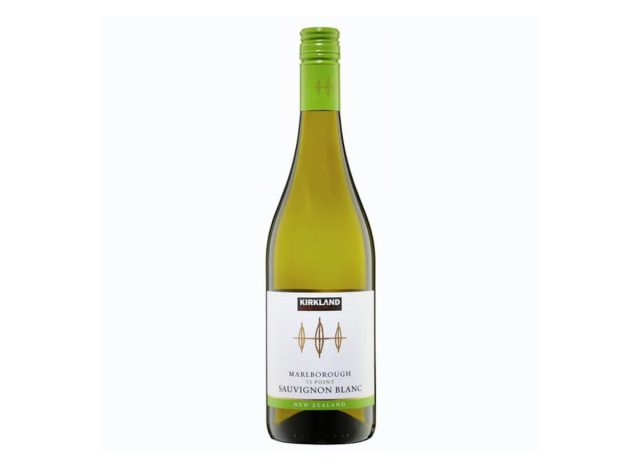 Sauvignon blanc is a classic addition to any wine rack—and Costco shoppers love the retailer's affordable version of the popular drink. The Kirkland Signature Sauvignon Blanc, which comes from New Zealand, features tropical fruit flavors, lemon-lime citrus notes, and "crisp acidity," per the description on the bottle. 
It is currently priced at $8.59 online, making it one of the most affordable options on this entire list. One particularly passionate fan of the Kirkland wine wrote on Reddit that it is "the only wine I always buy." 
"It's so good and [an] unbeatable deal."
Kirkland Signature Prosecco
While you'll have to splurge in order to indulge in some higher-end prosecco brands, Costco shoppers say the Kirkland Signature Prosecco is great for the price. The Costco house brand's version of this popular sparkling wine is made in Italy and boasts the prestigious DOCG designation only given to the highest quality Italian wines.
The Kirkland Signature Prosecco costs $9.09 online right now, but as with the other wines, customers have reported paying even less at their local warehouses.
"The Kirkland Prosecco is absolutely the bomb for brunches and mimosas!!! I had never tried it until a [couple of] years ago and it is amazingly good for $8/bottle," a customer raved on Reddit.
Kirkland Signature Malbec
The Kirkland Signature Malbec is another Costco wine that garners major praise from customers for both its quality and price. This dark, full-bodied wine comes from Argentina and only costs $8.09 online right now.6254a4d1642c605c54bf1cab17d50f1e
Some Costco customers say that it's a staple in the wine rotation in their households, but it's not just everyday shoppers that love it. Sommeliers also attest that it's one of the best wines at Costco overall because of its taste and low price point.
Kirkland Signature Brut Champagne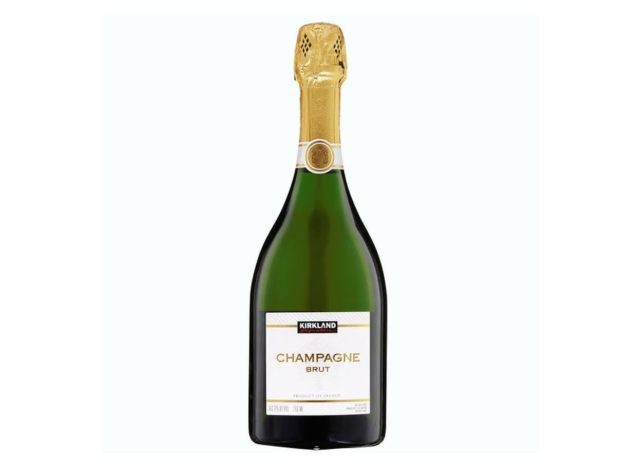 While the Kirkland Signature Brut Champagne is a little pricey in comparison to the other entries on this list, it is an affordable luxury compared to other French bubblies you might find at Costco or another grocery store.
The Kirkland Signature version of the sparkling wine is currently listed for $21.86 online. Meanwhile, big-name bubbly brands Veuve Clicquot and Moet & Chandon at Costco cost $63.39 and $51.79, respectively.
Sommeliers love it, and regular Costco shoppers also say it's a great affordable option for when you're eyeing something a little fancier.
"Kirkland brand champagne is legit and quite good. And only $20!" a customer wrote on Reddit.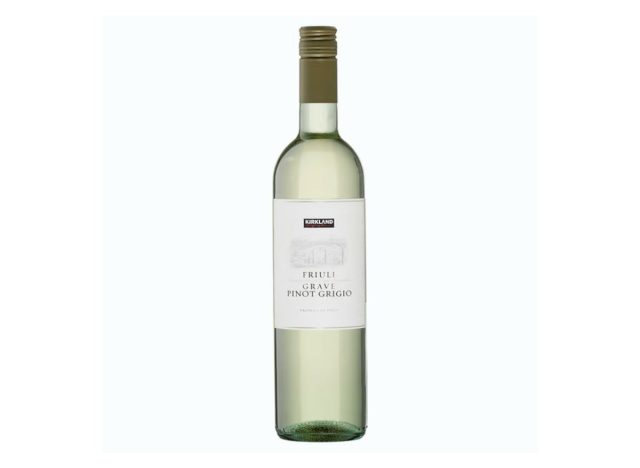 The Kirkland Signature Pinot Grigio may very well be one of Costco's most popular affordable wines, judging by how many customers have sung its praises on social media. It is also hands-down the cheapest out of all the wines included on this list at an online price of $6.09. So, Costco shoppers won't have to risk too many of their hard earned dollars in order to give it a try.
"It is a nice and simple wine, light and refreshing," wrote one Redditor who said they always have a bottle on hand.
Kirkland Signature Sangria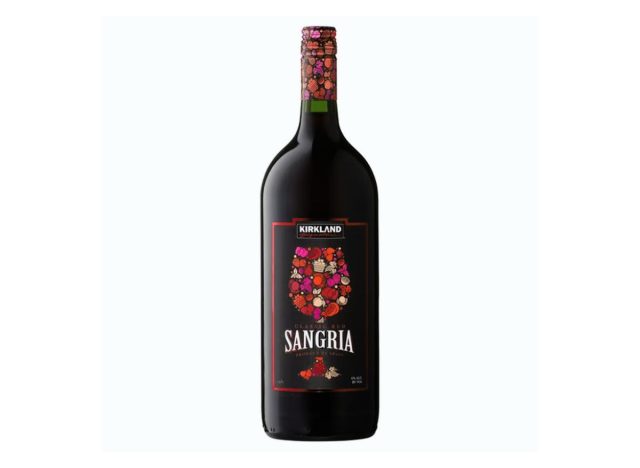 The Kirkland Signature Sangria is another fan-favorite, affordable option for Costco shoppers who prefer something on the sweeter side. Costco's version of the classic drink is a fruity blend of grapes, Mediterranean spices, and the natural essence of Valencia oranges from Spain.
Bottles of the flavorful drink currently sell for $8.89 online at Costco. So, shoppers only have to shell out less than $10 in order to sample a sangria that fans describe as "awesome."
Zoe Strozewski
Zoe Strozewski is a News Writer for Eat This, Not That! A Chicago native who now lives in New Jersey, she graduated from Kean University in 2020 with a bachelor's degree in journalism.
Read more about Zoe