10 Best Costco Wines, According to Sommeliers
Wine lovers are drawn to Costco for its low prices, big selection, and the club's popular house wines.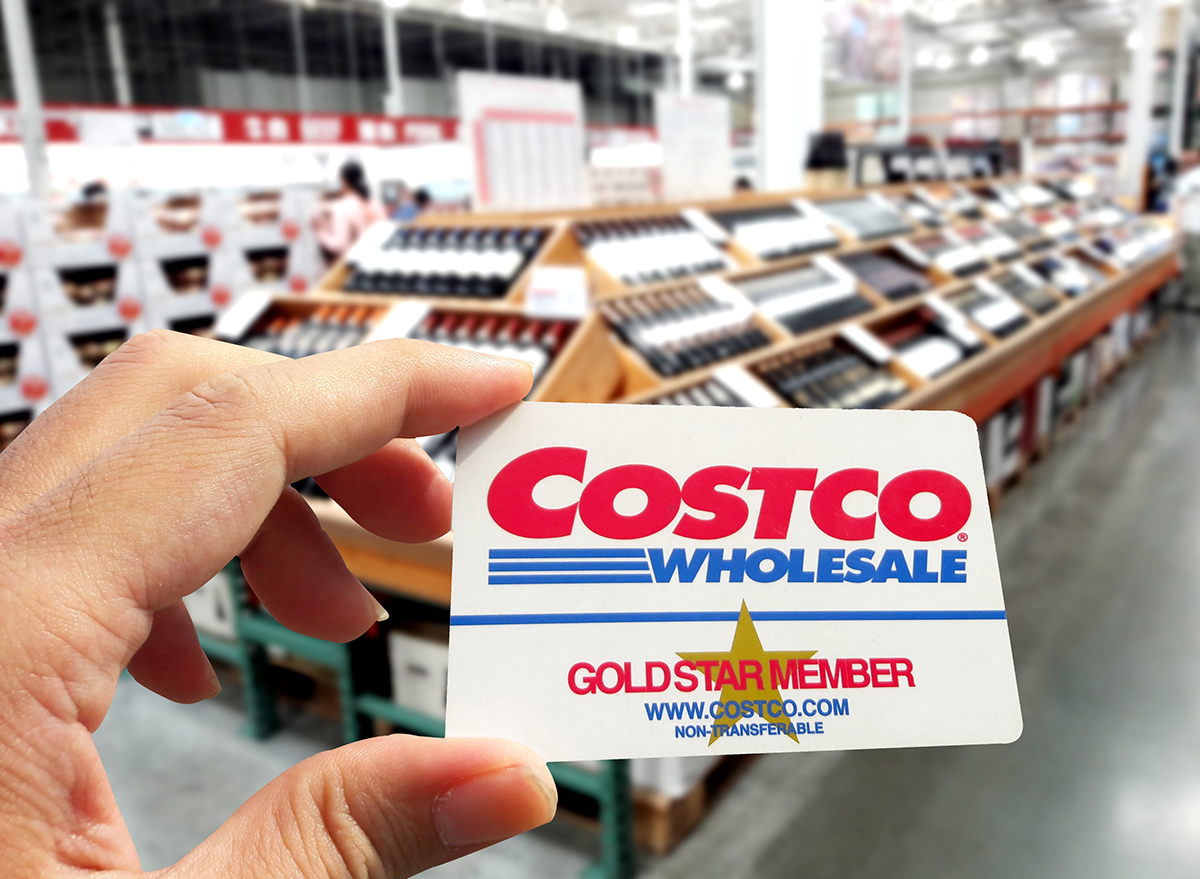 The product recommendations in this post are recommendations by the writer and/or expert(s) interviewed and do not contain affiliate links. Meaning: If you use these links to buy something, we will not earn a commission.
Everyone loves Costco for a good bargain. Here's some great news: the deals even extend to the club's wine selection. Depending on which state you're in, Costco offers a great collection of name-brand wines at warehouse prices. The retailer imports bottles from all over the world, including California, France, Italy, Australia, Spain, and Portugal, with many priced under $20.
Wine prices at Costco are typically 10% to 20% below other retailers, according to Andrew Cullen, founder of CostcoWineBlog.com. Cullen has tried more than 1,000 wines from Costco over the last ten years, and he's documented all of them on his blog. 
Cullen says another great perk when shopping for wine at Costco is picking up a bottle from the warehouse club's private label, Kirkland Signature. The wine is sourced from reputable, well-known producers. Costco just puts its beloved Kirkland label on it. "The Kirkland wine is good quality across all the different varietals at an unbeatable price," he says. 
A couple things to keep in mind before you go to Costco searching for a bottle: Wine inventory will vary by market and even by store, so act fast if you see a wine you want to try–it might not be there the next time, due to high turnover. If there's an unbelievable deal on a wine you love, don't be afraid to buy it in bulk! 
The rules for alcohol sales at Costco also vary by state, so check out VinePair's handy map to see if your Costco sells wine (the majority of states allow it). In some states, you don't even need a Costco membership to shop for wine at the warehouse club. These include Arizona, California, Delaware, Hawaii, Indiana, Kentucky, Massachusetts, Michigan, Minnesota, Ohio, Texas, and Vermont. No membership is required to shop for wine at Costco in Colorado, Connecticut, and Georgia, either, but only select retailers in those states sell it.
Now that you know the rules, you should also know about some of the best bottles to pick up at the big-box retailer. We asked Costco wine-blogger Cullen and three certified sommeliers for recommendations on the best bottles to pick up at the big-box retailer. Here are their 10 picks.
Kirkland Signature Series Premier Cru Chablis
Of all the Costco wines that Cullen has sipped and blogged about over the years, the Kirkland Signature Series Premier Cru Chablis is one of the bottles he raves about. This fine white wine is produced from top quality vineyard sites in Burgundy, France, but the price is way below what you'd normally pay for a similar bottle at a fancy wine shop: about $17! "That is just an insane deal for a Premier Cru Chablis…it's unheard of," Cullen says. "That's a good example of the kind of quality you can get in the Kirkland label from a top tier area at a good price."
Los Angeles-based sommelier and wine educator Brianne Cohen is also a fan. "This is perhaps my favorite Costco Chardonnay," Cohen says. "It's austere and has a bracing acid–everything you could want in a Chablis."
Kirkland Signature Malbec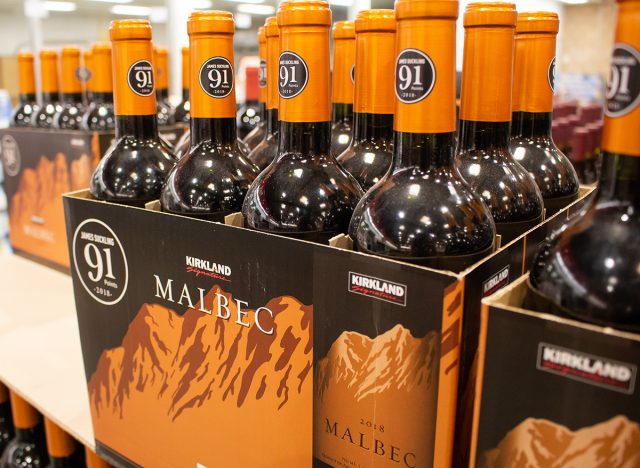 At only $7 a bottle, this Mendoza-sourced wine is an absolute steal. Balanced and easy-drinking, it's an excellent choice for your next outing. "I was surprised about the quality," says sommelier Vivian Chen, who posts wine videos on her YouTube channel, The Somm Next Door. "It's a great representation of Mendoza Malbecs." Though it's aged in French oak barrels, Chen says it's not an "oak bomb." She suggests you snag a bottle for your next outdoor adventure: "This is a great bottle for the outdoors, served warm or cold." So grab your picnic blanket and some cheese to go with it. 
My Favorite Neighbor Cabernet Sauvignon
Though not as cheap as other wines on this list, Cullen loves the My Favorite Neighbor Cabernet Sauvignon. "It's a really famous wine right now, gaining in popularity," he says. "It's really cool, but it's not cheap at $45." However, that's still five bucks cheaper than other wine retailers. "It's at least $50 everywhere else," Cullen says. The grapes for this cab sav are sourced from neighboring vineyards around California's Paso Robles, San Luis Obispo and Edna Valley, hence the name. Cullen says the producers made an awesome brand that just exudes good vibes and makes you want to enjoy a bottle with friends and family.
Kirkland Signature Brut Champagne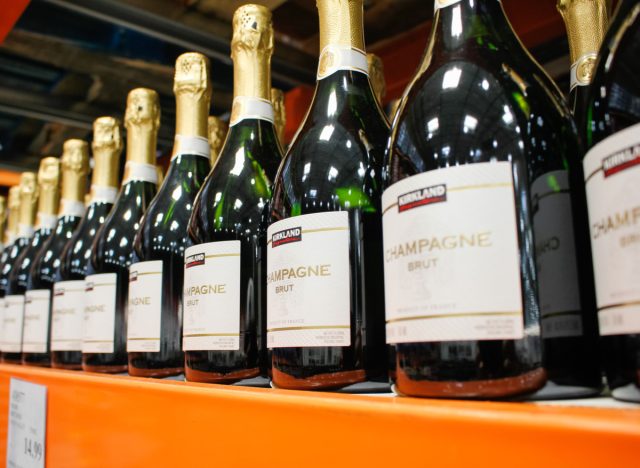 Ah, the fizzy delight of a Costco Champagne. And yes–this is a true Champagne, from the Champagne region of France. Manufactured by Manuel Janisson, a respected house in Verzenay, France, this sparkling beauty is legit. And it's… actually affordable? While most entry-level Champagnes start around $40, this one rings in at only half the price. "Costco is all about deals," says Chen. "If you need sparkling wine for a group on the cheap, this is an excellent choice." Since it's a Brut, it'll be dry rather than sweet, and you may notice crisp flavors of lemon, lime, and green apple. Cullen seconds this pick, "Real Champagne for $20? Hard to beat." Talk about affordable luxury. 6254a4d1642c605c54bf1cab17d50f1e
Saldo Zinfandel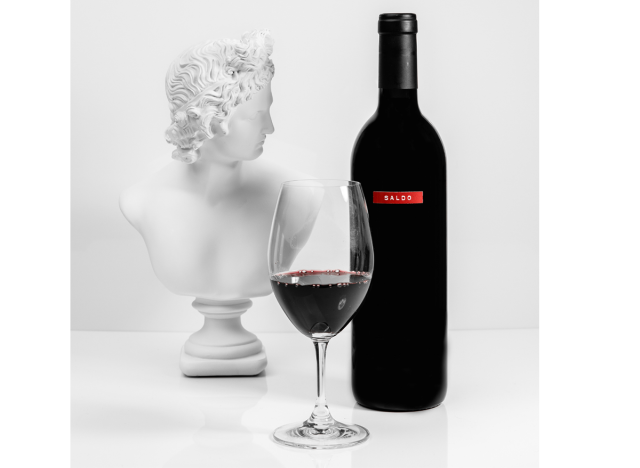 "This is a fascinating red wine that highlights the bold and diverse characteristics of Zinfandel grapes grown in different regions of California," says Mark Fand, a certified sommelier and founder of WineOMark.com wine blog. Featuring ripe dark fruits like plum, black cherry, and blackberry, it also has hints of spice, pepper, and vanilla. "The lingering, peppery finish makes this a versatile and enjoyable choice, perfect for pairing with barbecued meats, hearty pasta dishes, or a night at home." At $34, this is a nice bottle for a dinner party, so head to the meat aisle and grab a top-quality cut to go with it. 
Guigal Côtes-du-Rhône Red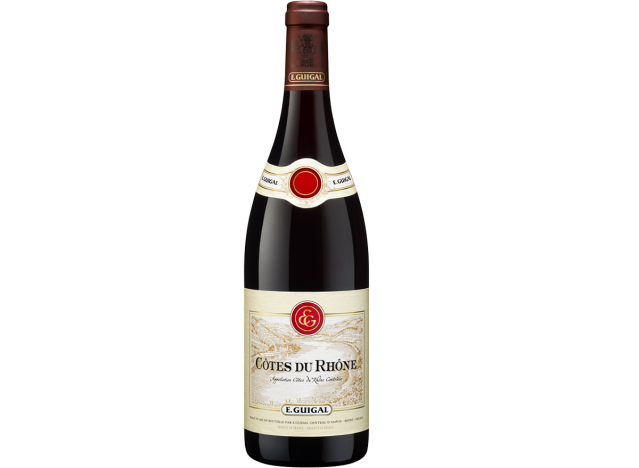 Ripe and rustic, this is a solid red wine made from a classic blend of syrah, grenache, and mourvedre grapes that France's Côtes-du-Rhône region is known for. At less than $20, this is a versatile option that easily transitions between a casual meal, like pizza, or a more complex, finer cuisine, like gourmet burgers or grilled steaks. "This is the perfect dinner wine to have on hand," says Chen. "It's good with any type of meat, and can get slightly cheaper at Costco than other wine shops." Score! 
Stag's Leap Wine Cellars Aveta Sauvignon Blanc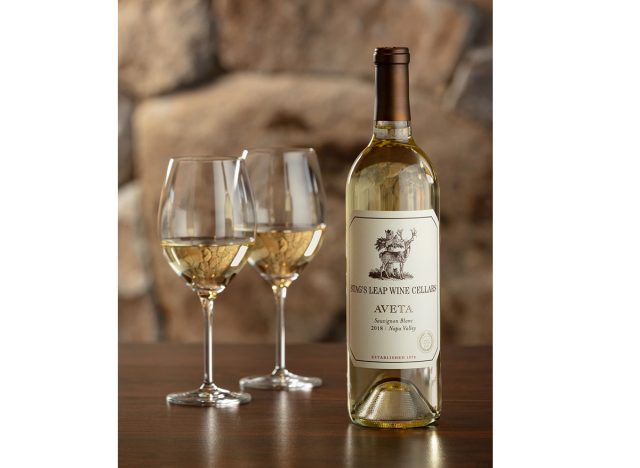 Bright, balanced, and easy-drinking, this is a fresh white wine from a top Napa Valley producer that accompanies lighter fares really well. At under $24, the straw-hued sauvignon blanc is a great bang for the buck. "Costco's price can't be beat at 20% below retail," says Cullen. He has also tried Stag's Leap's Karia Chardonnay and the label's standard sauvignon blanc, to great results. "Stag's Leap frequently distributes wines in Costco," he says. "If you see a bottle from them, they should always get a good look." To complement this one, swing by the seafood and poultry counter, or hit up the pasta aisle. 
Kirkland Signature Oakville Cabernet Sauvignon
Costco is back with another heavy-hitter private label option. "This is one of our favorite wines in the Kirkland portfolio," says Cullen. "It's a very good wine." Featured on the "Top Picks" section of Cullen's blog, Kirkland's Oakville cab sav has consistently been a great choice over the years. While the vintages have changed year-to-year, the quality has not. "Historically, this wine has delivered time and time again," he says. The fruit is sourced from select vineyards in the heart of Napa Valley, featuring sun-warmed blackbetter, cassis, and plum preserves. If you see it at Costco, Cullen says it's a no-brainer. Cohen picked this as a top bottle, too. "It's an insane and complex finish of coffee beans, cigar box, and sweet tobacco," she says. "I believe this wine has all of the elements to age and evolve beautifully." If you pick up a bottle, try it with a goat cheese salad or slow-roasted beef. 
Kirkland Signature Pinot Grigio
At just $4.99 a bottle, this Kirkland Pinot Grigio is the biggest steal on the list. Cohen calls it a "porch pounder," a term used to describe a lower-alcohol, refreshing wine with pronounced acidity that is perfect for day-drinking. "If you want to up your pinot grigio game, look for 'Friuli' on the label," Cohen says, referring to a smaller sub-area within the classic pinot grigio-growing region of northeast Italy. "They're known for making better, more interesting pinot grigio." Ringing in around the price of a fancy coffee, this is a low-risk bottle to add to your cart. 
Dom Pérignon Brut Champagne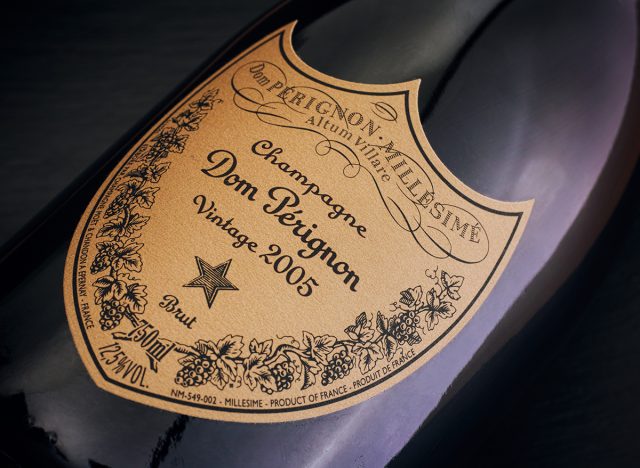 If you think Costco only has cheap wines, think again. On the shelves you'll find arguably the most famous name in all of Champagne–Dom Pérignon Brut Champagne. This iconic, prestigious, and pricey bottle is best saved for your most special nights and most memorable toasts. Featuring tropical fruits, green apple and pear, Fand says he always picks up his Dom at Costco because it has the best price, at around $150. (At other retailers, a bottle typically starts at $185, with older vintages ticking up in price accordingly.) While this isn't an everyday type of purchase for most people, sometimes you want to enjoy the finer things in life. So pop a bottle for the ultimate celebration.