8 Best Ready-To-Eat Meals at Costco
Don't feel like cooking tonight? The warehouse club offers all kinds of prepared foods. Just heat and serve.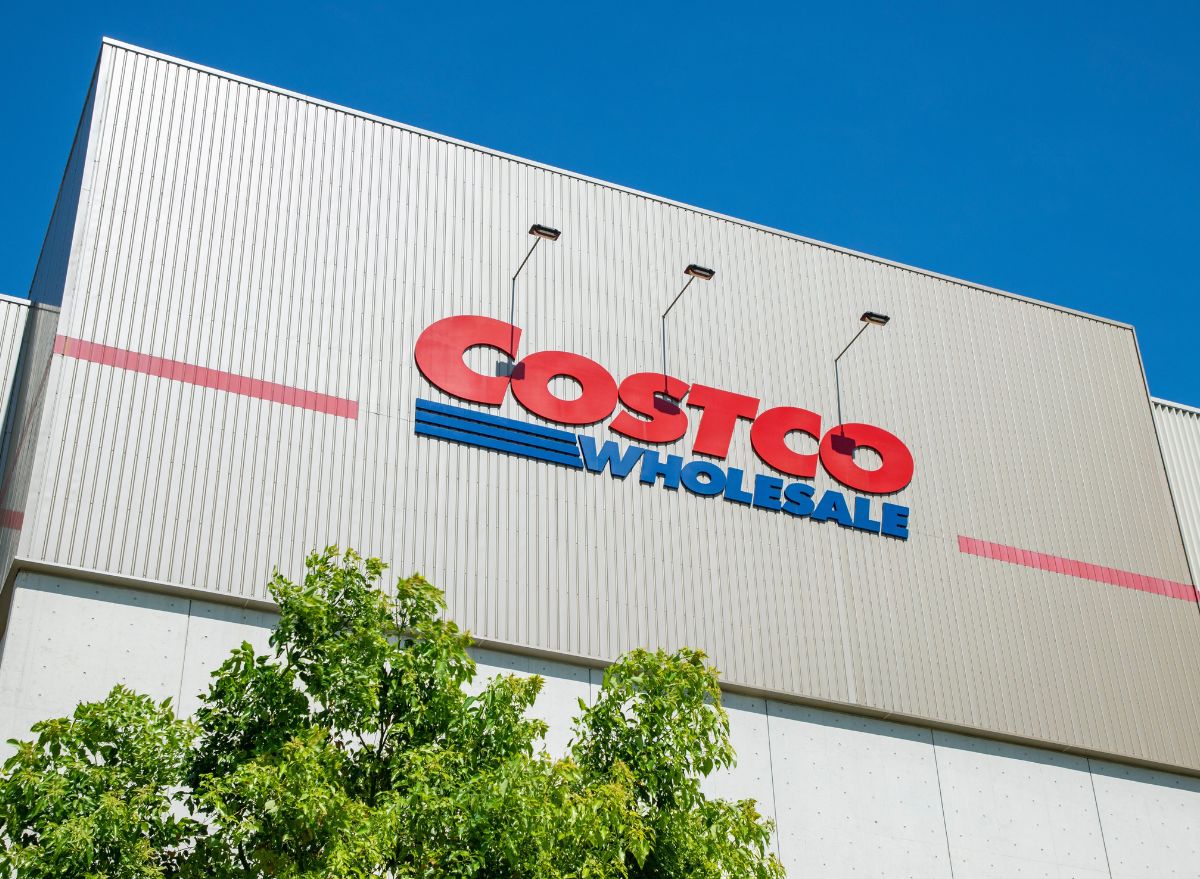 The product recommendations in this post are recommendations by the writer and/or expert(s) interviewed and do not contain affiliate links. Meaning: If you use these links to buy something, we will not earn a commission.
Even the most proficient home cooks will admit that preparing a meal from scratch daily can be daunting. While having leftovers is a solid option for having to avoid cooking every evening, eating the same food over and over gets old pretty fast. When life inevitably gets in the way, it is nice to know that you have a prepared meal in the refrigerator that only needs to be heated up. Like many grocery stores, Costco offers an assortment of ready-to-eat meals that have already been prepped and cooked, taking the lion's share of work out of the equation.
If you're familiar with Costco, then you probably already know about the warehouse club's famously inflation-proof rotisserie chicken, which can be enjoyed as is or incorporated into numerous recipes. But you can find all kinds of other prepared meals in the Costco deli, too.
Some meals are more runaway hits than others, and it can be hard to determine which ones are worth buying if you are new to the Costco game. The next time you are at your local Costco, and you are considering checking out its prepared foods section, keep the following meals in mind to make your weekly dinner planning a breeze.
Grilled Chicken Street Taco Kit
Costco makes it easy to shop for Taco Tuesday. The Grilled Chicken Street Taco Kit, priced at $5.49 per pound, includes everything you need: meat, cheese, tortillas, and the club's popular cilantro lime crema sauce. It is one of the more popular prepared items at the warehouse chain, so if you happen to see one on your next visit, be sure to grab it before someone else does.
Gyro Kit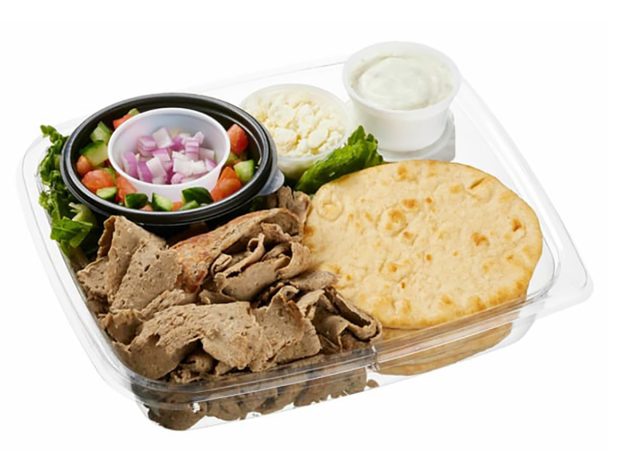 One of the newer ready-to-eat options this year is Costco's DIY Gyro Kit, which comes complete with pita bread, shaved meat, and tzatziki sauce. It's an especially good deal if you are looking for a week of lunch or dinner ideas for yourself. One fan on Reddit shared: "$20 gets you four meals, so $5 a meal. Worth trying out and much cheaper than buying from a restaurant." Another Redditor shared how "it's one of my favourites. We get it all the time. The meat cooks up really nice in a pan and quick too."
Stuffed Peppers with Ground Beef and Rice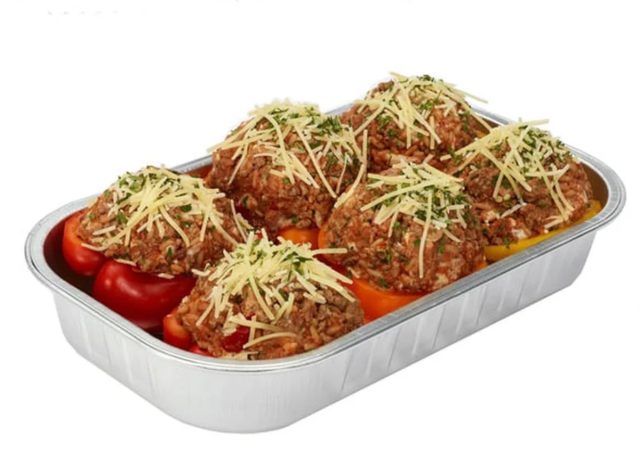 Priced at $4.99 per pound, Costco's Stuffed Peppers with Ground Beef and Rice is one of the most popular prepared meals in the deli section. One shopper wrote on Reddit, "10/10, always will purchase again…One of the easiest and best meals (if you like the taste of beef and pepper juice) to make. They seem expensive, but you get more than one meal out of the pan."6254a4d1642c605c54bf1cab17d50f1e
Mac and Cheese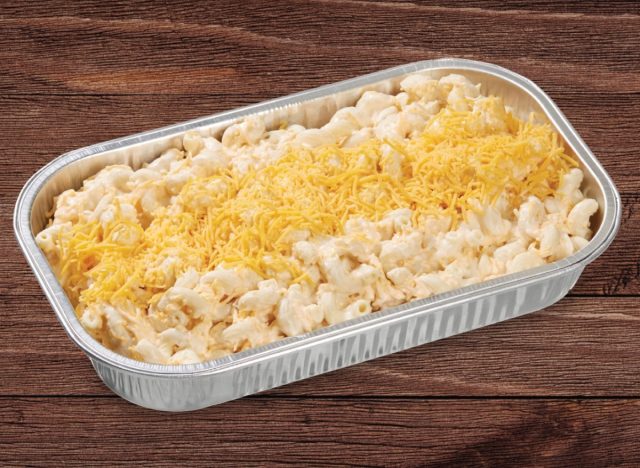 Whether it is a standalone meal or a side dish, macaroni and cheese is the ultimate crowd-pleaser. That is not lost on Costco, so a tray of ready-to-eat mac and cheese is almost always in the prepared foods section. Blogger CostContessa points out that it is easy to prepare and has that "safe cheese" flavor, in case you are feeding picky eaters in your household. However, if you are looking for a more pronounced cheese flavor, you may want to incorporate other ingredients into the mac and cheese, as one Redditor points out. Thankfully, just about anything goes great with mac and cheese, so you will likely still find this to be a must-have on every Costco visit.
Shepherd's Pie
Looking for a ready-to-eat meal that can feed an entire family and then some? Look no further than Costco's Shepherd's Pie in the prepared foods section. The oversized pie ensures that there is plenty to go around, and you will even have some left for meals the following day. One Redditor mentioned that their older kids were big fans of the meal, adding, "Hubby and I thought it was very good and a bargain for the quality and quantity you get." Another Costco shopper shared a similar sentiment on Reddit regarding the popularity of the Shepherd's Pie with their kids: "We liked it. The mashed potatoes were good. Generous meat and veggies too. Family of 4 with two teenage boys. I'd buy it again."
Kirkland Signature Beef Bulgogi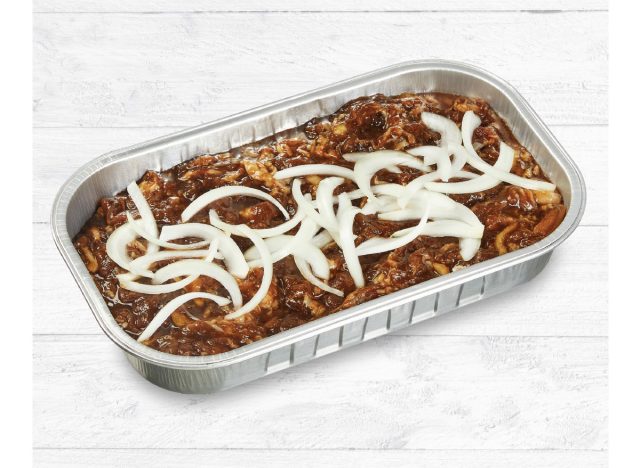 There are a lot of quality meat department options at Costco, especially when it comes to its Kirkland brand of products. So when the prepared foods section sells a Kirkland Signature Beef Bulgogi, you can rest assured that it going to come with premium meat and tons of flavor. One Costco shopper wonders why there is not more hype for this item, sharing on Reddit, "The most exquisite, wonderful, and scrumptious food from Costco is the beef bulgogi! Why is no one screaming its praises? Get yourself some beef bulgogi, cook it in a skillet, and eat it in a lettuce wrap. Then come back here, and thank me. You're welcome."
Ravioli Lasagna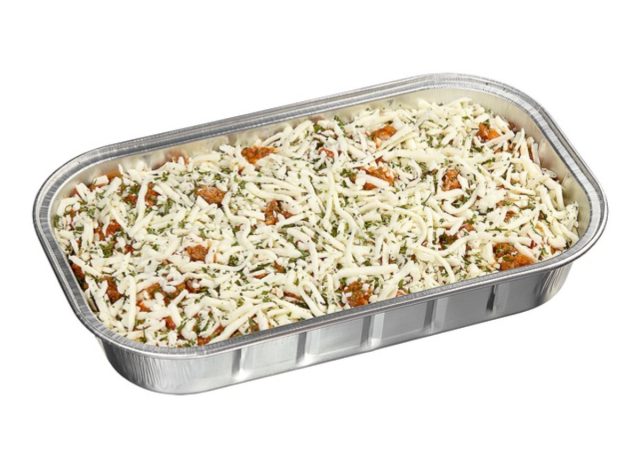 Some of the best items at any grocery store are the prepared meals that come with so much food it can be enjoyed multiple times over. For Costco shoppers, that includes the Ravioli Lasagna from the prepared foods section. It is made with pork beef bolognese sauce and four cheese ravioli and is a great stand-alone meal idea for the entire family. As members discussed on Reddit, this prepared meal also freezes well, so you can buy it now and enjoy it later or eat it in smaller portions if you are only feeding a couple of people. It's a solid value, especially if you happen to spot it on sale.
Chicken Pot Pie
When the temperatures begin to drop, and summer comes to an end, grocery shoppers begin to watch their favorite supermarkets closely for the release of fall items. At Costco, several fall baked goods arrive in warehouses that members love, including the Chicken Pot Pie. You may experience some sticker shock at $30, but its large size makes it a good value. As one shopper points out on Reddit, "I love it. It lasts about 5 days for just me and my husband, which I think is good for $30."
Carly Neil
Carly Neil is a freelance writer specializing in all things food, travel, Disney, and theme parks.
Read more about Carly