7 Grocery Stores With the Best Prepared Foods For a Quick & Easy Meal
It's hard to complain about the convenience of having a full meal ready to go from these supermarkets.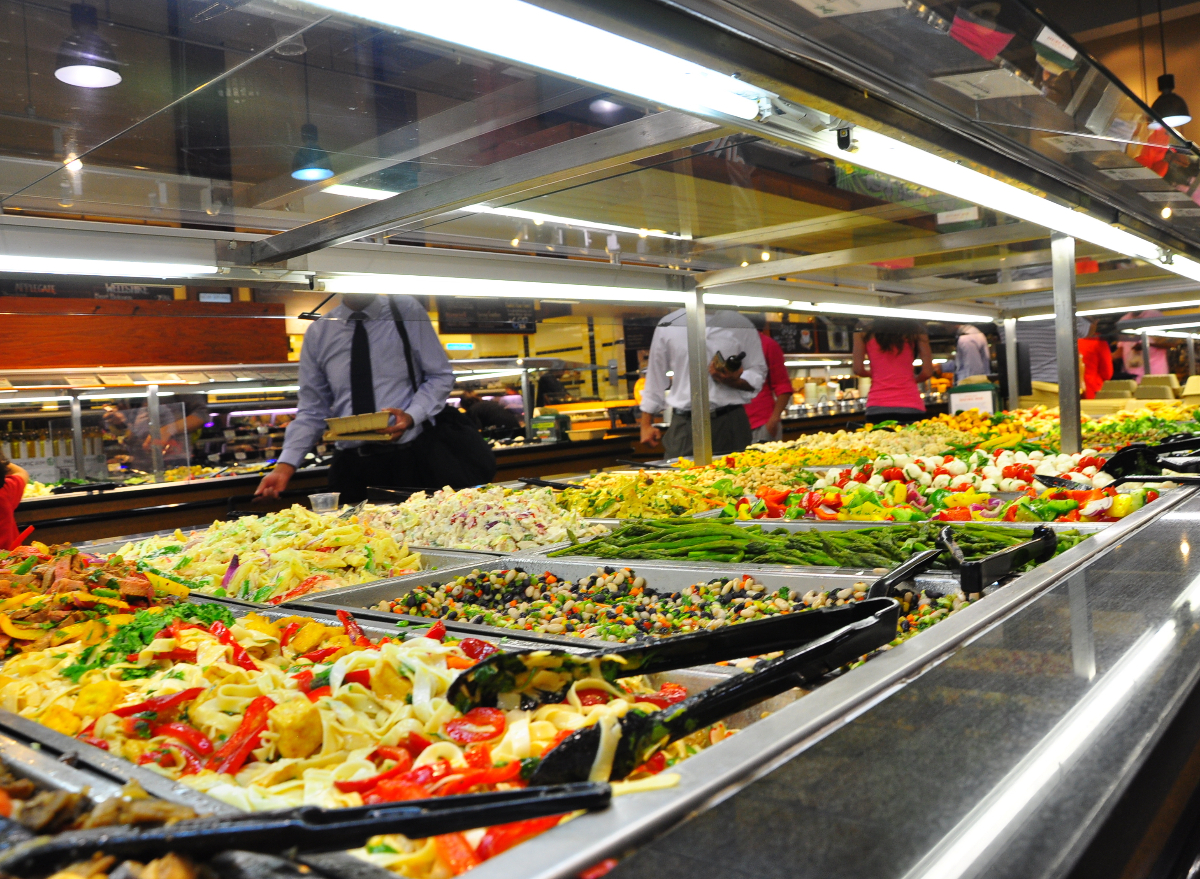 Planning meals can be a tedious task, especially when you do not want to pay for a restaurant but you also do not want to do any cooking. The solution most grocery store chains provide is some form of prepared foods that can be ready and on your dining room table in a matter of minutes.
Rather than go through the process of cooking an entire chicken, why not pick one up that is hot and fresh for just a few dollars more? Why assemble an entire salad when you can run through your grocery store's salad bar?
Convenience is oftentimes what we seek the most in our groceries, and some chains come through more than others. Whether it is a stellar salad bar or top-quality hot foods, there are some grocery chains that are known far and wide specifically for the prepared items you can pick up and enjoy more or less instantaneously.
The prepared foods available at many grocery stores are not necessarily the healthiest of choices, but it is hard to compete with the convenience of having a full meal ready to go—not to mention the fact that many shoppers seem to be big fans. Here are some of the grocery chains with the best prepared foods around.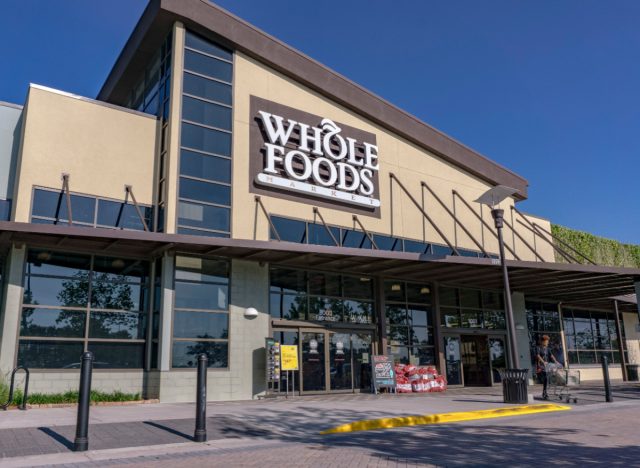 Whole Foods offers an array of organic groceries and products that do not contain any hydrogenated fats or artificial flavors. In addition to your regular grocery run, you can also pick up a quick bite to eat at Whole Foods' hot bar. The hot bar offers more than just your typical salad fixings. You'll find hot and healthy vegetables, grains, and proteins off all kinds. From seasonal entrées to side dishes, there are commonly several vegan-, keto- and paleo-friendly options, too. In addition, shoppers can pick up sushi, gourmet sandwiches, and fresh-made pizzas from the nearby to-go counter.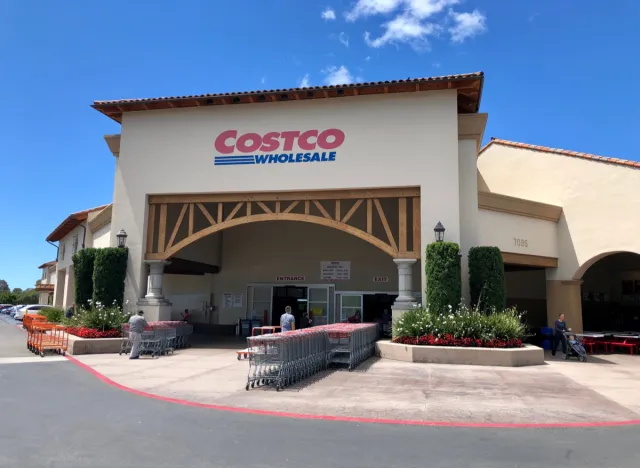 Costco is the reigning champion of buying groceries in bulk, especially when it comes to items you can stock up on for your pantry. But its members also love Costco's selection of prepared foods that can be heated up and ready to be served in a matter of minutes. Its $4.99 rotisserie chicken continues to be a top-selling item, and shoppers can also expect to find a rotating selection of freshly prepared meals and baked goods to bring home and enjoy, like pastas, salads, mashed potatoes, chili, and soup. One relatively new addition is the DIY gyro kit, complete with enough sliced lamb, pita bread, crumbled feta, tzatziki sauce, and other toppings, to feed six people, priced at $6.29 per pound.
Quirky Northeast regional grocery chain Stew Leonard's is known for a lot of things to its loyal customers, from its house-made mozzarella to its singing animatronics. A rather large section of the store is also dedicated to prepared foods, which many shoppers rave about. "They have the most amazingly delicious prepared food that you'll ever eat," writes one Redditor. "Anything from Chinese food to pasta." Another Redditor specifically pointed out that Stew Leonard's fried chicken was "among the best I've had north of the Mason-Dixon line."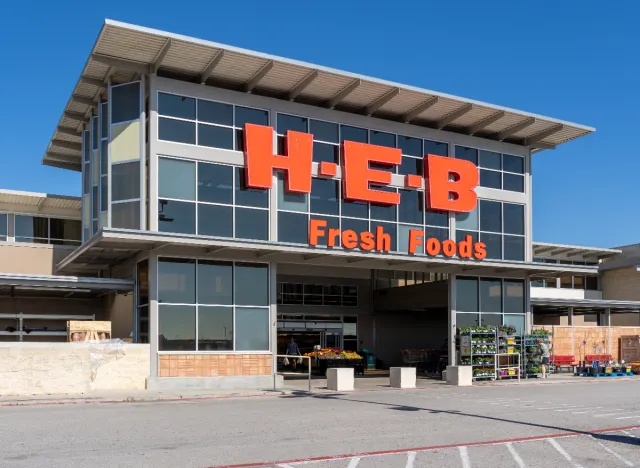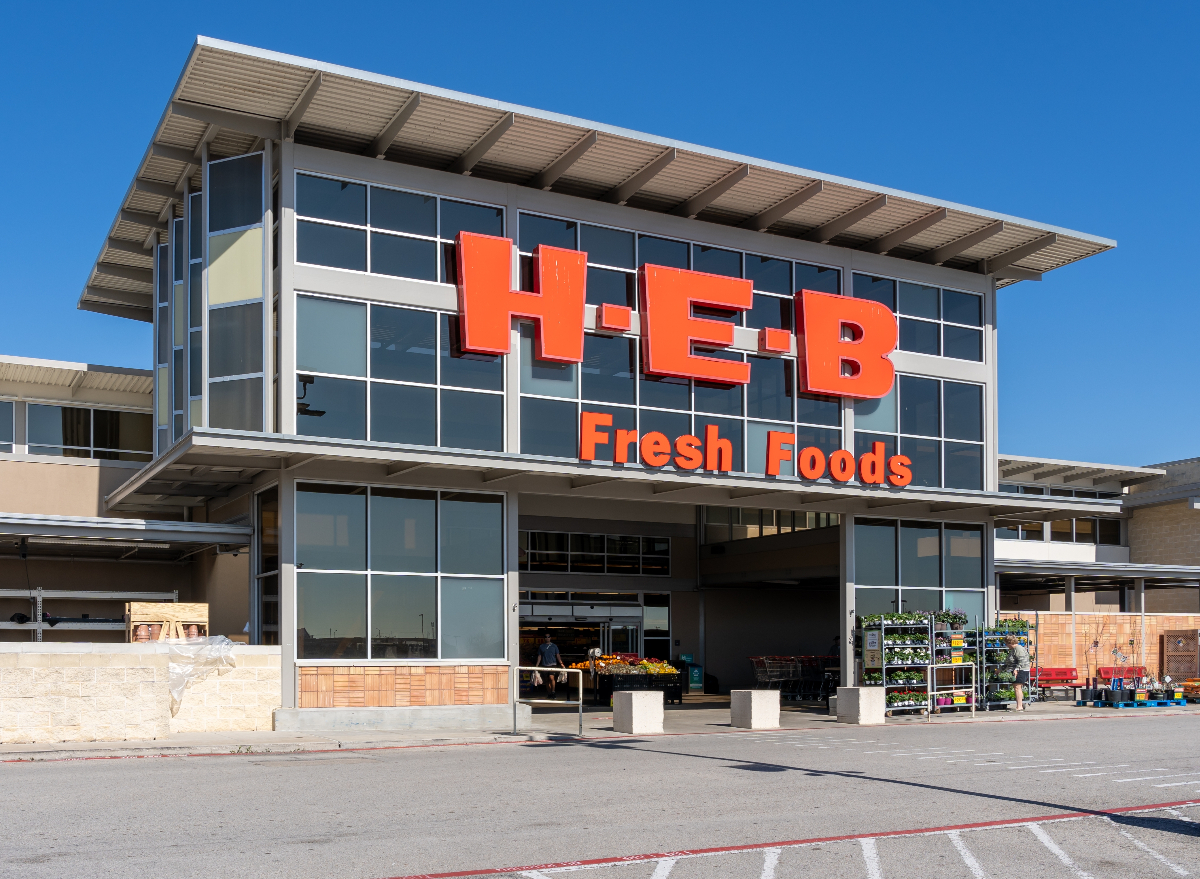 The San Antonio-based grocery chain H-E-B is widely beloved across its home state of Texas. In addition to groceries, shoppers can often find great deals on hot foods and other prepared items. Specifically, Redditors have pointed out that the rotisserie chickens at H-E-B are on par with Costco's in terms of price. As one comment notes, "The value for me is in not having to heat up my small kitchen or turn on the AC in order to make dinner." Another Redditor vouched for the Cobb salad: "I always keep 2 or so around in my fridge and I can get 2 servings out of the large ones."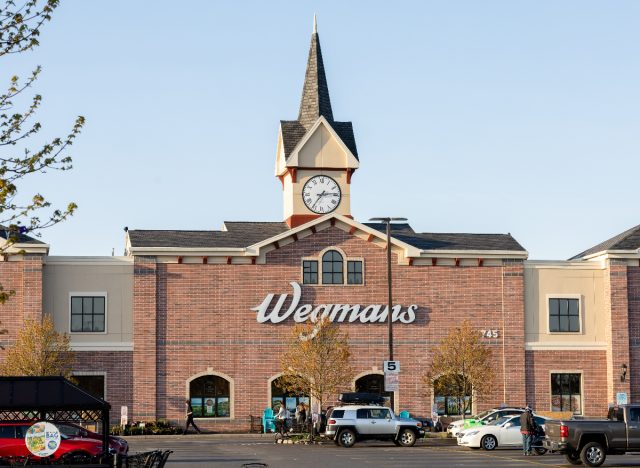 The Northeast and Mid-Atlantic regions of the United States are well acquainted with Wegmans, the grocery chain known for its large layout and even larger selection of food. Regular customers can also rely on Wegmans to supply just about every type of cuisine you could imagine at its Market Cafe, where everything from salads to sushi to Italian food is available to take home. Be warned, however, that as tasty as the food at Wegmans may be, you are not necessarily scoring any major savings. One Redditor points out that the price per pound price at Wegmans is on-par with, if not more than, Whole Foods.
The Southern grocery chain Publix is especially famous for its freshly-made sandwiches—commonly known as "Pub Subs"—but customers can purchase far more prepared foods, too. Among the throng of Redditors sharing their favorite sub order, one writer recommended the soups and "cransational" chicken salad: "I love the variety of soups they have and I could eat bowls of that salad and never get tired of it." Publix stays true to its southern roots, as well, offering up regional specialties like ribs, fried chicken, and pulled pork.6254a4d1642c605c54bf1cab17d50f1e
Though the food is not made fresh on-site, Trader Joe's shoppers are quite loyal to the retailer prepared items in the refrigerated section. A fully cooked meal is only minutes away, and customers can pick up foods like burritos, chicken tikka masala, and chicken asada. There are entire Reddit threads devoted to fans sharing their favorite Trader Joe's picks from the prepared foods section. "The Harvest Grains chili is one of the very few soups I'll purchase," wrote one self-described "twit about soup." Another writer raved about the gyro meat: "If I had to eat one food forever solely based on how it tastes – yup. That's it."
Carly Neil
Carly Neil is a freelance writer specializing in all things food, travel, Disney, and theme parks.
Read more about Carly