17 Costco Facts You Never Knew
Fascinate your friends with these facts about the popular warehouse club.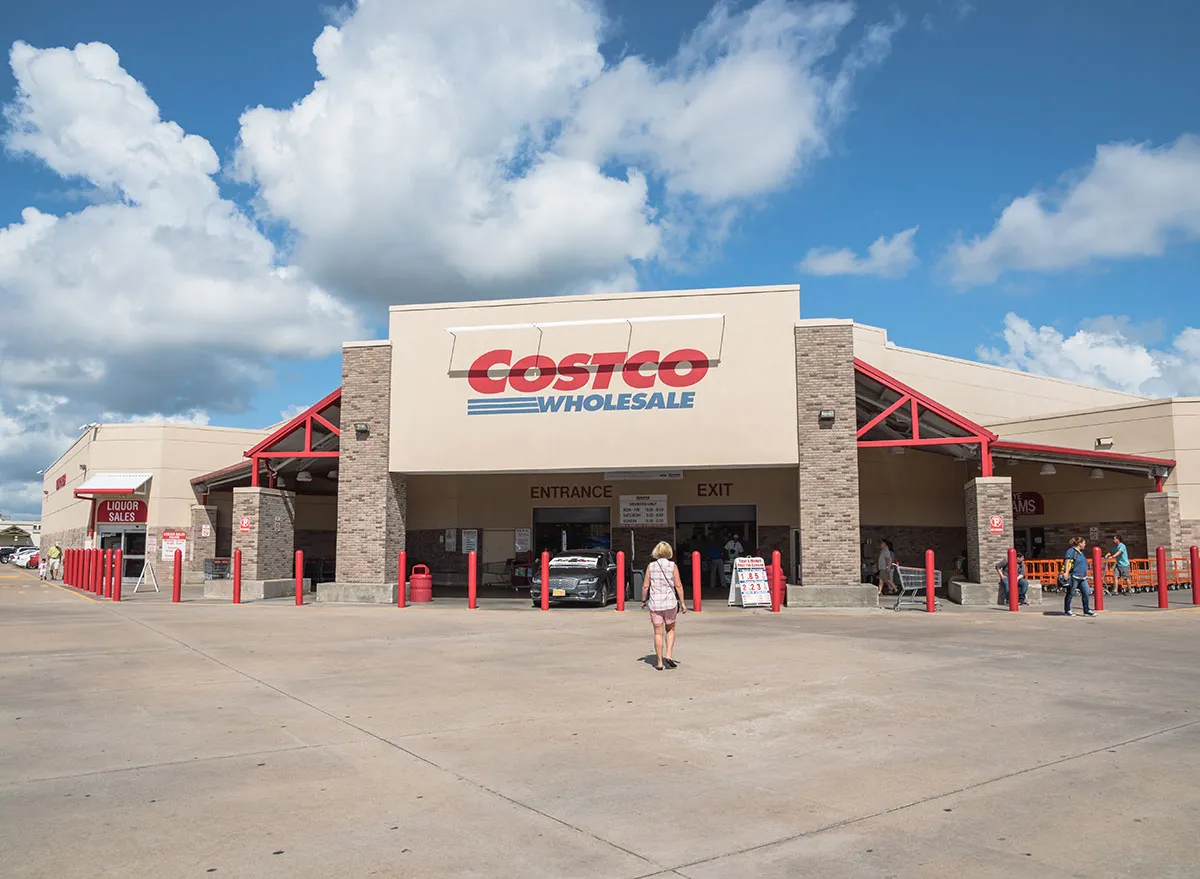 Ah, Costco! For my husband and me, making a trip to the store is an event that we look forward to. We always have a list—albeit a small one—with some essentials that we want to stock up on. But most of the fun comes from doing a "loop" around the store, hitting every single aisle and finding "treasures" we never knew we wanted. And on the way out, we must splurge on a hot dog and soda or a slice of hot pizza. We can feed our family of three for under $5—now that's a steal.
Of course, Costco knows exactly what it's doing. From planting those aforementioned "treasures" to knowing we won't resist hitting up the food court, there's a method behind Costco's madness. Here are some Costco facts you might not have known.
And for more, don't miss these 15 Classic American Desserts That Deserve a Comeback.
Costco is one of the country's largest pizzerias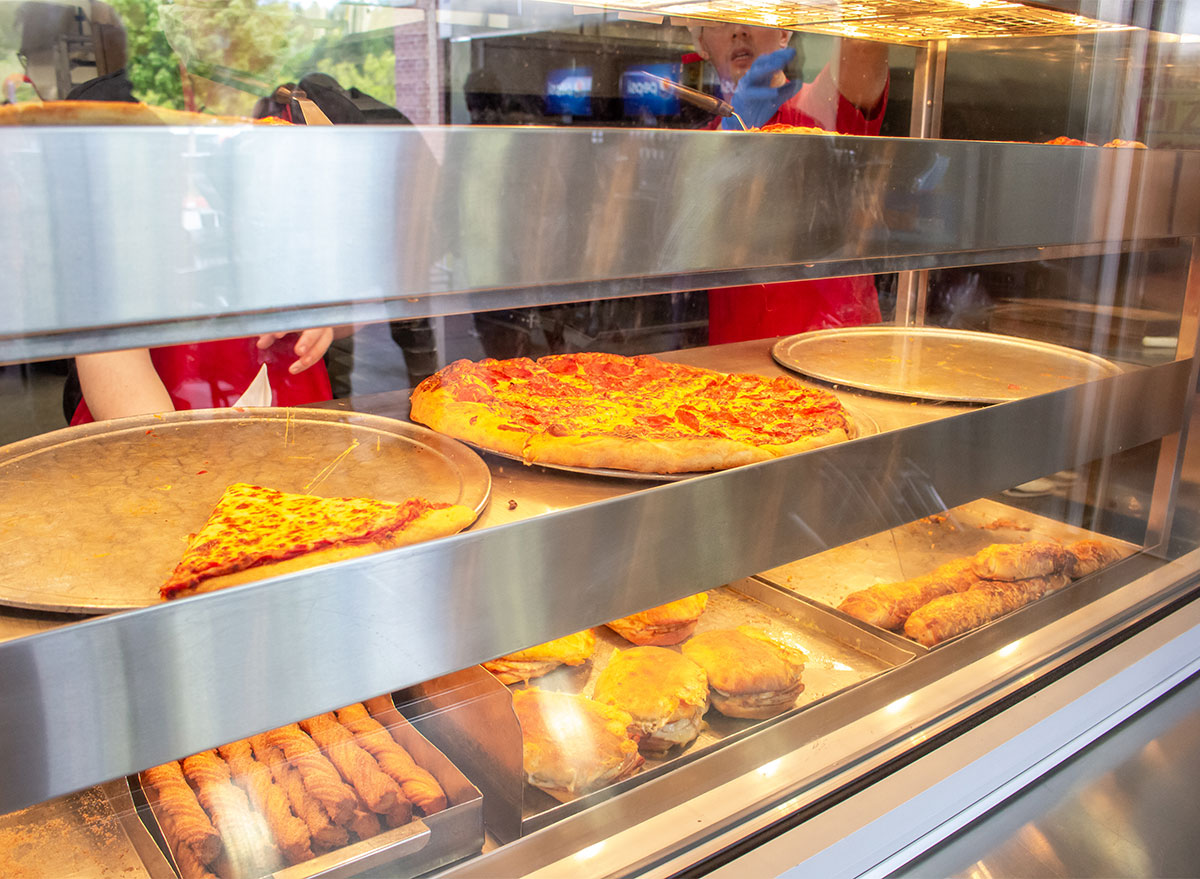 When it's pizza night in your house, your first thought probably isn't to call up the Costco Pizza Hotline. (Yes, calling in a pizza order to Costco is a thing.) But maybe you should start! Those larger-than-life, delish slices are sold at more than 400 Costcos in the United States; that means that it is one of the biggest pizza sellers in the country. And if you wonder how the chain keeps up with such a crazy demand, Costco has robots to spin the sauce right onto the dough. Mama mia!
You can prep for the worst-case scenario
If you find yourself worried about the apocalypse or any other extinction-level catastrophe, Costco is here to ease your anxiety. For a cool $4,000, you can buy an "Emergency Cube" that is complete with 30,000 servings of food that will last you 25 years.
The pie in "American Pie" was from Costco
Remember when Jason Biggs had his way with a pie in the kitchen? Well, according to IMDb, the pie came from Costco with love.
Here's one for your fancy friends who turn their noses up at your membership. Costco is the world's largest importer of high-end French wines and pulls in one billion dollars in wine sales per year, out-selling almost all other wine retailers in the world.
Shopping at Costco is similar to circling a race track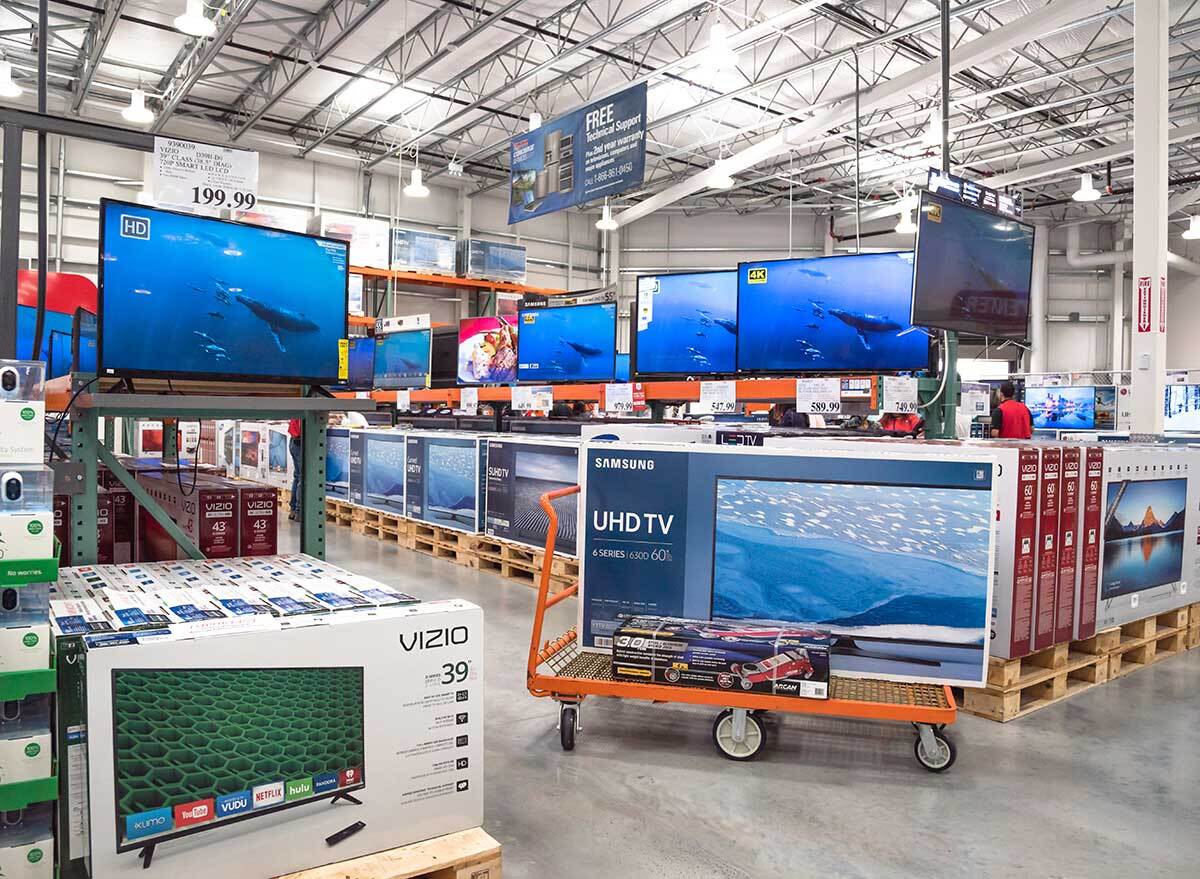 If you shop at Costco just for the food, then you know that it seems like it takes forever to get to your oversized tubs of pretzels and 20-packs of yogurt. Well, there's a reason for that: Costco wants you to go through their main drag (known as the Race Track) first and hit every category of other items sold (from electronics to clothing) before you get to the fresh and frozen food. Sneaky! And beware of these other 40 Sneaky Tricks at Grocery Stores.
Costco has "triggers" and "treasures"
A typical supermarket sells around 40,000 items, whereas Costco only sells about 4,000. It's helpful because you don't have to choose between an entire shelf of various brands and types of a simple product, such as mustard. Costco has one selection, eliminating the stress of looking through a variety. But there is a method to the madness of single-selection shopping.
Costco calls those items "triggers," and they're things like household staples (such as paper towels, detergents, and cereals). As for everything else (like that luxury handbag on sale for 80% off the retail price), they're called "treasures" because they change frequently. If you don't jump on it when you see it, it's likely to be gone as soon as the next day.
Costco customers go crazy for cashews
Costco sells a whopping $300,000 worth of cashews each week. Yes, each week! The chain sells so many of these nutritious nuts that it changed the containers from round to square so that there would be more space on the shelves to keep up with demand. Bonus: Costco was able to significantly reduce its carbon footprint when the store switched to the more-easily-shippable square container for the cashews.6254a4d1642c605c54bf1cab17d50f1e
Costco sells a LOT of hot dogs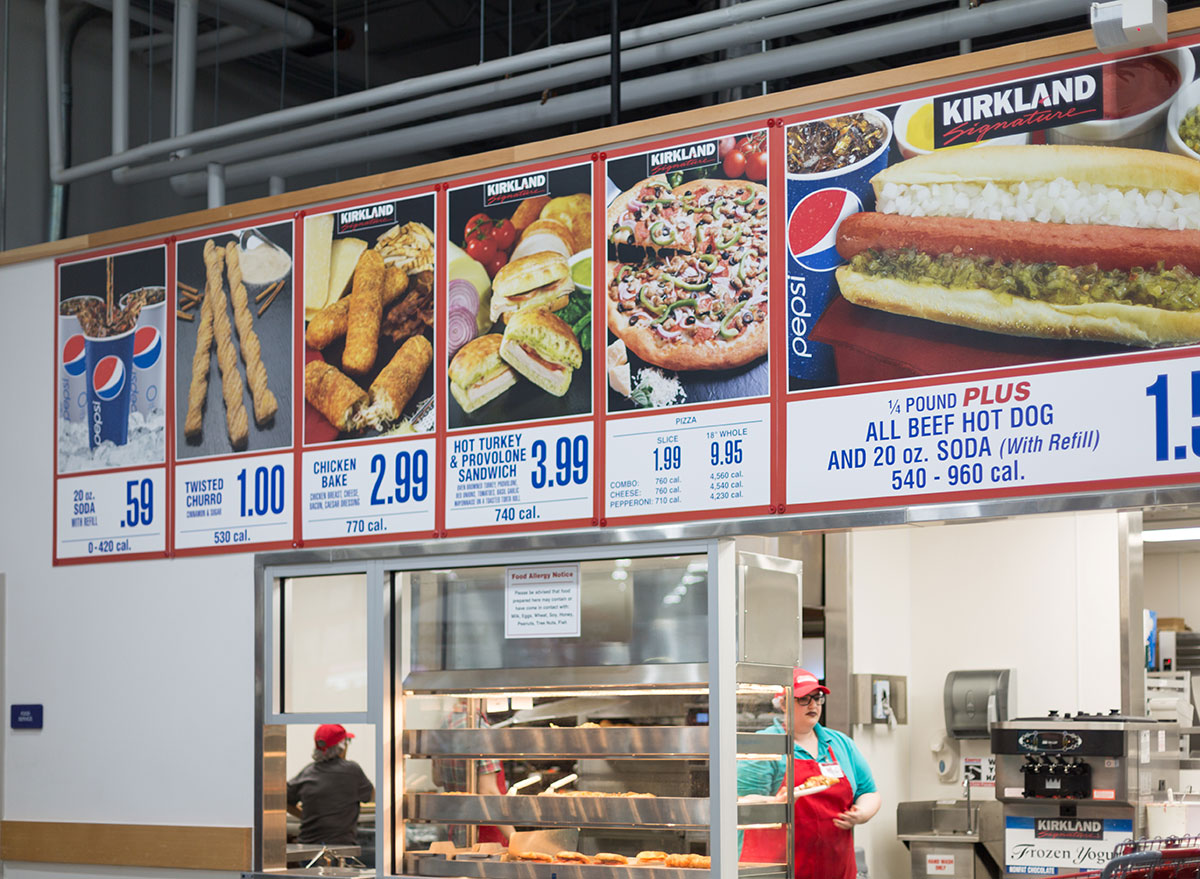 The hot-dog-plus-soda combo at Costco is quite the deal at just $1.50. What's far more significant is that the price has remained the same for more than 30 years—and it's one of the only things in the world that has no plans to give into price inflation! Meanwhile, Costco sells more than 100 million hot dogs every year, which is more than four times what Major League Baseball sold at its ballparks in 2011.
There's some cool parking in PA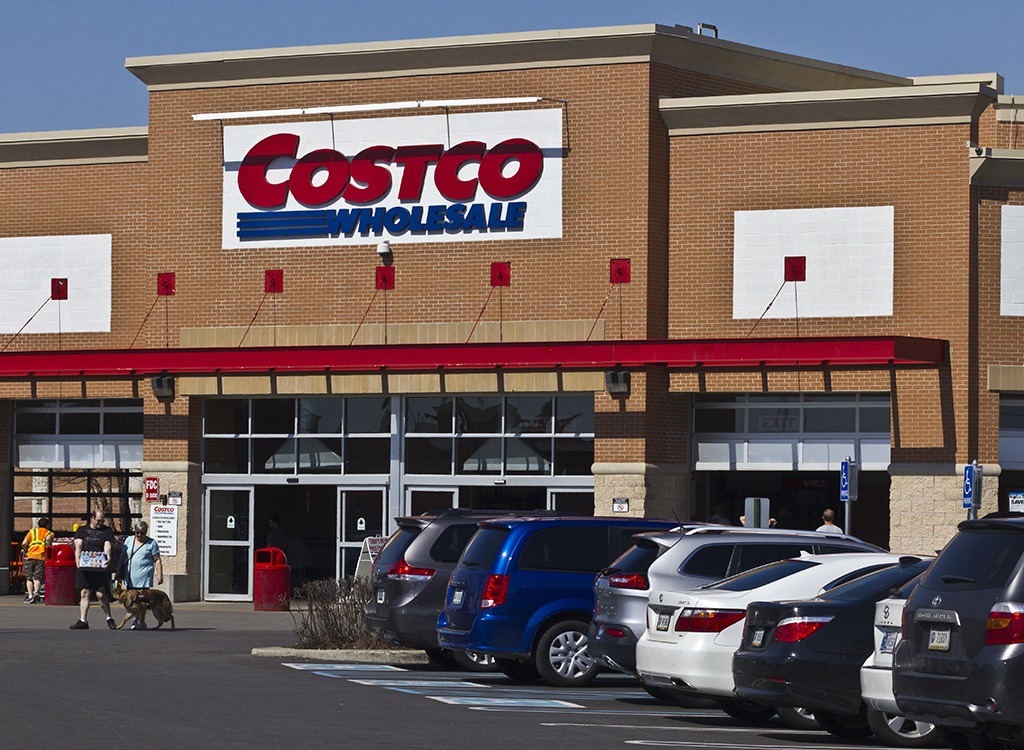 If you find yourself at the Costco in Lancaster, Pennsylvania, don't be alarmed when you see some very special parking spots; the store has designated horse and buggy parking for the Amish.
No membership? No problem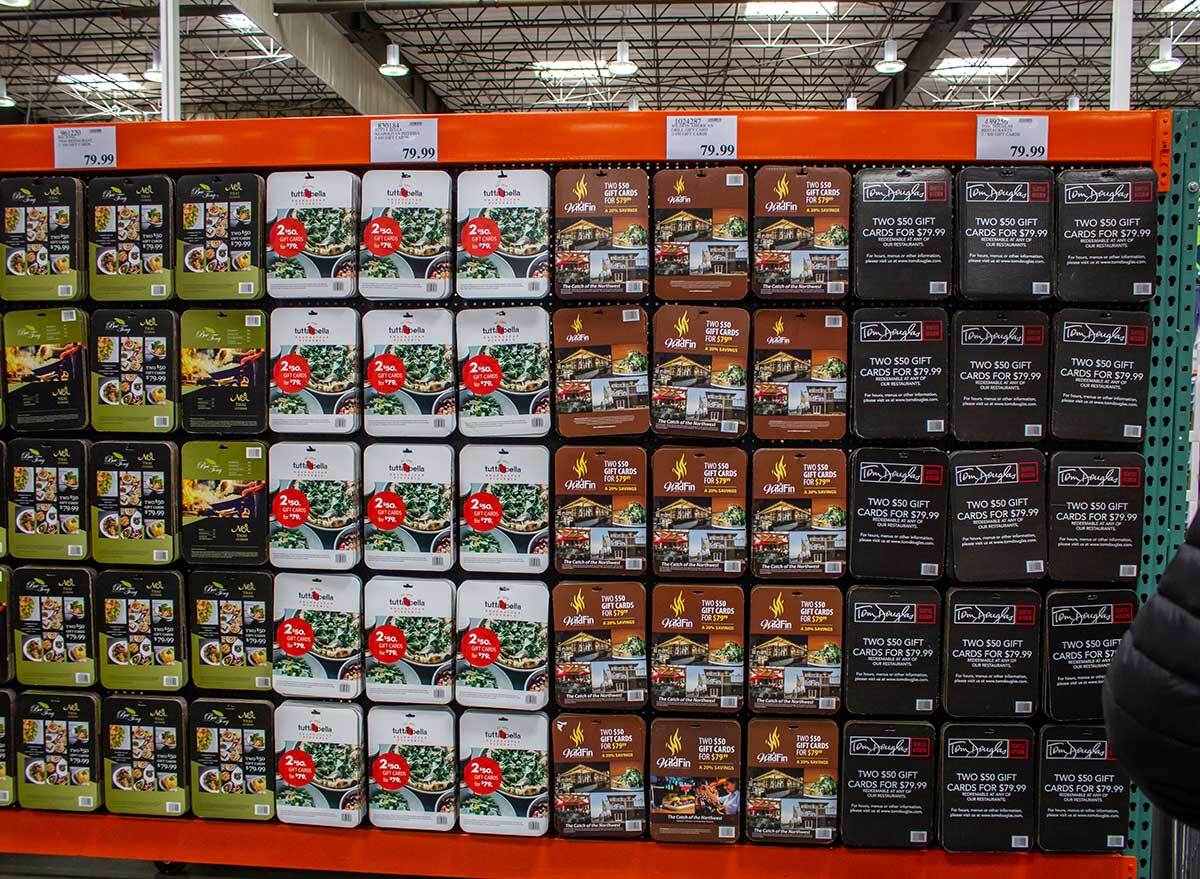 One of the biggest myths is that you need to be a member to shop at Costco. But here's the deal—all you have to do is ask your friend who is a member to buy you a Costco Cash Card and then you're in. It's essentially a gift card that gives you access to the store, too.
Costco's rotisserie chickens are a loss leader
Do you know what smells amazing when you finally do make it to the grocery section of Costco? Those fresh rotisserie chickens. And Costco sells around 157,000 of them every day. They go for $4.99 a bird, and even Costco knows that's a deal. The warehouse club loses around $30-40 million per year by not increasing the price—but with such a loyal following, it's worth it.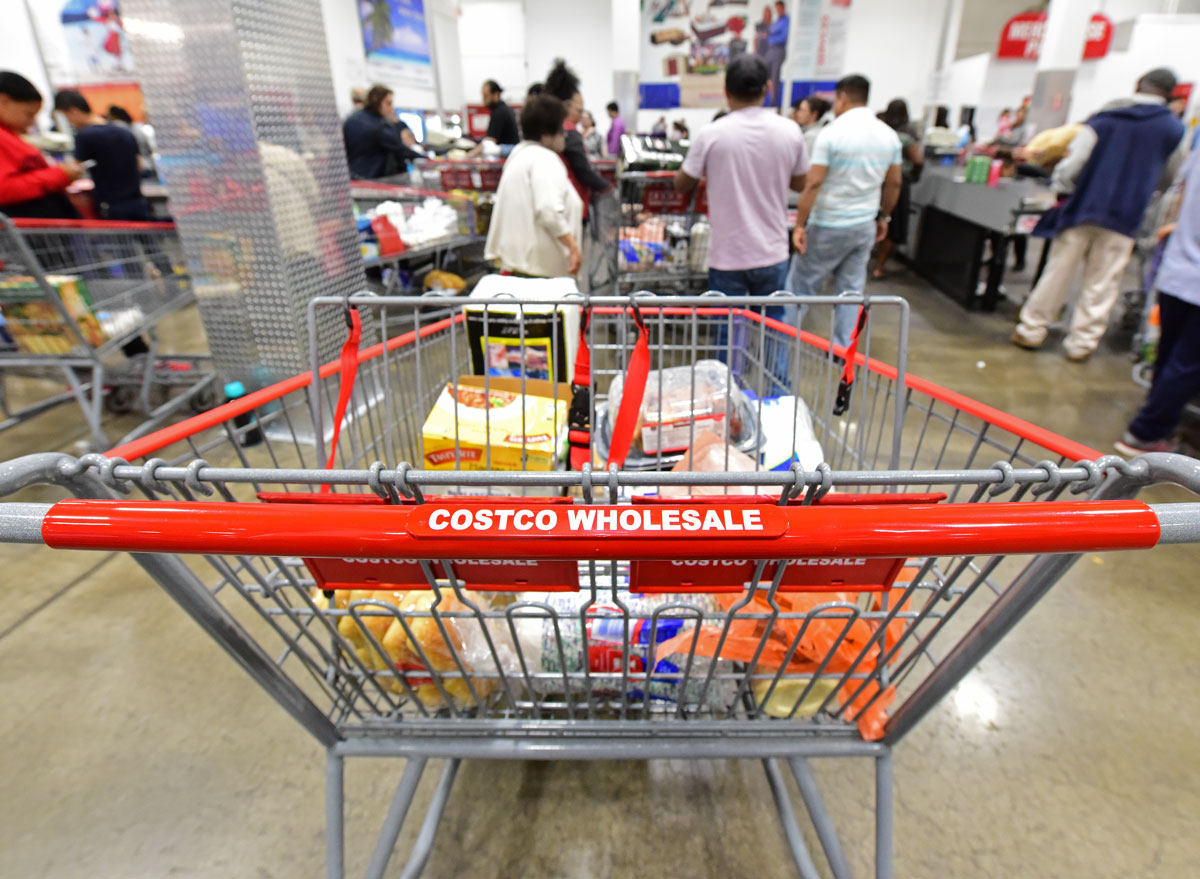 While bargain hunting is all a part of the fun of Costco, there is a way to shop even smarter while you're there. Here's the deal: If the price ends in $0.97, that means the item is on clearance. And if you spot an asterisk in the top right corner of a shelf? That means the item won't be coming back, so you better pull the trigger and buy it if you want it.
The frozen food aisle has a love story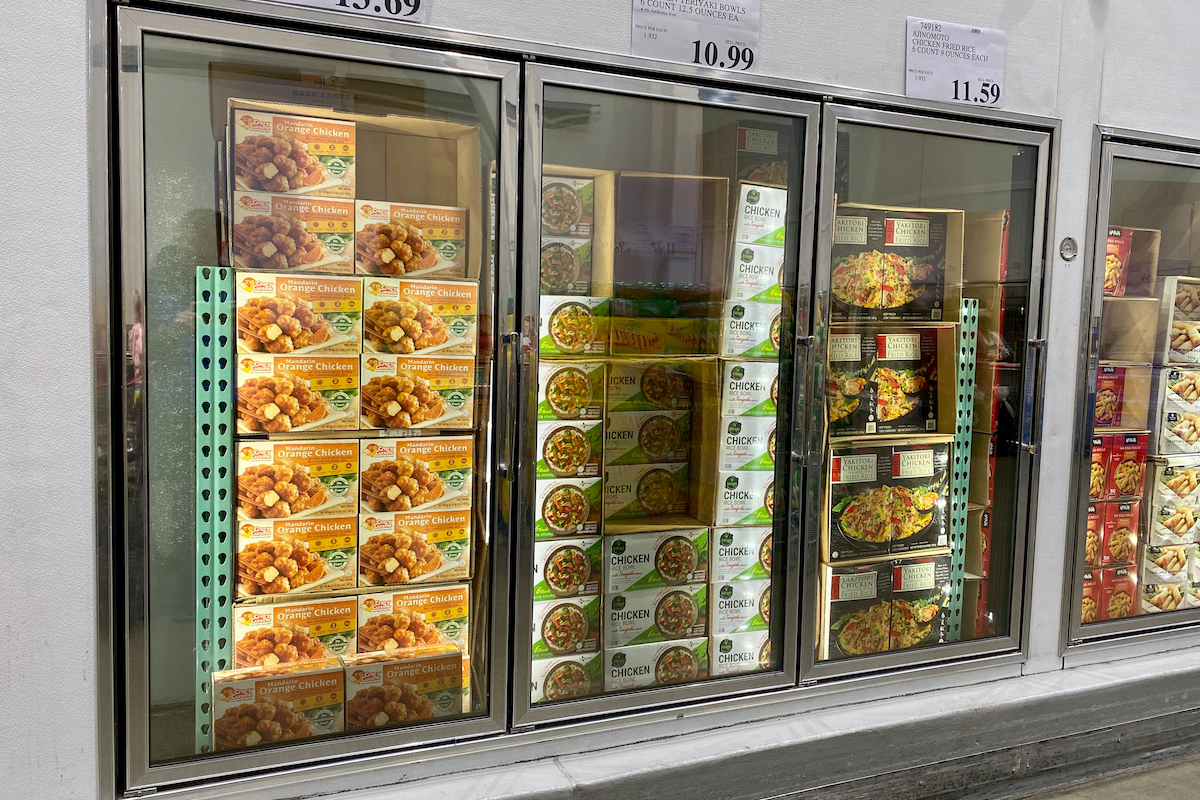 A couple got married in the frozen food aisle of Costco, and it was a legit wedding. Robert and Meredith Bonilla met while shopping in the same Costco section. But don't start calling your local Costco to try and save a date; this is not the norm, and the couple had to get special permission.
In most stores, you don't need a membership to buy booze
Need to stock up on alcohol for a big party? If the liquor store at your local Costco has a separate entrance, you can walk right in—no membership card required. If it's inside the store, you can always ask a friend to buy you a Costco Cash card and use that to buy your booze. Cheers!
The in-house Kirkland Signature label is a great value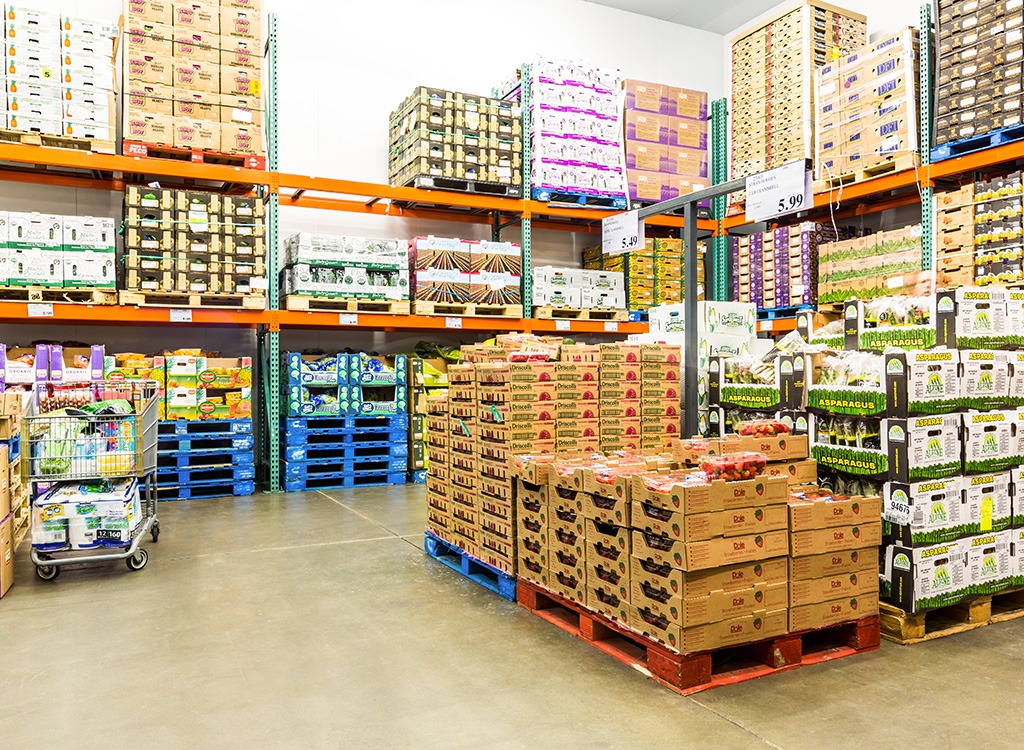 The Costco "house brand," Kirkland Signature, is a great value. Most of the products are considered "private label" and often made in the same factories as higher-priced brands.
Psst! Find out the 21 Times You Should Choose the Generic Brand while grocery shopping!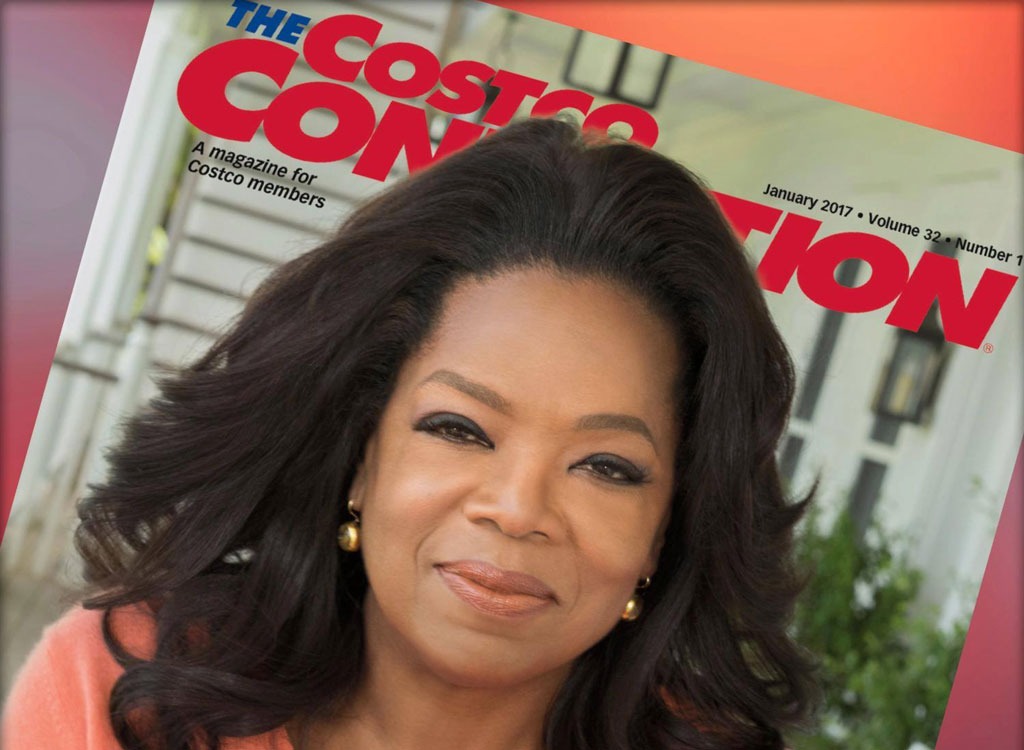 Just because she's a billionaire doesn't mean she doesn't love a deal. Oprah has promoted Costco on her talk show before and raves about the great deals, tasty food, and luxury clothing and jewelry you can find. Just check out this clip from her show in all its early 2000s glory—velour tracksuits and all!
Costco has millions of members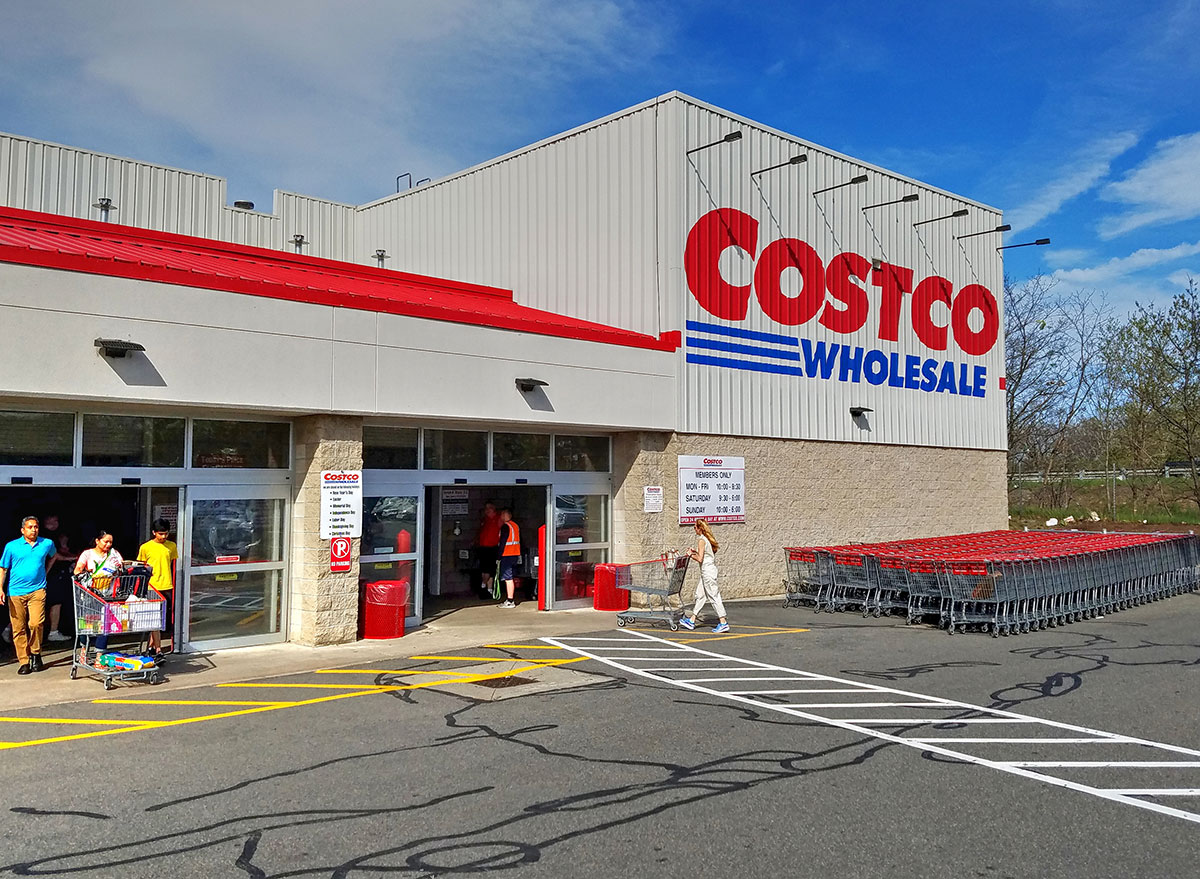 According to a fact sheet from the company, "over 100 million people have a Costco membership card," as of data from 2019. That's a lot of people willing to pay an annual fee to rack up the savings!
And when you're cooking your groceries from Costco, don't miss these 52 Life-Changing Kitchen Hacks That'll Make You Enjoy Cooking Again.