Costco's Sparkling Water Is Even Better Than the Name Brands, Customers Say
Flavors, level of carbonation, and pricing make this an excellent buy!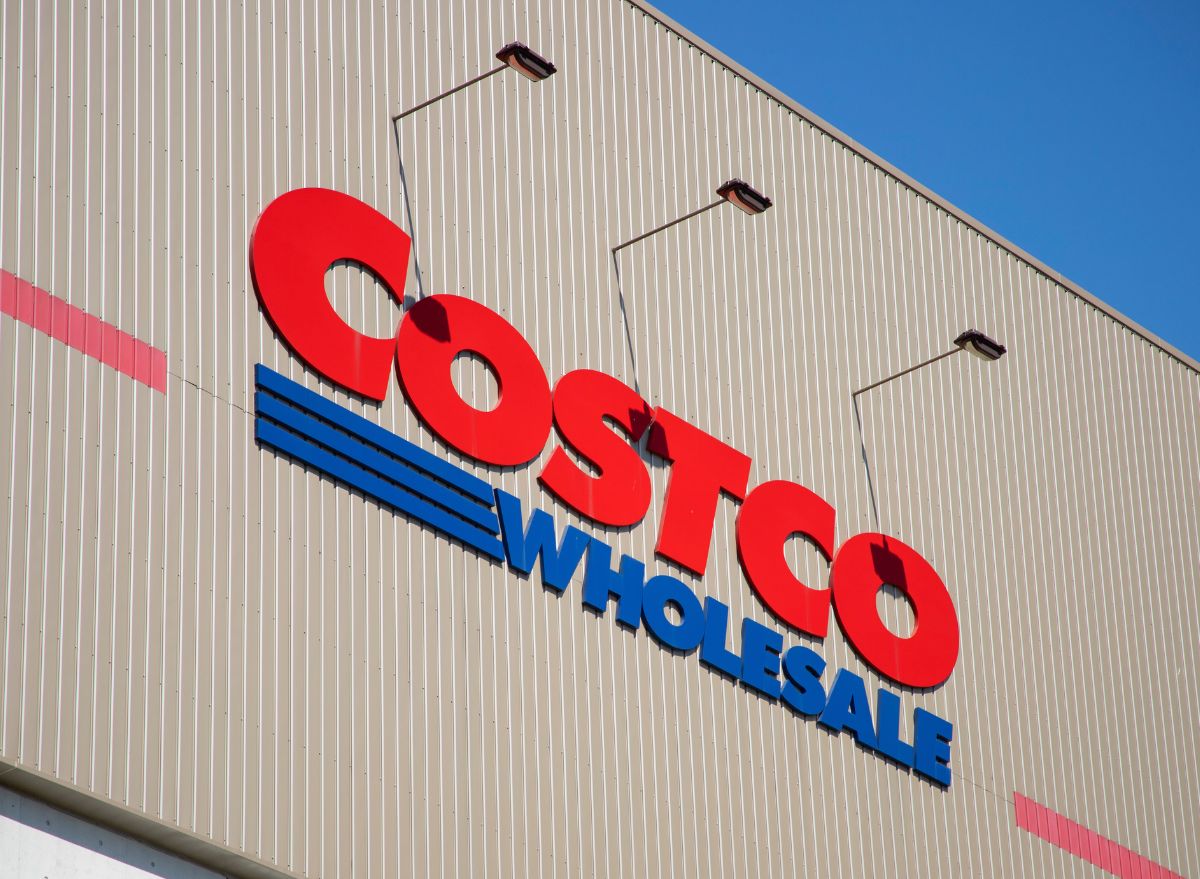 The next time you're headed to Costco, you may want to add sparkling water to your grocery list. A trio of flavors available in a handy variety pack, has been lauded as a top-notch Costco find and a great bargain. In fact, people are so impressed by these drinks, that they claim they're even better than the name-brand sparkling waters that cost more. Now, that's an endorsement that will surely pique your interest as will the other delicious details about this particular product.
"The sparkling water 36 pack is the absolute bee's knees of a bargain," one Reddit user wrote when they took to the popular platform to let others know about the deal that was too good not to share. As for how the product tastes—and by the way, the variety pack consists of lemon, lime, and grapefruit flavors—the Kirkland brand sparkling water fan added, "Not one bad flavor in the pack, way better than La Croix. Highly recommended my peeps!"
RELATED: 10 Best Sparkling Water Brands, According to Dietitians6254a4d1642c605c54bf1cab17d50f1e
The sparkling water 36 pack is the absolute bee's knees of a bargain.
byu/chadtheguyy inCostco
Others definitely agree. One person responded with their own helpful mini-review, saying, "Best sparkling water I've had [in my opinion]. Something about it being a lot more carbonated than other brands just does the trick for me."
Available in 12-ounce cans, the brand vouches that its sparkling water is free of calories, sodium, and sweeteners, not to mention being Kosher. Of course, what it does have is a taste that is pretty darn pleasing. You can score a sweet deal by grabbing a "double-decker" pack of 36 cans which includes 12 cans of each flavor for $8.99 (although the price may vary at different locations).
"Is this like Perrier lime?" one person asked in response to the Reddit post. The answer: "No. More like Lacroix."
Beyond the taste, there are other reasons why people appreciate what Costco has to offer. One person noted, "Yeah I normally love just plain sparkling water, but this [36] can pack is just too good to pass up. I like lime, lemon, and grapefruit. Fills the crisper drawer of my fridge. I stock up on like 3 of these huge packs."
Another person explained, "I'm not picky [with] sparkling water as I do a 50/50 still/sparkling blend. The biggest reason I like these, is that they don't come [with] the plastic o-rings like other brands." That's certainly an eco-friendly perk, but not the only benefit to this beverage, of course.
"These are the BEST. Always sad when our warehouse is out, so we buy a few each time we go," another fan added. They then offered a suggestion for how to enjoy the drink with a little extra twist, writing, "Great by itself but also awesome if you pour a can into a cup with a splash of cranberry juice. Yummy little refresher." Yummy, indeed!
Desirée O
Desirée O is a freelance writer who covers lifestyle, food, and nutrition news among other topics.
Read more about Desirée