20 Cheap Costco Buys That Make Membership Worth It
Not everything is as cheap as it seems at the warehouse, but some tried-and-true deals are real steals.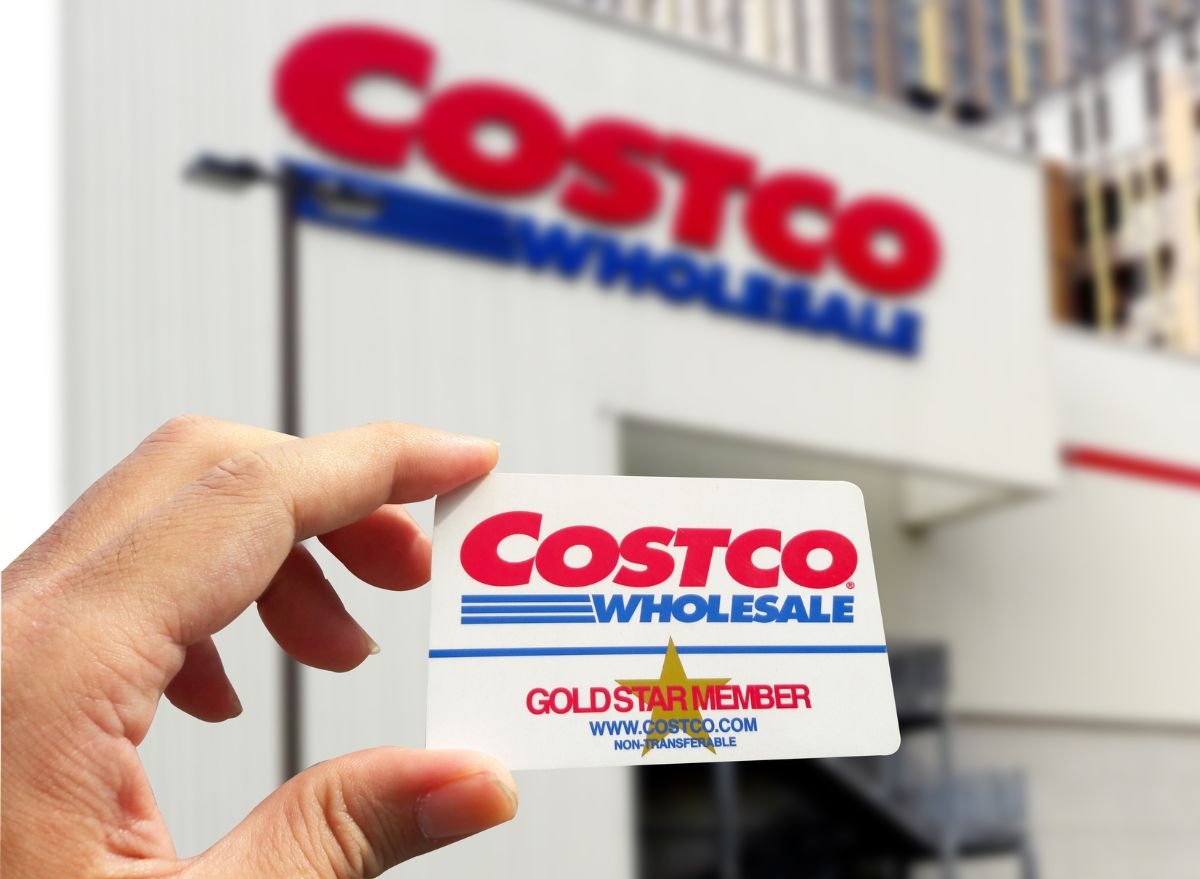 The product recommendations in this post are recommendations by the writer and/or expert(s) interviewed and do not contain affiliate links. Meaning: If you use these links to buy something, we will not earn a commission.
Ask anyone who has a Costco membership and they are bound to rattle off a laundry list of items that they purchase at the warehouse. The list is usually a combination of the following: 1) things you can only get at Costco, 2) things you think are cheaper at Costco but aren't actually, and 3) those tried-and-true deals that you truly can't beat elsewhere.
There are many great deals to be had at Costco, especially with the Kirkland Signature brand, which has a high-quality reputation, even if the brand is generic. There are also great savings on brands that can be pricier in the regular grocery store.
Now, not everything may be cheaper at Costco from the get-go. Items like premium brands of toilet paper and paper towels (Bounty, Charmin) may not be cheaper regularly, although that doesn't stop most people from purchasing. But, when Costco has them on sale, stocking up can be a huge cost savings.
That goes for all sale items. Costco isn't in the business of giving 50 cents off here or there like a regular coupon. Items at the warehouse are often discounted between $3.50 to $20 off, depending on the product. So, if you see an item on your regular shopping list on sale, you should snag it ASAP.
That's not to say that Costco doesn't have regular, incredible deals that quickly make your membership worth it. If you know your prices, you can make your membership worth it in only a few shopping trips. Here are 20 items that are cheaper at Costco.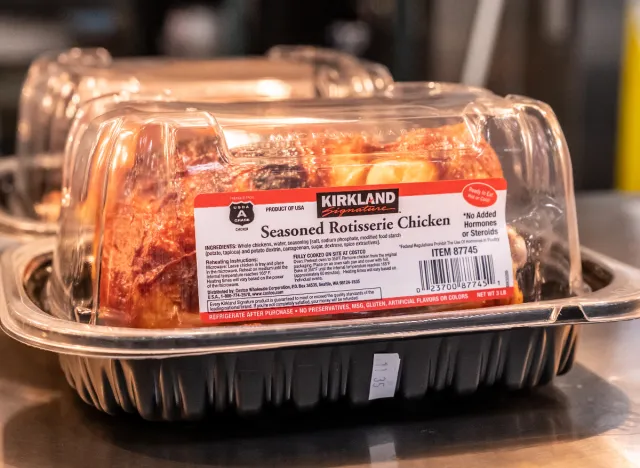 It's not surprising that Costco has the cheapest rotisserie chickens at $4.99. After all, the club cranks out over 100 million per year and goes to great lengths to keep that cost low. In comparison to other groceries stores, this is a steal. Head to Safeway and you'll pay $8.99 for a rotisserie chicken.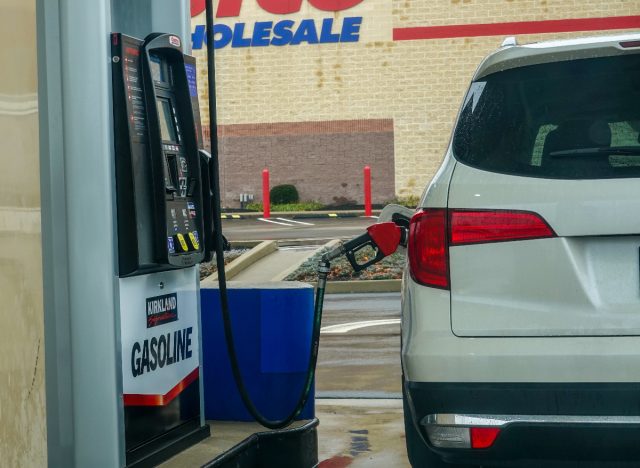 Ask most Costco members what tops their list at Costco, and gas is usually up there. Although some other warehouse stores like Sam's Club or Woodman's (local to the Wisconsin and Chicago area) can rival the club's prices on occasion, Costco is usually at least 20 cents cheaper per gallon than your average gas station when you peruse the GasBuddy app.
If you go through flour quickly, you can't beat the deal Costco has on King Arthur all purpose flour. The warehouse sells a 12-pound bag for $9.49. In comparison, a two-pound bag will run you $2.44 at Walmart, so you are essentially paying 77 cents more per pound. Flour only keeps for about a year if properly stored, so you'll want to make sure not to waste this chef-recommended flour.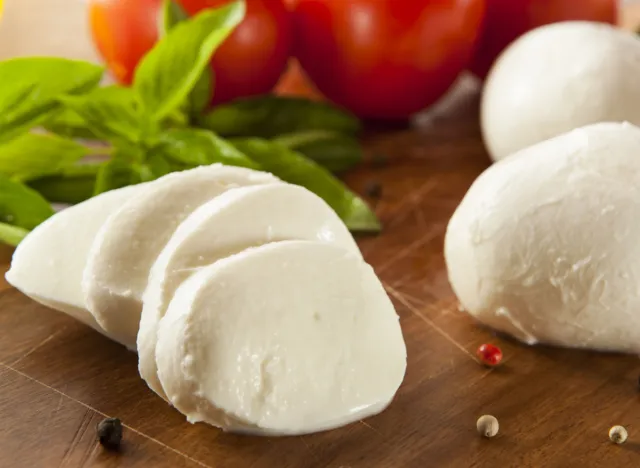 Fresh mozzarella can be pricey, but Costco offers the best deal by far. You can get two 16-ounce logs of pre-sliced Bel Gioioso mozzarella for $7.99, the same price that Target offers for one log. So, it's essentially a BOGO item.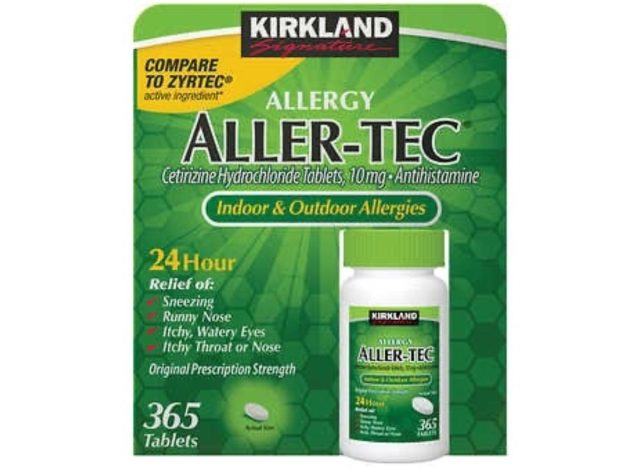 If you have to take an allergy pill daily or even on occasion, you know the cost can add up quickly. People rave about the price of Aller-tec, Costco's generic version of Zyrtec, which is a bottle of 365 pills (yes, one for each day) for around three cents a pill. Compare that to a generic version at CVS, running around 60 cents a pill.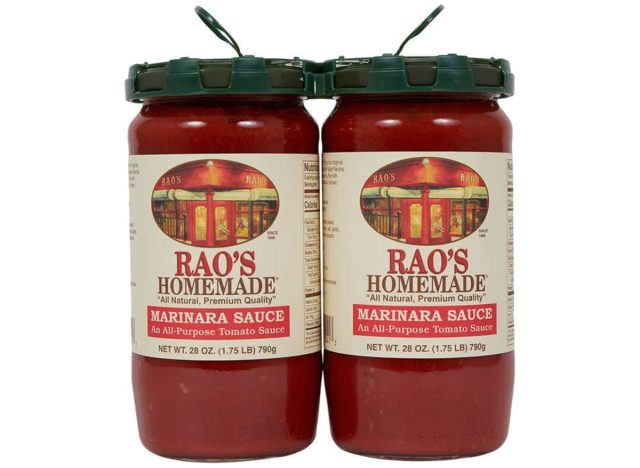 Yes, Rao's is a premium tomato sauce to begin with, and you can find cheaper tomato sauces at Costco. But, if you do prefer this brand that is made with high-quality ingredients—and that promises not to change, even with the recent buyout!—you'll want to get it at Costco. It's $11.99 in the warehouse for two 28-ounce jars, which are larger than the regular containers at the grocery store. They're cheaper at Costco, too. That same-sized two pack will cost you $23 from Amazon.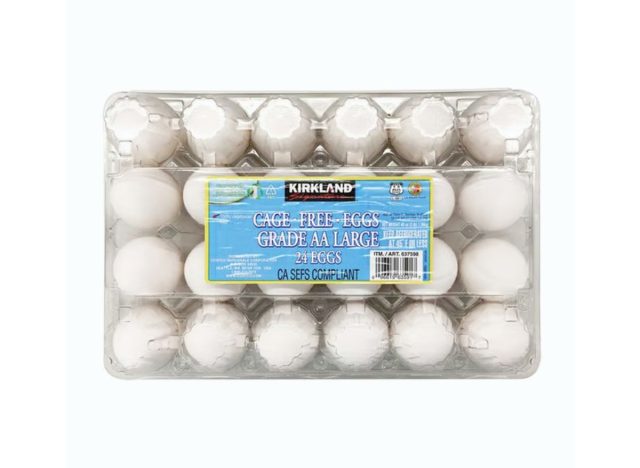 Eggs have gotten increasingly expensive over the past few years but Costco still beats the competition on price with its free-range eggs. You can get two dozen for $4.99 at warehouse right now. Most places will charge you around $4 for just one dozen free-range eggs.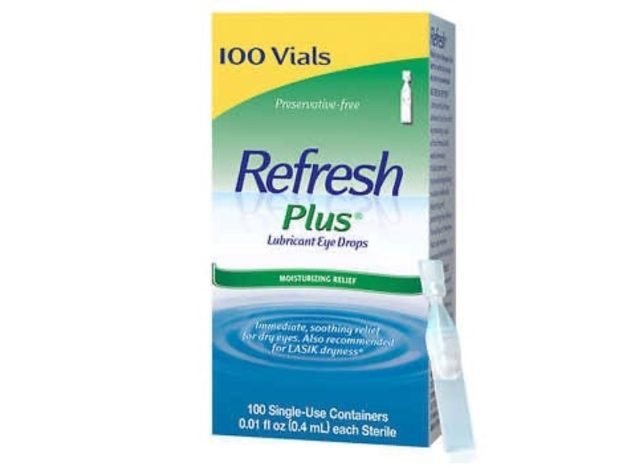 If you have dry eyes, you know that eyedrops are a real lifesaver. Single vial Refresh Tears are often recommended by doctors but they are expensive. Most stores sell them for around 30 cents per vial, whereas Costco comes in about five cents cheaper per container. A box of 100 at Costco will cost  you $25.99 online (and even less at the warehouse). The closest to that is Walmart, which still charges a few dollars more per box.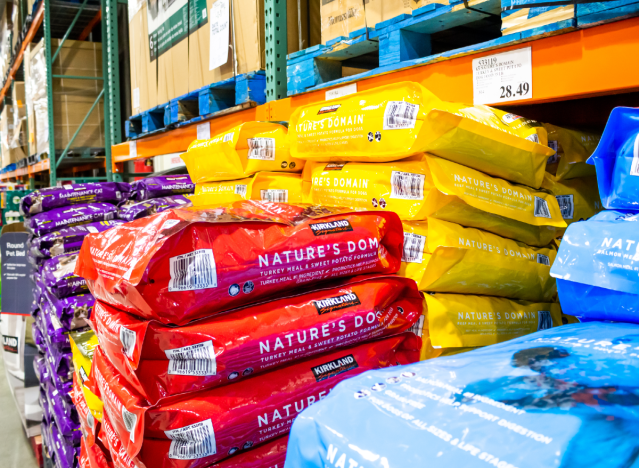 Redditors feel very strongly that pet food is one of the best deals at Costco—both for dogs and cats. Costco usually carries a variety of different brands, including a Kirkland variety that is made by Diamond Pet Foods and generally ends up cheaper than shopping at places like Petco. Just beware of buying online. Added shipping costs can push it over the edge.
This makes our list of things you must buy at Costco (especially during Back to School season), The version at Costco not only boasts bigger sandwiches, but it also comes with a cheaper price tag. A box of 18 costs $13.99 at the warehouse. You may pay the same price at Target, but you'll only get 15 sandwiches per box.6254a4d1642c605c54bf1cab17d50f1e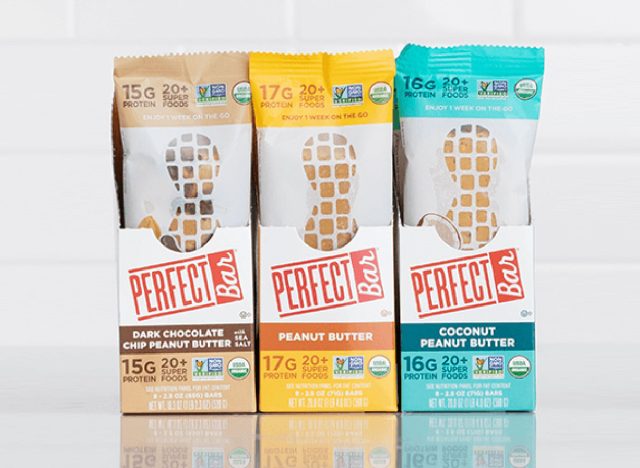 These refrigerated protein bars aren't cheap in general at more than $1 a bar, but if you are going to buy them, Costco is the place to do so. In the warehouse, you'll get a 12-pack for about $18 with two of the most popular flavors: Peanut Butter and Dark Chocolate Chip Peanut Butter. For comparison, a 10-pack will run you $22 on Amazon. At Whole Foods, a four-pack costs $12.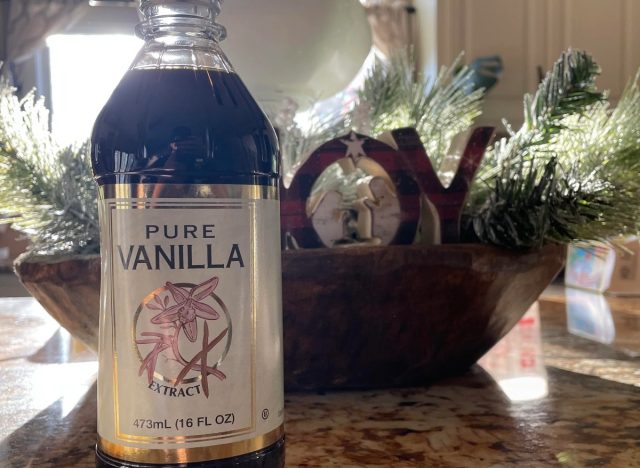 Some Redditors argue this is one of the best deals to be had at Costco. Vanilla in stores can cost as much as $4.50 for a single ounce. At Costco, you can get a 16-ounce bottle for $14.92 online and even cheaper in stores. That's some serious savings.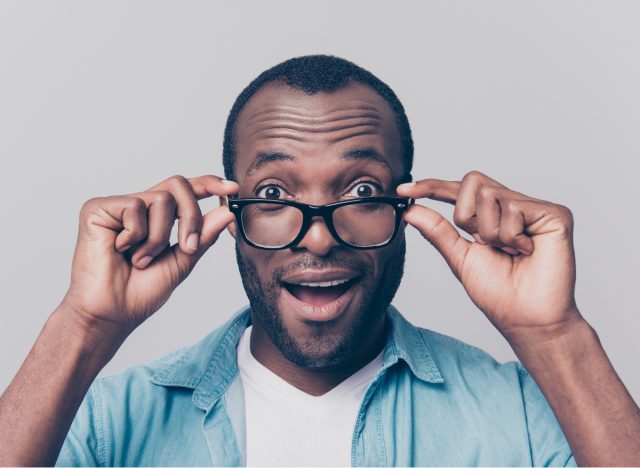 Don't shy away from Costco when it comes to your optical needs. The club could actually save you a ton of money. One Redditor said, "My progressives were quoted over $1000 a pair at 3 other optical places. Costco: $400 with frames."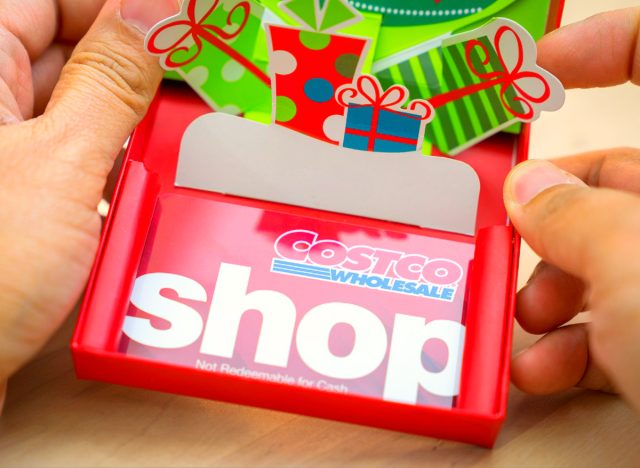 If you do gift cards for birthdays or holidays, you'll want to stock up at Costco. Most gift cards come with some sort of discount, often saving you 20 to 30% off the gift card price. Many of the restaurant gift cards are worth $100 but only cost you around $80.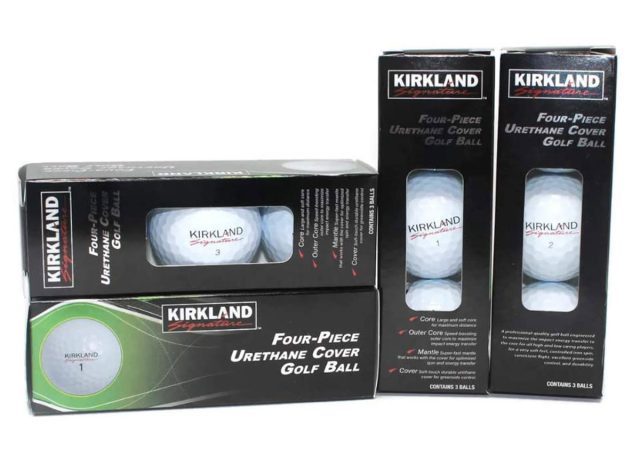 If you are a golf fanatic, the golf balls at Costco are supposed to be very high quality and they are less expensive, so it's a win win. For example, a set of two dozen Kirkland Signature balls will cost $27.99 in the warehouse, where most other golf balls cost $20 to $55 per dozen on Amazon.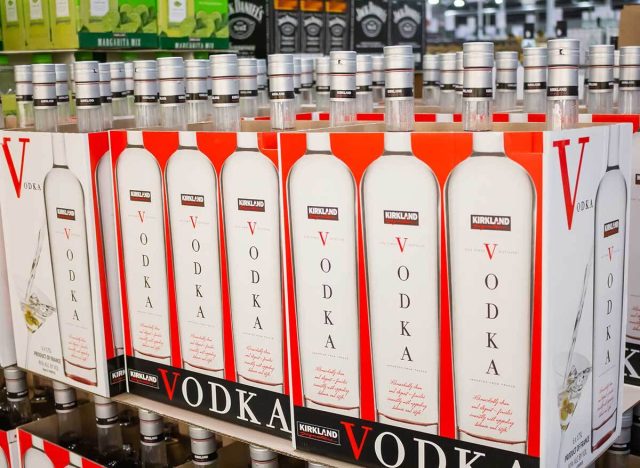 This one comes with a caveat because it really depends on the state were you shop. Some states have higher taxes on alcohol, some have strange selling rules, and others don't let Costco sell alcohol at all. If you reside in a state that has a bounty of selections at Costco, you'll be able to get Kirkland brand alcohol for significantly less than some other bottles of the same caliber. For instance, Kirkland vodka is often said to have a similar taste to major label Grey Goose, with Kirkland costing $14.99 for a 1.75-liter bottle, compared to $45 for a bottle of Grey Goose.
Yes, we hear you that only a small selection of Costco members might purchase hearing aids, but those that do can pay for their membership and then some just with the savings. According to the forthcoming book, "The Joy of Costco," you can get brand name hearing aids from warehouse for $6,000 less than a private audiologist.
Once Upon a Farm Toddler Pouches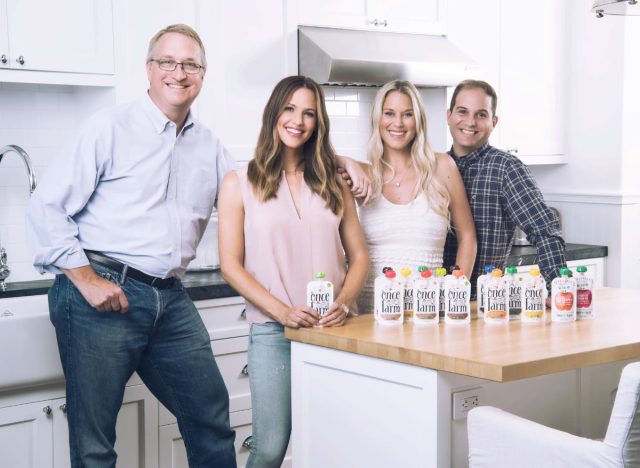 If you have little kids and buy fruit and veggie pouches on the regular, then you know the cost can add up quick. The Once Upon a Farm variety is organic, full of fruits and veggies and other good-for-you ingredients like flax seed, but it can be pricey. At Target, one pouch will cost you $2.39, but you can get a 12-pack of fruit and veggie pouches for $15.99 at most warehouses. That's around $1.33 a pouch!
Kodiak Power Cakes Pancake and Waffle Mix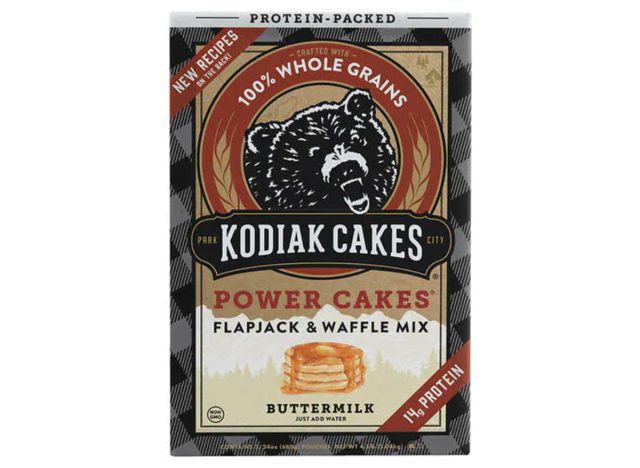 This high-protein pancake and waffle mix is a great choice to have around, and the warehouse regularly sells Costco-sized boxes (naturally) complete with three 24-ounce bags for $12.69. (It's on sale now for just $8.69!) At Target, a regular-sized box will run you around $5.99. A bigger box, containing three 20-ounce bags, will cost you $23.57 on Amazon.
Kerrygold Pure Irish Butter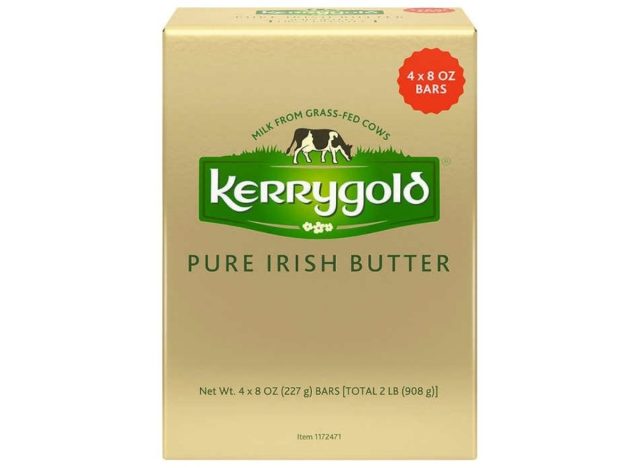 This Irish butter is a fan favorite for cooking, spreading, and baking, but it can be quite pricey in the grocery store, running around $4.60 for eight ounces. You can get a two-pound pack for $13.99 at the warehouse, giving you close to a $4.50 savings. Just make sure you can go through the butter—or freeze it—so that extra savings doesn't go to waste.
Samantha Lande
Samantha is a freelance writer who covers food, health, wellness and other lifestyle subjects.
Read more about Samantha