10 Best Sparkling Water Brands to Buy In 2020
Bored by basic water? Stay hydrated and stock up on these refreshing upgrades.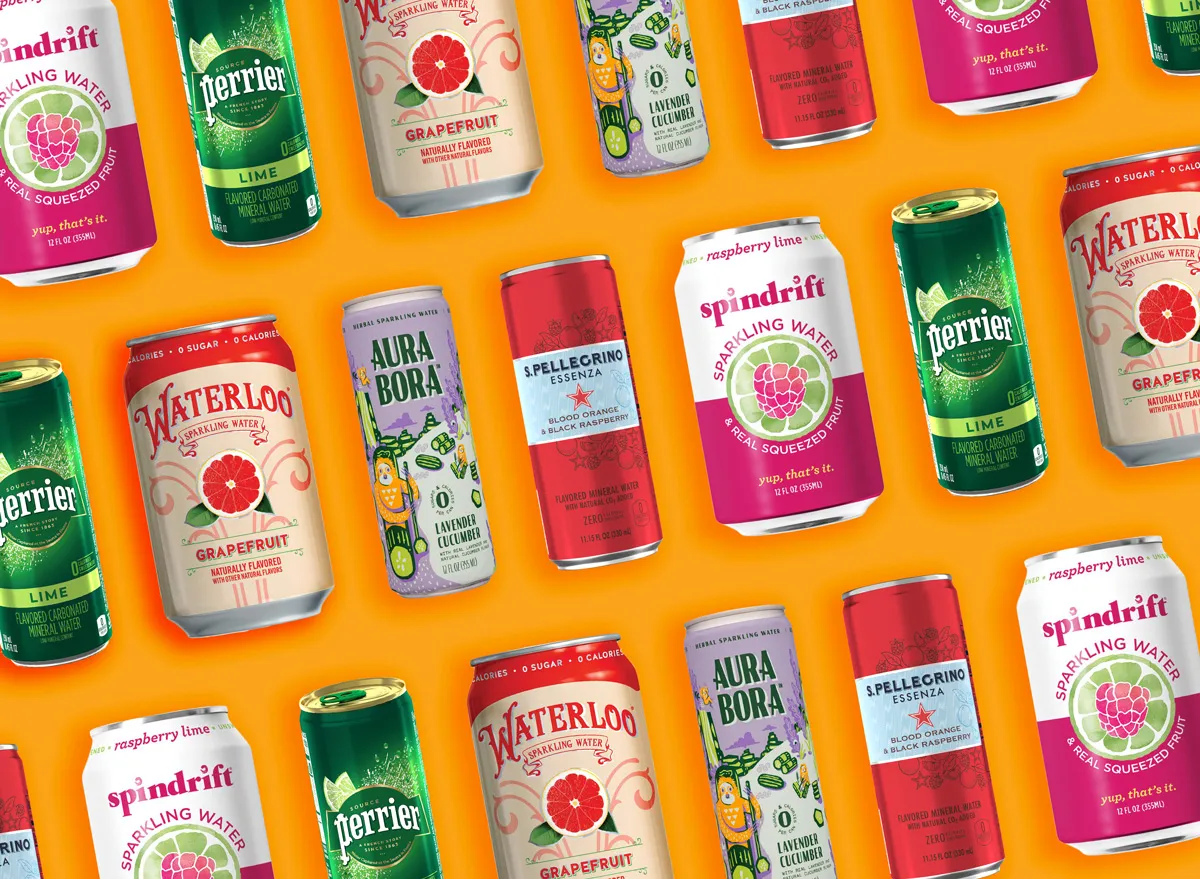 This post contains affiliate links. If you use these links to buy something, we may earn a commission.
While there's no official recommendation for how much water you should drink daily, staying hydrated is essential for warding off weight gain, maintaining mental clarity, and even regulating body temperature. If you haven't been making use of that fancy new reusable water bottle you have in your cabinet, stocking up on sparkling water may be the better solution for you—but which sparkling water brands are worth buying?
We combed through the dozens of options to find the 10 best sparkling water brands that will help you stay hydrated and crush soda cravings without all the added sugars soft drinks are spiked with. Stock up and get to sipping!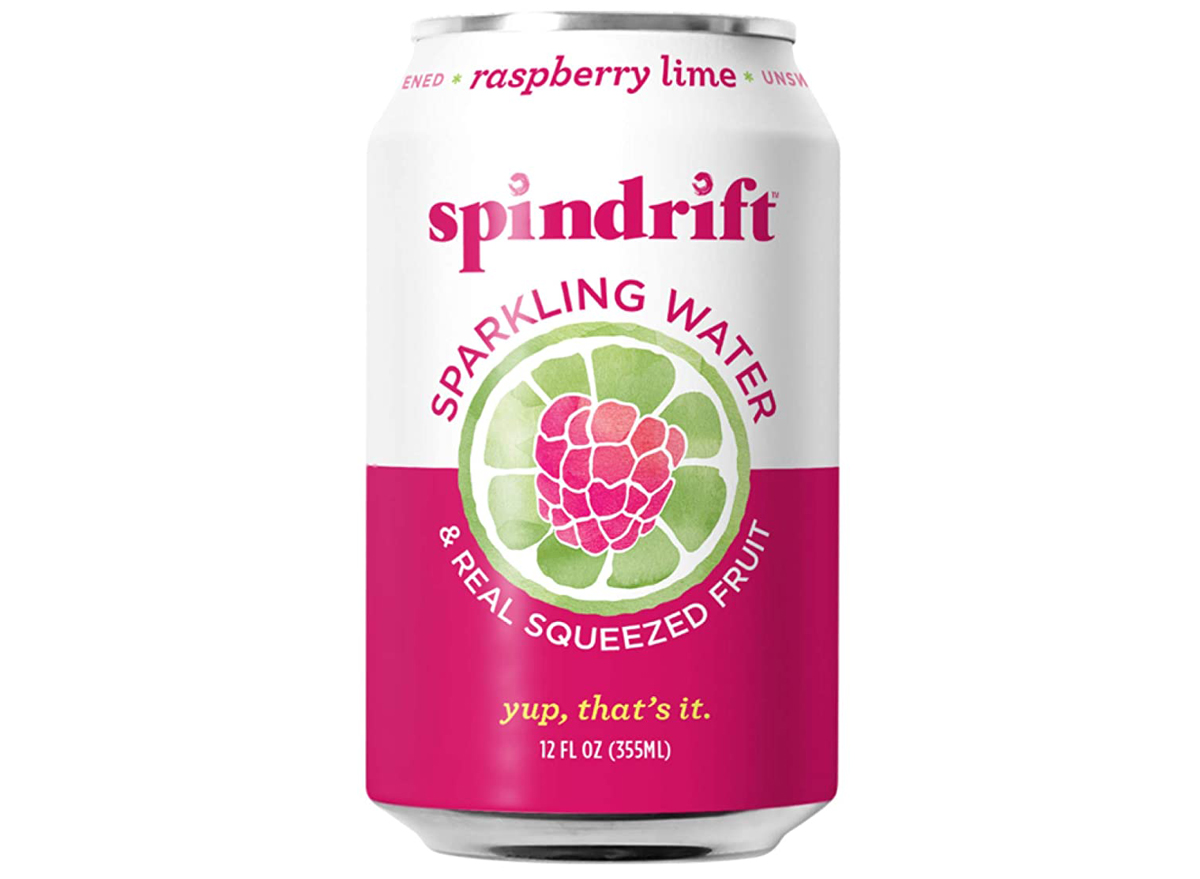 6254a4d1642c605c54bf1cab17d50f1e
Per 1 can (12 fl oz)
: 1–15 calories, 0 g fat, 0–3 g carbs (0 g fiber, 0–3 g sugar), 0 g protein (range dependent on flavor)
Depending on the flavor you choose, Spindrift's calorie, carb, and sugar contents will fluctuate. However, all flavors are sweetened with real squeezed fruit that lends the sparkling water brand a subtle yet invigorating flavor. We love adding the Strawberry flavor to a glass of chilled white Zinfandel for an easy take on wine spritzers.
STAY INFORMED: Sign up for our newsletter to get the latest food news delivered straight to your inbox.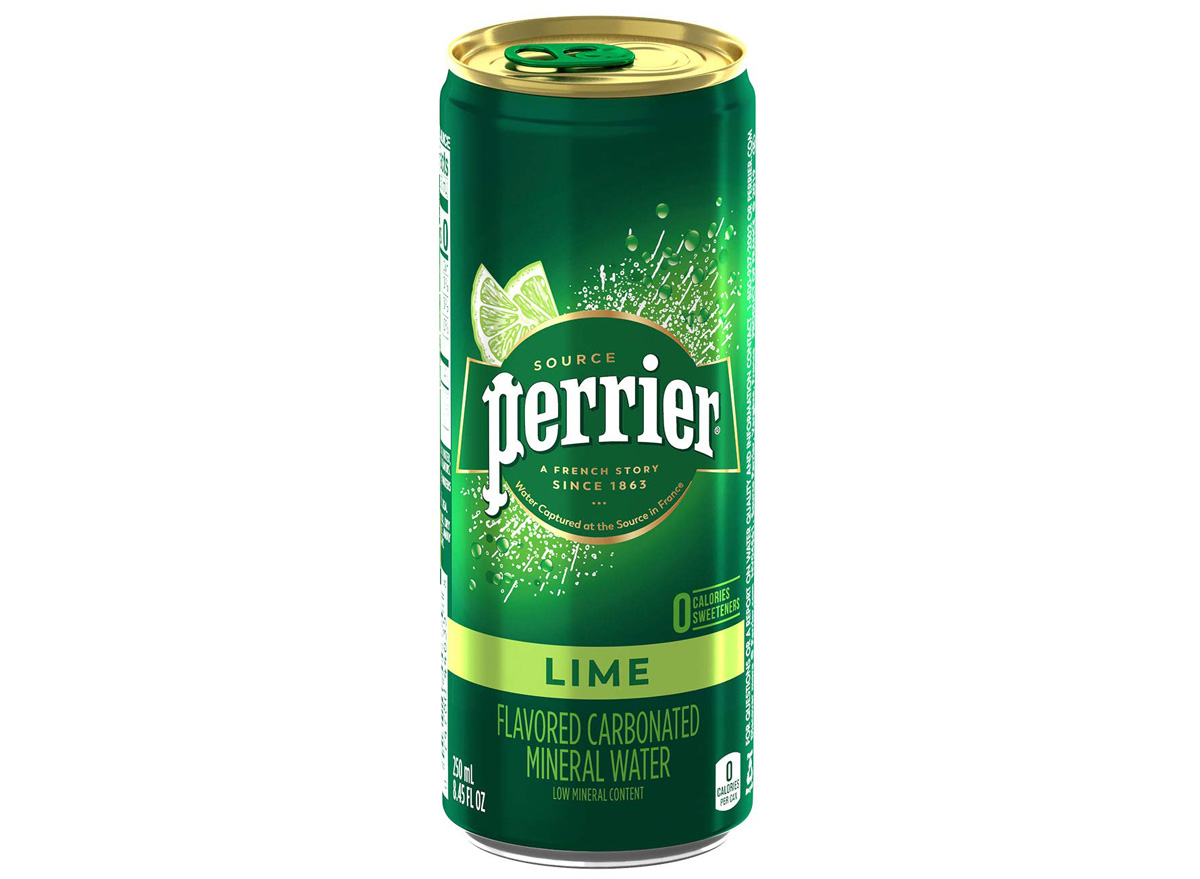 Per 1 can (8.5 fl oz)
: 0 calories, 0 g fat, 0 mg sodium, 0 g carbs (0 g fiber, 0 g sugar), 0 g protein
Craving fizz but not the boatloads of sugar regular soda serves up? Perrier packs its slim cans with effervescent mineral water and natural flavors, which translates to zero grams of the sweet stuff. If you're not too keen on regular ol' H2O or need an afternoon pick-me-up, Perrier will become your new go-to.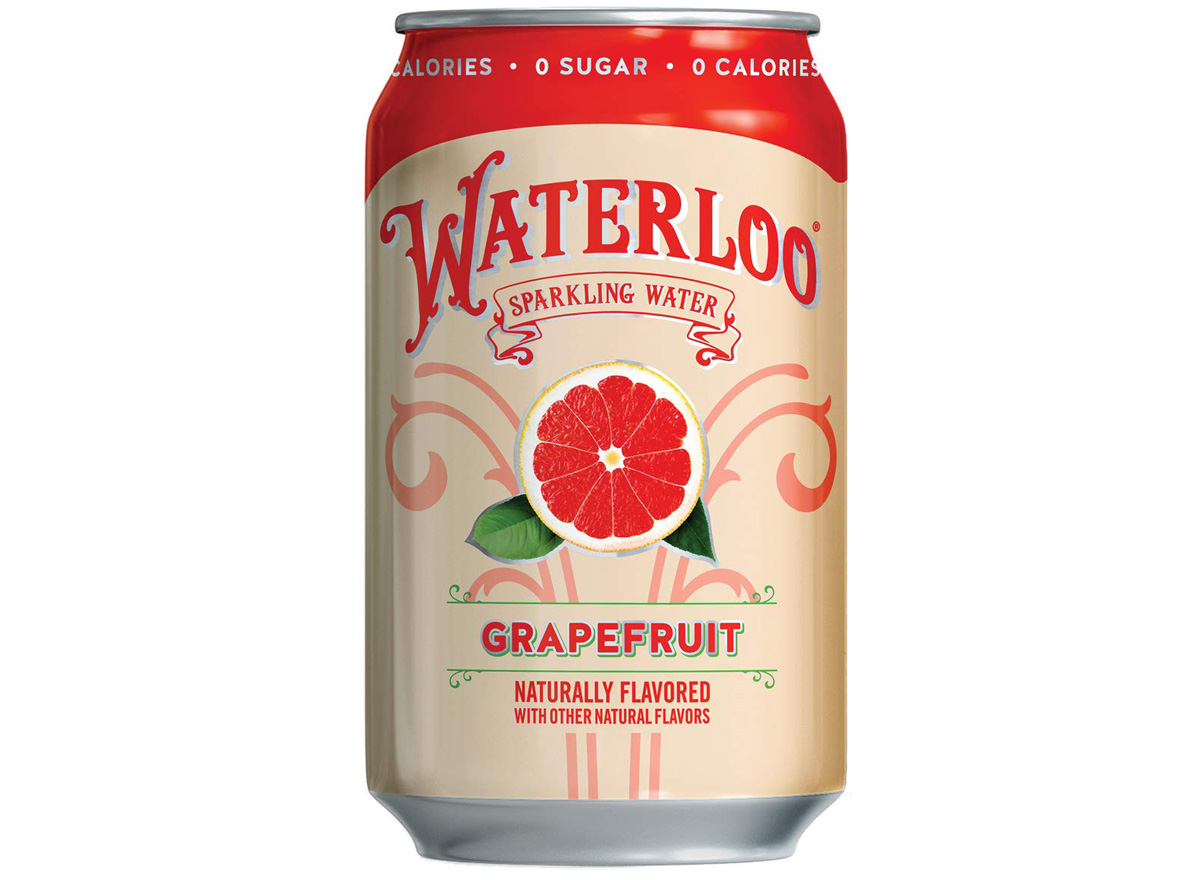 Per 1 can (12 fl oz)
: 0 calories, 0 mg sodium, 0 g sugar
Waterloo has amassed a following of loyal fans with its stronger fruit flavor that expertly toes the line between being overwhelming and having a barely-there "hint" of flavor. The sparkling water brand just launched a lemon-lime flavor reminiscent of the soda you grew up with (but way healthier).
S.Pellegrino Essenza Sparkling Natural Mineral Water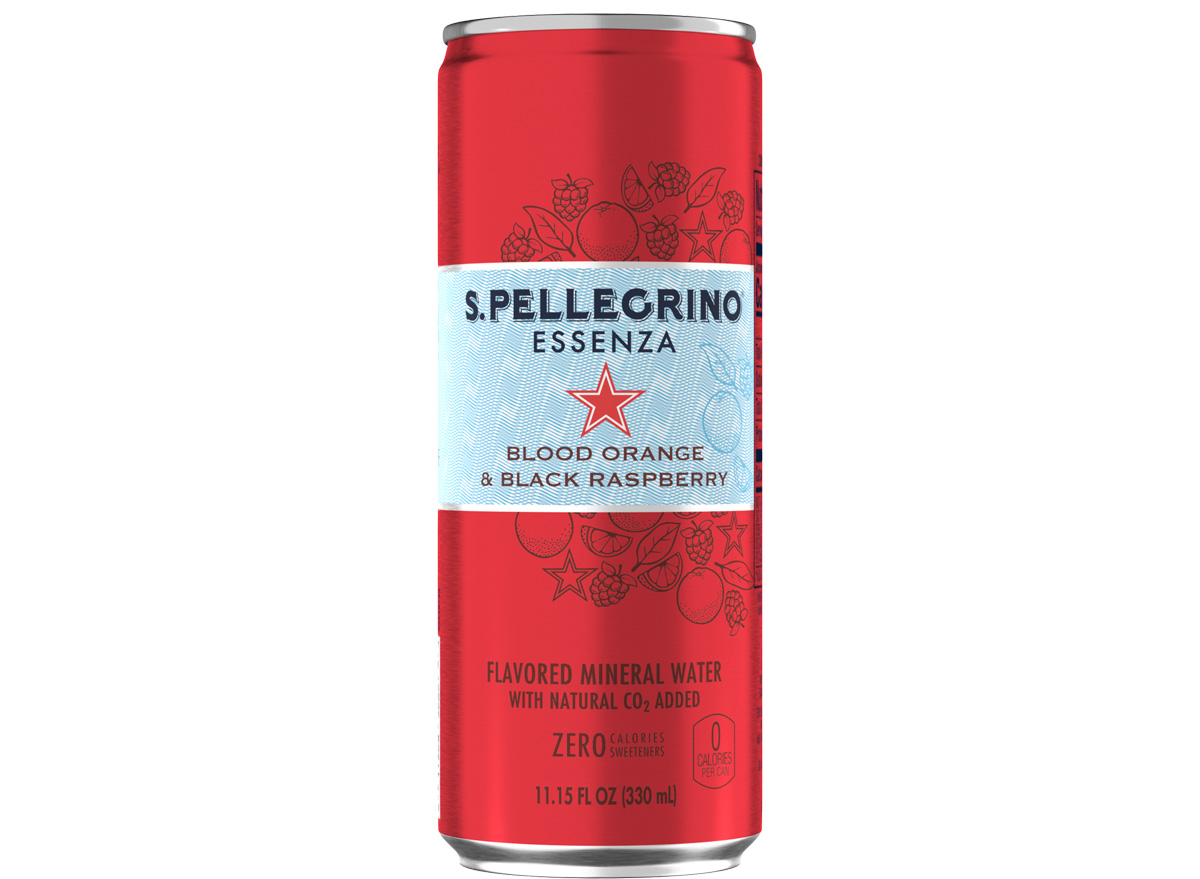 Per 1 can (11.15 fl oz)
: 0 calories, 0 mg sodium, 0 g carbs
You're no longer restricted to gulping down dozens of grams of sugars to get the fruity taste you love from San Pellegrino. The makers of your favorite Italian Sparkling Drinks now have a zero calorie, zero sugar sparkling water that has all the flavor you've come to love from the Italian brand. Unlike other sparkling water brands,  S.Pellegrino Essenza drinks are made with mineral water famous for its gentle bubbles and natural presence of calcium, chloride, magnesium, nitrogen, and more from the water's 30-year journey around the rocks inside the Alps.
Per 1 can (12 fl oz)
: 0 calories, 0 mg sodium, 0 g carbs
If you're getting bored with the same old citrus and fruit sparkling waters, allow us to introduce you to Aura Bora. Made with real herbs and fruit extracts, Aura Bora deserves a spot on our list of the best sparkling water brands for being one of the most unique brands that's shaking up the seltzer space. These herbal drinks come in unique flavors like Cactus Rose, Lavender Cucumber, Peppermint Watermelon, Basil Berry, and Lemongrass Coconut.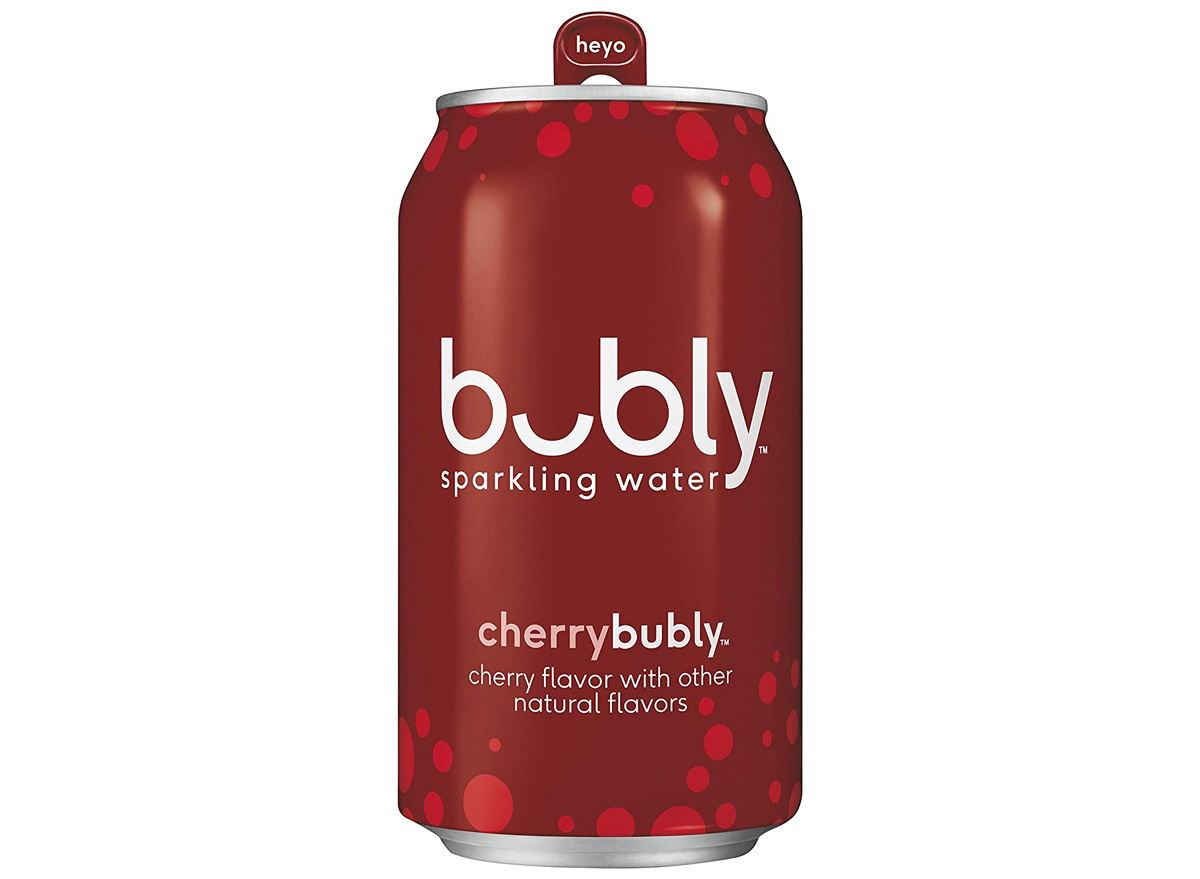 Per 1 can (12 fl oz)
: 0 calories, 0 mg sodium, 0 g carbs
After soda giants experienced plummeting sales due to changing consumer demands, Pepsi decided to ride the sparkling water wave and debut Bubly. Its new line of sparkling waters come in colorful cans and 15 refreshing fruity flavors—with zero added sugars or artificial flavors.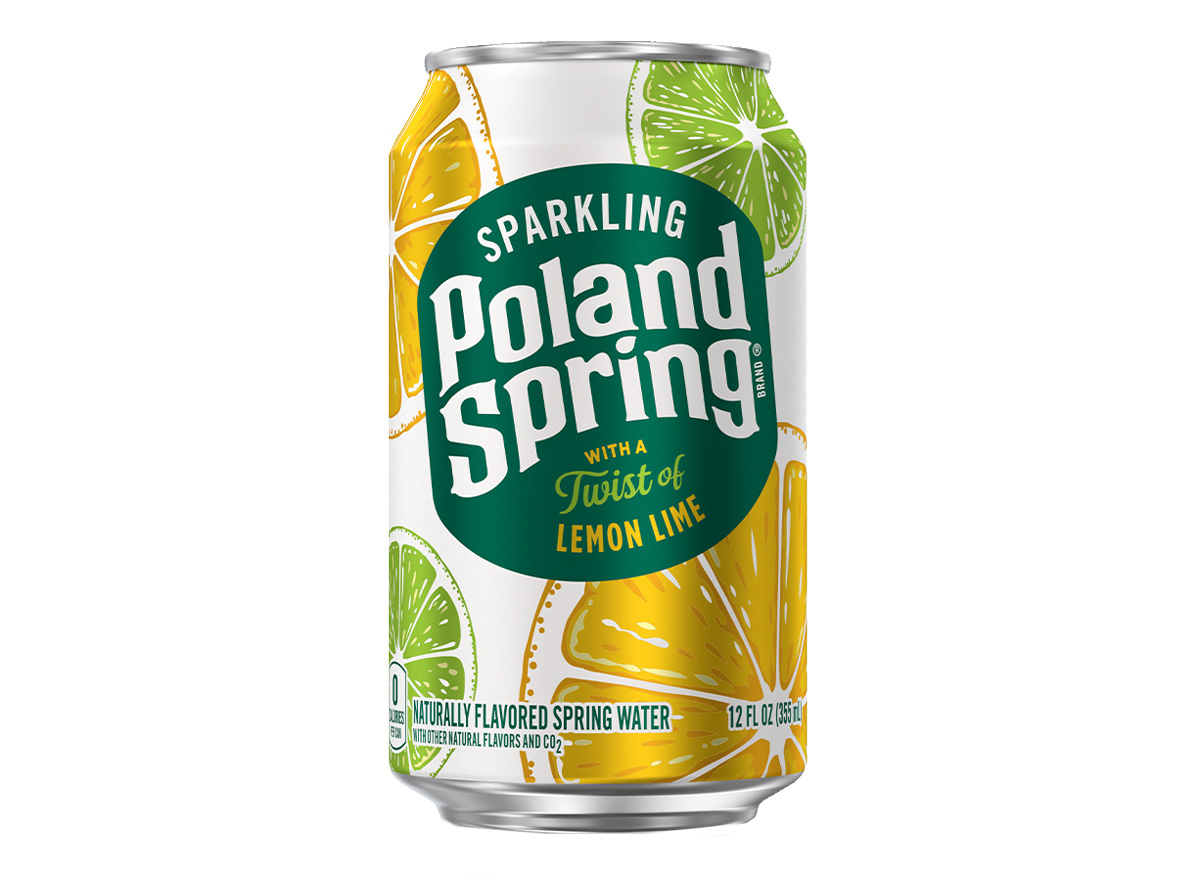 Per 1 can (12 fl oz)
: 0 calories, 0 mg sodium, 0 g carbs
Staying true to its brand, Poland Spring crafts its sparkling water with spring water from Maine before spiking it with fruity flavors and fizz. Forgot to grab some chasers for Saturday night's soirée? You'll likely find this pick at your local grocery store or bodega.
Vita Coco Sparkling Waters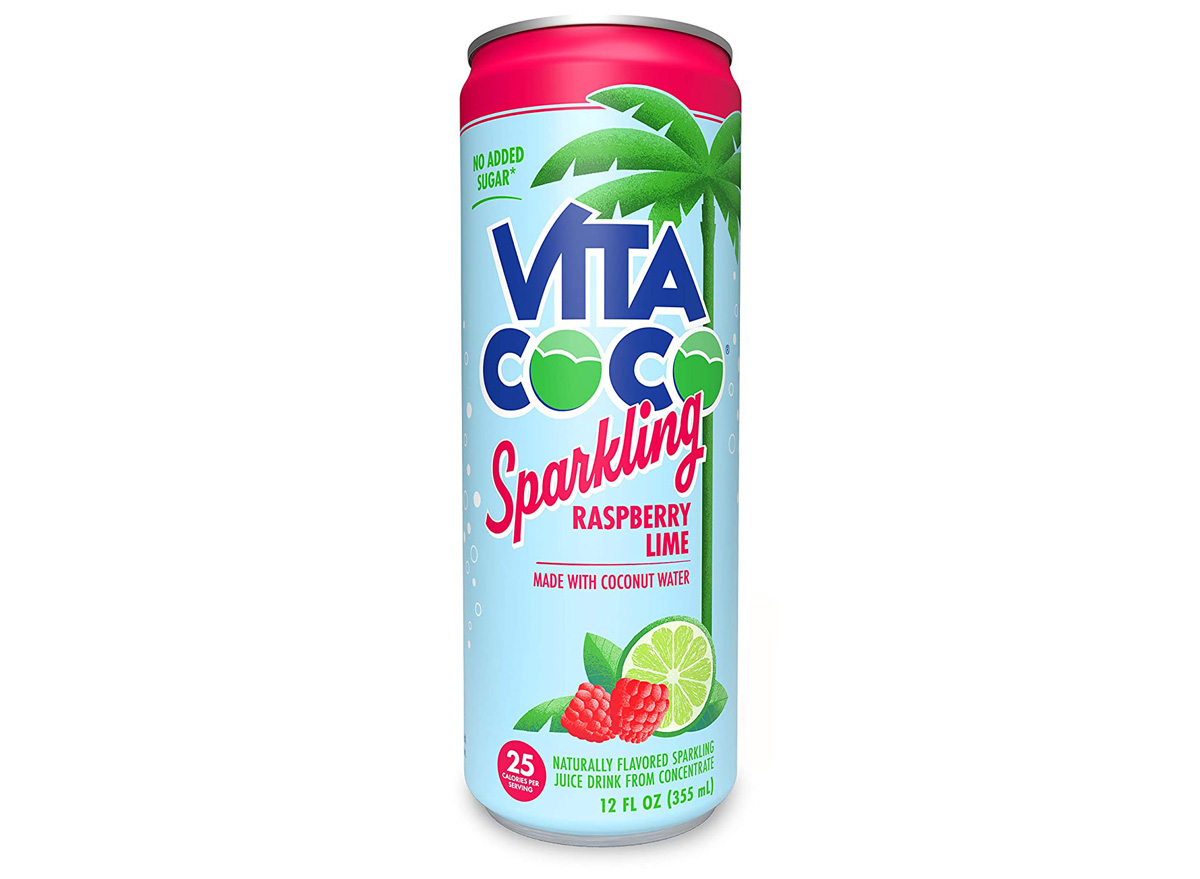 Per 1 can (12 fl oz)
: 25 calories, 0 g fat, 85 mg sodium, 5 g carbs (0 g fiber, 4 g sugar), 0 g protein
The makers of your go-to coconut water recently debuted a new line of sparkling beverages that combine the tropical fruit's electrolytes with the bubbles you crave, and we're obsessed. Vita Coco Sparkling Waters come in four fruit-juice-sweetened flavors—Grapefruit, Lemon Ginger, Raspberry Lime, and Pineapple Passionfruit—that make for delicious cocktail mixers or enjoyed on their own.
Per 1 can (12 fl oz)
: 0 calories, 0 mg sodium, 0 g carbs
La Croix is amongst the sparkling water brands that put sparkling water on the map. With its famously ugly branding and a myriad of flavors, people love that the brand offers a flavor for everyone.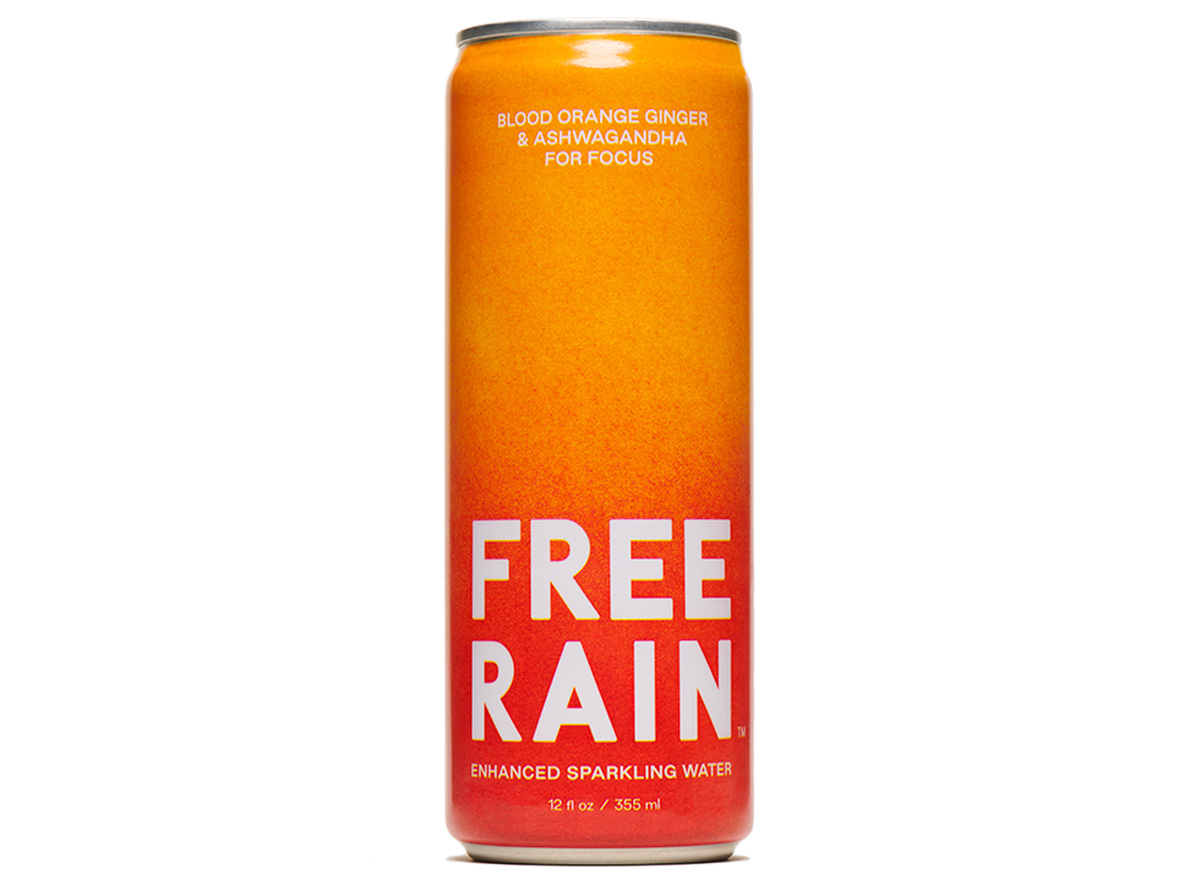 Per 1 can (12 fl oz)
: 25 calories, 0 mg sodium, 5 g carbs
Free Rain is sparkling water 2.0. This sparkling water brand is changing the game by spiking their seltzers with powerful, plant-based adaptogens that are a natural way to enhance mental and physical function. When you're feeling stresesd about a deadline and need to focus opt for this blood orange ginger flavor, which features ashwagandha: a powerful adaptogen proven to lower cortisol levels.
Olivia Tarantino
Olivia Tarantino is the Managing Editor of Eat This, Not That!, specializing in nutrition, health, and food product coverage.
Read more about Olivia