We Tasted 10 Flavored Sparkling Water Brands & This Is the Best
Find out which brands delivered on true berry flavor and which fell flat.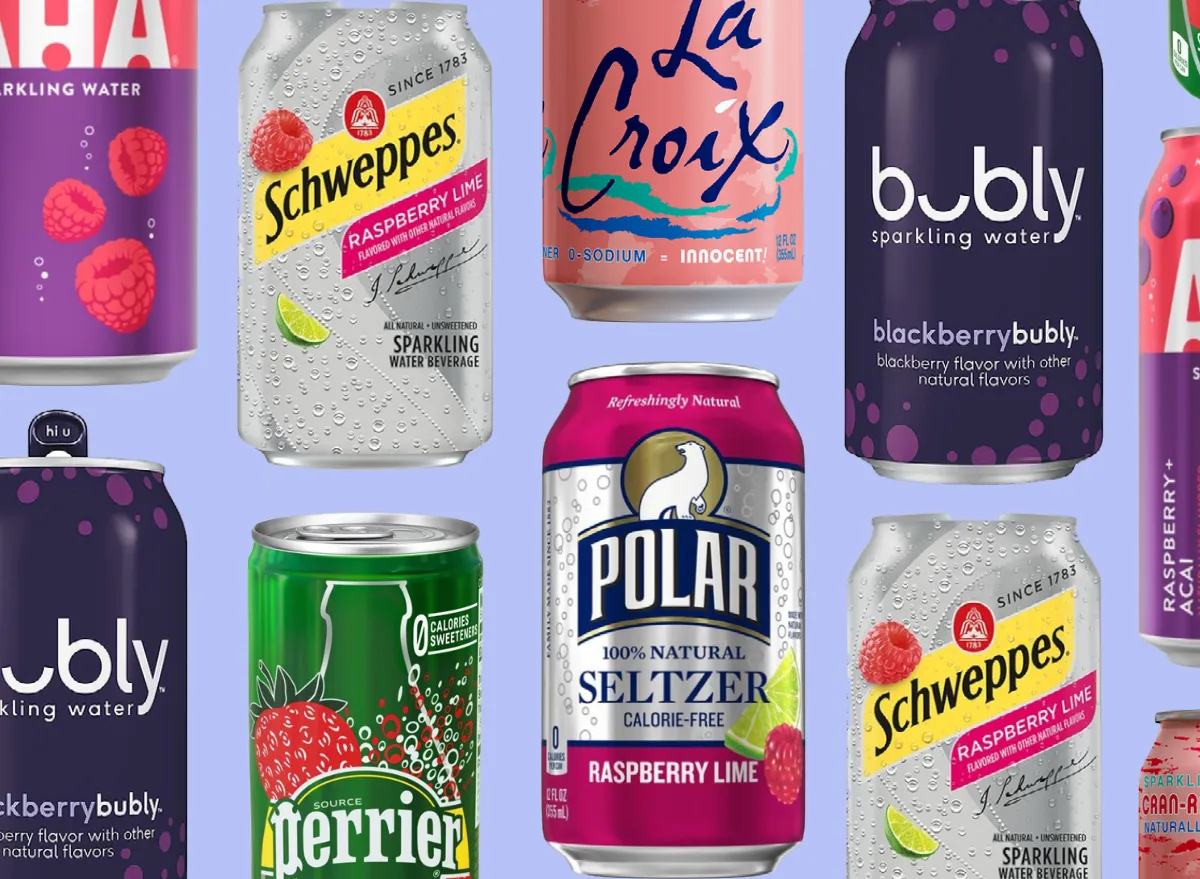 Sparkling water is the workhorse of the diet world. It contains no calories, zero sugar, and if you choose the right brand, ample flavor.
The world of seltzer has exploded in popularity in recent years with big brands taking the reigns by creating their own lines, and smaller labels popping up everywhere. As always, with great variety comes a large variation in quality—at least, among the flavored varieties.
We tasted 10 popular brands of zero-calorie sparkling water and chose a berry flavor from each for consistency. It was a tough decision, but ultimately, we determined the best-tasting flavored sparkling water out there. Keep reading to find out which brand won!
The process
Two people tasted each sparkling water blind, rating it on taste, texture, and whether we would buy the seltzer again. One notable thing was how much these simple sparkling waters varied in taste and texture—some were crisp and clean with pleasant flavors, while others were overbearing or fake in flavor and lacking in effervescence.
Also, we noted that while we knew these were all berry flavors, without the cues from the cans, it was very difficult to pinpoint the exact flavors in most cases.
Read on to see which sparkling waters made the cut and which are better left behind. (Plus, read We Tasted 10 Popular Light Beers & This Is the Best.)
S. Pelligrino – Blood Orange & Black Raspberry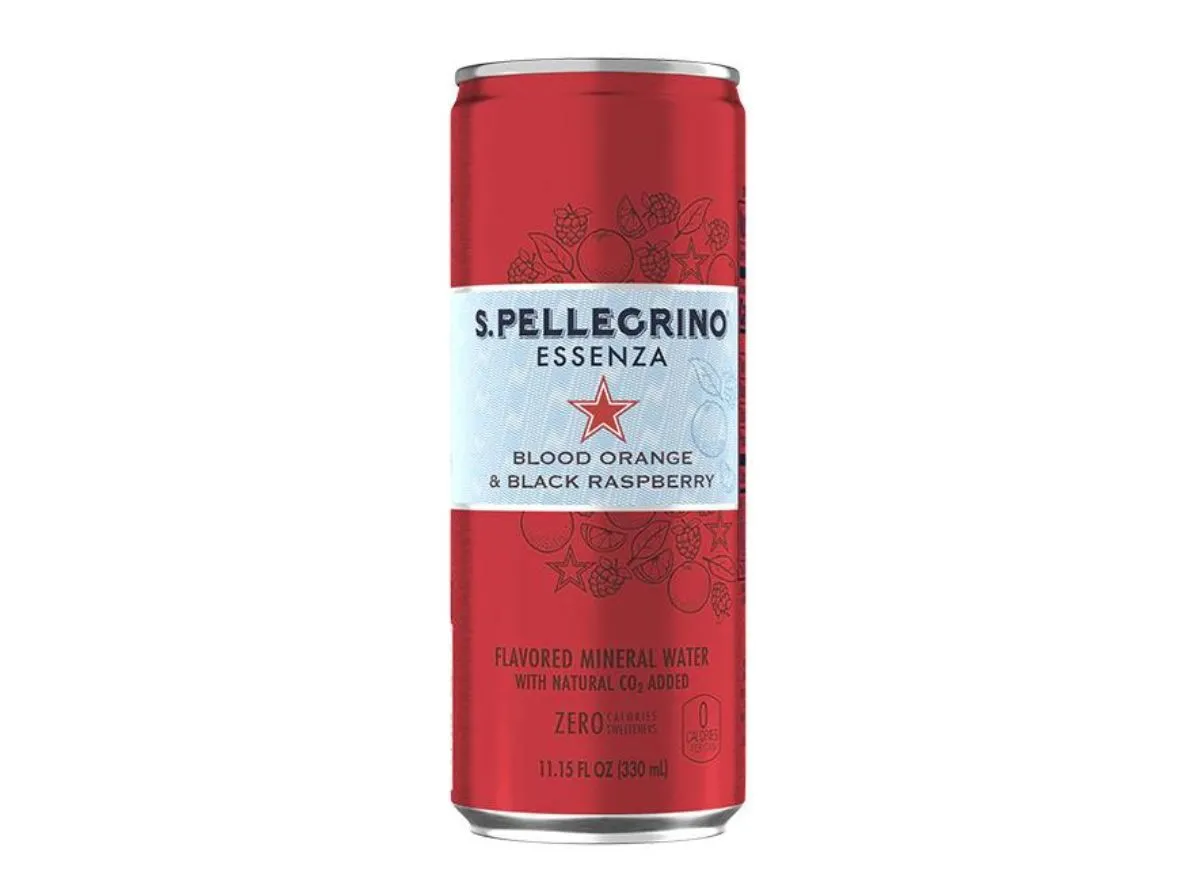 S. Pellegrino has been producing world-class sparkling mineral water for 120 years, but its foray into the flavored sparkling water world is more recent. S. Pellegrino's Essenza line comes in 5 fruit blends. We tried the Blood Orange & Black Raspberry. We are sorry to report that this was the worst sparkling water flavor we tasted. It lacked aroma and has a very light effervescence. One taster called it "bitter" while the other thought it tasted like old sparkling water. Perhaps the other flavors are better?6254a4d1642c605c54bf1cab17d50f1e
La Croix – Cran-Raspberry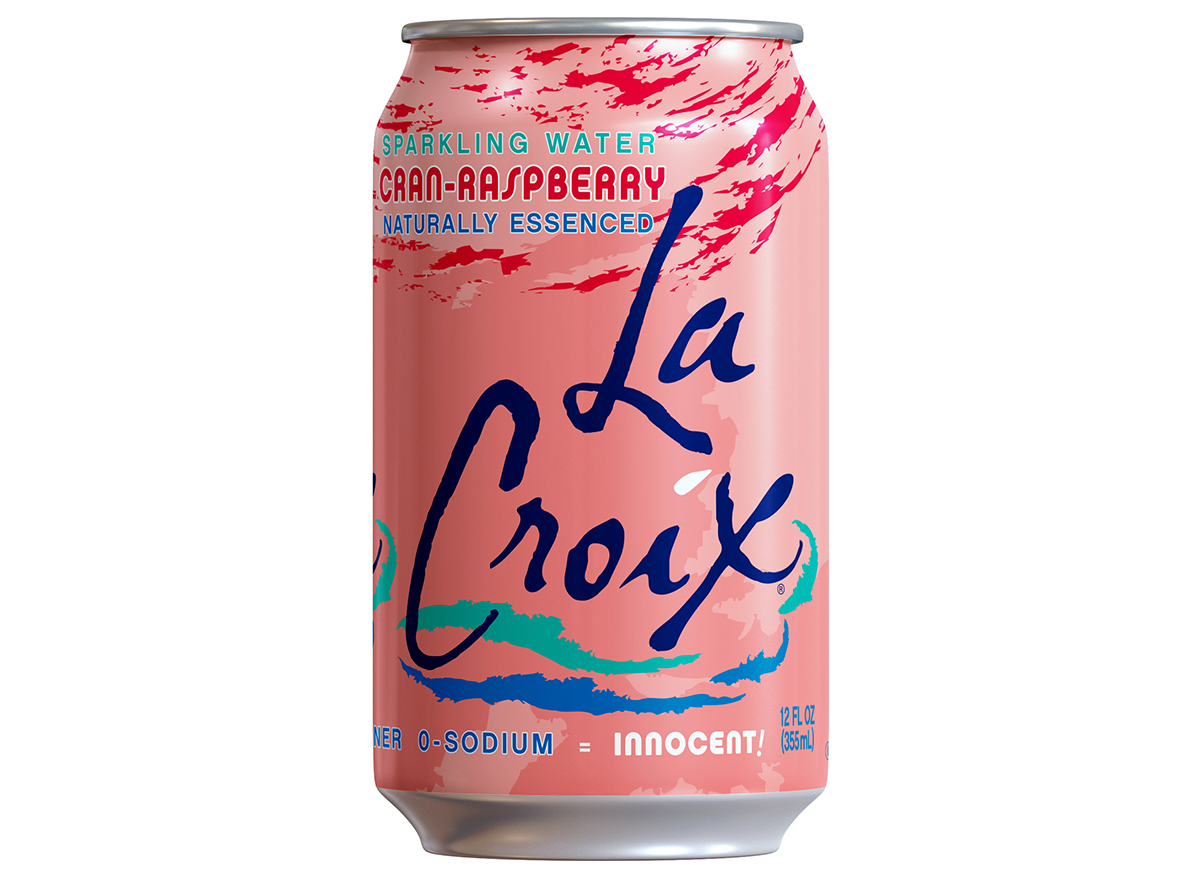 This cult-classic beverage was founded in 1981, and probably has the most variety of flavors of all the brands. We counted 19 plus, not including the new Curate and NiCola lines. We tried the Cran-Raspberry. While one taster liked the La Croix a bit better than the other, overall, it got poor marks in taste and fizziness. One taster thought it had an odd smell, and while it tasted fruity, the flavor was not well-received and was very artificial. The low fizz and oddly thick texture left this one with a lot to be desired.
Polar – Raspberry Lime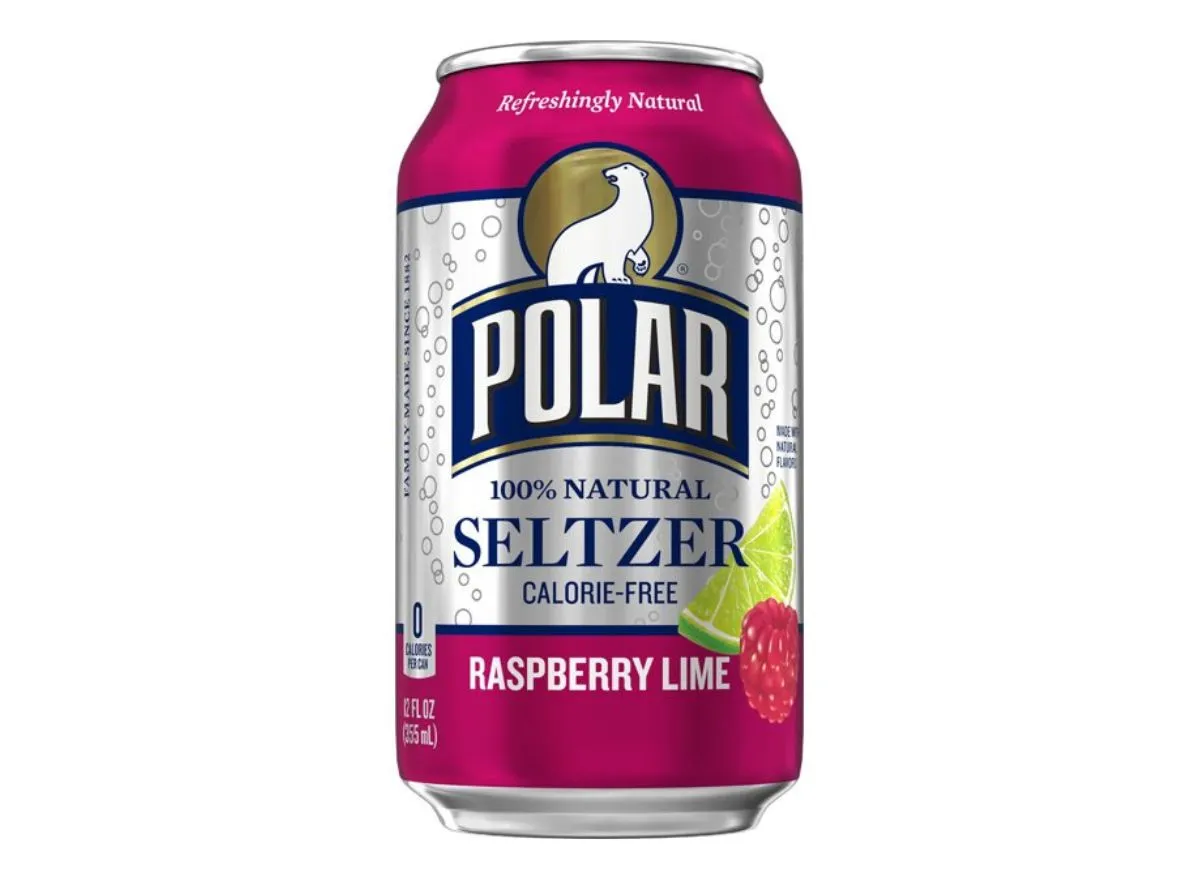 Polar has been in the seltzer-making game since 1882. The company now carries about 20 different flavors with some seasonal flavors thrown in. We tasted the Raspberry-Lime flavor. This seltzer didn't fare much better than the two previous ones. It had a better level of fizz, but the flavor was not loved. One reviewer called it simply "not tasty," and the other said it "tasted like watered down ginger ale."
bubly – Blackberry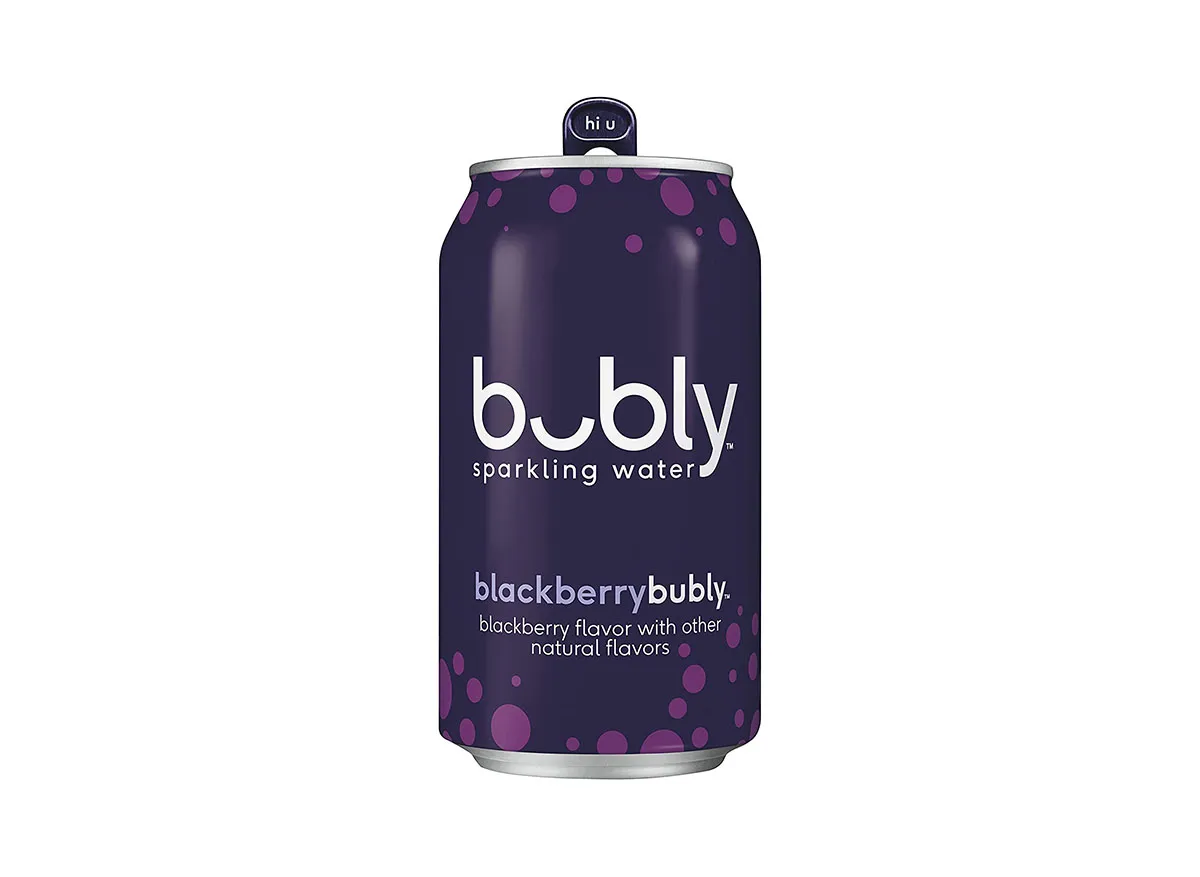 In 2018, Pepsi finally dipped its proverbial foot into the sparkling water pool. The bubly line has 16 flavors "with essences and extracts," and the cans are fun, bright colors. We tried the blackberry. This seltzer delivered on flavor but we couldn't figure out what that flavor was supposed to be. One taster thought it tasted fake and was too strong. The other thought it was pleasant. All in all, it wasn't a memorable quaff.
Poland Spring – Twist of Triple Berry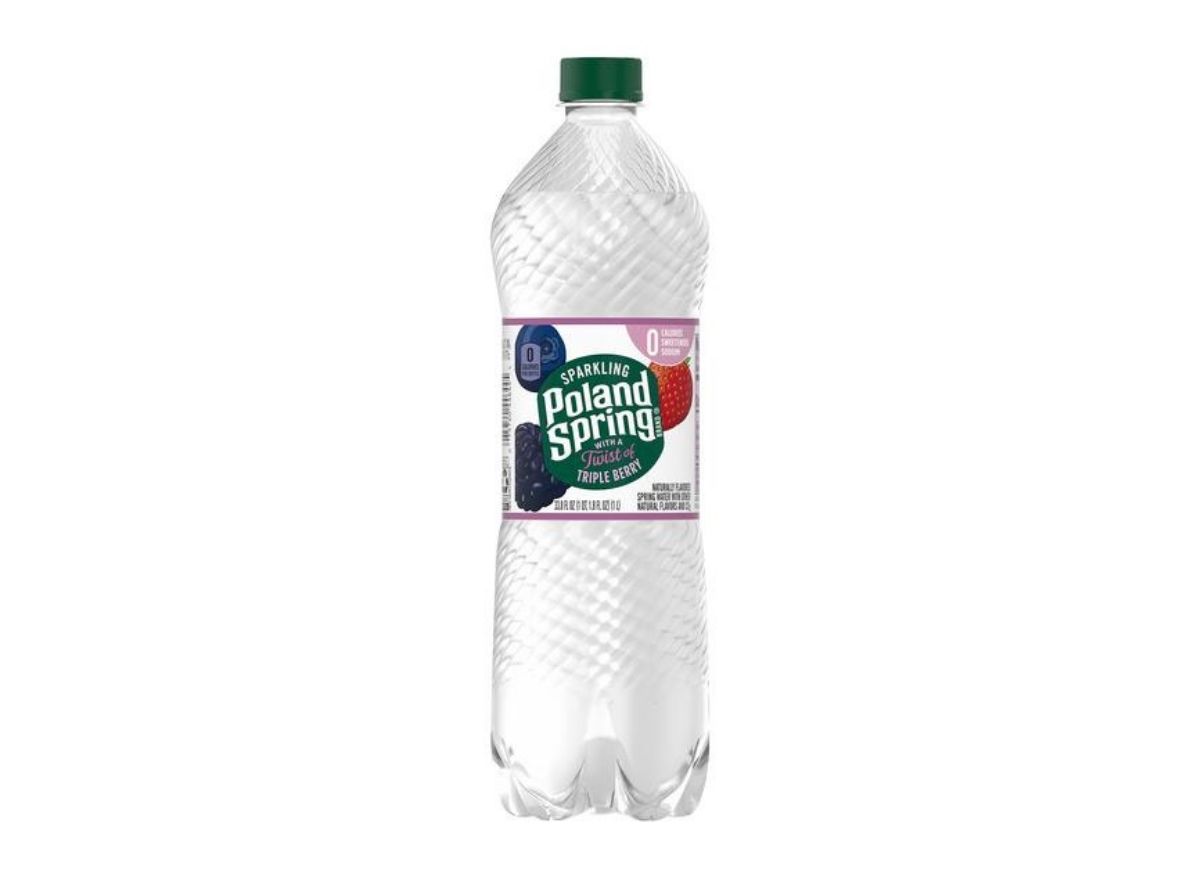 Poland Spring began shipping spring water in 1845, but its flavored sparkling water line didn't come out until much later. The company carries about 17 flavor blends, and we tried the triple berry flavor. This drink split the tasters: One praised the refreshing berry flavor and noted that it was pleasant and not too strong; The other thought the drink was too understated and it had practically no flavor. If you're into a subtle, refreshing seltzer, this could be the one for you. If you're looking for more flavor, read on.
Bowl & Basket – Raspberry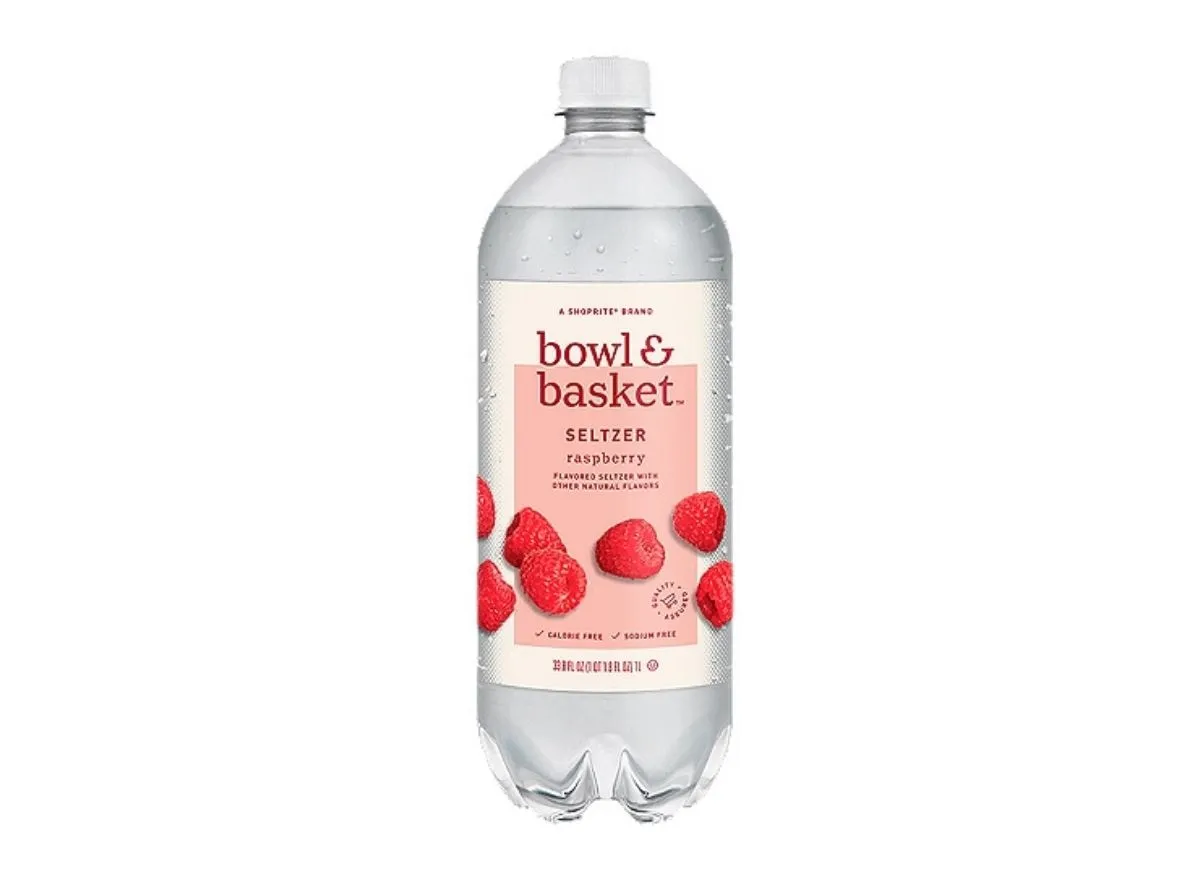 Bowl & Basket is the Shop Rite store brand, and the raspberry flavor beat some of the other sparkling waters by being just fine. This drink had nothing remarkable about it. One taster thought it had a "slight fruit flavor" and "good bubbles." The other thought it was "super clean," but didn't have much flavor. This fell in the middle of the pack because it didn't taste bad, but not necessarily good. This is a PSA to try your local supermarket's store brand. It's probably cheaper than the national brands and you might like it.
AHA – Rasberry-Acai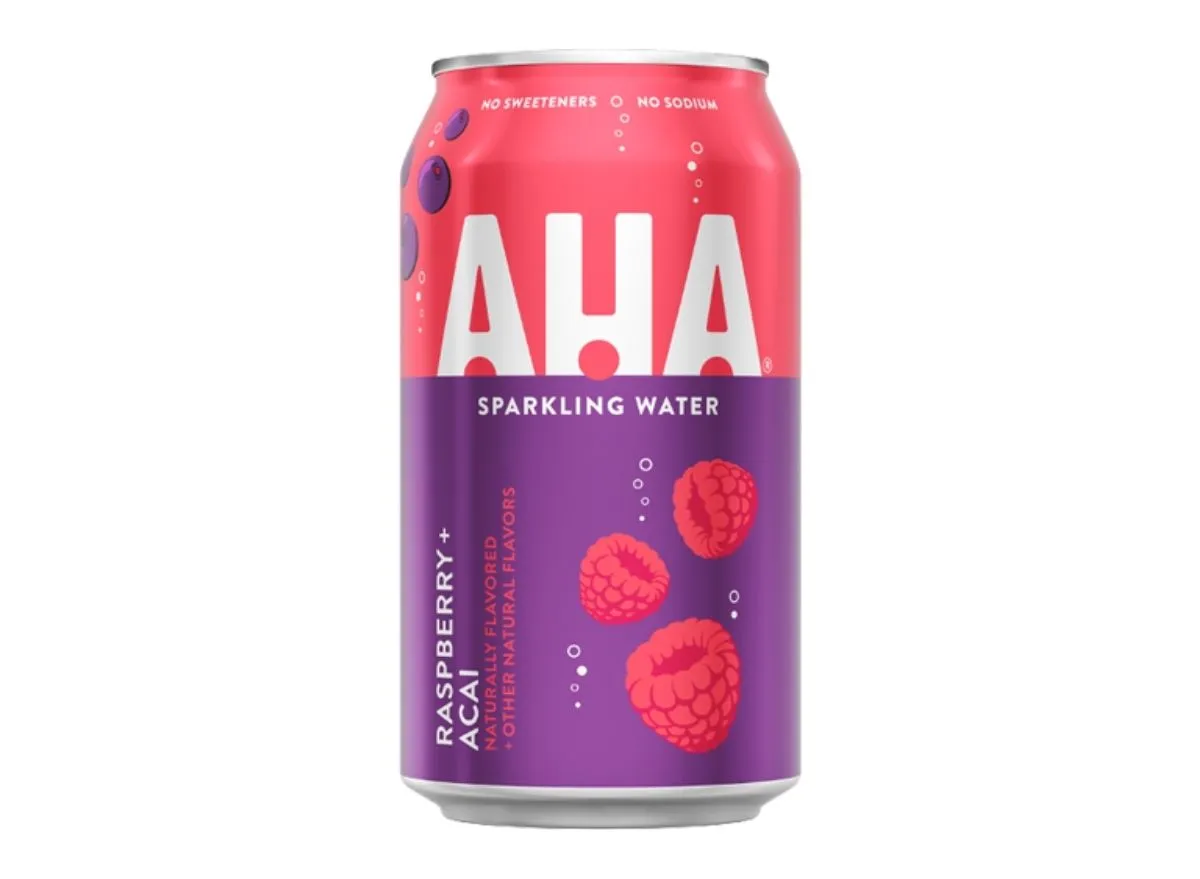 AHA is Coco-Cola brand's sparkling water line and the flavors are all blends with some containing caffeine. We tried the Rasberry-Acai. AHA split the tasers again: One praised the tangy flavor and thought the seltzer was "pleasant and bubbly"; The other detected some berry, but found it very faint and thought there was an "odd, unpleasant, funky" flavor present. If you like the flavor of acai, this could be for you. The other fun flavors of AHA are also worth a try.
Perrier – Strawberry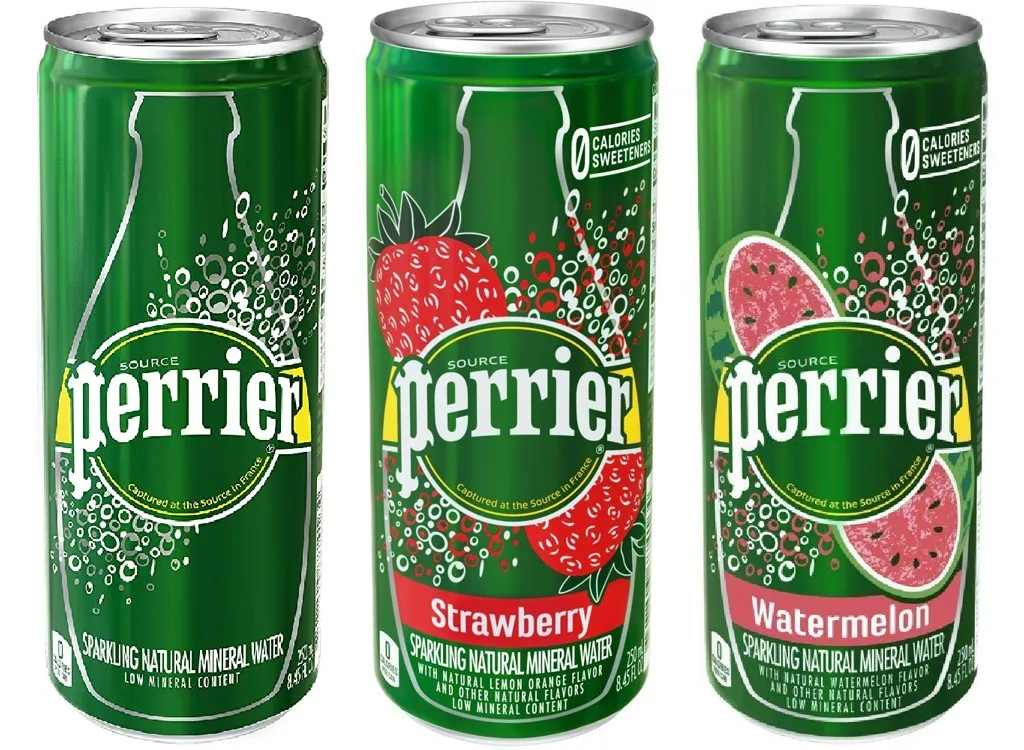 Perrier has been around since 1863 when the company started bottling sparkling mineral water. Naturally, this brand jumped on the sparkling water bandwagon. Perrier has 9 flavors of sparkling water, including an interesting cucumber flavor (which would probably be good with gin). We tried the strawberry. We were again split on the flavor of this sparkler. One taster thought it had a pleasant flavor and good level of fizz, but the other thought it smelled like "fake strawberry" and found it overpowering. The bubble level was, however, just right. Pick your favorite flavor of this one and give it a try!
RELATED: The Most Toxic Drink In Grocery Stores
Schweppes – Raspberry-Lime
Schweppes claims to have launched the world's first soft drink in 1783 with its tonic water. It offers eight flavors of sparkling water, and we tried the Rasberry Lime. Both tasters liked this seltzer. One called it "tangy" and "refreshing." While the other said it had a strong berry flavor and was very drinkable. It had an intense level of fizz that did not dissipate quickly.
Waterloo –  Strawberry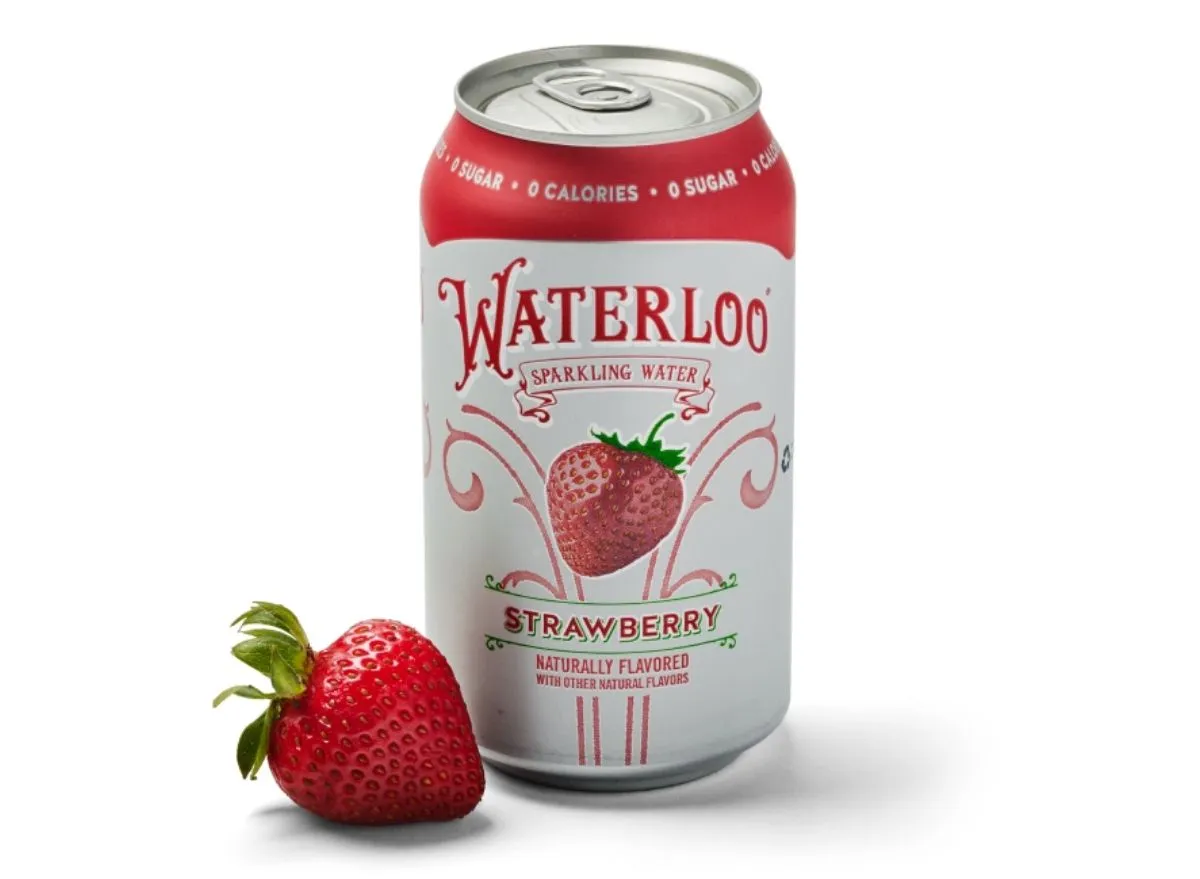 A relative newcomer to the seltzer world, Waterloo was launched in 2017 and has 12 different flavors. We tasted the strawberry. Waterloo got top marks from the two tasters in both flavor and texture. One thought it had a mild berry scent and said the flavor was "not too strong" and "refreshing and clean." The other loved the fruity taste and found the fizz level to be pleasant. The company prides itself on creating authentic flavors through rigorous testing and thinks of carbonation as a "true ingredient." Both of these things came through in the final product.
Check out more of our exclusive tastings:
We Tasted 9 Diet Sodas & This Was the Best
We Tasted 10 Popular Canned Cocktails & This Is the Best