10 Costco Perks You Need to Take Advantage Of Right Now
From popular services to little-known tips, these perks will help you get more from your membership.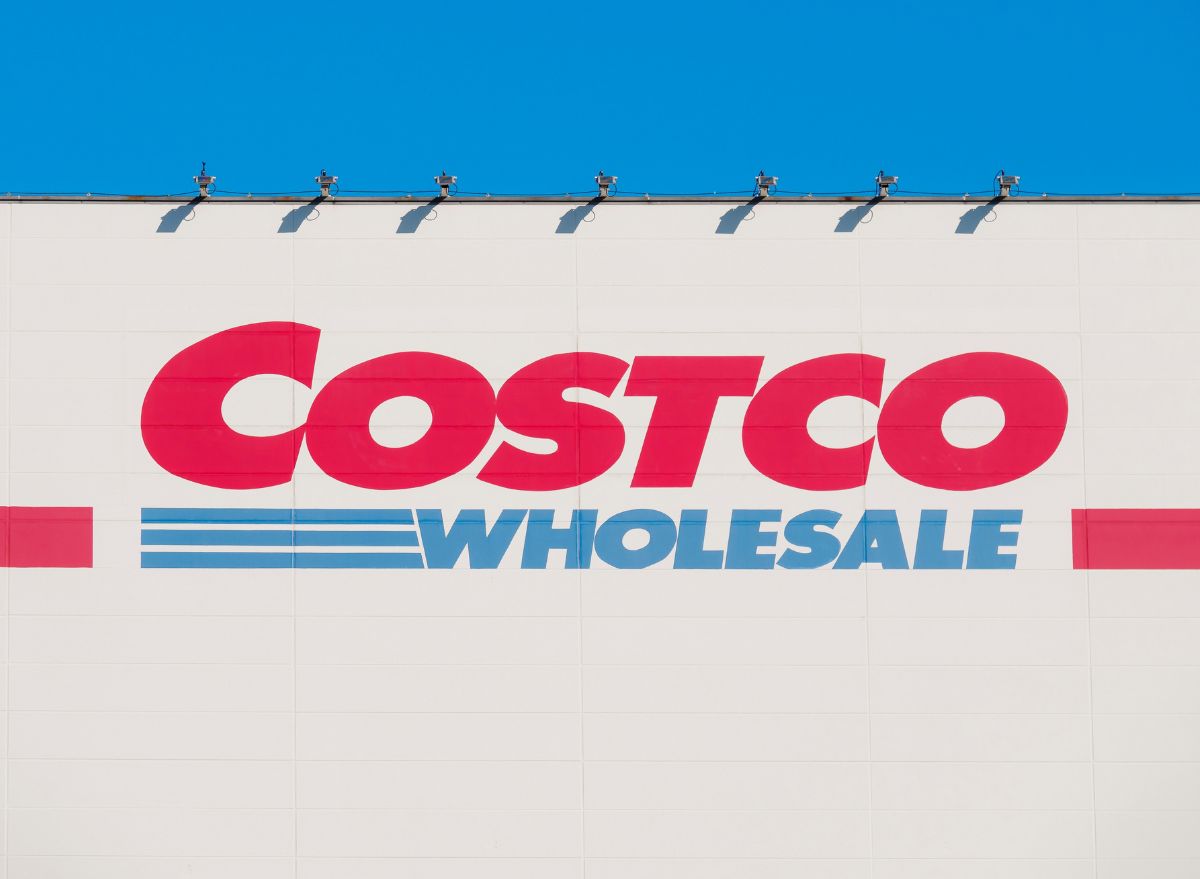 The product recommendations in this post are recommendations by the writer and/or expert(s) interviewed and do not contain affiliate links. Meaning: If you use these links to buy something, we will not earn a commission.
Costco is a wholesaler at heart—but it's also become so much more than that over the years, thanks to all of the tantalizing offerings members can access. In fact, Costco's goods and services are so all-encompassing that you could probably survive for weeks or more inside one of the retailer's warehouses without stepping out into the real world.
The discount prices on bulk groceries are a major bonus of holding a Costco membership card, of course. And there's no denying the pull of its fan-favorite yet fairly-priced food court. But for anyone hoping to get the absolute best value out of the $60 or $120 they pay each year in order to shop at Costco, there's a wide range of perks that can bring additional savings and benefits.
Some of these are already pretty well-known, but others might come as a surprise to even some of the biggest Costco devotees.
Here are 10 amazing Costco perks you should be taking advantage of right now.
Membership Prescription Program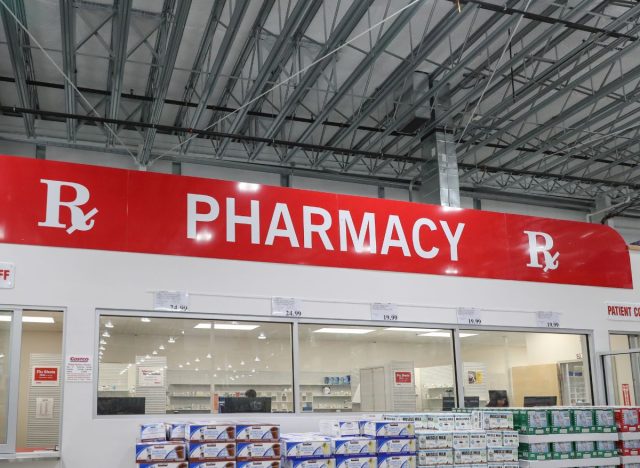 Not only can you get your prescriptions filled through Costco's pharmacies, but you can also score major savings on your prescription medications if you take advantage of this perk.
Costco offers a Membership Prescription Program that provides discounts on prescriptions for people who are uninsured or whose insurance doesn't cover all of their medications. Any Costco member can join the program and receive those discounts at participating pharmacies, plus it will also cover pets and any dependents under 18 years old.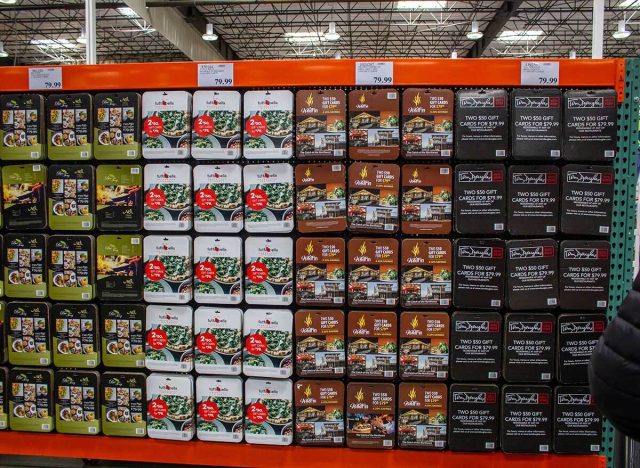 One of the most unbelievably cost-effective Costco perks of all has to be its gift card deals. Costco sells packs of gift cards for plenty of national chain restaurants, video game companies, movie theaters, travel companies, theme parks, and even local brands and businesses.
The best part about these packs is that Costco actually asks for less than the face value of these gift cards. For example, the retailer currently lists a four-pack of $25 Domino's e-gift cards online for $79.99, so you could get $100 to put toward your next Domino's night while only paying $80. Check out the gift card section at your local Costco to see which deals are available right now, or feel free to peruse the gift card section on the Costco website.6254a4d1642c605c54bf1cab17d50f1e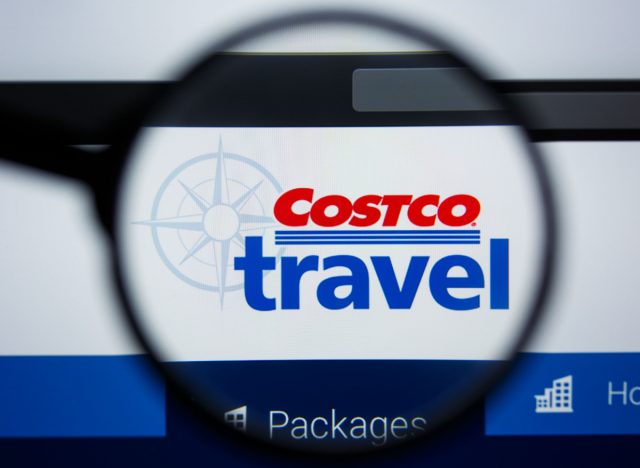 One of the most extravagant things that you can purchase through Costco isn't the big-screen televisions, but whole vacations.
Through the Costco Travel service, you can book full vacation packages or specific services you may need for your travels, like hotels and flights. Members have raved about this perk, saying that it helped them save four figures on their travels costs. With this in mind, it's worth at least checking how much you'll pay by booking through Costco versus through another service. And if you do manage to get major savings by booking through Costco Travel, that's more money you can put toward fun vacation activities.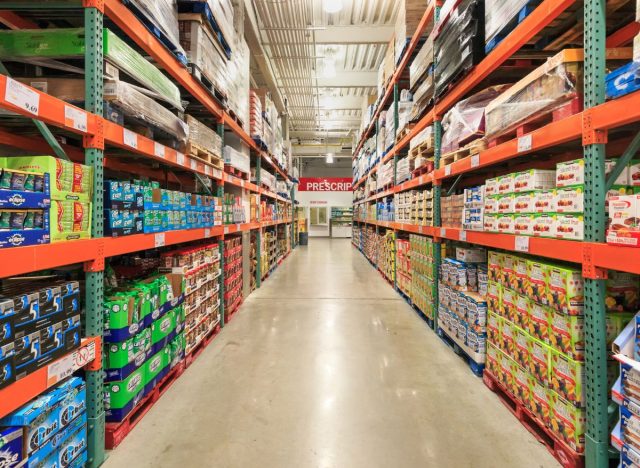 If you've ever wished that your local Costco sold a certain item, there's a way you could get it added to shelves. Back in April, a Costco member took to Reddit to share a story about requesting a product (Kirkland Signature frozen burgers) for their warehouse. Not only did the member's Costco oblige the request, but it started carrying the frozen burgers within a week.
Other Costco shoppers were positively surprised that the retailer had come through for the customer so quickly. Some were also inspired to submit their own requests for products that they wished the warehouse they frequent would sell. Of course, it's not a guarantee that Costco will fulfill all or even most of the requests it receives, but the Redditor's story certainly makes it worth a shot. Anyone looking to request a product should visit the Costco app or website, which has the option to submit feedback for specific warehouses.
Electronics trade-in program
If you shop at Costco, you can potentially convert any old electronics you have sitting around into funds to put toward your next shopping trip. Costco offers a program through trade-in company Phobio in which members can send in those dated devices.
If you're looking to take advantage of this perk, you can start by heading over to the Costco trade-in page on the Phobio website and providing information about your device to receive a quote.
If you choose to go through with the trade-in, they'll send pre-paid shipping supplies and packing instructions directly to your home. Once you erase the device, pack it up, and ship it to Phobio, they'll inspect it and provide you with either a Costco Shop Card or a Digital Costco Shop Card with the trade-in value.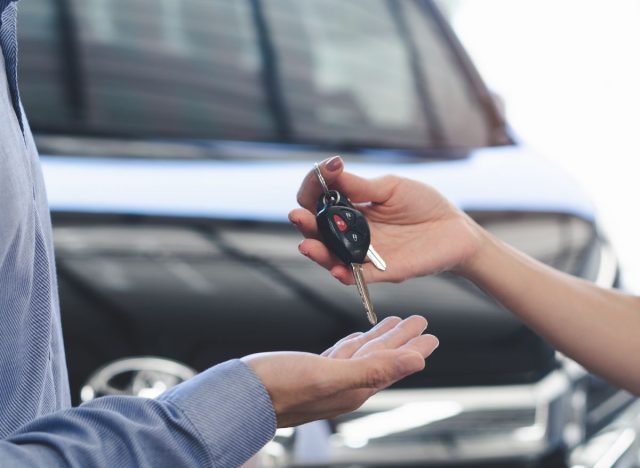 Costco's rental car booking services are technically under the Costco Travel umbrella, but the perk is so beloved that it deserves its very own callout on this list. Costco shoppers say that this service is not only convenient, but super cost-effective as well. They also love that they can add on a second driver for the rental cars at no extra cost.
"Fast, easy, no hidden fees, free second driver, and a huge discount over retail," one fan raved on Reddit.
"I don't have to rent cars often but the process is so stinking simple with Costco," another Redditor wrote.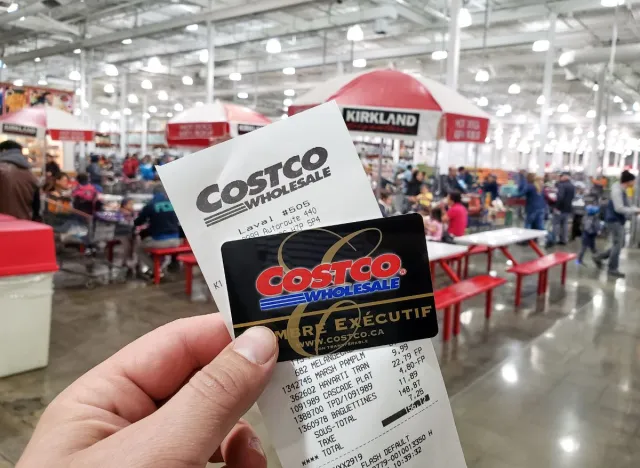 Most consumers have probably experienced the frustration of purchasing a full-priced item just before it goes on sale. But if you shop at Costco, you don't really have to worry about this at all.
Members can receive a price adjustment on any items purchased within 30 days before a change in price and "within applicable promotional item limits," according to the Costco website. All they have to do is fill out an online form and then wait five to seven business days to have the credits issued back to their original payment method.
Most Costco shoppers are probably already well aware of this perk, but it's so widely-praised that it still merits a mention.
Costco members frequently tout the retailer's gas stations as having some of the most consistently low prices out of any pumps near them. Better yet, Kirkland Signature Gasoline contains five times the EPA detergent requirement for both the regular unleaded and premium gasoline grades, and it's "formulated to clean your engine and help your vehicle run like new," according to the Costco website.
Even if the savings at Costco come down to just a few cents, gas is enough of a necessity that those discounts will definitely add up over time. Members can use the retailer's site to check exactly how much gas costs at warehouses near them on any given day.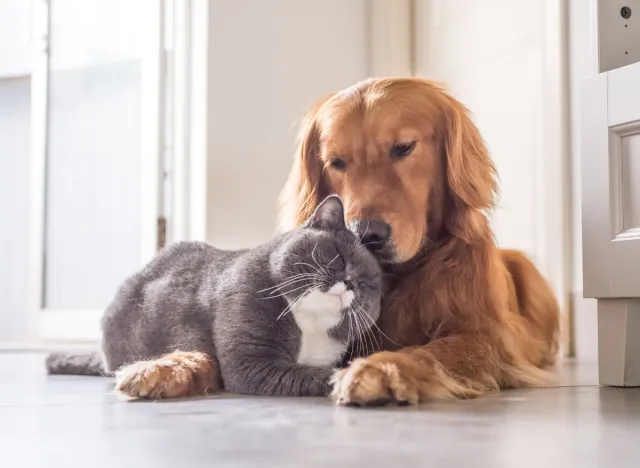 Any pet owners know that getting their animals the absolute best veterinary care can sometimes come at an astronomically high cost. Luckily, Costco has partnered with pet insurance provider Figo to help owners cover those tough costs. And according to the retailer's website, you could be eligible for an exclusive discount on Figo insurance plans just by virtue of being a Costco member.
Costco members—and anyone who gets coverage through Figo for that matter—will have to pay monthly premiums based on their pet's age, breed, location, and the plan they choose. The upside, however, is that Figo may reimburse up to 100% of your vet bills. Your Figo plan can cover costs ranging from emergency vet visits to your pet's prescriptions.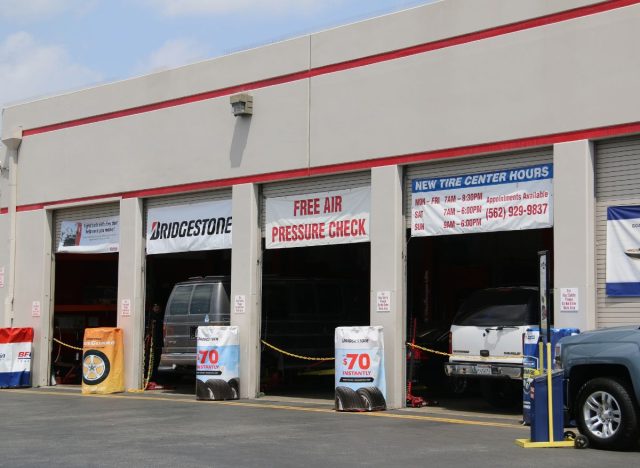 The next time you need a new set of tires, you might want to consider purchasing them from Costco. When you buy and have your tires installed at a Costco Tire Center, you can get access to a few freebie services for their entire lifespan. These include free tire rotations, tire balancing, inflation pressure checks, and flat repairs.
Additionally, all Costco tires are protected by a five-year Costco Road Hazard Warranty. This means that the retailer will repair or replace any tires that are damaged during standard vehicle operation for years after you purchase them.
Zoe Strozewski
Zoe Strozewski is a News Writer for Eat This, Not That! A Chicago native who now lives in New Jersey, she graduated from Kean University in 2020 with a bachelor's degree in journalism.
Read more about Zoe