How to Crush Your Sugar Cravings for Good
This easy 3-day plan can help you get started taming your sweet tooth.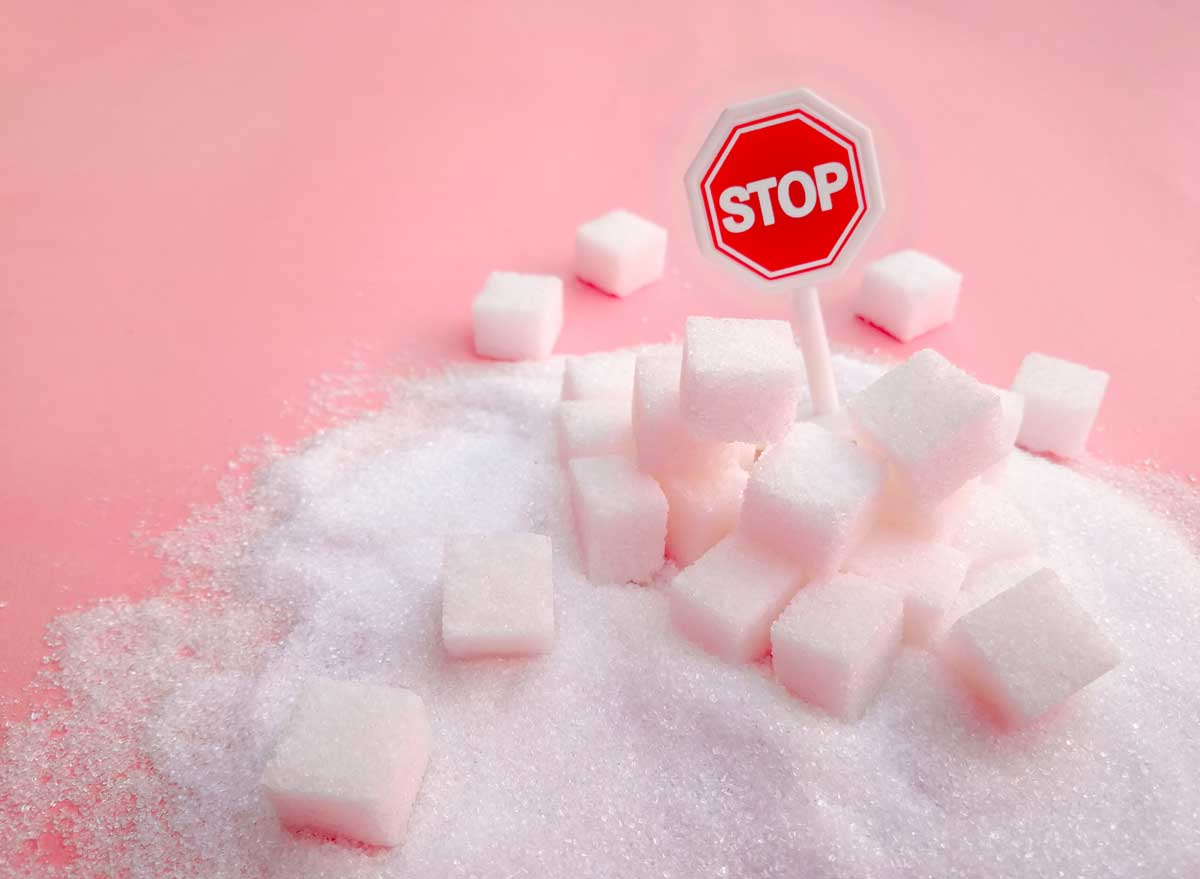 Plenty of people make New Year's resolutions to eat healthier, but actually putting those better-for-you changes into action can be a challenge. One common resolution is to cut back on sugar, but it can be hard to know where to start. Sugar hides in many sneaky places: salad dressing, condiments, bread, healthy-sounding cereals, and more. Eating better—and without added sugar—doesn't have to be confusing, though, and we have an easy meal plan you can try over a weekend to help you get started. In Michele Promaulayko's book Sugar Free 3, she outlines exactly how to tame that sweet tooth and get your cravings under control over the course of three weeks. However, if you want to test-drive cutting back on sugar over a single weekend, this simple three-day plan below can help you get in the right mindset.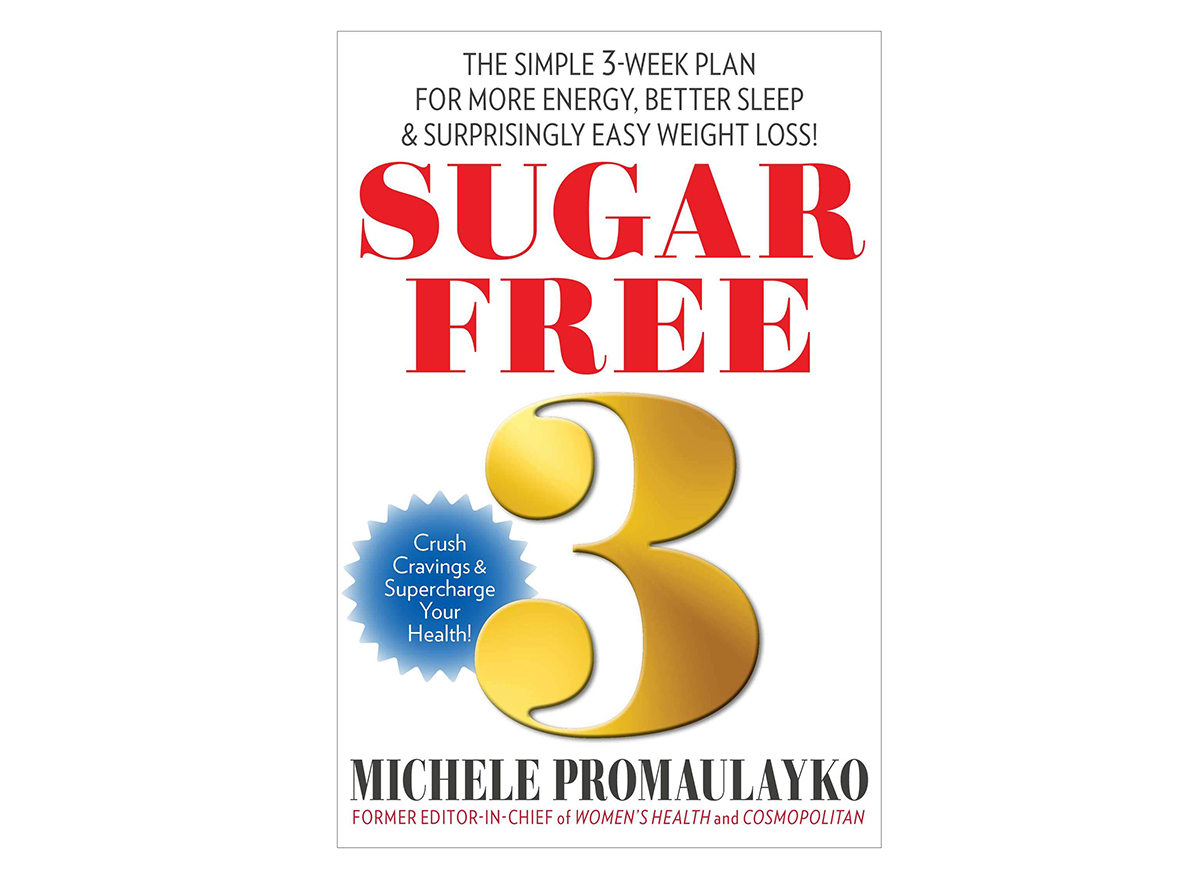 6254a4d1642c605c54bf1cab17d50f1e
Here's a sample meal plan for three days on a no-added-sugar diet. You can use this as a guide for creating custom meals that work with your dietary preferences.
Read more: How to cut back on sugar for more energy, better sleep, and weight loss success
Excerpt from Sugar Free 3:
For optimal energy, I recommend that you strive for balance at mealtime and select a balance of veggies, healthy protein, healthy carbs, and healthy fat to fill your plate or bowl.
Friday
Breakfast: Eggs, greens, avocado, and salsa. (It's optional, but you could add a little sweet potato, fruit, or no-sugar-added toast, like Ezekiel 4:9 Sprouted Whole Grain Bread.)
Lunch: Salad with grilled shrimp, veggies, sliced avocado, [and] oil and vinegar or no-sugar-added dressing. (Optional: Add brown rice or black beans.)
Dinner: Grilled steak and sautéed spinach. (Optional: Add a baked potato with Greek yogurt as a sour cream substitute.)
Saturday
Breakfast: Greek yogurt with a tablespoon of nut butter or 2 tablespoons of peanut butter powder and berries.
Lunch: A healthy bowl made of mixed veggies, grilled salmon, and avocado. (Optional: Add quinoa or brown rice—or a mix of the two!)
Dinner: Any type of lean protein and veggies, drizzle with healthy oil. (Optional: Add baked "fries" or no-sugar-added bun.)
Sunday
Breakfast: Avocado toast made with no-sugar-added whole grain bread and an egg (prepared however you prefer).
Lunch: Grilled chicken cutlet with greens, cherry tomatoes, fresh herbs, and a drizzle of extra-virgin olive oil. (Optional: Add an allowable whole grain.)
Dinner: Broiled fish, roasted asparagus, mushrooms, and cauliflower. (Optional: brown rice or quinoa.)
Snacks
A piece of whole fruit (like a peach) or a cup of blueberries with plain Greek yogurt.
Two hard-boiled eggs, with salt or other seasoning.
Roasted sweet potato wedges with a drizzle of coconut oil.
Raw veggies (jicama, cucumbers, and celery are good) and guacamole.
Green apple with nut butter.
Air-popped popcorn sprinkled with cumin, cinnamon, or cayenne.
Mary's Gone Crackers with hummus.
This excerpt has been edited and condensed for clarity.
For the complete plan to give up added sugars for three weeks, order Sugar Free 3.
Eat This, Not That!
Inspired by The New York Times best-selling book series, Eat This, Not That! is a brand that's comprised of an award-winning team of journalists and board-certified experts, doctors, nutritionists, chefs, personal trainers, and dietitians who work together to bring you accurate, timely, informative, and actionable content on food, nutrition, dieting, weight loss, health, wellness, and more.
Read more about Eat This