Adored Fast-Food Favorites You May Never See Again
We never got the chance to say goodbye.
Sure, fast-food fans have their favorite discontinued items—the Taco Bell apple empanada, the old apple pie recipe from McDonald's, Shake Shack's custard flavors of the week. But the coronavirus pandemic has brought even more trouble for some beloved food options. Fast-food chains including McDonald's, Shake Shack, and more have simplified their menus during the pandemic, and there's no guarantee everything will return to the menu when everything is back to normal.
Here are some of the fast-food menu items you may never see again if they don't return when the pandemic is over.
And for more throwbacks, check out these 15 Classic American Desserts That Deserve a Comeback.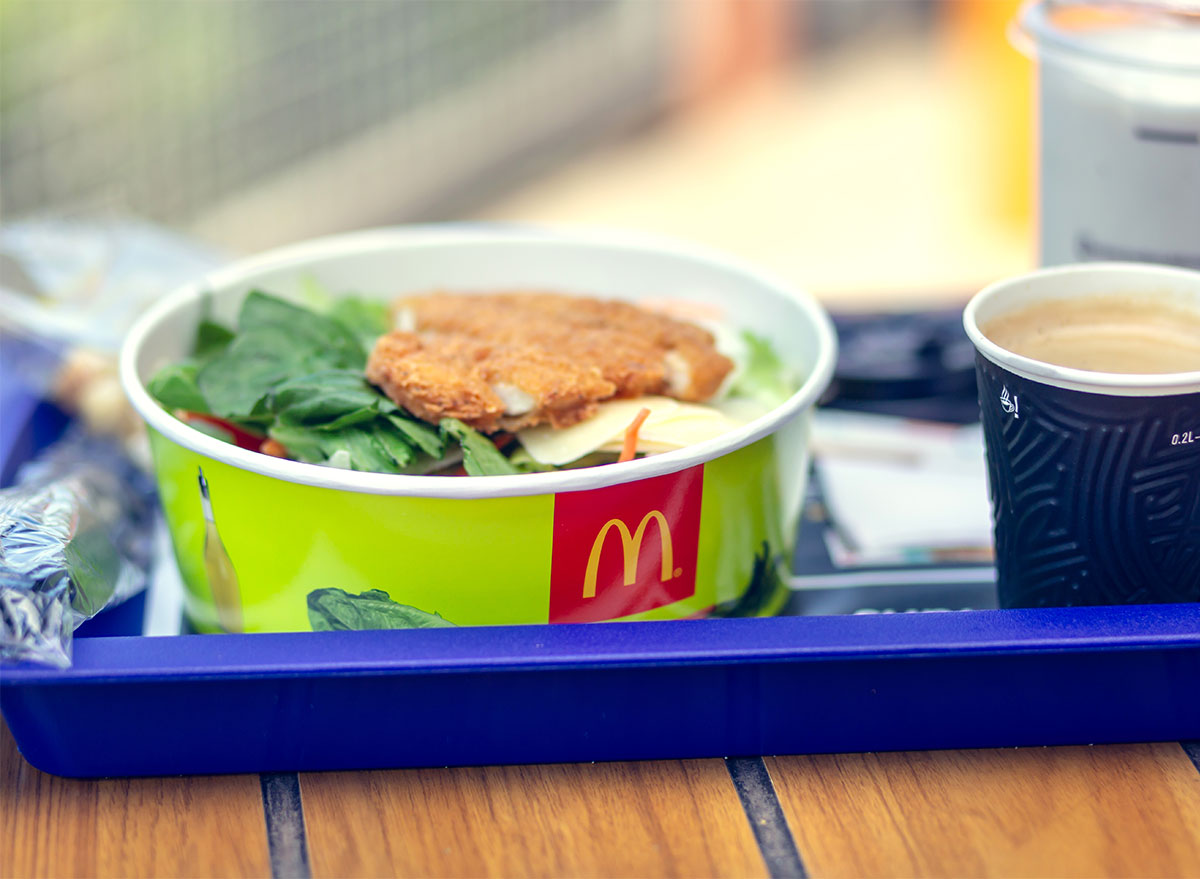 If you've ordered these healthier options at McDonald's in the past, we have some bad news. McDonald's cut salad from the menu during the pandemic, and it doesn't look like the leafy greens will ever return to the Golden Arches. It makes sense—McDonald's now won't have to buy a separate type of lettuce—but it's a bittersweet farewell.
Want to keep the nostalgia going? Here are 10 Bizarre Fast-Food Items We're Glad Never Took Off.
McDonald's All-Day Breakfast
It was a big deal when McDonald's started serving breakfast after 10:30 a.m. And apparently, we didn't know how good we had it. McDonald's did away with all-day breakfast during the pandemic, and there's no sign it will return. It makes sense that fast-food chains are simplifying their menus, but we'll be sad that we can't order a breakfast sandwich whenever the craving hits.6254a4d1642c605c54bf1cab17d50f1e
McDonald's Chicken Tenders
Chicken tenders aren't a part of McDonald's simplified pandemic menu. And it's possible they won't return when things go back to normal. At least we'll always have McNuggets.
McDonald's Artisan Grilled Chicken Sandwich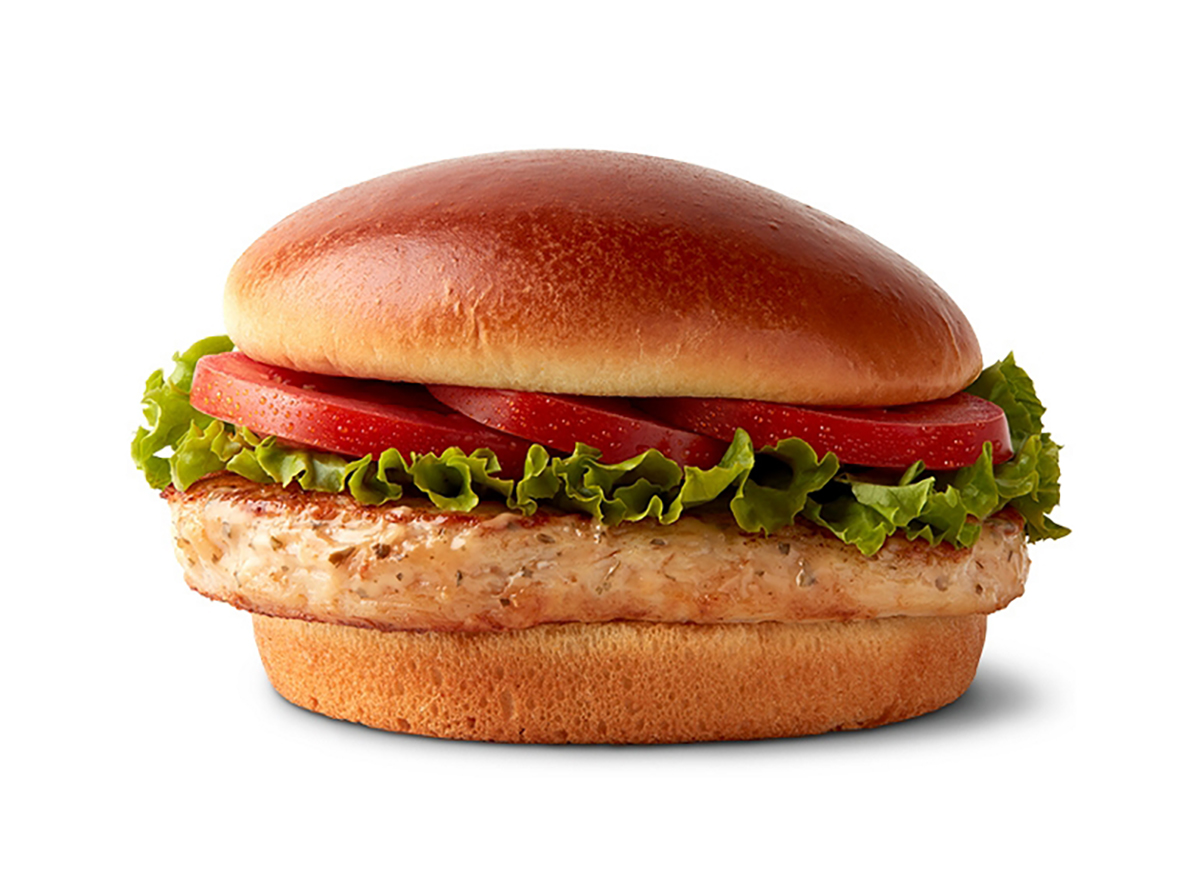 If McDonald's is simplifying its menu to feature its most popular items, it makes sense that the grilled chicken sandwich wouldn't make the cut. You can still get a crispy chicken sandwich at McDonald's, but if you favored the grilled option, you're out of luck.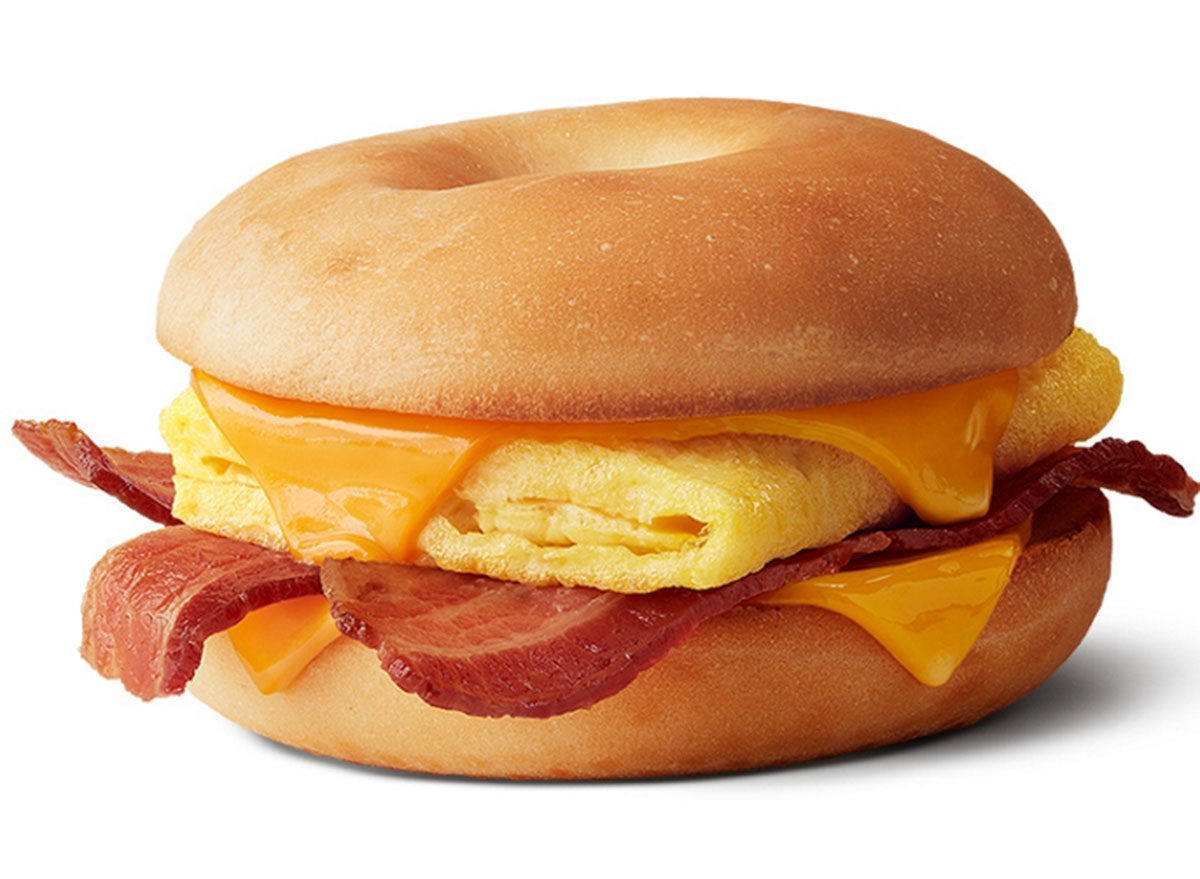 If you'd rather have your McDonald's sandwich on a bagel than on McGriddle cakes, we have some bad news. Bagels are no longer on the McDonald's menu, and they might not ever return.
McDonald's Fruit and Yogurt Parfaits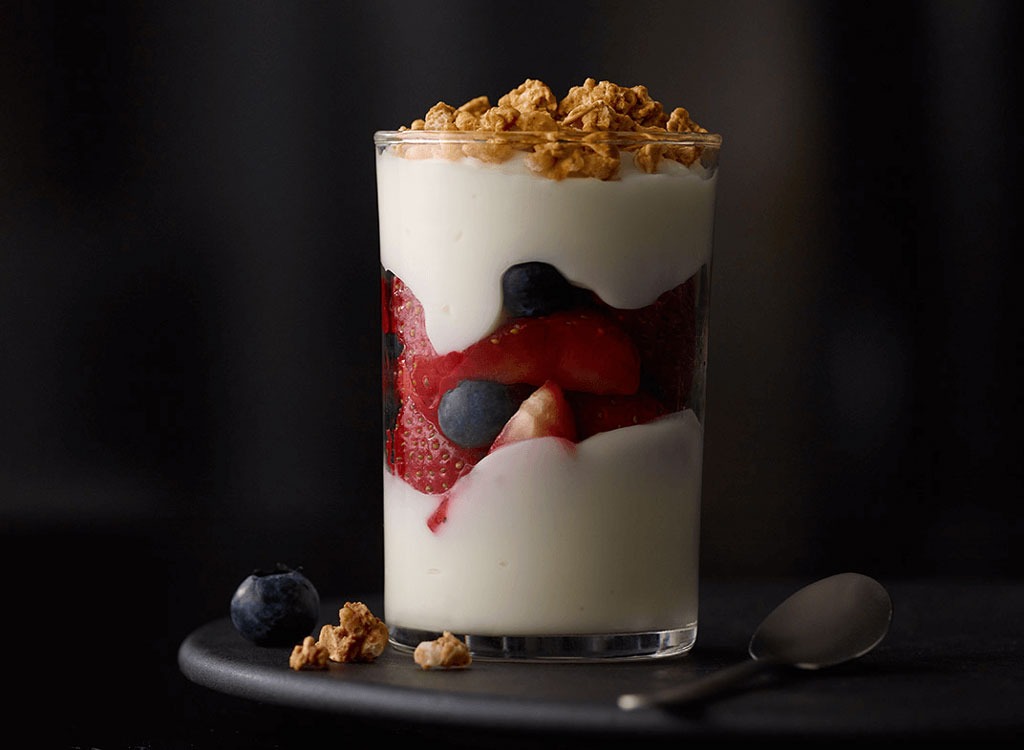 This wasn't a healthy option by any means, but it sure was tasty. Unfortunately, this side dish is no longer on the McDonald's menu and may not come back, according to The Wall Street Journal.
Shake Shack Shack-cago Dog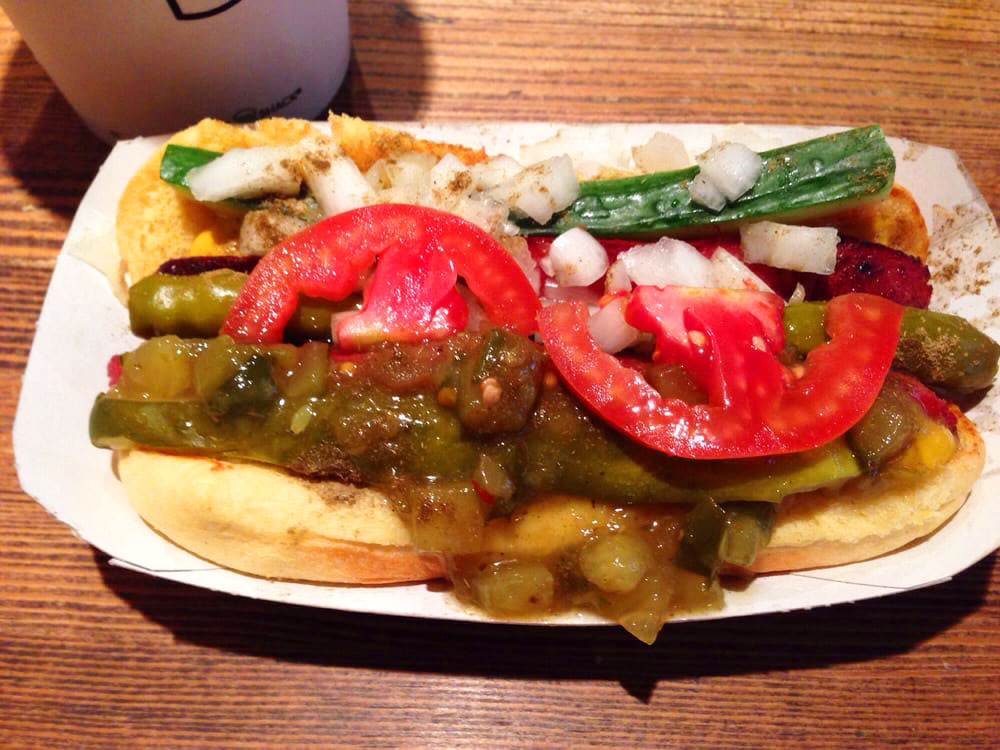 If the loaded, split-top hot dog was your favorite menu item at Shake Shack, we have some bad news. The chain has simplified its menu during the pandemic, but we're crossing our fingers that this pepper-laden dog will return to the chain eventually.
You can still get a shake at Shake Shack, but you can't get a blended concrete cup with the toppings of your choice. It's all part of the menu simplification during the pandemic—and there's no telling just when things will be back to normal.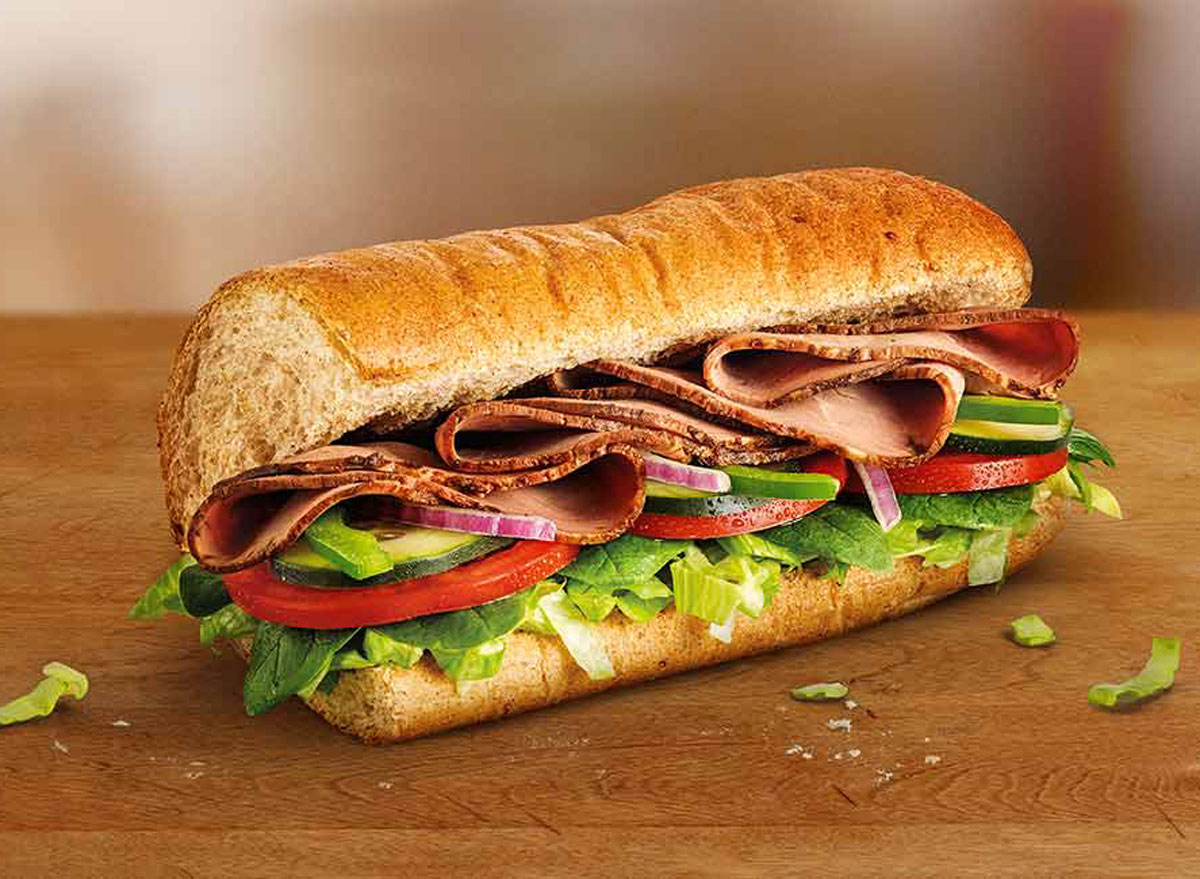 Subway has gotten rid of two meat options, roast beef and rotisserie chicken, and it doesn't look like they'll be coming back after the pandemic is over.
Subway Rotisserie Chicken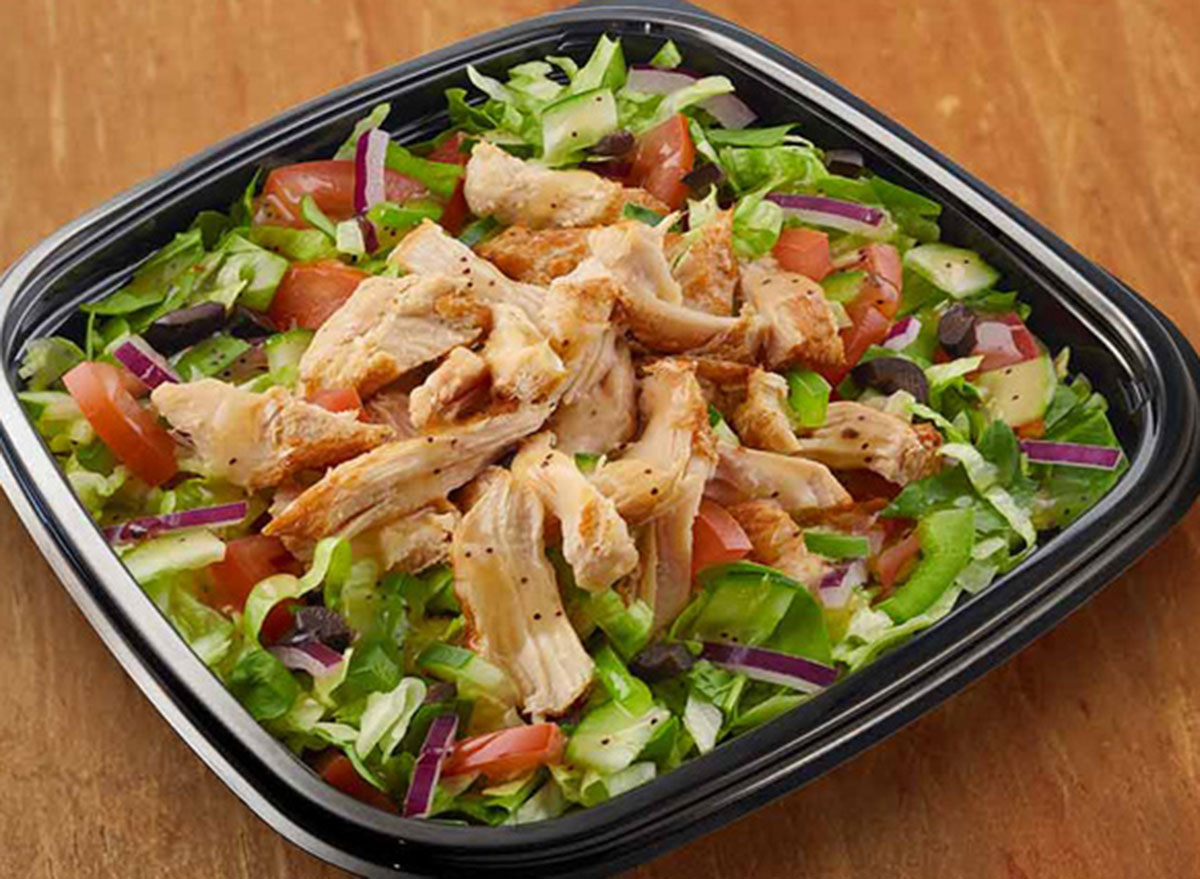 Sadly, rotisserie chicken is no longer on the menu at Subway. But if you still miss the roasted bird, there's always the supermarket option—here are 13 Amazing Facts About Costco's Rotisserie Chicken.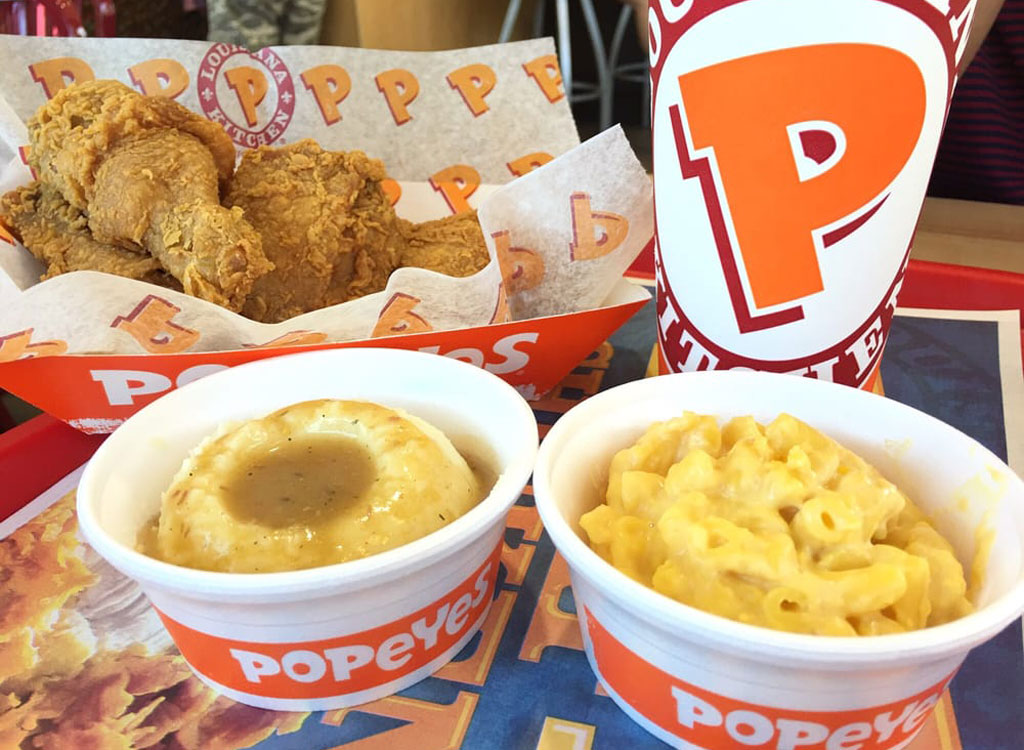 Shortly before the pandemic, I noticed that Popeyes' website no longer featured mac and cheese as a side option. (I tried calling their corporate customer service office to see if it would ever be back, but they couldn't say.) However, some recent tweets from customers suggest they've been able to find Popeyes mac and cheese in their towns, so it may not be completely gone—just check ahead if you've got your heart set on it.
Taco Bell Cool Ranch Doritos Locos Taco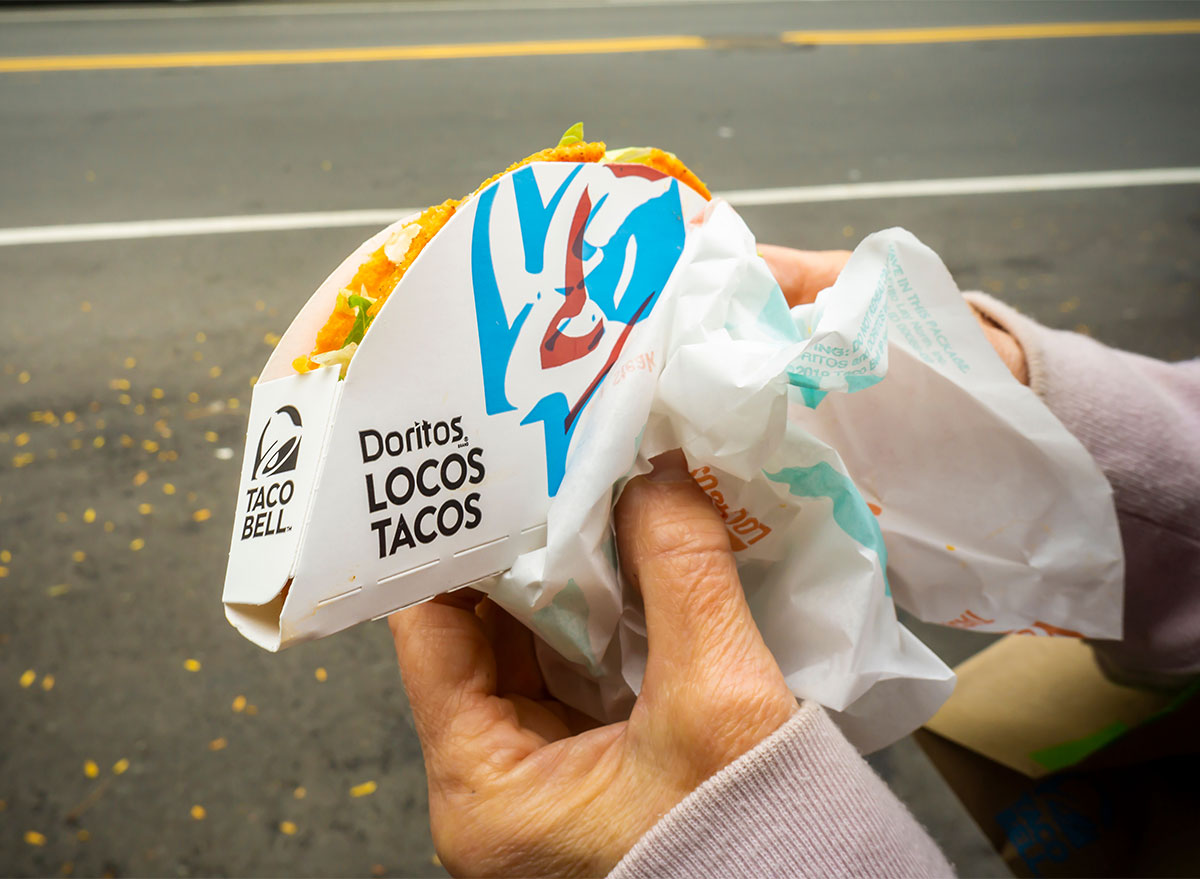 Taco Bell still has Nacho Cheese Doritos Locos tacos, but the Cool Ranch options have vanished from the menu. For shame!
Taco Bell's cinnamon twists are a sad excuse for dessert for those of us who remember the apple empanada. It was in a league of its own—and now it's gone. Like the Cool Ranch tacos, the apple empanadas were gone before the pandemic, but that doesn't mean the loss stings any less.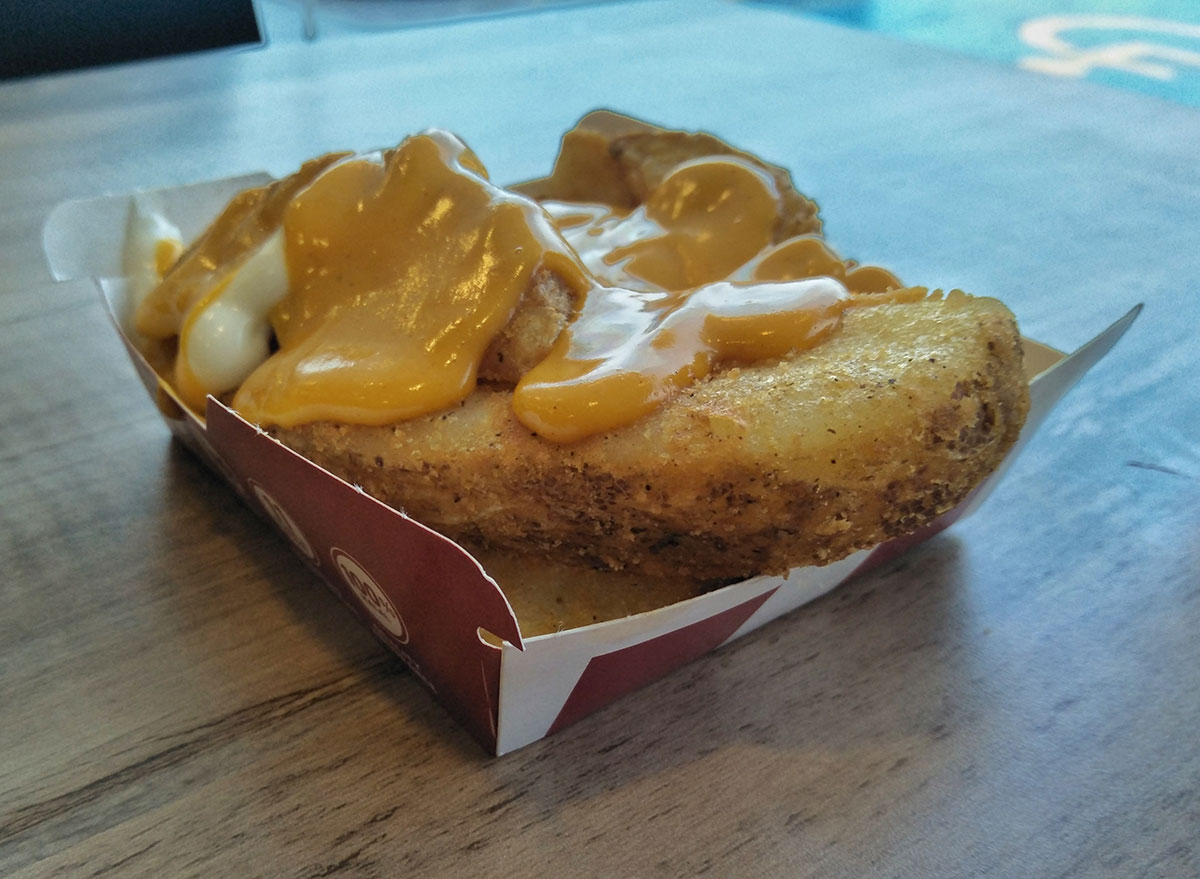 Earlier this year, KFC confirmed that it is replacing its potato wedges with standard French fries. Fans weren't exactly thrilled about the news.
And when you're cooking at home, don't miss these 52 Life-Changing Kitchen Hacks That'll Make You Enjoy Cooking Again.
Meghan De Maria
Meghan De Maria is a senior editor at
Eat This, Not That!
, specializing in food, product, and restaurant coverage.
Read more about Meghan