Discontinued Fast-Food Sides Fans Want Back
How badly do you miss these?
Conventional wisdom says that it's better to have loved and lost, but is that true? When it comes to discontinued fast-food menu items, sometimes the loss is so painful I wish I never knew how good something like Taco Bell's caramel apple empanada was. You make room for something in your heart, only to have it torn away before you get the chance to say goodbye.
With that in mind, it's a bittersweet feeling as we reminisce upon these discontinued fast-food sides. McDonald's fries were indisputably better before the '90s, and Taco Bell has sent way too many tasty foods to the graveyard.
For more, check out 5 Major Fast-Food Chains Falling Out of Favor With Customers.
Arby's Potato Cakes
The writing may have been on the wall when Arby's introduced crinkle-cut fries in March. And while we speculated this might mean the end of the chain's signature curly fries, it was actually a different potato side dish that got the boot: the Potato Cakes. Here are several more items that Arby's quietly discontinued this year.
Popeyes Cajun Rice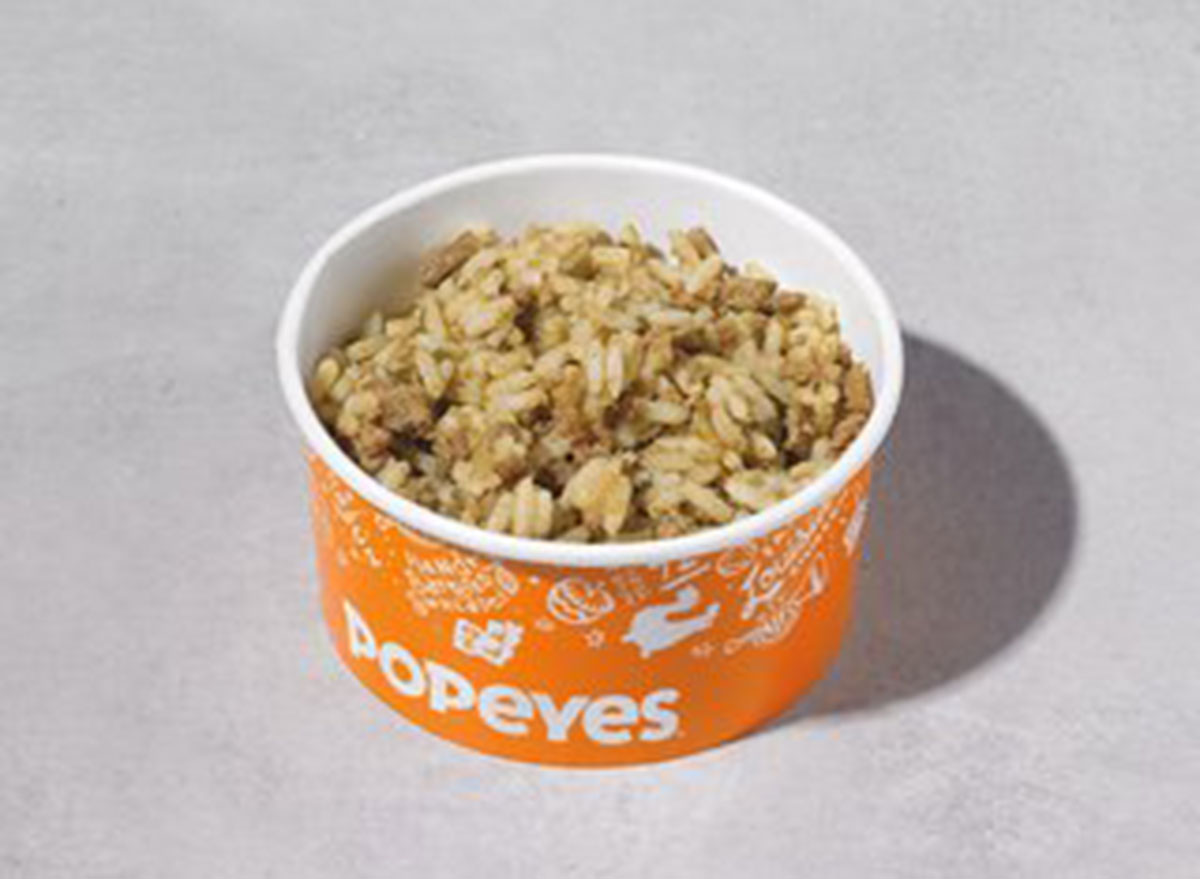 Fans are devastated that Popeyes cut Cajun Rice from its menu earlier this year. Technically a side dish, the meaty rice was enjoyed in many different ways—even as a main. Over on Reddit, one fan explained his custom of mixing the Red Beans & Rice with an order of Cajun Rice. To another fan on Twitter, Cajun Rice was the main event—and the chain's famous fried chicken "just a side gig." And while definitely not the same, you can always try Sweet & Spicy Red Beans and Rice, which is a secret menu item.
Popeyes Green Beans
Just as they did away with Cajun Rice, the chain also nixed the Green Beans at the same time. And while no one really cried for that side dish, it was still one of the only green things on the chain's menu.
KFC Potato Wedges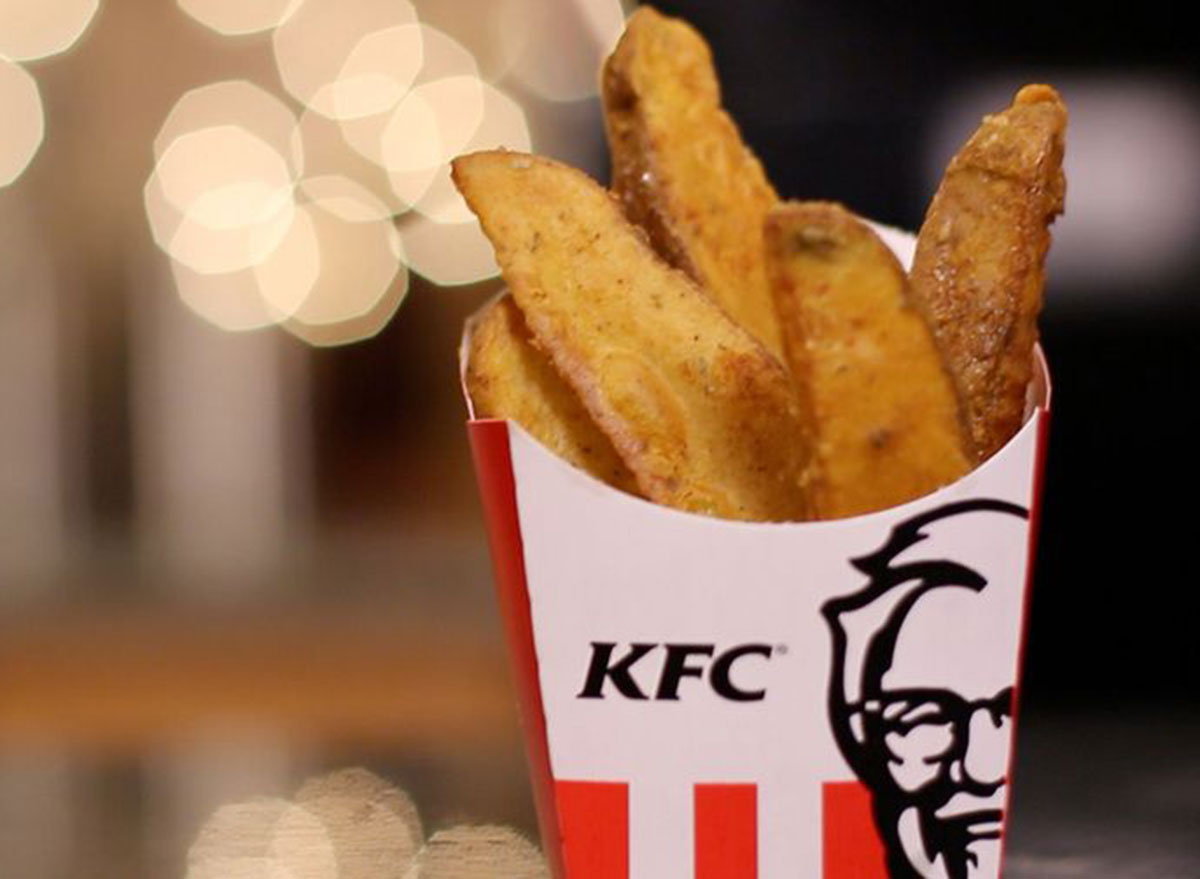 KFC stood out from the fast-food pack by offering potato wedges instead of fries. But this summer, the chain discontinued potato wedges and started offering fries instead.
McDonald's Fruit 'n Yogurt Parfait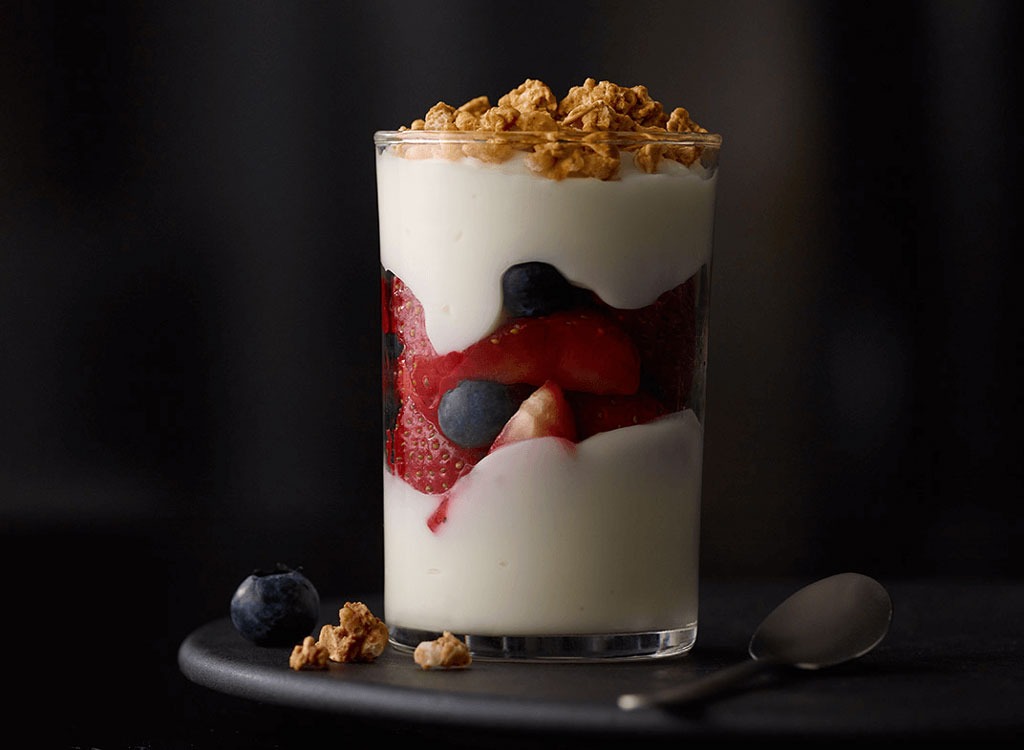 During the pandemic, McDonald's has cut multiple items from its menu, including the yogurt parfait. It remains to be seen whether this side dish will ever return to the menu.
Just steer clear of these 10 Worst Menu Items at McDonald's.
McDonald's Salads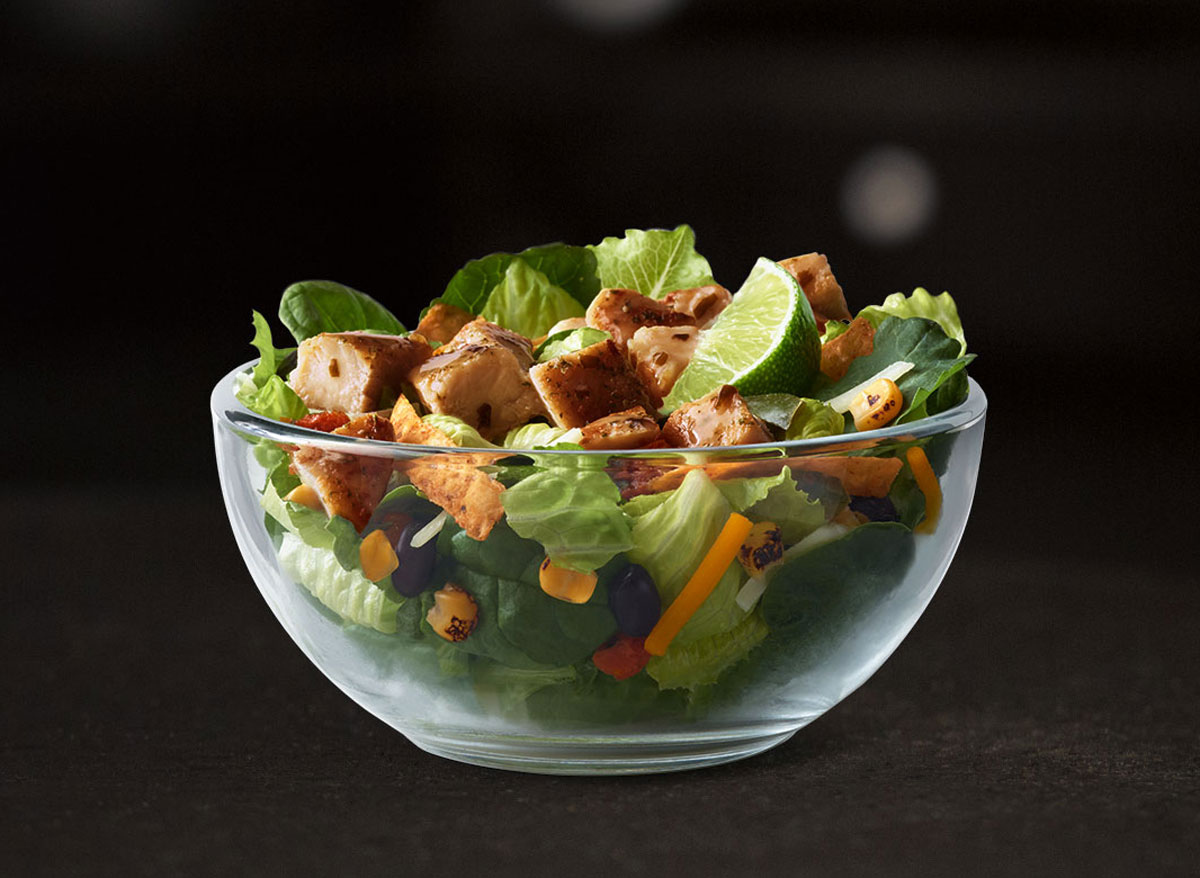 McDonald's salads were another coronavirus casualty. It's not clear whether they'll ever return to the menu at the Golden Arches.
Popeyes Mac and Cheese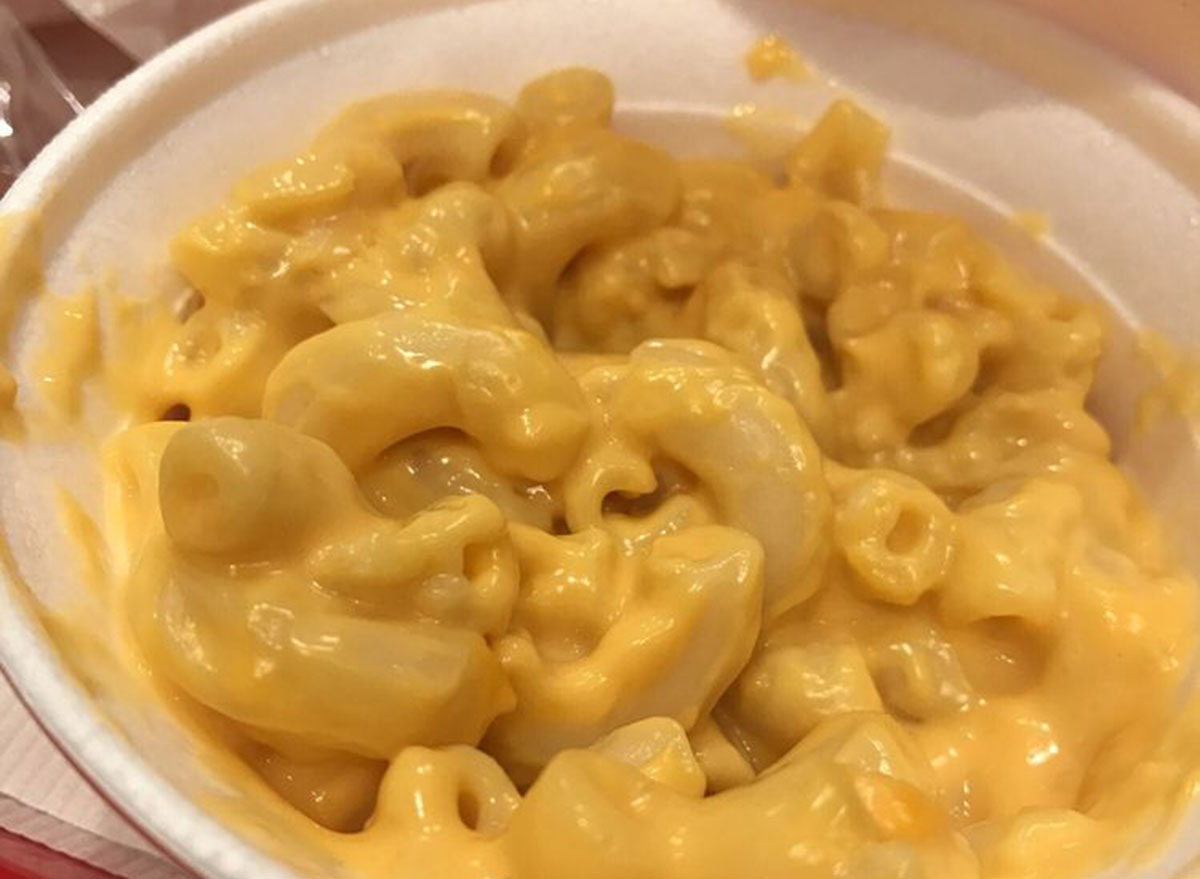 Mac and cheese has disappeared from the menu at my local Popeyes, but you may be able to find it at other locations of this chicken chain. Just check with the restaurant first to be sure you're not disappointed!
Burger King Mac n' Cheetos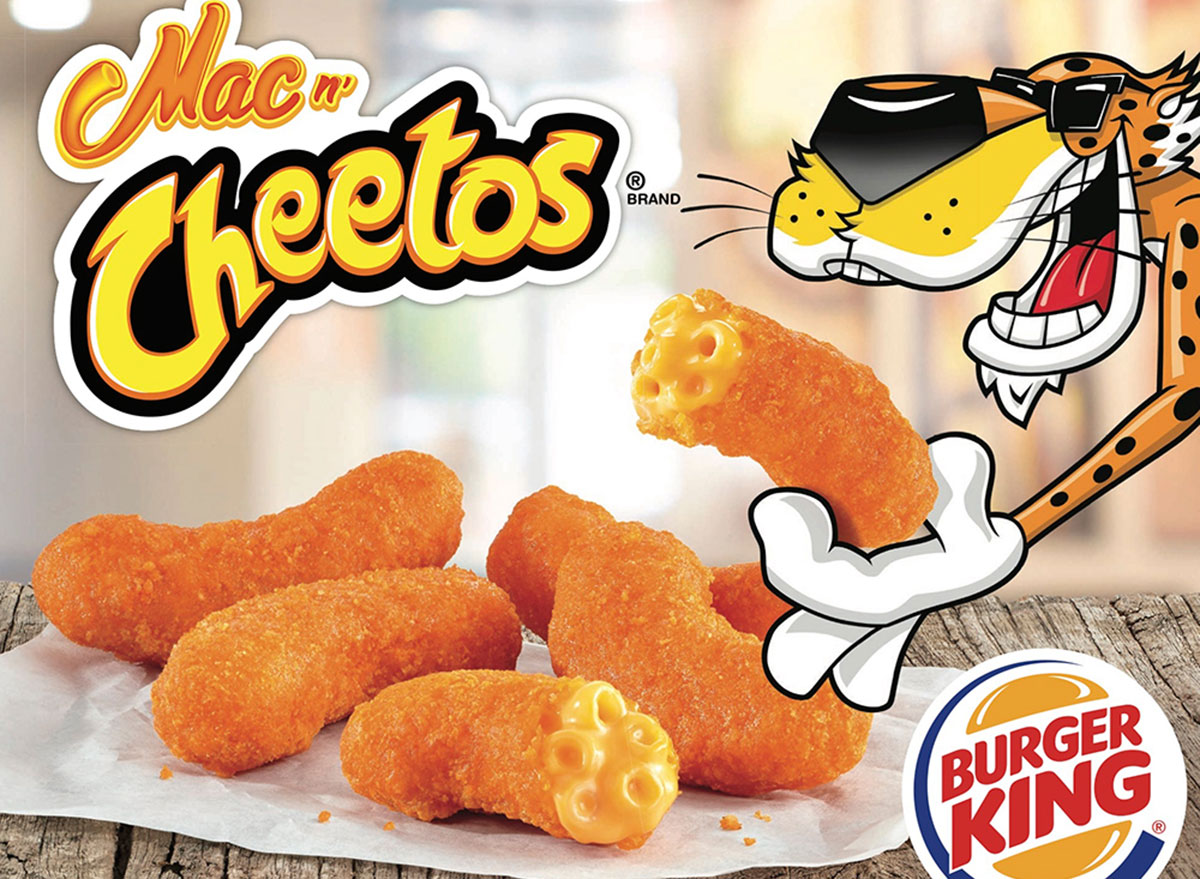 Burger King took mac and cheese to the next level with this Cheetos-infused side dish. The crispy bites of macaroni were covered in Cheetos dust. Why? We don't know.
And for more throwbacks, check out these 15 Fast-Food Menu Items You Might Never See Again.
McDonald's Onion Nuggets
Think of these as onion chunks, rather than onion rings. If a huge bite of onion doesn't appeal to you, you aren't alone, which might be why you won't find these on the McDonald's menu today.
Jack in the Box Cheesy Macaroni Bites
Fried mac and cheese bites sound like a dream come true. And you could get them at Jack in the Box in 2008. Sadly, they're nowhere to be found these days.
And while you're here, don't miss these 15 Discontinued Fast-Food Desserts That Deserve a Comeback.
Taco Bell Cinnamon Crispas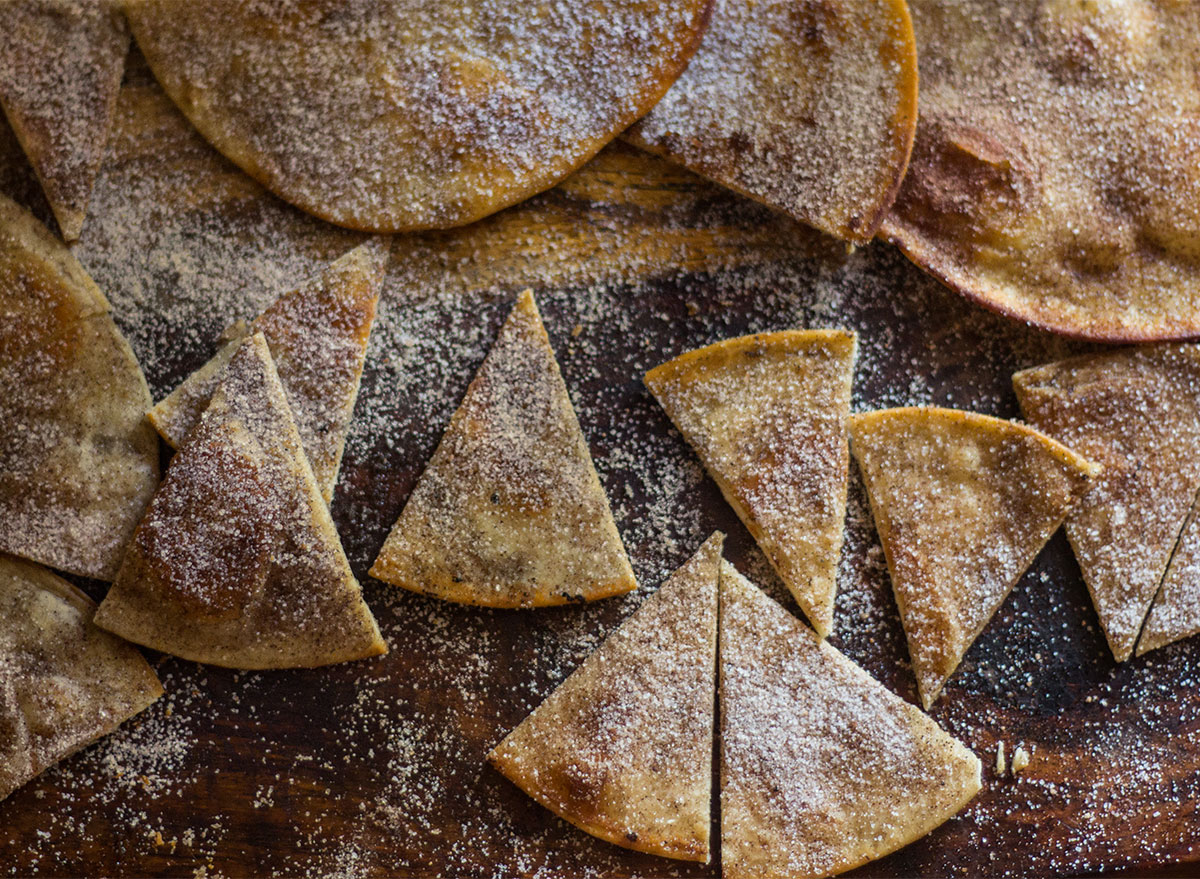 True Taco Bell fans know that the Cinnamon Crispas were far superior to the cinnamon twists that are currently on the menu. Cinnamon-sugar tortilla chips? Say no more.
McDonald's Cinnamon Melts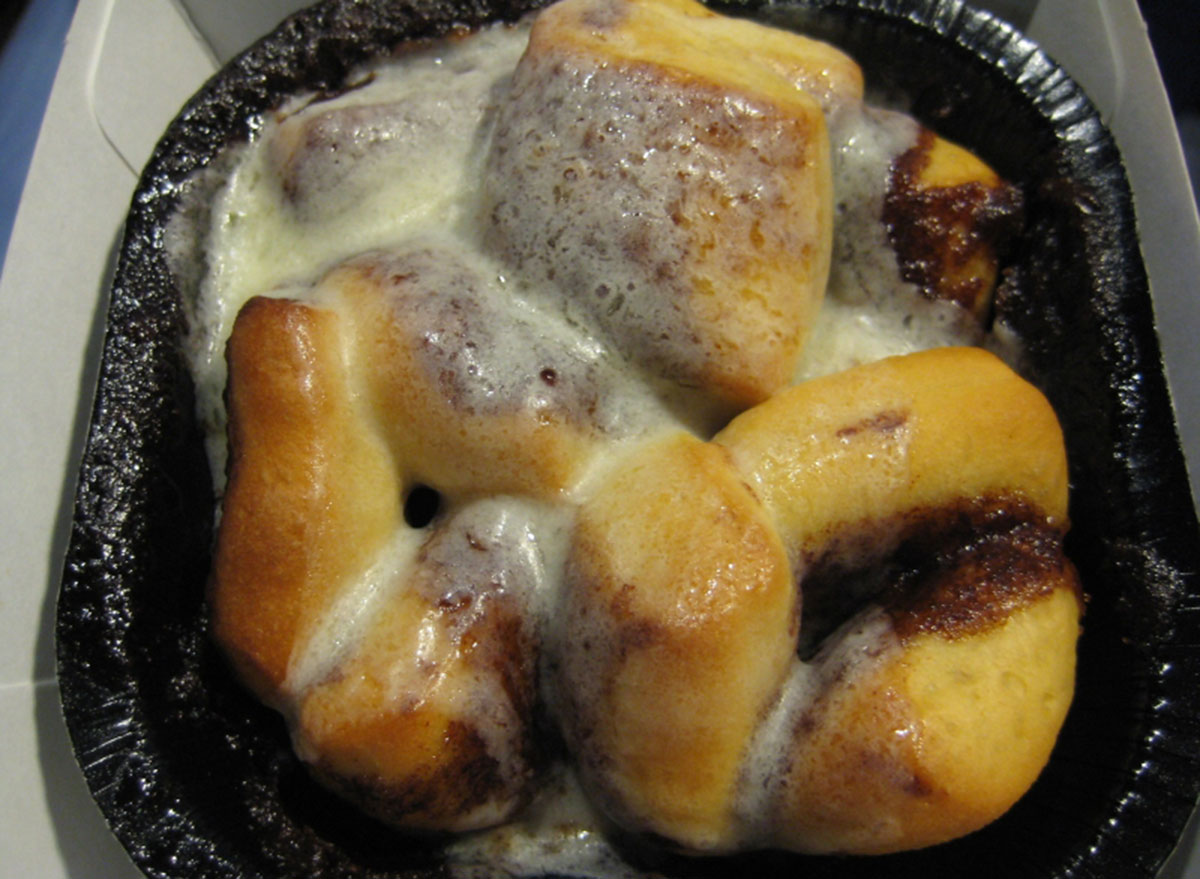 These break-apart cinnamon bites were the perfect side dish for a savory McDonald's breakfast sandwich. We'd be thrilled if they were back on the menu.6254a4d1642c605c54bf1cab17d50f1e
Burger King Cini-Minis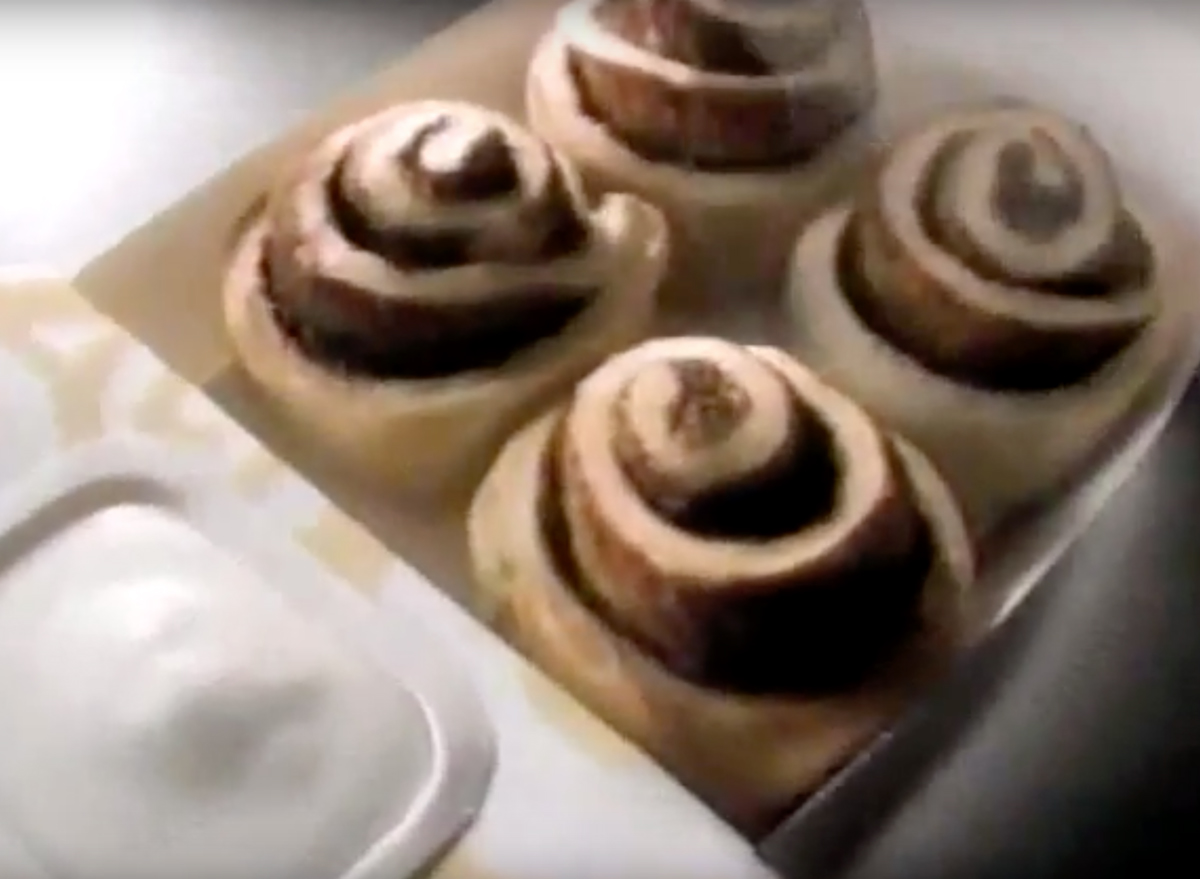 Once upon a time, Burger King also offered a cinnamon treat on its menu. These Cini-Minis were almost as good as a trip to Cinnabon. Almost.
For more, check out the 108 Most Popular Sodas Ranked By How Toxic They Are.
Meghan De Maria
Meghan De Maria is a senior editor at
Eat This, Not That!
, specializing in food, product, and restaurant coverage.
Read more about Meghan