This Major Beer Brand Seems to Be Falling Out of Favor With Customers
The company is attempting a comeback with new, innovative alcoholic beverages.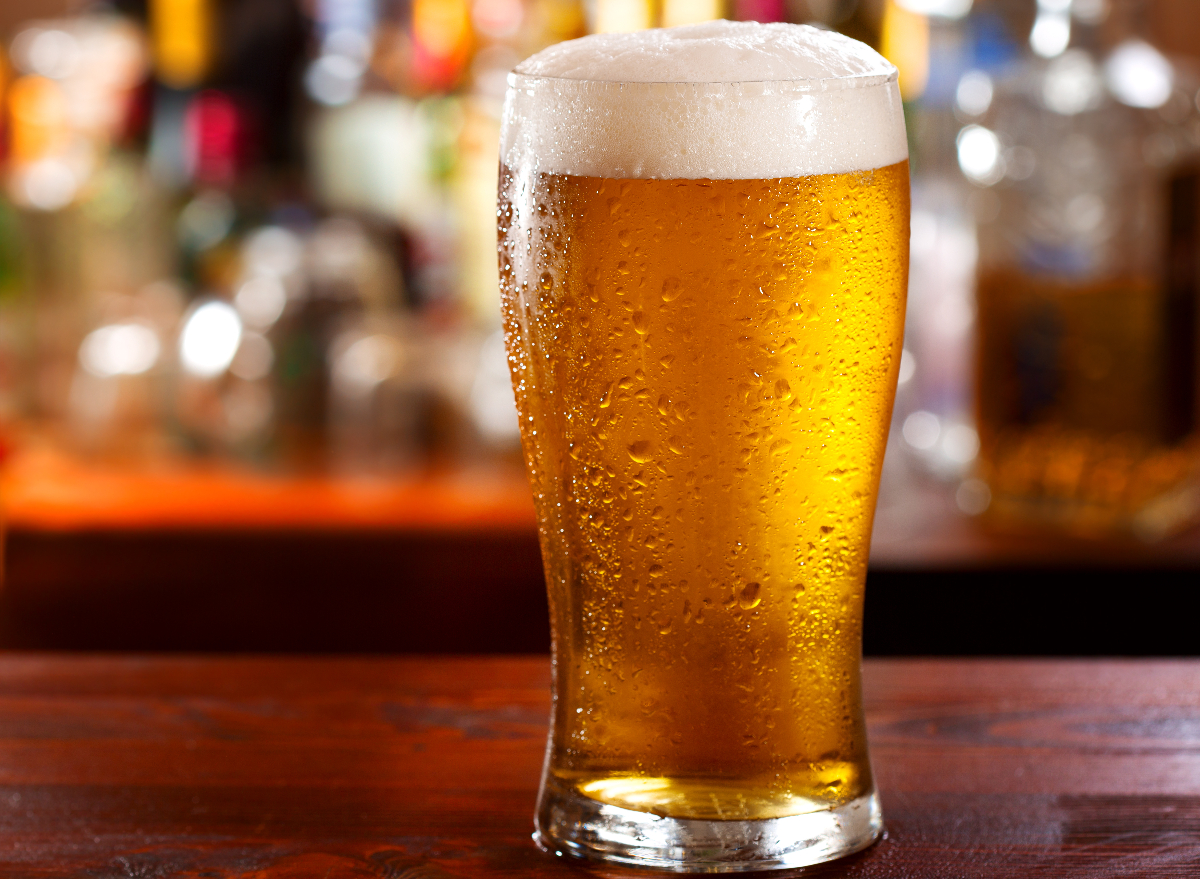 Great marketing is key to any successful business. Sometimes, though, ad campaigns and characters can end up overshadowing the very products they're meant to advertise.
Does the line "His legend precedes him, the way lightning precedes thunder" sound familiar? If it does, we're not surprised. Commercials featuring "the most interesting man in the world" quickly became a smash success in the mid-2000s, sparking endless internet memes, SNL skits, and most importantly, increased sales of Dos Equis beer.
But the popularity of the once-popular beer brand has faltered since. Dos Equis had experienced a steady decline in sales pre-dating the pandemic—it was down 5% in 2018 and 3% in 2019.
When COVID-19 took full effect in the spring of 2020, and countless bars and restaurants shut their doors, the 125-year-old Mexican beer brand owned by Heineken experienced a staggering 40% drop in U.S. business.
"For the brand, the pandemic was a wake-up call," Ligia Patrocinio, the head of Dos Equis at Heineken USA, told Food Dive. "This brand has such huge potential. It doesn't matter if it's just beer. We can go way further."
Once upon a time, Dos Equis was a major player in the imported beer market, accounting for 6.1% of the market share in 2014. Since then, the brand hasn't seen growth on the same level as rivals Modelo and Corona.
Over the past two years, its sales appear to be more of a mixed bag. According to the Beverage Marketing Corporation (BMC), Dos Equis enjoyed modest volume growth last year for the first time since 2016. More specifically, overall sales increased by 21% and sales of the flagship Dos Equis beer increased by 16% in 2021. That being said, sales in 2022 have reportedly been negative.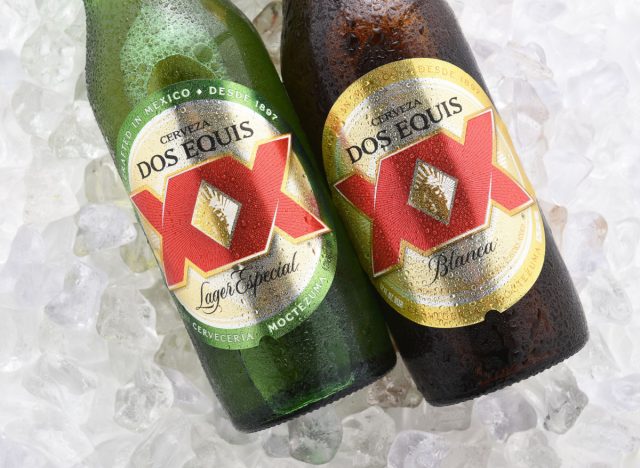 In a bid to renew its relevance as an alcohol brand, the company has been introducing new and innovative alcoholic beverages that go beyond the hops.
"We said, 'Okay, guys, we need to really take this, give this another gear, speed things up, really go into customers, understand what are the new insights the pandemic is bringing and how Dos Equis meets consumer needs while also helping our business because, yes, we were heavily hit by the pandemic,'" Patrocinio explained.
Last year saw Dos Equis' brand offerings double in size with the addition of multiple new products.
It's very common for bar-goers to order a "dressed" Dos Equis, which is served with salt and lime. When the pandemic lockdowns robbed patrons of their ability to enjoy their favorite watering holes, Dos Equis decided to bring the "dressed" Dos Equis experience to retailers with Dos Equis Lime & Salt. First released in September 2020, the flavored lager now comes in a variety pack featuring flavors such as pineapple, cucumber, and watermelon.
In May 2021, another innovation under the Dos Equis banner landed on store shelves. The Dos Equis Ranch Water Hard Seltzer is the brand's entry into the popular low-ABV category. It's inspired by a Texas cocktail of the same name containing lime juice, tequila, and mineral water.
"We were not expecting to launch them all at the speed of light like we did," Patrocinio added. "The pandemic really turned on the heat and put the pressure on. It really sparked something inside of us."
Finally, the Dos Equis Margarita, a ready-to-drink cocktail containing Blanco Tequila and lime juice, was just released a few months ago. Heineken Chief Marketing Officer Jonnie Cahill told CNBC earlier this month that early sales have been very encouraging.6254a4d1642c605c54bf1cab17d50f1e
"The rate of sale per store is beating our expectations. It's almost double what we expected," he said at the time, adding that Dos Equis is planning on debuting more flavors in the near future.
Make no mistake, the company's bread and butter is still very much its flagship beverage. Beer accounts for 85% of the brand's business, with new innovations only making up 5%. Still, these new products are introducing Dos Equis to an entirely new demographic. While the average Dos Equis beer buyer is between 35 and 45 years old, the average age of a consumer buying the newer products is between 21 and 34 years old.
Patrocinio noted that about 20% of consumers who try one of these new innovations will also buy Dos Equis beer during their next trip to the store.
"The entire brand is really rejuvenated because we're giving them something new to talk about," she said. "We are able to bring younger consumers to the franchise, increase brand penetration … without alienating our older customers."
"The Most Interesting Man in the World" ad campaign may be long gone, but Dos Equis is determined to keep its beverages interesting.
John Anderer
John Anderer is a writer who specializes in science, health, and lifestyle topics.
Read more about John