We Tasted 10 Popular Canned Cocktails & This Is the Best
When it comes to canned cocktails there are some major winners and some definite losers in the taste category.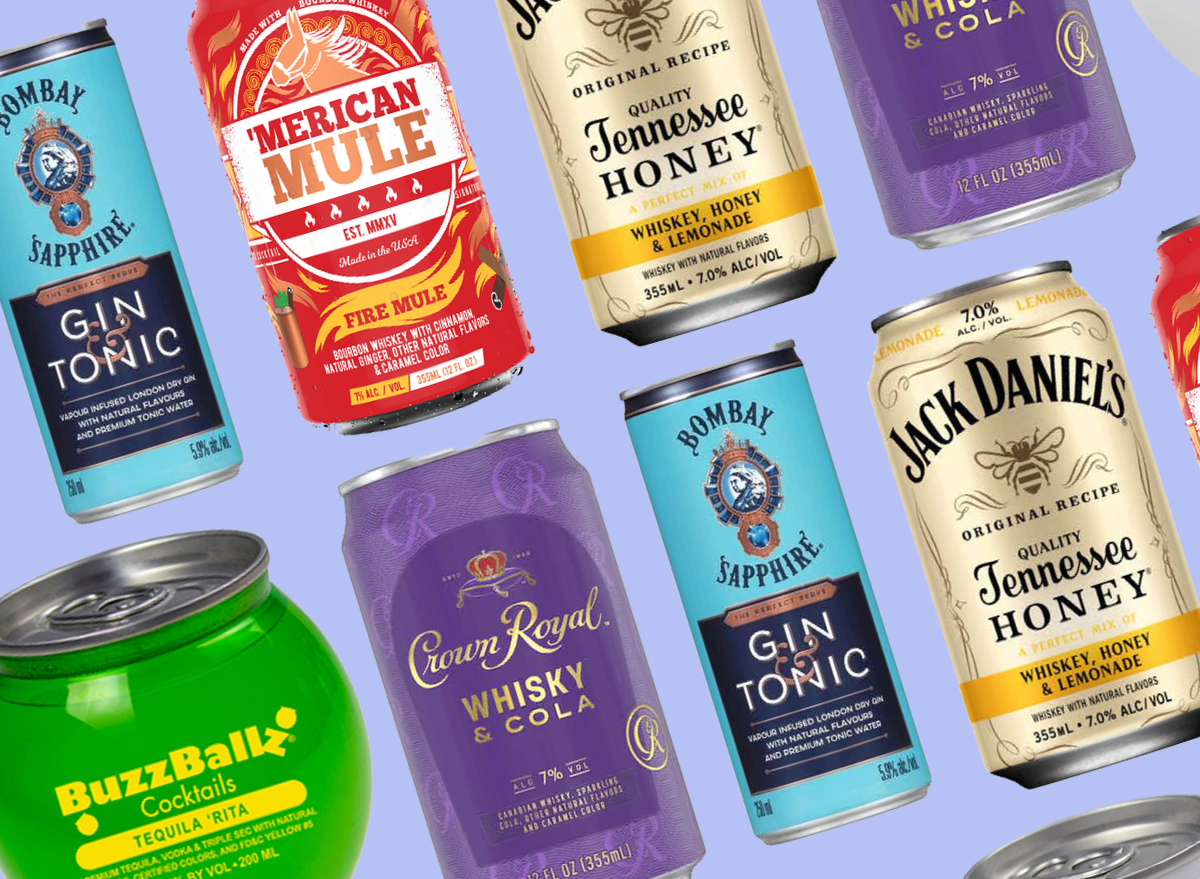 When it comes to canned cocktails there are some major winners and some definite losers in the taste category. But the convenience of a canned cocktail usually outweighs the taste when having friends over who don't prefer wine or craft beer. But let's just be honest here for a second, some canned cocktails taste like the can they are packaged in, just like some canned wine.
After struggling to find a canned cocktail I actually wanted to keep in my refrigerator, I set out to try ten different canned cocktails to find out which one was actually the best. So I drove myself to the liquor store, raided the canned cocktail section, and put each of the 10 up against each other in a canned cocktail battle royale. When I got home I lined up each of the cocktails on my kitchen table, got some glasses filled with ice, and started tasting. To finalize what was the best and what wasn't worth trying again I thought about if the cocktail tasted like one that was mixed by an in-person bartender and did the cocktail have any traces of tin flavor.
What I discovered was not every canned cocktail is created equally. This is my breakdown of the best canned cocktails. (If you're more of a beer drinker check out: We Tasted 10 Popular Light Beers & This Is the Best)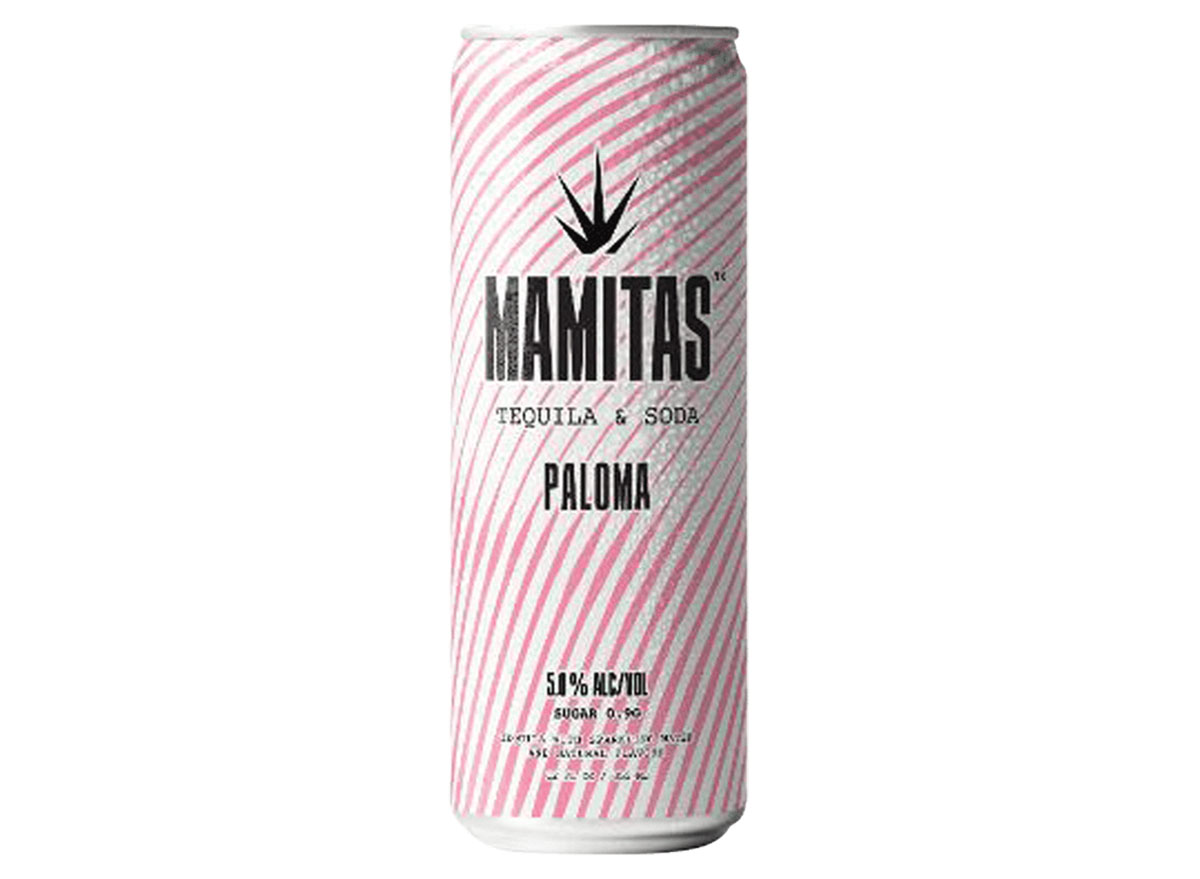 This was a drink I was really excited for because I typically order tequila-based cocktails at dinners or out with friends, but this canned cocktail was a disappointment. The cocktail tasted very bitter and had a slight tinny flavor, which I think is from the acid of the grapefruit interacting with the can. Skip this one and make your own paloma instead.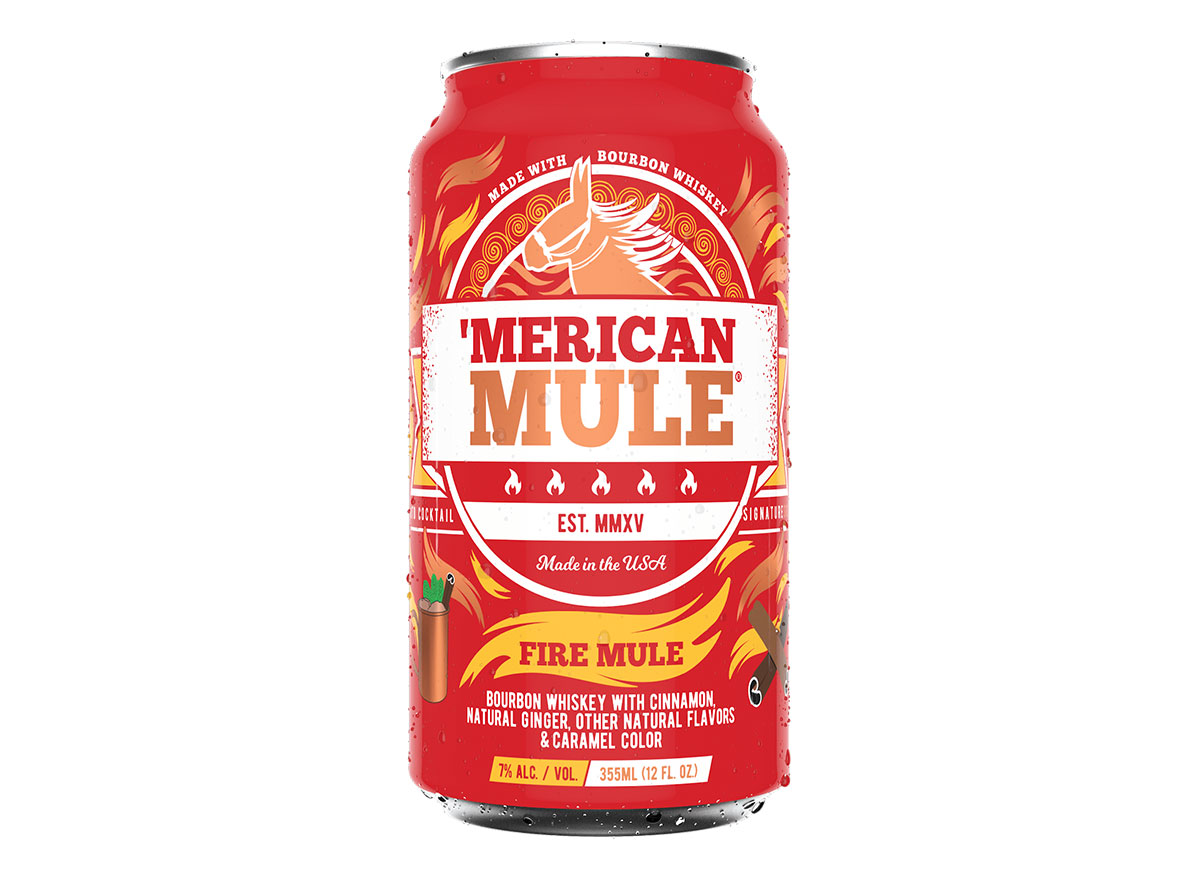 The 'Merican Mule Fire Mule is a mix of bourbon, ginger, and cinnamon in a Moscow mule-type drink. Well, it wasn't the best thing in the world, but it also wasn't awful. The ginger is a little overpowering, which makes for an unbalanced cocktail. I liked the slight cinnamon notes, but overall this was a pass.6254a4d1642c605c54bf1cab17d50f1e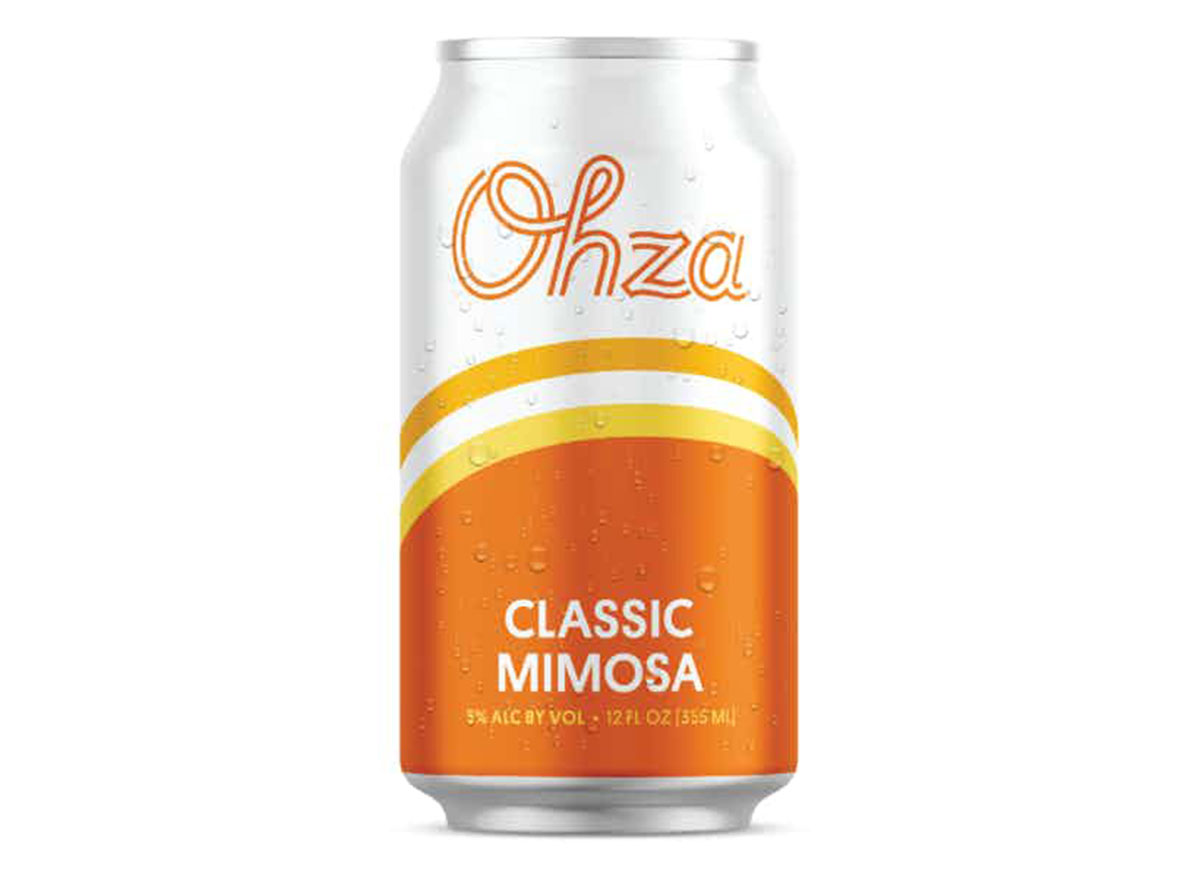 Mimosas are one of the easiest cocktails to make, so that's the reason this cocktail is so low on my list. The canned mimosa tasted like a decent orange and sparkling wine concoction, but I'd rather make my own and be able to use the proportions I prefer versus buying the cans for almost the same price as a bottle of OJ and bubbly.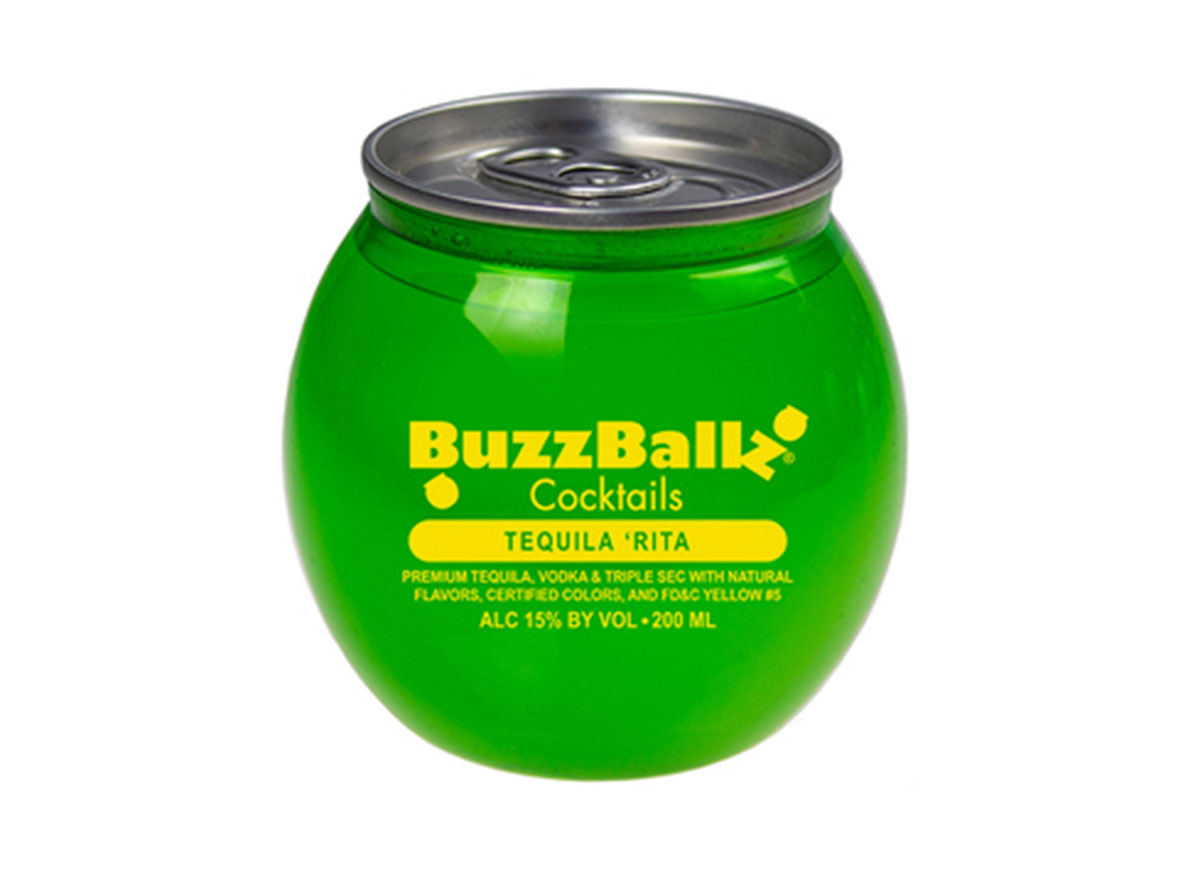 Margaritas are a classic drink and this canned version from Buzzballz was pretty good. The "can" was actually a plastic bottom with a traditional can pop-top, which ensured the drink didn't get any tin taste. The cocktail had a strong lime flavor without being too sour, and you could definitely feel the punch from the tequila. These would stay in my fridge over the summer for pool parties or game nights with friends.
Bombay Sapphire Gin And Tonic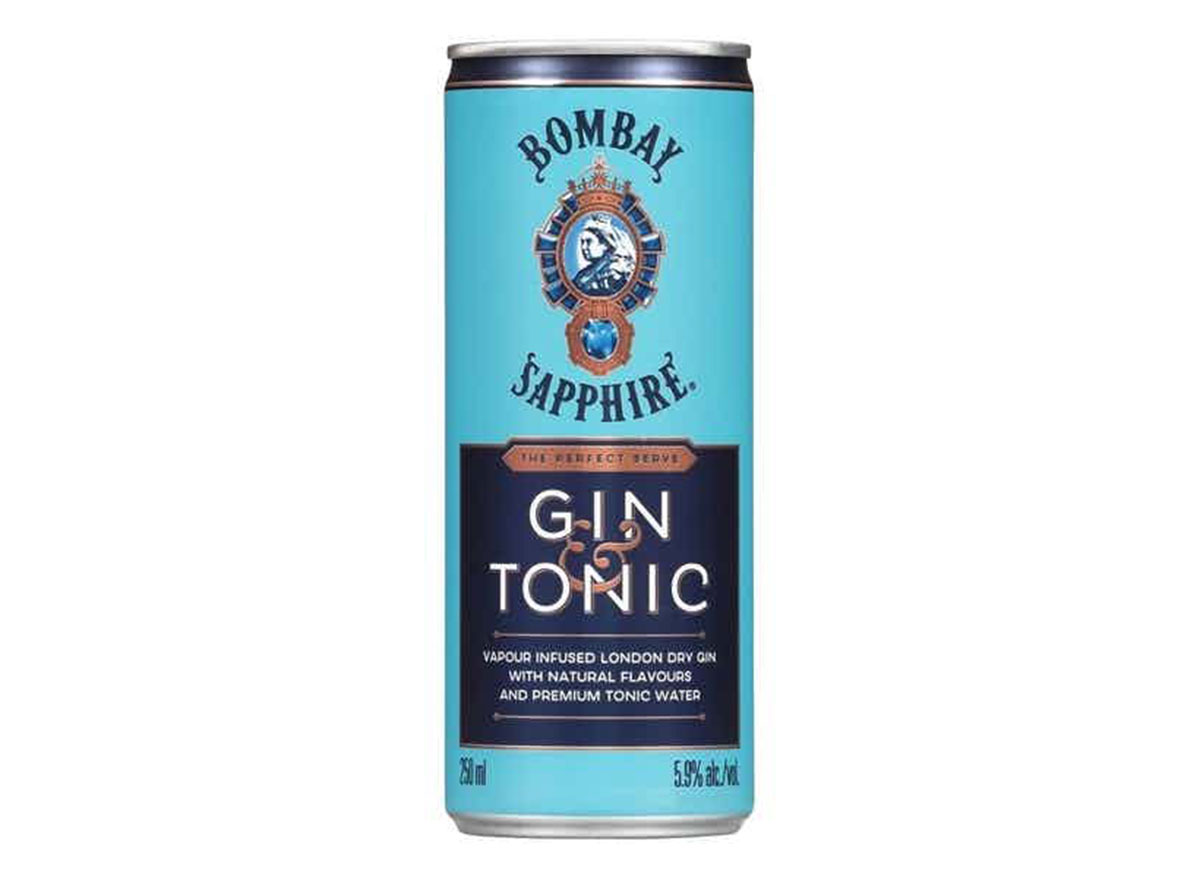 As someone who typically enjoys gin and tonics, I was pleasantly surprised by this canned cocktail. The drink tasted like a decent cocktail that I would order at a mid-level restaurant, and all I needed to do was add a lime wedge. The one thing that knocked this down slightly was the tonic water didn't stay bubbly for the entire time I drank the cocktail.
Jack Daniels Honey and Lemonade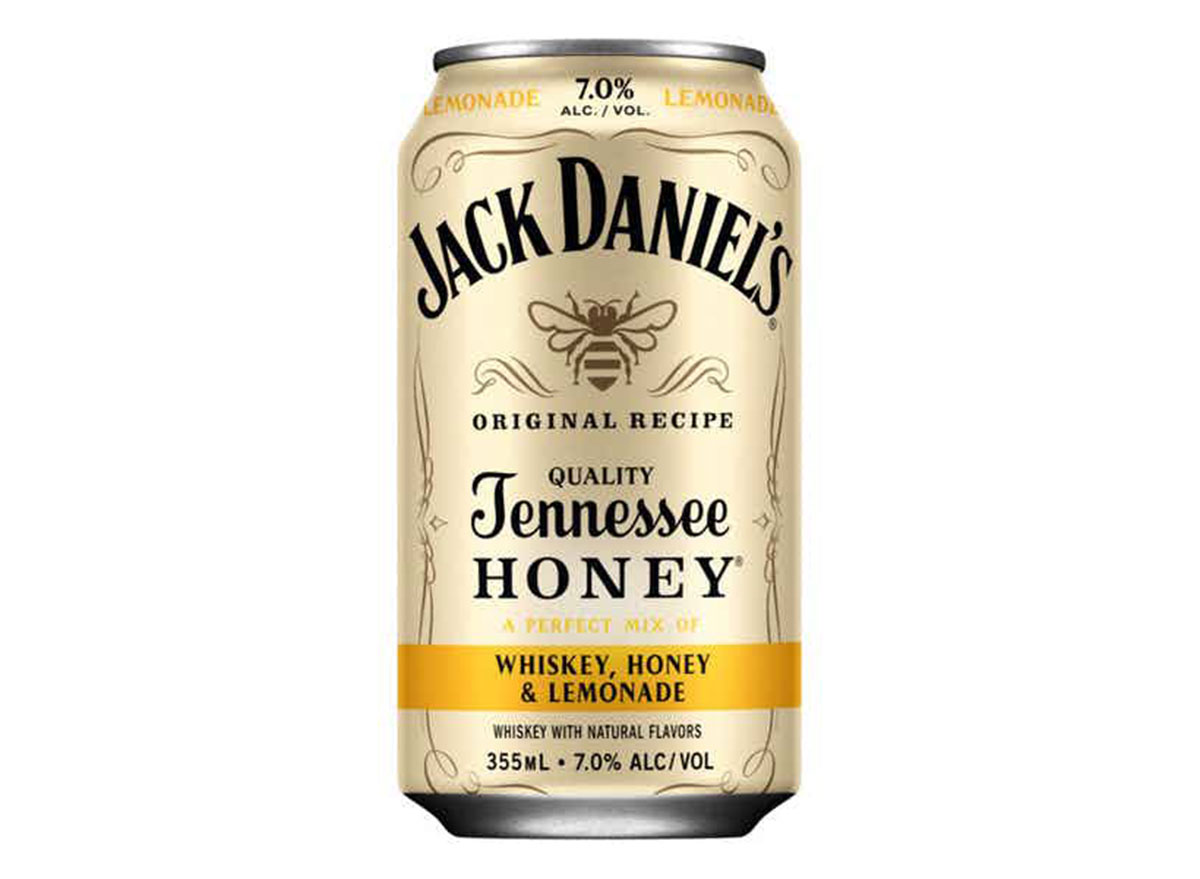 Honey and lemonade mix with classic Jack Daniels in this delightfully refreshing canned cocktail. The drink isn't as strong as I thought it was going to be with the addition of whiskey, which I enjoyed. The honey and lemonade are a sweet and zesty combination that balances out the drink well. Overall, this is a good mid-range canned cocktail that would be fun in the summer months.
RELATED: 10 Best Whiskeys to Buy for Under $50
Cutwater Tiki Rum Mai Tai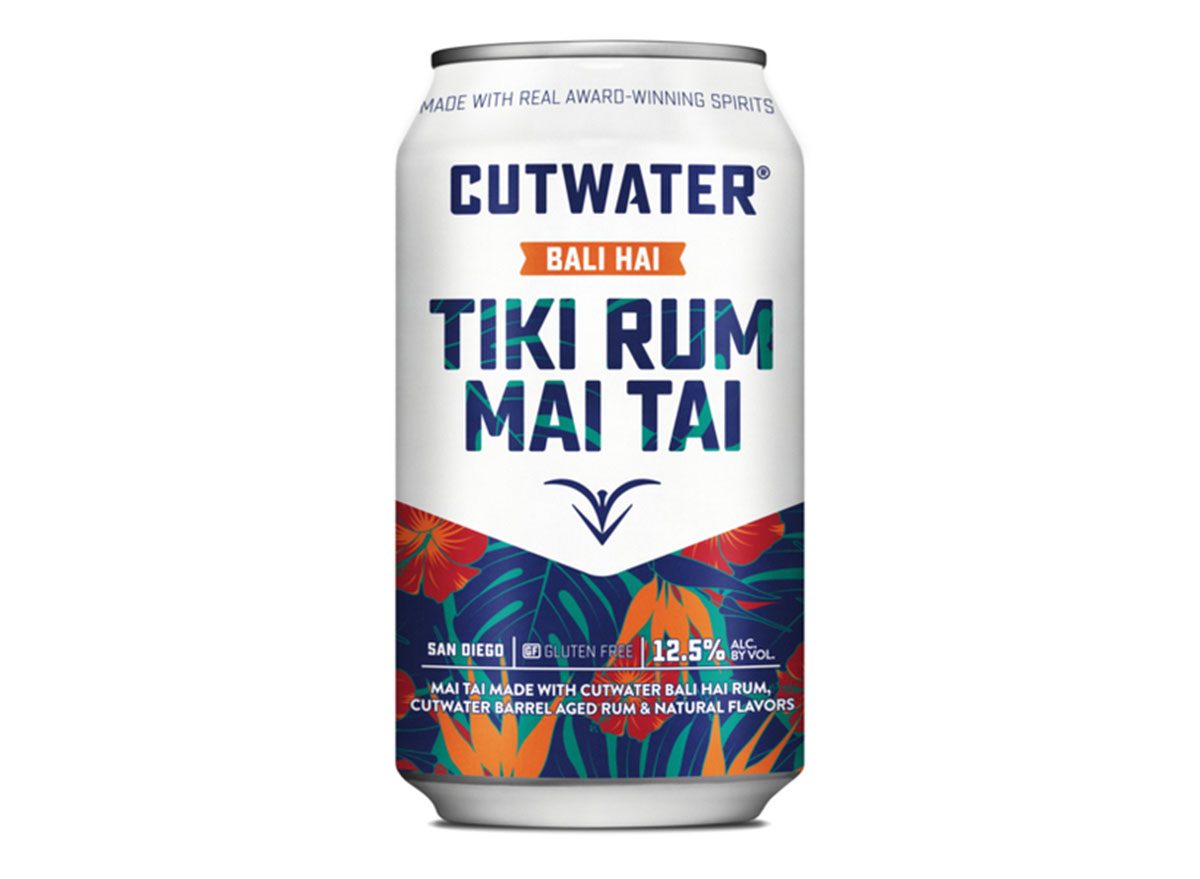 Tiki drinks are one of my favorite types of drinks and the Cutwater Tiki Rum Mai Tai is a pretty good alternative to getting out a bunch of ingredients. The canned cocktail tastes like it was prepared by a bartender standing right in front of you. The rum taste was strong without being overwhelming and the drink hit all the best tropical notes of a traditional mai tai.
Bacardi Limon and Lemonade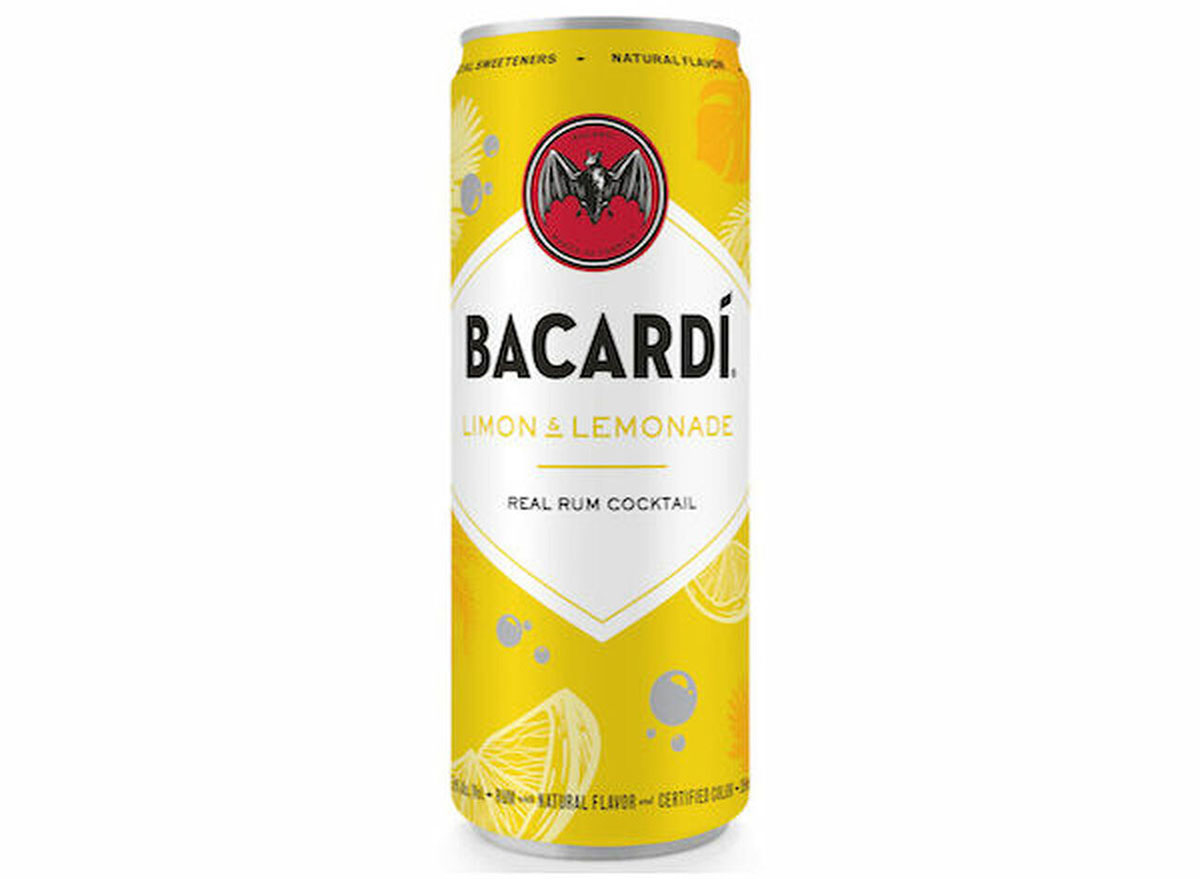 The Bacardi Limon and Lemonade canned cocktail hops into the top three because of the bright citrus notes that can often be masked or taste fake, which this does not. The drink blends rum and citrus into a bright, zippy cocktail that I enjoyed on its own, but would be nice with a cheese plate or game day snacks.
Crown Royal Whisky and Cola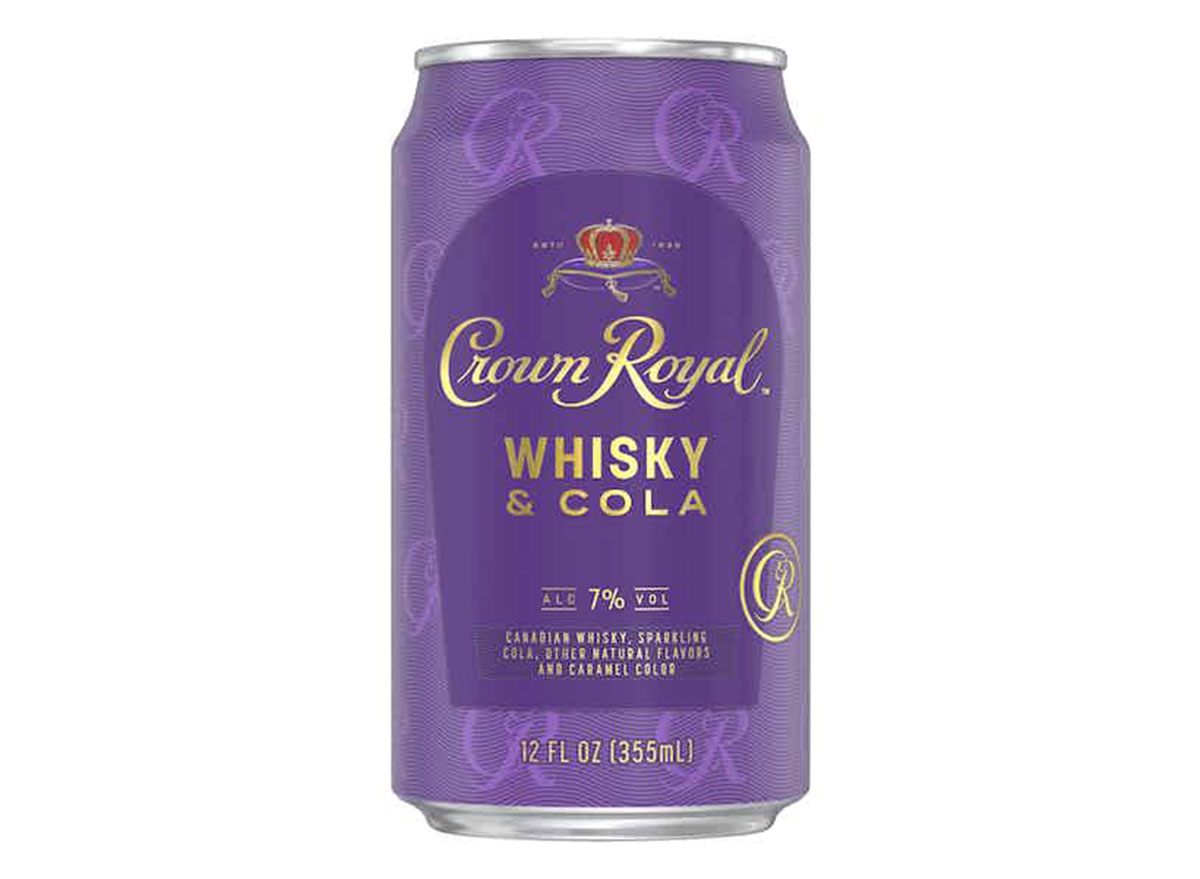 Whisky and soda is a classic combination that really can't be beat. This canned cocktail was tasty, kept its carbonation as I drank almost the entire can, and had a strong kick from the Crown Royal. I'm also a sucker for packaging and I loved the exterior of the can on this cocktail, which was textured and felt like an elevated cocktail with the deep royal purple with gold lettering.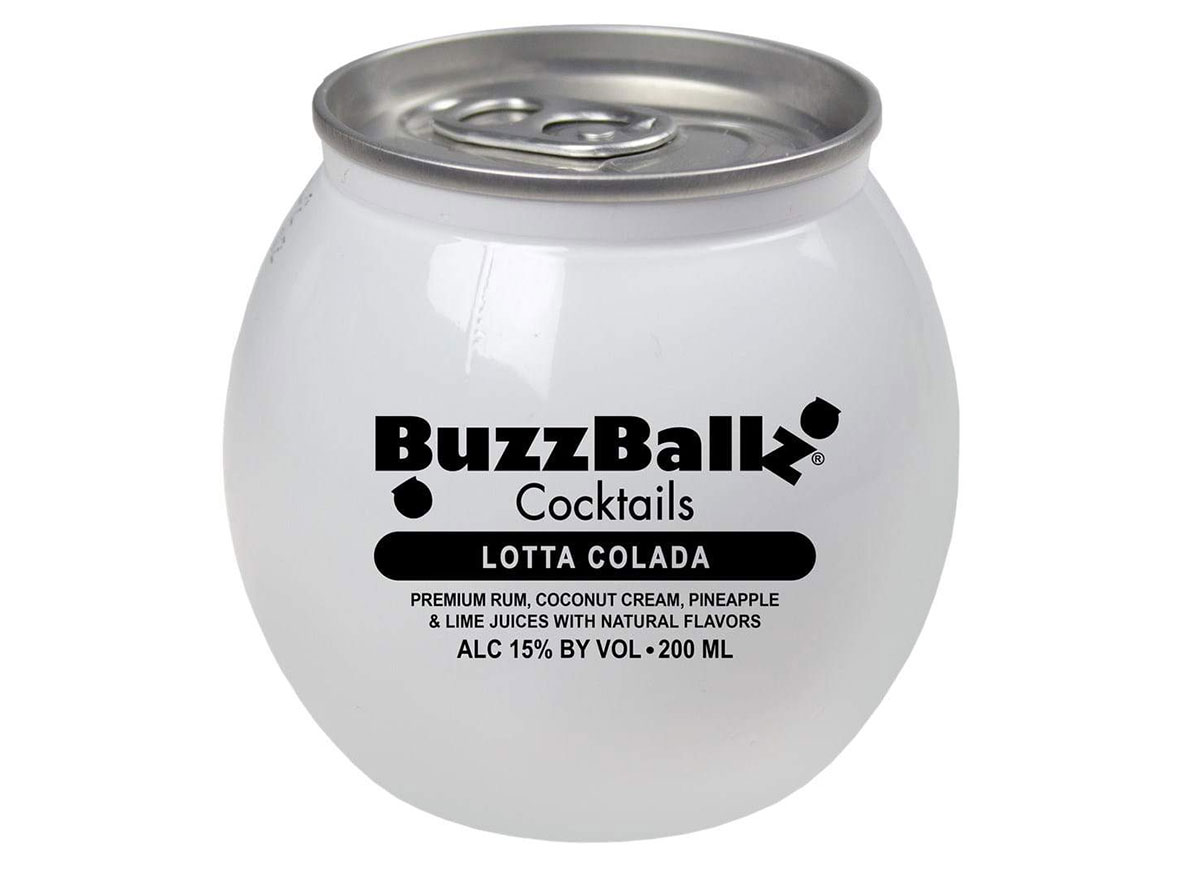 The number one canned cocktail that I tried was the Buzzballz Lotta Colada. The piña colada-style drink tasted like a traditional frozen drink with lots of big coconut and pineapple flavor with just a hint of rum. I loved the plastic bowl that's topped with a more traditional aluminum pop-top. In the future, I might even blend this with some ice or frozen pineapple for a taste of island life at home.
Read more:
Megan duBois
Megan duBois is a travel and lifestyle journalist with bylines across the internet and in print at Delish, Conde Nast Traveler, Travel + Leisure, Yahoo Lifestyle, and more.
Read more about Megan