10 Easy Keto Diet Recipes That Also Happen to Be Healthy
For the person who wants to keep the carb intake low and the (healthy) fat intake high.
The ketogenic diet (or keto for short) is arguably one of the hottest diets. The goal of the diet is to limit net carbs to less than 50 grams a day to put your body into the fat-burning state of ketosis. Because restaurant menus aren't necessarily keto-friendly, the easiest way to reach your keto goals is to whip up keto diet recipes at home.
How does the keto diet work?
Before we dive into 10 mouthwatering keto diet recipes, let's review what all the keto diet entails. Under this diet, sugar and carbs are essentially eliminated in full, because the goal of this diet is to achieve a metabolic process called ketosis — which only occurs when the body resorts to burning fat for fuel. In order for this fat-blasting process to ignite, glucose (sugar) stores must be depleted.
With that being said, the keto diet is all about ratios. Basically, you'll want to ensure that your macronutrient profile looks something like this:
Carbs: 10 percent of your total caloric intake
Protein: 15-25 percent of your total caloric intake
Healthy fats: 65-75 percent of your total caloric intake
Does the keto diet help you lose weight?
It's definitely not the lifestyle of choice for everyone, but those who do enjoy the diet will be happy to know that it is backed by scientific research. A study published in the International Journal of Environmental Research and Public Health found that following a keto diet can help control hunger levels and improve metabolic rate. Sounds promising, right?
What are the best keto diet recipes?
We used the best foods for the keto diet to handpick the healthiest keto diet recipes. (That's right: keto diet recipes aren't all eggs, bacon, and butter.) Each recipe below is low-carb and is rich in protein and healthy fats.
Sesame Zoodles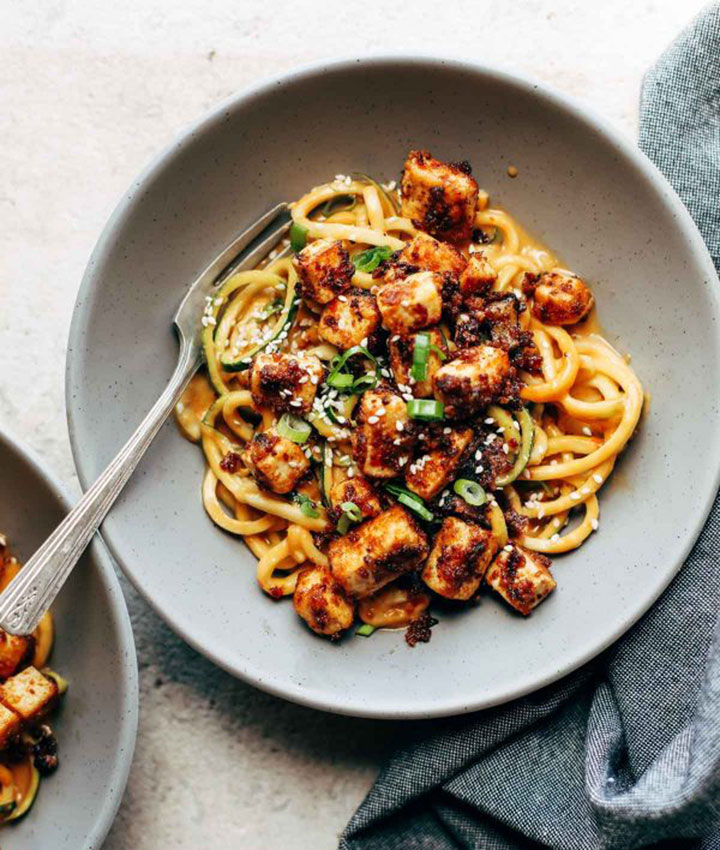 6254a4d1642c605c54bf1cab17d50f1e
Who doesn't love noodles that don't cost you a day's worth of carbs? These noodles, or excuse us, zoodles, are made from zucchini! This low-carb swap from pasta to zoodles is a keto diet recipe favorite because it's so easy to do.
Get the recipe from Pinch of Yum.
Grilled Chicken Tahini
This chicken recipe allows you to pack a lot substantial amount of protein into your lunch or dinner. Not to mention the tahini is chock-full of healthy fats to further drive you into ketosis!
Get the recipe from My Name is Yeh.
Chopped Cauliflower and Lentil Salad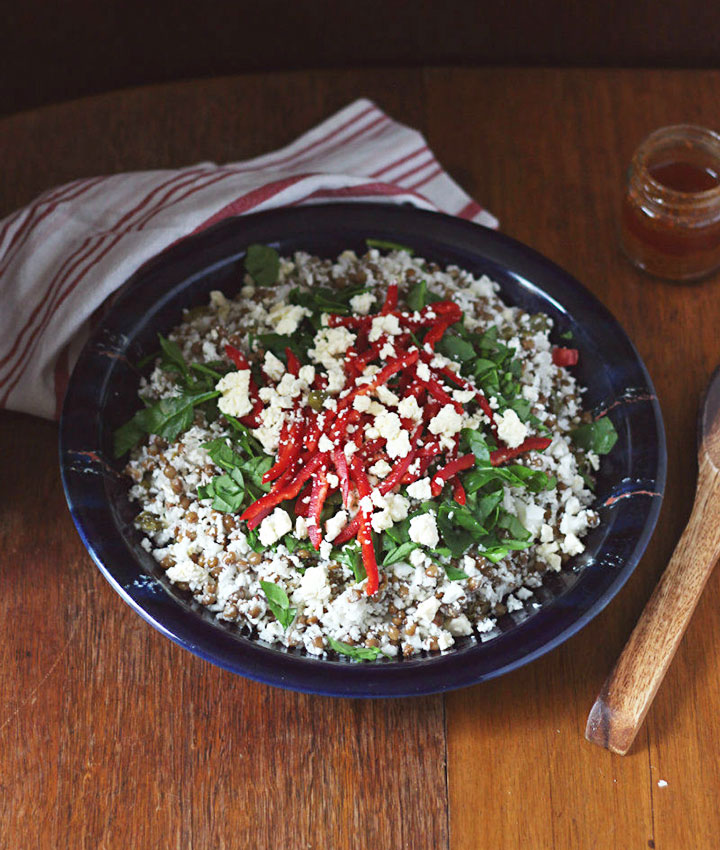 Ditch the traditional kale salad and opt for another low-carb alternative as the base: cauliflower! The feta cheese and lentils pack this scrumptious-looking salad with both healthful fats and protein.
Get the recipe from To Her Core.
Thai Tempeh Collard Green Wraps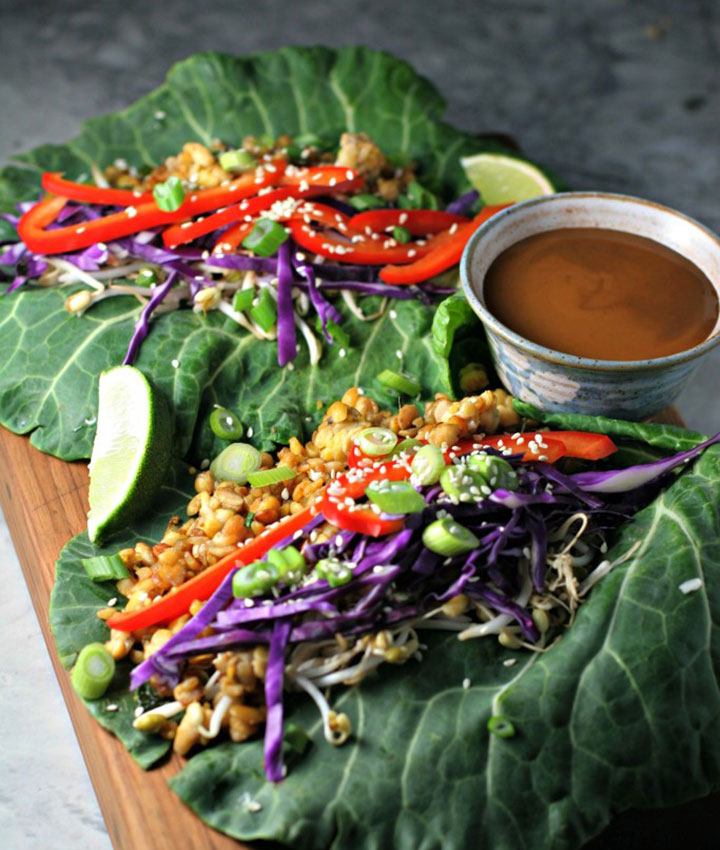 How beautiful do these Thai tempeh collard green wraps look? The tempeh in these colorful wraps consists of healthy fats and even provides a boost of protein.
Get the recipe from Begin Within Nutrition.
Garlic Lovers Salmon
The health benefits of salmon are endless. It's an esteemed choice for the keto diet because it's loaded in omega-3 fatty acids, which fight inflammation and raises the good kind of cholesterol, known as HDL.
Get the recipe from Gimme Some Oven.
Mango Coconut Yogurt
Coconut milk is the key keto-approved player here! Just one-quarter cup of the coconut milk Minimalist Baker uses comprises 12 grams of total fat and a whopping 11 grams of saturated fat. For context, 11 grams is equivalent to 55 percent of the daily recommended serving of saturated fat. Stick to one serving of this smoothie per day to keep your midsection flat.
Get the recipe from Minimalist Baker.
Marinated Flank Steak With Asian Chimichurri Sauce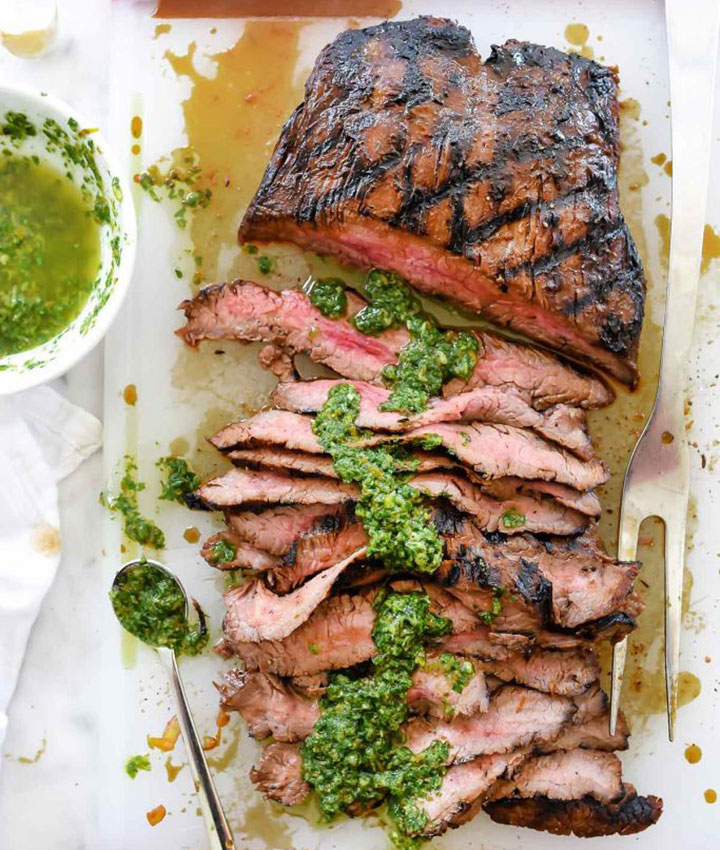 With this punchy green chimichurri sauce, you'll love to whip up this protein-packed flank steak for a weeknight meal.
Get the recipe from Foodie Crush.
Classic Deviled Eggs with Bacon
Hard-boiled eggs are perfect for those following the keto diet. One hard-boiled egg packs 6 grams of protein and 5 grams of fat.
Get the recipe from The Cozy Cook.
Firecracker Salmon With Peach Avocado Salsa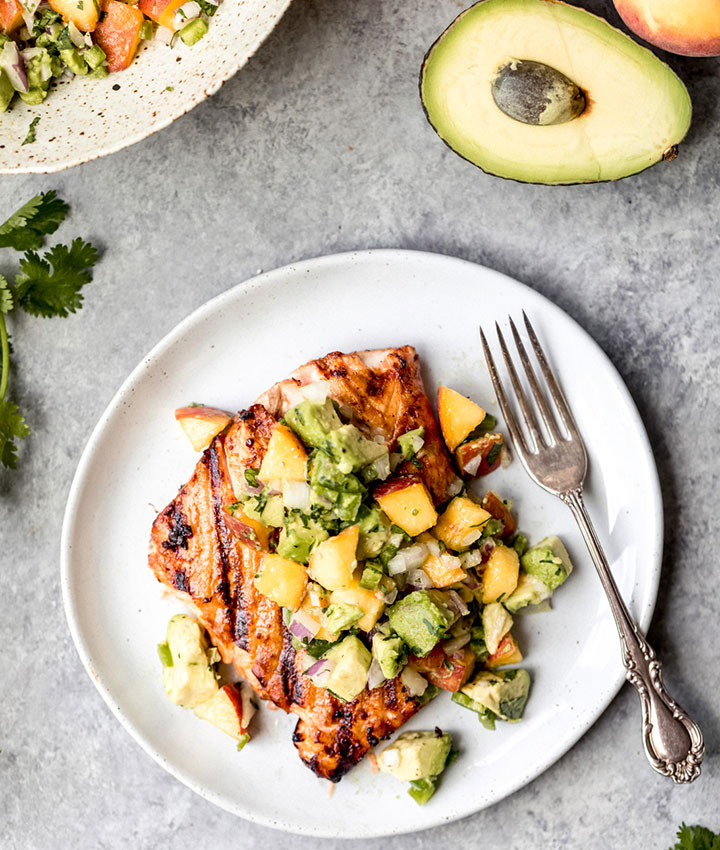 We had to put another salmon recipe in here because not only does it taste good, but it's one of the top keto-approved foods. This recipe also includes another keto-friendly food: avocado.
Get the recipe from Ambitious Kitchen.
Egg and Greens Bowl aka Sautéed Breakfast Salad
Imagine waking up and eating this gorgeous bowl of health tomorrow morning? OK, now stop dreaming and just make this keto diet recipe, stat! Your dream can truly become a reality.
Get the recipe from Eating Bird Food.