12 Incredible Fast-Food Items You Can Only Get In Other Countries (For Now!)
You'll find all kinds of unique options at popular fast-food joints across the globe.
The product recommendations in this post are recommendations by the writer and/or expert(s) interviewed and do not contain affiliate links. Meaning: If you use these links to buy something, we will not earn a commission.
One of the most notable elements of fast food is predictability. No matter where you are in the United States, McDonald's will have Big Macs, Wendy's will have Hot & Crispy Fries, and KFC will have its signature bucket of fried chicken.
But if you venture outside of the country, fast-food menus will look slightly different. In addition to offering staple items, these chains serve various unique dishes you'll only find abroad. Many of these options feature flavors and ingredients commonly found in countries' traditional foods.
If you need a quick bite during your international travels, we rounded up some of the fast-food items you can expect to see on the menus in other countries. Here are 12 fast-food orders you can't get in the States—at least, for now.
Poutine – McDonald's Canada
It's no surprise that Canada's most iconic dish can be found at McDonald's. This menu item consists of french fries topped with gravy and cheese curds and is available in both small and large sizes.
"I'm not going [to] lie, McDonald's poutine is way better than it has any right to be," one Reddit user wrote.
Bulgogi Burger – McDonald's South Korea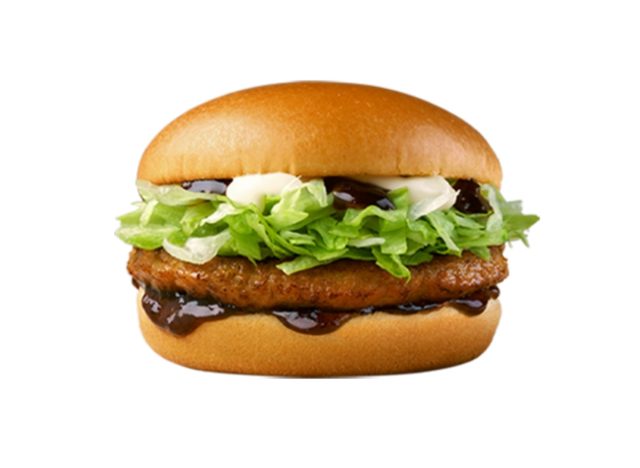 One key ingredient you'll find on McDonald's menu in South Korea is bulgogi sauce—a sweet sauce typically made with soy sauce, sugar, sesame oil, and garlic. This Korean marinade makes an appearance on a few McDonald's menu items, including the Bulgogi Burger, Double Bulgogi Burger, and Egg Bulgogi Burger. The standard option includes a pork patty marinated in bulgogi sauce and topped with mayo and lettuce.
In 2020, one reporter for Insider wrote, "In some ways, the bulgogi burger reminded me of the Big Mac. It's a compact burger, without too many toppings, that packs a punch thanks to its distinctive flavor."
McChoconuts – McDonald's France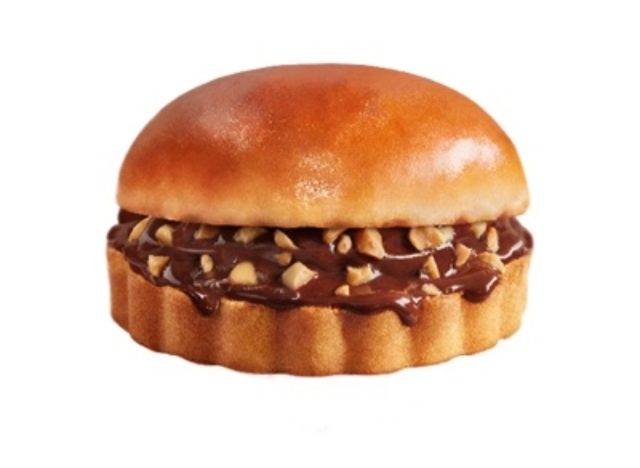 Chocolate burgers aren't something you see every day. At McDonald's locations in France, also known as "McDo," customers can get their sugar fix with McChoconuts. This sweet "burger" is served hot and consists of a brioche bun filled with a "melting choconut-flavored puck" (think Nutella), peanut chips, and a choconut topping.
Matcha McFlurry – McDonald's Vietnam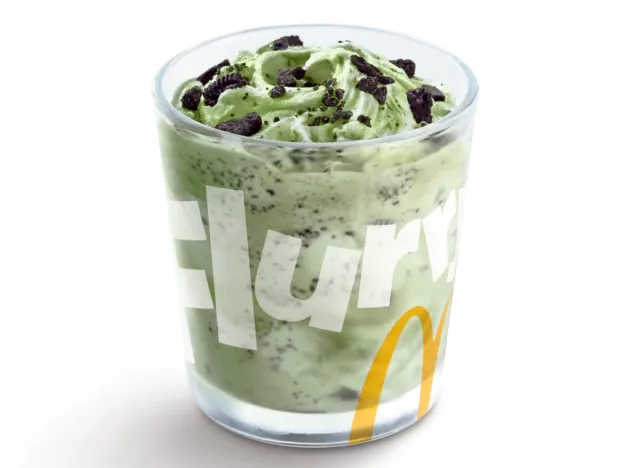 While McDonald's Matcha Green Tea McFlurry briefly appeared in the states in 2019, this blended ice cream treat is typically only available in Asia. In addition to being previously offered in Japan and the Philippines, the Matcha Oreo McFlurry is currently sold in Vietnam.6254a4d1642c605c54bf1cab17d50f1e
Ketchup Nuggets – Burger King Canada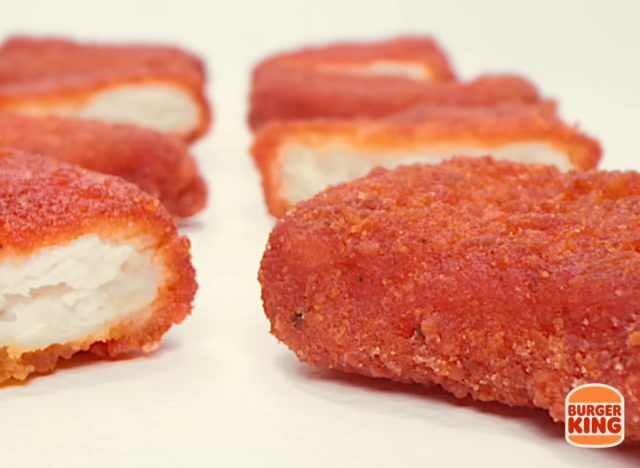 If you're a ketchup fan, you'll want to head over to Canada. Last month, Burger King rolled out its Ketchup Nuggets, which were inspired by ketchup-flavored potato chips—a popular snack in Canada. The new nuggets are made with 100% white meat chicken coated in a ketchup glaze and deep-fried.
"Omg I love these!!!! I hope you keep these on your menu forever because I can't stop myself!!!!" one fan raved in the comments section of the chain's recent Instagram post.
Shrimp Whopper – Burger King Japan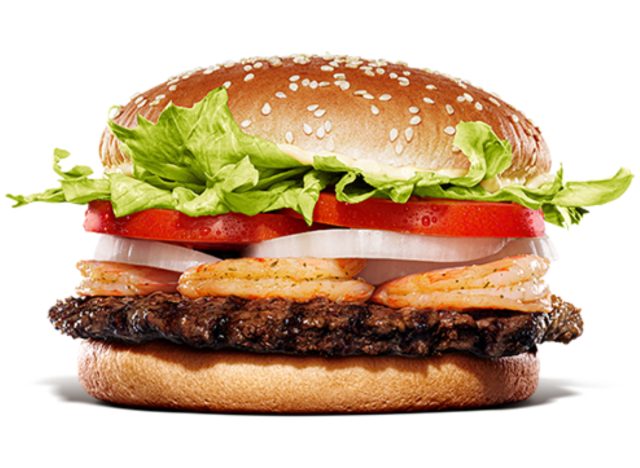 In Japan, Burger King puts a spin on surf and turf by incorporating the dish's elements into a burger. The Shrimp Whopper contains at least one flame-grilled beef patty (depending on whether you order a single or double) topped with garlic shrimp, lettuce, tomato, onion, and mayonnaise. The chain also sells a junior-sized version, as well as a couple of new, limited-edition options featuring Tom Yum sauce.
Loaded Fries – Burger King Mexico, U.K. & South Africa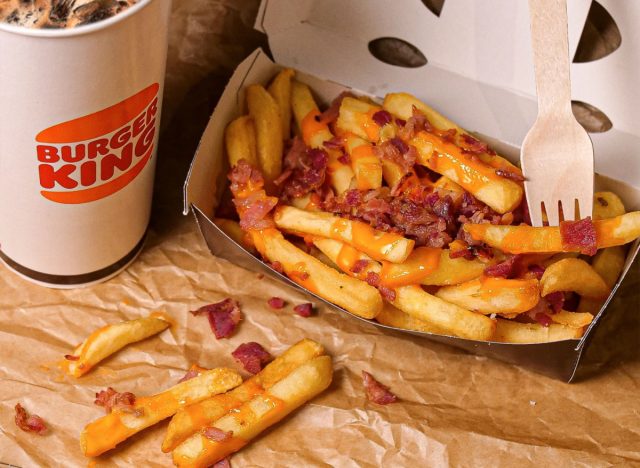 Bored of Burger King's usual fries? Travel outside of the states, and you'll encounter some jazzed-up options. Mexico offers fries topped with cheese or BBQ sauce, bacon bits, and crispy onions. The U.K. gives customers a choice of cheese sauce or cheese sauce and bacon pieces, and South Africa takes its loaded fries up a notch by adding sliced jalapeños.
Kimchi Quesadilla- Taco Bell South Korea
In 2016, South Korea launched its Kimchi Quesadilla, which is packed with spicy chicken, a melted cheese blend, and kimchi—the Korean fermented cabbage dish.
YouTuber Mike Chen noted that this menu item is "a little more messy to eat than usual," adding, "I think it's worth it though. 100 percent better than a regular Taco Bell quesadilla."
Taquito Lupita – Taco Bell Spain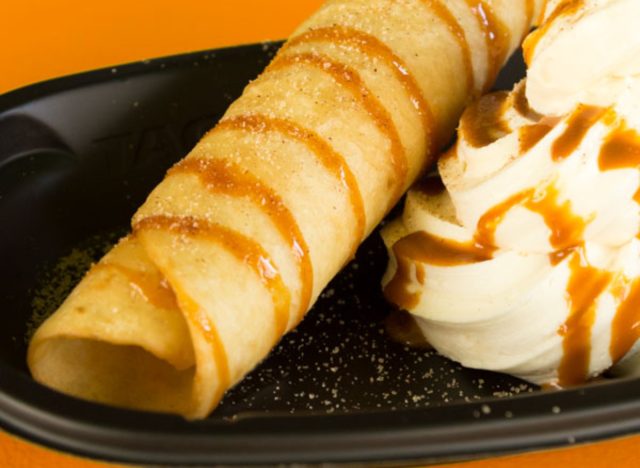 Although Taco Bell locations in the U.S. have cinnamon-flavored desserts like the Cinnamon Twists, Spain does it a bit differently. At these restaurants, customers can order the Taquito Lupita, which are flour tortillas topped with cinnamon sugar, paired with vanilla soft serve ice cream, and a dulce de leche sauce.
Tikka Masala Burrito – Taco Bell India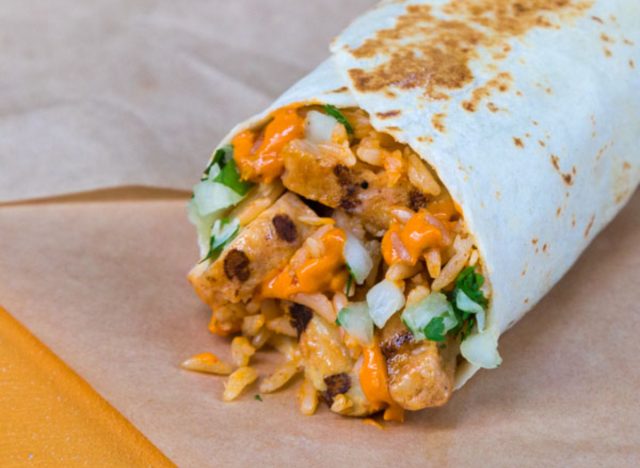 Taco Bell India merged two popular dishes to create the ultimate menu item mashup. The Tikka Masala Burrito is made with a grilled flour tortilla filled with grilled chicken, Mexican rice, onions, cilantro mix, and a tandoori mayo sauce.
Shrimp Donuts – KFC Thailand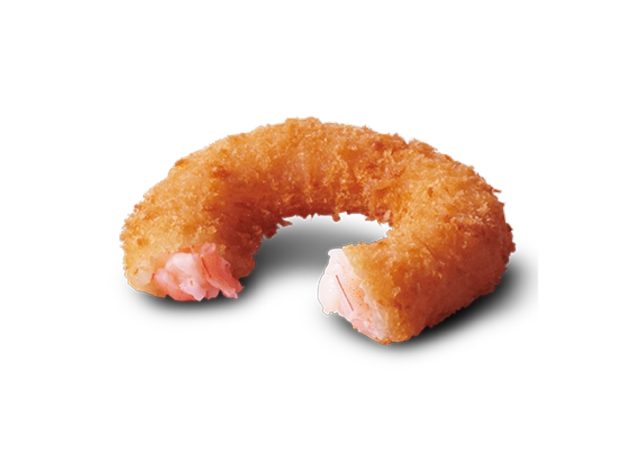 No, this isn't a shrimp-flavored donut, but rather, it's donut-shaped shrimp that's breaded and deep-fried. One reviewer on YouTube said, "This is something we get every time we come here. We do love these–nice shrimpy flavor, very crispy."
Crazy Puffs – Little Caesars Canada & Mexico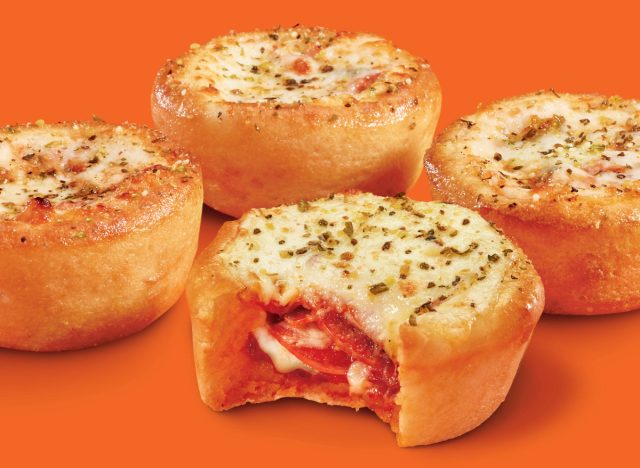 A few months ago, Little Caesars in Canada debuted its limited-time Crazy Puffs, which are also sold at the chain's Mexico locations. These handheld pieces of dough are filled with a three-cheese blend, cheese and pepperoni. There's also a more recent addition, stuffed with cheese, ham, and pineapple, which has been dubbed the "Hula Hawaiian." All flavors are covered in garlic sauce and sprinkled with parmesan cheese and Italian herbs and spices.
"The crazy puffs are so good, I hope they make them permanent," one TikTok user wrote. Someone else added, "Those crazy puffs are better than [Little Caesars'] pizza."
Brianna Ruback
Brianna is a staff writer at Eat This, Not That! She attended Ithaca College, where she graduated with a degree in Journalism and a minor in Communication Studies.
Read more about Brianna