19 Creative Foods to Spiralize That Aren't Zucchini
Zucchini 'zoodles' aren't the only foods you can spiralize!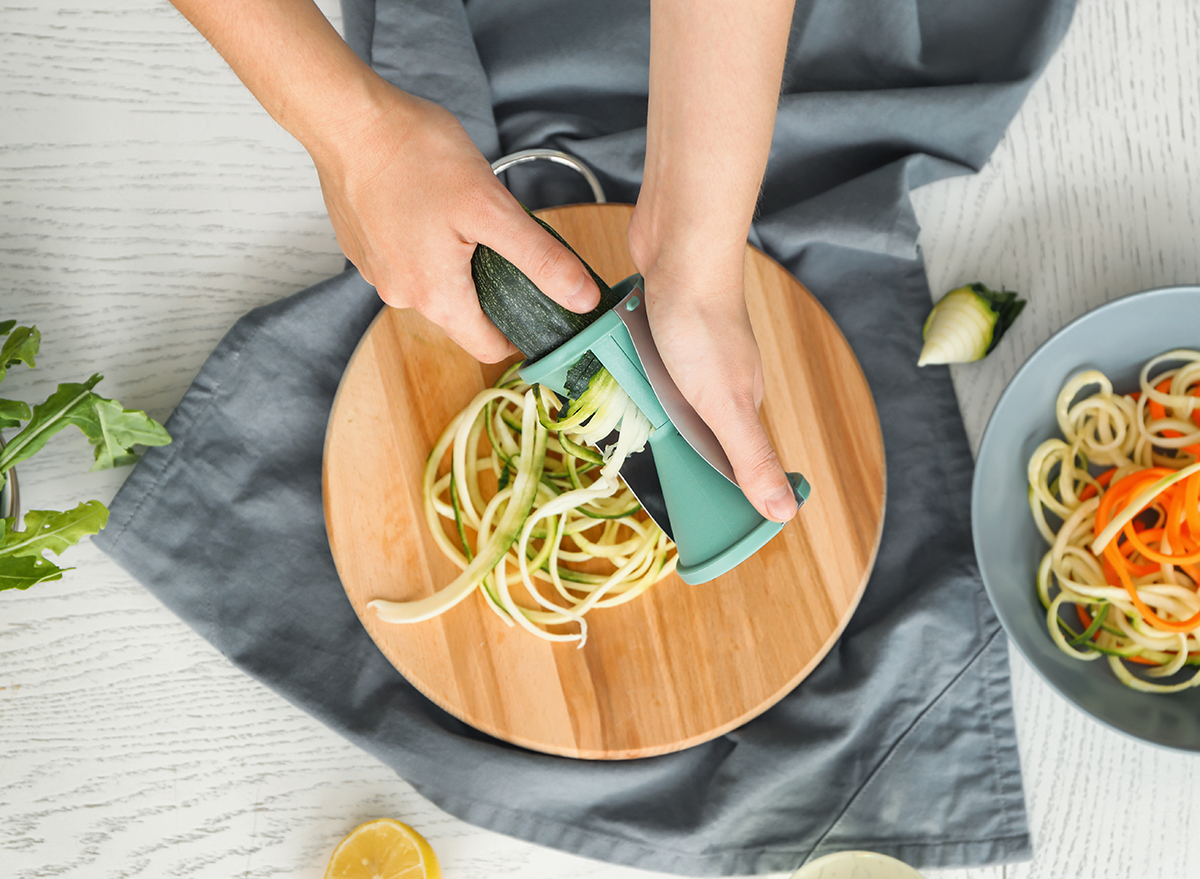 The spiralizer has become a go-to kitchen gadget for home cooks looking for clever ways to add more veggies to their diets. Spiralized vegetables are incredibly versatile. They offer a low-carb pasta swap and are creative add-ins for salads, frittatas, soups, and more.
Zucchini, carrots, and sweet potatoes are commonly spiralized. These veggies should remain in your spiralizer repertoire, but they surprisingly aren't the only foods you can spiralize. There are multiple fruits and vegetables that can spiralize just as easy, and work well for some pretty incredible recipes.
Here are 19 foods you can spiralize, and creative ways on how to eat them.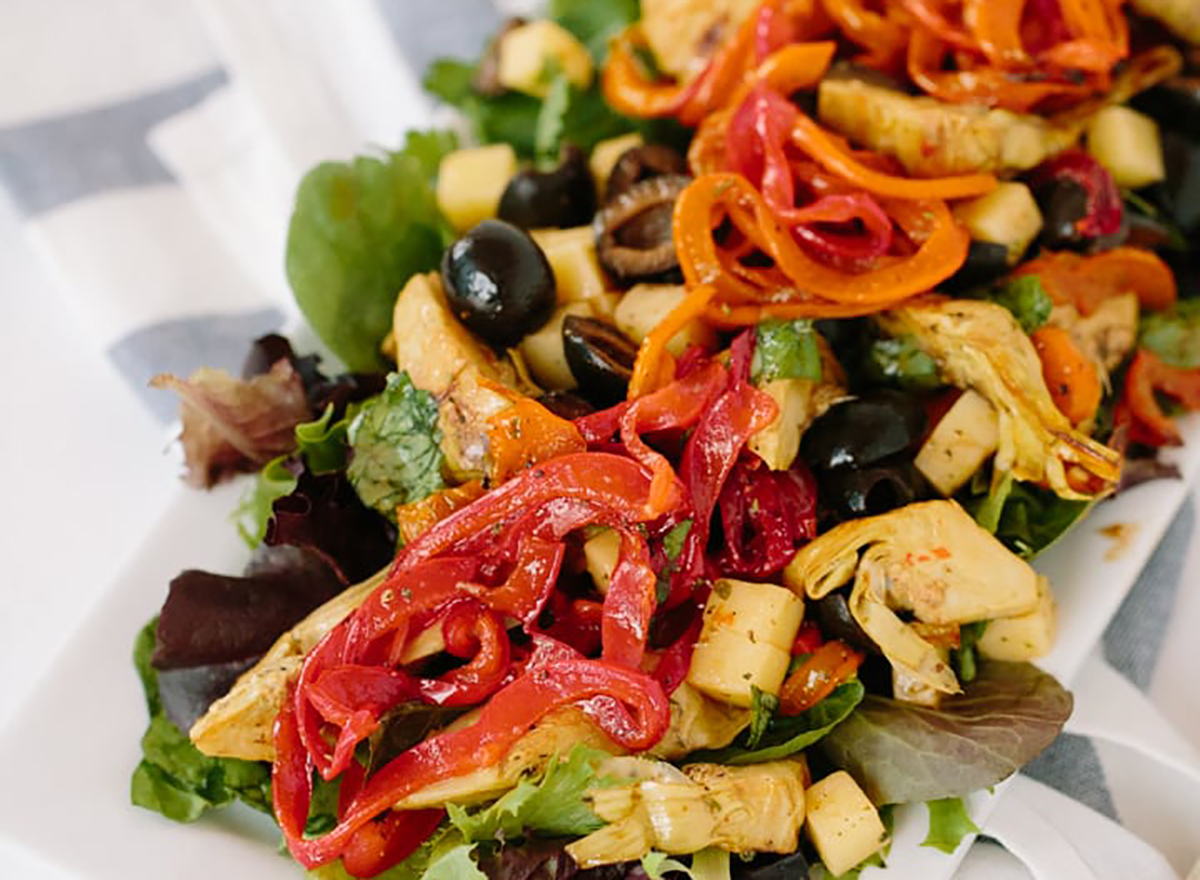 When you think of bell pepper cooking prep, slicing and dicing likely comes to mind, but whole peppers are also one of the many foods you can spiralize. Using a rainbow of different colored spiralized bell peppers adds a unique presentation to salads and other dishes, like this Spiralized Bell Pepper Antipasto, which uses pantry staples like canned artichokes and black olives.
Get the recipe for Bell Pepper Antipasto at Inspiralized.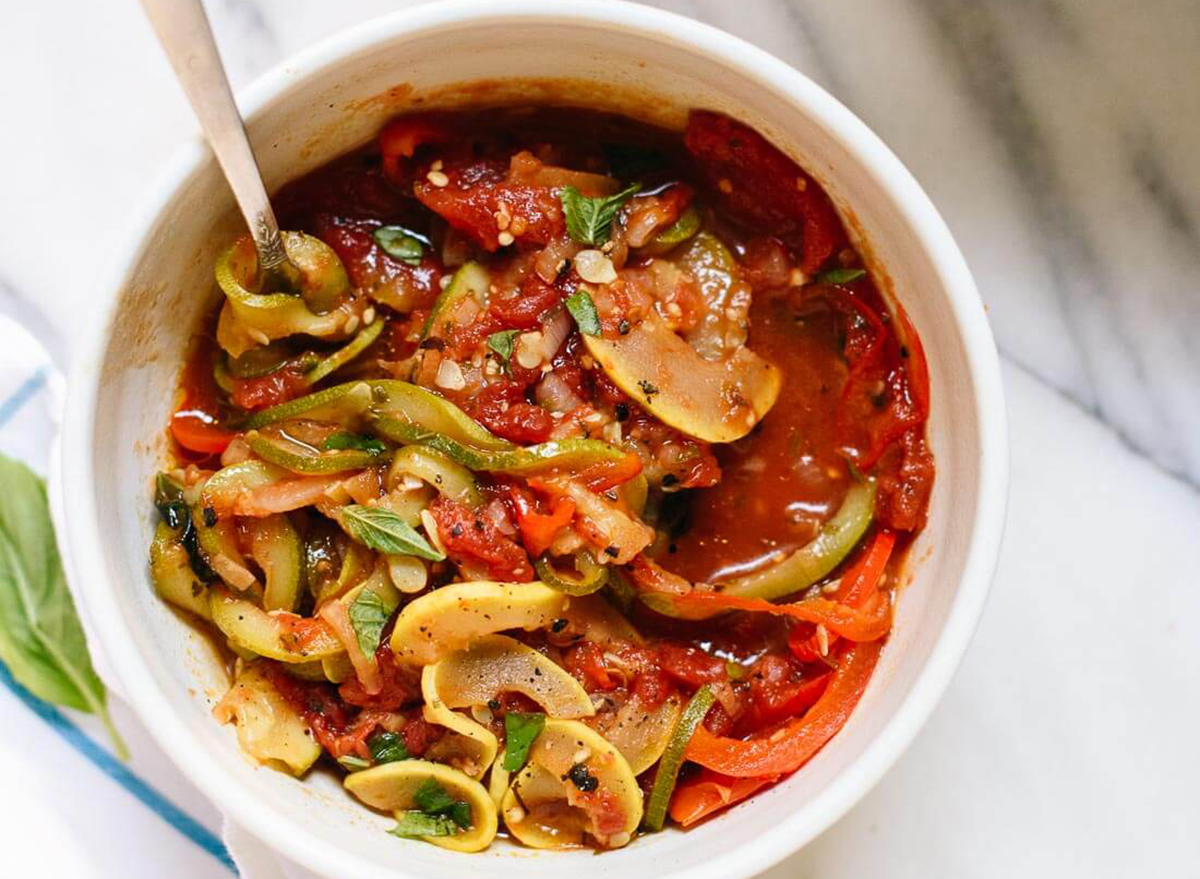 Like zucchini, spiralized yellow squash is a great pasta replacement because its mild flavor embraces a variety of pasta sauces. Yellow squash also works well as a main feature in ratatouille, along with several other spiralized veggies.
Get the recipe for Spiralized Ratatouille at Cookie + Kate.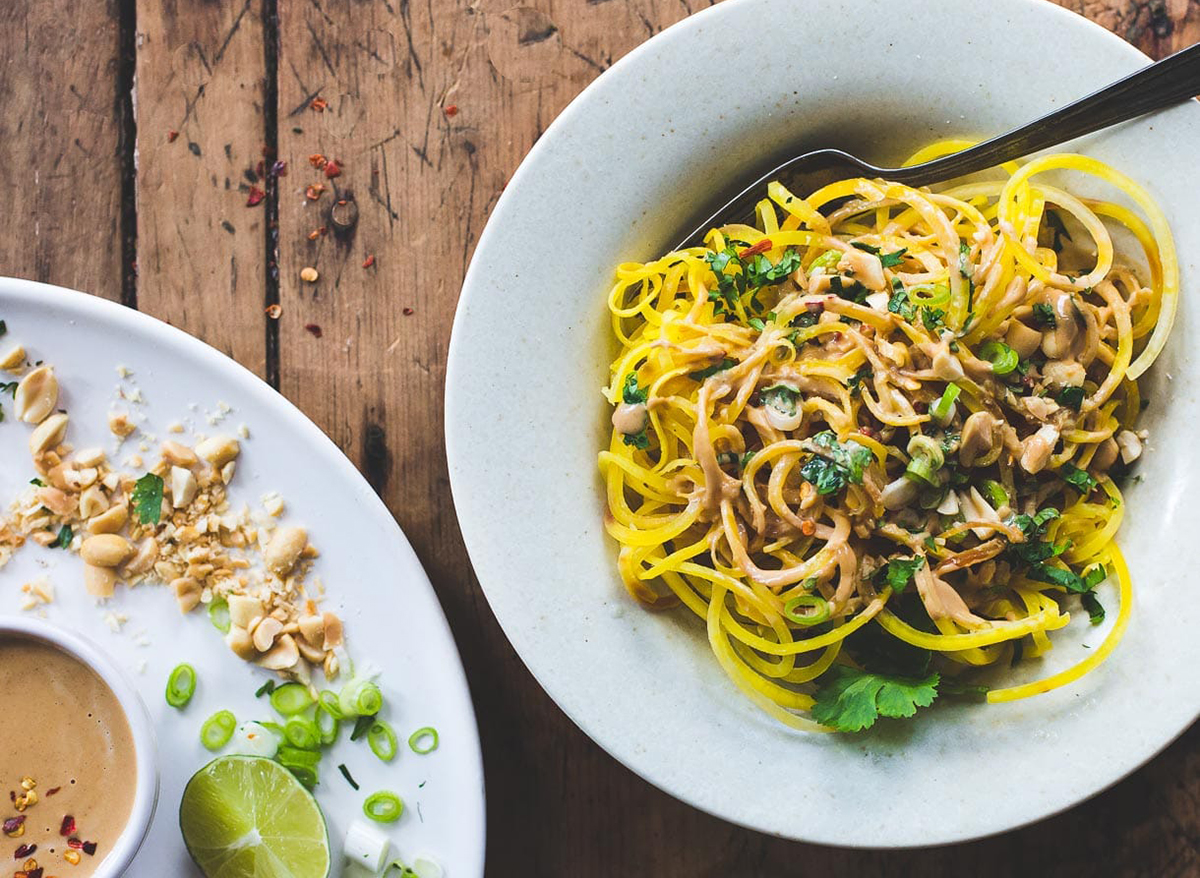 Beets' hearty texture and earthy flavor pair well with many different dishes, and they are also packed with nutrients. Spiralize them into noodles (boodles, maybe?) and drizzle with a spicy peanut sauce.
Get the recipe for Golden Beet Noodles and Peanut Sauce at Heartbeet Kitchen.
Also known as celery root, celeriac is a versatile vegetable that can replace potatoes in many dishes to lower the carb content. Celeriac is full of B vitamins, fiber, and other nutrients, and its crunchy texture makes it great for salads and slaws, especially when spiralized.
Get the recipe for Carrot Celeriac Spiralized Salad at Cotter Crunch.6254a4d1642c605c54bf1cab17d50f1e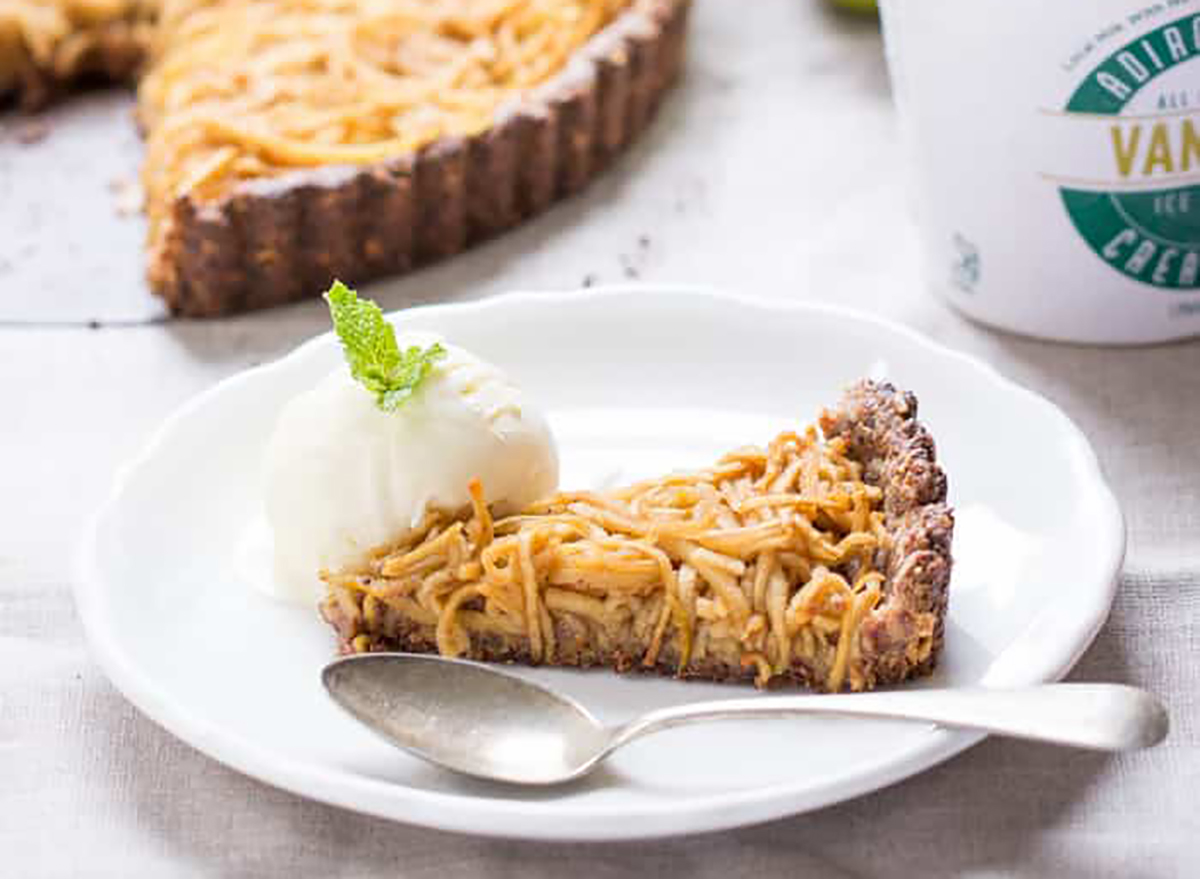 Starchy fruits, like apples, are a unique addition to the spiralizing lineup. Roast spiralized apples with cinnamon and sugar for a quick sweet treat or a topping for oatmeal (or ice cream). Spiralizing is also an easy way to prepare apples for a crumble or tart.
Get the recipe for a Spiralized Apple Tart at Simply Quinoa.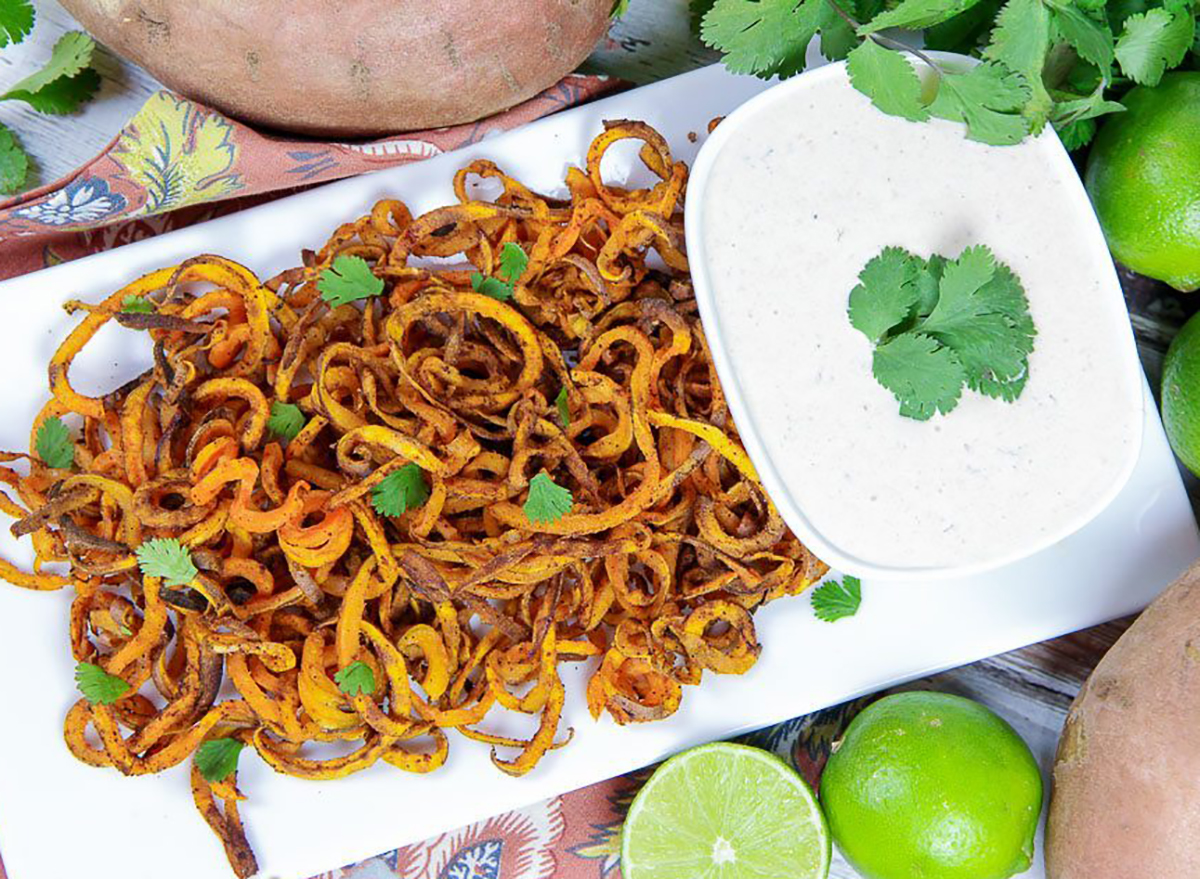 Sweet potatoes are full of vitamins and nutrients, and they also offer many health benefits. Like butternut squash, sweet potatoes are dense and work as a low-carb pasta swap when spiralized. Curly fries are another fun way to enjoy spiralized sweet potatoes, and baking them is much healthier than frying.
Get the recipe for Baked Curly Sweet Potato Fries at Running in a Skirt.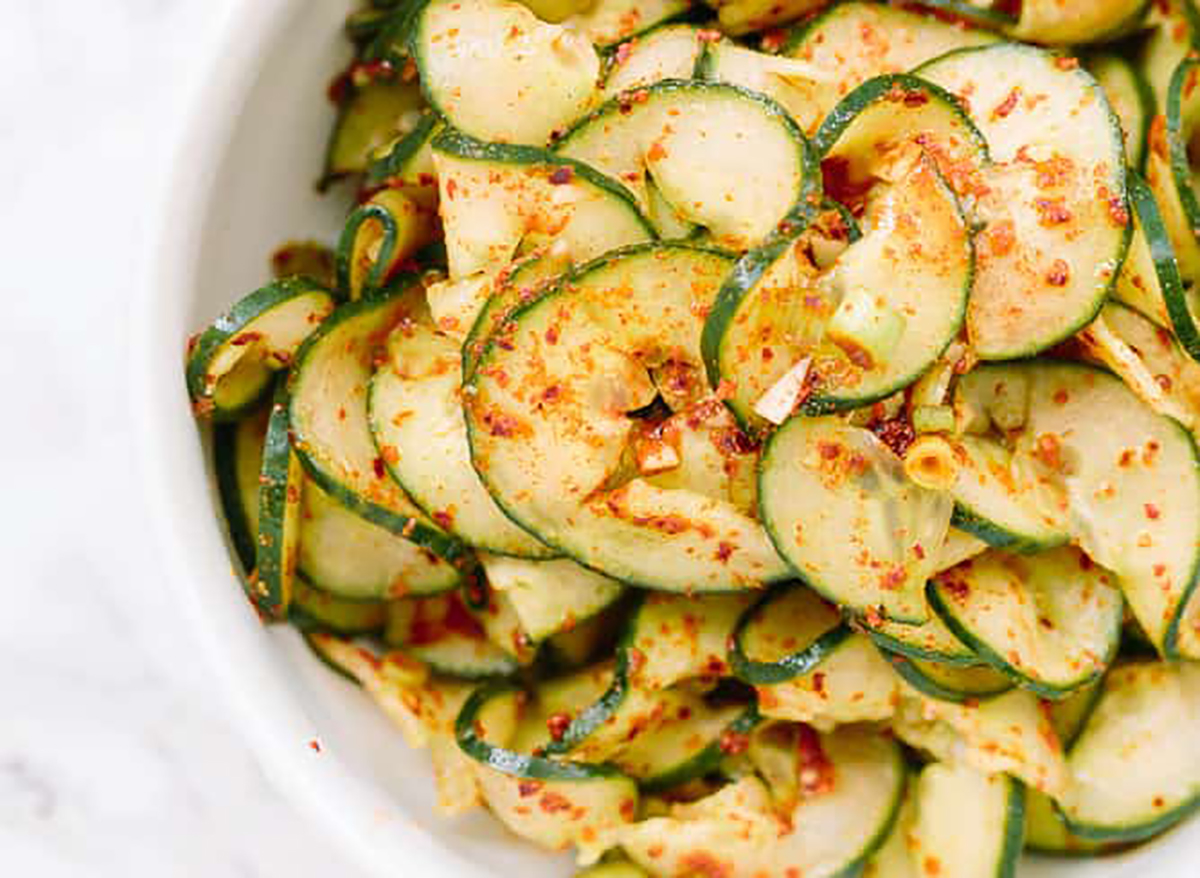 Crisp cucumbers hold up to spiralizing and make stylish salad toppers or uniquely shaped pickles. Marinate them in ginger, rice vinegar, and Korean chile powder for Spiralized Cucumber Kimchi, which keeps for several days in the refrigerator.
Get the recipe for Cucumber Kimchi at Inspiralized.
Spiralizing is one of the best ways to prepare low-calorie, nutrient-packed butternut squash. The dense squash makes a great pasta replacement, but roasted spiralized butternut squash also works as a salad topper.
Get the recipe for Spinach Salad with Turkey and Spiralized Apples and Butternut Squash at FoodieCrush.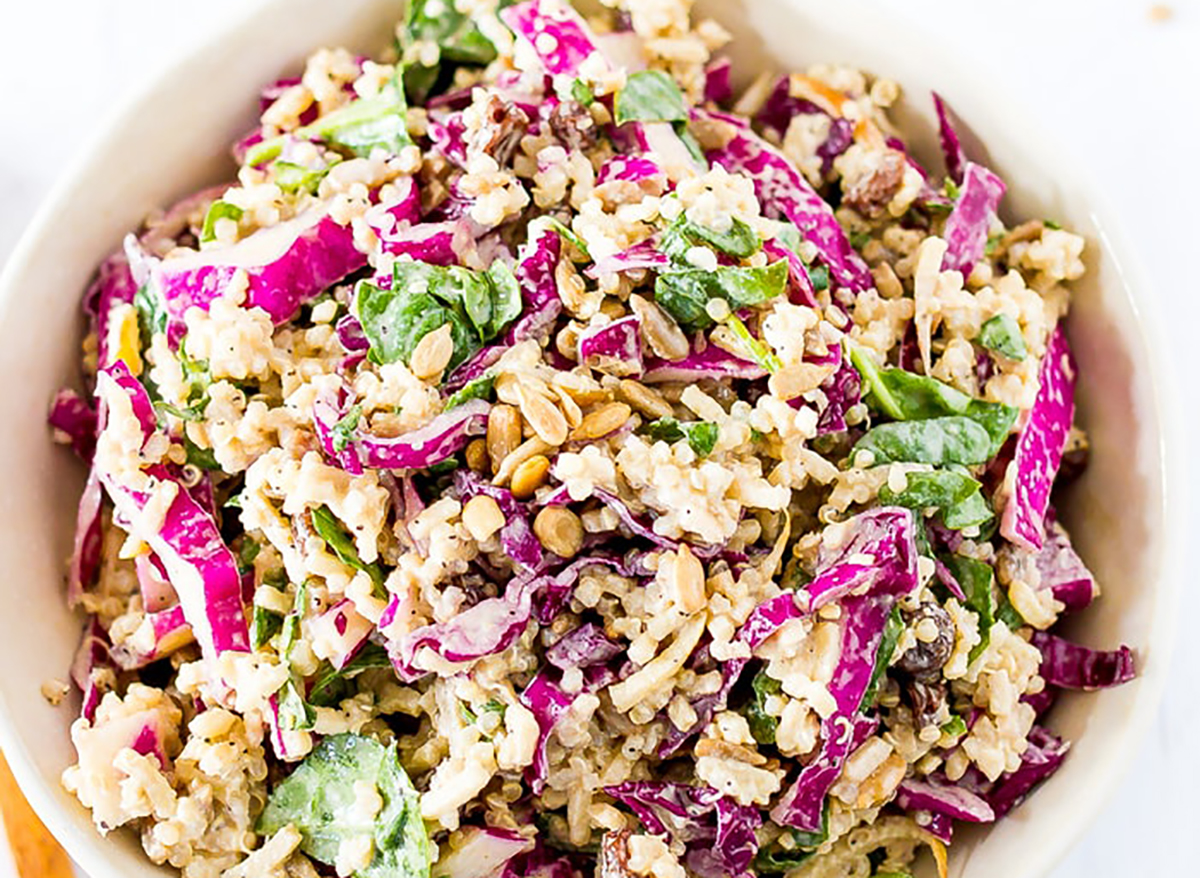 Shredding cabbage for coleslaw or soups is easy enough by thinly slicing it, but spiralizing cabbage creates a more uniform, consistent texture. Use spiralized cabbage, along with spiralized apples, for a sweet yet tangy slaw.
Get the recipe for Apple Slaw at Eating Bird Food.
Rather than shredding carrots for muffins or carrot cake, spiralize and then dice them up for a neater texture. Just like zoodles, spiralized carrots can replace carb-laden pasta in most dishes. Pair the two and toss with a light alfredo sauce for a vitamin-rich, low-carb meal.
Get the recipe for Carrot and Zucchini Noodles in Light Alfredo Sauce at Diethood.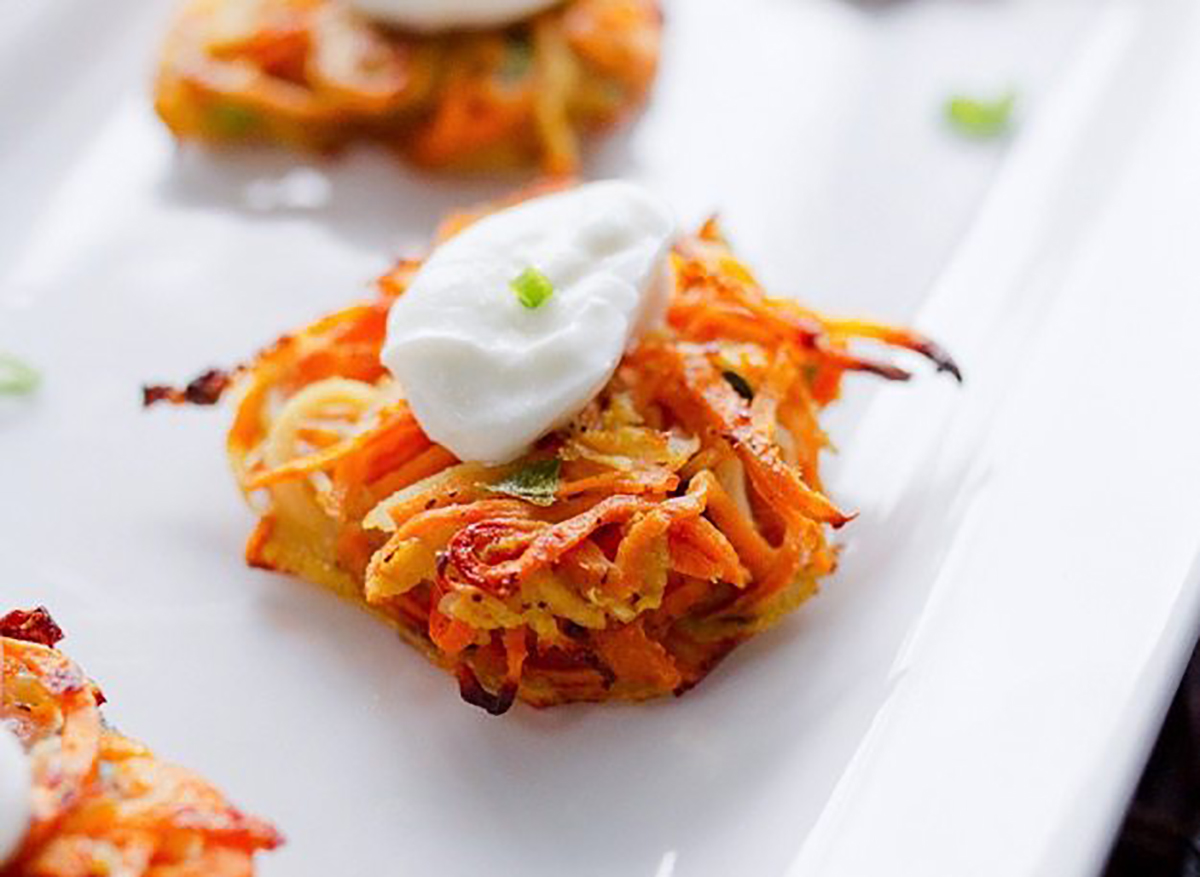 Parsnips, from the carrot family, are full of vitamin A and C, folate, fiber and more. Parsnips have a sweet flavor and, like carrots, hold up well when spiralized. Roast spiralized parsnips for a quick side dish or pair them with spiralized sweet potato for a new take on latkes.
Get the recipe for Sweet Potato and Parsnip Latkes at Eating Bird Food.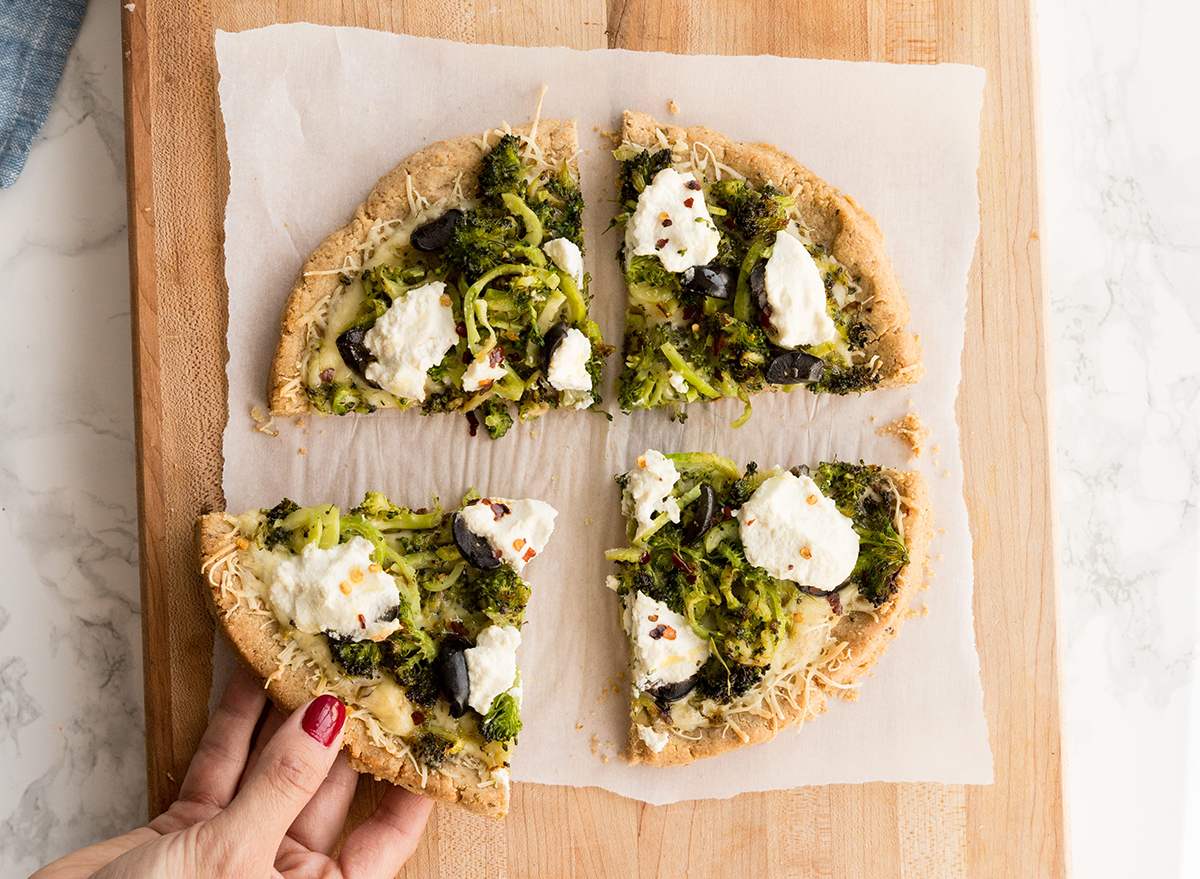 Because they're tough and fibrous, broccoli stems are often tossed out. Next time, save them to spiralize for a nutritious summer slaw or a lighter pizza topping.
Get the recipe for Spiralized Broccoli and Olive Bianca Pizza at Inspiralized.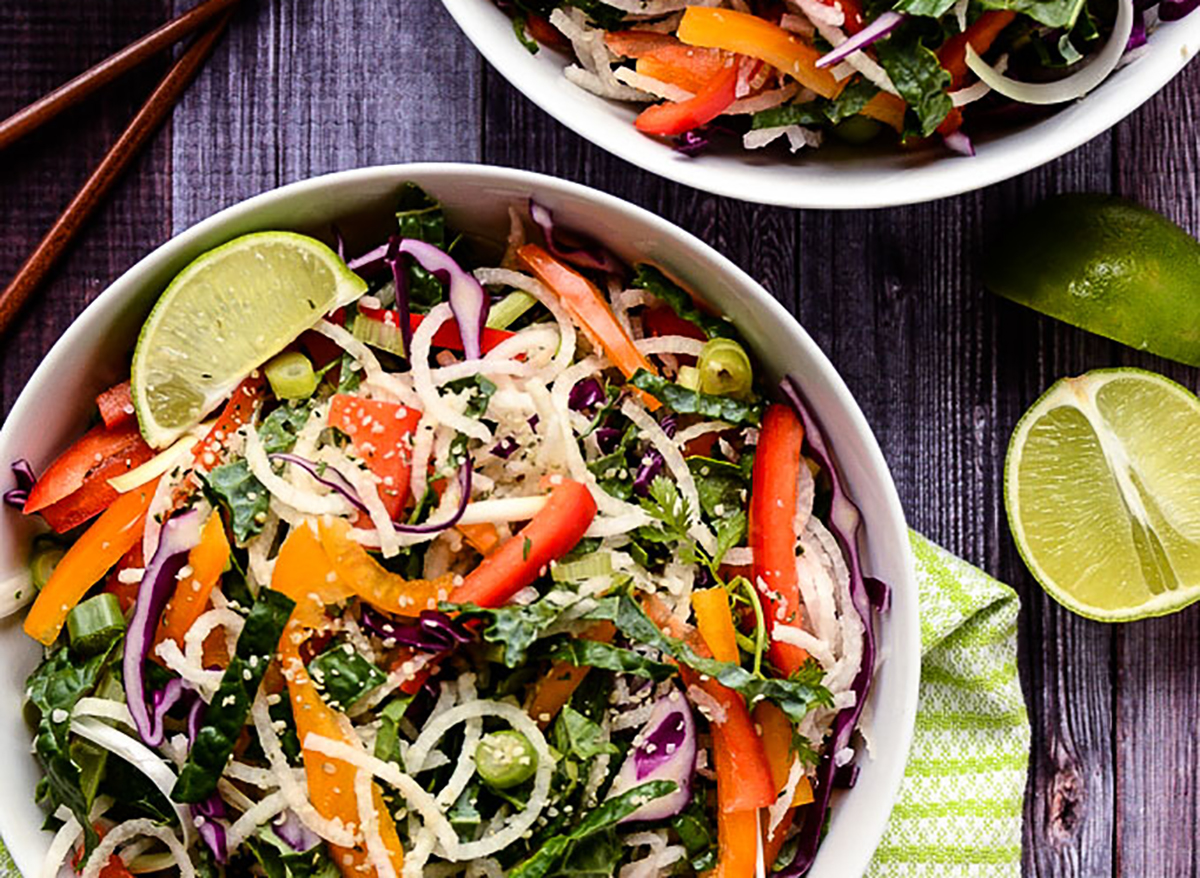 Jicama is a starchy root vegetable native to Mexico that features crunchy white flesh, as well as lots of antioxidants and nutrients. Spiralizing jicama makes it a versatile addition to many dishes. Jicama pairs well with citrus and spice, so you can't go wrong with a noodle bowl.
Get the recipe for Jicama Noodle Salad With Creamy Tahini-Ginger Dressing at Blissful Basil.
Kohlrabi is protein and vitamin C rich and features a mild, turnip-like flavor, making it a blank canvas for just about anything. Spiralized kohlrabi works in lighter dishes like noodle bowls and salads, or you could even treat it like pasta. Try a noodle recipe made with summer squash for a unique treat.
Get the recipe for Kohlrabi and Summer Squash Spaghetti at Oh My Veggies.
Turnips are actually one of the easier foods you can spiralize, just peel off the rough outside layer. Spiralized turnips are tasty raw or roasted. Try mixing up spiralized turnips with kohlrabi, radishes, carrots, and beets with some yogurt garlic scape sauce.
Get the recipe for Tangled Summer Roots at Feasting At Home.
Not a fan of sweet potato? Use regular potatoes instead! Spiralized potatoes can also be added to soups, frittatas, salads or turned into hashbrowns or sandwich buns.
Get the recipe for Baked Curly Fries at The Healthy Maven.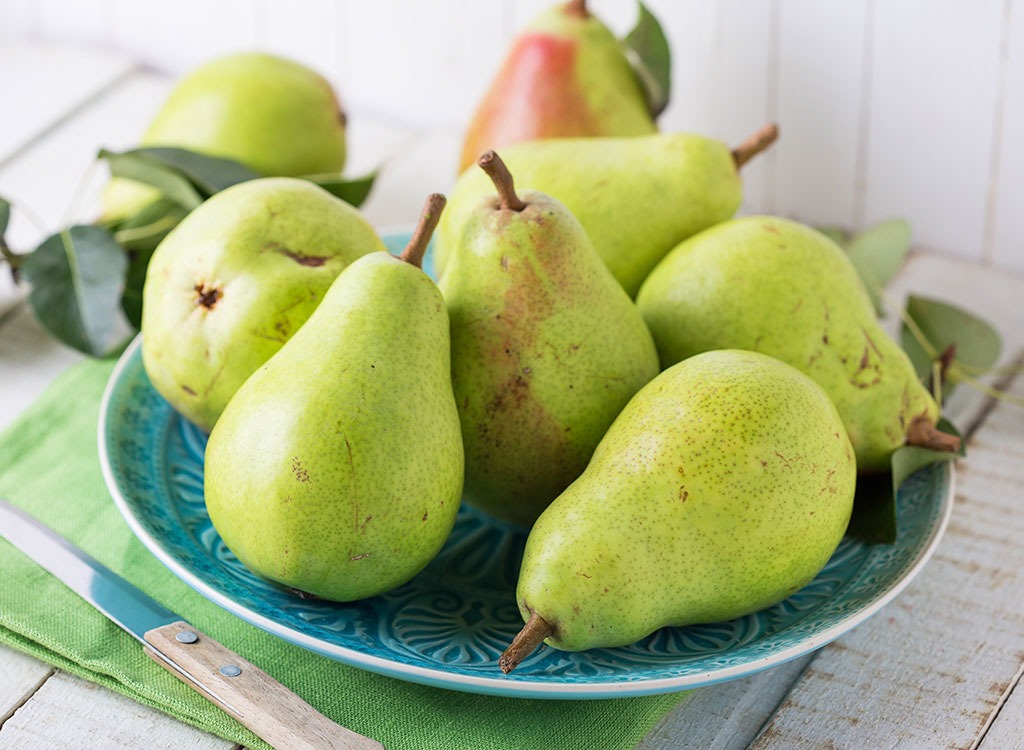 With their dense, starchy texture, spiralized pears can be enjoyed in a variety of ways, from salads and slaws to pie fillings. Spiralized pears with a spicy dressing and cashews is a versatile side dish, too.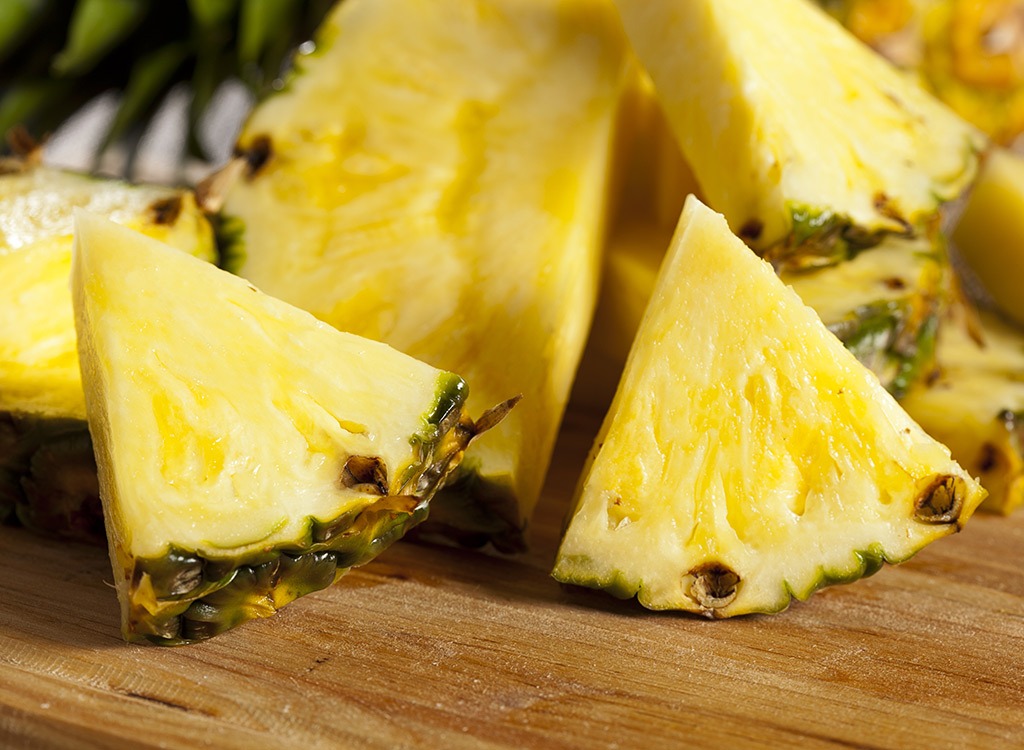 Spiralized pineapple is a simple way to slice the fruit for grilling or layering in a salad, or for drizzling with melted chocolate.
Spiralizing citrus fruits, like oranges or lemons, create brightly colored ribbons that can be enjoyed in lots of different ways. Use spiralized oranges to pretty up summer sangrias or to infuse vodka or other booze.