7 Secrets Grocery Workers Don't Want You to Know Right Now
What employees think about the way grocery shopping has changed.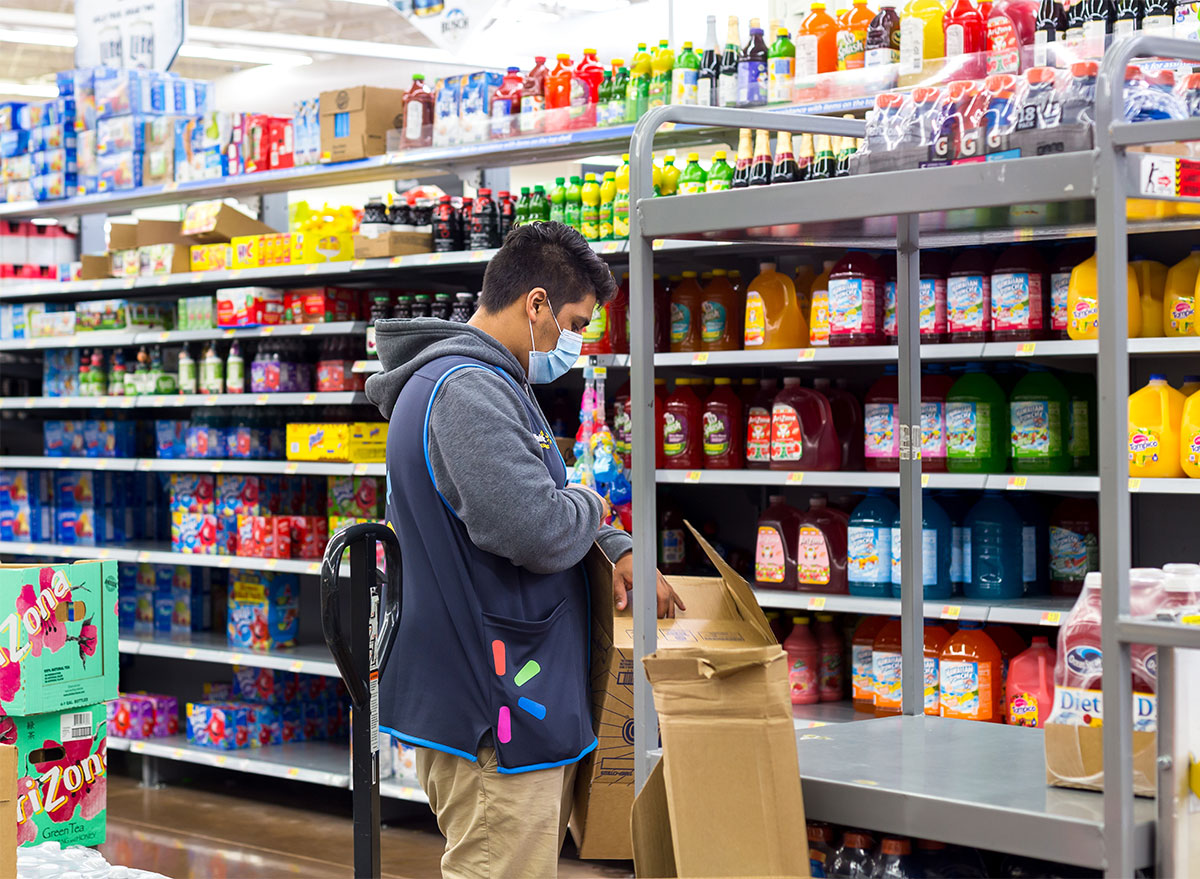 Grocery shopping now looks so much different compared to before the pandemic. No one knows this better than grocery store employees. They've worked through new safety measures, huge crowds, and empty shelves.
And as things start to go back to normal, there are a few secrets that they don't necessarily want customers to know.
Prices are still going up.
It may seem like products that were unavailable for a while are back for the long run and shelves will be stocked from now on, but that is far from true. Meat prices soared during March and April as meatpacking plants had to shut down because employees were getting infected. Companies are still trying to catch up after the pauses. But this isn't stopping some grocery shoppers from Buying More of This Item Than Ever Before.
Shopping online is cheaper.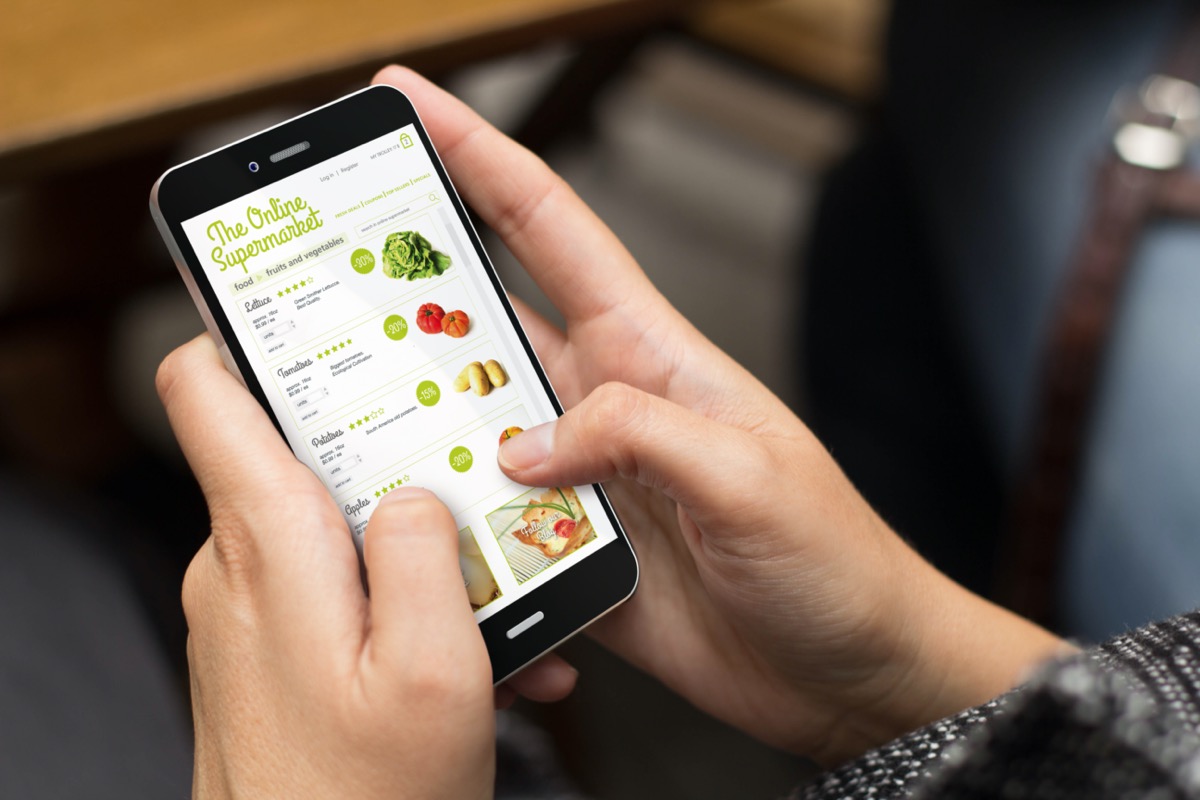 Lots of supermarkets are offering curbside groceries and deliveries. Oftentimes you can find a discount or incentive for using this service instead of coming into the store.6254a4d1642c605c54bf1cab17d50f1e
Target just announced they are adding curbside pickup for their fresh and frozen grocery items. Before you order, here's The #1 Worst Mistake You're Making When Buying Groceries Online.
They don't want you to use reusable bags.
Yes, it's still cautionary to leave your reusable bags at home. They can be laced with germs that can travel to other surfaces. Bringing fewer things inside the store means less risk for everyone in it.
One tip? Leave them in the car and then load them up once you are safely out of the store.
Related: The Real Reason You Shouldn't Bring Reusable Bags to the Grocery Store
They're trying to make things safer.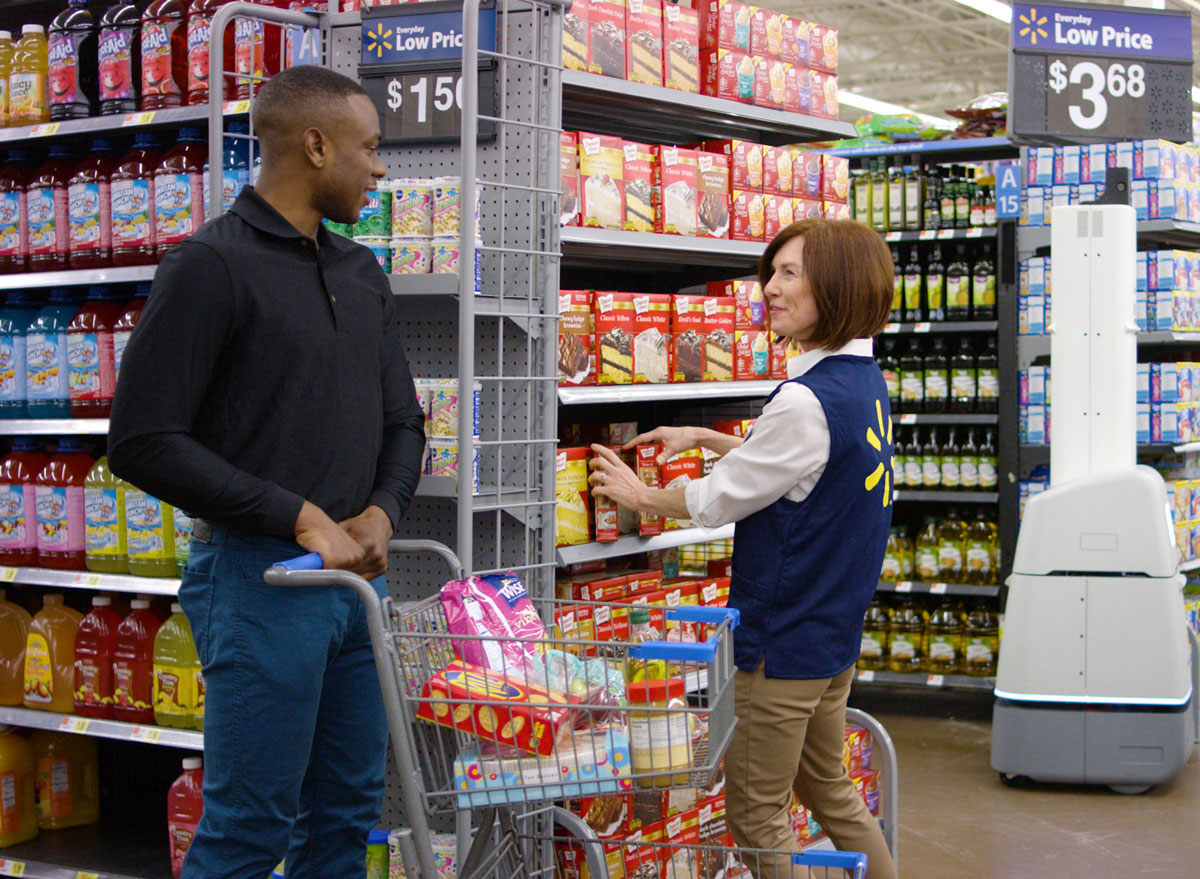 With the number of cases still going up, grocery stores are still navigating ways to make the shopping experience a safer and less stressful one. A lot of times that can be similar to learning as you go. For example, many supermarkets decided to transform the bakery section of their store and place items in plastic prepackaged bags instead of having a grab-and-go station. And some are considering making the change permanent because of its success.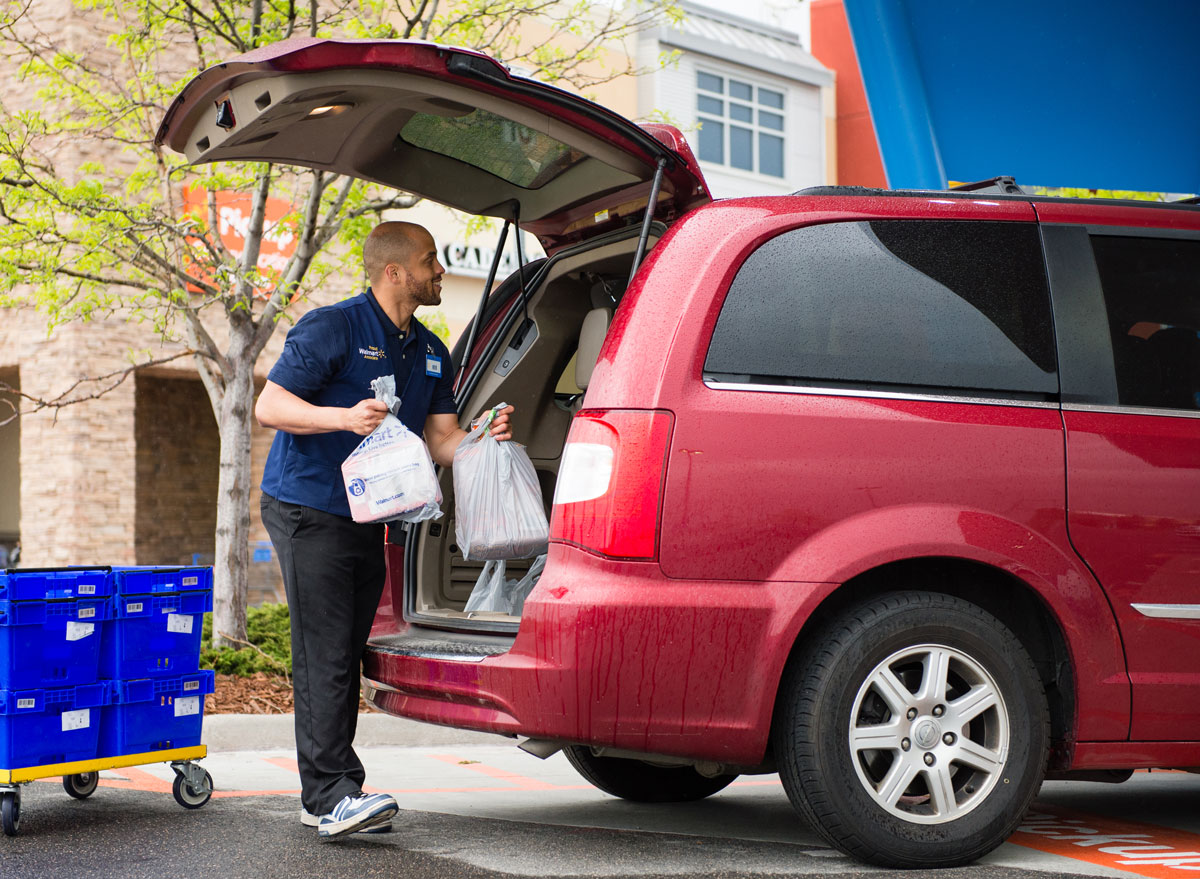 Supermarket workers, like many restaurant employees, are required to wear masks and follow all of the safety measures. Some customers are not following rules and lashing out at employees who are trying to enforce them. The president of a grocery workers union in Oregon told a local news station that employees there feel like they are disposable, even though they are called "essential employees."
Related: Trader Joe's Employees Unhappy With Grocer's Response to Coronavirus
They're worried about catching the virus at work.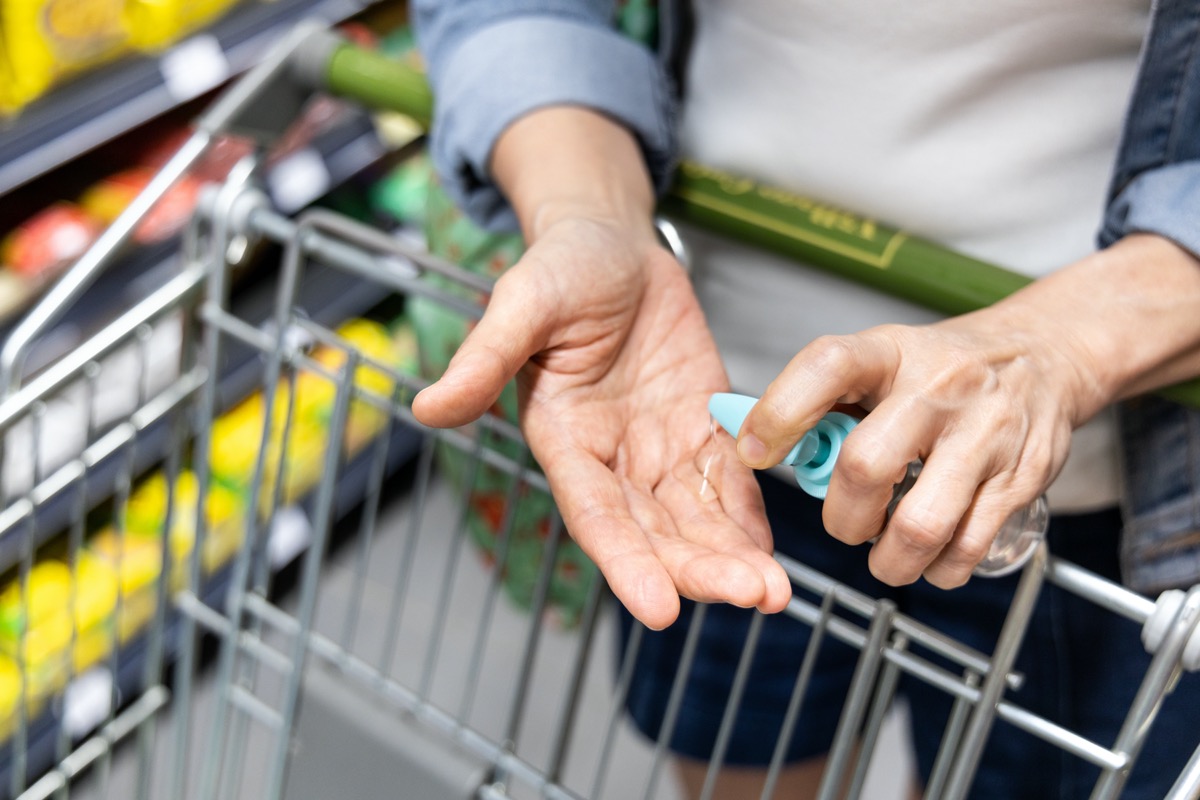 Even with safety measures like mandatory face masks, gloves, and limiting the number of customers in the store at a time, employees are still worried about getting sick at work.
Walmart has reported that thousands of workers have tested positive for the virus since the pandemic began, and 22 people have died. This all happened even though the store has an emergency leave policy and other safety measures.
Buying in bulk isn't helpful.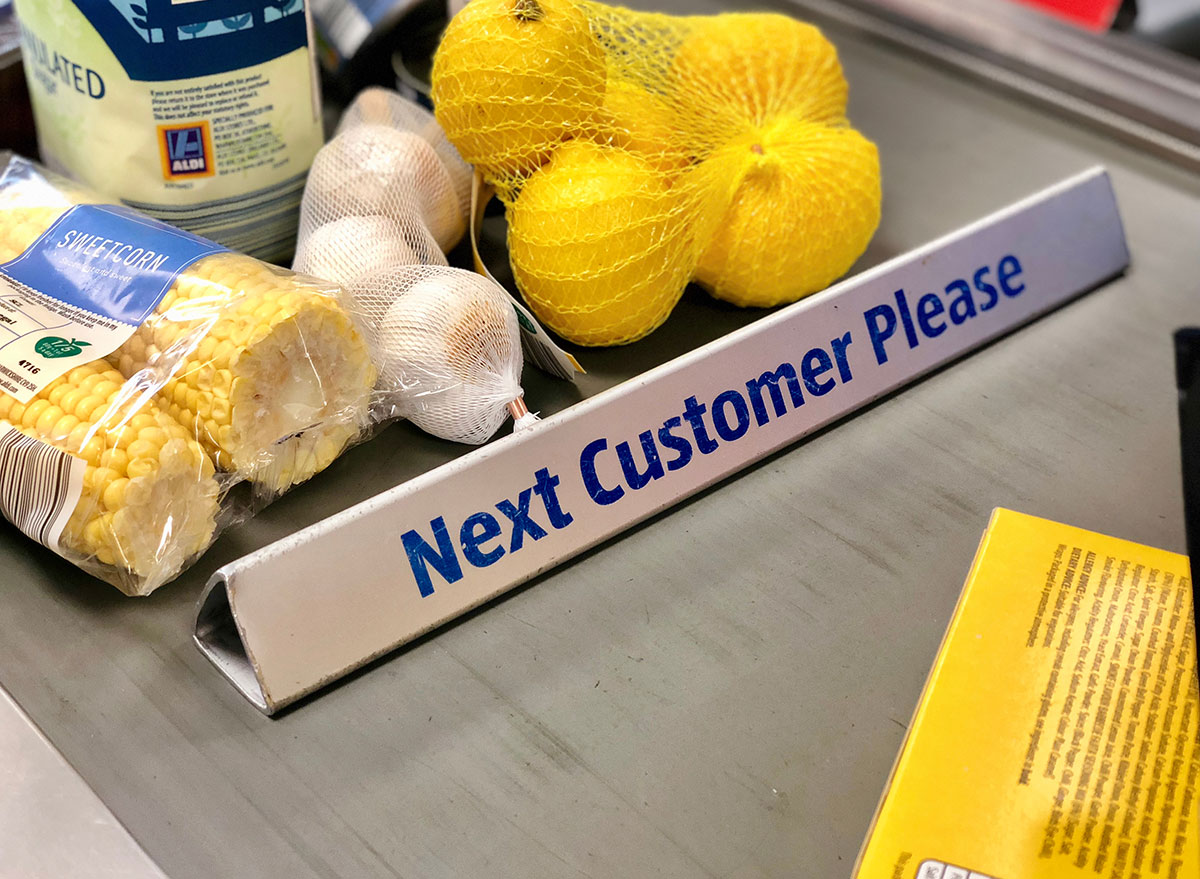 Another secret grocery store employees don't want you to know is that buying in bulk is a bad idea. Not only does it mean you'll have more food at home and might be tempted to snack more, but it leaves shelves empty. Employees are the ones that restock them, and for a lot of products, shipments aren't coming in fast enough.
Amanda McDonald
Amanda has a master's degree in journalism from Northwestern University and a bachelor's degree in digital journalism from Loyola University Chicago.
Read more about Amanda