25 Healthier Versions of Your Favorite Childhood Snacks
Take a bite of nostalgia without derailing your diet, go ahead and stock up on these healthy versions of your favorite childhood snacks.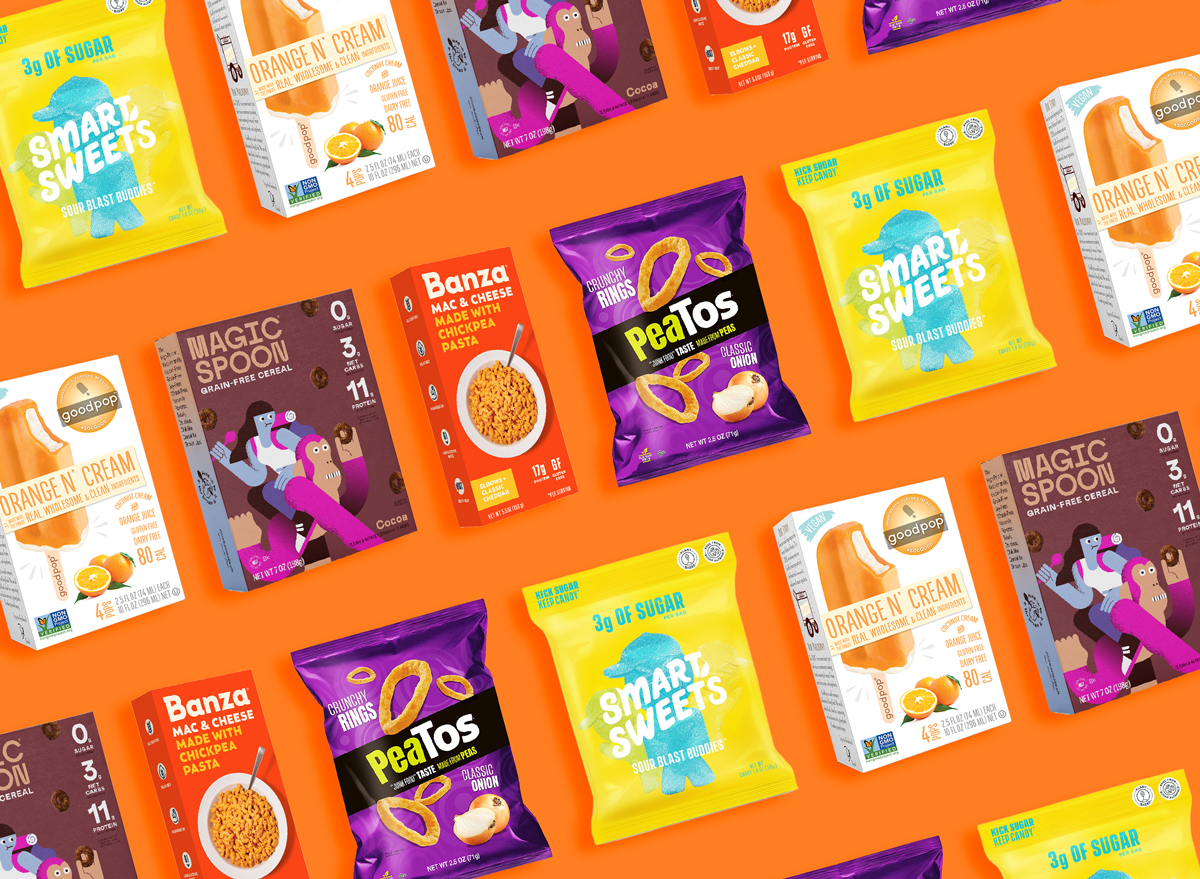 This post contains affiliate links. If you use these links to buy something, we may earn a commission.
Remember when you were a teenager and you found yourself thinking: "When I'm an adult, I'm going to eat all the junk foods whenever I want and wherever I want! Even if that's in my bed!"
And then you reached adulthood. You did what you promised yourself and quickly realized that after eating like that for a while, it just wasn't as satisfying as you thought it would be. (Despite sounding like a dream, having Lucky Charms for dinner every night doesn't just get old, it also isn't sustainable. Hey, kids' snacks aren't meant to be filling.)
But when things feel just a bit off (like, when you're in the middle of a pandemic), you may find yourself craving those comfort foods again. Maybe it's the nostalgia for those good old days when the only thing you had to worry about was making sure you didn't pee your pants. Or maybe it's because kids' snacks are just so darn good, and you want a food hug.
And you deserve a food hug. If you want to indulge in your childhood snacks, go for it! If you realize your diet has evolved beyond consuming tons of sugar in different forms, but you still want to take a bite of nostalgia, go ahead and stock up on these healthy versions of your favorite childhood snacks.
We found better-for-you versions of 25 popular products, from pizza bagels to ice cream sandwiches. We're just happy we still get to eat these, because the same can't be said for 33 Super Popular Snacks From Your Childhood That Are Discontinued.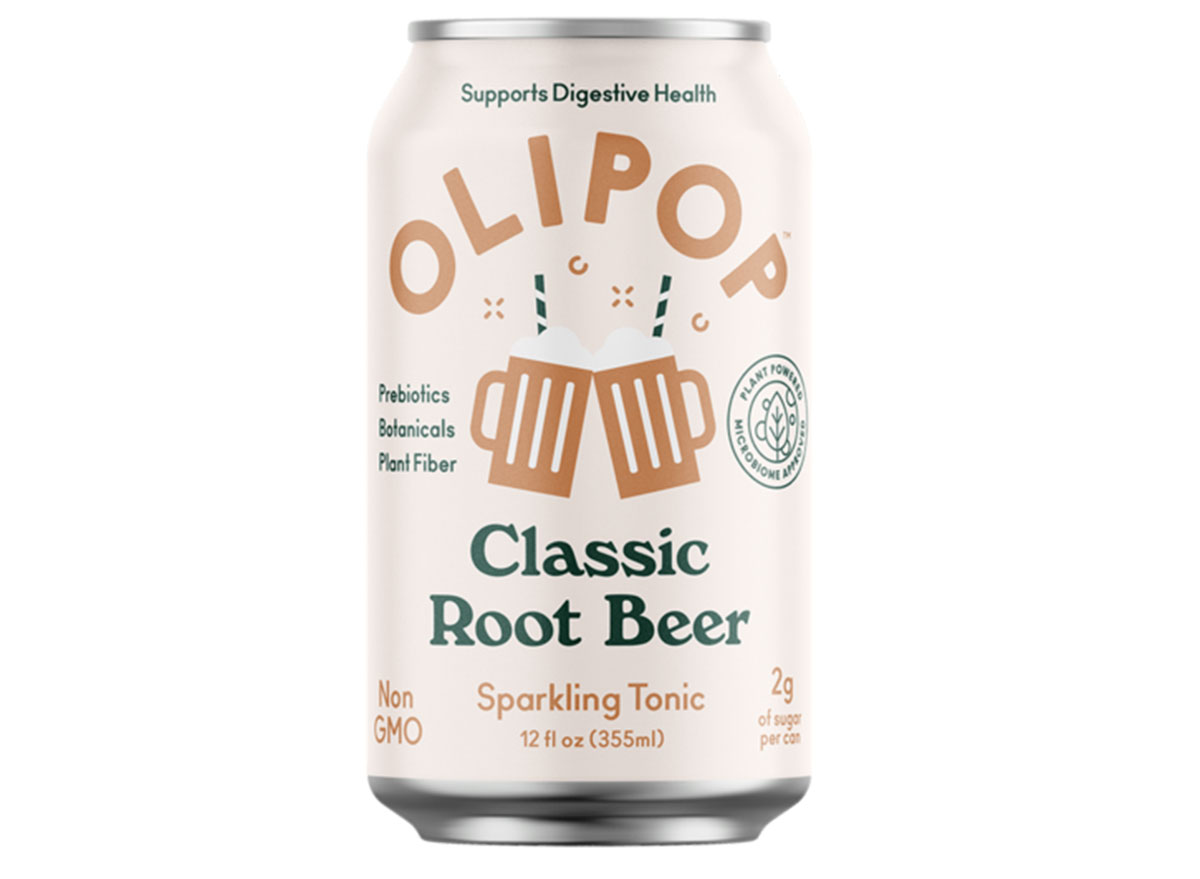 Eat This, Not That!: Barq's Root Beer
You're not just saving yourself from sipping on 42 grams of sugar per can by opting for this over Barq's Root Beer, but you're also doing your digestive system a service. OLIPOP Sparkling Tonics contain a whopping nine grams of prebiotic fiber per serving. That's a third of your daily value of fiber—nearly as much as what's in three cups of carrots! The bonus is that this prebiotic fiber is essential for allowing the beneficial probiotic bacteria to heal your gut.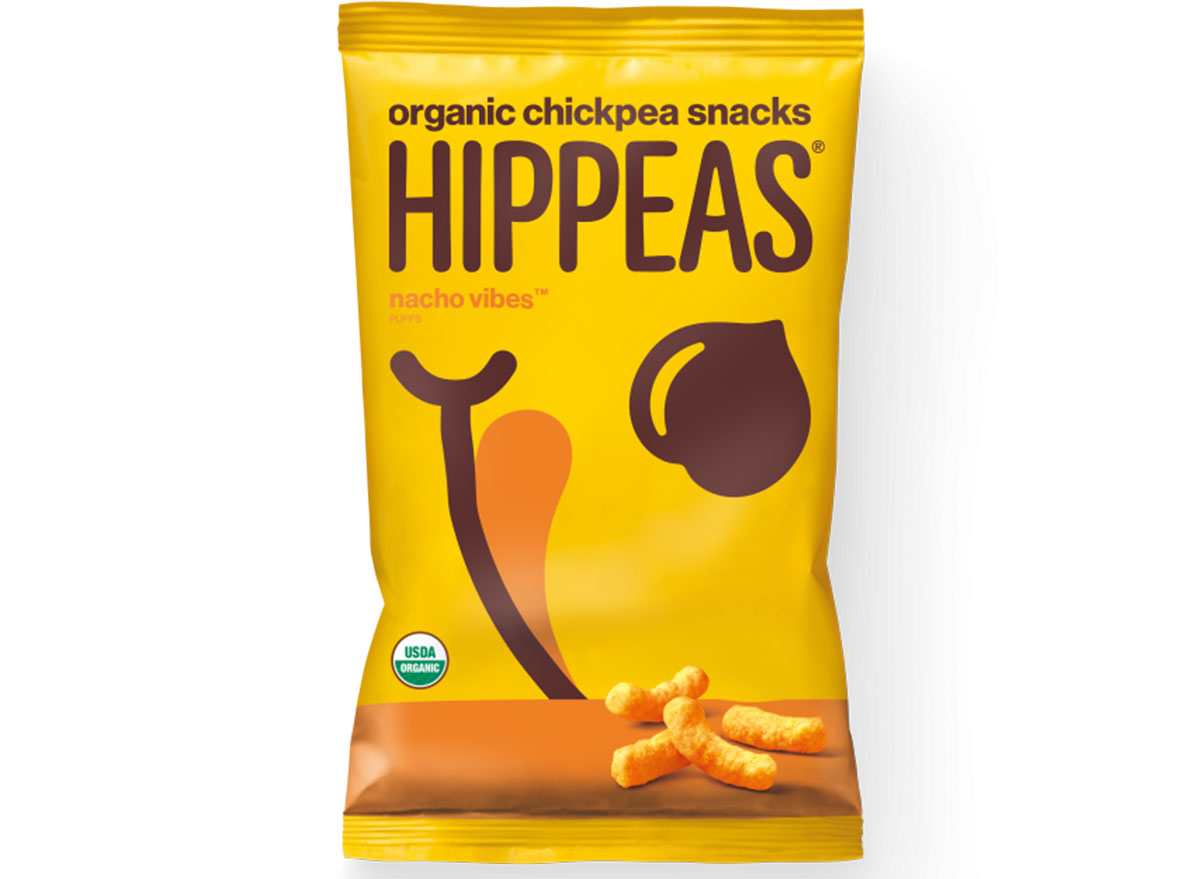 Eat This, Not That!: Wise Cheez Doodles
There was nothing as amusing as polishing off a bag of Cheeze doodles so you could threaten to rub your orange powdery hands on your siblings. We hope you're more mature now, but you may still have that craving for cheesy puffs. Opt for HIPPEAS: the brand makes those cheesy snacks you love but with a chickpea flour base. The result? Your snack serves up four grams of protein and three grams of fiber.
STAY INFORMED: Sign up for our newsletter to get the latest coronavirus foods news delivered straight to your inbox.
Eat This, Not That!: FUNYUNS® Onion Flavored Rings
Yes, a healthy version of FUNYUNS does exist. And thanks to its pea, lentil, and fava bean flour base, it comes with four grams of protein and three grams of fiber per serving.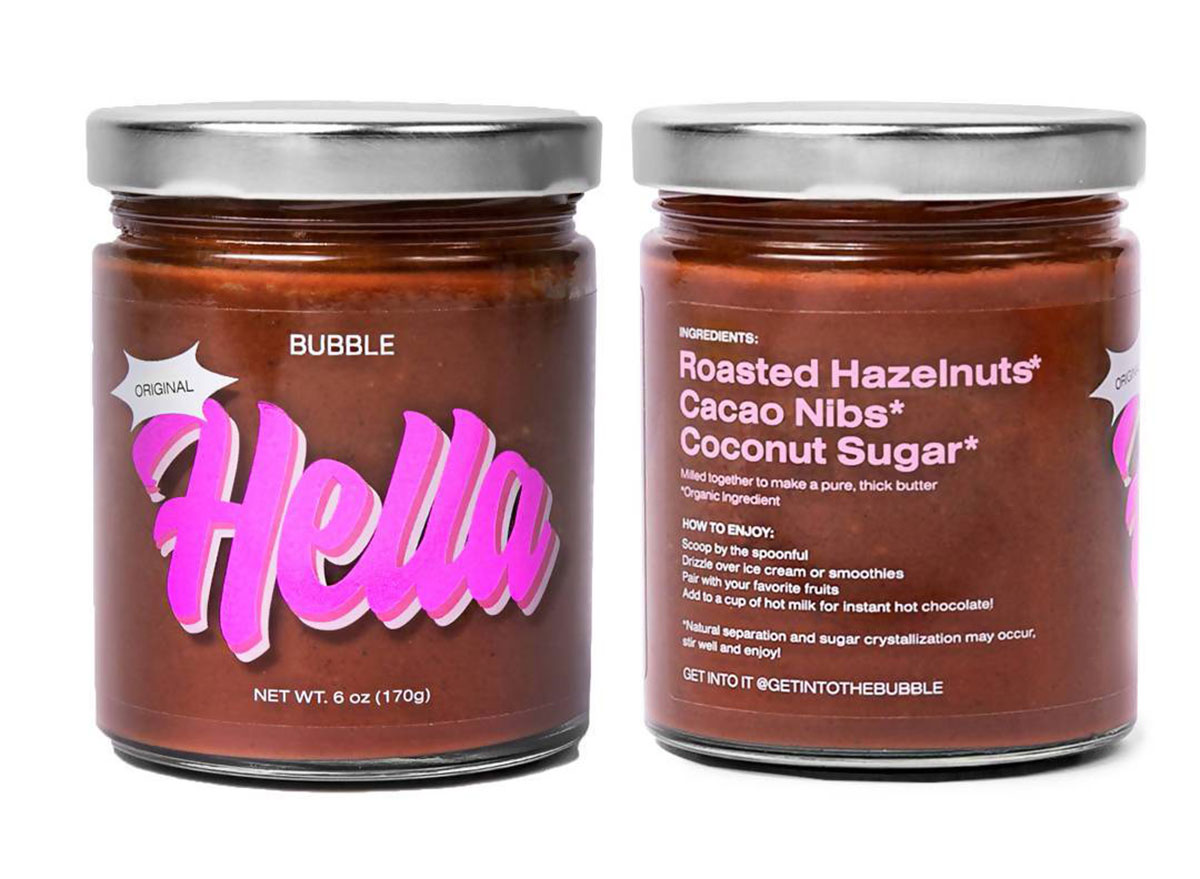 Eat This, Not That!: Nutella
It only takes Hella three ingredients to match the indulgent taste of the classic hazelnut spread. The fact that it's paleo, vegan, and gluten-free is just a cherry on the top.
Eat This, Not That!: Nutri-Grain Bars
Anyone else getting sick of making breakfast? Forget about it, and just grab a bar instead. If you're craving the whole grain bars of your youth, opt for a soft-baked Kashi bar. This choice has a solid dose of three grams of fiber. If you're looking for something more substantial, there's always these high protein breakfasts that will keep you full for hours.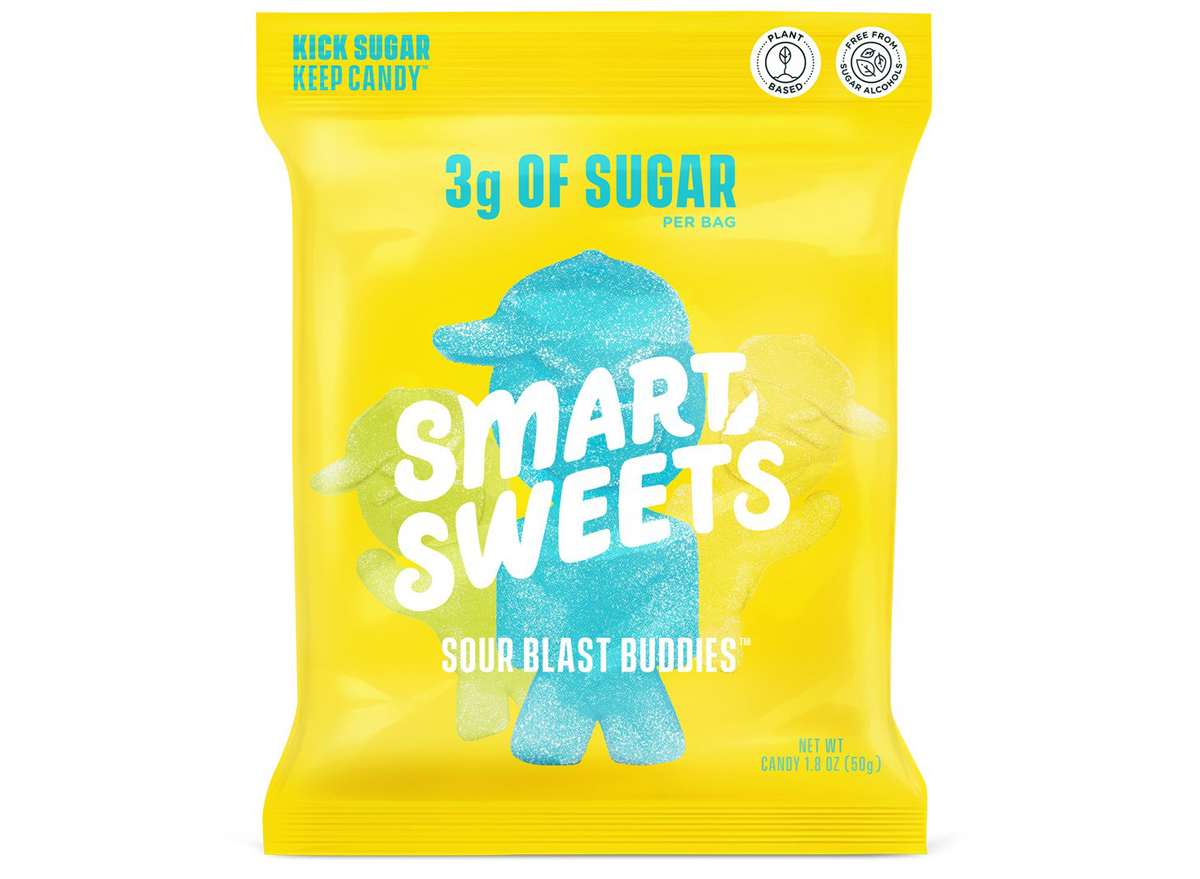 Eat This, Not That!: Sour Patch Kids
Unimaginable, yet, it exists. The candy that rose into popularity in your youth for it's sweet but sour taste is now offered in a form that only has three grams of sugar and 28 grams of fiber (how much fiber you should eat per day) per serving.
Eat This, Not That!: Reese's Peanut Butter Cups
You've probably come across a few alternatives to Reese's, but have you tried one that tastes like a cross between a Reese's and a Crunch Bar? Because that's exactly what these Peanut Butter Cups are from Justin's.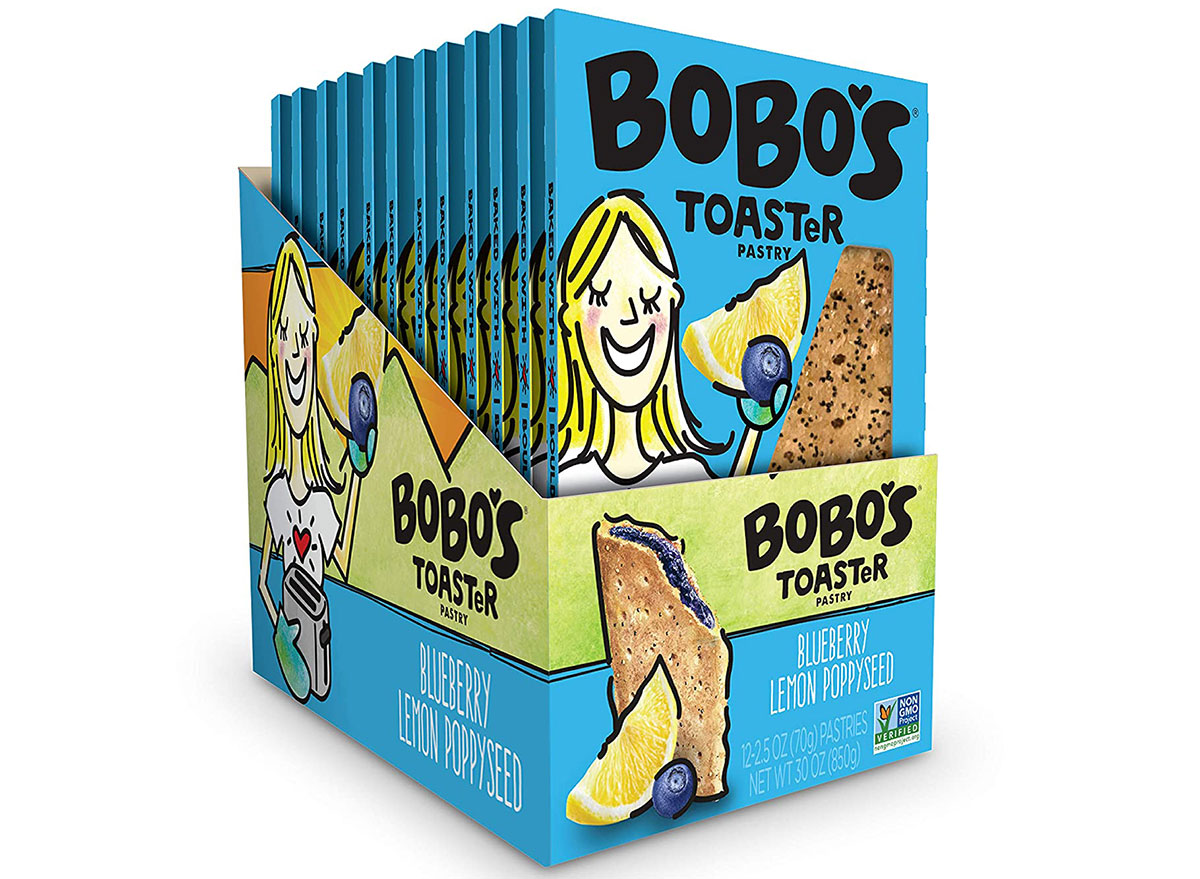 Eat This, Not That!: Pop-Tarts Unfrosted Blueberry
Pop-Tarts is actually a great idea. A shelf-stable breakfast that you simply need to pop in the toaster to warm up for a gooey treat that's reminiscent of a pastry? The only problem is that it was a bit high in sugar. Bobo's solves that problem with this whole-grain treat.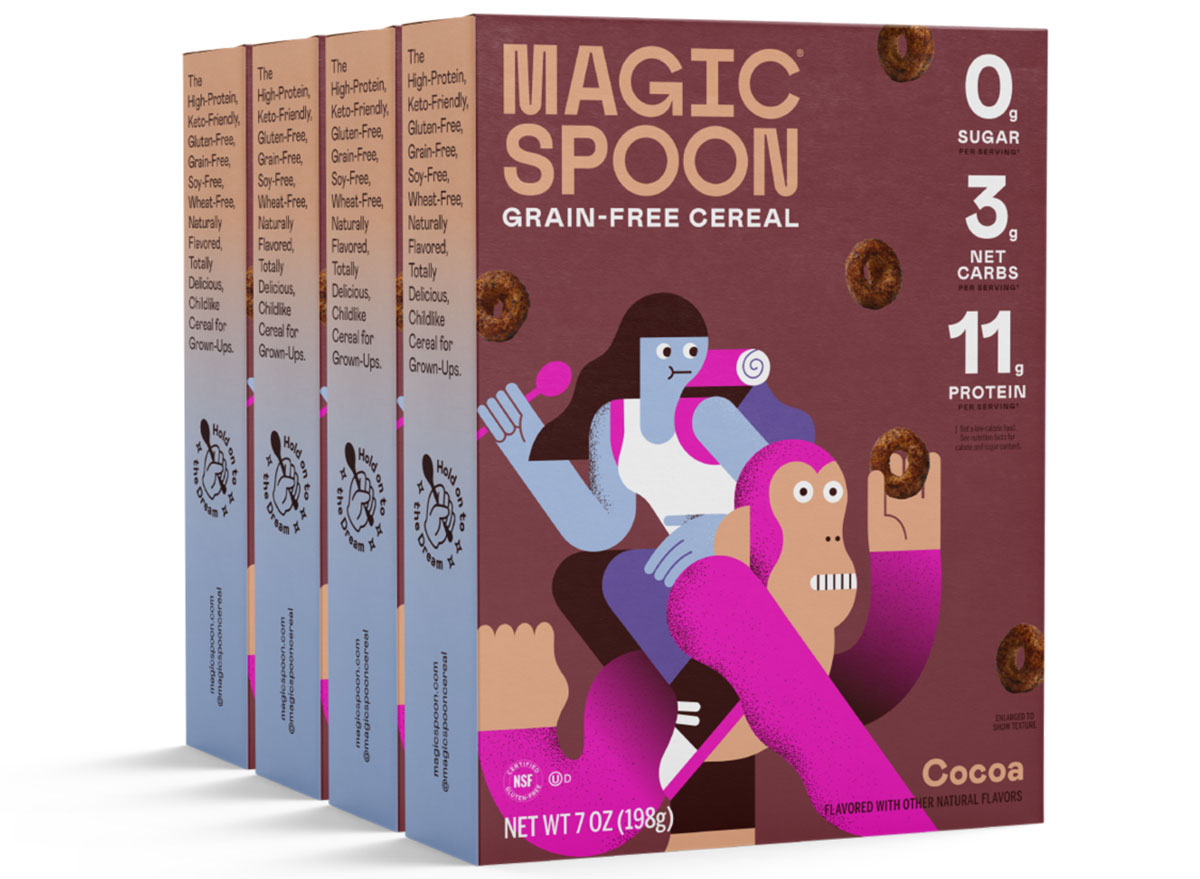 6254a4d1642c605c54bf1cab17d50f1e
Eat This, Not That!: Kellogg's® Cocoa Krispies® cereal – Rice Krispies
Kids cereal is one of the foods that contribute the most amount of added sugar to a growing child's diet. You don't need that as an adult. Magic Spoon one-ups the unhealthy cereals by not only reducing the amount of sugar per serving of their cereal but also the carbs. The result is a keto-friendly cereal with only 3 grams of net carbs—and a whopping 11 grams of protein. So, yes, you can feel good about eating a bowl of cereal for breakfast.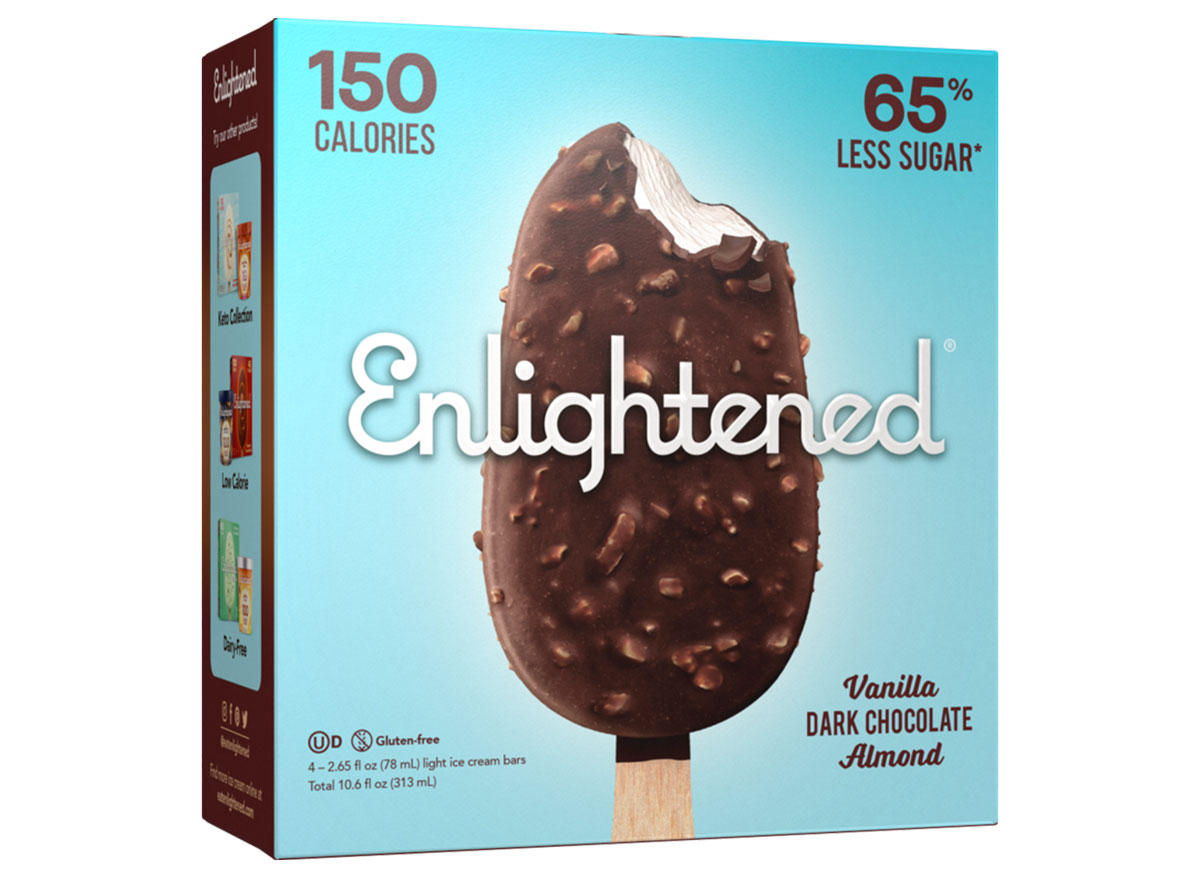 Eat This, Not That!: Klondike Krunch Ice Cream Bar
There was almost nothing better than a cold, crunchy, creamy hand-held treat your parents let you buy from the ice cream truck. That is, of course, until you found Enlightened ice cream as an adult. Now, you get all of what we just mentioned, but with a fraction of sugar and calories.
Eat This, Not That!: Kelloggs Eggo Waffles
Many people still buy Eggo waffles into adulthood, but if you think it's time for your frozen breakfast to get an upgrade, switch over to Kodiak Cakes. Their homestead waffles are the perfect base for butter and maple syrup (which we all know is the only reason we eat waffles in the first place), and they also happen to boast 12 grams of protein—the same amount of protein as what's in two eggs.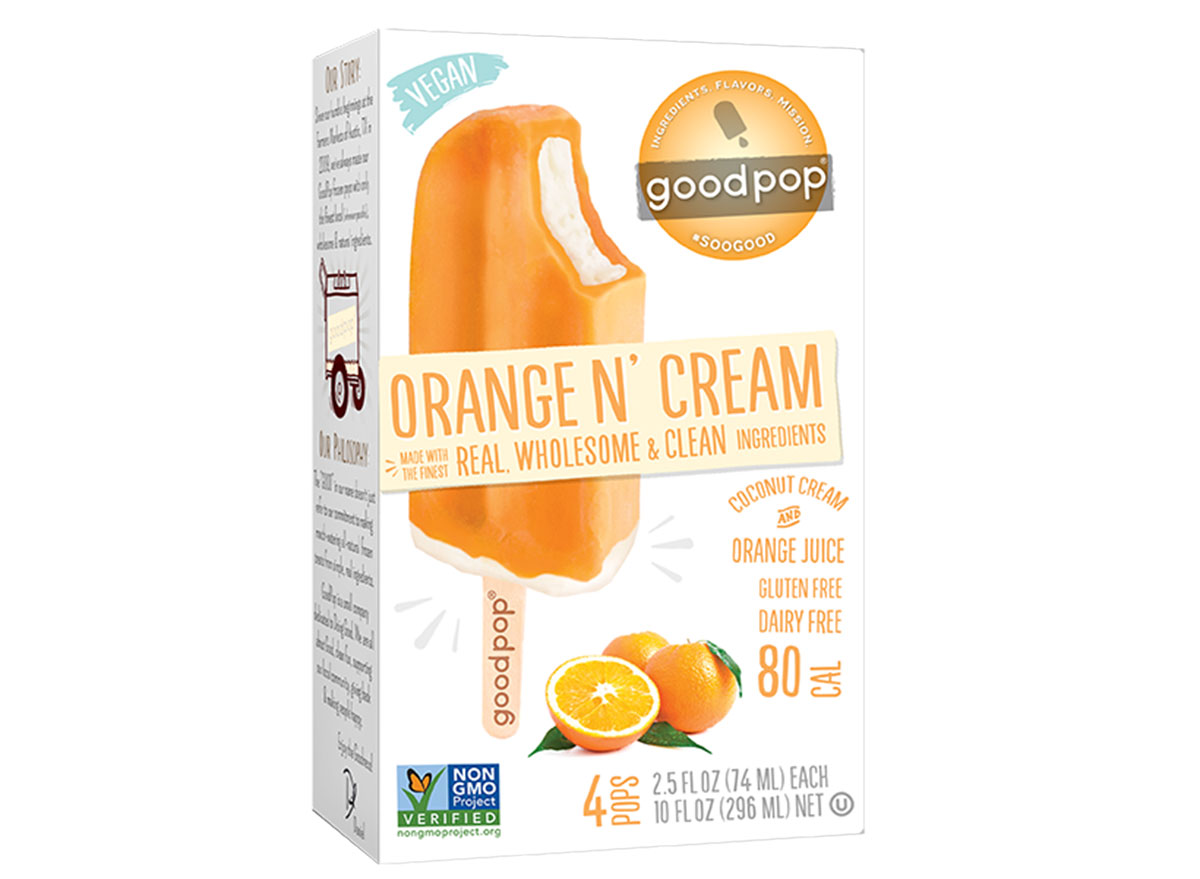 Eat This, Not That!: Good Humor Ice Cream Bars Creamsicle
Orange n' cream? How about orange n' dream? Welcome to a vegan, low-sugar version of a classic ice cream truck treat that's just 80 calories.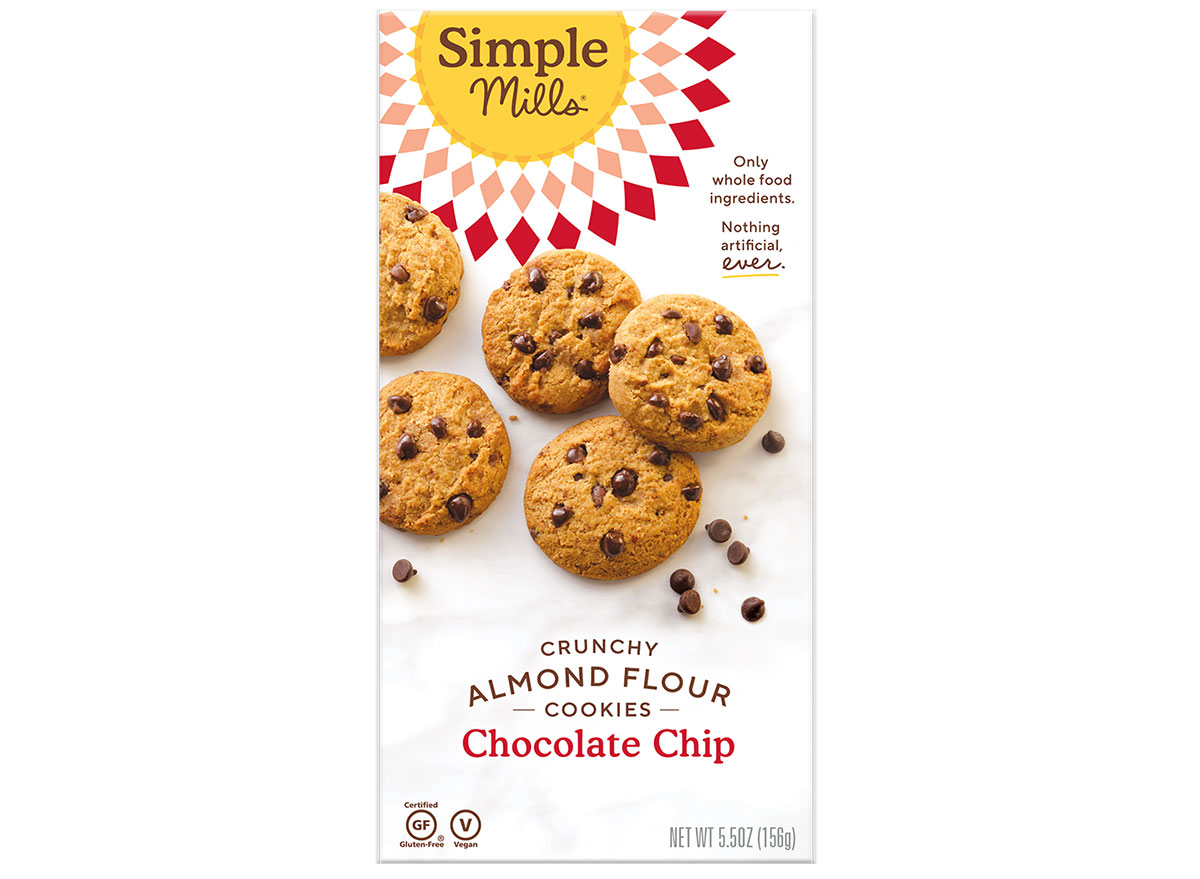 Eat This, Not That!: Chips Ahoy!
Whether you're gluten-free, vegan, paleo, or simply just looking to cut back on sugar without sacrificing the taste you love, Simple Mills Crunchy Almond Flour Cookies will satisfy all your dunkable vegan cookie needs.
Eat This, Not That!: Cheez-Its
If you haven't been able to eat as many fresh veggies as you know you should, then just sneak them in your snacks. That's what Real Food From the Ground Up does with these cheese squares that come with nearly half the carbs as the snack you grew up with as well as a dose of cauliflower.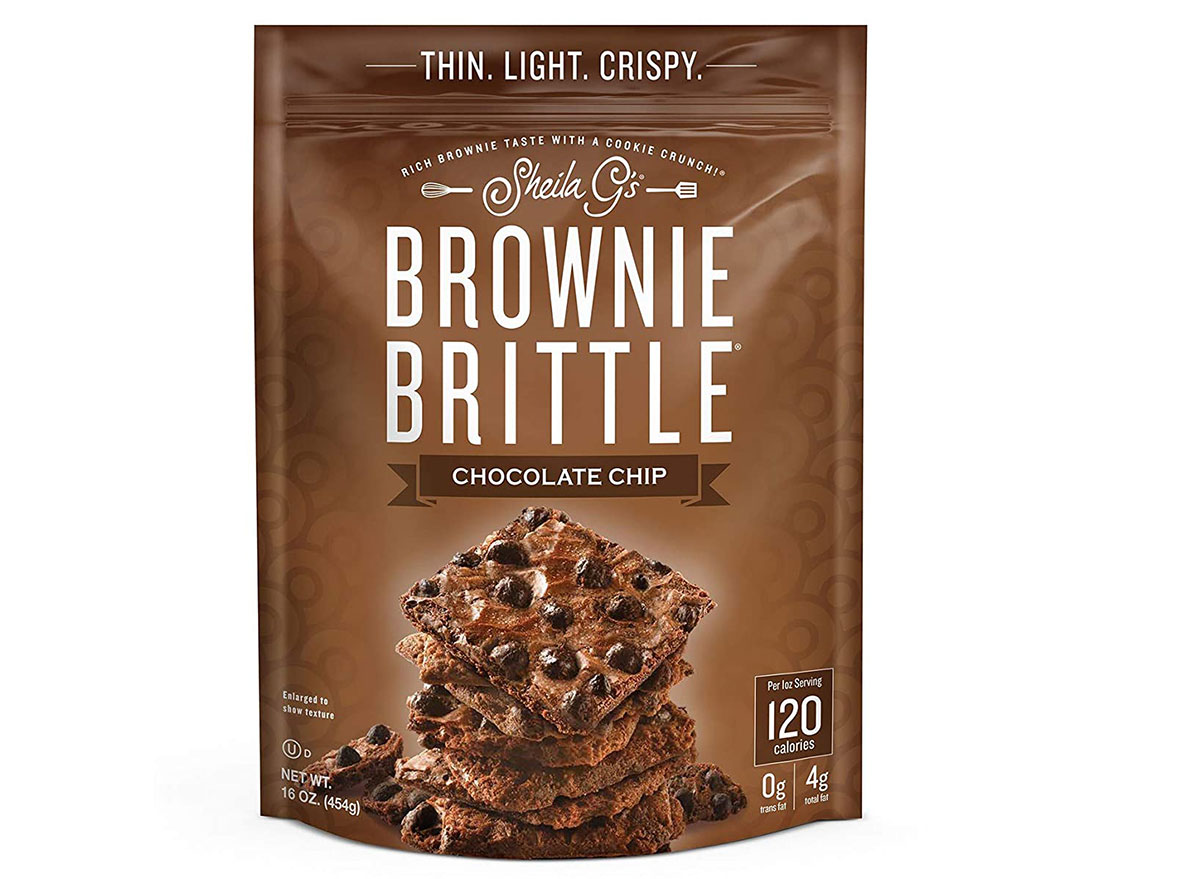 Eat This, Not That!: Entenmann's Little Bites Fudge Brownie Mini Muffins
If you're an edge of the tin person, you will love Sheila G's Brownie Brittle. It's all the good, crunchy parts of freshly baked brownies, but with almost half the sugar as the Entenmann's Little Bites Fudge Brownie Mini Muffins that were stuffed in your lunchbox as a kid.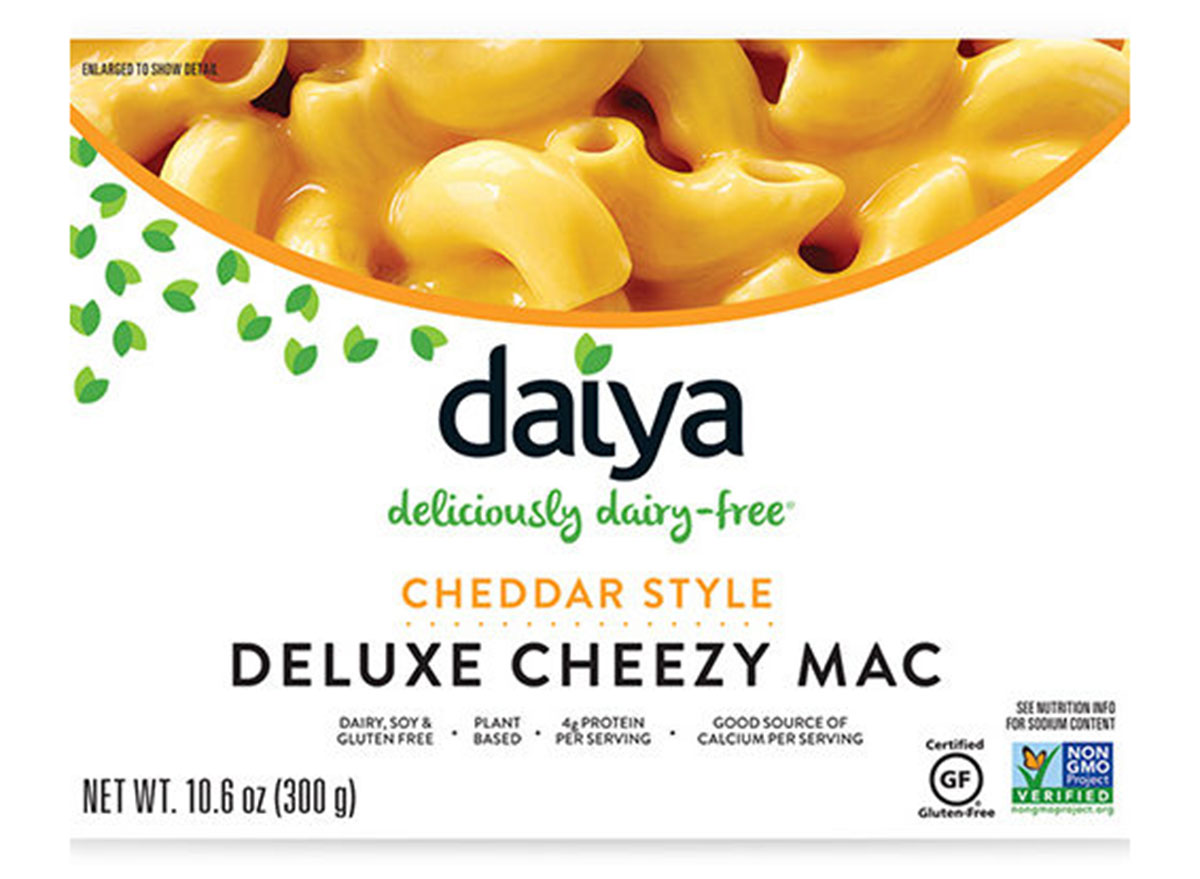 Eat This, Not That!: Stouffer's® Mac & Cheese
Moms loved frozen mac and cheese because it was a hands-off meal, and kids loved it because, duh, it's mac and cheese. But if you've grown sensitive to dairy over the years, you may not be able to indulge in that red box of cheesy pasta. That's no reason to deprive yourself. Daiya makes a dairy-free, plant-based mac and cheese that's just as good as what you remember.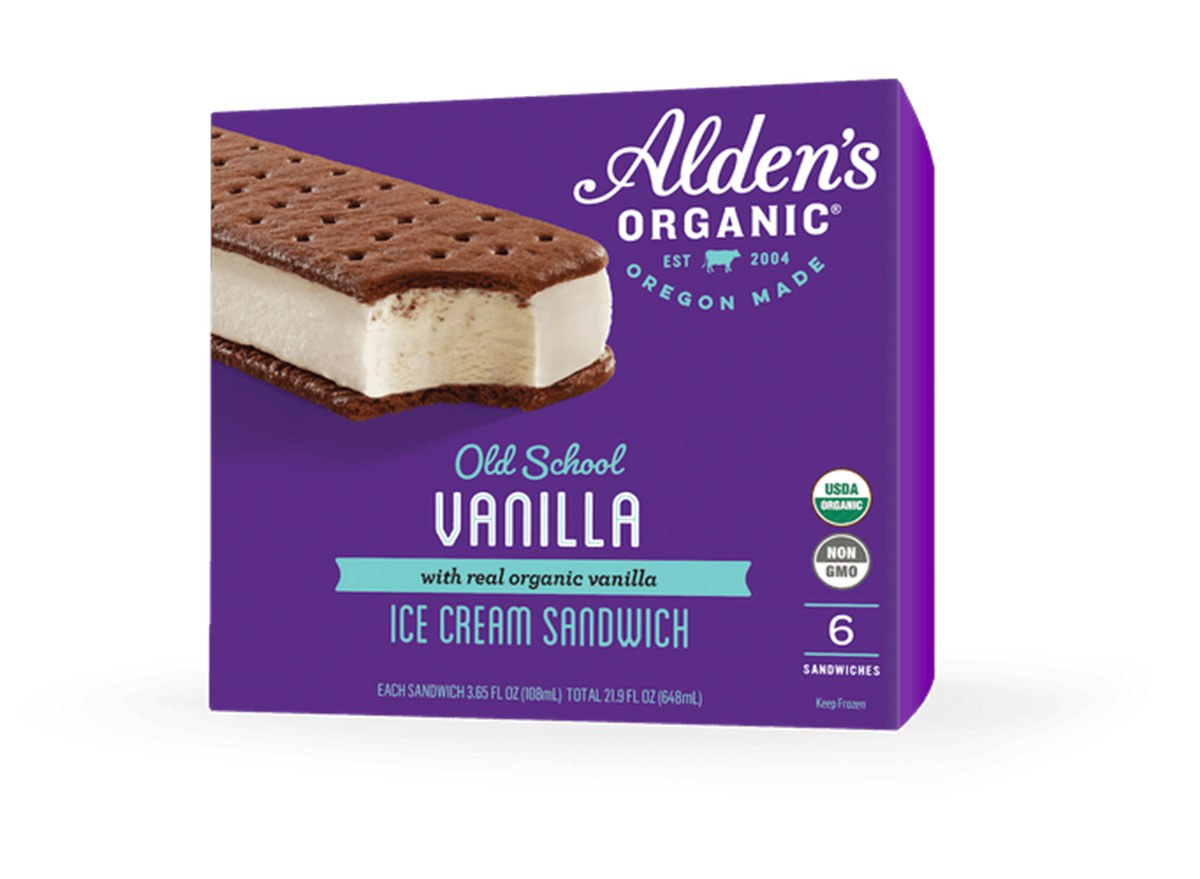 Eat This, Not That!: Klondike Vanilla Ice Cream Sandwich
There's no reason to mess with a classic, which is why the biggest change Alden's made to this ice cream sandwich was upping the quality of every ingredient. These are made with all organic ingredients, real sugar, and real vanilla — none of that artificial stuff.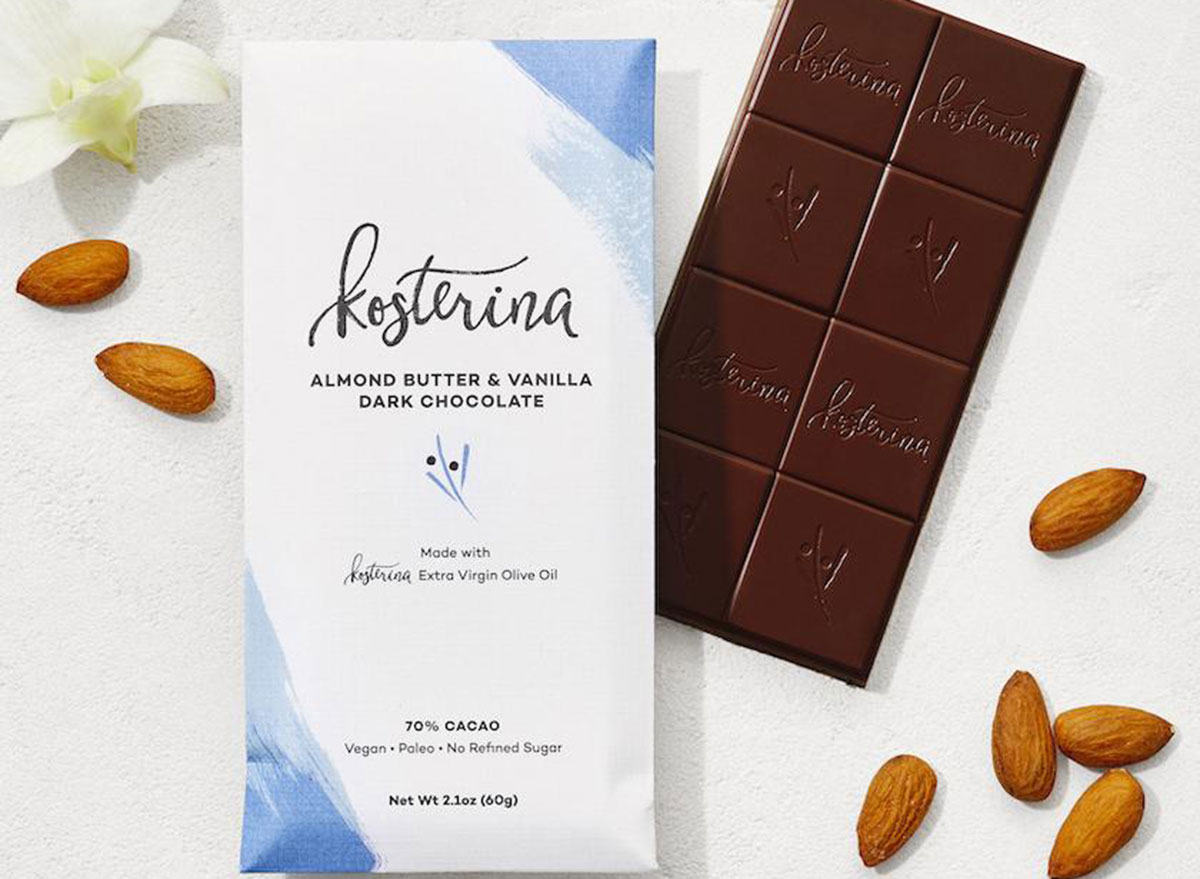 Eat This, Not That!: Hershey's Chocolate
This isn't just your average chocolate bar. (And it's miles away from a Hershey's bar.) Kosterina blends dark chocolate with the highest-quality extra virgin olive oil. Why? Besides the fact that it makes the smoothest-tasting chocolate bar you've ever had, it's also because the polyphenols in the olive oil boost the antioxidant properties naturally found in dark chocolate.
Eat This, Not That!: Rice Krispies Treat
Grilled cheese pulls have nothing on the ooey-gooey, marshmallowy pull of a Rice Krispie treat. Get the exact same taste you grew up with, but just with an extra 15 grams of protein in this cloud10 bar. (Psst: you can't even taste the protein!)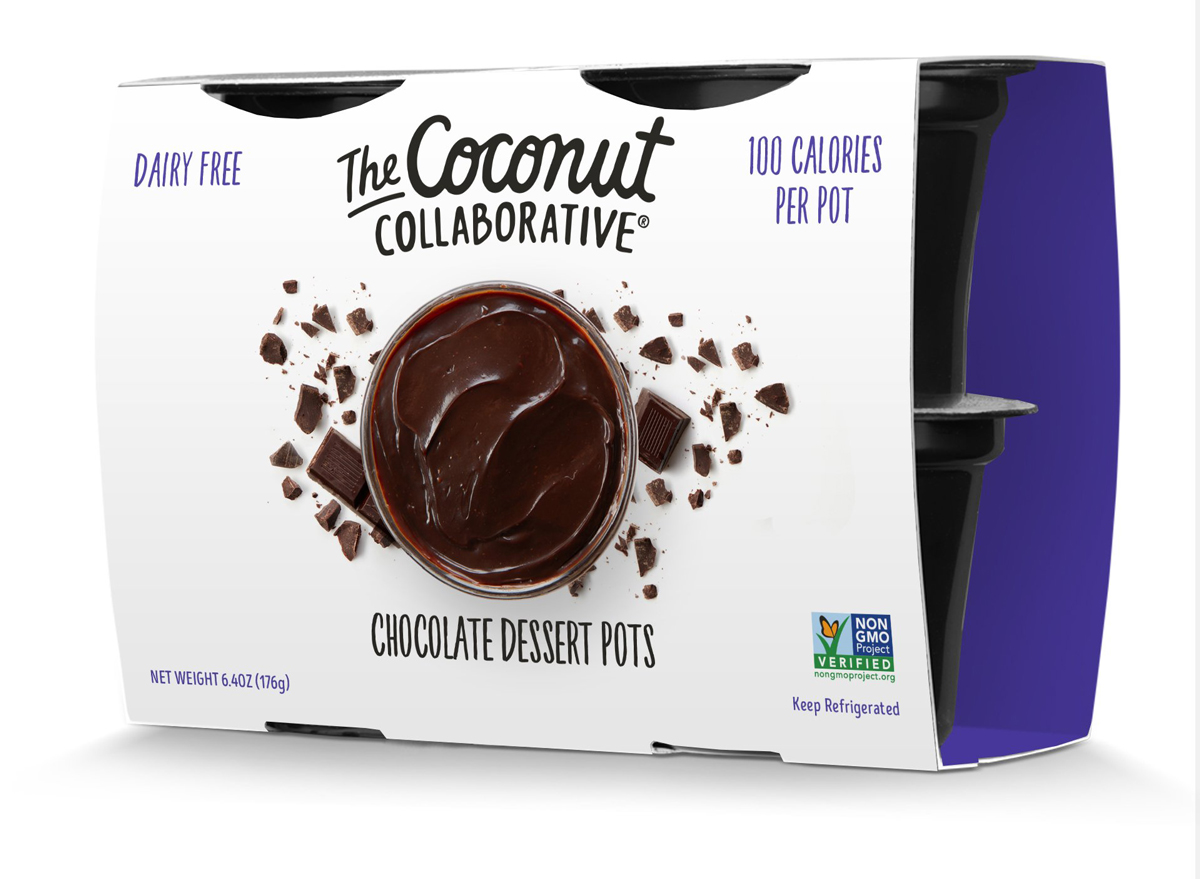 Eat This, Not That!: SnackPack Pudding or KozyShack Pudding
Did you realize that each of those chocolate pudding cups you ate as a kid contained between 19 and 22 grams of sugar each? That means eating just one small cup of pudding would get you to half your daily recommended intake of sugars. Opt for The Coconut Collaborative's coconut-based dessert pot to cut that sugar intake by 64 percent. This dairy-free dessert is also free of artificial flavors and palm oil.
Eat This, Not That!: Kraft Mac & Cheese
Boxed mac and cheese is the one childhood snack that you never really grow out of. You might still be eating it, but maybe consider switching over to a box of Banza. This chickpea-based pasta has two times the protein, three times the fiber, and 30 percent fewer net carbs than the blue box you're used to.
Eat This, Not That!: Cap'n Crunch Berries
Save the roof of your mouth, keep your sugar intake low, and satisfy your childhood cravings—all in one go.
Eat This, Not That!: Fudgcicle Pop
If you've developed lactose intolerance as you've aged, you can still indulge in your favorite Fudgcicle (which is made with milk) by opting for this dairy-free, all-natural version from Chloe's.
Eat This, Not That!: Fruit Roll Up
Forget that gooey, stretchy, food-dye-colored roll-up. You'll get the same fruity flavors you love in this tropical blend from RIND, but with exponentially more fiber. Each serving contains seven grams of the satiating macronutrient because RIND leaves the fiber-rich skin on these superfruits. Count these among the 25 Best High-Fiber Snacks to Buy That Keep You Full.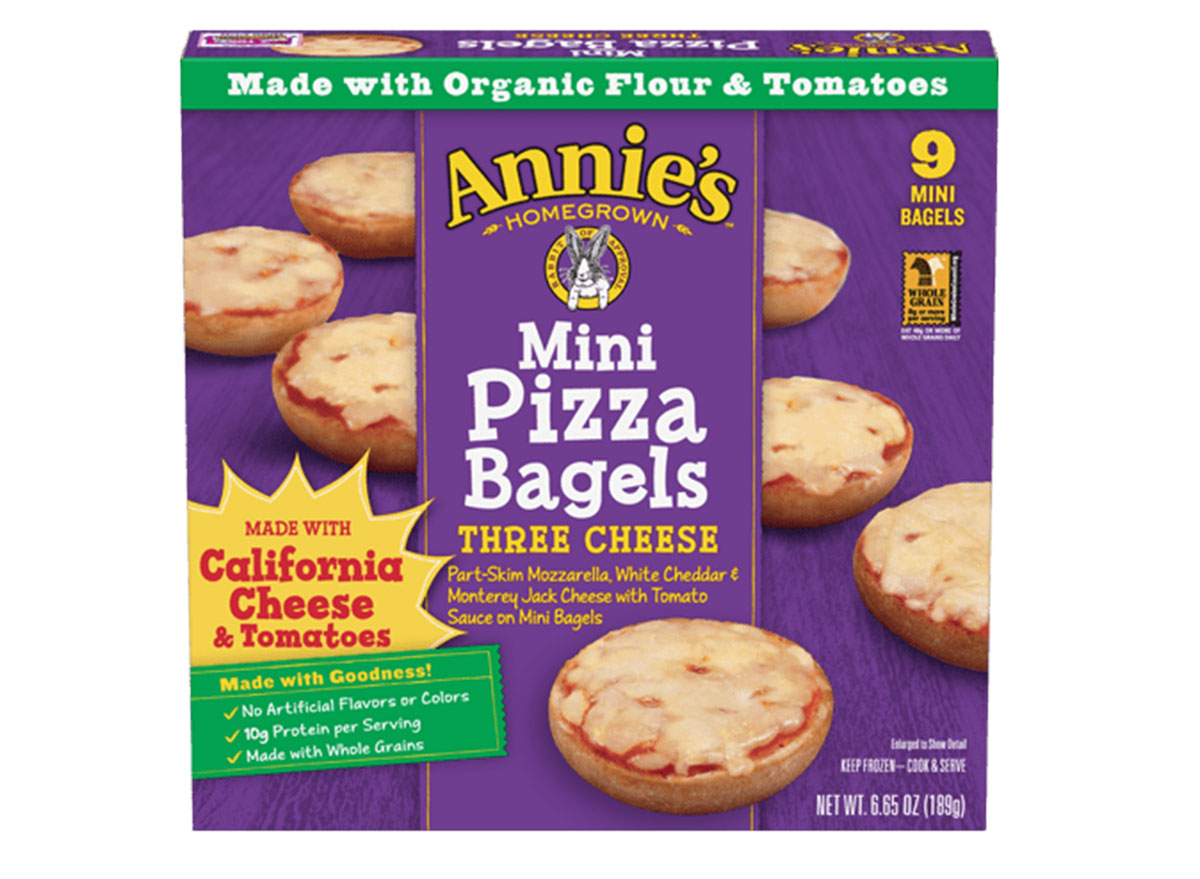 Eat This, Not That!: Bagel Bites
These will still burn the roof of your mouth when you take your first bite because you can't wait any longer, but they'll also fill you up with nearly double the amount of protein as you'd find in your childhood favorite.
Olivia Tarantino
Olivia Tarantino is the Managing Editor of Eat This, Not That!, specializing in nutrition, health, and food product coverage.
Read more about Olivia