How To Get Abs During The Pandemic
Looking to strengthen your core? Try these simple, at-home workouts.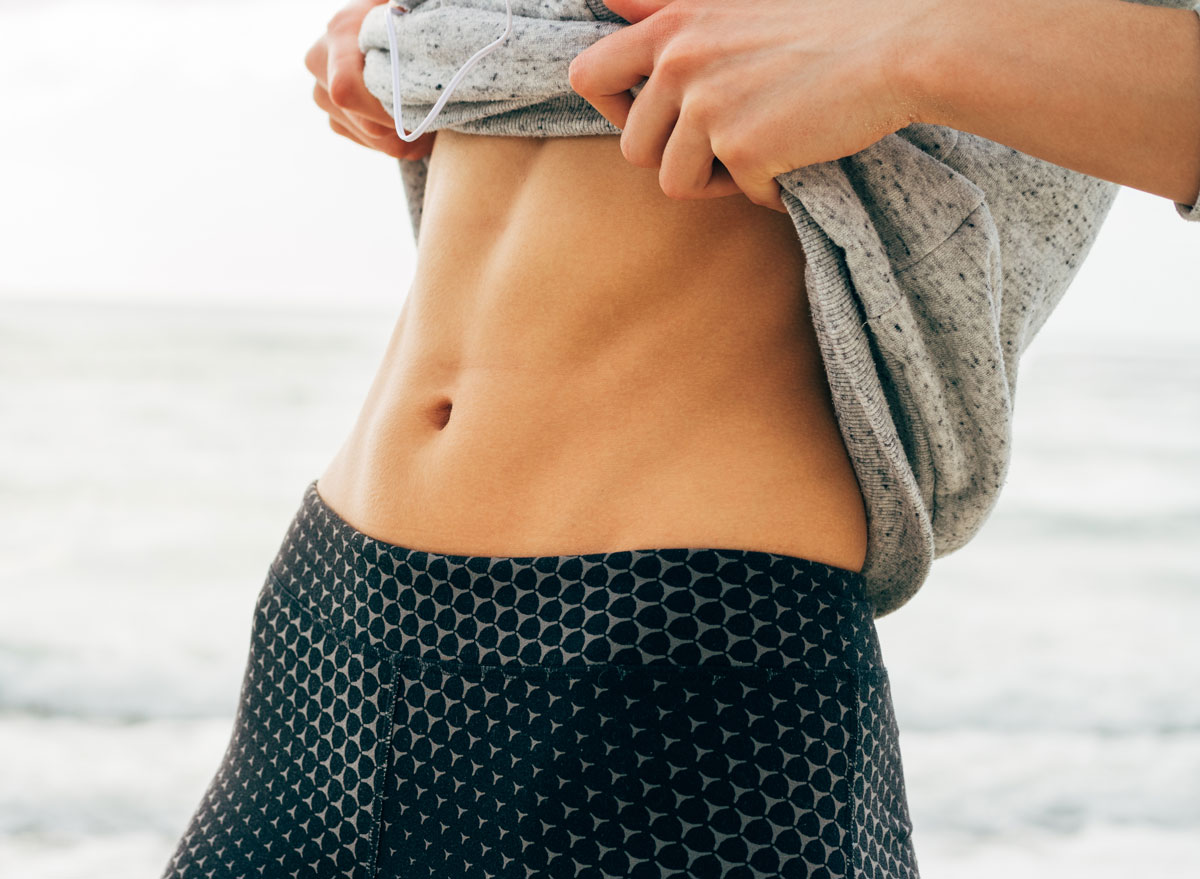 The COVID-19 pandemic that we are currently in has forced non-essential businesses—like gyms—to close down for the foreseeable future. With essential businesses like liquor stores and take-out and delivery restaurants still open, it can be tempting to ditch your workout routines. And when gyms are closed, the equipment you might have used before has become unavailable. Drinking and eating your way through this self-isolation period becomes an easier option, which will cause you to lose all the progress you had made before the pandemic.
In the age of social media, working out during this difficult time is still possible. From Instagram live streams to TikTok video workouts, people are sharing their best ab workout routines, including both tips for beginners and those that want to maintain their abs. These videos make working out at-home without the equipment both possible and simple. With these at-home ab workouts and tips, you won't have to kiss your abs goodbye or worry about gaining a beer belly.
Target body fat.
When it comes to the stomach, what you eat is important. If you want to know the truth about abs and how to get them, then this video is for you. TikTok user @Yelinotfit teaches us that everyone has abs—they're just covered by body fat. Losing your body fat is key for your abs to show. With the help of her tips, your abs can get that defined, toned look that you want.
Try a lower ab workout.
There are numerous ab workouts that focus on different sections of your stomach. If you want to tighten and get rid of your lower belly fat, then this video is for you. TikTok user @blogilates demonstrates workout moves that can help. From expanding tabletops to doing double-leg lifts, doing four sets of these will help tighten your lower abs.
Lose the muffin top.
Muffin top refers to the fatty parts of your waistline (like love handles and belly fat) that spill over when you wear jeans. If getting rid of the muffin top is your main priority, then TikTok user @JordynTrenholm has got you covered with her workout routine and suggestions. From heel taps to side planks and a clean diet, with some healthy habits, you can kiss that muffin top goodbye.
Strengthen your core.
Believe it or not, working on getting a smaller waist can help lower body fat. And reducing your body fat will help define your abs, strengthen your core, and increase muscle in that area. Fitness advocate and TikTok user @gabriela.bandy has you covered with her "How to Get a Smaller Waist" workout video routine.
Focus on your breathing.
If you want to workout all the areas of your stomach at once or just work on flattening your tummy, check out TikTok user @AlanaBrownfield's "flat tummy workout" video. She states that this workout has helped get rid of the lower pooch and makes her stomach more flat. One key part of the workout is making sure you're breathing correctly through all those exercises! "In order to keep your stomach from bulging, you need to breathe through your diaphragm instead of your stomach/shoulders," Brownfield explains in the video.
READ MORE: Click here for all of our latest coronavirus coverage.
Make sure to meal prep.
What you eat is more important than the workouts itself. Meal prepping can help you stay on track on what you consume. Not only will you avoid unhealthy food, but you'll also get the nutrients that your muscles need. For some meal prepping ideas, TikTok user @sweatspace shares meal prep inspo videos for breakfast, lunch, dinner, and healthy snacks.
Who says you need a gym to work out? TikTok users have made it very clear that doing these ab workout routines at home will work. With the right nutrition, proper technique, and dedication, your abs will thank you later—you'll be summer ready in no time.