How to Easily Hull a Strawberry in Seconds
Stop squishing your strawberries and core them like a champ with this trick!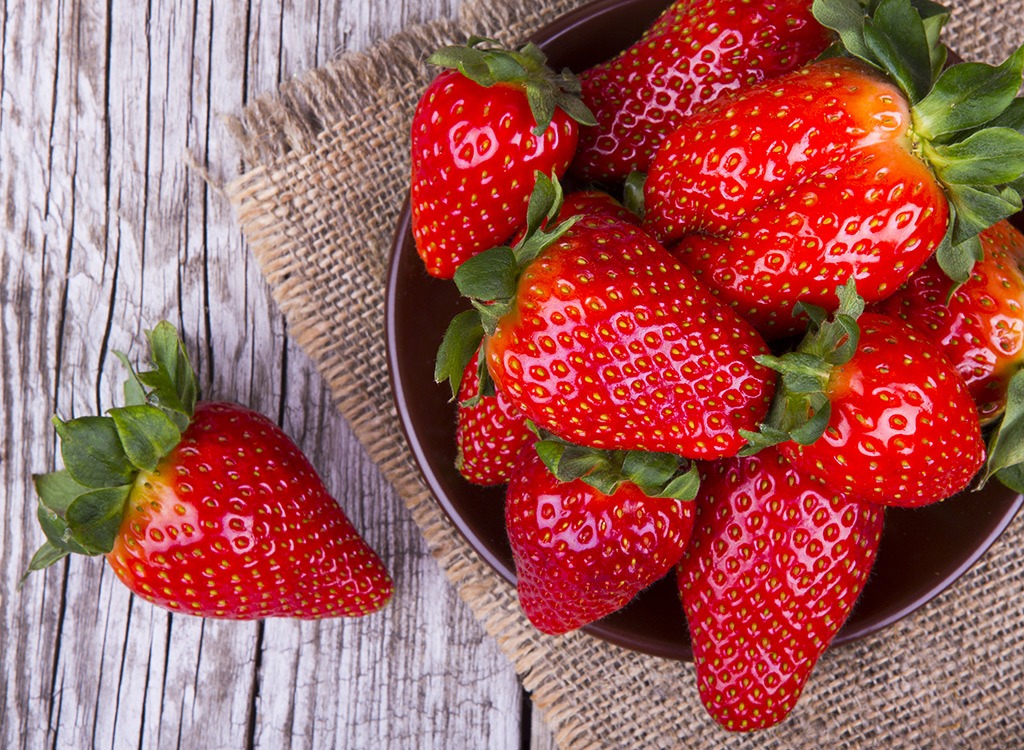 Have you ever hulled a strawberry? Or, better yet, have you even thought of hulling one? Whether your recipe specifically calls for strawberries without their stems or not, there is a fun way to remove it—and gracefully—without completely destroying the fruit in the process, or leaving a mess behind. All you need is the humble straw.
Yes, really. This method allows you to get the most of your strawberry without having to waste a significant portion of it. How many times have you tried chopping off the leaves and accidentally took off one-third of the berry along with them? Yeah, us, too.
How do you hull a strawberry?
The key to removing a strawberry's stem is with a straw. All you have to do is place the straw at the bottom of the strawberry, pierce it into the fruit moving upward, and slowly—yet forcefully—prod it through until the little green top comes out with it. Lodged inside of the straw is the tiny little stem, and you can discard it directly into the trash. This takes maybe five seconds, and you don't need to worry about cutting any fingers in the process. And there you have it: a perfectly hulled strawberry for your recipe. Plus, if you choose to use reusable straws, you'll never be without a strawberry huller again.6254a4d1642c605c54bf1cab17d50f1e
What recipes call for hulled strawberries?
Recipes that involve mixing the berries into batter or into a pastry call for hulled strawberries, such as strawberry shortcake and strawberry rhubarb pie. If you love fruit smoothies, try using fresh strawberries in your morning mix instead of frozen. And then you can just clean out the straw and use it to slurp down your creation, so the straw hulling method is really a win-win for multitasking.
How else can you hull a strawberry?
The most common method is using a type of knife to dig out the stem and the leafy green top. A sharp paring knife will certainly get the job done, but you don't have to risk slicing your finger. Another safer method to use besides a straw is to use a tool made specifically for hulling the fruit, such as the Chef'n StemGem Strawberry Huller. You twist the metal end into the berry and remove the stem and leaves that way. This would be a nifty gadget if you're into making pie, jams, or jellies on the regular.