9 Instant Coffee Brands That Use the Highest Quality Ingredients
Instant joe that's actually good? It can be done.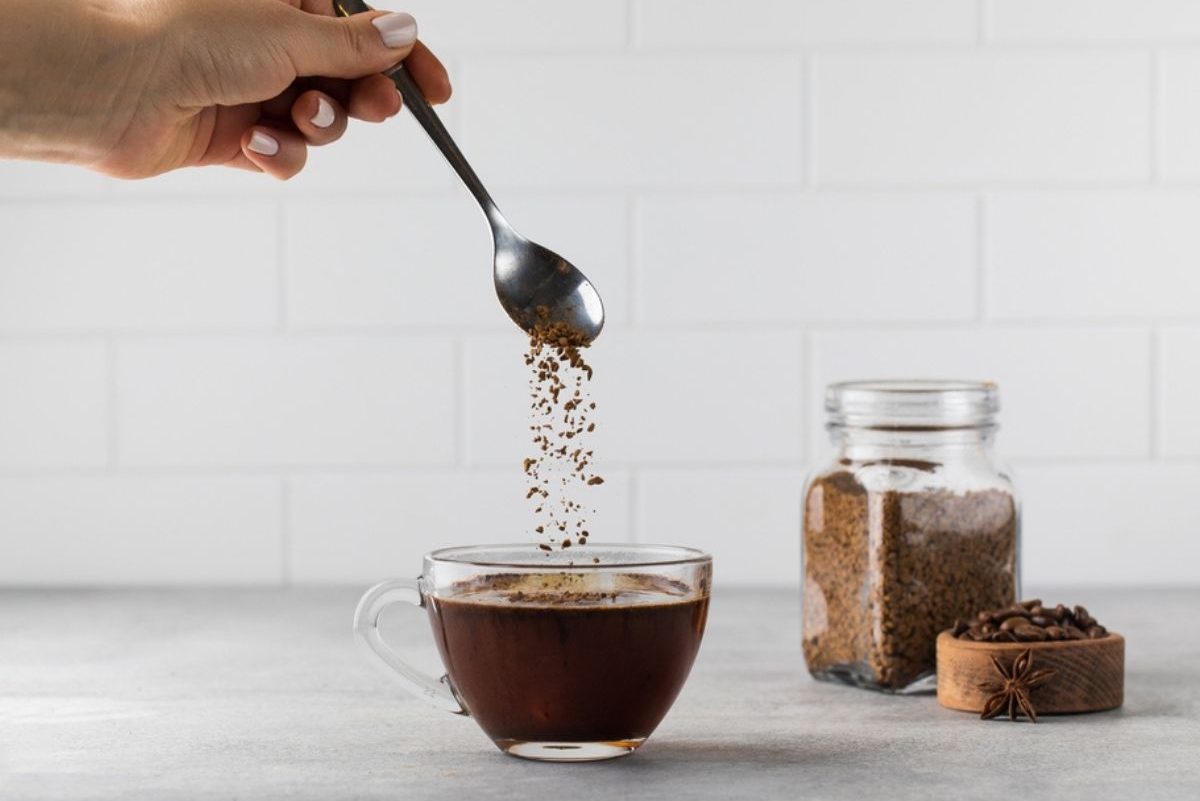 This post contains affiliate links. If you use these links to buy something, we may earn a commission.
Instant coffee has gotten a bad rap in America, but for a good reason: most instant coffee is terrible. Or at least it was terrible for so many years that the impression of the stuff as bitter, weak, and generally insipid steers most consumers away from sipping the stuff. But there's a time and a place for instant coffee, whether you're camping, traveling, or just in quite the rush today, and thus we're glad to have brewed up this list of nine instant coffee brands that actually offer quite a good cup of joe and are made from the highest quality ingredients.
We asked the founder and CEO of Waka Coffee & Tea, David Kovaleski, what to look for when you're on the hunt for the best instant coffees, and he said to first consider the exact same factors you would when looking for any high-quality coffee: "The beans, the processing method, and the origin."
Kovaleski expanded on that, saying: "Arabica beans produce coffee that has a sweeter and softer taste. In contrast, Robusta beans produce coffee with a stronger and harsher taste, which can be off-putting, especially for lower-grade Robusta beans used by many instant coffee manufacturers. Then, consider that there are two types of processes for making instant coffee: freeze-drying or spray-drying. When looking for premium instant coffee, it's important to make sure it was produced using the freeze-drying process…Traditional brands opt for a mass spray-drying process that sacrifices taste for speed and cost, [while] the freeze-drying method preserves the coffee's authentic aroma and depth of flavor. And on origin, most of the traditional instant coffee brands won't mention the origin of their coffee beans or use blends to combine different origins and grades to save on cost. Watch out for that."
Indeed, we did watch out when assembling this list for you!
Waka Instant Coffee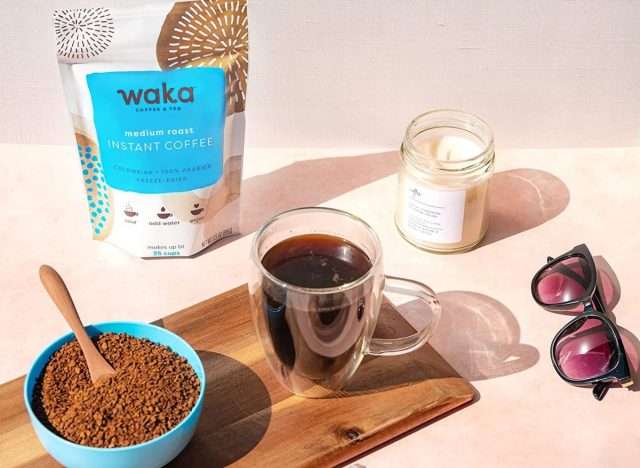 Waka is first on the list because the company genuinely makes great coffee that, of course, checks all the boxes David Kovaleski mentioned. It's made from 100% Arabica beans all of which are sourced from Colombia ("All of our origins are also clearly marked on the products," Kovaleski told ETNT), and it's freeze-dried, never spray-dried.
Verve Coffee Roasters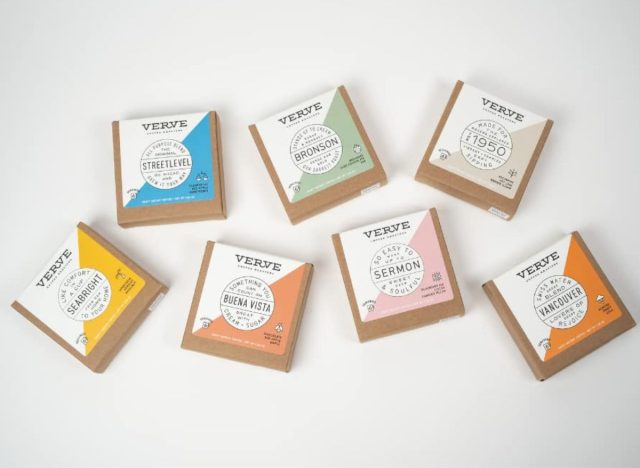 This company offers whole bean coffee, ground coffee, and instant coffee, so you can trust that they know coffee through and through. They roast all of their coffee in California, the beans being Direct Trade certified from select growers in Latin America. This is a pricier instant coffee, but one that genuinely tastes excellent.6254a4d1642c605c54bf1cab17d50f1e
First Ascent Coffee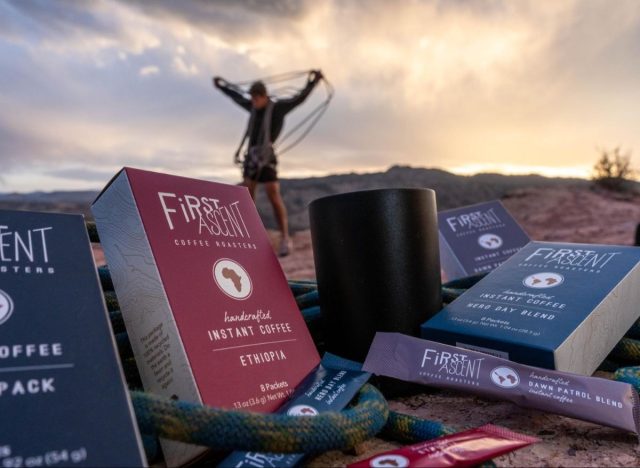 Made by (and, in some ways, for) folks with a background in outdoor adventure who know the value of quick, quality coffee in the mountains or backwoods, this is great coffee whether you pick the light, medium, or dark roast option. They source coffee both from South America and Africa (Ethiopia, to be precise) and offer two blends and one single-bean variety.
Cusa Coffee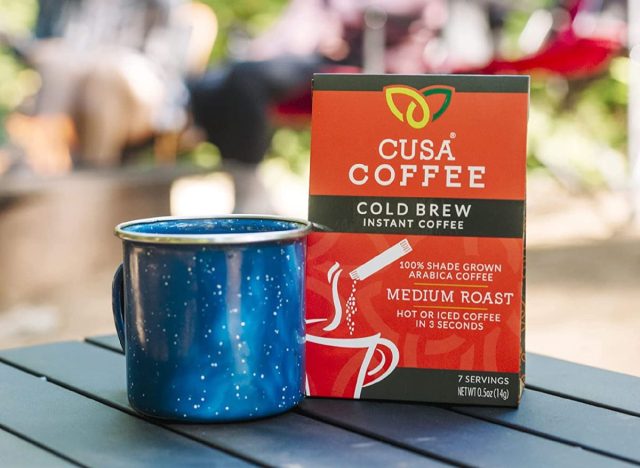 Made from 100% Arabica beans grown at high elevation—which means slower-growing coffee plants that yield better-tasting beans—this instant coffee from Cusa is unique in that it can be used to make standard hot coffee but was specifically formulated for instant cold brew coffee making.
Partner's Coffee Roasters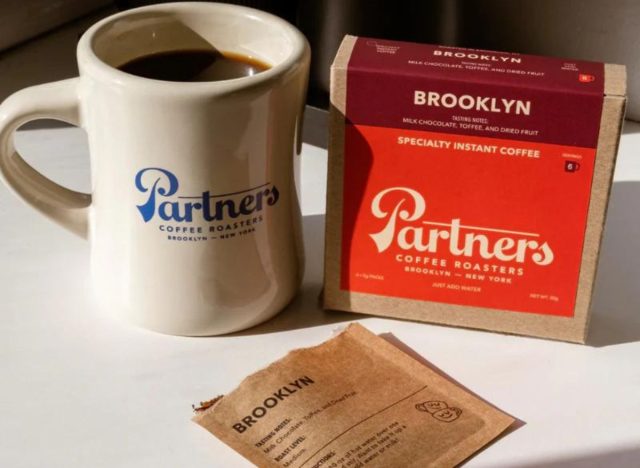 This is another company that makes both instant as well as traditional coffee, and their know-how and commitment to coffee excellence can be tasted in the instant stuff. Carefully created from coffees grown in several South and Central American nations, this is a coffee where the blending is a boon, not a cost- and quality-cutting measure.
Get Supr Coffee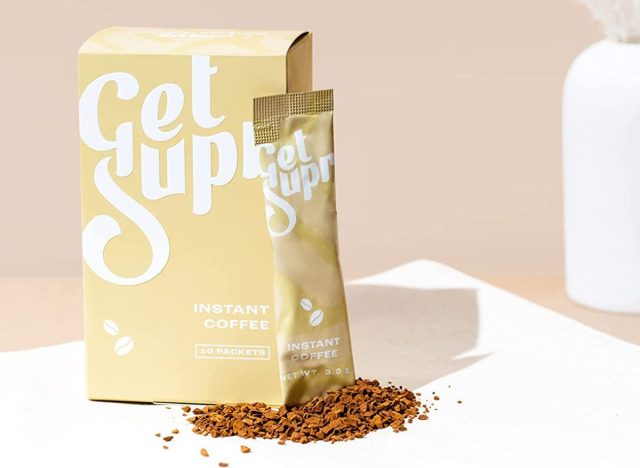 This instant coffee from Get Supr checks all the right boxes. It is single-origin, it's made from 100% Arabica beans, it's freeze-dried, never spray-dried, and it's tasty, too. Also, with 82.5 milligrams of caffeine per serving, it's a bit lower in octane, so to speak, than many other brands you'll find out there, which can be welcome depending on the time of day or circumstances.
Mount Hagen Organic Decaf Coffee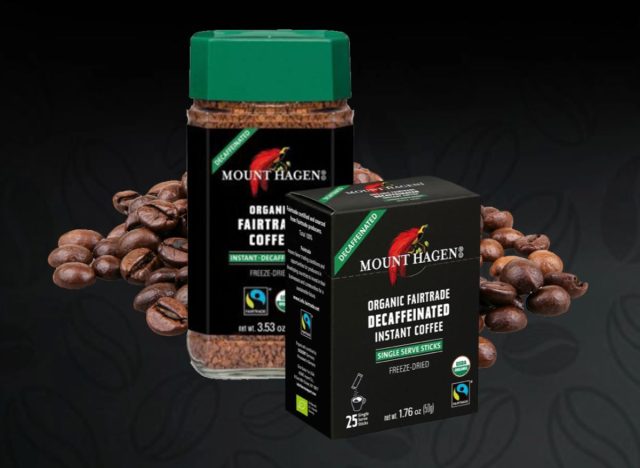 It's actually pretty easy to find organic, fair trade, and good-quality coffee these days. It's a bit harder to find all that in an instant coffee. And it's a lot harder to find it in a decaf instant coffee, let alone one you'll enjoy drinking, but Mount Hagen pulls it off. The coffee is decaffeinated using a natural process instead of chemicals, so you can feel good about sipping this actually tasty decaf brew.
Death Wish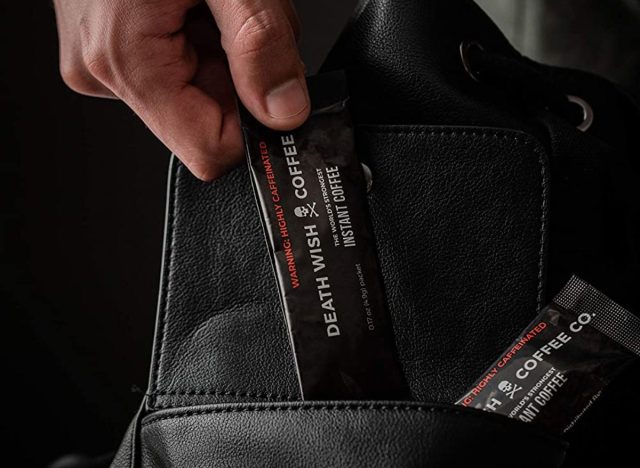 As a counterpoint to decaf instant coffee, here we have this instant coffee from Death Wish, a brand known for making crazy potent brews. In this case, it's an organic instant coffee that jams a wild 300 milligrams of caffeine into each serving. The brand blends Arabica and Robusta beans, so know this is a bolder, more bitter coffee than most, but many palates love that profile, while others may feel overrun by it.
Intelligentsia Instant Coffee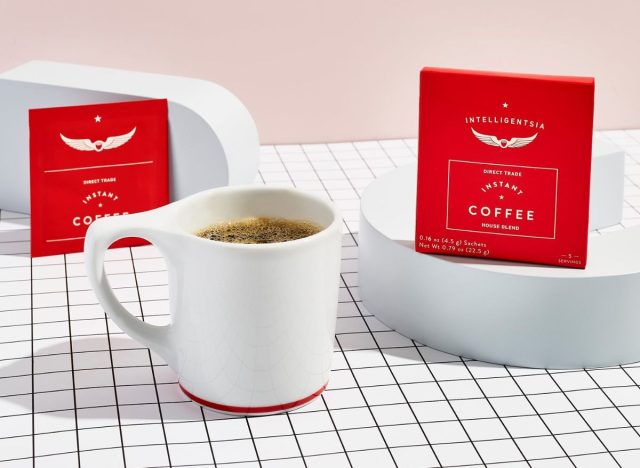 Just like you can't step into the same river twice, you can't get exactly the same Intelligentsia Coffee twice, either, but that's a good thing: it's because the company adjusts its blends each season to use only the finest and freshest beans they can source, and they always so from single-origin sources via Direct Trade partnerships.
Steven John
Steven John is a freelancer writer for
Eat This, Not That!
based just outside New York City.
Read more about Steven