20 Best Instant Pot Hacks Every Cook Should Know
Wisdom from Instant Pot experts to shed some light on all the ways you can use this gadget to easily create healthy meals at home.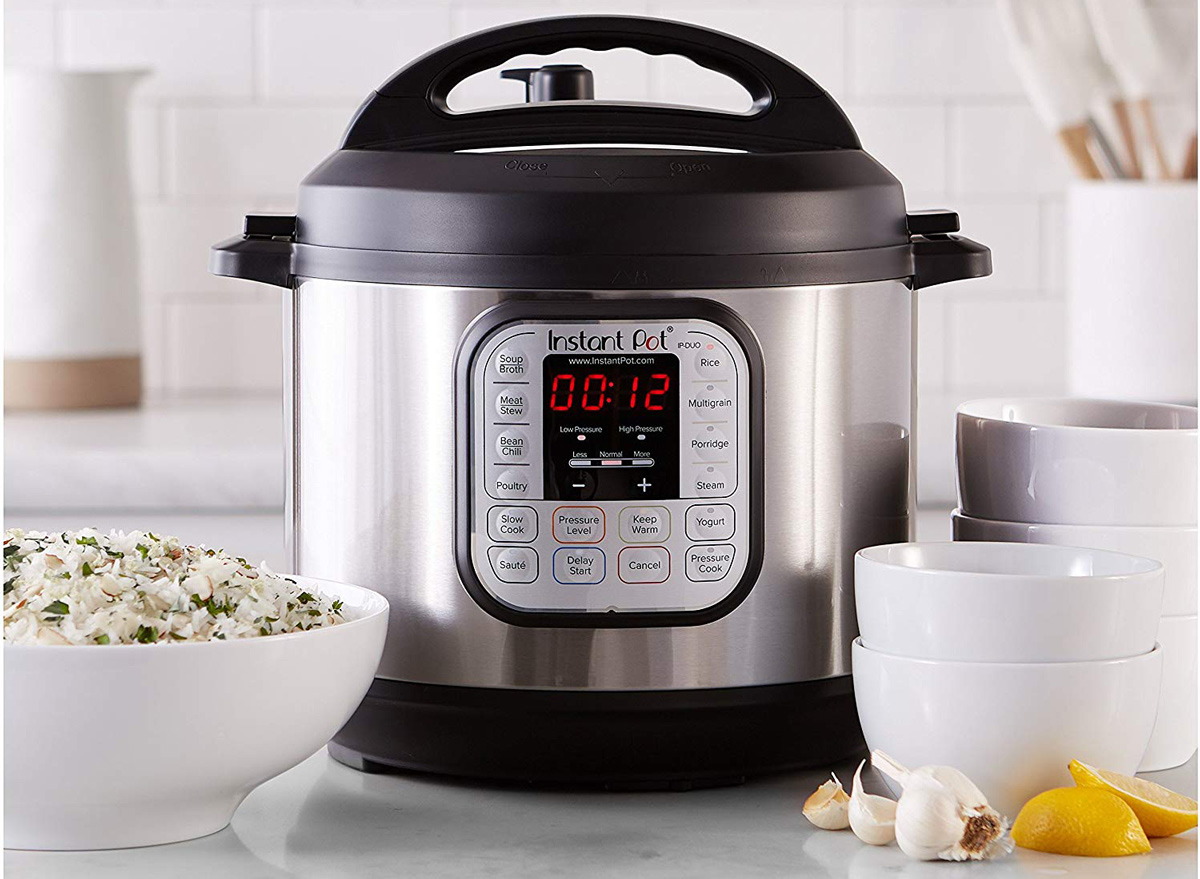 By now, you've most definitely heard of the Instant Pot, also known as a multi-cooker or a pressure cooker, slow cooker combo. It's the hottest kitchen staple since sliced bread (or the bread slicer, rather) and is currently sweeping the blogosphere with recipes for making healthy food fast.
Instant Pots make it easy to meal prep, revive leftovers better than the microwave, and jazz up chicken breast so well that it could compete with your favorite rotisserie brand. But with so many handy hacks, it can be difficult to navigate the ins and outs of the machine when you first give it a try.
So whether you just pulled yours out of the box or have been a loyal fan for years, the following wisdom from Instant Pot experts should shed some light on all the ways you can use this gadget to easily create healthy meals at home.
To help us hack the pot, we consulted multicooker expert, Dan Zuccarello, an executive editor of Multicooker Perfection: a book from the editors of America's Test Kitchen. Check out these savvy tips below! And for more healthy tricks, check out our list of 21 Best Healthy Cooking Hacks of All Time.
Choose your pressure based on your recipe.
Instant Pots generally have both a low and high-pressure setting you can choose from, but the exact amounts and temperatures vary depending on the model you own. High pressure is used most often when cooking things quickly (like your favorite 15-minute chili), but according to Zuccarello, "low pressure produces slightly better results when cooking foods that need a gentler hand." Desserts almost always require the lower setting to come out restaurant-worthy, too. Like this Quick & Easy Instant Pot Lemon Cake.
Freeze meals in Instant Pot molds.
Because Instant Pots allow you to cook straight from the freezer and throw in all your ingredients at the same time, make things easy for yourself by planning out recipes and freezing them in round containers that fit seamlessly into your Pot. It seems simple, but this hack will allow you to meal prep without the hassle of cooking everything at the same time. Once a Month Meals recommends simply preparing the ingredients, placing into round Tupperware containers (up to 64 ounces, or the size of a gallon-sized Ziploc bag), and freezing until it's time for making dinner. You could also try freezing one of these 30+ Healthy Instant Pot Recipes for Weight Loss.
Check parts before cooking.
The inner workings of your Instant Pot may be new territory, but it's important to make sure all parts are in place and functioning before you press the start button. Think about it: You'd never drive a car that's missing a part or has the check engine light illuminated on the dashboard. You should be as familiar with your Instant Pot as you are your car. Zuccarello tells us to make sure that the silicone gasket in the lid is in place before cooking. "Soft and springy, not dry and cracked. If your pot is not coming to pressure, it may not be sealed correctly." The gasket should be removed and cleaned after every use for maximum freshness.
While you'rea t it,  here are the 50 Best Kitchen Cleaning Tips Right Now.
Heed the maximum water line.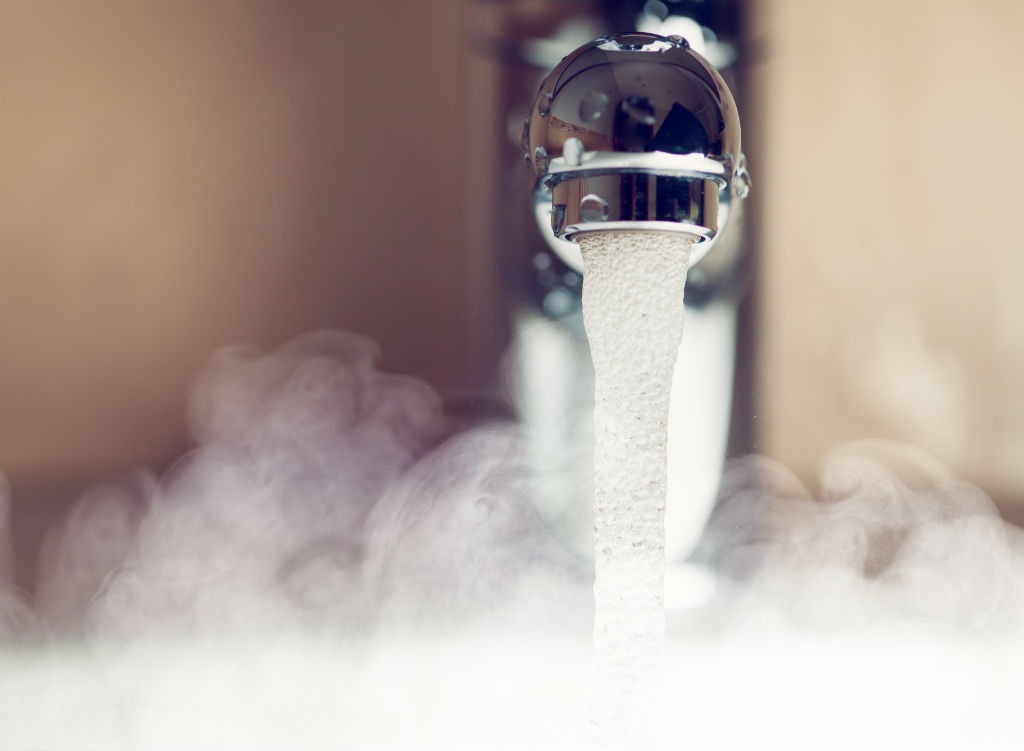 There's a water line on the inside for a reason. Liquid is required for almost every Instant Pot recipe, and it's important to follow directions for your own safety, says Zuccarello. Every food is different and requires a specific amount of water. Foaming or expanding foods need less than most recipes. It may be easy to overlook the mark, but exact amounts are key if you want your food to be at its best.
Finish undercooked food in your multicooker.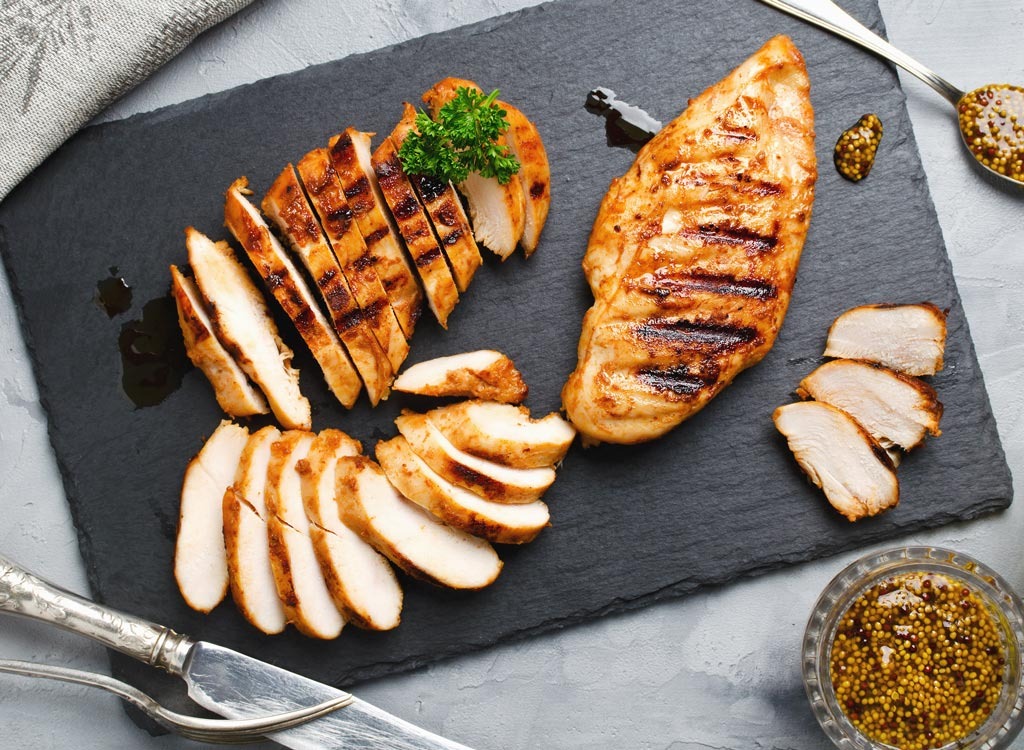 We won't lie. It's slightly annoying that you can't check the progress of food until it comes out of the pot. Recipes tend to err on the underdone side as opposed to overdone, says Zuccarello in Multicooker Perfection. If your food comes out needing a little more lovin', finish the job by putting it back in the pot and turning it to the highest sauté or browning mode. Add liquids as needed to keep food moist.
When Is Meat Cooked Properly and Done? We Have the Answer.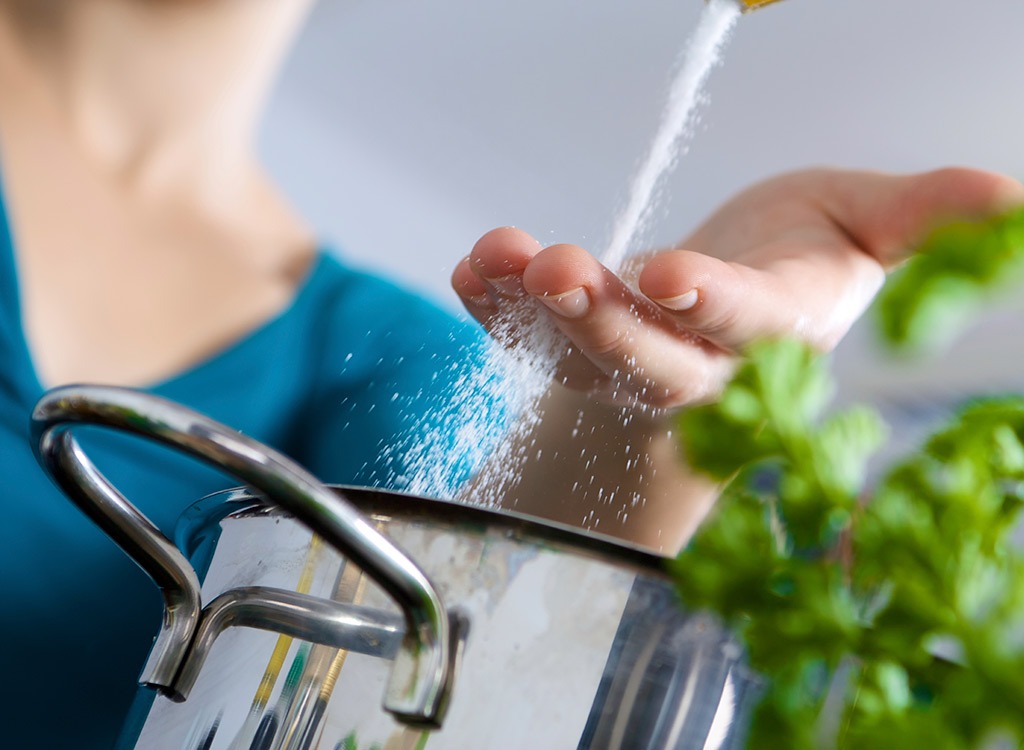 While it's important to be exact with the liquids in your initial recipe, err on the wet side when you're putting the finishing touches on a meal. "If you find that food is burning while you're sautéing, try adding a small amount of liquid to slow down the cooking. Although you can't fix food that has been burned during pressure or slow cooking, you can avoid the problem in the future by taking care to scrape up all the browned bits left in the pot after sautéing food and before closing the lid," Zuccarello tells us. With this in mind, now all you have to worry about is whether to use chicken stock or water.
Use a natural release when cooking meat.
Your Instant Pot has two options when the cooking time has ended: a natural release of pressure or a quick release from the valve. If your timer goes off and you do nothing, the food will cool and the pressure will be released slowly in a natural release. If you choose the natural release option, food will continue to cook until all the heat escapes. Zuccarello tells us that this is the preferred method for meats because it allows the meat to rest and retain the natural fats and juices that make it melt-in-your-mouth good. "If you quick release the pressure on a large cut of meat, it will seize up and be tough." So if you threw in a pork loin, let it be when the timer ends! After at least 15 minutes, quick release any remaining pressure.
In the mood for soup? Here are 31 Best Healthy Instant Pot Soup Recipes for Weight Loss.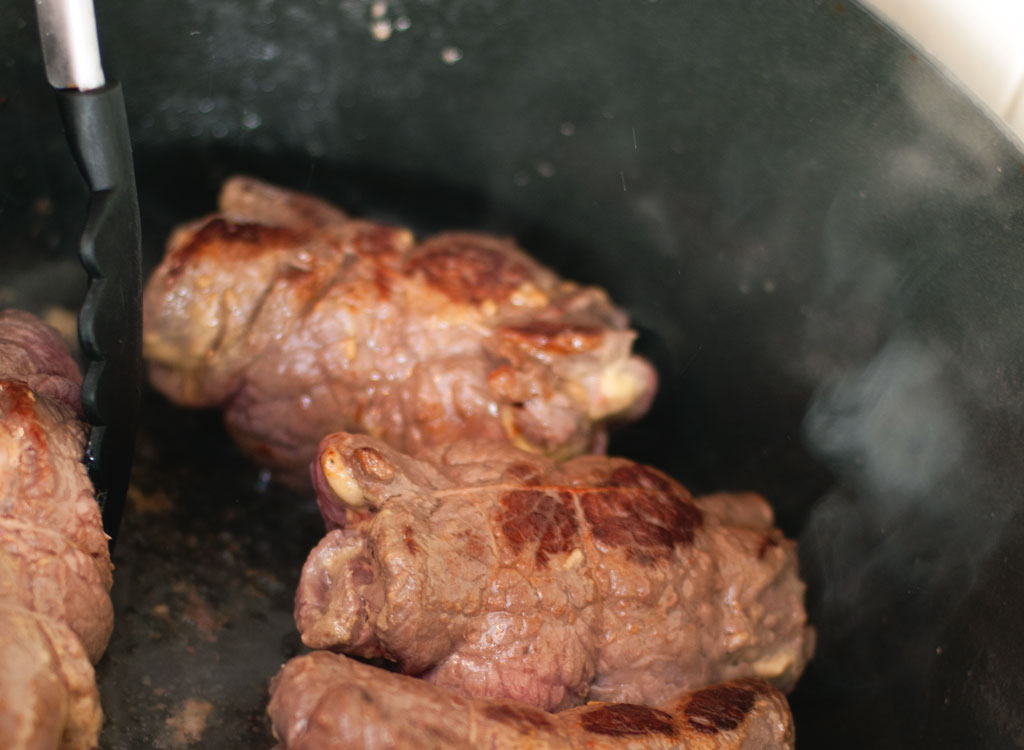 When you're browning, searing, or sauteing, that is. Multicooker Perfection tells us that the heating element of an Instant Pot is not as effective as your stove burner, so when you're adding the finishing touches to a meal, the best practice is to crank the notch to the hottest setting available.
There are many accessories that can accompany your pot, and they make it easy to get the most from everything you cook. A glass lid will allow you to keep an eye on foods when you're using the saute function. Stackable steamer baskets let you cook meat and veggies on top of each other, which is perfect for reheating last night's dinner. A ceramic inner pot lets you whip up cheesecakes and desserts with ease. You can find countless must-have accessories online at Amazon, like stack baskets, pans, and racks to cook your entire dinner at once. You'll also love these 13 Instant Pot Accessories That Make the Multicooker Even More Functional!
Clean parts in the dishwasher.
Great news! Most of the Instant Pot's parts are dishwasher-safe, which makes cleanup as fast and easy as the cooking itself. According to Living Well Spending Less, the lid needs to be washed by hand, but other than that, you can safely toss the inside accessories like the inner pot and steam rack into the washer. If you need a deeper clean (food builds up, after all), use vinegar or lemon and hot water to steam clean the inside. This will break down any gunk that's built up in the nooks and crannies.
6254a4d1642c605c54bf1cab17d50f1e
Some multi-cookers have a "high-slow" and a "low-slow" setting. For the Instant Pot specifically, Zucarello says that the low-slow setting isn't hot enough to produce the best quality food promised by recipes and reviews. The optimal cooking temperature is between 195 and 210 degrees, and the low-slow setting of the Instant Pot is 17 degrees too cool for that. If your recipe calls for a low-slow setting, you may want to choose a different setting or switch to high-slow and adjust the time accordingly.
Never buy store-bought stock again.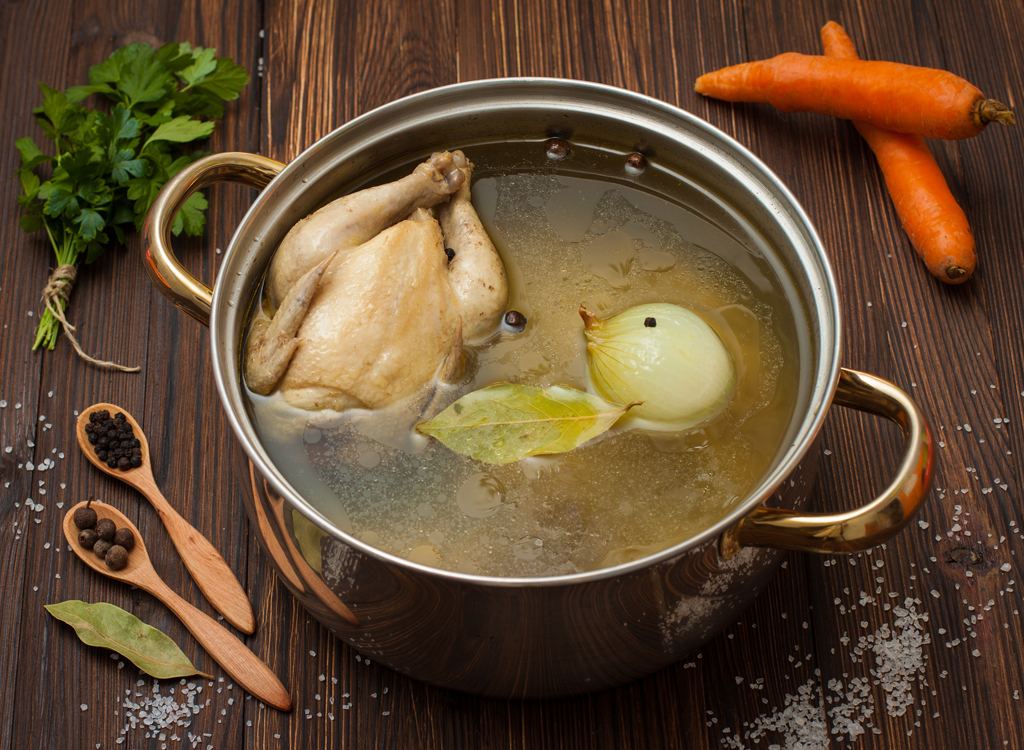 Have you ever watched animal stock being made from scratch on those Food Network shows? It's usually one of the first things the chef does because it takes hours—sometimes even an entire day—to be ready to use in recipes. The Instant Pot has eliminated this problem. You can make chicken stock and bone broth in minutes. According to Romper, just throw in leftover chicken bones and veggies and let them stew, and you've got fresh, homemade stock worthy of Ina Garten.
Microwave popcorn is delicious, addicting, and often full of inflammatory oils that can wreak havoc on your health. Don't feel like you can give it up? Try tossing organic whole kernels in your Instant Pot instead and popping 'em the old-school way. IP Foodie recommends pouring the kernels in, setting your IP to sauté, and letting them slow cook until you've got a movie-worthy snack in no time. Use a glass lid to keep an eye on the popcorn and make sure it doesn't burn.
Zuccarello explains that if you choose to do a quick release of the pressure in your pot for the sake of an overcooked chicken breast or pasta, turn the pressure knob to "vent" as soon as the timer tells you the cooking is done. This is a completely viable option if you're in a hurry, just make sure the recipe doesn't specify a natural release, or you could risk losing some of the recipe's natural flavors.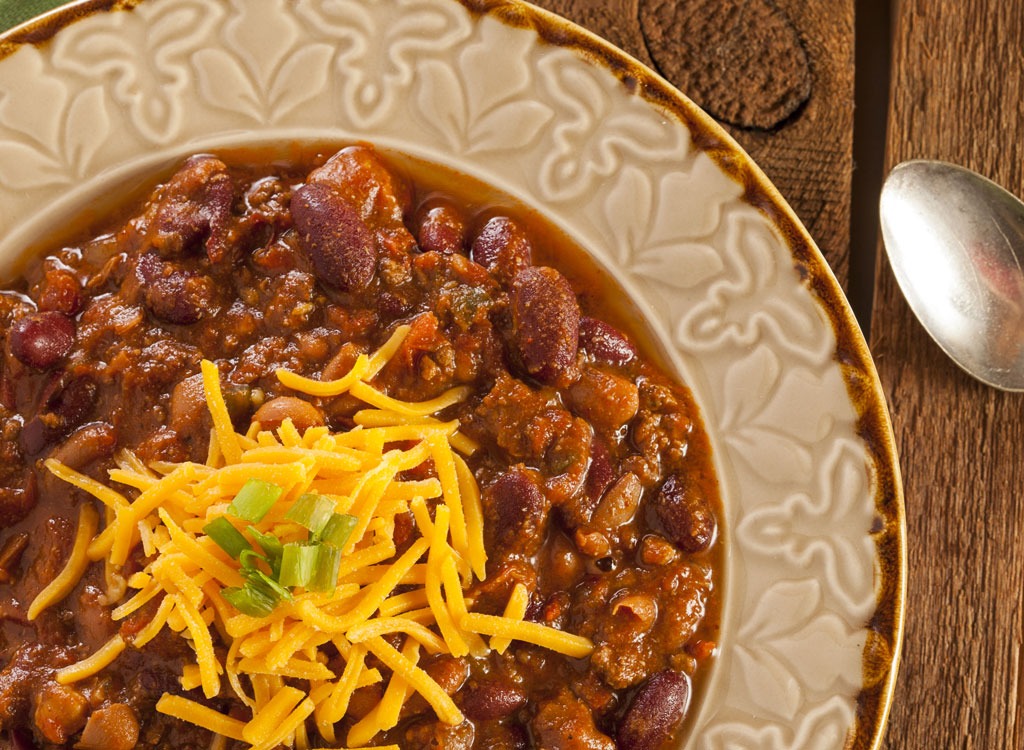 Every person will inevitably have his or her own experience using an Instant Pot, but there are a few fail-safe recipes that will always cook well. Don't feel like experimenting in the kitchen? Don't start by cooking a whole chicken or a creamy sauce—it takes an advanced user to master those. Instead, start with foolproof meals like risotto and chilis. They're the recipes this gadget was made for and are always easier to make in the Instant Pot than the over the stovetop. In other words, you'll never have to sweat stirring a pot of rice again!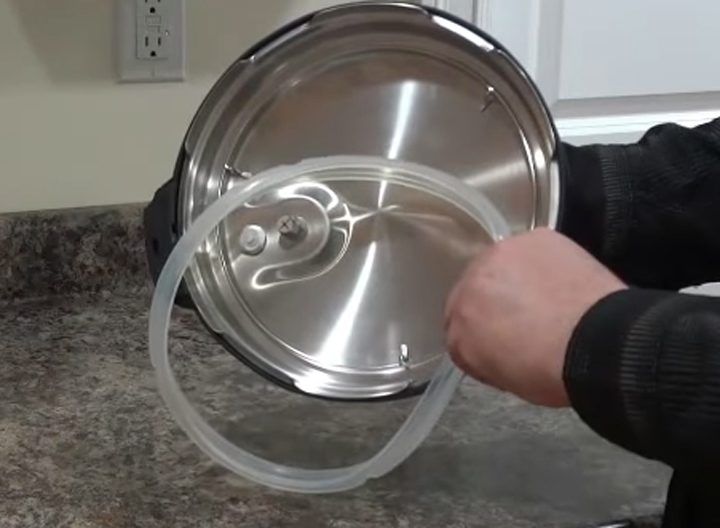 The rubber sealing ring on the inside of the lid tends to pick up the scent of whatever has been stewing in the pot the night before. This usually requires an easy fix—just wash it often!—but if the smell and stain of tomato sauce simply won't go away, Simple Most recommends ordering a new one. They run for about $8 on Amazon and will be well worth it when you prevent nasty cross-contamination.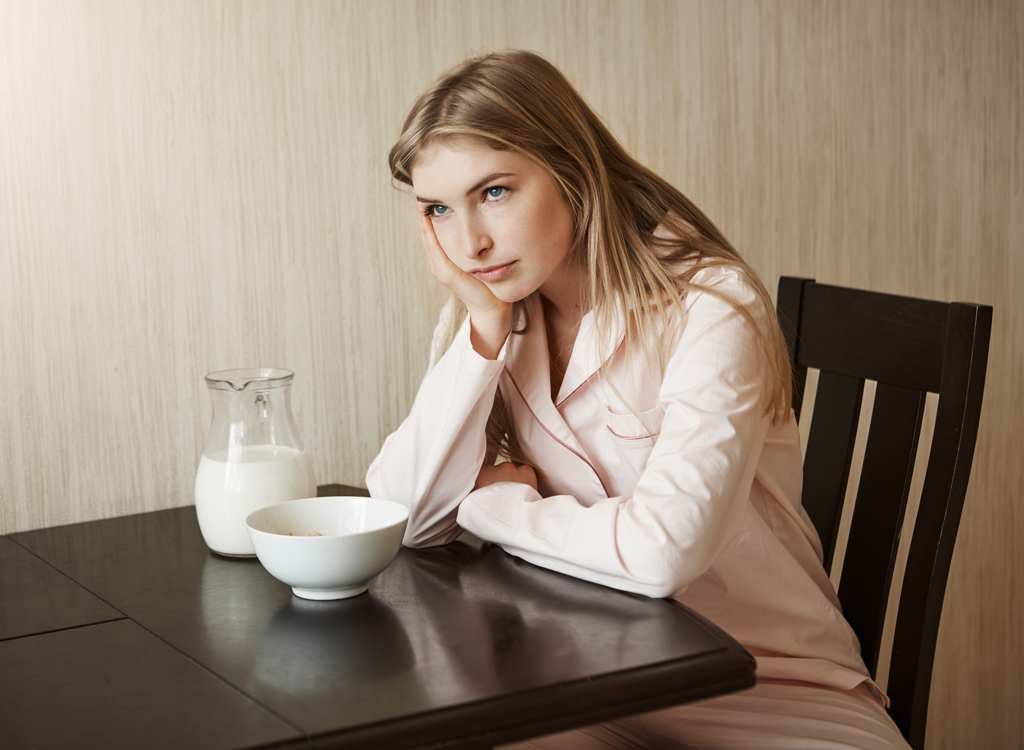 Under no circumstances should you open the lid before pressure has been released. This shouldn't be too hard because the average cook time is rarely longer than 20 minutes, but just in case you're tempted to check on food like you would when cooking it on the stove, we're adding this tip from Multicooker Perfection to the mix. Picture soup or chili exploding all over your walls and floor (and you, if you're too close). Not pretty.
Face the steam away from you.
While it may seem like a great way to score a free facial, it could be dangerous to release the steam in your direction during a quick release, Zuccarello tells us. For best results, point the vent in the opposite direction and then open the pot carefully. When the last of the steam has escaped, remove the lid and proceed to the next instruction in your recipe.
Don't limit yourself to just food.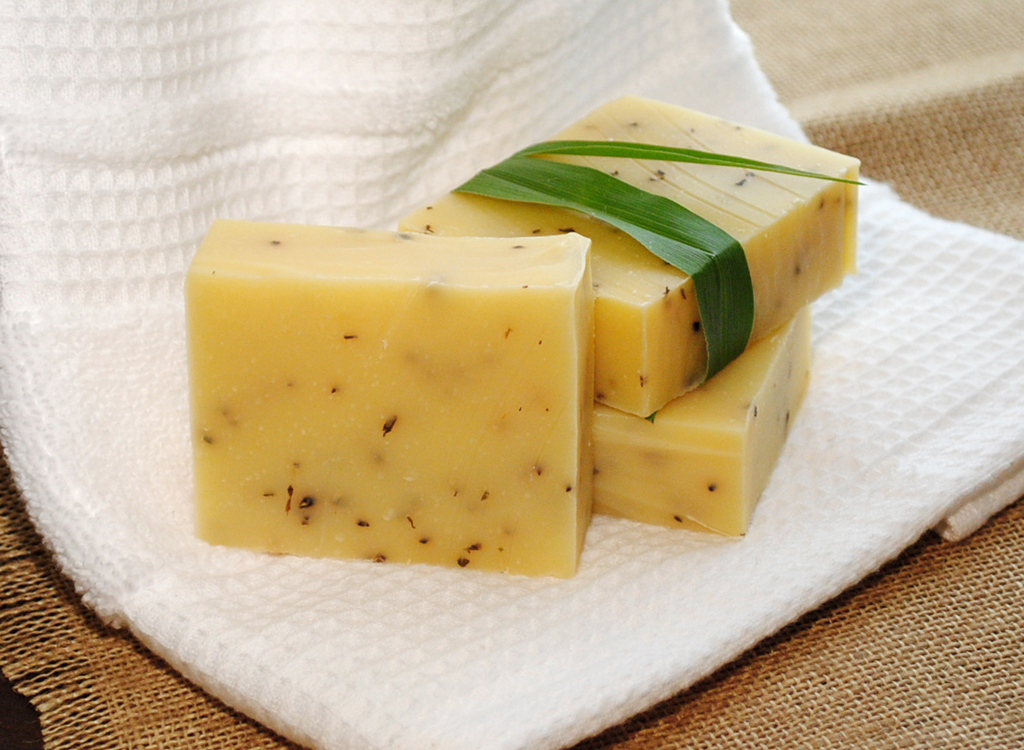 Let your Instant Pot work for your every need—even the ones that aren't food-related. In the same way that you can use the IP to make yogurt, you can also make hand lotion and lotion bars. Using the sauté function, liquefy the ingredients in glass jars and then pour into molds and cool in the freezer. The bars resemble soap but can be rubbed onto your elbows, feet, and hands for ultimate moisturizing power. Just when you thought you knew everything about the gadget!
Cook veggies to perfection.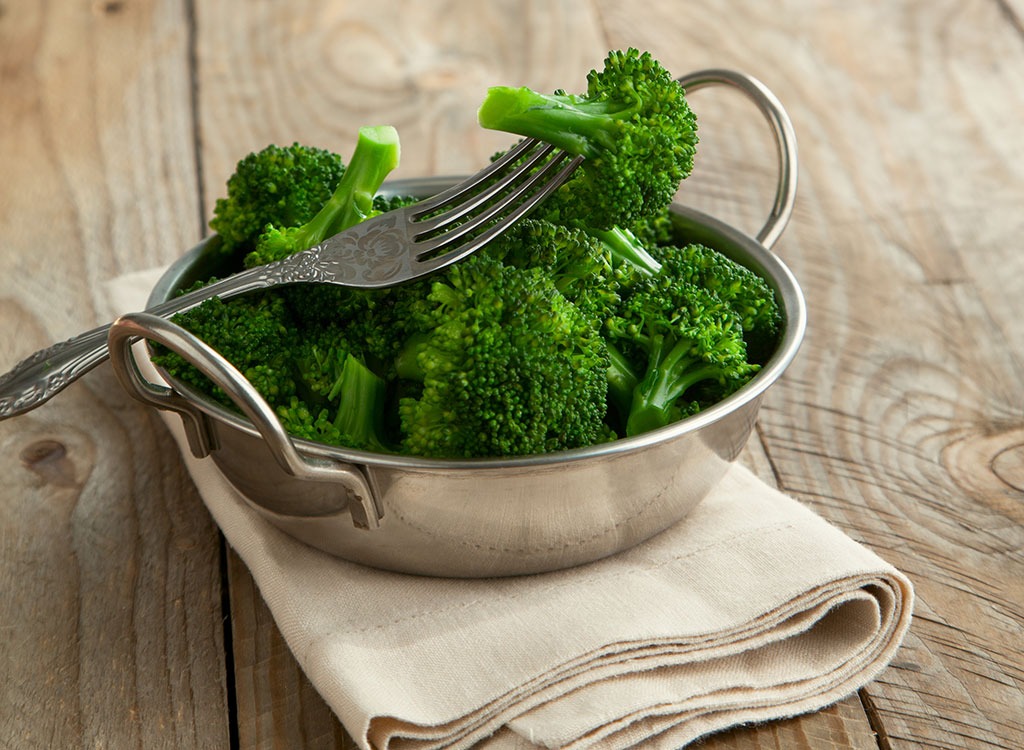 The speedy efficiency of your IP is rarely a problem, but it can be when you end up with soggy vegetables. Since fresh produce is finicky and easy to overcook, throw it in before you start up your pot, and the initial heating process will cook it to perfection. Simple Most recommends setting the pot to manual mode and entering zero for the cook time to render perfectly-cooked veggies. Wondering which picks to try your hand at first? Give some of these Best Foods for Fiber a shot.