9 Surprising Facts About Karen's Diner, the World's Most-Searched Restaurant
The waitstaff is even saltier than the food at this intentionally rude and internet-famous Australian chain.
Normally, when you dine at a restaurant, you should expect high-quality food as well as gracious service. At Karen's Diner, the most-searched restaurant worldwide, you can only expect one of those. The Australia-based diner chain offers its own distinctive brand of hospitality—and it's the exact opposite of gracious.
That's sort of the whole point. The chain takes its name from the "Karen" stereotype. Even if you're unfamiliar with the term, you probably know the type of personality it describes. The popular nickname and rampant internet meme refers to a woman who is constantly critical, rude, and desperately needs to speak to a manager.
The staff at Karen's Diner take their cues from this kind of caustic character. They are intentionally rude to customers while serving up American diner classics, like burgers, fries, and shakes. Each snarky comment and witty quip is meant to be entertaining, though the jokes may not always land as intended.
The bad attitudes don't stop when customers get up from their table, either. Insider reports that the restaurant also has a "Wheel of Misfortune," and other activities that are intended to be awkward, like karaoke and arm wrestling, to the staff's advantage. While some customers have a great time, others have reported a less positive experience.
From its sudden online fame to recent legal drama, here are some things to know before you make a visit to the irreverent restaurant.
Karen's Diner flips the script on rude customers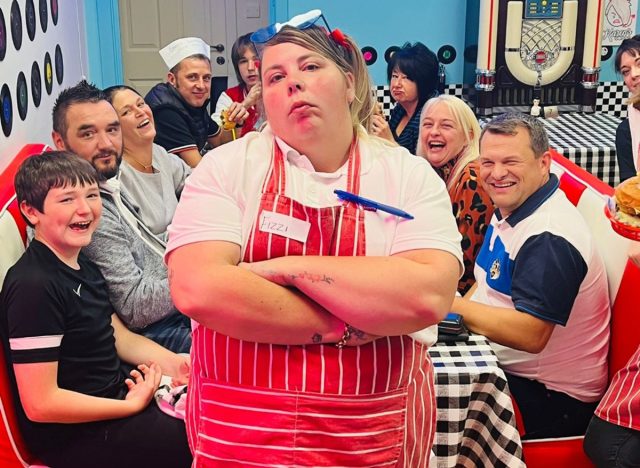 There's typically at least one "Karen" in every restaurant. You know the type. This customer is constantly complaining about the service, the staff, or the restaurant's menu. But, at Karen's Diner, there's way more than just one, and it's the employees, not the guests, who are being impolite.
Even the restaurant's menu celebrates discourteous behavior, with playfully titled items such as the "I Want to See a Manager" Karen burger, which comes with two wagyu patties, Swiss cheese, bacon, lettuce, pickles, and a barbecue-mustard sauce. There's also a cocktail called "You've Just Lost My Business," which features vodka, peach schnapps, lime, and cranberry juice.
Some customers have said that they're confused by the concept, as they don't know if the restaurant's employees are supposed to fit the stereotype, or if it's the customers. "The execution was kind of backwards," wrote one baffled guest on Reddit. "The whole point of a 'Karen' is a middle aged, middle class woman who frequently complains and asks to speak to the manager. Rude twenty-something service staff is almost the exact opposite."
Karen's Diner is constantly on tour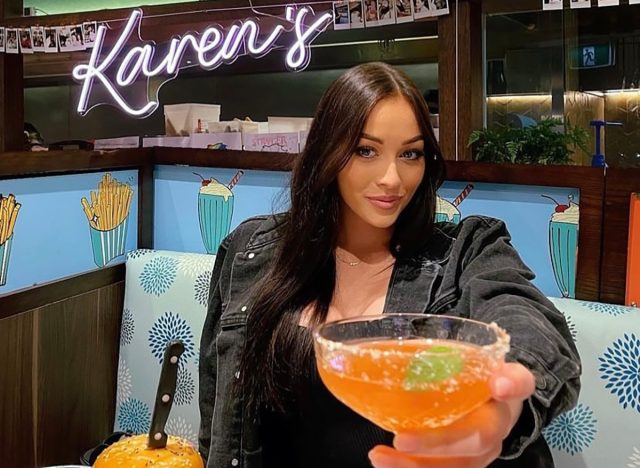 Karen's Diner isn't just a unique experience because of the service its customers receive. The restaurant is also distinctive because in many cities, it's only around for a short time. While the restaurant does have numerous brick-and-mortar locations, Karen's Diner is continuously on tour throughout many parts of the world, popping up in a city for two nights before moving on to the next one.
If you want to sample some of the restaurant's diner cuisine with plenty of sass, but can't catch a flight to make it to one of its brick-and-mortar locations, the restaurant chain is making its way to more than 22 cities in Europe and nine cities throughout the United States and Canada throughout the rest of the year.
Unlike a traditional restaurant where you pay your whole bill after the meal, non-refundable tickets must be purchased in advance, through the website Hidden, to attend one of Karen's Diner's tour dates. The tickets, which cost $45, include a burger, fries, and soda.
TikTok is a goldmine for the restaurant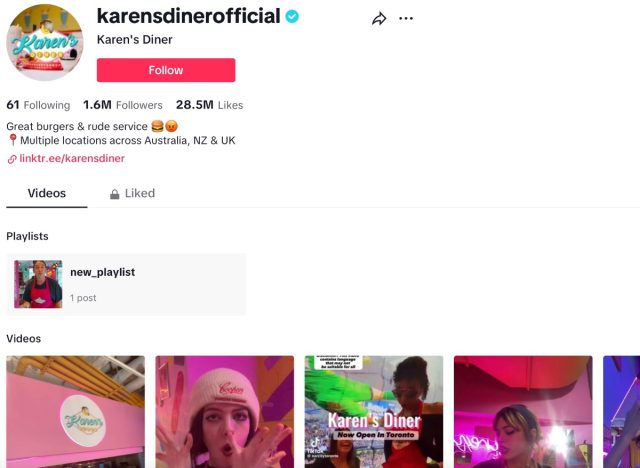 Customers come to Karen's Diner for its rude service and its food, but they might not know about either without TikTok. In an interview with Insider, one employee described the video-sharing app as the restaurant's "greatest asset," adding that it's rare when a customer doesn't have a phone out, taking videos of interactions with the restaurant's staff.
The chain has more than 1.6 million followers on TikTok, and has more than 28.5 million likes. Customers frequently post their intentionally unpleasant interactions with staff members. One TikTok, in particular, went viral and received more than five million views after a customer was insulted by a waiter over his hairline. The customer was shown screaming at the waitstaff about how he was body shamed, which is against the restaurant's rules.
"Why would you go if you can't take a joke," one TikTok user commented on the video, while others have pointed out that the restaurant has strict rules when it comes to what they can make fun of, and the rules were not being enforced.
Order the vegan options at your own risk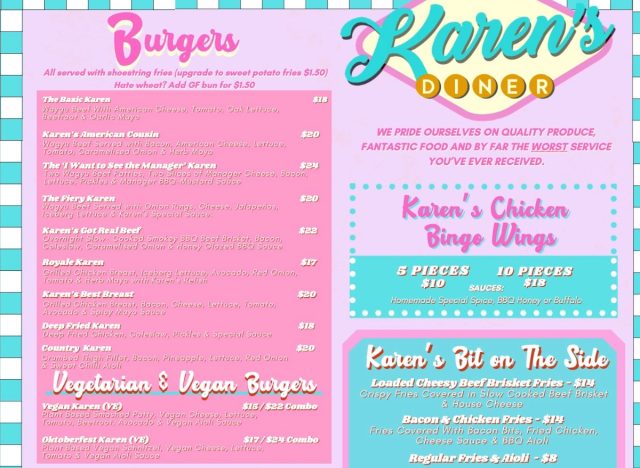 When you follow a vegan diet, or have any other dietary restriction, it can be hard to find anything on a restaurant's menu that will be suitable for you to order. Conveniently, Karen's Diner has menu items that are suitable for vegans and vegetarians, although they might be too intimidated to order them.
When diners order a vegan burger, which comes equipped with vegan cheese, lettuce, tomato, beets, avocado and vegan aioli, a server will yell out, "We've got a vegan." Then, the restaurant's entire staff will boo the customer.
The diner also offers vegetarian, gluten free and at certain locations, halal options.
Real Karens are entitled—to one free drink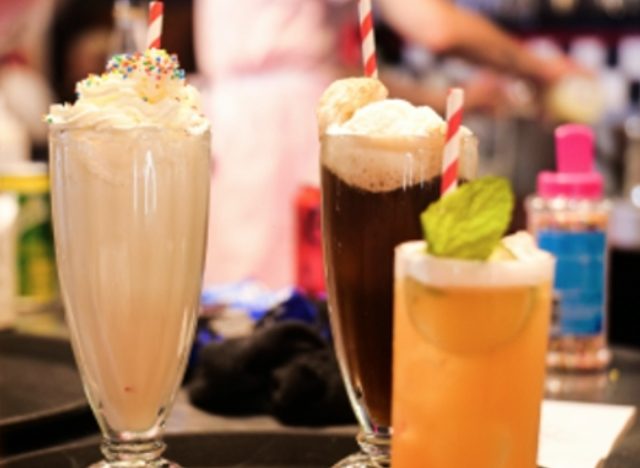 If your name is Karen, then you've probably been teased relentlessly over the past few years, even if you don't fit the stereotype.
While Karen's Diner does perpetuate the "Karen" stereotype through the fact of its own existence, it tries to make it up to all of the real Karens out there by offering a free drink.
To redeem the drink, Karens just need to bring in an ID proving that's their real name, and they'll be rewarded with any free drink for the hardships they've endured.
"If your name is actually Karen then flash your ID for a drink on us," the diner's website says. "If you're a Karen by nature, not name, come on down hun."
Even this crass diner sets limits on cruelty
Most restaurants have some rules that customers have to follow, or else they'll be asked to leave, and despite its boisterous hospitality process, Karen's Diner is no different. The Australia-based chain has several rules laid out on its website that it enforces for all customers.
Part of the experience of visiting Karen's Diner is being mocked by the staff, but the restaurant chain does draw a line, and bans racist, sexist, homophobic, and ableist comments or slurs. The chain also does not allow any body shaming, or sexual harassment.
While not hard to follow for most diners, the restaurant strictly enforces the rules, and its website says that anyone who doesn't follow them will be asked to pay their bill and leave immediately. They will also be banned from returning to Karen's Diner in the future.
"Breaking these rules will result in [your] table being asked to pay the bill and leave the venue," the restaurant's website says. "You will also be banned from returning to the venue. We want both staff and customers to feel as safe as possible in our venues."
Sometimes the crude jokes go too far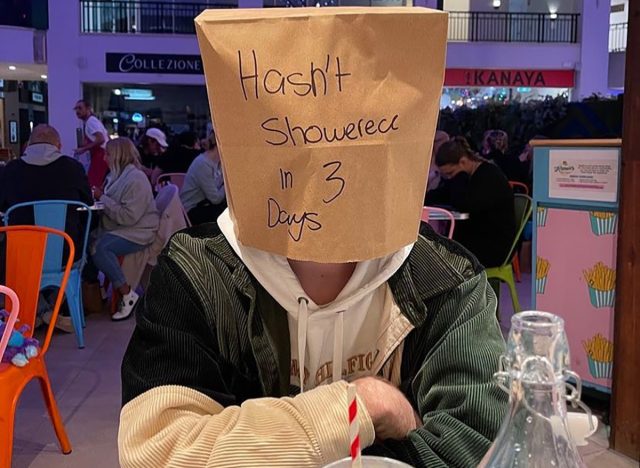 What sets Karen's Diner apart from other restaurants, and the reason that people visit the diner, is the interaction between customers and the restaurant's waitstaff. Servers are trained to come up with quippy, sass-filled remarks, but for a 14-year-old diner and her father, some of the comments allegedly went too far.
When the teenage customer visited Karen's Diner in Brisbane, Australia, an employee asked if she had an OnlyFans account and called her dad a "pedophile," according to The New Zealand Herald. A representative from Karen's Diner told news.com.au that the chain had apologized to the family, and that the waiter's comments were "inexcusable."
"There's already places that do the whole shtick Karen's is going for," wrote a Reddit user about the alleged comments. "But the difference is the staff are supposed to act like they just don't care. Not treat you with disdain and insult you. Karen's has misunderstood what makes those kinds of places fun, and instead lets its staff go wild on insulting and degrading customers."
The experience is allegedly different in Australia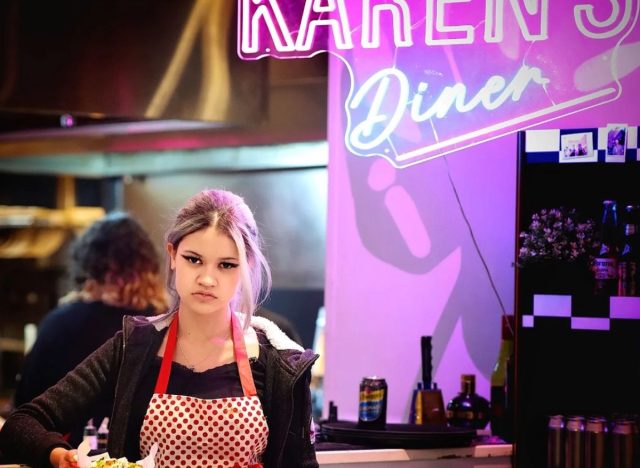 When a restaurant's selling point is that it provides diners with an unpleasant dining experience, it makes sense that some problems would arise.6254a4d1642c605c54bf1cab17d50f1e
The restaurant has locations throughout the world, but it seems that most of the issues between the restaurant's staff and its customers have occurred in Australia. Some Reddit users have attributed that to the differences in the staff's approach to insulting customers in the two countries.
"The one in America that seemed successful just had waitresses that were just impatient with no filter. Comments when you are slow to order, eye rolls, no smiling and sugar coating their service," wrote one Australian customer on Reddit. "That is worlds away from really [unsavory] insults like the ones people have mentioned here."
The restaurateurs are reportedly way behind on their bills
When Karen's Diner is on tour, the business operates its pop-up restaurants in rented locations, but the arrangement doesn't always work out as planned for the partnering property owners.
The proprietors of Tasty Korea Chicken in Hobart, Tasmania, for instance, claim that Karen's Diner never paid them for hosting a two-day pop-up event this past spring, according to Australia's news.com.au. Talk about rude! Even worse: the hosts found out after the fact that Karen's Diner had just filed for bankruptcy protection, meaning the $6,000 bill might never be paid.
"The company behind [Karen's] Diner went through the bankruptcy process on May 22 and completed all the paperwork on May 25, but they didn't inform us about it and still held the event at our restaurant on May 26 [and] 27," the Tasty Korea Chicken owners wrote on Reddit. "They announced bankruptcy on May 30. We are currently struggling financially as we have to bear the loss."
Financial documents this summer showed that Viral Ventures, the company that operates the Karen's Diner pop-ups, owed a total of $4.3 million to over 50 different creditors, according to news.com.au.