16 Seafood Deals to Get You Through All the Fridays of Lent
Depending on what you choose to give up, Lent can be a long 40 days. A religious period observed by many Christian denominations, Lent is a time to hold off on luxury, guilty pleasures, as well as meat. Those that are observing are supposed to forego meat on Ash Wednesday, Good Friday, and every other Friday in-between.
On days that Christians can't eat "turf," it's traditional to go "surf"—seafood is allowed any day of the week. In 2020, Lent began on February 26 and runs through April 9. If that sounds like way too many Fridays to fry up fish at home, these restaurants have you covered with excellent seafood deals.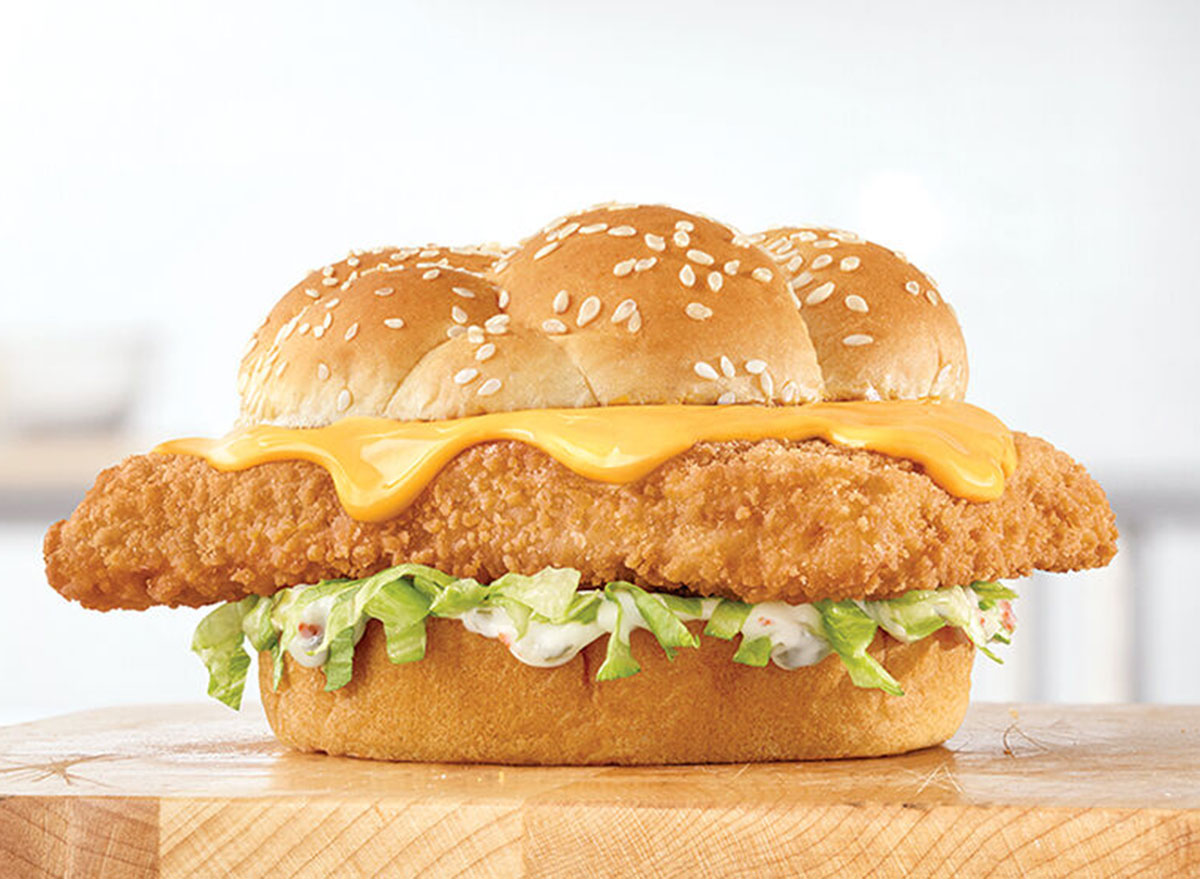 Snag any two of Arby's fish sandwiches for $6 (the choice is yours, but we've heard great things about their new Fish 'N Cheddar).
The restaurant is known for going all out with its seasonal seafood specials, which are available now, starting at $15.99. Enjoy Shrimp Scampi, Cod Limone, Frutti di Mare, Grilled Salmon, or Small Shrimp Bella Venezia Pizza at your next Friday night dinner.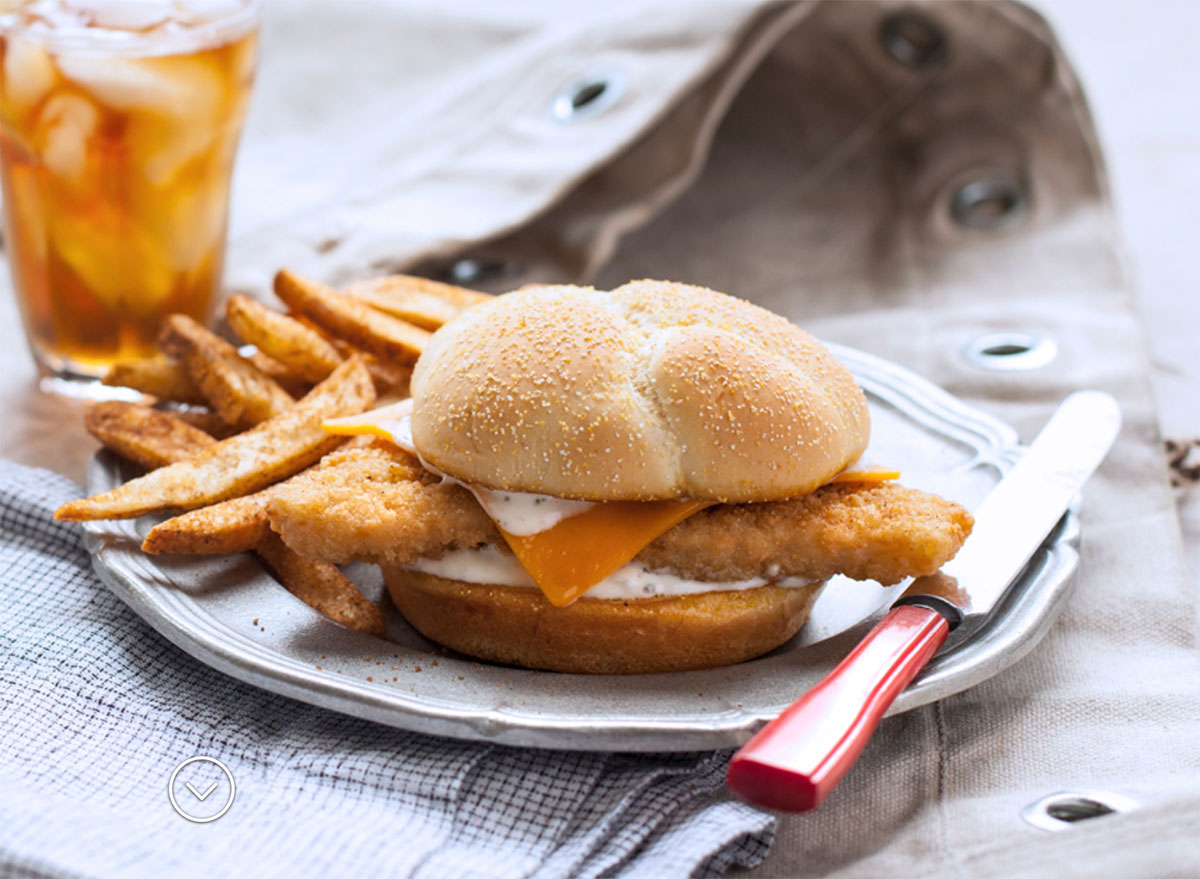 Bojangles' BojAngler fish sandwich is iconic. Flaky and well-seasoned, this wild-caught Alaskan Pollock creation is finally back for the season, and for now, you can get two for just $5.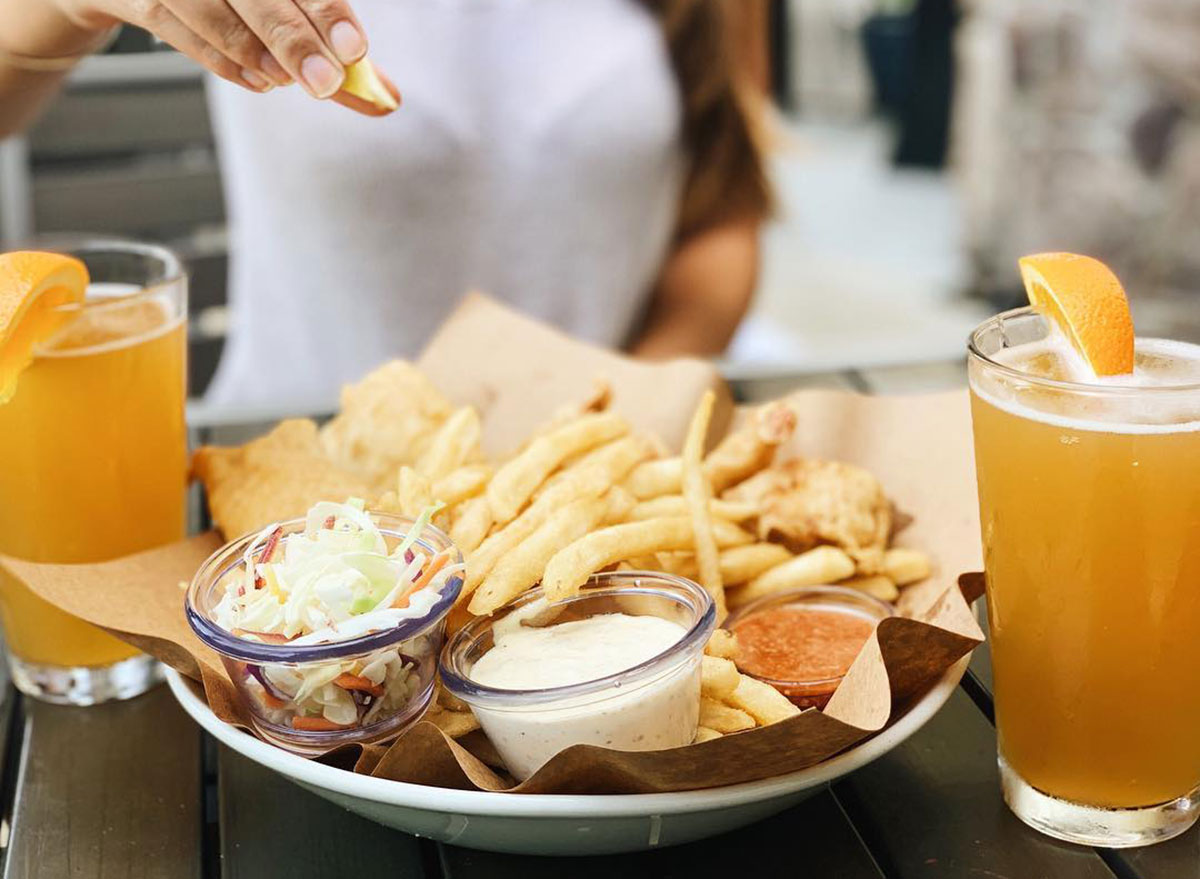 The restaurant is celebrating "Fry-Days" again this season, by discounting their (very fried) Angler's Catch platter every Friday. The dish goes for just $18.90.
Every Friday during Lent, Boston Market is serving a Baked Cod Individual Meal for $8.99. It consists of golden-brown wild-caught cod, cornbread, and two other sides of your choice.6254a4d1642c605c54bf1cab17d50f1e
A joint known for its religious bend, Chick-fil-A does not miss a beat when it comes to the 40-day observance. As per tradition, they are bringing back four fish options during Lent. Get a fish sandwich (deluxe or traditional), or a 2-or-3-count boxed meal, and top it off with their signature tartar sauce.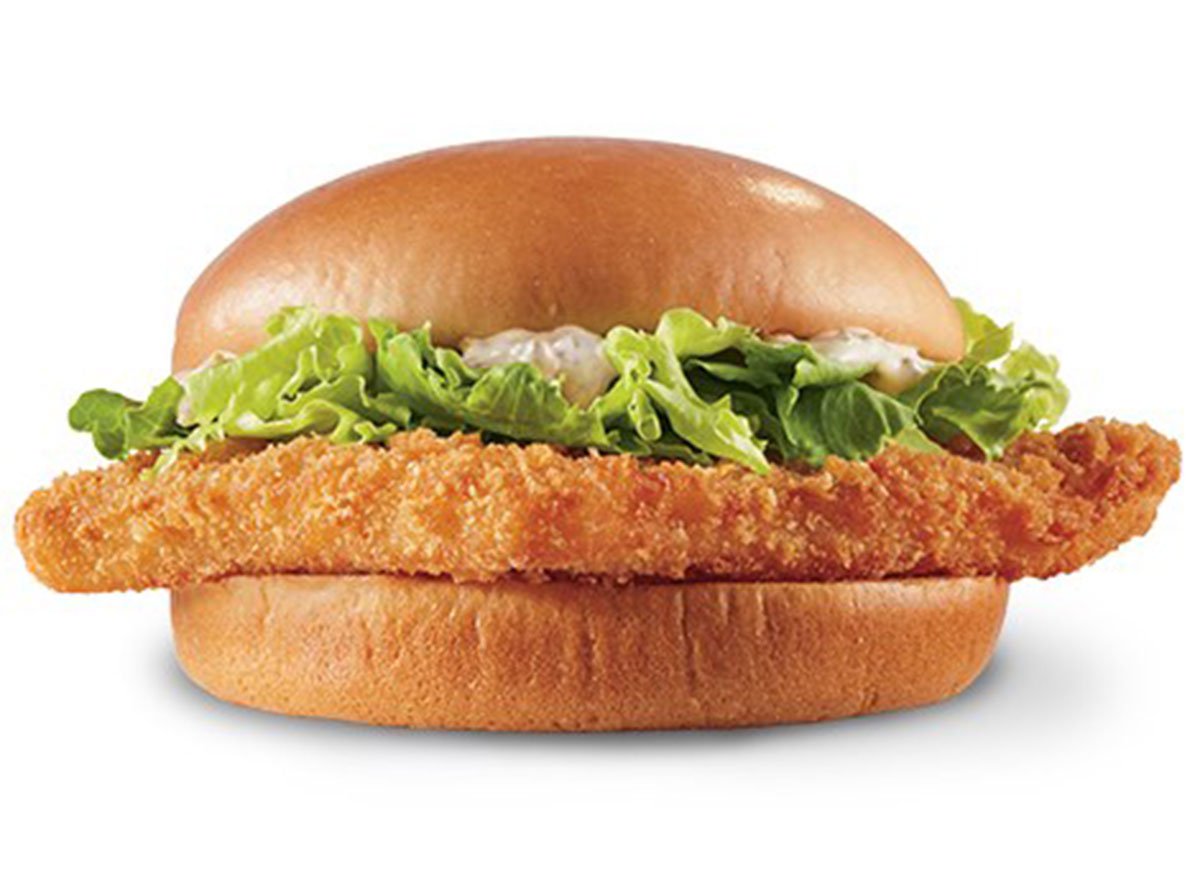 For some before-Blizzard fuel, grab their Wild Alaskan Fish Sandwich or Popcorn Shrimp Basket.
Their Jumbo Shrimp taco is a crispy creation topped with secret sauce, shredded cabbage and handmade pico de gallo. During Lent, you can get two for only $5.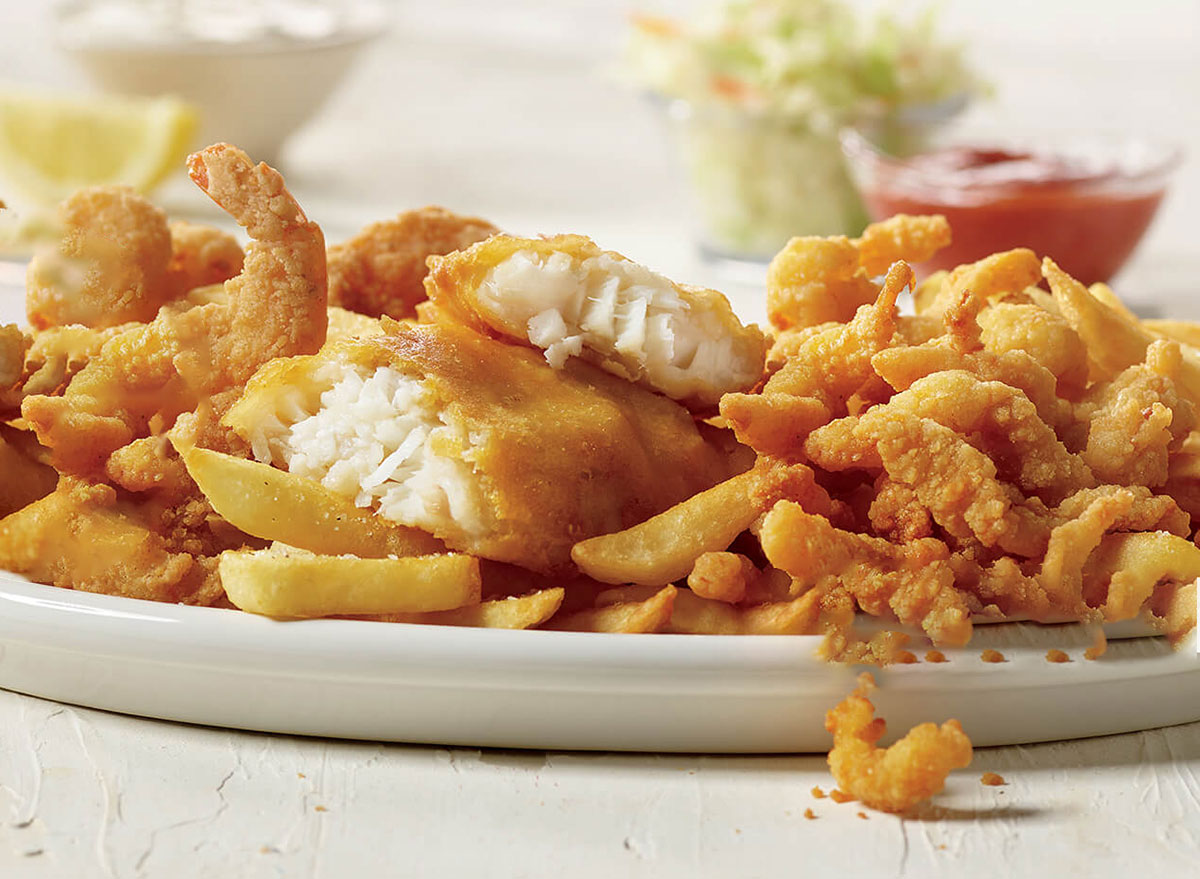 Summer and its seafood is just around the corner, and Friendly's is ready for it. Their new Fisherman's Platter offers a sweet selection of fried shrimp, clam strips, and a tavern-battered cod fillet served with coleslaw and fries. And, for a limited time, get a free small sundae when you try this menu newbie.
Jack in the Box is offering a Fish Sandwich Combo, plus a small fry and drink, for just $4.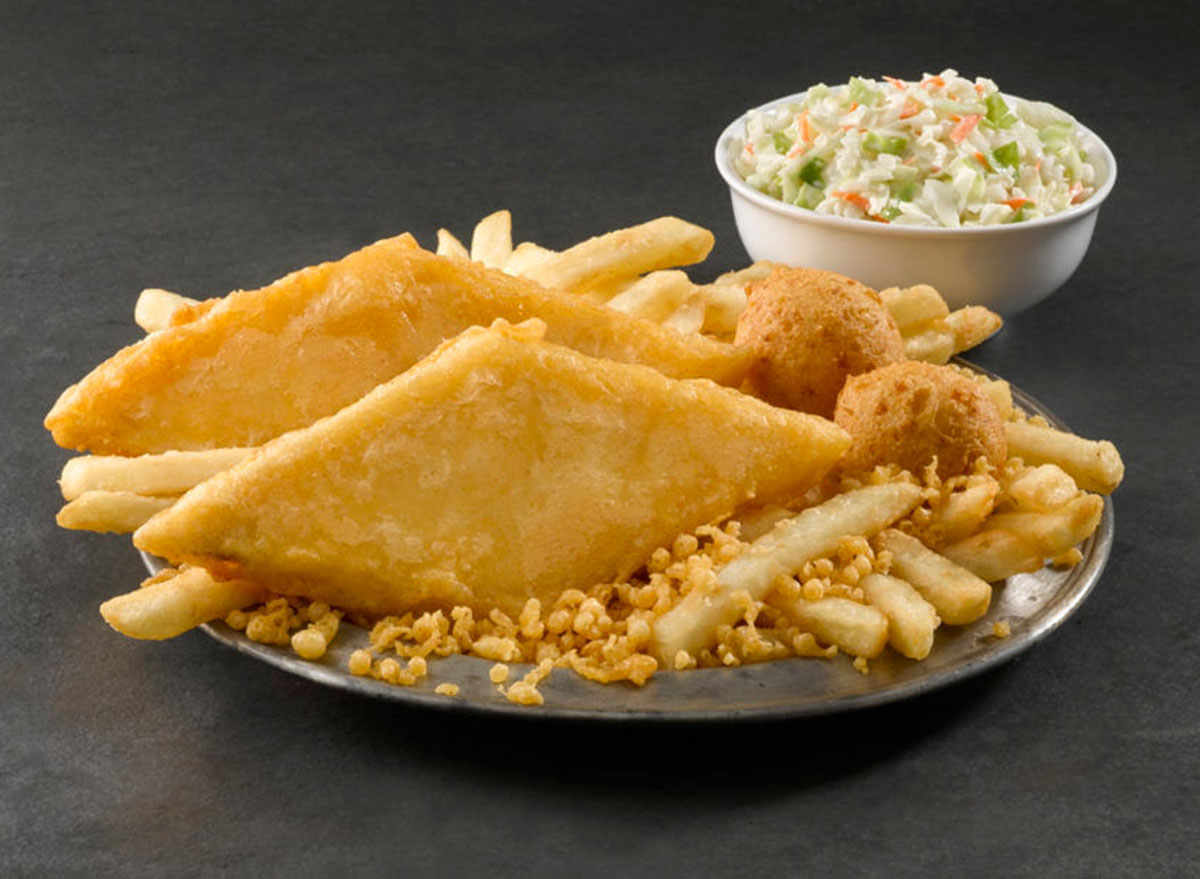 On Mondays during Lent, Long John Silver's is giving away his Alaskan Pollock fish sandwich and fries for $1.99, which begs the question—is this steal a sin? Any other day during Lent, get 2 for $6 Mix & Match Daily Specials: choose between three-piece chicken tenders, two crab cakes, two-piece fried Alaskan Pollock, or five-piece fried shrimp.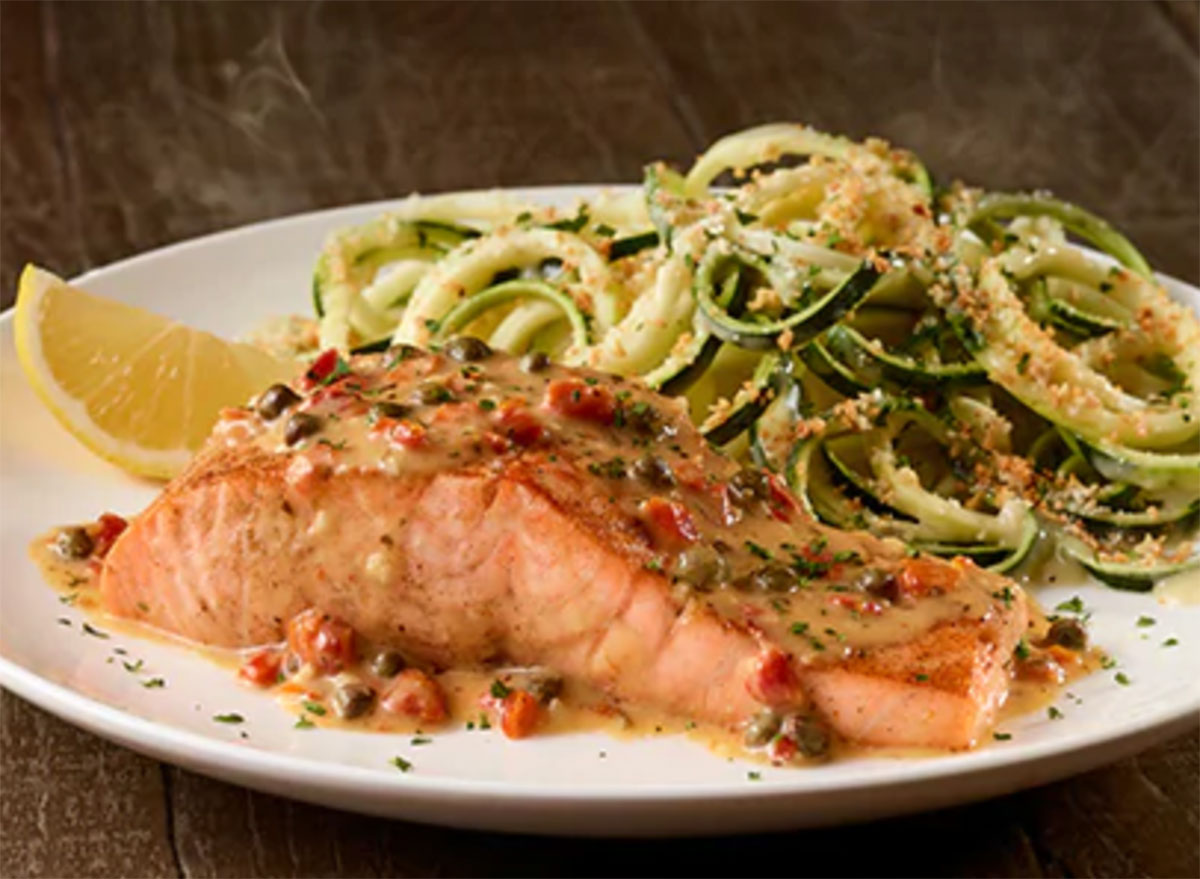 Go for the breadsticks, stay for the brand new Taste of the Mediterranean menu. During this promotion, Olive Garden's featured entrées include Salmon Piccata, Shrimp Scampi, and Herb Grilled Salmon. And bonus points—they're all under 600 calories!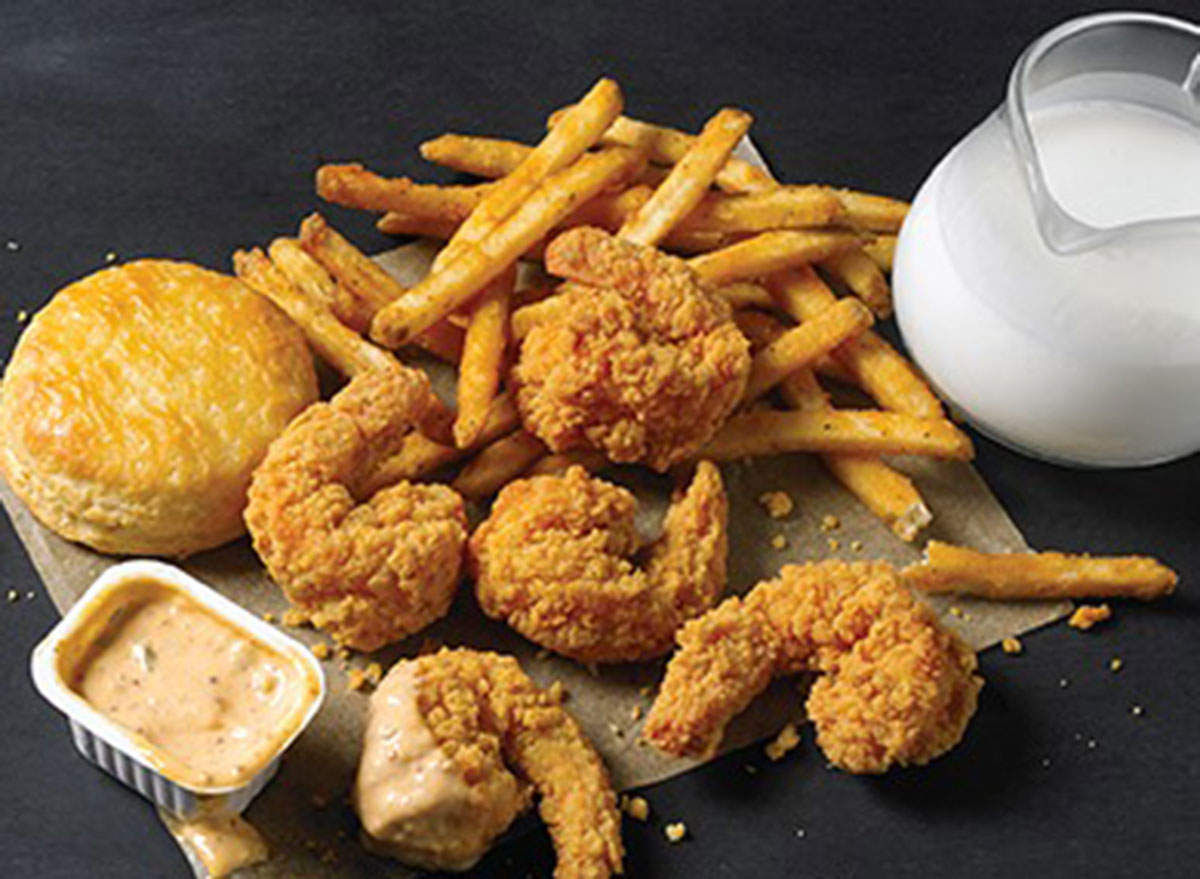 Popeyes might not be known for their seafood, but they're bringing their pescatarian A-game during Lent. Their new Buttermilk Biscuit Shrimp Combo is only $6, and includes eight Buttermilk Biscuit Shrimp, a side of your choice, a biscuit, and dipping sauce.
Red Lobster, on the other hand, is all about seafood. The iconic restaurant is your ultimate Lent ally this season—their Crispy Fish, Shrimp, and Chips is just $15.
Despite having the ultimate red meat–inspired name, Smashburger has your back during the 40 days of Lent. Their brand new release, the Beer Battered Pacific Cod Sandwich, goes for $7.99.
The Castle has proclaimed that it's seafood season, and to celebrate, they brought back their Shrimp Nibblers, which are butterfly shrimp tossed in a buttermilk batter and fried up until golden and crispy.
We agree with White Castle—it's seafood season. And that's a holy time of year for people of all denominations. So, whether you're Christian or not, take advantage of these fishy steals and observe the first official sign of summer.