Low-Calorie Alcoholic Drinks for Weight Loss
Happy hour doesn't have to be a diet downer. Just stick to these waist-friendly picks.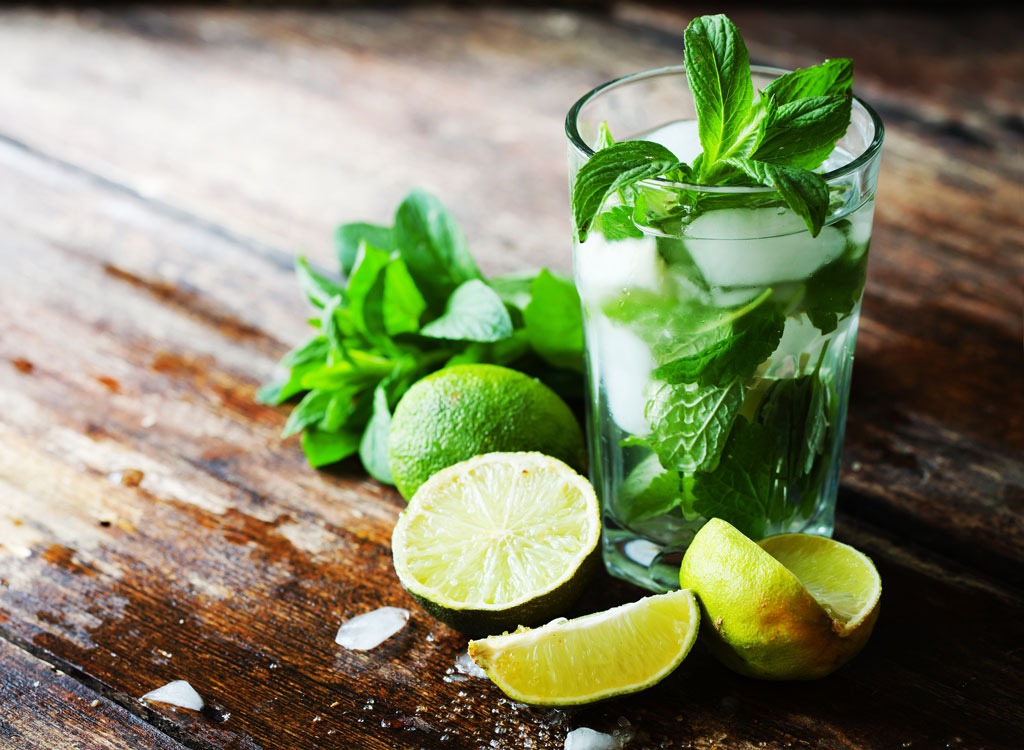 Booze-loving television characters like Carrie Bradshaw and Don Draper down drink after drink with no consequence to their taut midsections—talk about misleading. If reality was anything like the fictional world of Mad Men or Sex and The City, barflies would have six packs that rival that of frequent gym-goers—but we all know that's not the case. Because in real life cocktails have calories. Lots of 'em!
Though ditching booze will likely help you see results more rapidly, it's not necessary in the name of weight loss so long as you order better-for-you beverages and cut yourself off after a round or two. Not sure which drinks fit the nutritional bill? Eat This, Not That! has it covered. We calculated the calorie, carbs and sugar content of common cocktails to find out which ones are the best bets for getting—and keeping—a flat belly. Next time you hit the bar, order a drink from the list below:
Mint Julep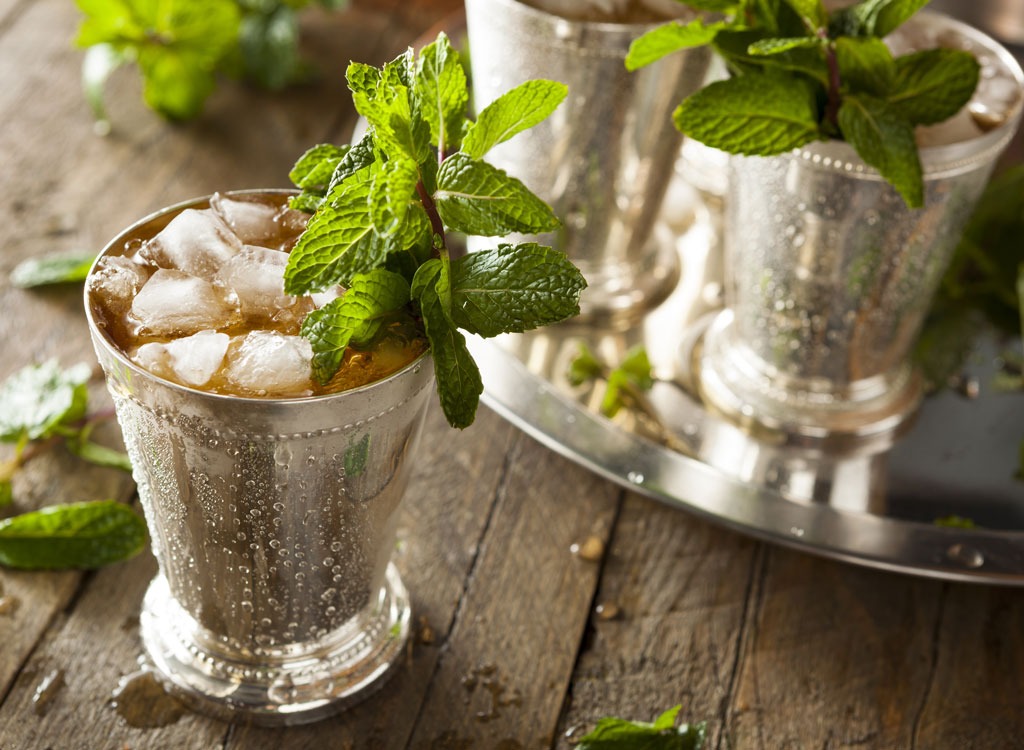 167 calories, 6.2 g carbs, 2.5 g sugar
Each year, 120,000 mint juleps are sipped at the Churchill Downs Racetrack in honor of the Kentucky Derby — but you don't need to be watching a horse race to enjoy this light and refreshing drink. Since it's made with just four simple ingredients: powdered sugar, bourbon, water and mint leaves, it should be easy for your bartender to mix up (even if it's not on the menu) and even easier on your waistline.
Gimlet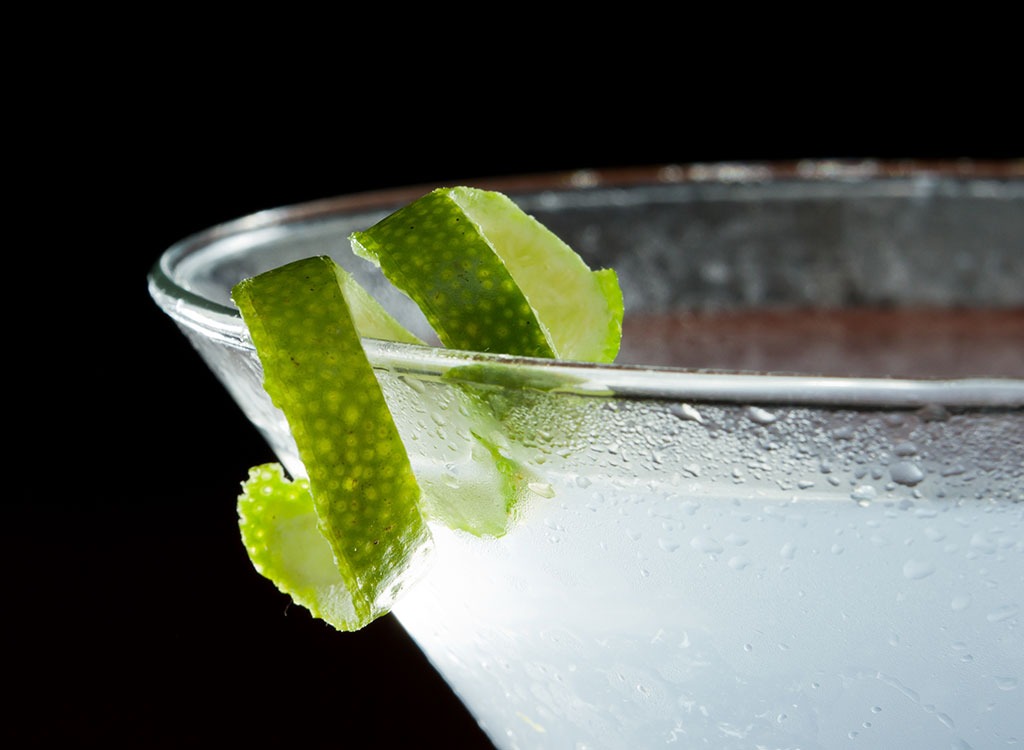 156 calories, 1.3 g carbs, 1.3 g sugar
Made with one part sweetened lime juice and four parts gin, a gimlet isn't the most glamorous drink at the bar, but it's refreshing and extremely low-carb. If you're following Atkins, South Beach or another diet that cuts back on carbohydrates, this sip is a top pick. Fair warning: Some bartenders throw sugar into the cup to sweeten things up. Request they keep the white stuff out of your drink.
Moscow Mule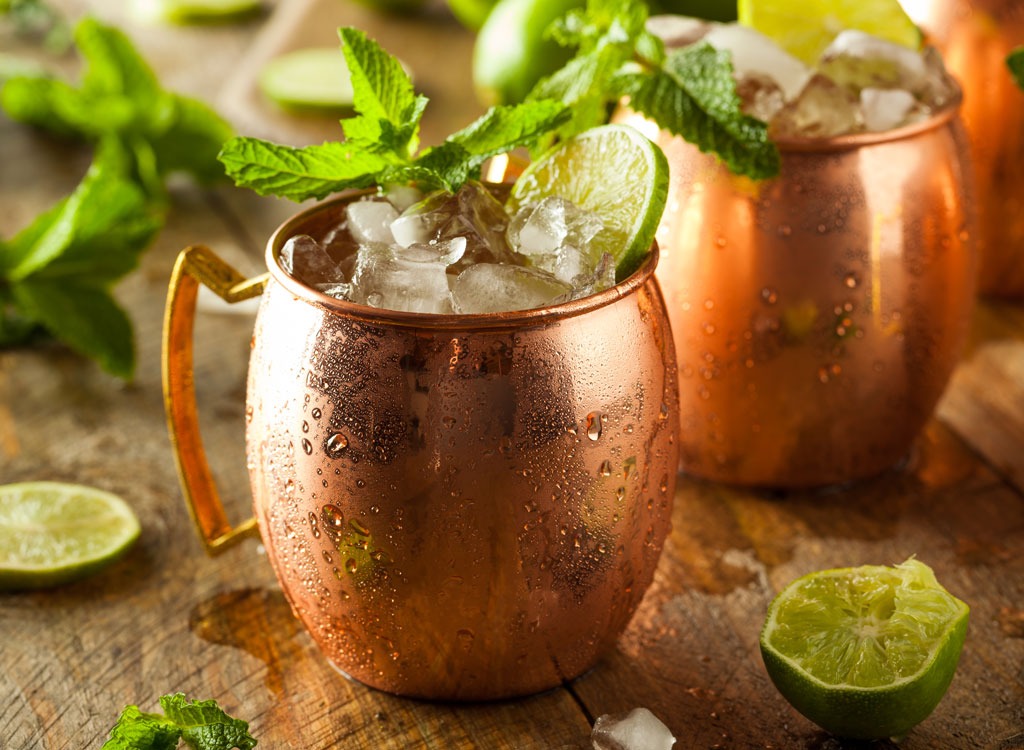 138 calories, 10.3 g carbs, 9.9 g sugar
"Light," "just sweet enough" and "extremely refreshing" all perfectly describe a Moscow mule. Though this vodka- and ginger beer-based drink carries more sugar than anything else on this list, it's still low-cal enough to be flat-belly friendly if you cut yourself off after one.
Whiskey Sour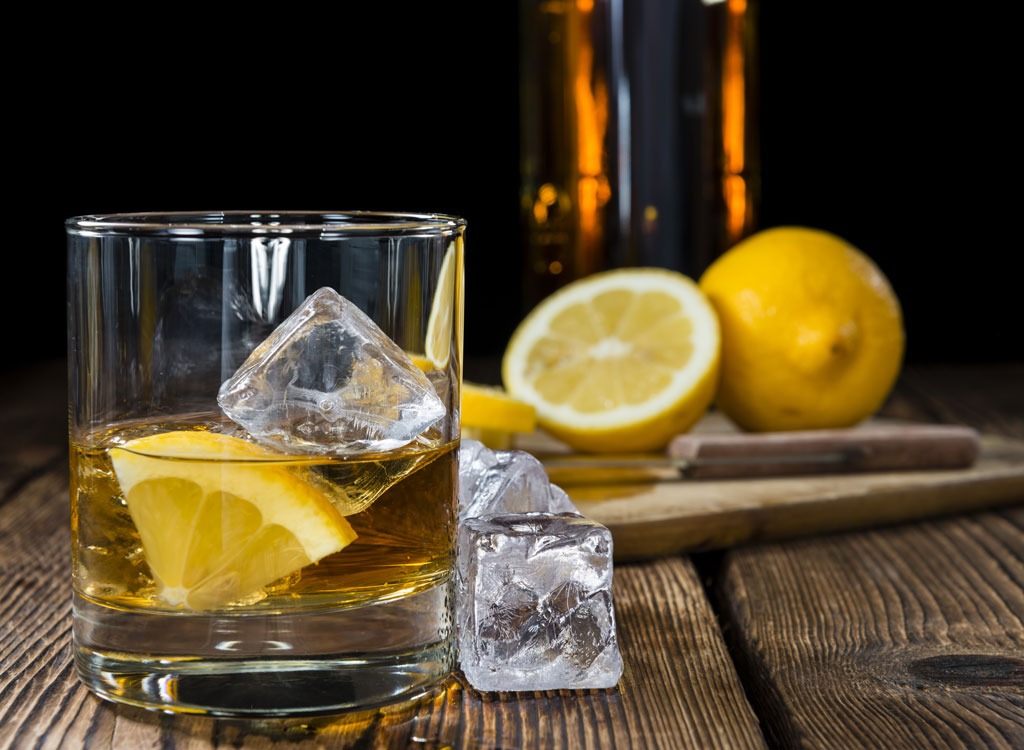 137 calories, 7.7 g carbs, 7.7 g sugar6254a4d1642c605c54bf1cab17d50f1e
It's always good to have a go-to cocktail. And if you're determined to maintain your feel-great weight, a whiskey sour is a solid and sophisticated choice. To ensure you're getting a low-calorie cocktail, make sure your bartender mixes the whiskey with lemon juice and simple syrup—not bottled sour mix.
Mojito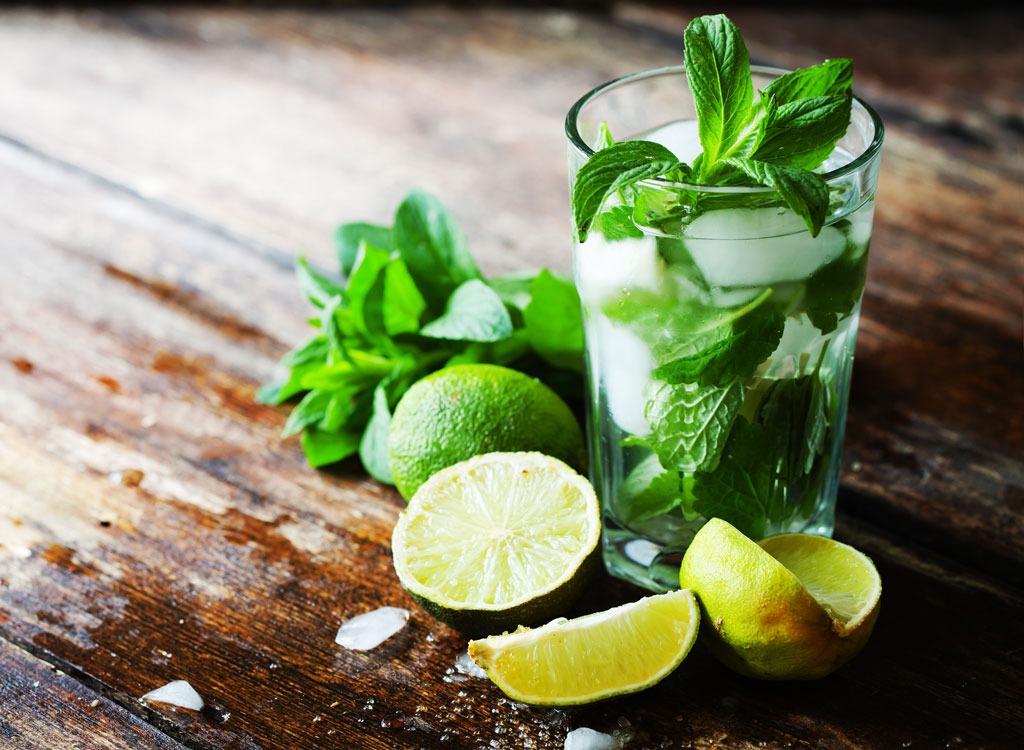 140 calories, 11.3 g carbs, 8.5 g sugar
This is the kind of sweet drink that sounds like it'll set you back more calories than a donut. In reality, it'll cost you 140 calories—and make you feel as though you've been transported somewhere warm and tropical. It doesn't get much better than that.
Old Fashioned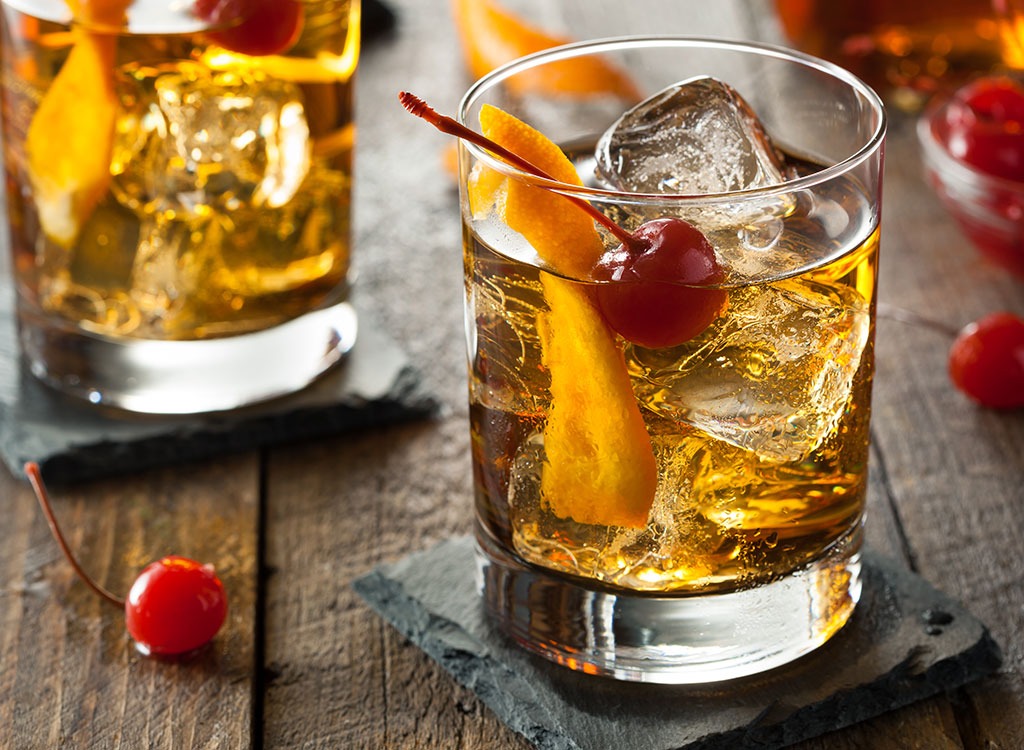 119 calories, 5.4 g carbs, 5 g sugar
Every Mad Men fan knows that Don Draper favors the Old Fashioned. And just so long as you don't sip them to his level of excess, the 119-calorie drink can keep you on the track toward weight loss success.